Words: Aisling Cullen    Photos: Monica Tindall
Working for The Yum List definitely has advantages. Besides the fact that we get to try some great cuisines from all over the world, I also love to pick Monica's brains for insider info on the latest hot spots that have opened. Whenever we meet up and our conversation moves to this topic, I inevitably start whining about why all the new cafes and restaurants have opened in Bangsar, TTDI and PJ, when I'm a KLCC resident. As we all know with KL traffic, trying to get out to these places can be nightmarish after work.
When Monica invited me to try out Soul Sacrifice in Desa Pandan, I jumped at the chance. Not just because the menu looked innovative and interesting, but also because it's just a 10 min drive from my place in KLCC!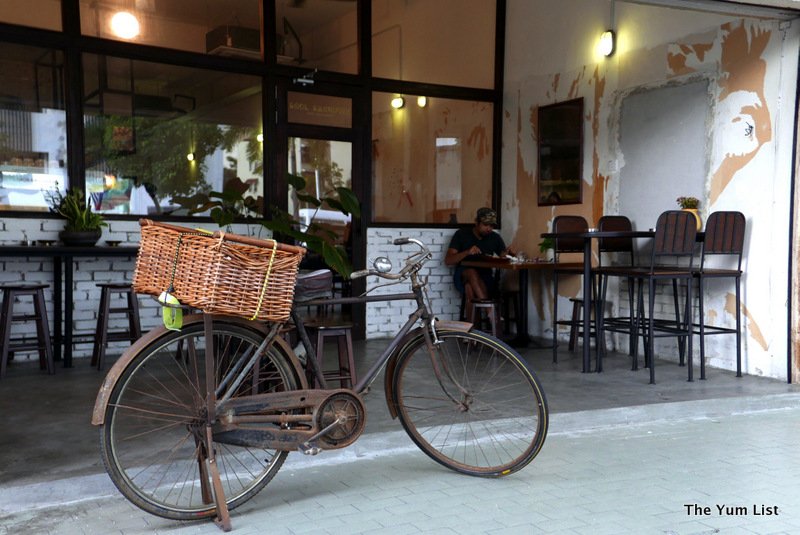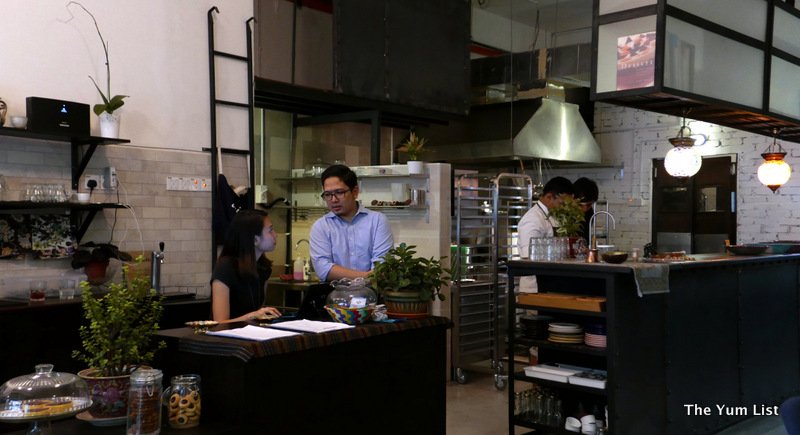 Soul Sacrifice is a low-key spot amongst a bunch of shophouses. It's the first of its kind in the area – other dining spots include local mamak food, Secret Recipe and a Dunkin' Donuts. So if you hear it described as a hidden gem, it certainly is, and the best gem of its kind.
The décor is shabby in a cool way – the walls are unpainted and exposed, the kitchen is wide open for everyone to see, and furnishings are vintage in style.
We were given a warm welcome by all the staff, and the head chef Muhamad Cyrus enthusiastically explained his inspiration for the food. Cyrus comes from a professionally trained culinary background and has spent some time cooking in Amsterdam, so he likes to combine his knowledge of European and world cuisine with Malaysian flavours.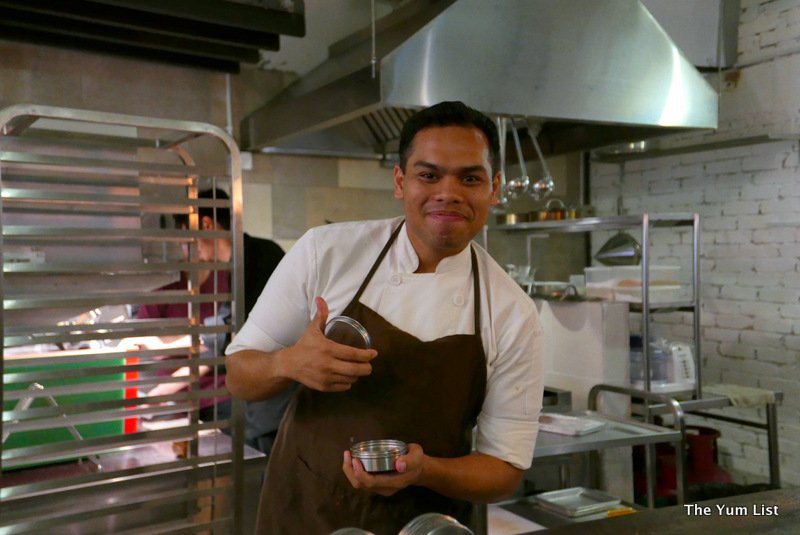 When the Seven A Side (RM17) was placed at our table, it was clear from the presentation that the expertise in cuisine was high. The quinoa tabouleh was finely diced with cucumber, tomatoes, quinoa and herbs, and the crispy flatbread was flakey, buttery and delicious. The Mediterranean beef kebabs were beautifully moist on the inside and crunchy on the outside, with Middle Eastern herbs complimenting the meat nicely.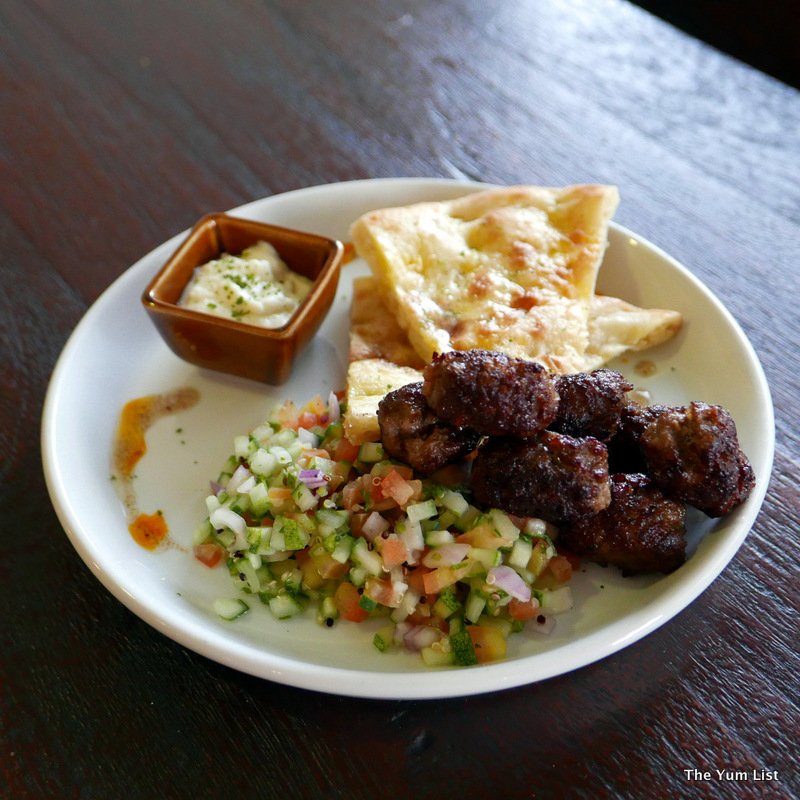 Cyrus explained to us that the Cup of Nations (RM20) is the best selling dish at Soul Sacrifice. On presentation, this dish looked like it was straight out of a smart high end bistro rather than café food. The melody of flavours impressed both Monica and myself. The rich and creamy leek sauce reminded me of fine cuisine in Paris, but the lightly spiced sambal brought this dish right back to Malaysia. And the crispy Scotch egg, said to have been invented by Fortnum & Mason in London, made this dish a genuine fusion of Europe and Malaysia. This is a truly satisfying dish.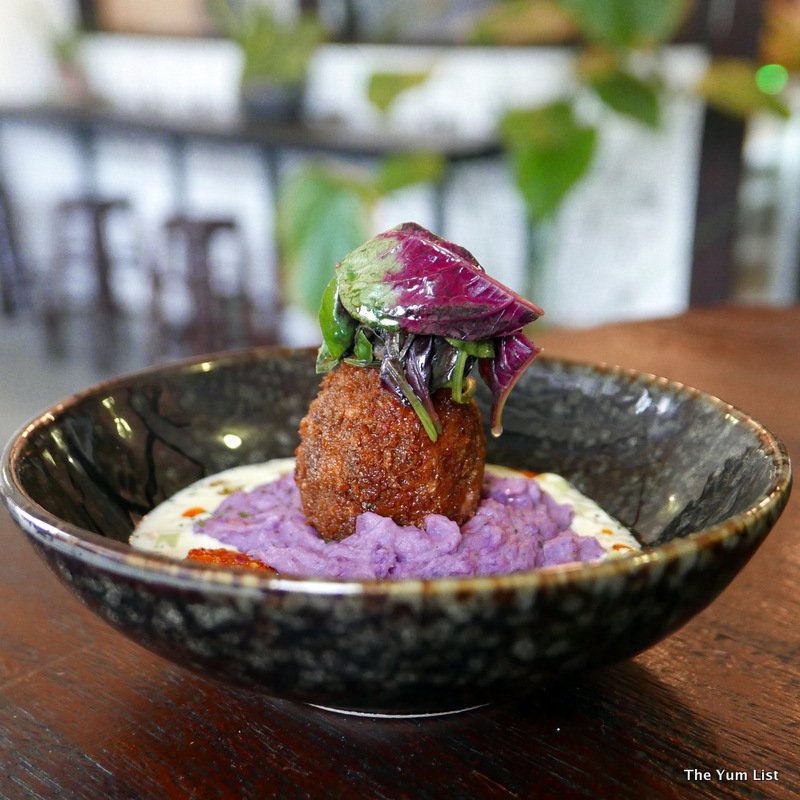 Both Monica and I were excited to try more dishes and next up was a classic 'cheese on toast'. It didn't sound too exciting at first but the Camoranesi (RM20) is probably the most decadent and indulgent cheese on toast you can try in KL. Filled with cheddar, mozzerella and Monterey Jack cheese plus caramelised onions, the toast is drowned in butter and fried until really crispy. The creamy herbed tomato dip is intensely tomato-y in flavour and it's topped with pieces of crispy flatbread.
The Nyonya Siakap (RM16) fish was steamed to perfection and topped with a well-balanced spicy sambal sauce that didn't burn our mouths. Served with a generous portion of brown rice and al dente vegetables, we couldn't believe the price of this dish, or any other. The quality of cooking is so high that each dish we tried was worth every penny, and more.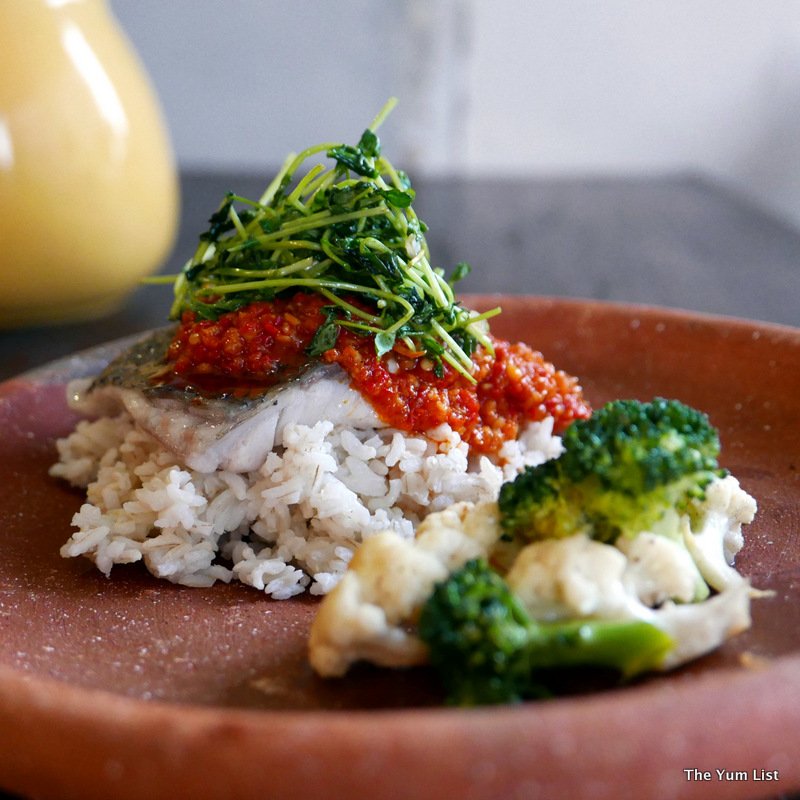 As for the drinks, barista Izaz hails from the original Artisan Roast team and really knows his stuff. Soul Sacrifice's latte (RM10) is made from Artisan Roastery's beans and you can taste the intensity of the double espresso shot. We also tried the Hot Chocolate (RM10) which again was beautifully smooth to the last drop. The cocoa is sourced from Bali, a PNG blend by Seniman Kakao.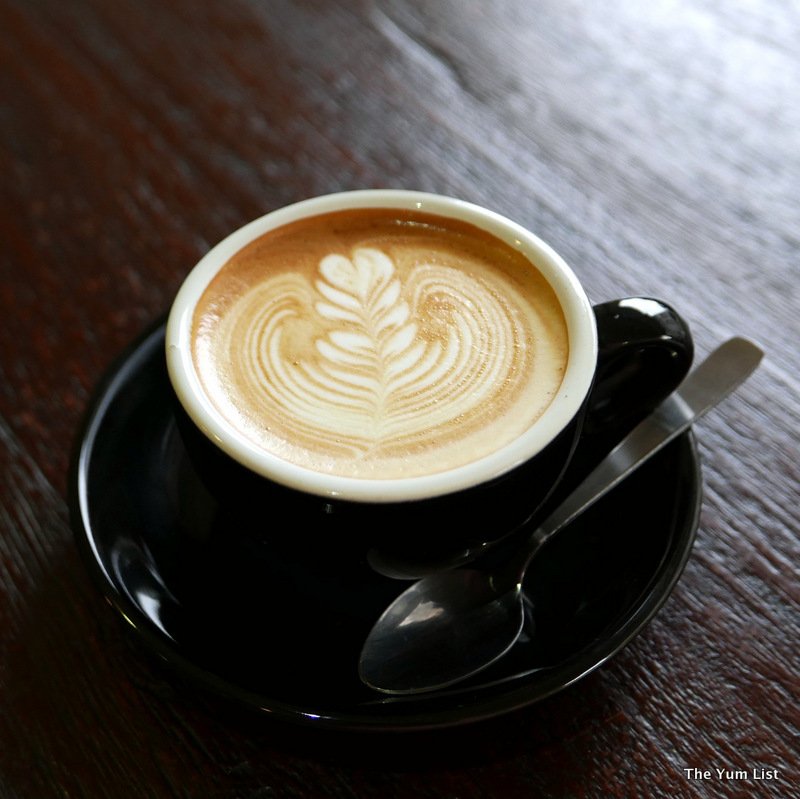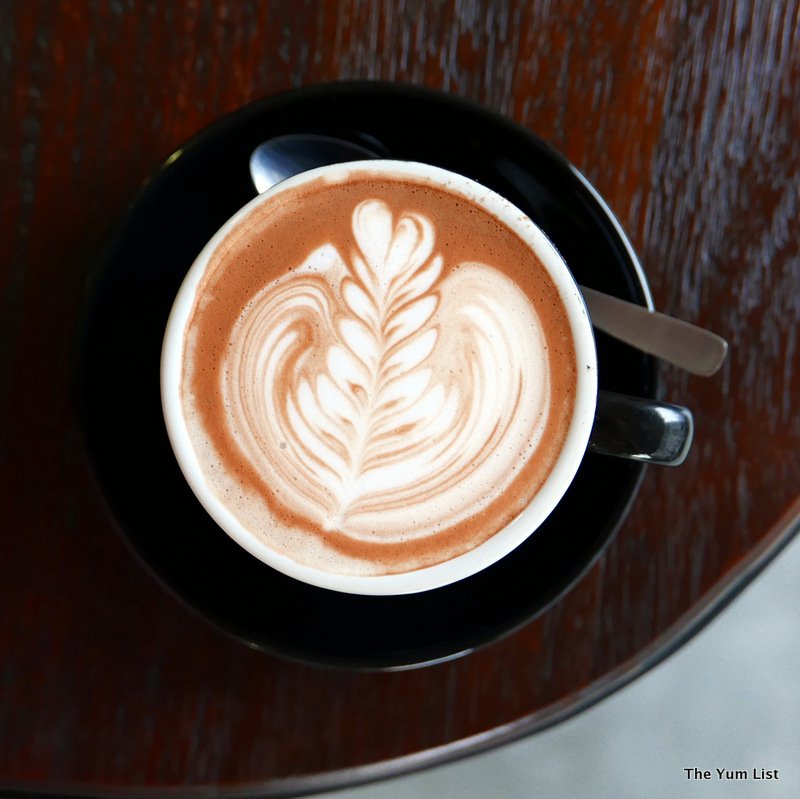 At the moment Soul Sacrifice outsources its cakes and pastries to home bakers, but there are plans in the future to cook all breads and cakes in house. We tried the Mango Cheesecake (RM12), the Berry Croissant Cake (RM13) and the Passion Fruit Tart (RM10). All of them are equally delicious and we had a hard time deciding which one we liked best.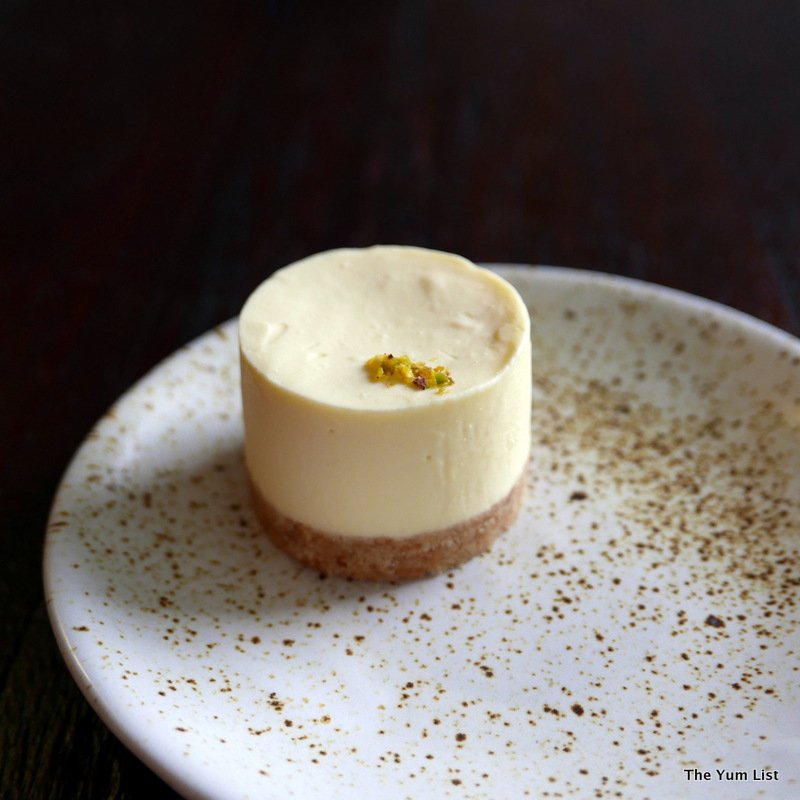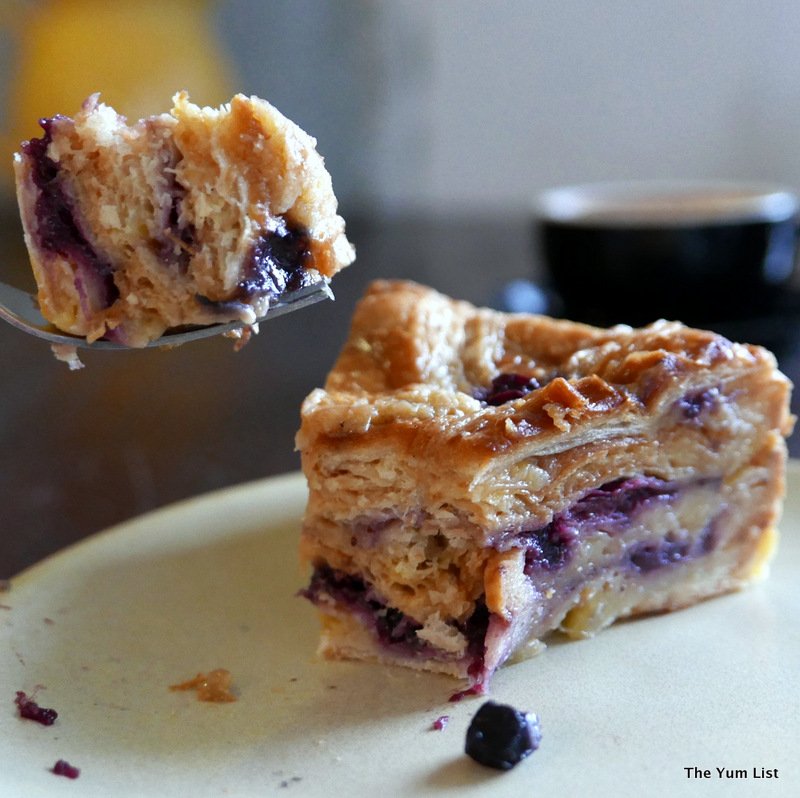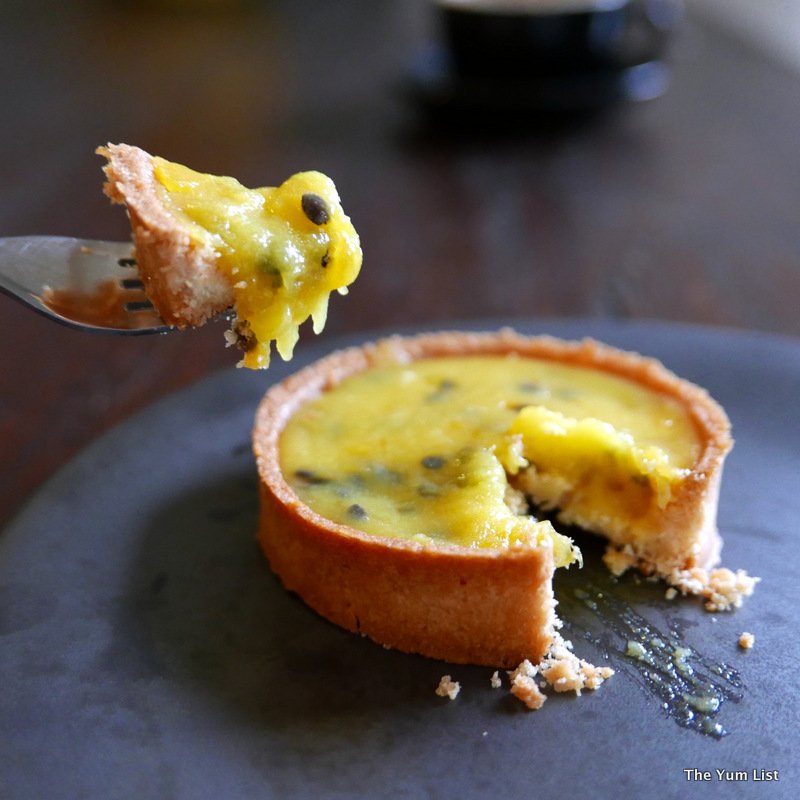 Monica will be pleased that I can no longer complain that all the cool cafes are outside of the city centre because with Soul Sacrifice nearby, we've got a good one very close at hand.
Reasons to visit: exceptional, high quality fusion dishes; beautiful coffee and hot chocolate; well-priced menu; cosy local café vibe; and… it's close to the city centre!
Take note of the opening hours of the kitchen below!
Soul Sacrifice
38 Jalan 4/76C
Desa Pandan
55100 Kuala Lumpur
Malaysia
www.facebook.com/pages/Soul-Sacrifice
Opening Hours: Sun, Mon, Tues, 8am-8pm. Kitchen closes at 3.30pm and cakes and pastries are served until 8pm.
Fri, Sat: Open from 8am – 9.30pm. Kitchen closes at 3.30pm then reopens for an evening service from 7pm – 9.30pm
Closed Wednesday and Thursday.