Words: Matt Jones     Photos: Monica Tindall
Ooh la la! There's nothing better than the anticipation of going somewhere nice for dinner; planning an outfit, getting a tad dressier than usual, and hoping for something more of an event than just a meal. That anticipation is even greater when the venue is a new kid on the block, and part of an established hotel chain.
Brasserie 25 is the latest addition in the Hotel Stripes, part of YTL's chic and stylish Autograph Collection for Marriott, and is all about French style and sophistication. The beautifully minimal yet luxe hotel reception lobby oozes charm and gives a hint that the restaurant to the right of it is going to be something a little bit special.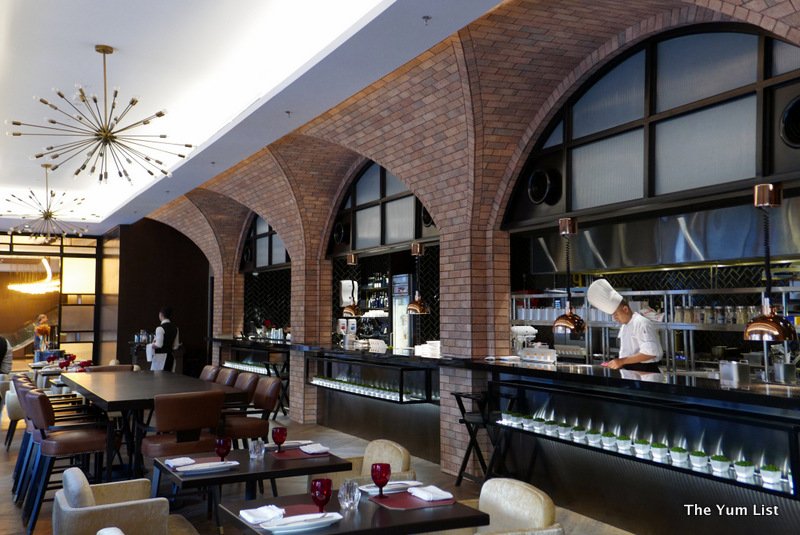 We are met by Mareva, the French Maitre'd who glides us to our table, a rather intimate booth with gold velvet upholstered curved banquette seating and rich dark wood tables. Frosted glass screens between the booths enhance the private and intimate feeling. It's a great viewpoint to watch the restaurant theatre play out in front of us; the semi-open kitchen and bar hums along like a well-oiled machine, and the variety of different seating options (smaller central tables, a long upholstered bench beneath an arch across the far wall which has a private feel and can accommodate couples, families or bigger groups, and a large communal dining/family space in the middle) create an atmosphere that still feels private yet engaging.
With a relaxed semi-provincial vibe, the red glassware, gold velvet chairs and herringbone timber floors really amp up the French feel here, perfectly setting off the black vested and white aproned waitstaff. We could have been in Alsace, or Lorraine!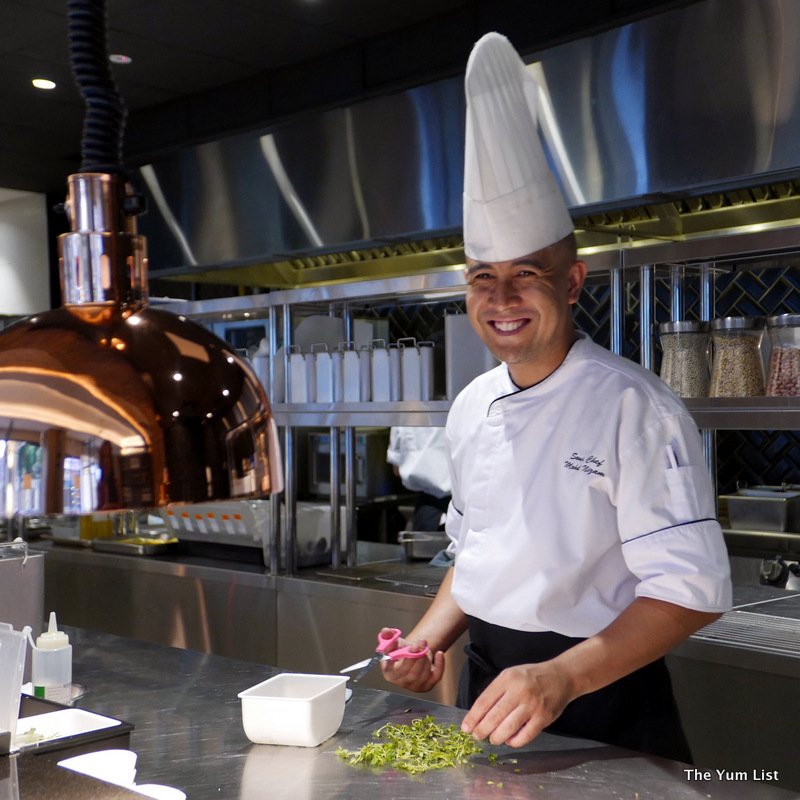 Cocktails of course to start, and I'm one of those people who can't not try a martini when there's one on the menu, and this French Martini was a lovely twist. Sky vodka (they also serve Belvedere) with crème de Mure and pineapple was a subtly delicious beginning, while Monica opted for a French Negroni, "yum, divine". Sticking with my vodka theme I decided to go with a La Rose Noir (Black Rose) next, a vodka and blackberry syrup presentation of soft pink with a rosemary branch garnish (I could have had another it was so lovely) while Monica went with a French 75 (Gin, lemon, sugar syrup and champagne) served in a champagne flute. Sante!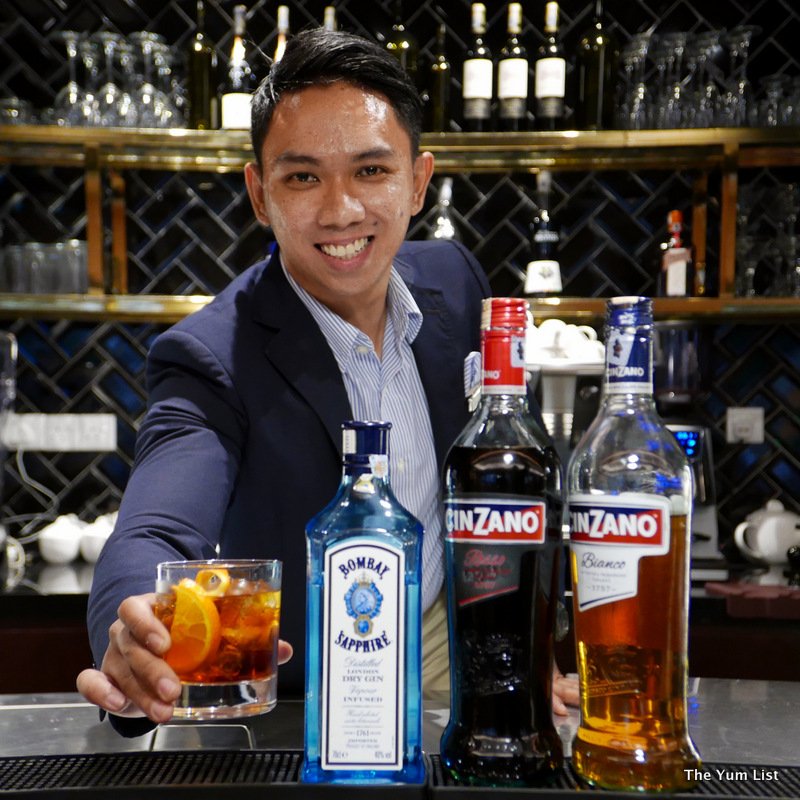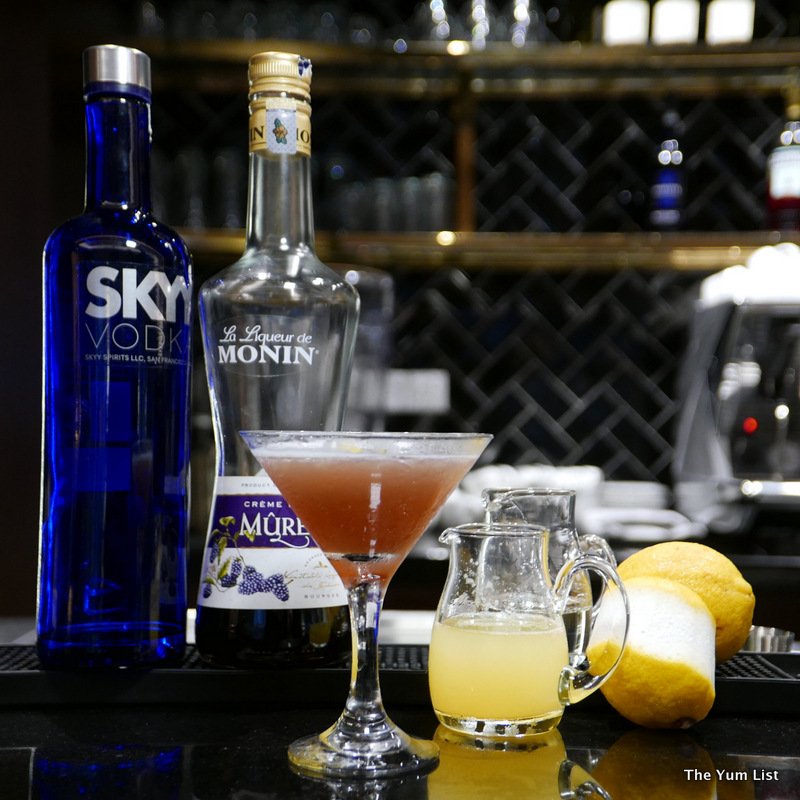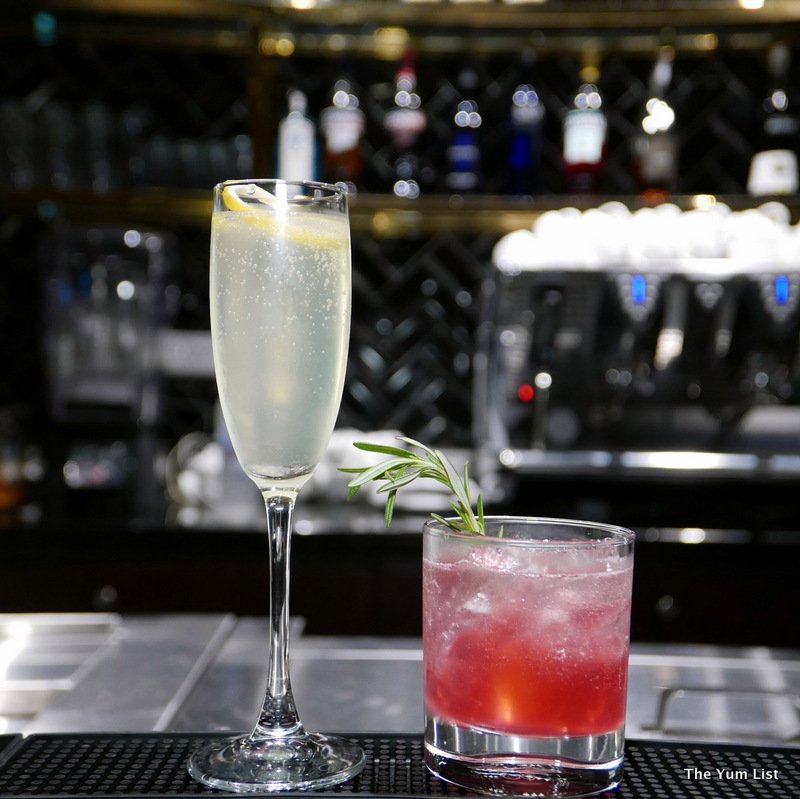 While the cocktail menu is fairly small, it's a well thought out and curated collection of French classics (all cocktails RM30). My favourite was The Sidecar, which I decided to save for the end of our meal, being the perfect digestif of Cognac and Cointreau. Served in a martini glass with a sugared rim, it capped off a great evening.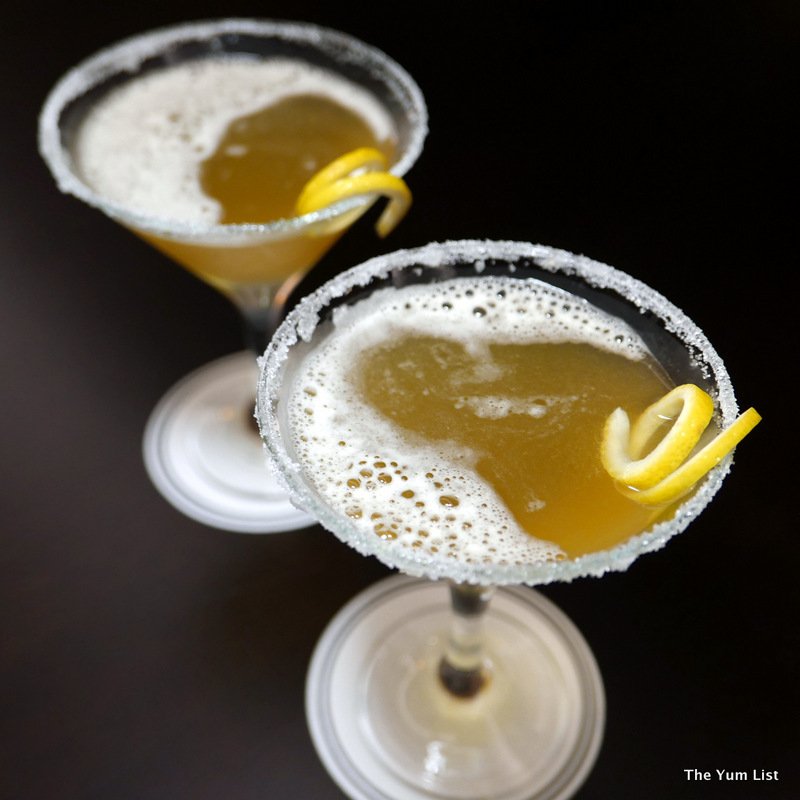 I love French food and this menu has all the classics. We asked our friendly and highly attentive waiter for his recommendations (which they are more than happy to suggest) and decided to start with the Pâté et Rillettes, a platter featuring a trio of chicken pâté, smoked duck breast, and duck rillettes. I actually loved the accompanying cos lettuce salad, which meant we could eat it 'sang choi bow' style, or with the baguette slices (RM40), and the Camembert Roti Au Four, a sumptuously creamy whole baked Camembert imbued with truffle oil and French baguette toasts (RM40).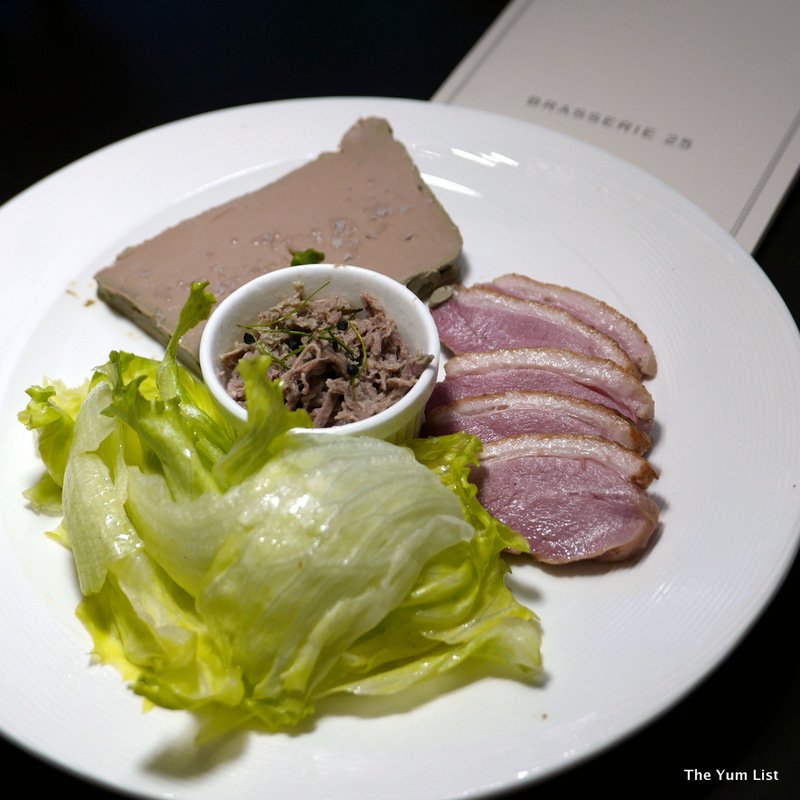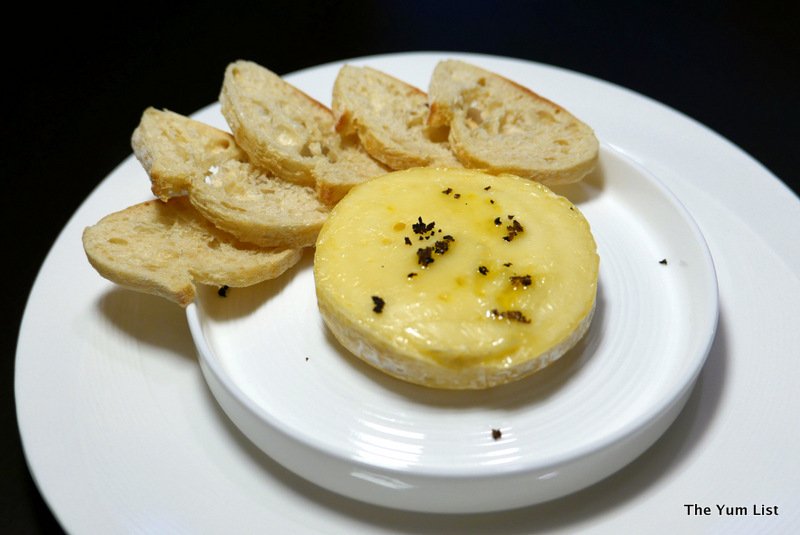 For our Plats Principaux (main courses), we headed for the Fricasee de Poulet a L'ancienne; a home-style creamy chicken fricasee with button mushrooms and basmati rice (RM60), which we were told was owner Dato's favourite comfort dish while he was studying overseas. Easy to see why!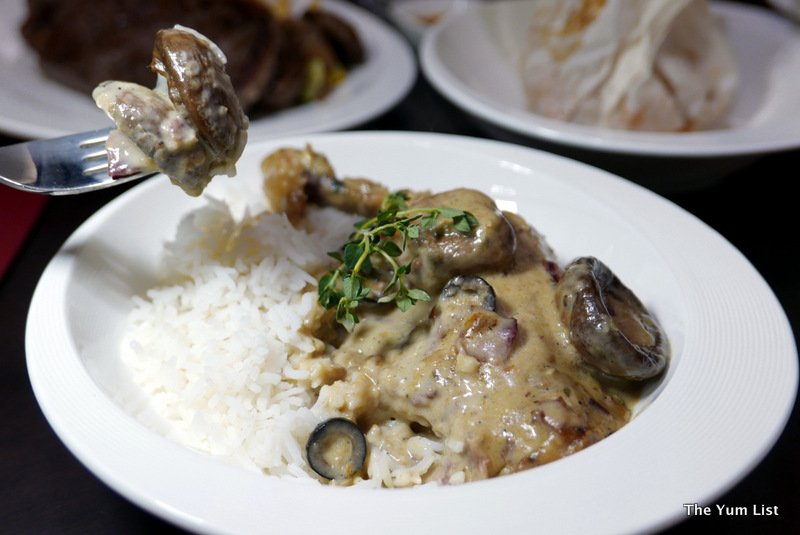 The Poisson en Papillote is a paper-wrapped novelty of a dish; red snapper and slivers of root vegetables oven baked in parchment paper so the fish steams and cooks in the hand-folded bag (RM60).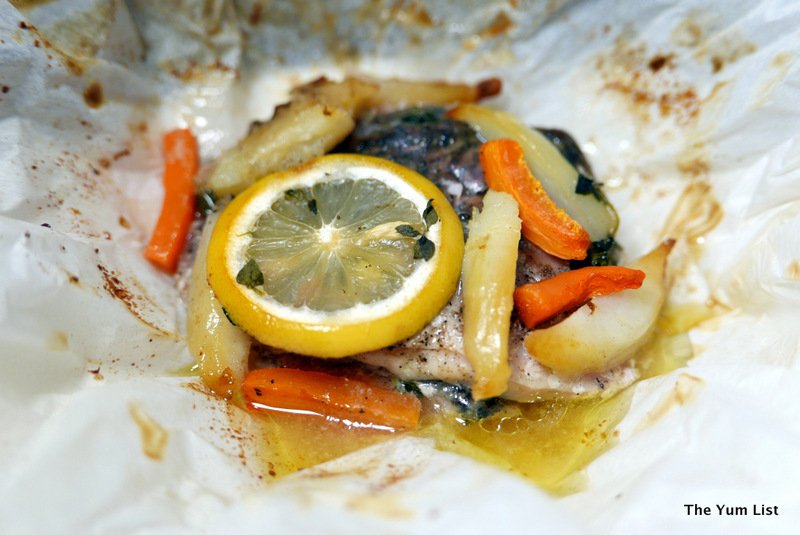 Even though our waiter suggested the braised beef cheeks, "so soft they fall apart and beautifully pink in the centre", we opted instead for the L'entrecote de Boeuf of char-grilled Angus rib-eye steak and a mountain of French fries with a brandy cream gravy sauce, cooked to medium perfection (RM120).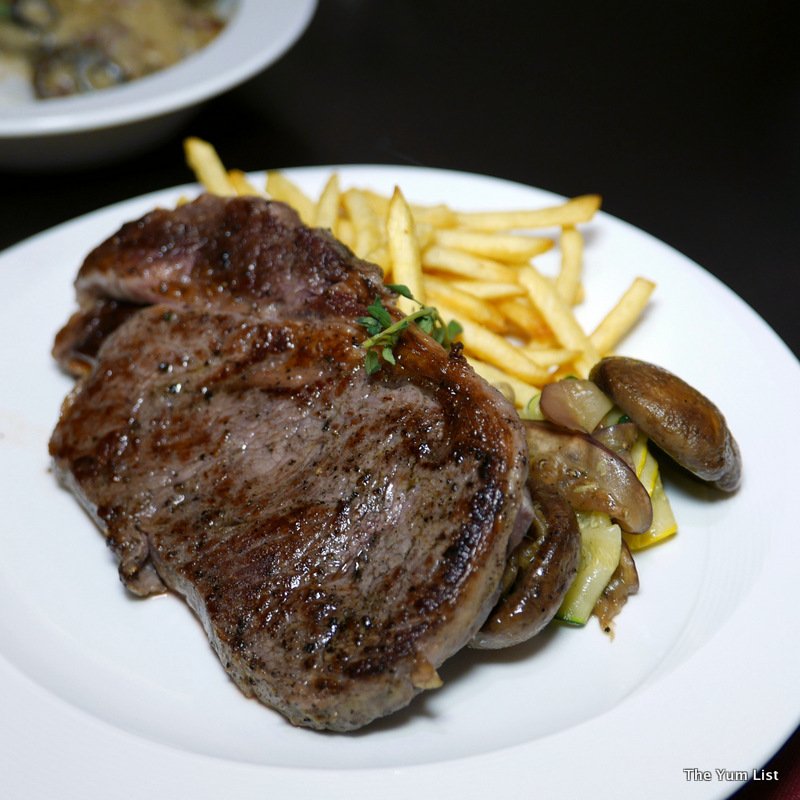 You can't finish a French meal without a souffle! Subtle on the Grand Marnier, this delicate buttery moment arrived with vanilla seed ice cream (RM30). We teamed it with the Les Fromages Fermiers; 100grams of gourmet cheese from a selection fabulously presented at the table on a huge timber tray by our smiling waiter and maitre'd Mareva, who in her luscious French accent described each of the cheeses for us via taste and texture (RM50).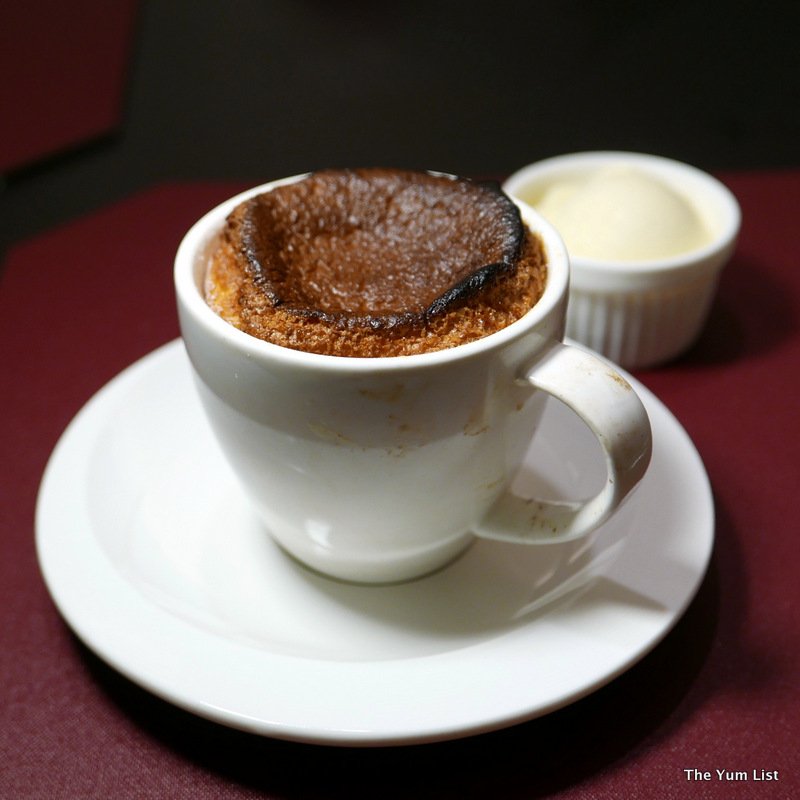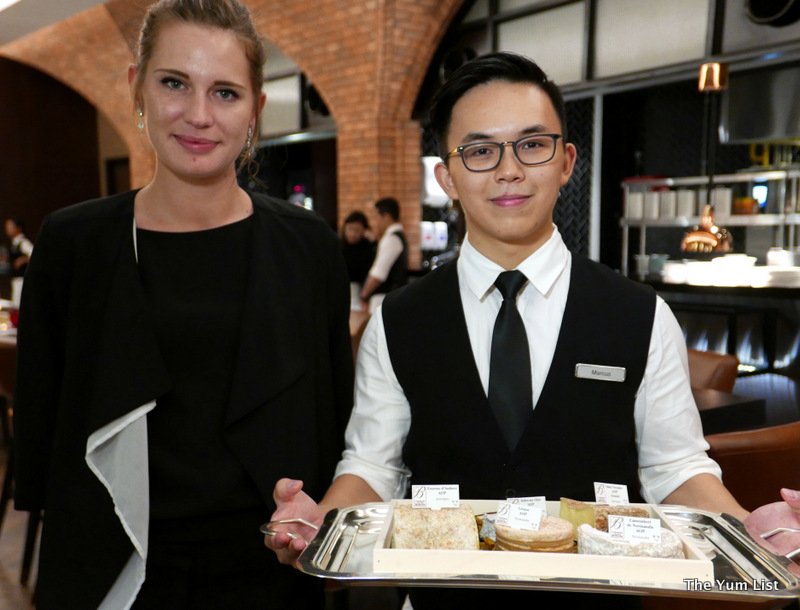 Brasserie 25 has a waitstaff that present as a tailored army of efficiency, affability and friendliness, and while the hotel and brasserie may be the new kid in town, it's well worth experiencing on the quality of service, atmosphere and ambience alone.
Voulez-vous dîner avec moi, ce soir?
Reasons to visit: be one of the first to check out KL's latest boutique hotel; a lovely selection of cheeses; home-style French dishes; be sure to try a cocktail – our favourites the French Negroni and the Sidecar;
Brasserie 25
Hotel Stripes Kuala Lumpur
25 Jalan Kamunting
50300 Kuala Lumpur, Malaysia
+603 2038 0000
www.stripeskl.com