The garden setting of The Verte provides a glorious place to soak up the delights of its tropical seaside resort location. Sheltered amongst the lush landscaping of Avillion Port Dickson, a verdant estate surrounds the converted bungalow, and from The Lookout on the first floor, the Straits of Malacca make romantic vistas.
In fine weather The Verte's considerable outdoor space can cater up to 200 people for an under-the-stars experience. The open-walled outlet however, with its colourful furniture and relaxed atmosphere, makes for fun dining no matter the size of your dining party; couple's engaging in an intimate evening for two, or larger social groups can be equally entertained.
The fun begins with a merry drinks menu. A good range of healthy juices and smoothies quench thirst on a hot day, and refreshing cocktails, clever dripping concoctions and shooters continue the party long into the evening.
Light & Easy (RM30) sounds an adept start to the evening. Gin, Cointreau, fresh lime juice and cranberry juice are shaken with ice and garnished with a sprig of rosemary. The herb permeates the beverage making an easy drinking beginning.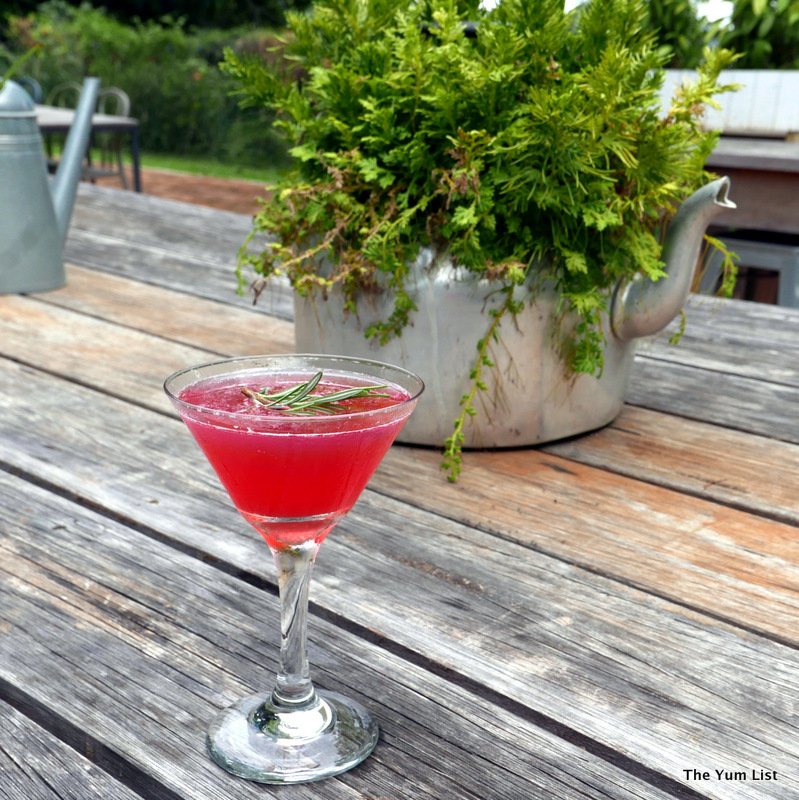 Jacques Sidecar (RM30) follows and its base of Cognac gives it a little more depth than the first cocktail. Cointreau and fresh lime juice lighten the brandy, and an unusual addition of a prune adds interest. We have it as an aperitif, but I imagine is a fine digestive also.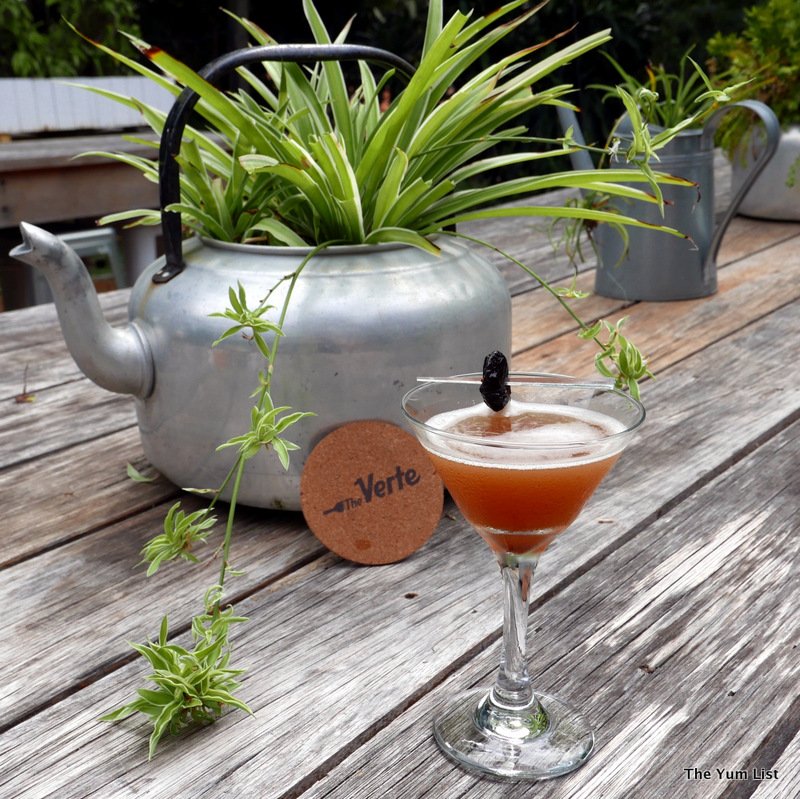 Starters
We get our daily dose of veggies with our starters in the Carrot and Pumpkin Soup (RM20) and the Green Day Salad (RM20). The soup is a thick creamy blend accompanied by a garlic and herb baguette. The salad, a crisp mix of dark leaves, is given a splash of colour with sun-dried tomatoes, red and yellow capsicum, red onion, cucumber, olives and feta. A tangy olive oil and balsamic dressing is all that's needed to complete this clean and delicious recipe.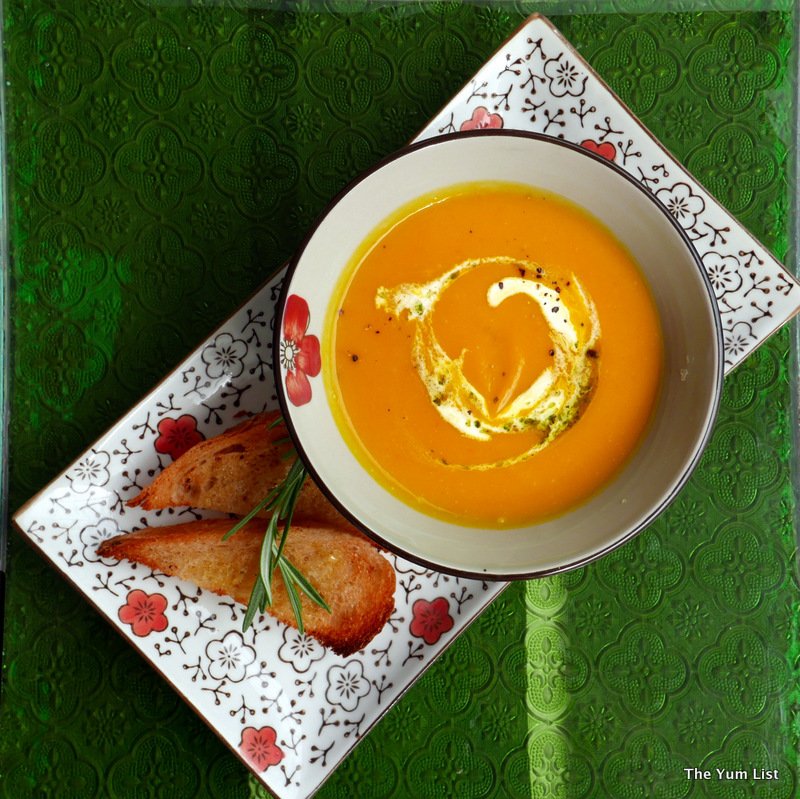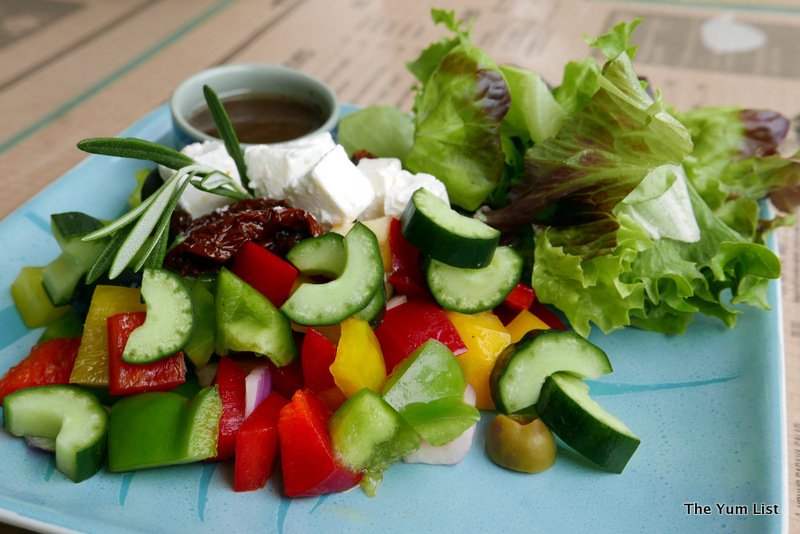 Something comforting is hubby's choice for the main, English Lamb Stew in a Hot Pot (RM38). A succulent shank is the star of the pot, with an abundance of veggies – carrots, celery, potatoes – supporting the protagonist. A toasted chewy slice of house-baked sourdough is the perfect mop for the last drops of gravy.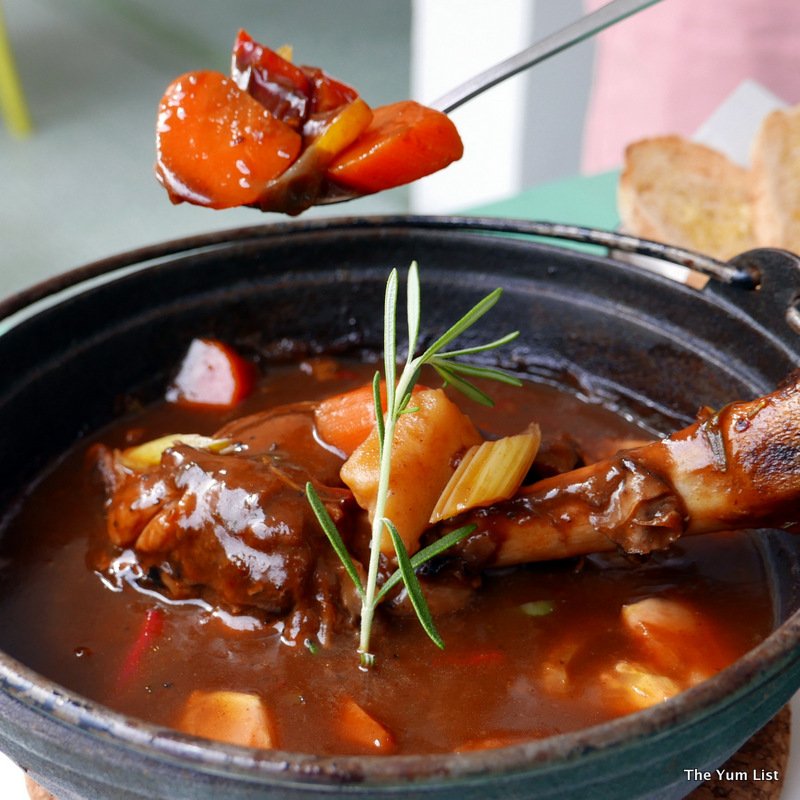 My selection is a little lighter and showcases chef's skill in fusion cuisine. The Pan-Roasted Lemongrass Duck Breast (RM38) is served atop a bed of tomato rice. This recipe is a wonderful mix of flavours with beetroot pickle and a caramel orange sauce filling every corner of the mouth. Grand Marnier and butter is the secret to the sauce and we eagerly ask if chef sells it as a bottled version to take home.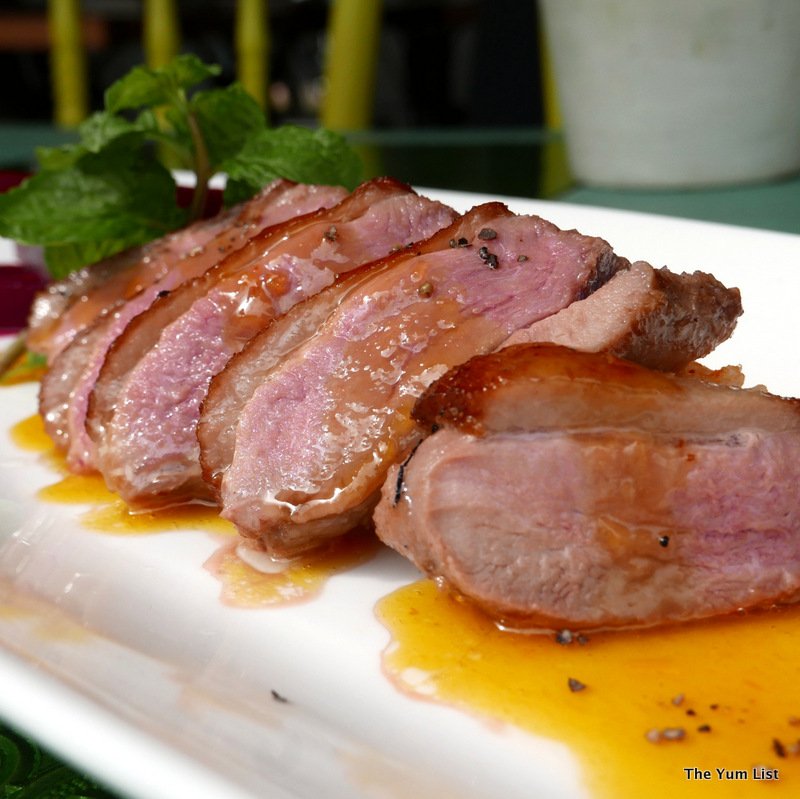 Desserts
The two of us are satisfied with desserts, both being twists on some of our favourites, cheesecake and sticky date pudding. Mochachino Cream Cheese (RM15) is velvety smooth with a light coffee infusion balancing its sweetness.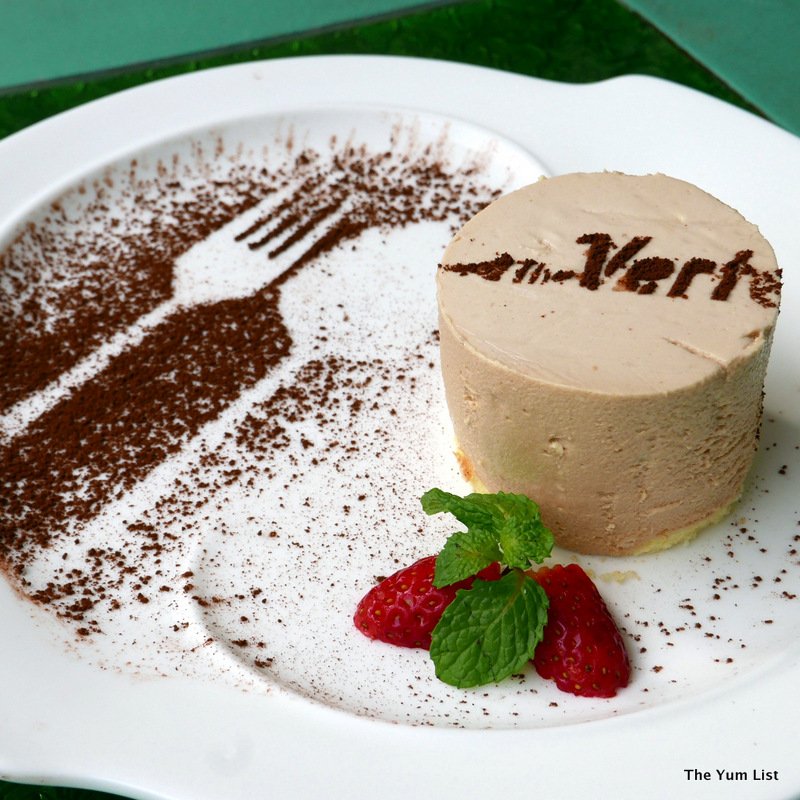 Sticky Hazelnut Chocolate Pudding (RM15) is decadent in its moisture and melted bits of chocolate ooze in the grains. At first the tiny drizzling of warm toffee sauce looks poor, but with the richness of the cake, very little is needed.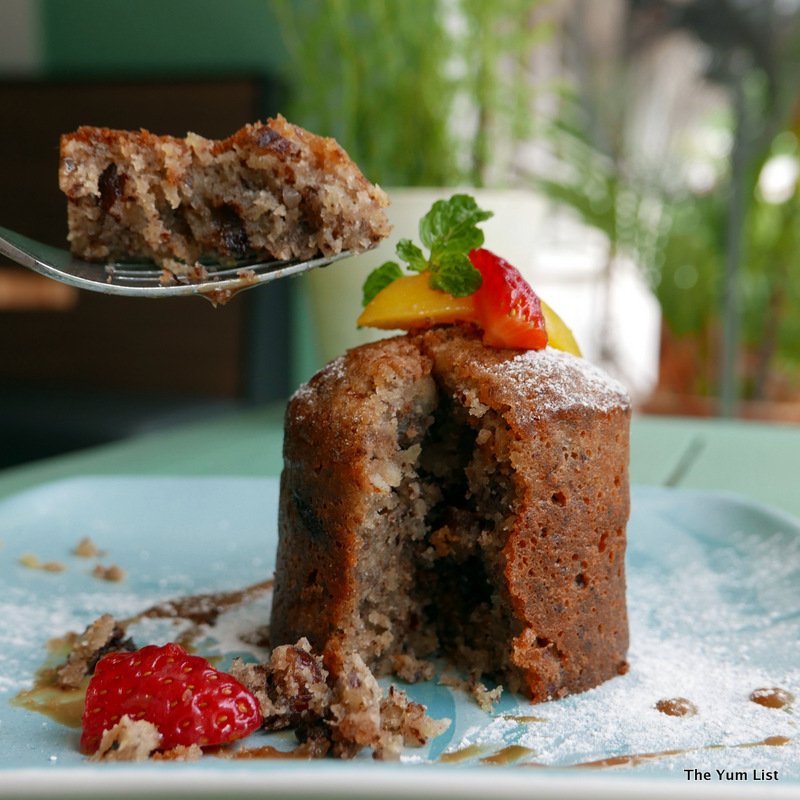 The breeze has picked up now and the garden scene and star-lit sky fuel our desire to linger a little longer. Cocktail menu please! We'll see the rest of you tomorrow.
Reasons to visit: open garden setting; a fresh menu unique for Port Dickson; a great event space.
The Verte
Avillion Port Dickson
3rd Mile, Jalan Pantai
71000 Port Dickson
Negeri Sembilan
Malaysia
www.facebook.com/TheVertePortDickson