Monica Tindall
Getting There
Malacca is an easy weekend getaway from both Kuala Lumpur and Singapore. Located just two hours south of KL and three hours north of Singapore on an excellent highway, either a Friday night zip down the road after work, or Saturday morning start allows plenty of time to get a good taste of what the township has to offer. Eating, shopping and historical sightseeing are the highlights, and for those who enjoy alternating the streets with a splash of luxury, The Majestic Malacca furnishes stellar respite.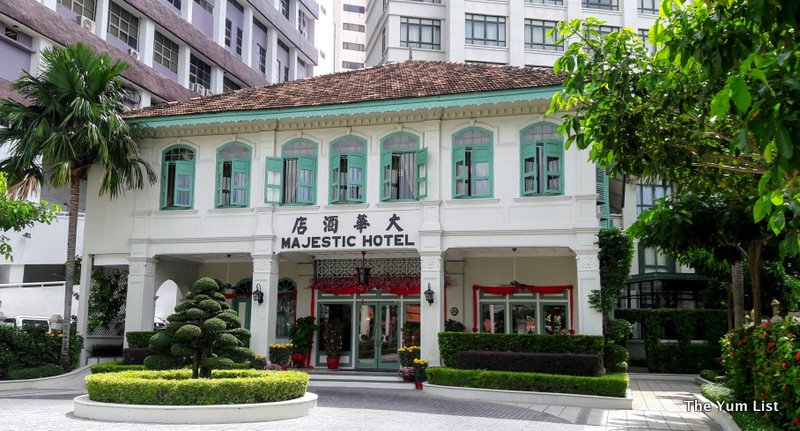 Malacca
Arriving mid-morning we drop our bags at The Majestic Malacca and head straight for the main drag. Jonker Street, a UNESCO World Heritage Site, has become a tad touristy with its pre-war Peranakan residences spilling onto the streets with things-to-buy of all sorts. Despite the commercialisation of the district however, there is still plenty of charm to be found in its alleyways, kitchens, museums and architecture. A spot of antique browsing, a bit of café hopping, and getting our tummy's worth of Nyonya laksa and chicken rice balls (we give the dodol – durian candy a miss), keeps us busy until mid-afternoon, which just happens to coincide with check-in at the hotel.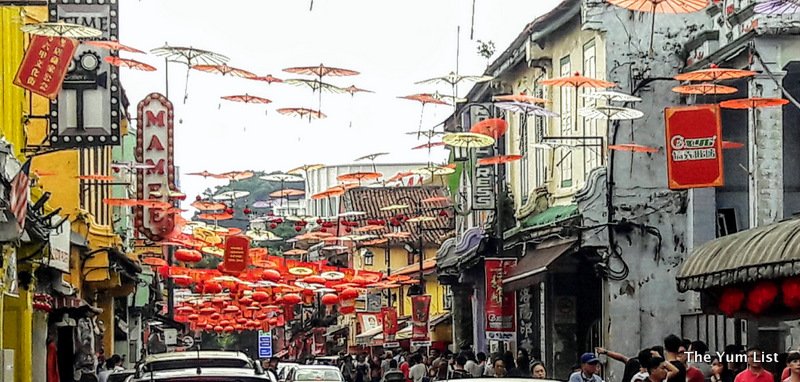 Rooms and Facilities
A building with a colourful history, the property has been meticulously restored by YTL Hotels. A grand white façade marks the entrance to patterned ceramic tile flooring, antique furniture, and a fine assemblage of Peranakan collector's items. Housing 54 rooms, a signature restaurant, adequately stocked gym, pool and a fabulous spa, it's one of the most elegant places to stay in Malacca.
The highlight of our room is an old-school claw foot bathtub (bath salts included). A marble vanity and solid shower fittings with good pressure back up the sense of luxe. A comfy four poster king bed, small sitting area decked with antique furniture and carefully chosen room adornment, set the scene for a pleasant stay. A personalised tea service on arrival makes us feel all the more welcome.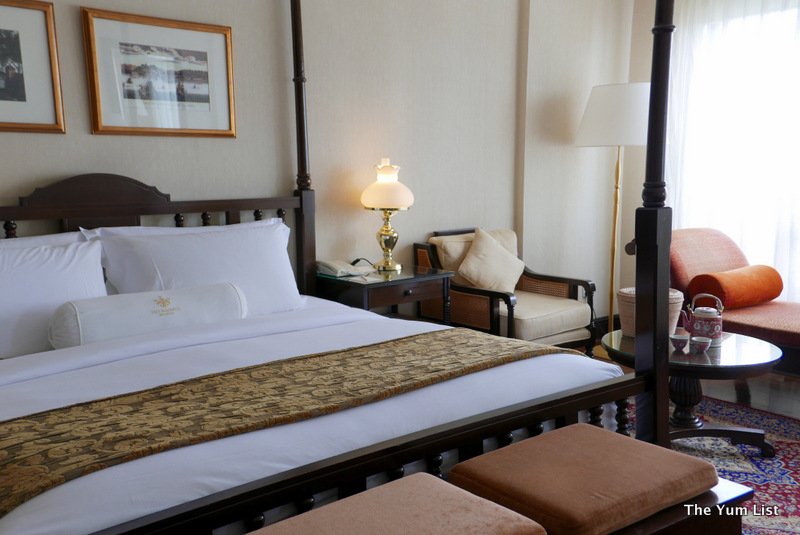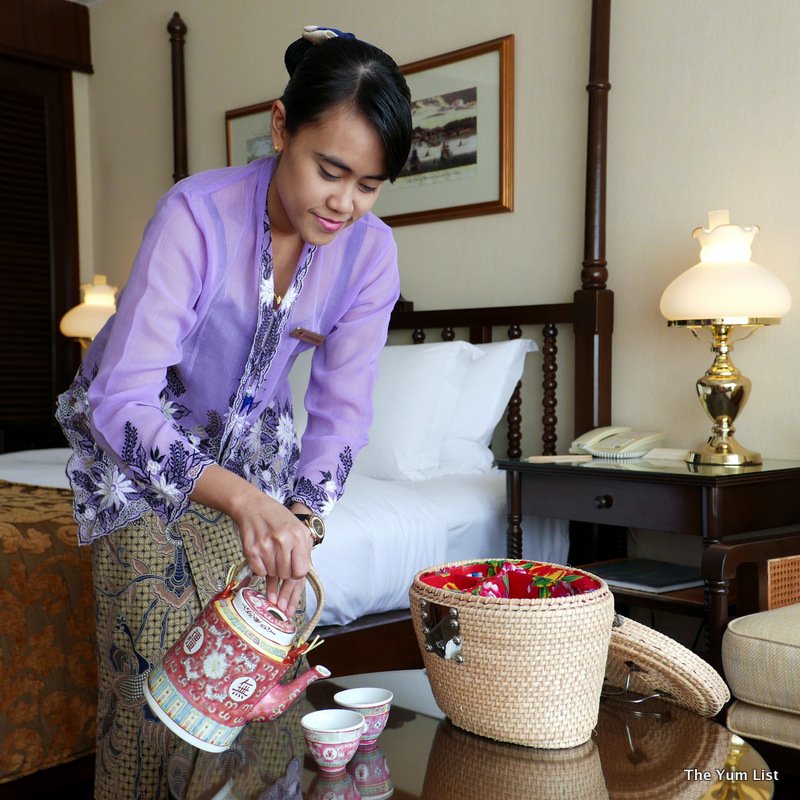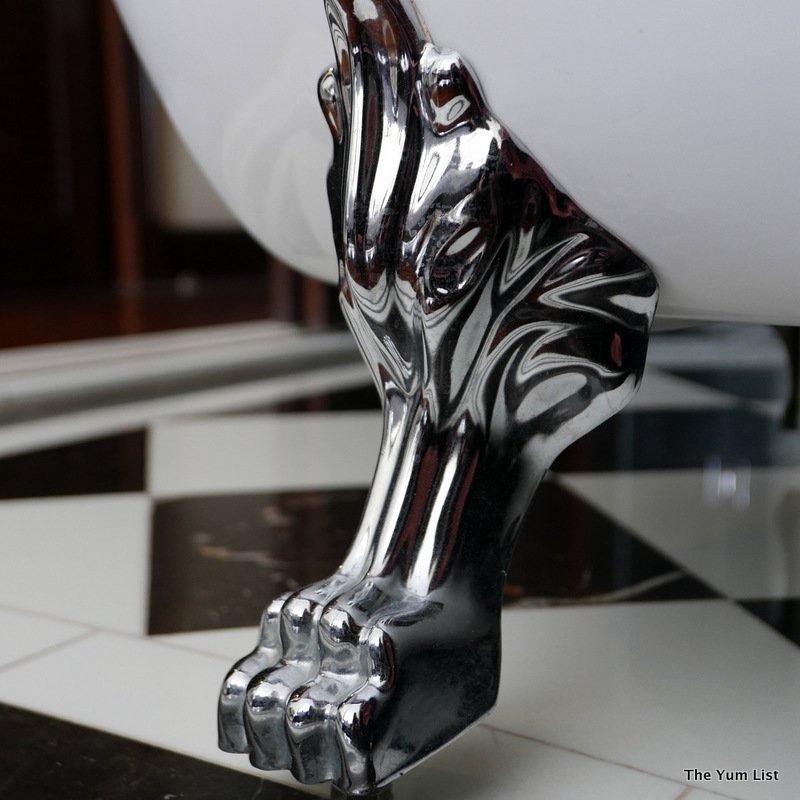 Spa Village Malacca
After an enthralling morning of eating, sightseeing, shopping and eating, a Signature Experience at Spa Village Malacca couldn't sound more ideal, and with the added benefit of escaping the mid-afternoon heat, it's an appointment that I'm exceptionally grateful for. Harnessing the wisdom and traditions of the local Baba-Nyonya, both Malay and Chinese influences are found in the treatments. Initial consultation puts me on the path towards a heating or cooling experience, and it turns out that I'm in need of some warmth. The a la carte menu, consisting of massage, facials and body treatments clearly marks each item with its temperature suitability.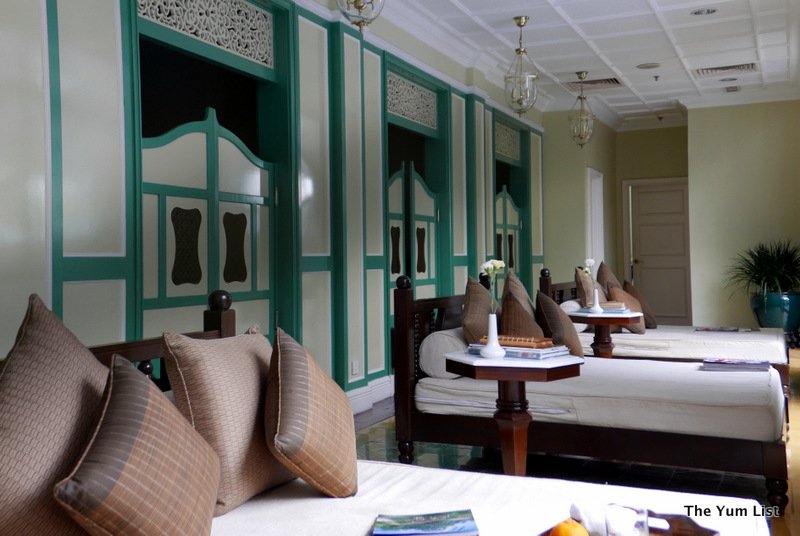 Even though my warming massage is a 50-minute session, I need a good extra half hour to take advantage of the full experience. A luxurious hair washing begins all treatments, following in the footsteps of the Perankan wedding custom of washing the bride-to-be's hair before the big day. Laid back in my recliner, P Ramlee black and white movies play from screens on the ceiling, and I feel pampered to the extreme with my gentle therapist massaging, washing and conditioning my locks with natural products such as lime and olive oil.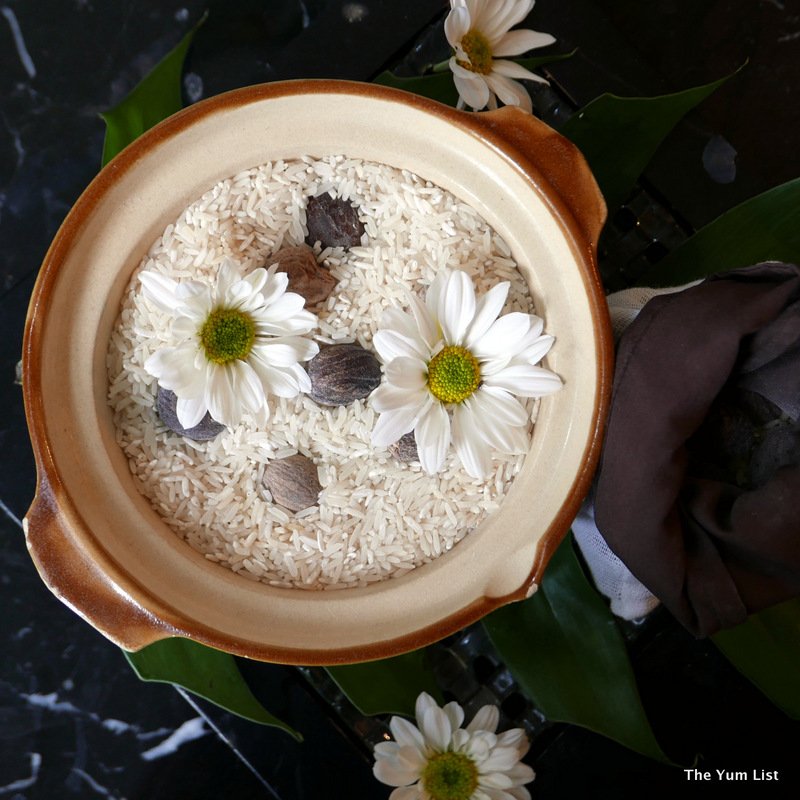 In between my hair wash and massage, I spend a few minutes in the relaxation lounge with tea and a mandarin. Ready to have some tightness eased out of my muscles, I'm escorted upstairs to a spacious treatment room and given a choice of aromatherapy oils. My spa therapist has excellent technique, and with the risk of sounding greedy, I don't want it to end. It does, oh too soon, but with day now strolling towards night, the bar is an easy distraction.
The Bar
Perched at a stool in the lobby, it's here where we initiate the evening's celebrations with a signature tipple. Three Majestic cocktails are based on the limited edition Tanqueray Malacca Gin, and we have to try them all to decide which is best. It's no easy task as the Spiced Straits is made with apple juice squeezed fresh in front of us – perfect refreshment after a day on the streets. The Ginberry garnishes a little sweetness from the addition of lychee and crème de Cassis – it's another tot we'd happily quaff all day. It's the Tanquetini however, that truly showcases the flavour of the gin – a splash of orange bitters and a twist of orange zest being its only escorts. We can't decide on one over the other, so I suggest you follow our lead and order all three.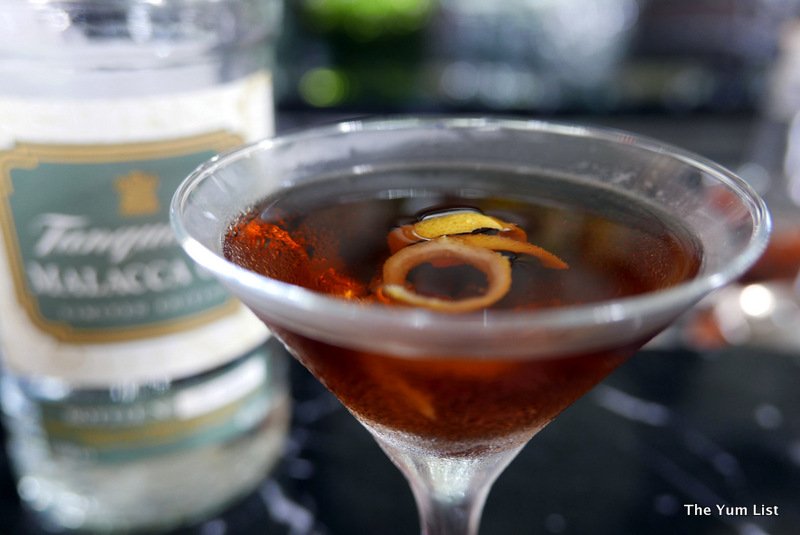 Melba at The Mansion
Thirst quenched, hunger pangs emerge and we head upstairs for dinner. Melba at the Mansion's first floor vantage point sees its antique Straits Settlement windows framing the Malacca River and Kampung Morten: an adept setting for indulging in the Kristang cuisine featured on the menu. Celebrity chef Melba Nunis helms the kitchen, and shares with guests a treasury of family recipes from the lesser known Malaccan cultural heritage, of the Kristang. See photos and read about a dinner dining experience via this link.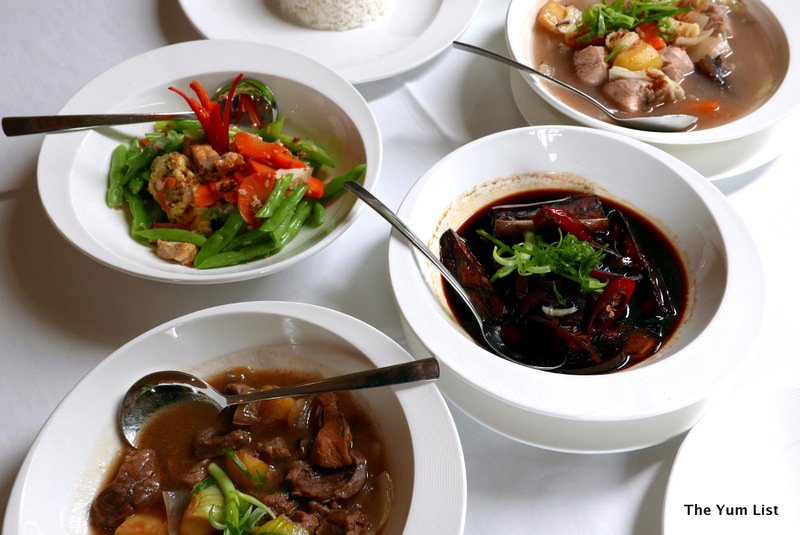 A Little Treat
We've squeezed a lot into the day, and it's with happy hearts that we sink into bed. Not before a final treat however, as with turn down service we've been left some Nyonya kuih – a tasty coconut pancake and a layered steamed pandan sweet.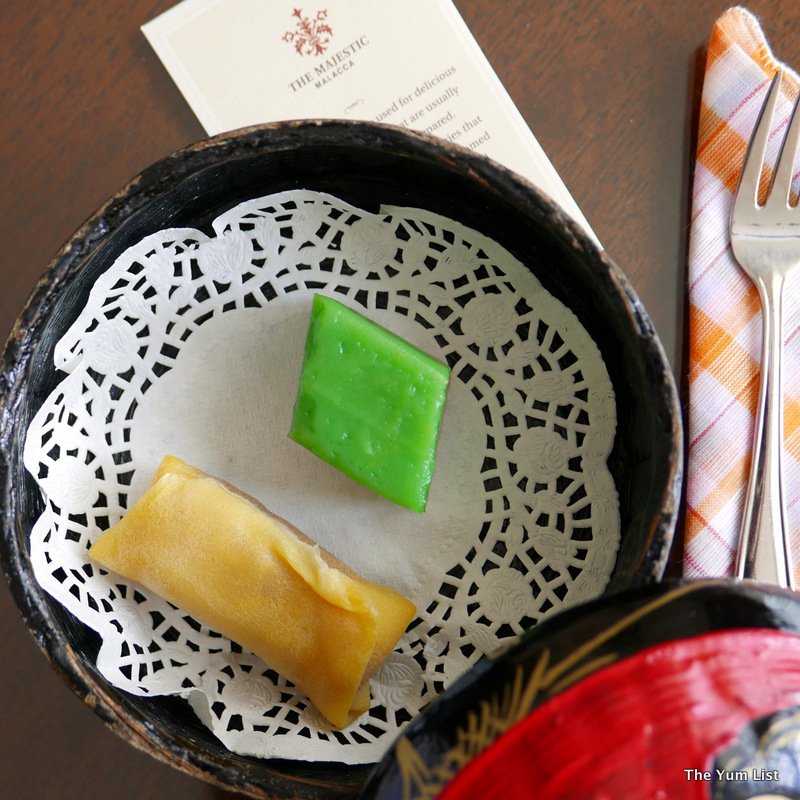 Breakfast
Awakening to views of the city (from our top floor room we can see both the sea and the river), we head over for breakfast. A simple a la carte menu is supported with a compact buffet – just enough to fill our tummies and prepare us for the morning's activity.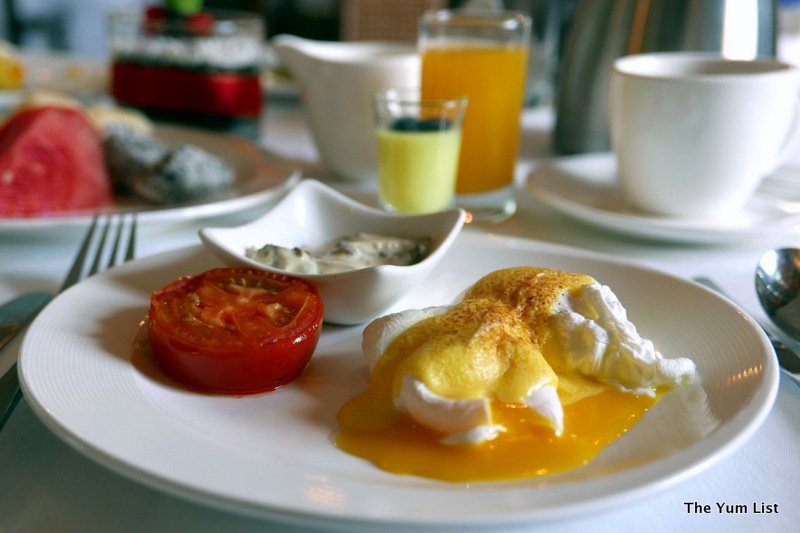 Historical Walk
Focused on food, coffee, food and shopping on yesterday's jaunt around the city, we take a relook at the town centre. This time however, we explore with a historical perspective as gifted through the eyes of our guide. Complimentary historical walks are available for all guests at The Majestic Malacca, and if this is your first time visiting the town, or even if you've been before but had differing aspirations as did we, it's a refreshing change of outlook.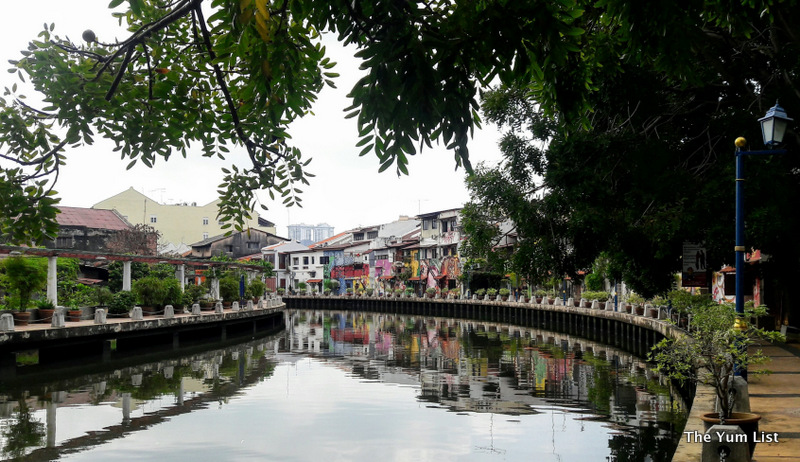 Sunday Relaxation
Returning from our stroll and with the the sun heavy on the pavement we decide it time to try out some of the facilities at the hotel and take up a spot poolside. Lined with sun chairs and lush gardens, it's a glorious locale to refresh and unwind.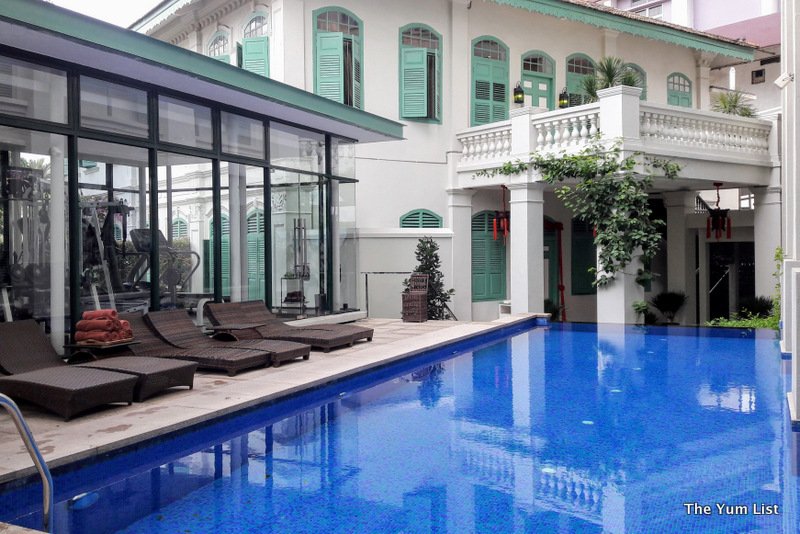 Lunch at Melba at The Mansion and A Fond Farewell
Reluctantly preparing ourselves for the journey back to Kuala Lumpur, we get our final taste of Kristang cuisine at Melba at the Mansion. Appreciative of a second chance to attack the menu, we try some of the dishes we missed from the night before. Take a look here.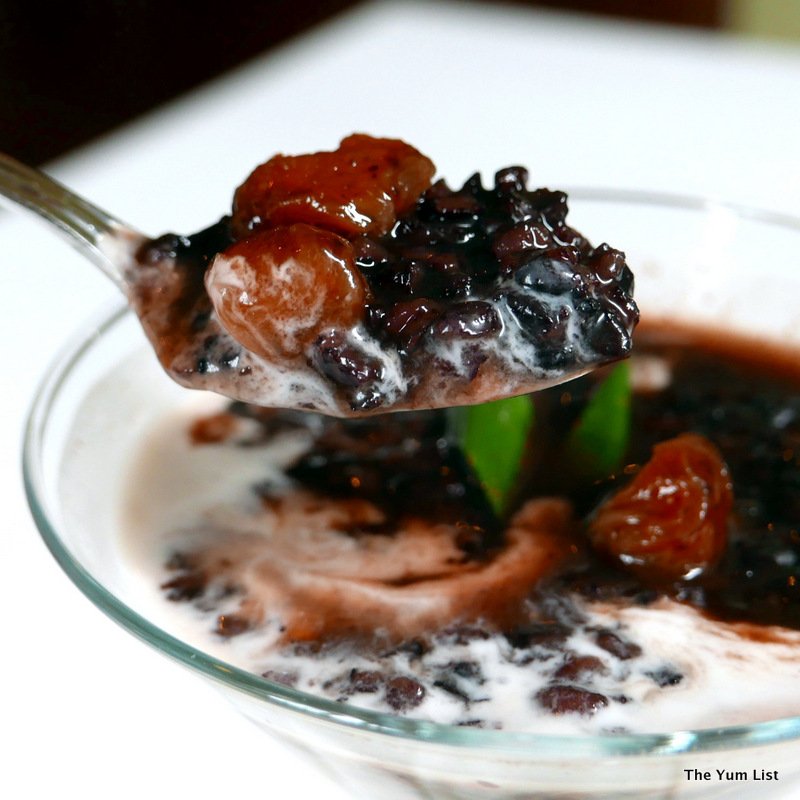 Relaxed, satiated and inspired we bid farewell, carrying with us memories of a vibrant cuisine and culture, which has proudly stood the test of time and continues to thrive and evolve at The Majestic Malacca.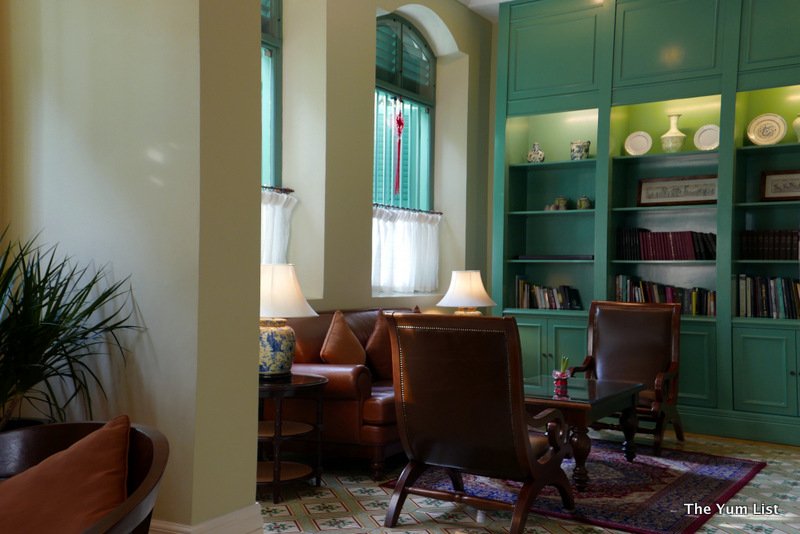 Reasons to visit: Spa Village Malacca is a must; authentic Kristang cuisine; one of the most luxurious places to stay in Malacca.
The Majestic Malacca
188 Jalan Bunga Raya
75100 Melaka, Malaysia
+6 06 289 8000
[email protected]
www.majesticmalacca.com