Words: Aisling Cullen      Photos: Monica Tindall
Living in Malaysia, there is no shortage of exotic cuisines. From the large variety of local dishes, Italian pizzerias, American brasseries and Australian coffee roasters, Malaysia attracts a truly international mix of people that have contributed to a vibrant culture.
Being a gastro-nerd, I have tried many cuisines here but one that I haven't yet fully embraced is Middle Eastern food. I was happy to be invited to Al Nafoura restaurant in Wangsa Maju with Monica to try a variety of foods from Yemen.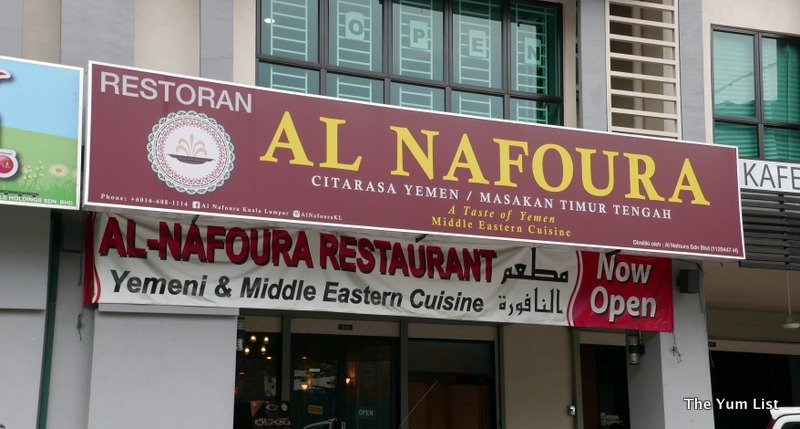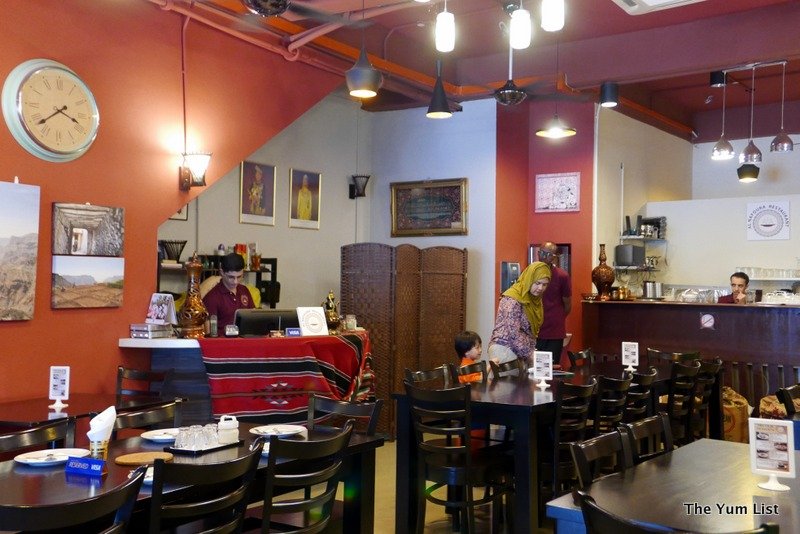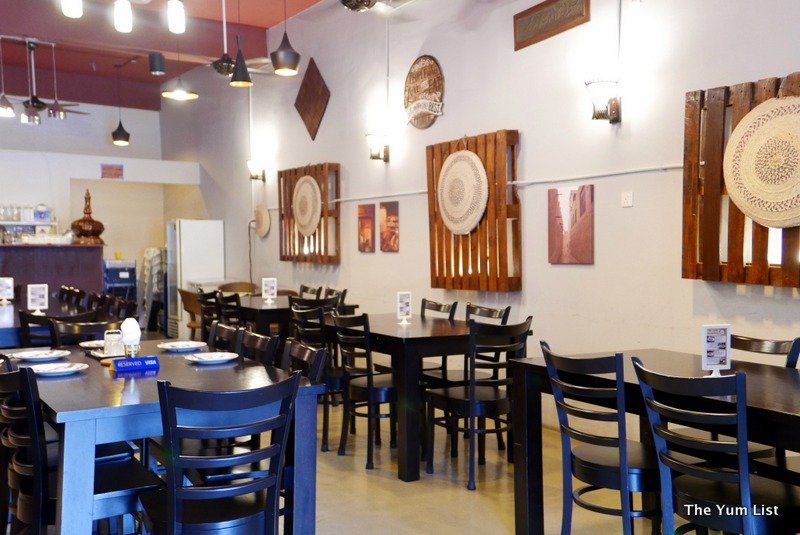 Owned by married couple Izana and Rahim, they both bring their passion for the Middle East in a cosy café setting. Izana explained to us that both she and Rahim felt that that there was a lack of really good Yemeni food in Malaysia and that is what inspired them to open a restaurant with an authentic flair.
Izana has a way of drawing you into conversation with her bubbly and enthusiastic personality, as we discussed our favourite foods while sipping on a tangy and refreshing Lemon and Mint drink (RM8). She explained how her restaurant offers a selection of tapas or sharing dishes, as she felt that everyone should get to try a bit of whats on offer.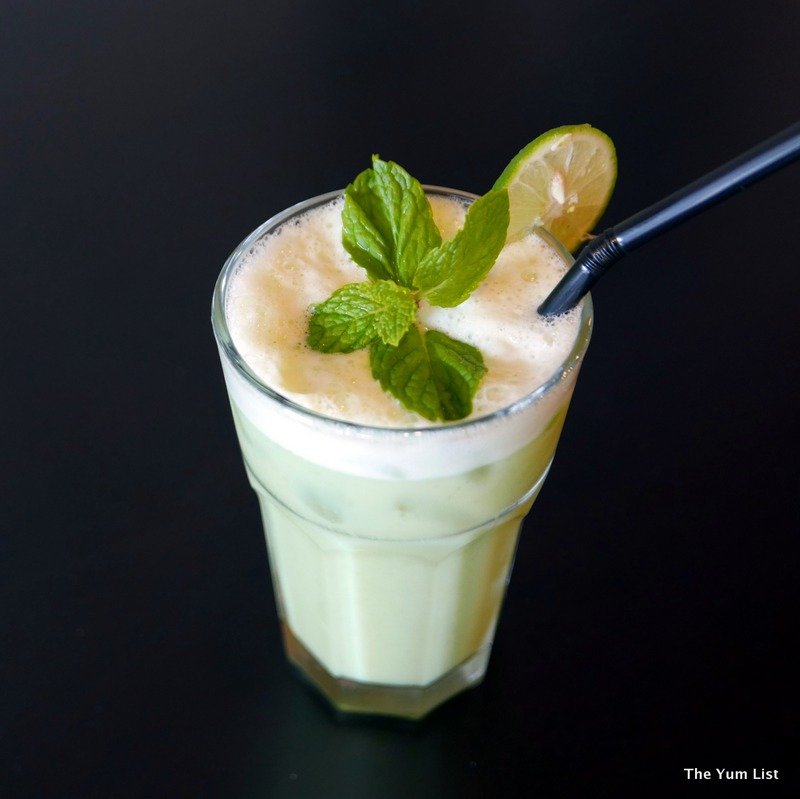 The Mullawah bread (RM5 for small, RM8 for large) was huge as we tore off strips of this flaky bread and dipped it into to a fresh and creamy Hummus (RM12). The hummus, by the way, got a thumbs-up – a pretty good indicator that the rest of the meal would be of discerning quality too.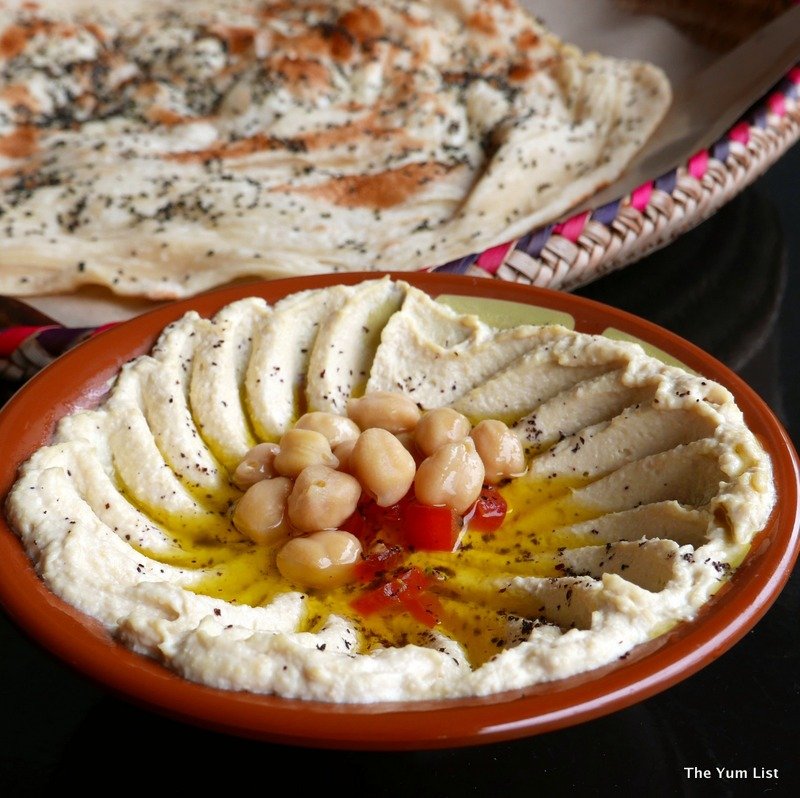 I have tried Shakshouka before in some trendy cafes here in KL, but Al Nafoura's Shakshouka (RM15) was quite different, made with scrambled eggs rather than baked. The tomato and herb flavours worked well in this tasty dish.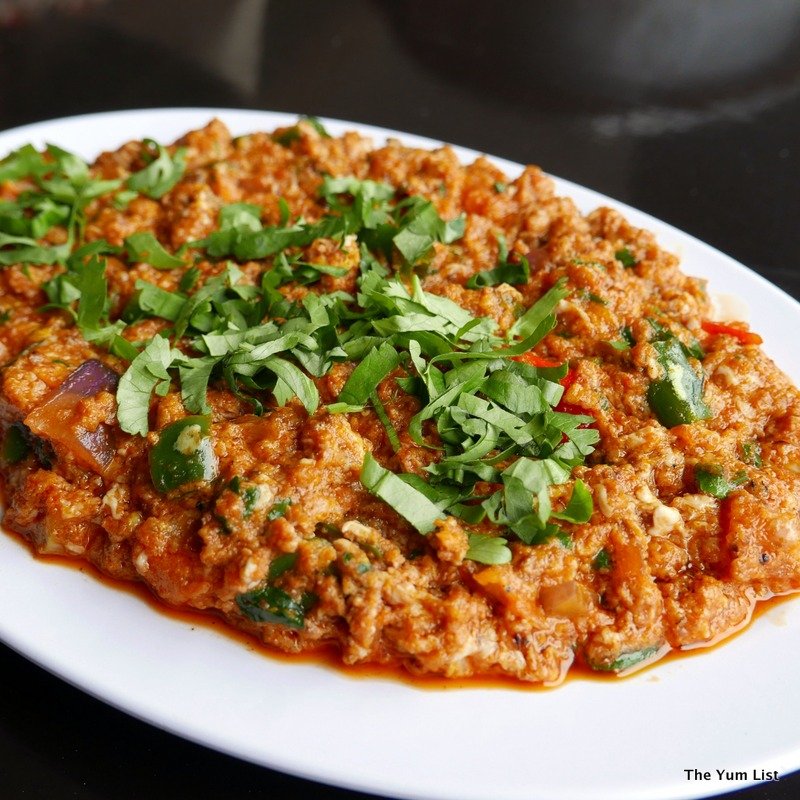 The Al Nafoura Salad (RM10) gave a fresh and healthy balance to our feast. Japanese cucumber, olives, onion and tomatoes add a burst of crunchiness, topped with freshly grated feta cheese.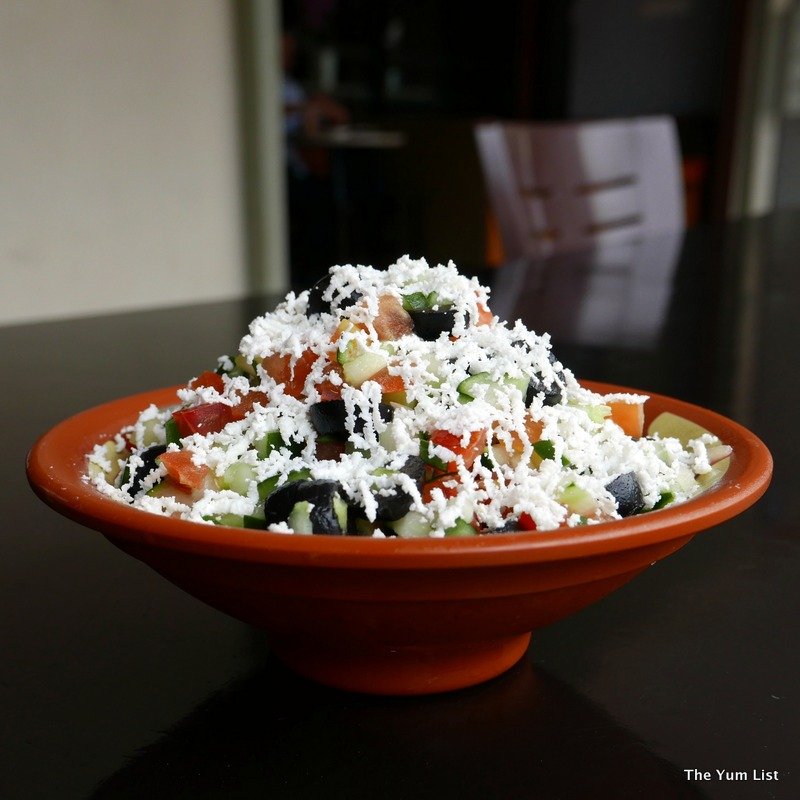 One of our favourites from the tapas section was the Rateeb bread (RM6) which is like a Roti Canai but drizzled with honey. Surprisingly, it wasn't too sweet but it was so addictive that I kept going back for more.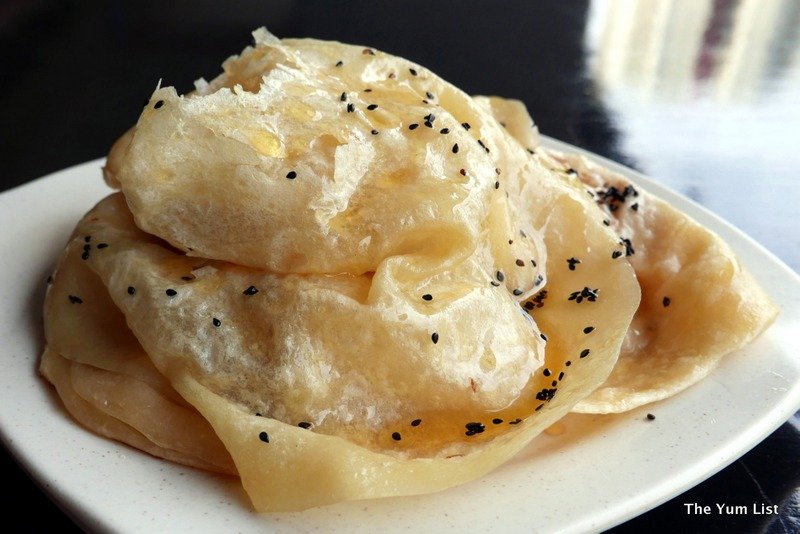 The Lamb Soup (RM18) is a comforting and homely dish. The lamb itself was very succulent, falling off the bone at first bite, and the abundant use of fresh herbs ensured every corner of the mouth was filled with flavour.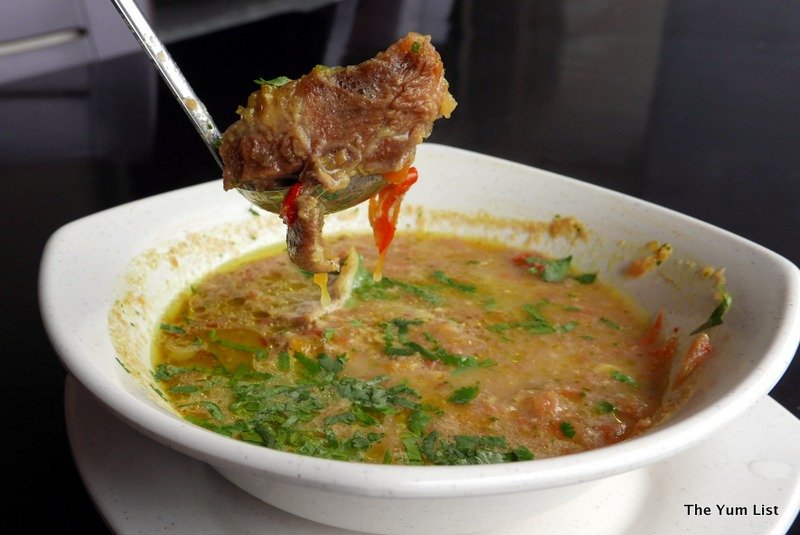 At this stage, we had whet our appetites with tapas and we were ready to try out the main courses. First up was a crispy and flavoursome Oven Baked Fish (RM38). The siakap (barramundi) is covered in a layer of black pepper, cumin and coriander which made the dish incredibly fragrant. It is served with a hot tomato salsa called sahawiq.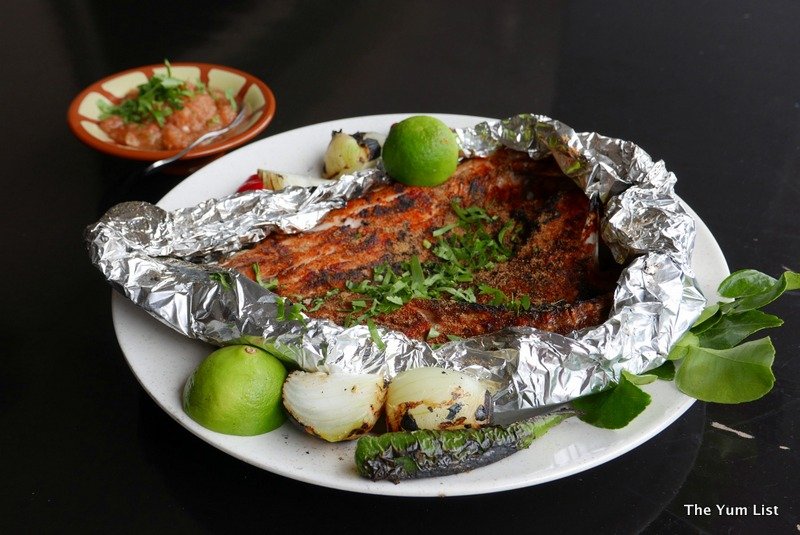 Considered the national dish of Yemen, the Saltah (RM20) is another warming and flavoursome dish. We tried the lamb in a gravy with potatoes, tomatoes, chili and topped with an egg, but chicken is also available. This dish tasted like it could cure all ailments it was so comforting.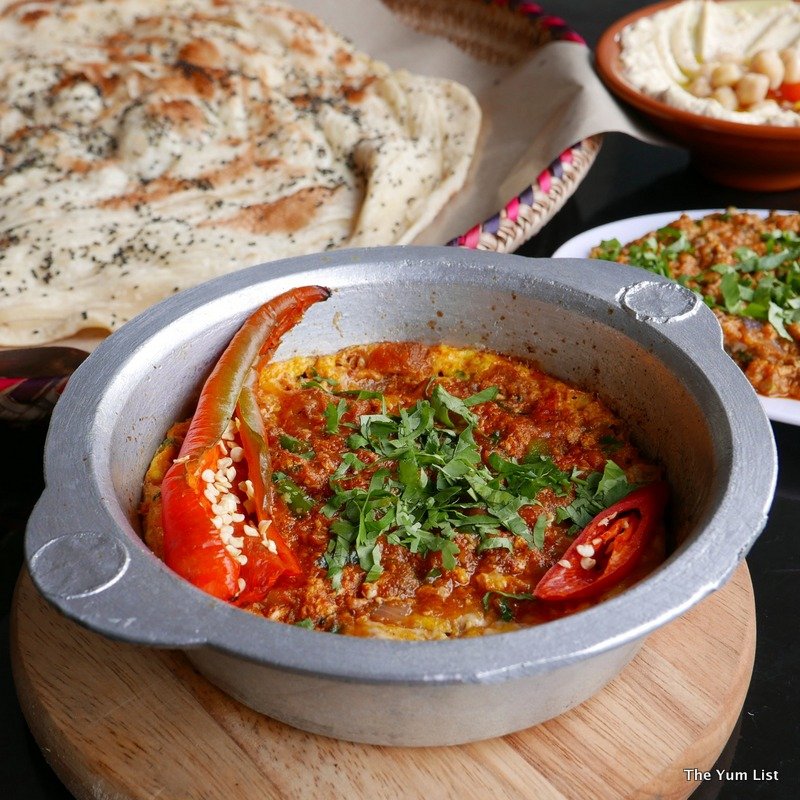 Slow cooking is a favourite among Yemeni cooking, and the Mandi Chicken (RM16 for quarter, RM26 for half) is a good example of this. The chicken was incredibly tender and it was served with a mild curry sauce and fluffy basmati rice.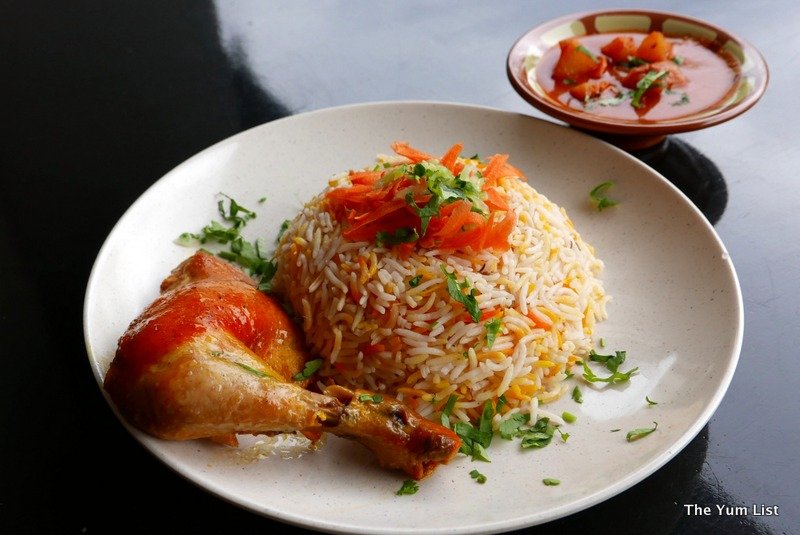 The one dish that wowed both Monica and I was the Kunafe dessert (RM15). Phyllo pastry is shredded and then filled with a sweet soft white cheese. The crust was gently crispy and the middle just melted in my mouth. It is simply delicious and its worth travelling to Al Nafoura especially just to try this dish.
We enjoyed our dessert with a cup of Adani Spiced Tea (RM6) which is a red tea cooked on a stove top with milk, ginger, cloves and cardamon. Yummy.
I was pleasantly surprised how tasty and fresh each dish was and I can now tick Yemeni food off my list of culinary delights to try in Kuala Lumpur.
Reasons to visit: a chance to try the not-so-commonly-found-in-Malaysia Yemeni cuisine; don't miss the Mullawah and Rateeb breads, Lamb Soup, the Saltah, and be sure to order Kunafe for dessert!
Al Nafoura – Yemeni Restaurant
9-G, Plaza Wangsa Maju (Hedgeford Galleria),
Jalan Maju Ria 2,
Wangsa Maju, Section 10
53300 Kuala Lumpur
Malaysia
+6 03 4131 4886
www.facebook.com/alnafourakl
Open Mon to Sun 11.30am to 10pm
Closed every 2nd Monday of the month