Words: Matt Jones    Photos: Monica Tindall
This April, why not surprise and delight yourself and your friends to an entirely new cuisine experience? For the month of April only, Nook restaurant at Aloft Hotel is featuring executive chef Phoebe Donko Hanson's native Ghanian food in a spectacularly reinvigorated buffet selection. Being given free reign to curate and craft a set of dishes and flavours from her native Ghana, the resulting 'Taste of Ghana' selection is something quite unique, decidedly delicious, and rather visually spectacular.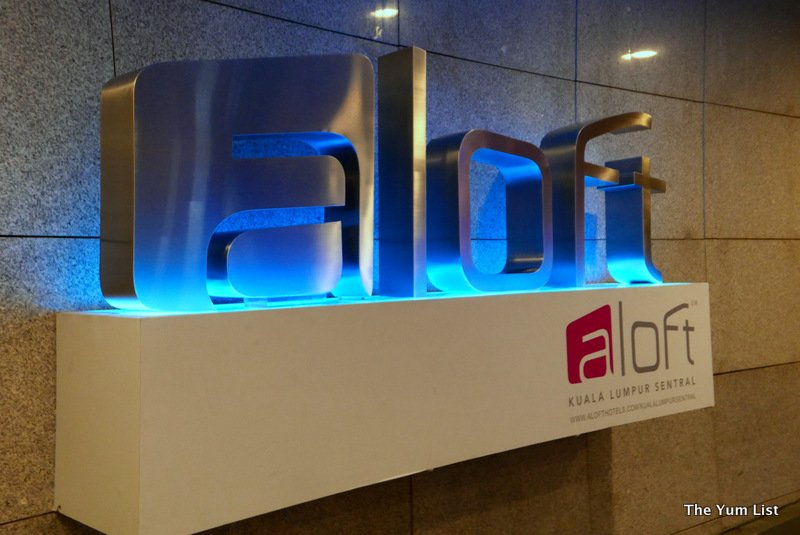 Aloft is renowned for it's ever-changing cross-cultural buffet selection, and their dedication to showcasing an international representation of tastes has never been more apparent than in featuring Phoebe's Ghanian creations.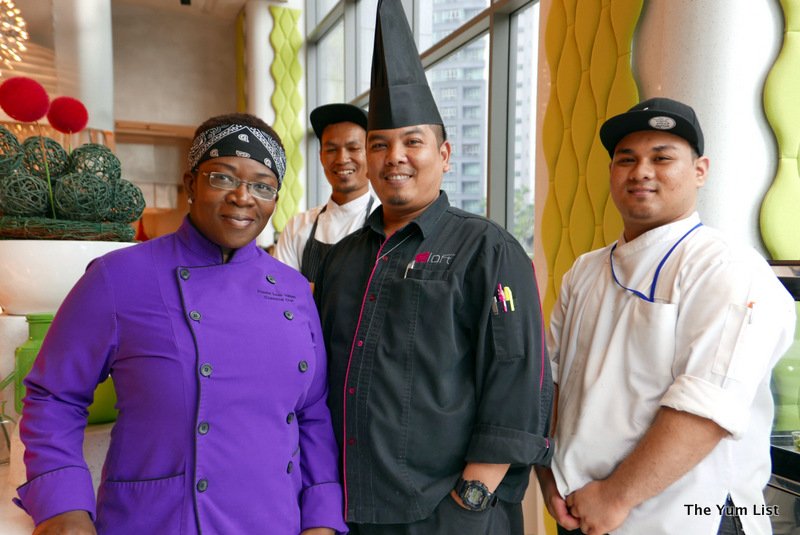 Typically, Ghanian food has echoes of Malay cuisine; curries, stews, spice hints and layers, and the pairing of embellished rice dishes with different flavour and colour combinations. Take for example Phoebe's reinvention of the rice sides we got to choose from; Waakye, a rice and bean combo flavoured with coconut and an indigenous leaf to give it a distinct purple-brown colour, Jollof rice, stewed in a stock of tomatoes, spices, and meat, and of course a simple plain white rice dish (perfect for the gamier meat stews like lamb).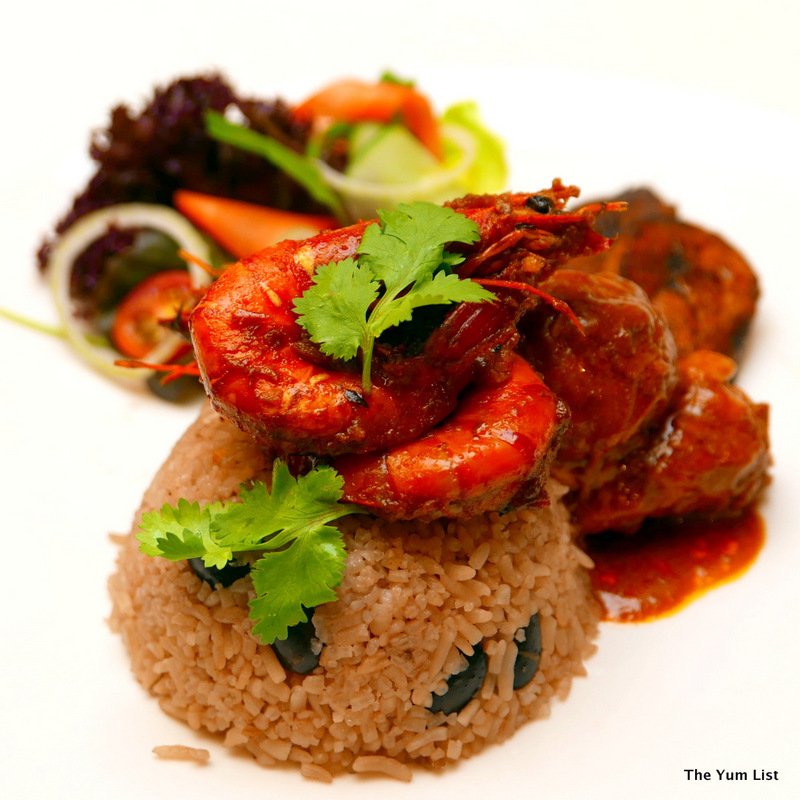 Set together with a collection of sides of sliced plantain, cassava and yam specialties, my plate quickly became a heaped selection of unique and unusual flavours that set off the true heroes of Phoebe's dishes; whole legs of beef on the bone, sitting upright, proud and statuesque, swimming in thick gravy sauces accented with broccoli, cauliflower and whole green and red capsicums, the stewed meat literally falling of the bone. I couldn't not add an extra spoonful (or two) of the sauce crying out to mix perfectly with my jewelled rice sides.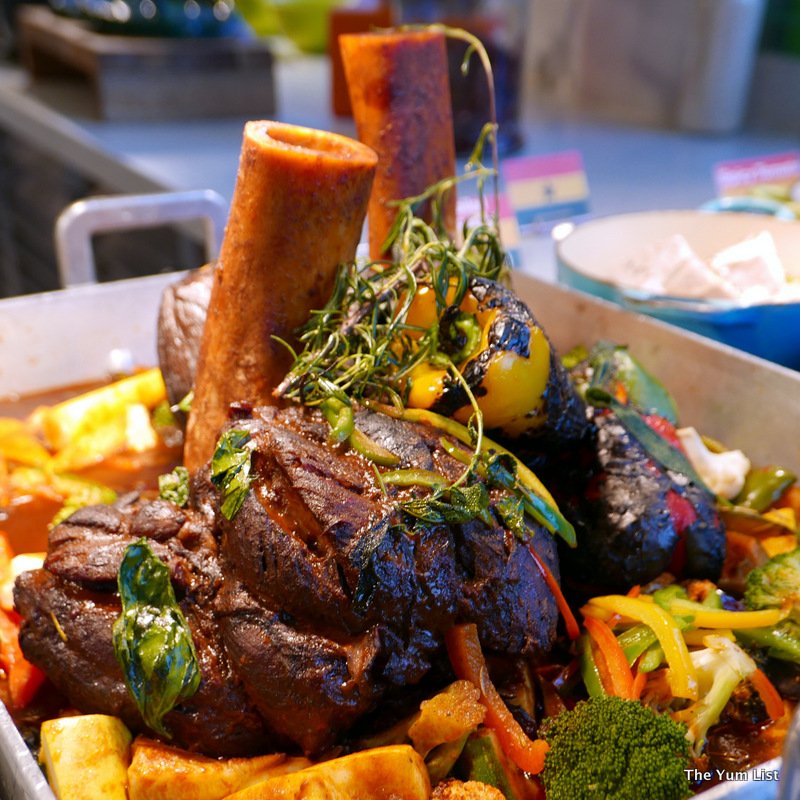 Spectacular whole fish dishes we favourites with our Malaysian friends:  steamed Sea Bass decoratively garnished in a rainbow of quartered tomatoes, red onion segments, a medley of citrus slices from lime to lemon to orange, and a generous handful of fresh coriander and parsley. A deep-fried catfish similarly enticed, presented with a bounty of colour and flavour.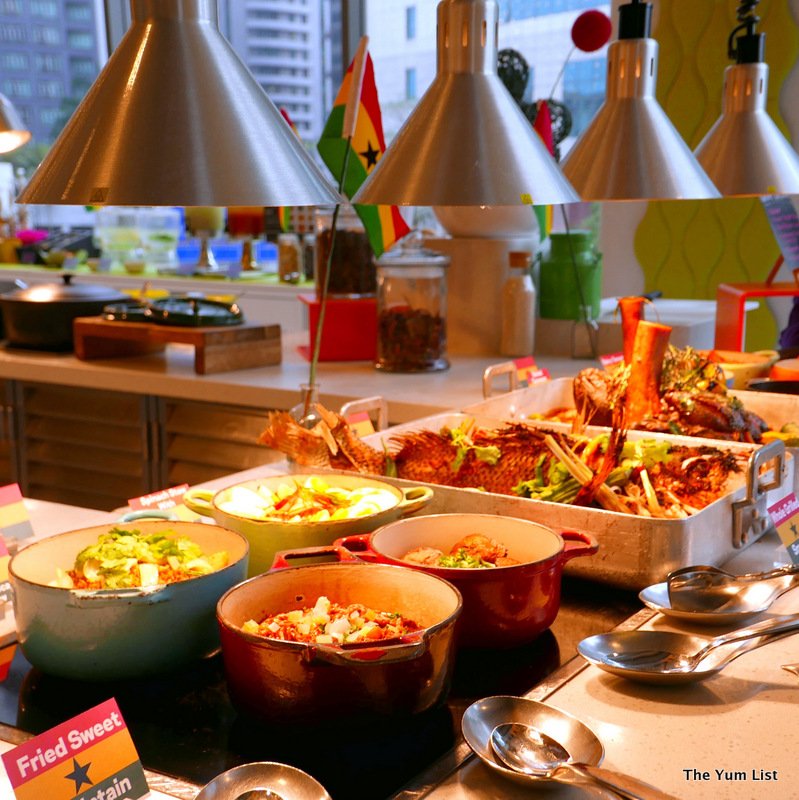 Keep venturing down to the open kitchen at the end where the mixed grill selection is and you'll find some classics that are regulars on the buffet. I dove straight in for the whole prawns (be adventurous like me and eat them Aussie style, break off the head and eat the rest shell and all, a crunchy textural mouthful of barbecued deliciousness), mussels in the shell, and chicken skewers – all cooked on demand and served up by the local chefs.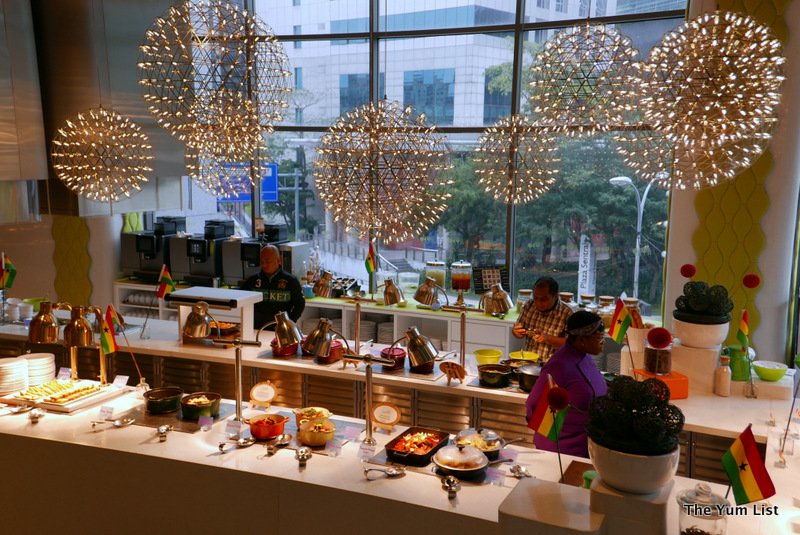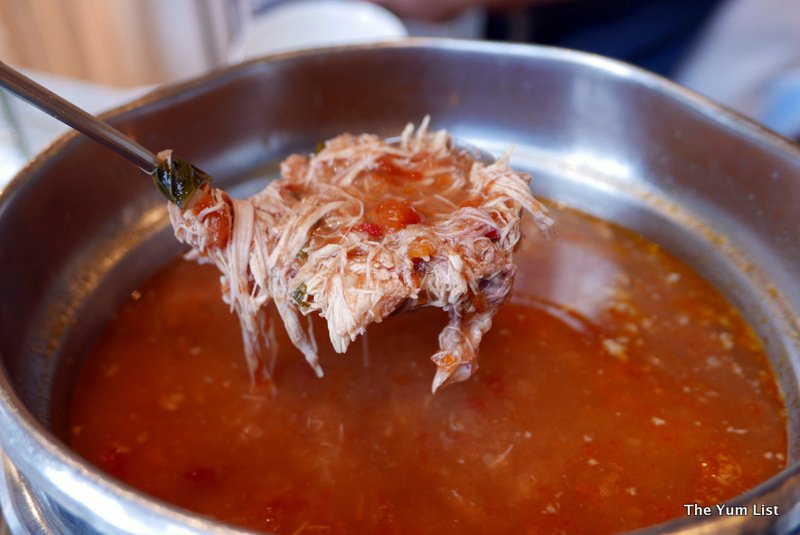 Ghanian food is big on flavourful sauces and Phoebe gave us on our night a selection of six; three for the faint-hearted like me, and three for the heat-seekers. My favourite was the green spinach, which sang with the fried plantain, simply divine.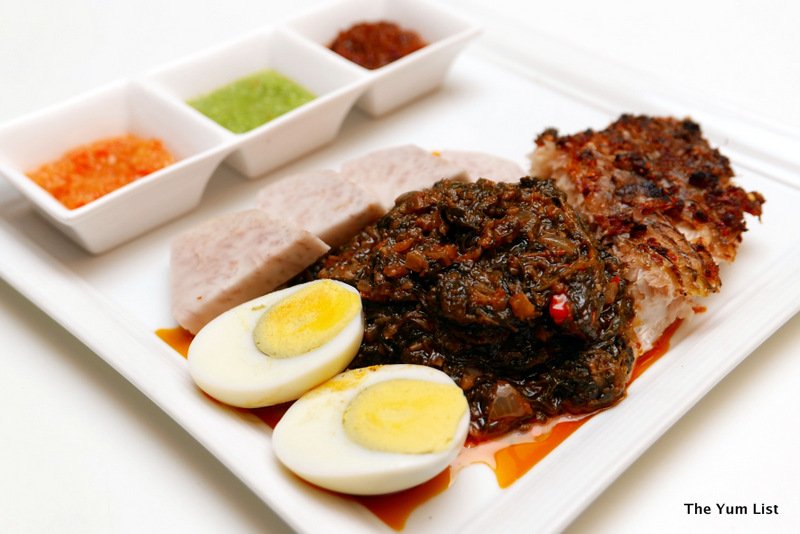 A refreshing end to the Ghanian selection is the fresh fruit stand; a palate cleansing array of whole and cut fruit combinations of hand-crafted pineapple, papaya, starfruit, yellow watermelon, honeydew melon, bags of fruit salad with bamboo skewers, and bowls of sweet bean delights.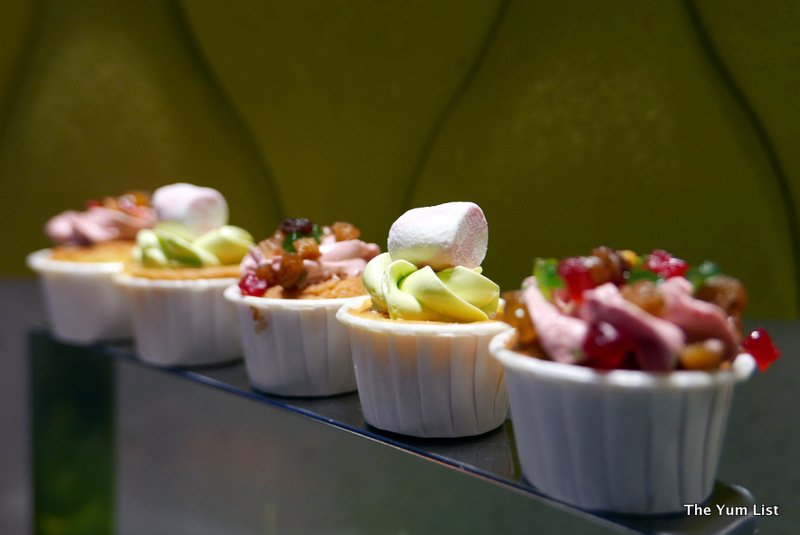 Phoebe's native homeland specialties will be featured on a rotational basis so fresh and interesting surprises will keep you coming back.
And if that's not enough, the rest of Nook's full international buffet will be.   Featuring an Indian snacks section, local Malay specialties of steamed whole fish and different curried meat and vegetable stews, salads, and a rather spectacular dessert display where you can make your own shaved ice cup with an assortment of sweet condiments.
Finish your evening with a coffee from the self-serve machine, or a cup of a selection from their Jing's Tea collection. My advice? Open daily for dinner from 6:30-10:30pm (RM120nett/per person) and with so many food choices on offer, don't be in a hurry; plan on a few hours to slowly appreciate it all.
Reasons to visit: unique chance to try Ghanian cuisine.
Nook
Aloft Kuala Lumpur Sentral
5 Jalan Stesen Sentral
Brickfields, Kuala Lumpur 50470
Malaysia
+6 03 2723 1188
http://www.aloftkualalumpursentral.com