Monica Tindall
Grand red doors mark the entrance of Le Mei restaurant at Le Meridien Putrajaya and the feeling of luxury is carried through with patterned walls, a grand circular chandelier and warm lighting. One wall is covered with giant panels mimicking traditional Chinese cookie moulds. Another is coated with cloth adorned with design similar to that of wallpaper. Yet another has wood panels with the grain lined up in different directions. Even detail is seen in the upholstered chairs and golden table cloths. It's a grand room, for a grand experience.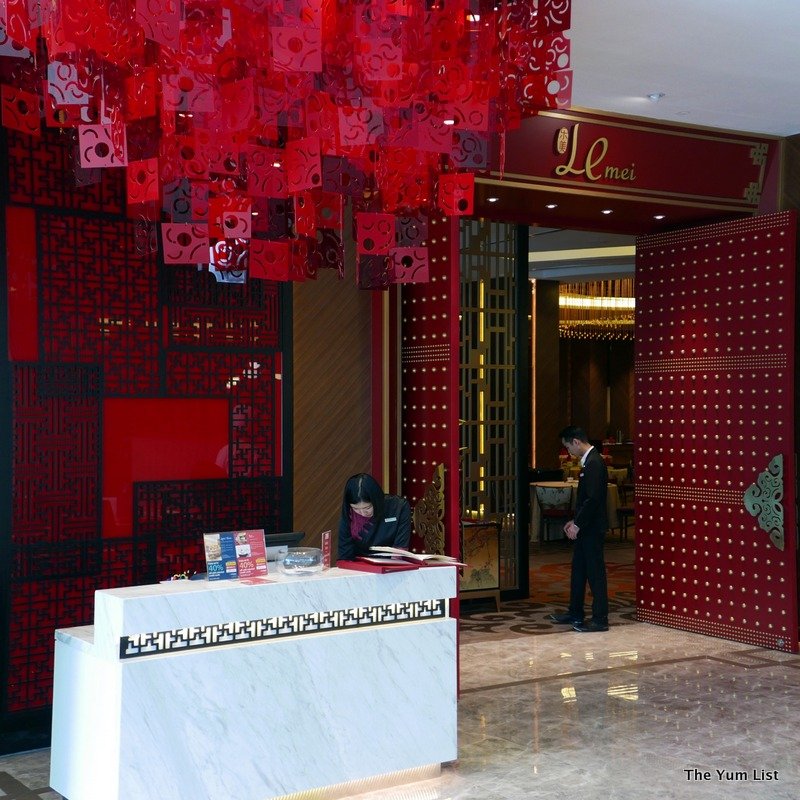 Celebrated chef Michael Wong heads the kitchen at Le Mei, Le Meridien Putrajaya. The third Le Mei restaurant and only one outside of China, the outlet promises contemporary Cantonese with some modern twists. The menu is easy to operate. Guests can choose from a la carte, set menus and also dim sum on the weekends. We're here on a Friday evening so are ready for a degustation menu suggested by the chef.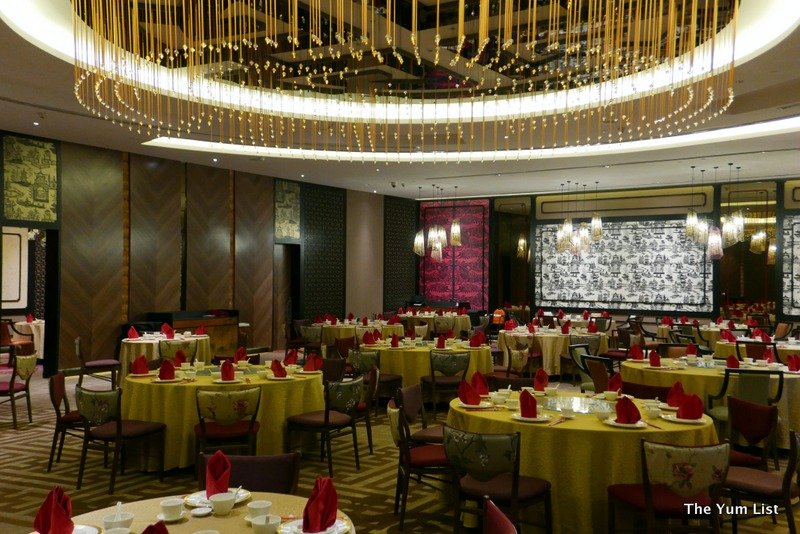 Poached Prawns on Tropical Fruit Salad with Lemon Dressing launches our meal with tropical freshness. Western style plating sees a tower of honeydew melon, white dragon fruit and rock melon, holding a butterflied prawn that has been generously drizzled in a creamy lemon sauce. A single strip of bamboo leaf imported from China marks the centre of the plate, with a halved strawberry and grape balancing the ends.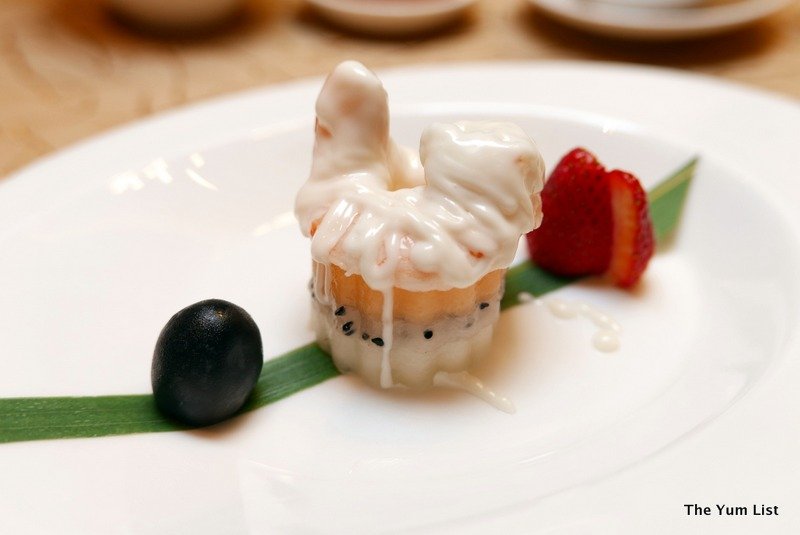 Braised Fish Maw with Crabmeat Soup is a warming thick broth that seems healing in its nature. I've heard fish maw (stomach) is good for the skin as it's full of collagen and also has properties that are said to aid kidney function and boost stamina. Hubby is loving this soup, proven by the repeated clink of his spoon as he attempts to scrape up every last drop.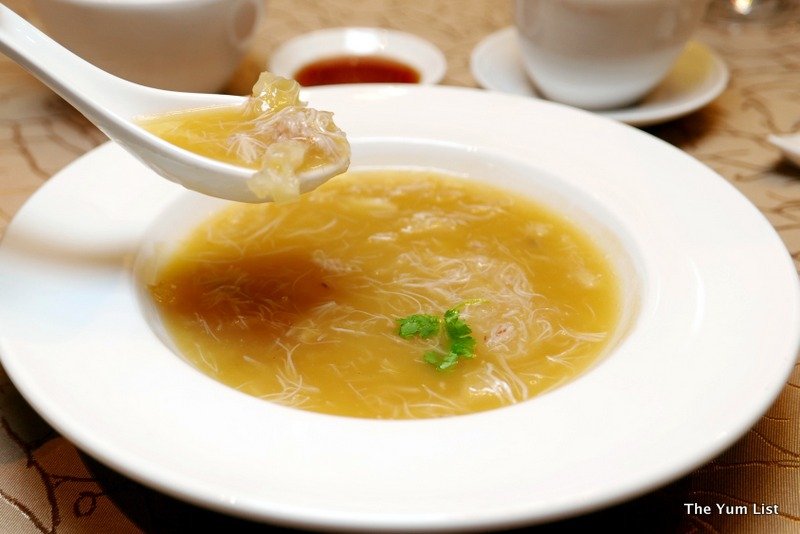 Wok-Fried Marinated Lamb Chops with Dried Chillies and Garlic Chips are an unusual find for a Chinese restaurant. The use of spice however proves to cut through the fattiness of the meat and bring out the natural flavour of the lamb. There's a gorgeous garnish of potato mash crowned with a boat-like structure made from fried squid ink spaghetti. Carnivores who insist that meat should be minimally seasoned might just change their mind with this one.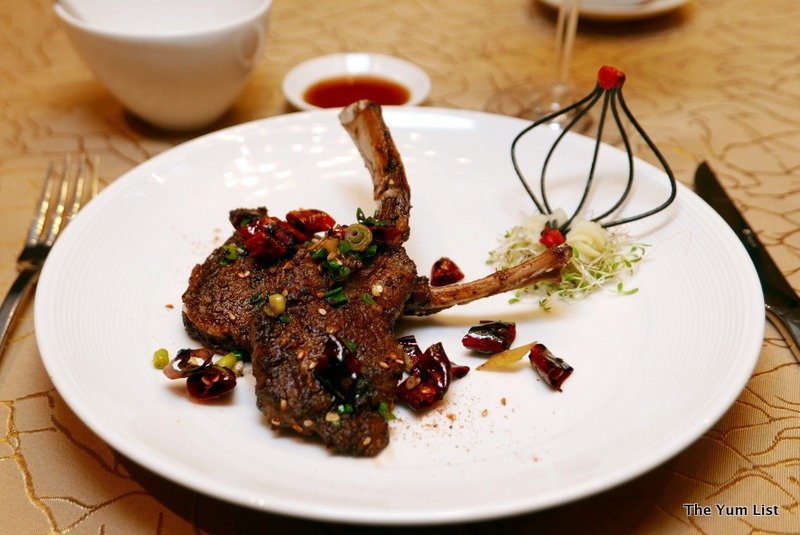 Codfish Fillet Baked with Honey and Onion Rings is simply delicious. Cod seems to be a hard fish to cook. I've had some fantastic dishes, but also some utter failures. This recipe is clearly fresh and is bedded by a mouth-wateringly simple bed of caramelised onion. A lattice of carrot resembles a fish net on the side. I marvel at how this has been achieved, but chef won't divulge his secret; he only tells that it takes years of practice to master.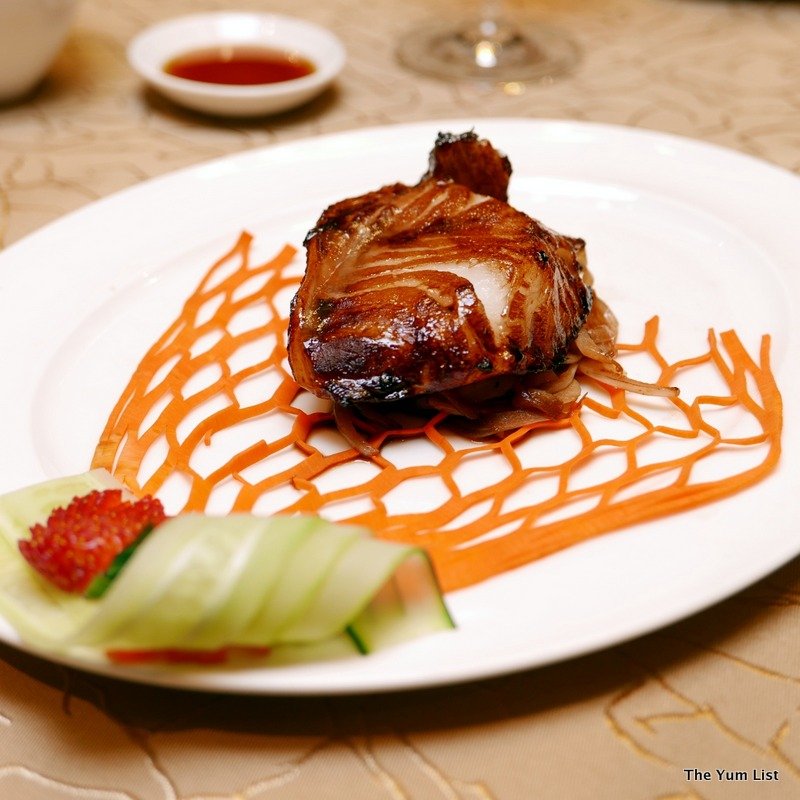 A more traditional plating is seen with the Stir-Fried Mixed Vegetables with a waved tower noodle basket siding it. Seasonal vegetables, including lotus root, carrot, mushrooms and celery have been very quickly cooked ensuring they are crisp and full flavoured.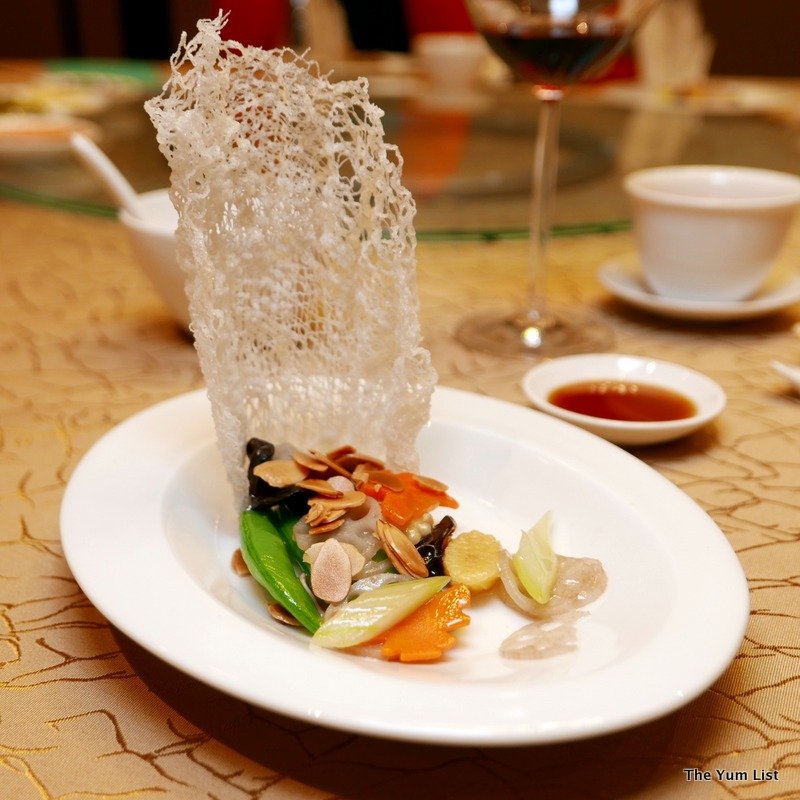 The carb dish arrives next, doing its job of making sure we do not leave hungry. Wok-Fried Rice with Diced Prawn Tobiko and Bonito Flakes has definite seafood freshness with crisp pieces of prawns on top of clean al dente rice grains. It too is plated beautifully with some artistic rings of sauce creatively swirled to encircle the rice structure.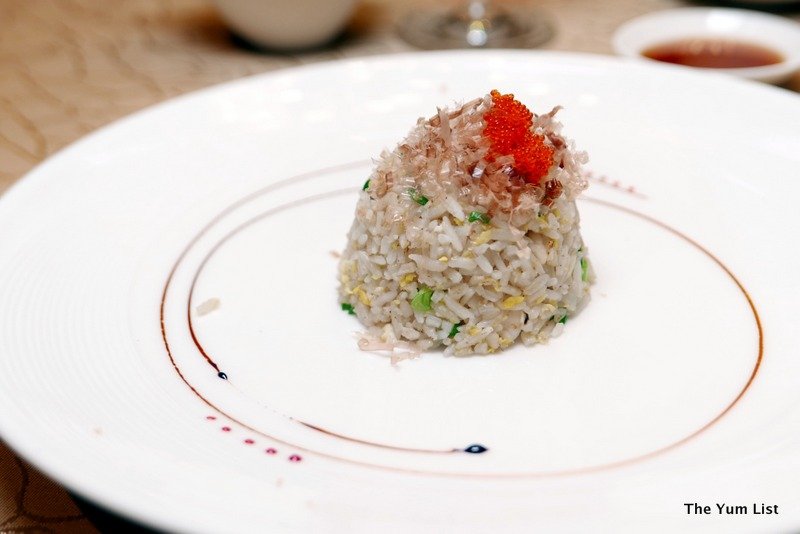 At the beginning of the meal I had seen Salted Egg Ice Cream on the menu and already wanted to skip straight to the end! Finally though, it's here! It's surprisingly simple. Vanilla ice cream has a mild grittiness to it, just like salted egg. The flavour see-saws more towards the vanilla side, leaving the salted egg as a lingering memory in the palate. A scoop of red bean is almost smooth and resembles caramel; a fine complement to the house-made ice cream.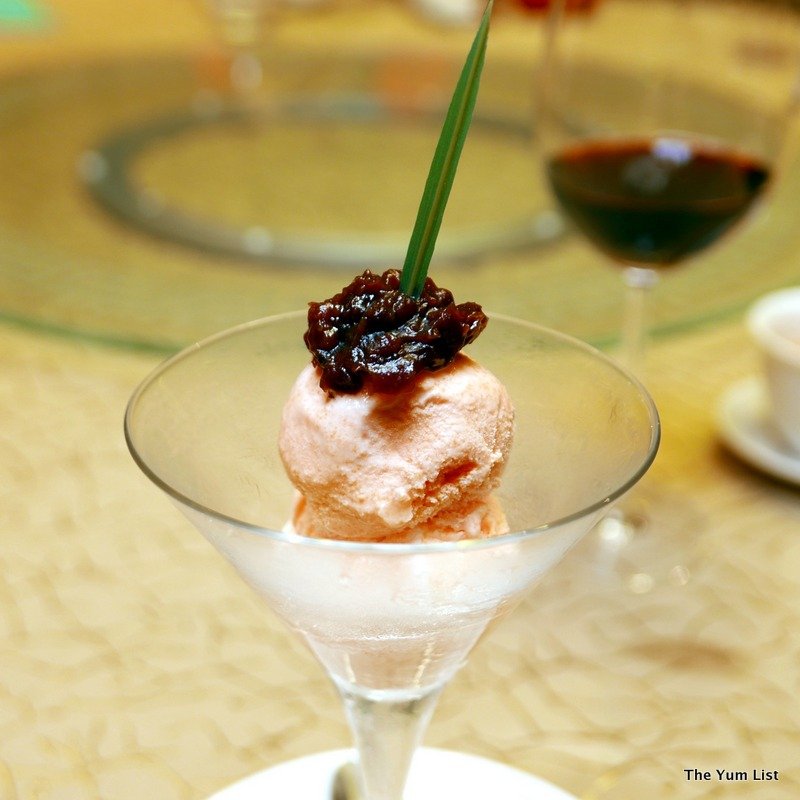 It's been a fine experience all round; service, setting and food have all been well executed and gracious. Plating of the dishes has been a highlight and it's clear that importance is put on sourcing high quality ingredients. We've talked to a number of chefs from the kitchen; each passionate about their profession and genuinely interested in our feedback. If you're in the Putrajaya area and enjoy Chinese cuisine, a visit to Le Mei should be on your agenda!
Reasons to visit: elegant setting; friendly service; contemporary Chinese cuisine; don't miss the cod or the lamb.
Le Meridien Putrajaya
Lebuh IOI, Resort City Sepang
Putrajaya, Malaysia
www.lemeridienputrajaya.com