Words: R.P. Lawrence     Photos: Monica Tindall
Nowadays it seems like there's a new "naughty" restaurant popping up every day in KL. But while these restaurants are naughty in name only, the new signature cocktails at The Point are not playing name games. These naughty cocktails mean business, as their names suggest. Radzlan, the manager who introduced the new menu to us, took his four months of research very seriously, and the ingredients that he puts into these drinks are a veritable witches' brew of aphrodisiacs – some already known for their love-potion-potency and others that will surprise customers in both their flavors and their efficacy.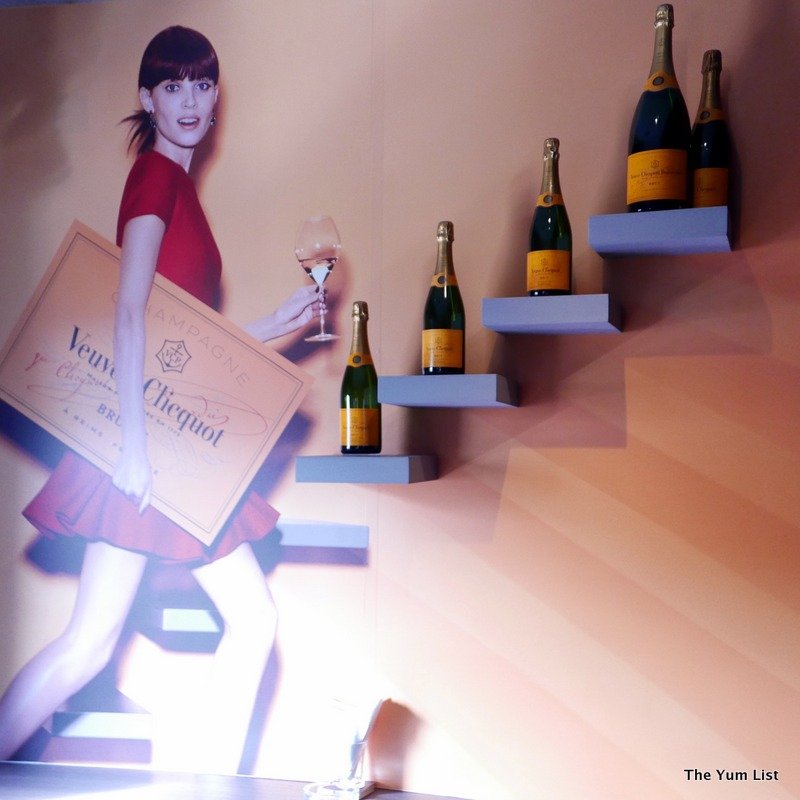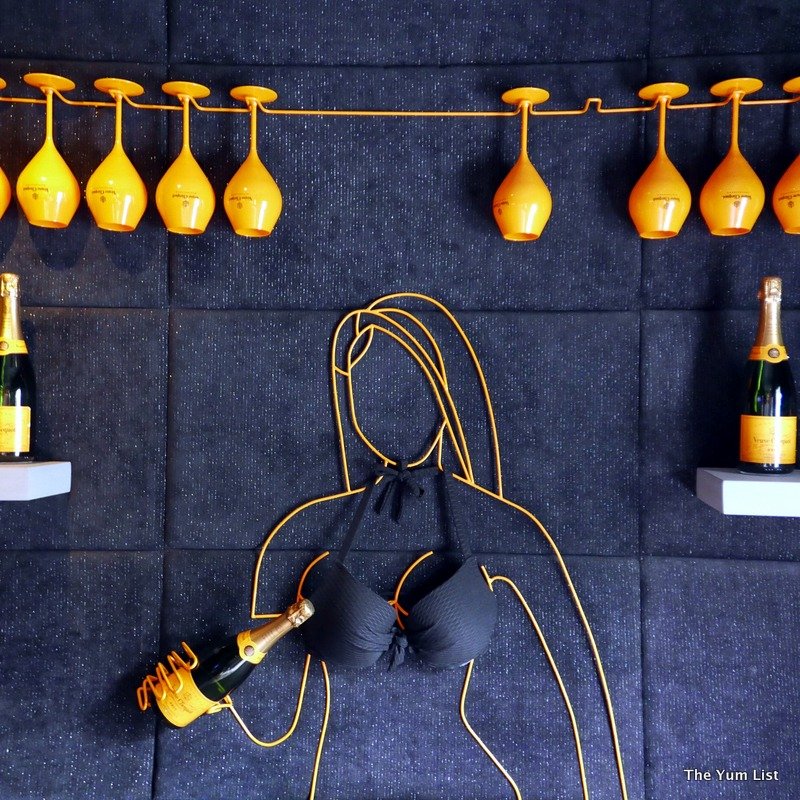 Before we introduce the menu to you, let's start with a disclaimer: yes, the drinks are indeed meant to get your evening off to a seriously… ahem… well-lubricated start, but they are also meant to be playful and fun. And on that note, we have to give them kudos for the creativity in their menu (the graphics of which you will have to check out for yourself). The categories alone make their purpose clear. They start with "Evoke" and then move on to "Foreplay," followed by "Sensual" and finally, of course, "Climax." There are two cocktails in each category, and they all sell for RM38 each. Every drink is unique in flavor and all of the ingredients (aside from the alcohol) are made in-house.
We started with the Australian Kiss, from the "Evoke" category. This porn star-inspired drink gets its powers from both the flavors and the effects of pineapple. The flavors are unique, since the Absolut Vodka-soaked chunks of pineapple are first roasted to smoky perfection – with just enough of a hickory barbecue flavor to make them slightly reminiscent of an Aussie barbecue without having the smokiness overwhelm the flavor of the drink. Around the rim of the glass is pineapple as well, dehydrated and ground, adding extra natural sweetness and texture to the drink. There is no sugar added to this drink – just pineapple and vodka. It's delicious in its simplicity. And the rumored effects of the drink… well, those will have to be censored for the general public.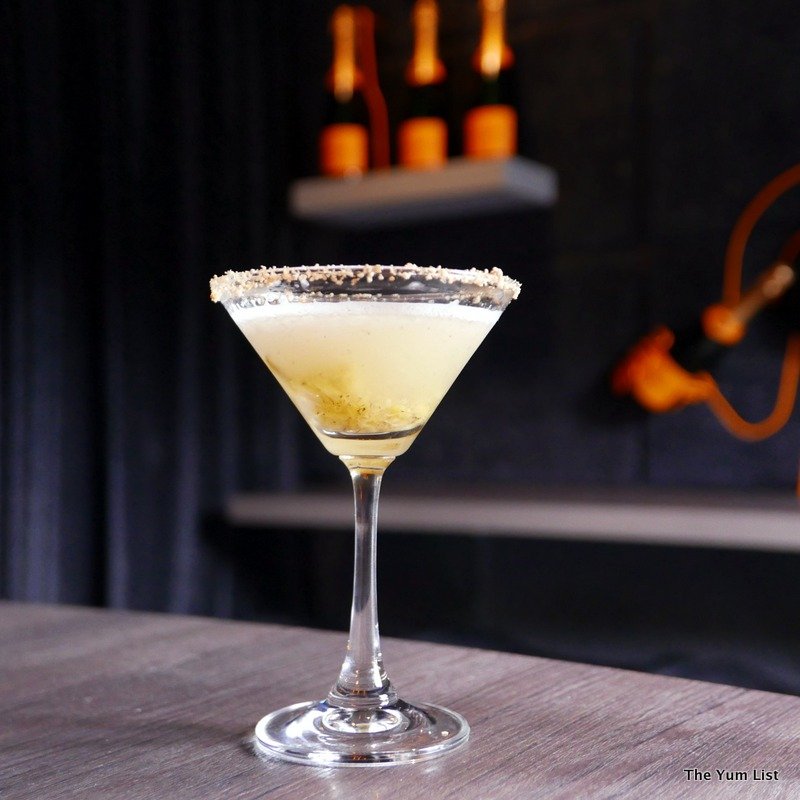 Our second drink in the "Evoke" category was the Sextasy, a cocktail that gets its aphrodisiac powers from purple basil. Once again, they kept it simple with the ingredients, starting with a basil-infused syrup and adding gin and soda water. The result was a refreshing blend that would be perfect to unwind with after a long day – and, if it fulfils its intentions, to start a pleasantly long night. Flavor-wise, this drink was one of our favorites.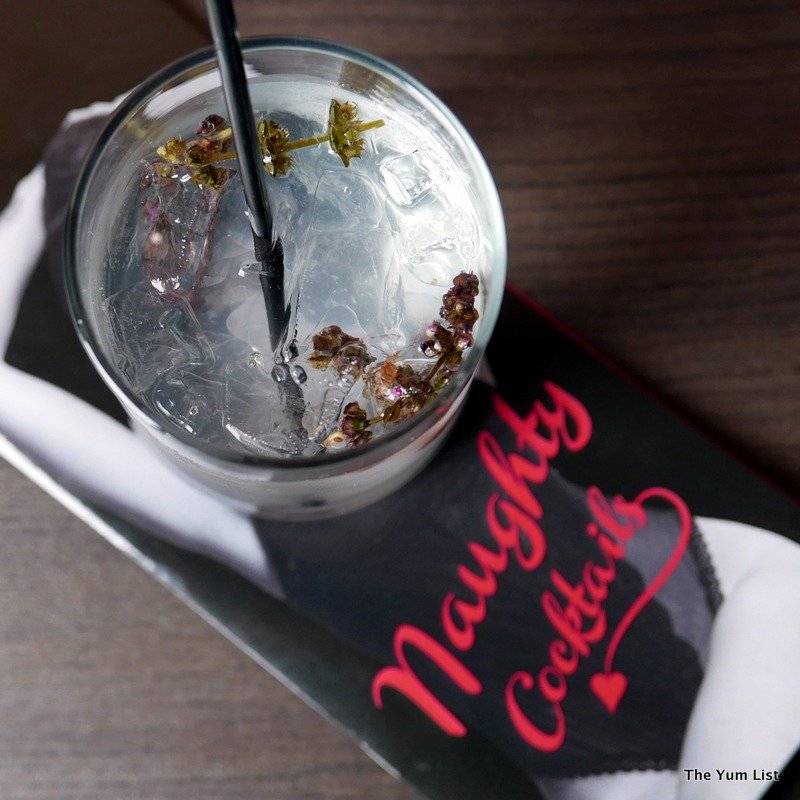 Moving into the next category, the first "Foreplay" drink was the Energizer Bunny. It has a double shot of espresso with Kahlua and vodka, and is guaranteed to get your evening off to a stimulating start. The unique twist to this drink was the drop of real lemon juice added to it, a surprising combination that wakes up the palate as much as the caffeine in the espresso wakes up the mind (and, according to Radzlan's research, the desire).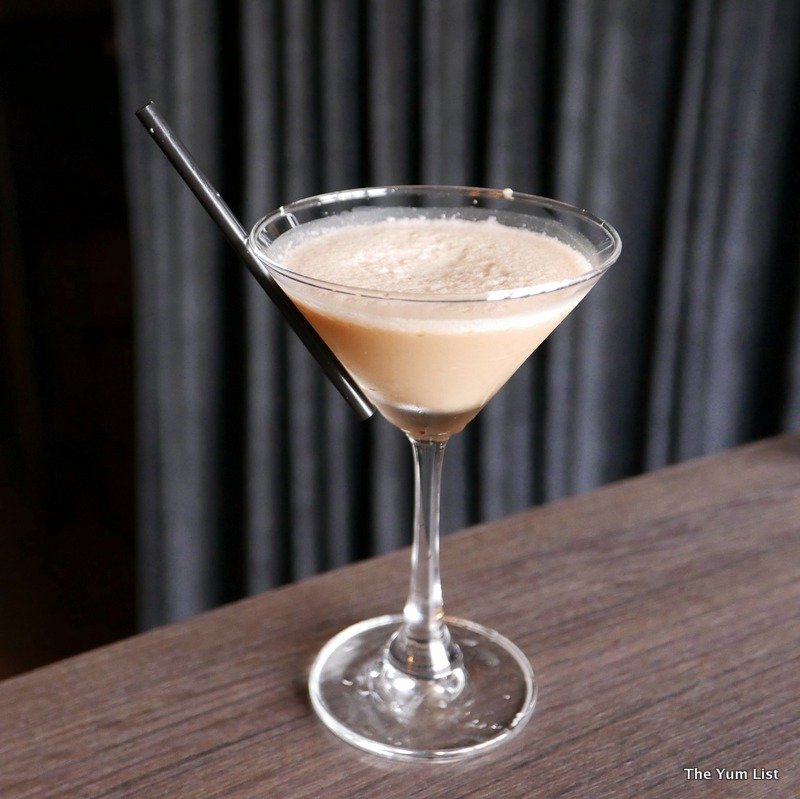 The second "Foreplay" drink was the DTF. This unique combination of pink peppercorn syrup, lingonberry extract, and tequila, with two devilish chili peppers posed naughtily on the rims of the glass, was another one of my favorites. Sitting in the middle of the glass was a shot of grenadine that we could pour in for just the right sweetness to offset the sourness of the lingonberries and the zing of the peppers. This drink was spicy in more ways than one.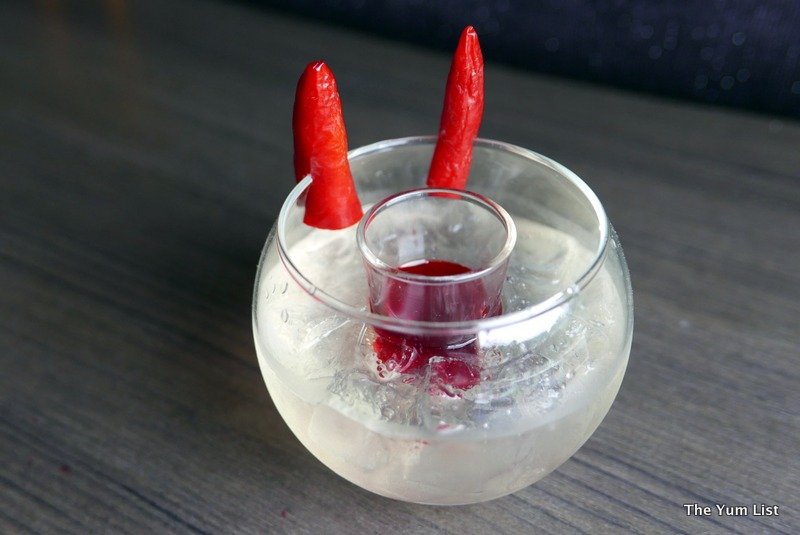 From "Foreplay," we moved on to the "Sensual" cocktails, starting with the Sixty-Nine – a drink as pleasurable as its name suggests. This was essentially a chocolate milkshake for grown-ups, with three roasted marshmallows in it. Seriously. A blend of Valhrona chocolate milk and the hazelnutty flavors of Frangelico with marshmallows that are perfectly toasty on the outside and gooey on the inside did indeed inspire feelings of love in me – for this drink. I could have had several of these and wound up nostalgic for winter evenings by the fire back home.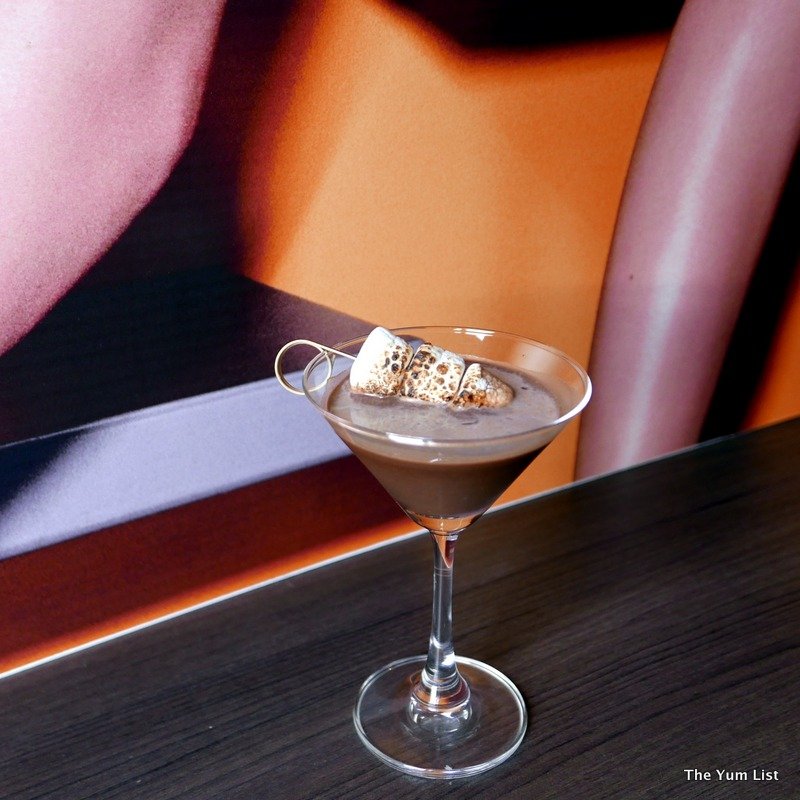 The next cocktail in the "Sensual" category is the absolutely unique Sex in the Ali. Its libido-stimulating ingredient is one that is well known to many Malaysians: the extract of Tongkat Ali. This bitter love potion ingredient needed to be tempered for flavor, and Razdlan put a great deal of work into finding the right compliments for it. He finally settled on orange juice, lingonberry extract, and brown sugar to balance out the flavors, and then a combination of cognac and absinthe for the right mix of alcohols to go with it (and absinthe is rumored to have aphrodisiac powers of its own). The result is a uniquely refreshing, and apparently powerfully titillating cocktail.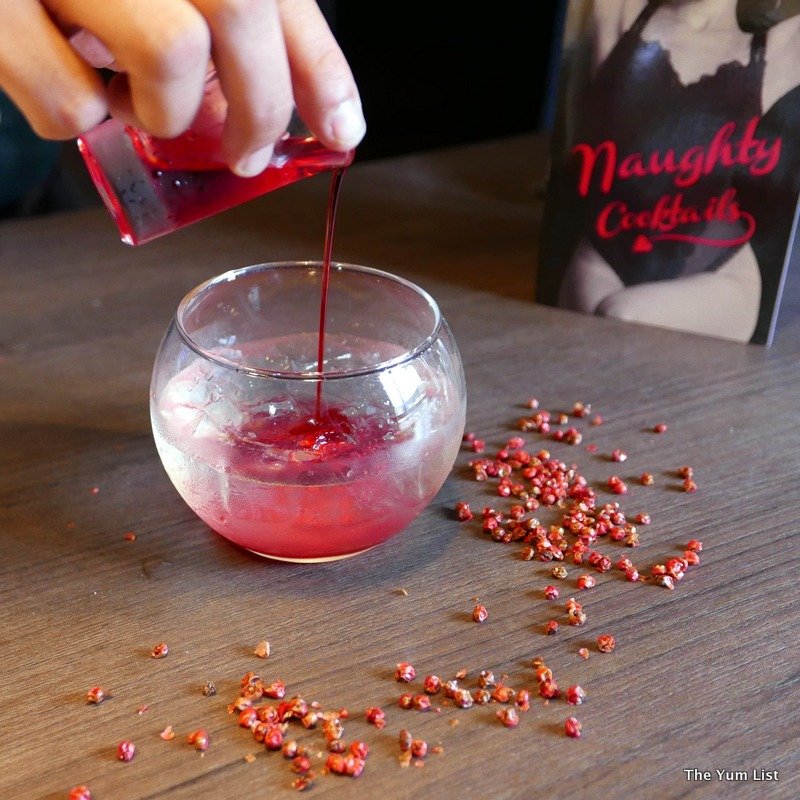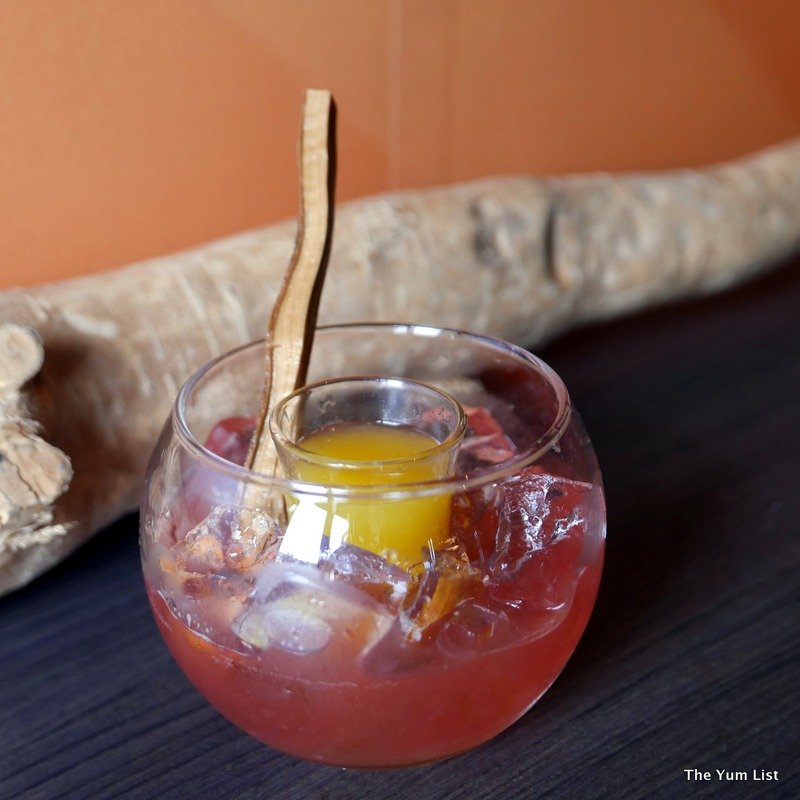 We finished our evening with a climax – two of them, actually (lucky us!). The first was a beautiful and naturally colorful mix of ingredients called Feeding the Kitty. This one, as you might imagine, is meant for women. This tart treat is made from a base of Thai Butterfly Pea Tea, which changes colors when it meets up with the acidity in the lime juice they add to it when it comes to your table. These two ingredients are mixed with Angostura Bitter and Absolut Vodka, and the resulting drink tastes as lovely as it looks.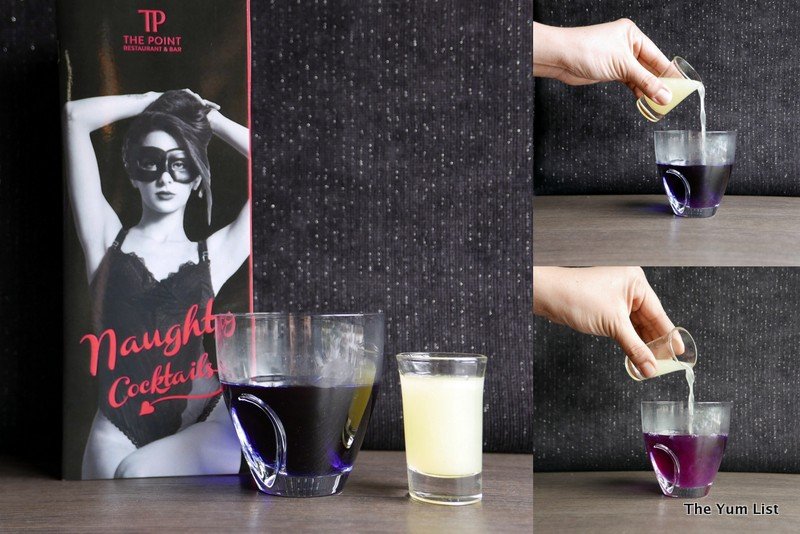 Our second "climax" was called Thunder Beads, and it was a simple but delicious mix of lychee and vodka with two "beads" of lychee in it – light and fruity but not overly sweet. And again, apparently this fruit is a libido booster. Who knew that lychees had another power beyond their juicy flavor?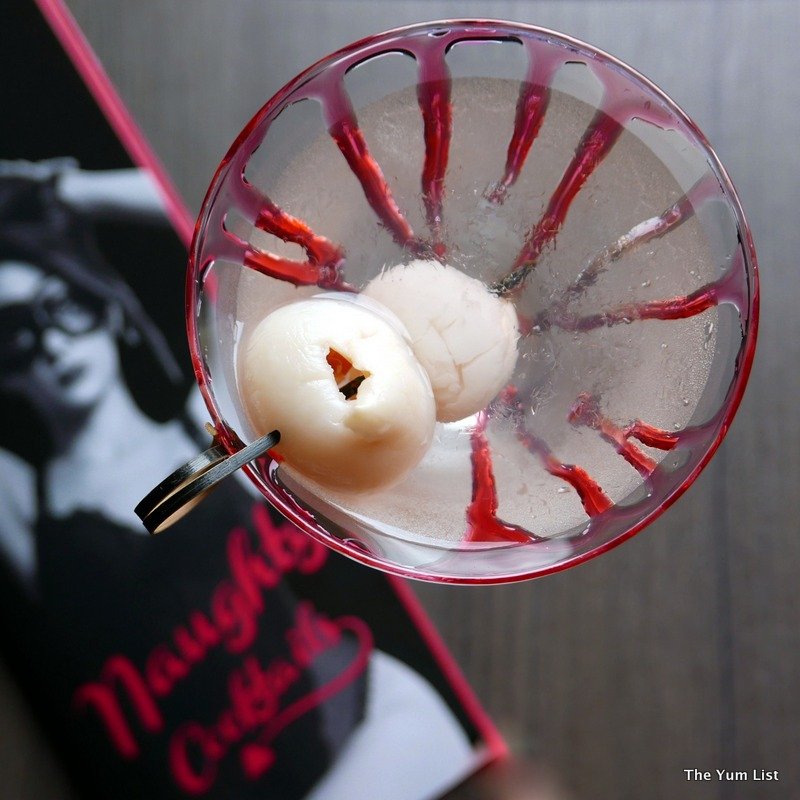 With all of this cocktail tasting, we needed a little nosh to keep the alcohol (and other potent ingredients) from going to our heads, so we tried a couple of items on the bar foods menu. We were not disappointed. The Cheese Sin (RM 58) was a platter of four cheeses: Manchego, gorgonzola, camembert, and English sharp cheddar, accompanied by pine nuts, pistachios, and grapes, and drizzled with honey and balsamic vinegar. It was the perfect accompaniment for our unique drinks. And then we tried one of The Point's recommended snacks: Little Crabbies (RM 25). These crispy fried soft-shell crabs were goodness on a bun with a light kick from the added Sriracha mayonnaise. I could have eaten a couple of plates of these.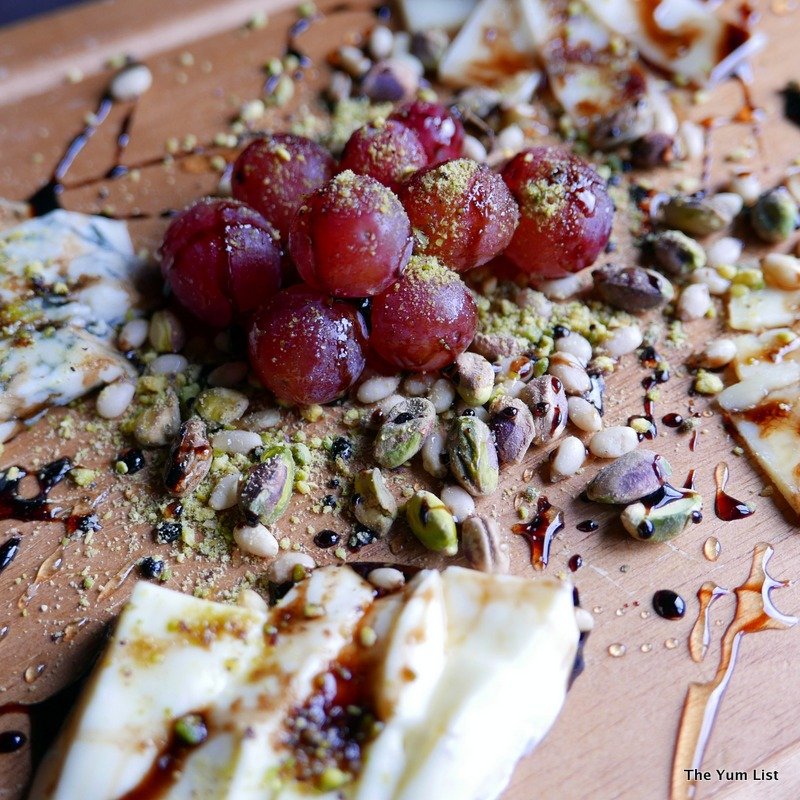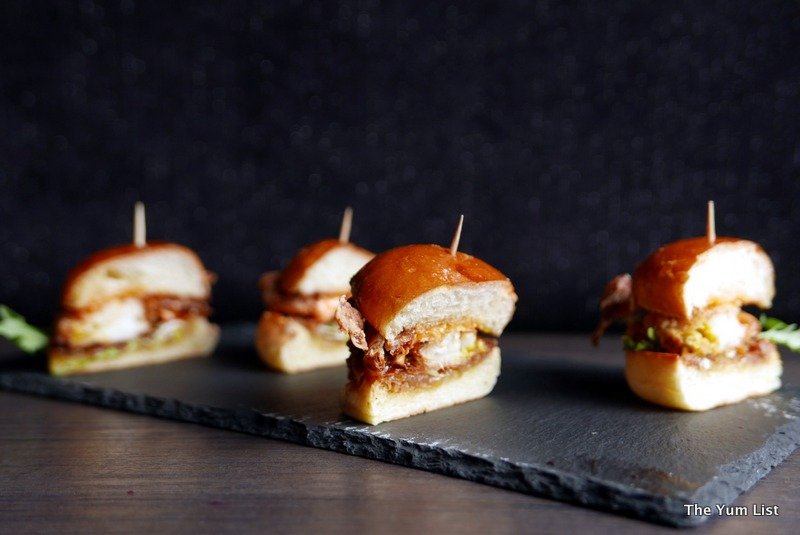 Reasons to visit: In the end, we had a lovely evening of it and left very… uh… satisfied. In all honesty, though, I couldn't really tell you whether the cocktails had the aphrodisiac powers that they claimed to have, since there is no discounting the placebo effect. But I will say that they were all delicious and fun and very unique – and that in itself is a good reason to try them out.
The Point Restaurant and Bar
First and Second Floor
122 Jalan Kasah,
Damansara Heights, 50490 Kuala Lumpur, Malaysia
[email protected]
www.thepointkl.com.my
www.facebook.com/thepointKL
+6 03 2011 8008