Words: Craig J Selby       Photos: Monica Tindall
One can only expect the best from one of the premier hotel operators around, and recent newcomer to the KL scene, the St. Regis Kuala Lumpur, is certainly no exception. This elegantly appointed hotel is welcoming from the get go. Friendly door staff effortlessly push the giant glass doors to entice you into a well-appointed lobby area, leading into a spacious bar and lounge. Just one flight up to a mezzanine floor, and one is casually overlooking the lobby and lounge, as well as a tasteful, yet rather large, chandelier. With an almost speakeasy style bar to one end (its not exactly hidden, but you do need to know what you are looking for), and a restaurant at the other, this floor offers both promise, but also a sense of guaranteed satisfaction.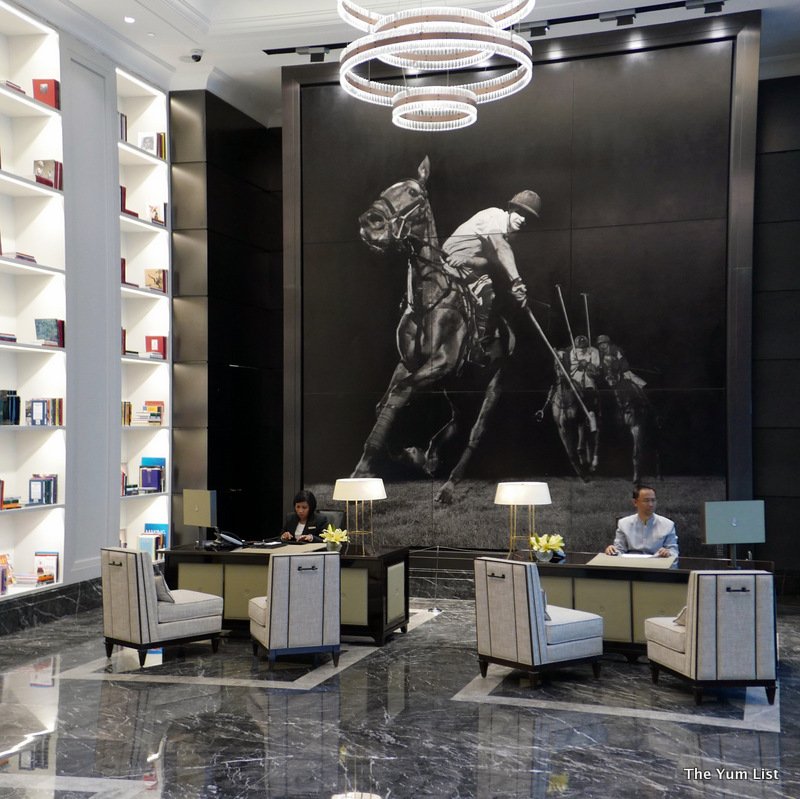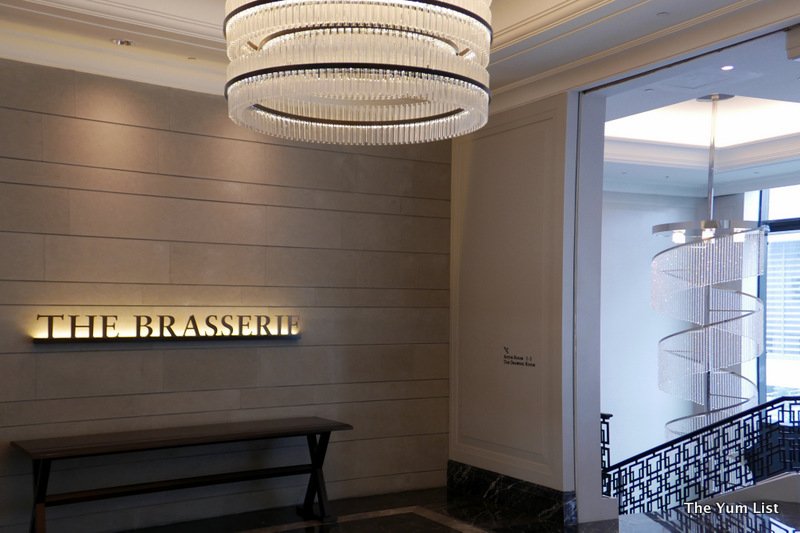 The St. Regis Kuala Lumpur has very recently commenced their signature Sunday Brunch Buffet at The Brasserie, with a theme reminiscent of a high-class French market. Be it a relaxing late brunch, or lunch, or a slow afternoon of eating, drinking and chatting, The St. Regis Kuala Lumpur and its buffet is guaranteed to impress. Certainly conducive of great food and conversation, our quiet corner gave us a great view of the world passing by, but also ample opportunity to chit chat and catch up in an easy-going environment.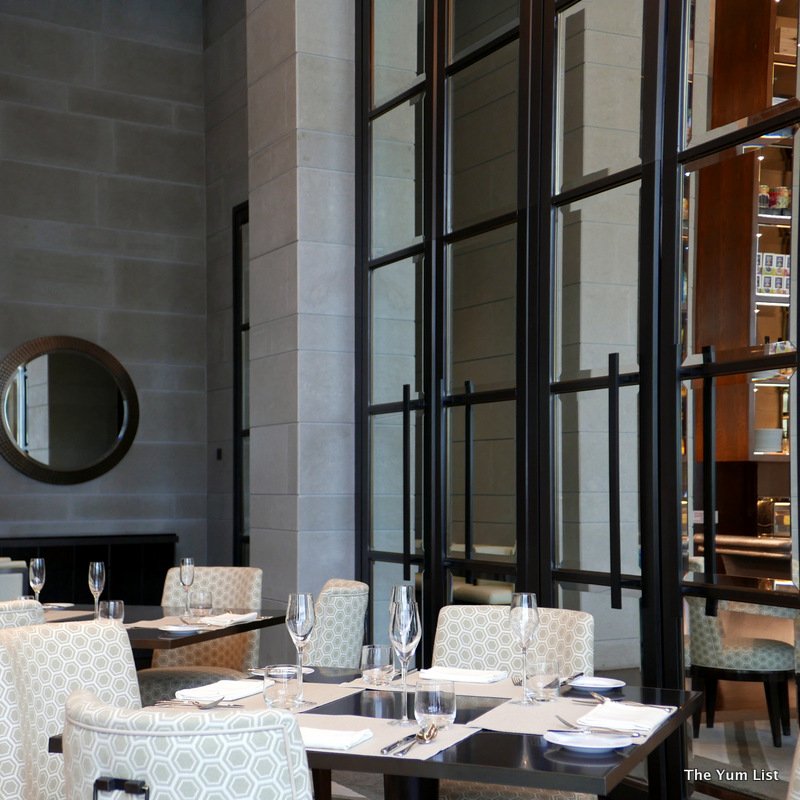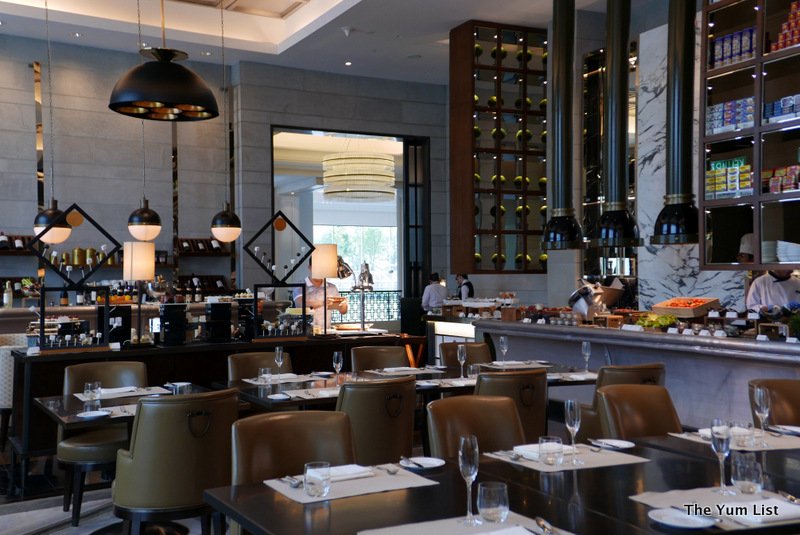 The Brasserie, St. Regis Kuala Lumpur
The restaurant is well-appointed: high ceilings, understated decorations (sophisticated, but not extravagant), and the designer leather swivel chairs and semi-circular couples seats, set the scene for a spectacular experience. Surprisingly, with the highway just meters away from the windows, one doesn't hear the noise at all (the benefits of double glazing) and tends to get lost in the opulence of the moment – always a good thing.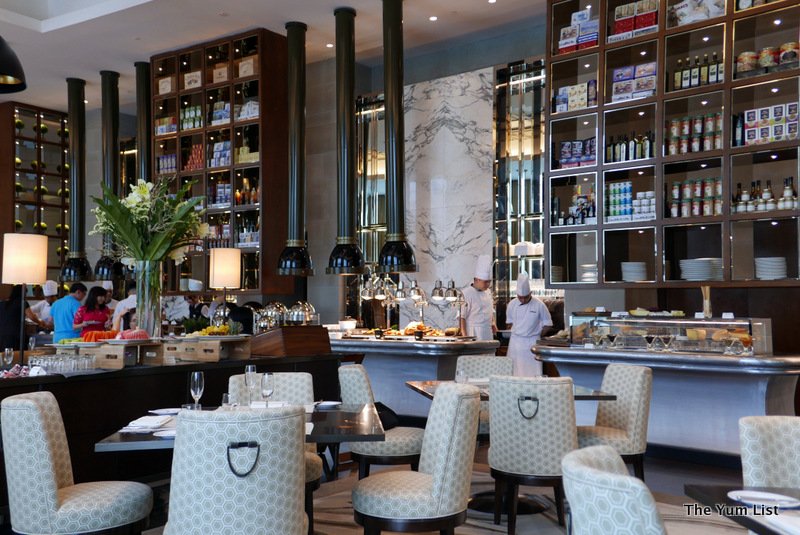 With the spread spanning much of the restaurant, guests get the choice of freshly squeezed (and in-house bottled) fruit juice, tea, coffee, Champagne, select cocktail classics, and red and white wine. A seafood section, salads, grill plate, hot dishes, cold cuts, cheese and fruit selection, and desserts entice even the fussiest diner. Add to that a mini-menu of "fresh to order" items from the kitchen, and you have a charming brunch experience.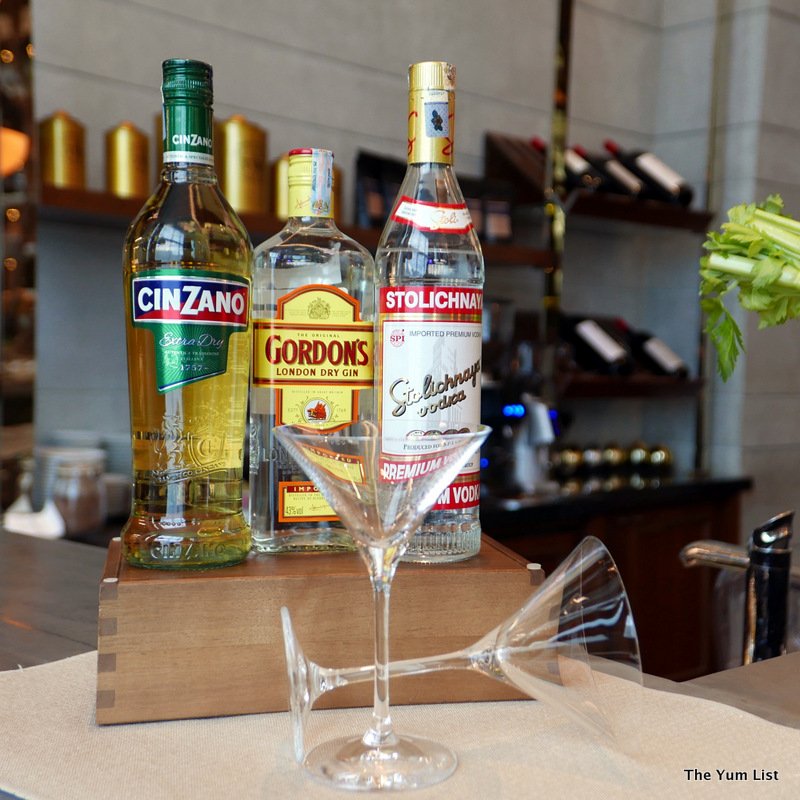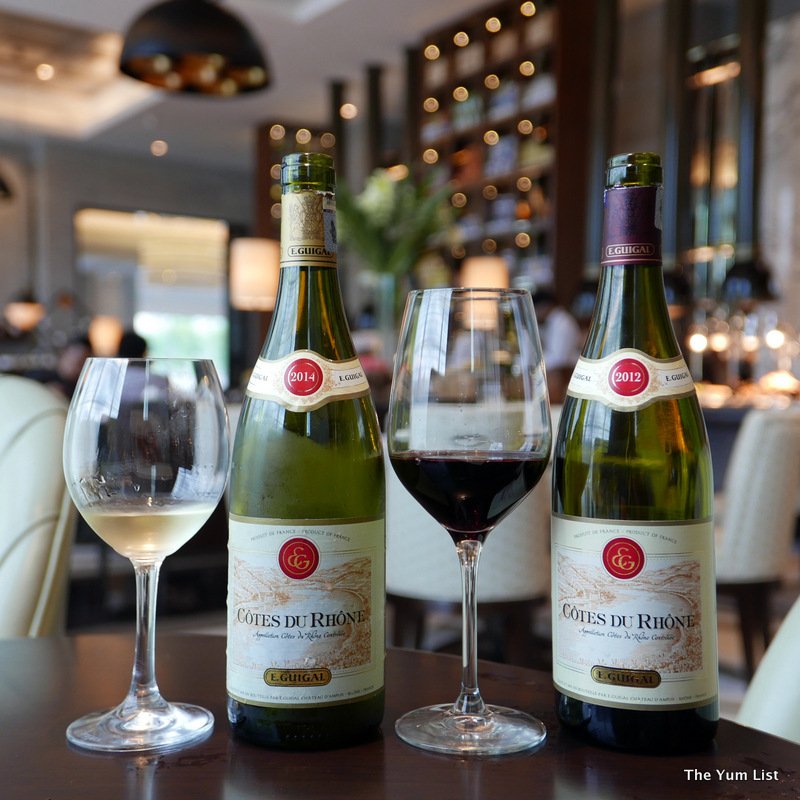 Thick slices of roast beef, accompanied by sauce Béarnaise were simply sublime. Served medium, the beef was tender and juicy, and the slices certainly generous. Accompanying roasted vegetables were nicely seasoned and tasted great. At the grill station was whole rotisserie chicken – delicious and tender, again with generous portions; as well as whole grilled fish. I didn't try the fish, but it looked mouth-wateringly good.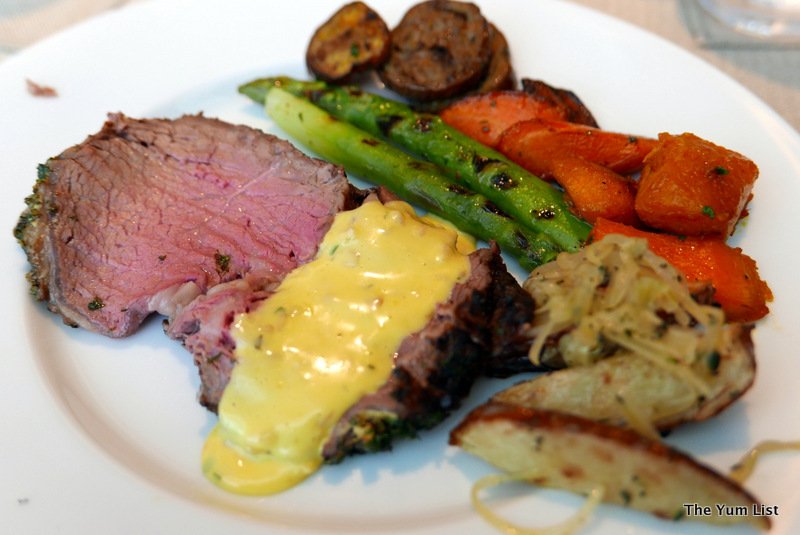 Cold-cuts were certainly a favourite. A delightful array of cold cuts including smoked duck breast, lamb, air-dried bresaola, and smoked salmon were certainly appetising. Beetroot-infused salmon was a favourite at our table – and certainly unexpected. The beetroot added a layer of complexity to the already superb salmon, with a slightly earthier flavour. Not a vegetable that we often see here, but a delightful infusion into a popular favourite.
Brunch Dishes
A discreet leather-bound menu on the table offered a quartet of items from the kitchen, made to order. The Sunday Brunch Side Menu has pan fried foie gras, linguini pasta, eggs florentine (smoked salmon and hollandaise), and arborio rice risotto (smoked duck ragout).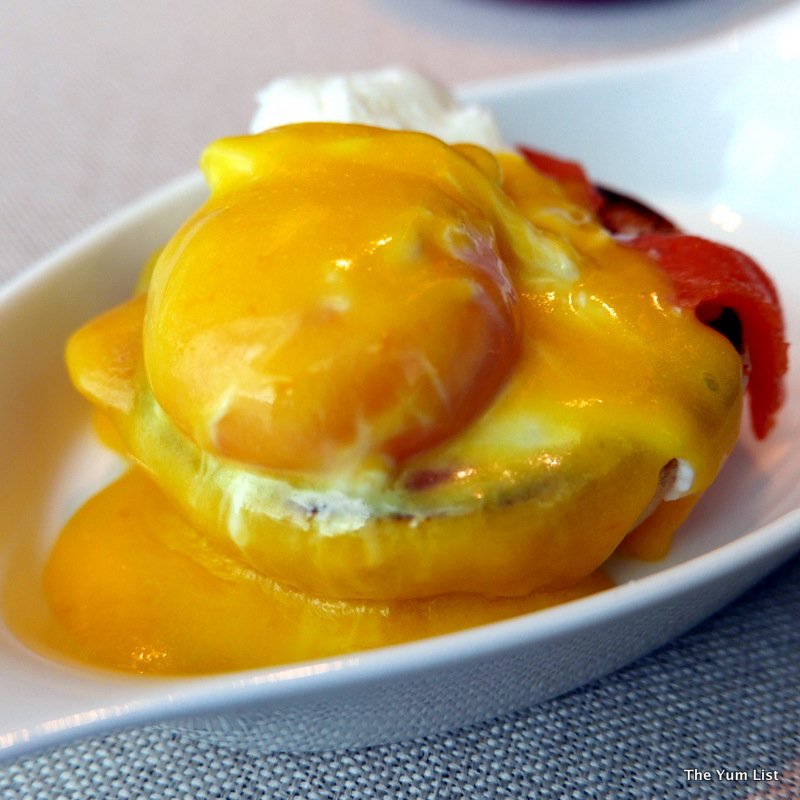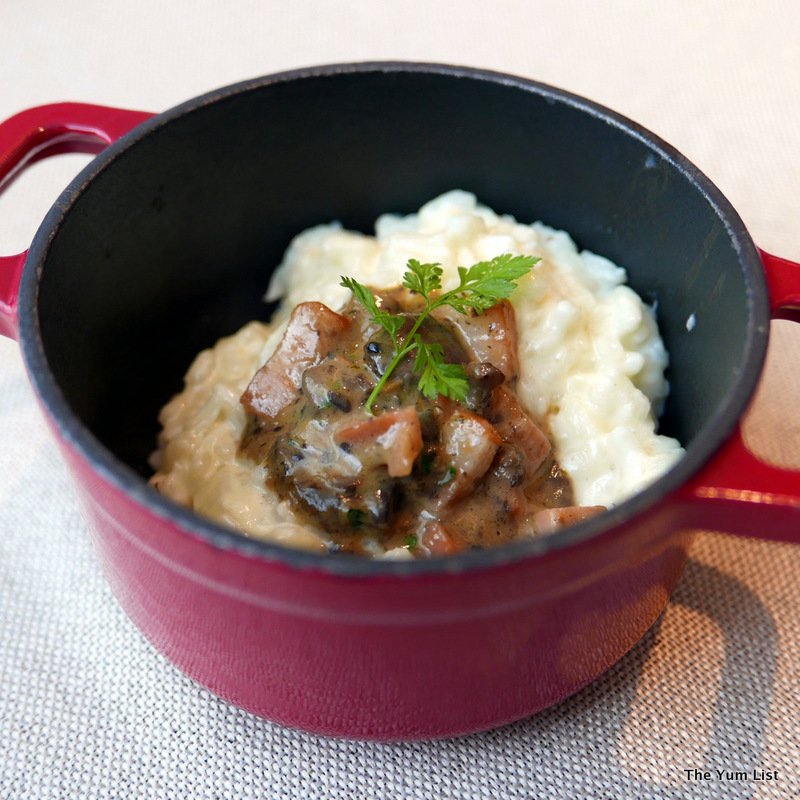 The eggs florentine was particularly good. A rich and creamy hollandaise sauce smothered the smoked salmon, and the egg oozed out nicely as the knife sliced into it. That combination just goes well together. The risotto was equally impressive, with tender pieces of duck in the ragout, and a creamy risotto. This went particularly well with the Verve Cliquot Champagne.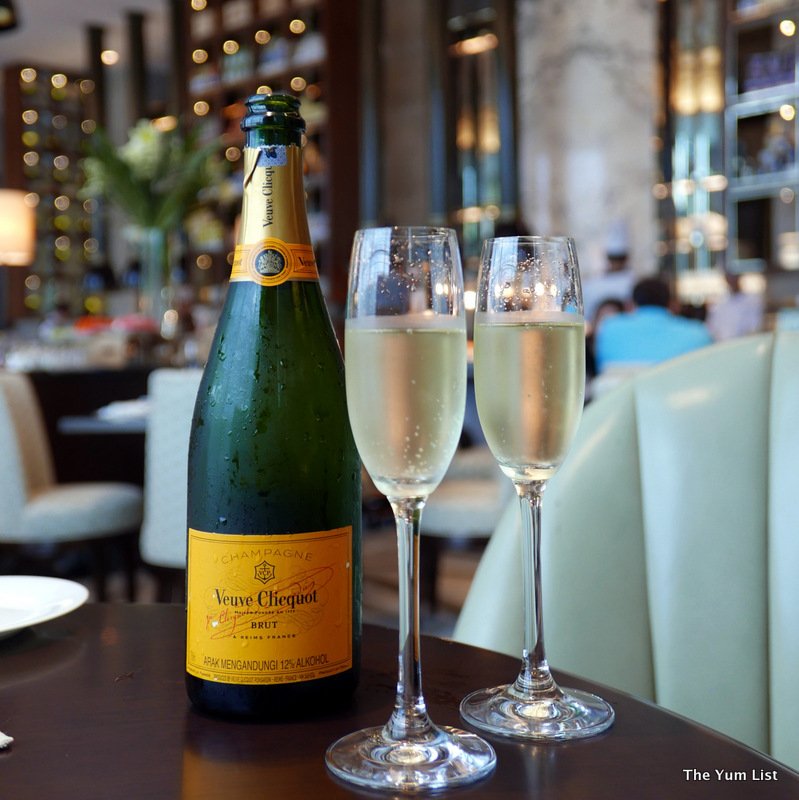 Champagne Brunch, St. Regis Kuala Lumpur
Oh, the Champers. Yes, they serve the good stuff. The extremely attentive staff kept topping up our flutes throughout lunch. It was lovely to start with a glass, and continue to sip throughout lunch. For those who are not so into bubbles, they also have French red and white wine available (inclusive in the price), as well as an assortment of freshly squeezed and in-house bottled juices. For those of us with a more robust stomach, their signature Assam Bloody Mary (spiced appropriately) adds an intriguing twist on the classic – especially delicious enjoyed alongside the beetroot infused salmon.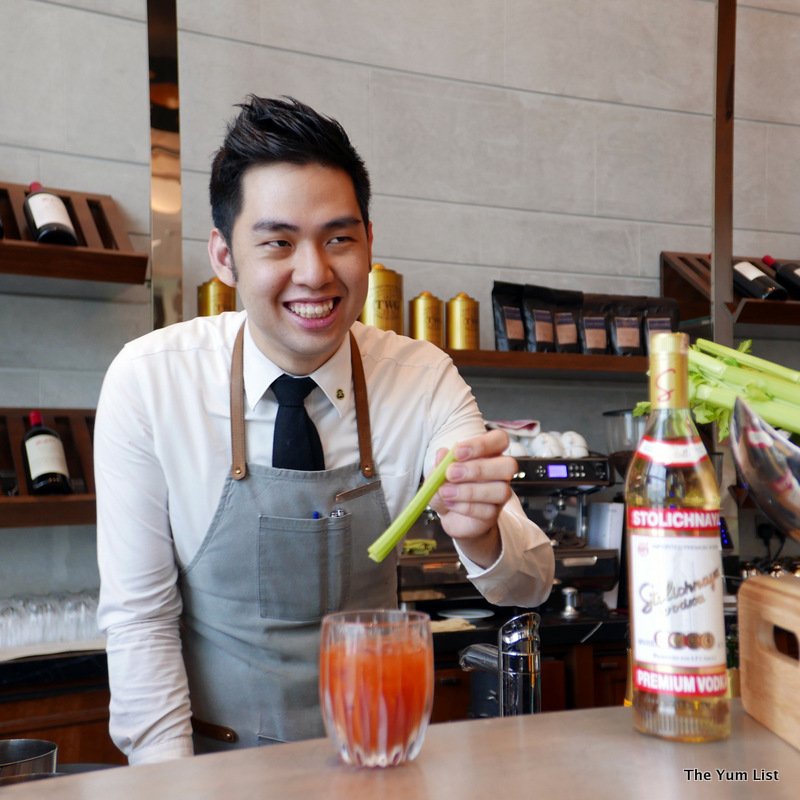 Seafood, The Brasserie, St. Regis Kuala Lumpur
My Bloody Mary however had a slightly different purpose. Monica pressured me to sample the seafood ("You can't be a Yum List writer unless you're willing to be at least a little adventurous."). So, I'm not a seafood lover – I have always hesitated when it comes to shellfish and other crustaceans from the sea, but have slowly been experimenting. I accepted Monica's challenge and selected a juicy, plump oyster in its shell. I downed the oyster. Yes, fresh, definitely. Quality, for sure. But, still not really my thing. The Bloody Mary helped out as I downed that directly after. However, cynical words aside, the seafood was super fresh and the quality was superb. If only I could enjoy it, I know I'd be in seventh heaven. Monica and Caning on the other hand, thought fresh oysters and Bloody Marys were just the most magnificent combo for Sunday musings.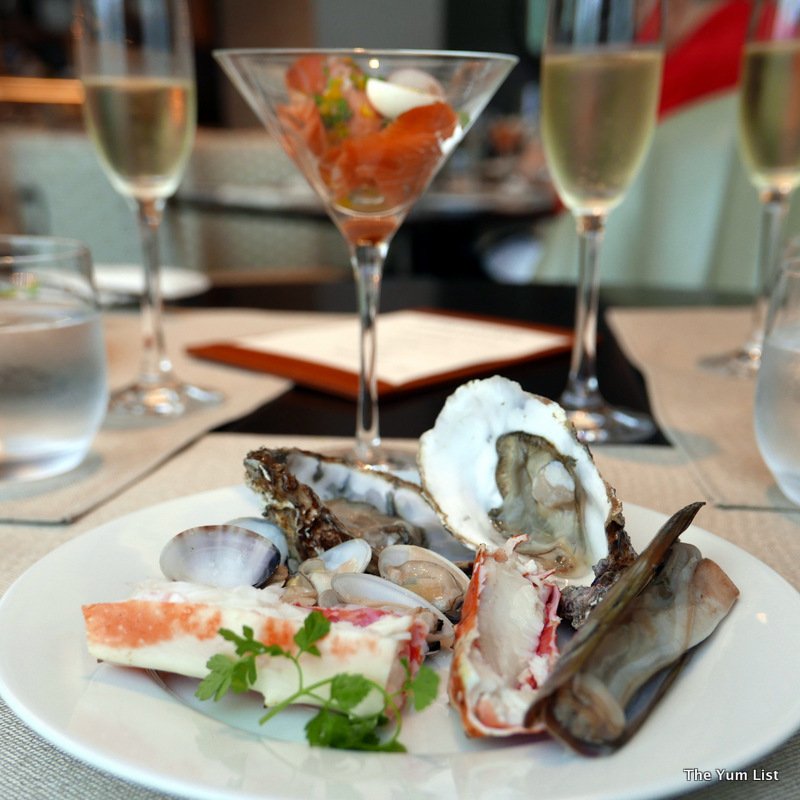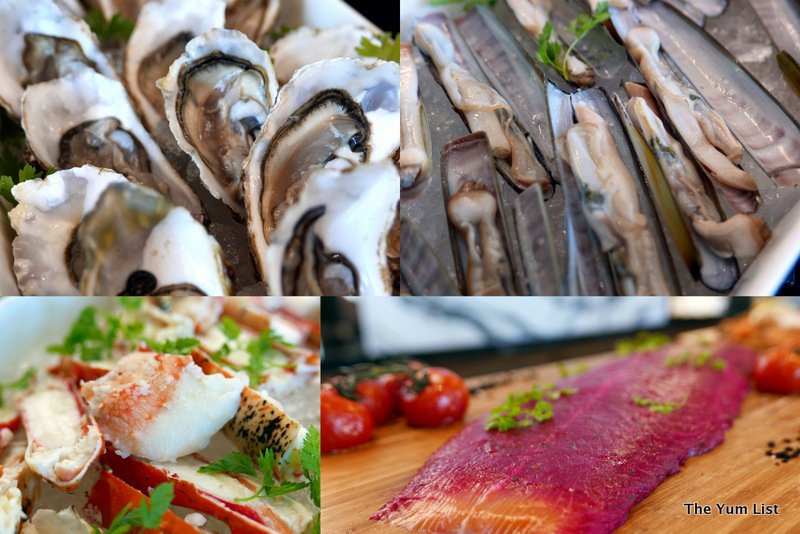 Cheese
The Brasserie, St. Regis Kuala Lumpur's cheese selection impressed. Burrata, camembert / brie, mozzarella balls, Swiss cheese, hard cheese, and even blue cheese. Add to that grapes, dried apricot, a selection of freshly-baked dinner rolls. I loved the smoothness and creaminess of the burrata – I believe I had a few helpings. The fresh mozzarella was served separately – prepared by the staff and plated on its own. Rich and decadent. Just get a plate for yourself and see.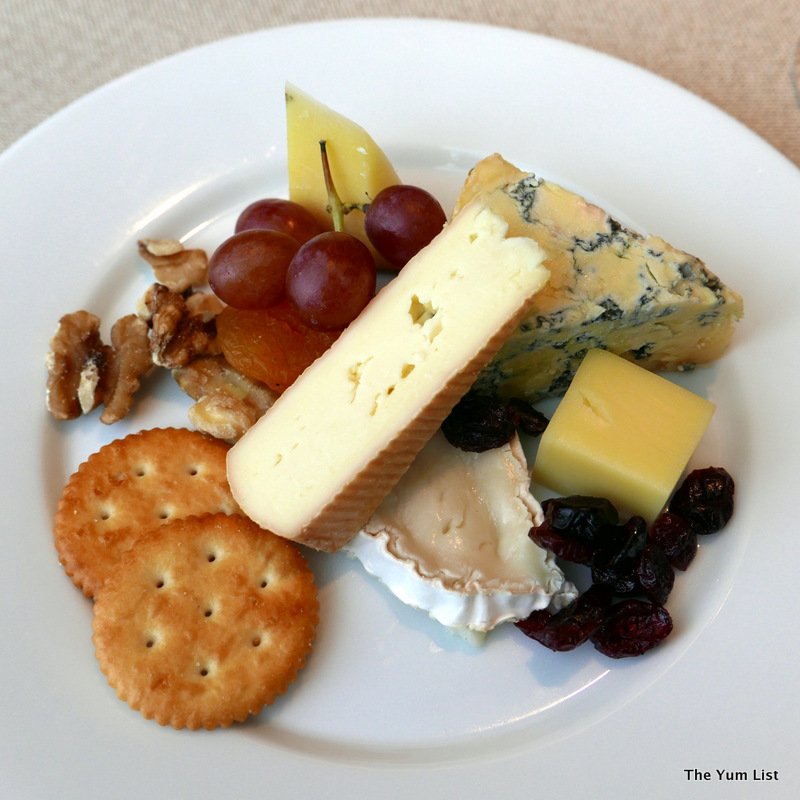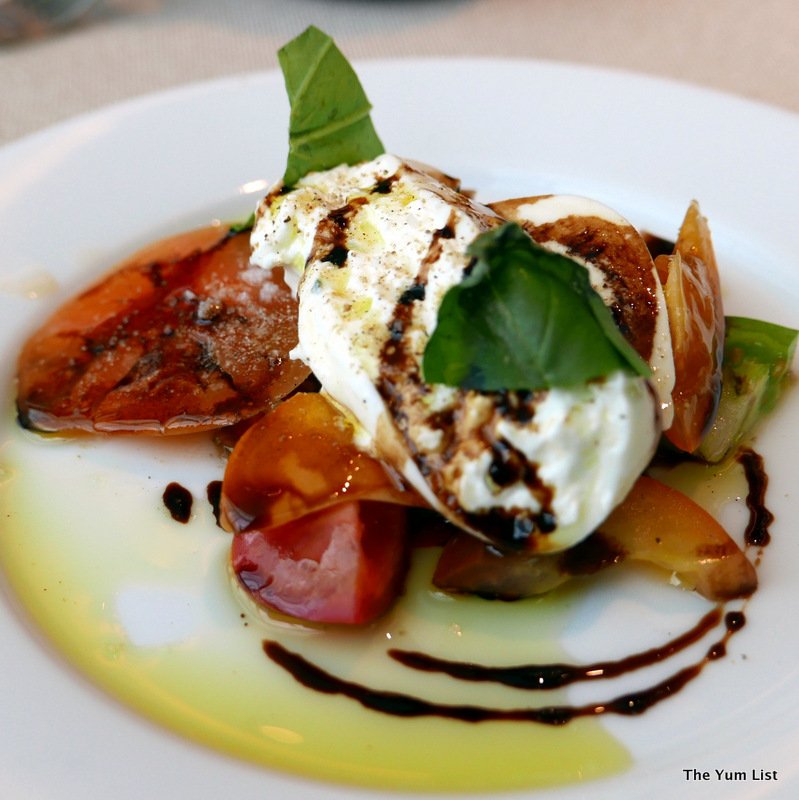 Desserts, The Brasserie, St. Regis Kuala Lumpur
An entire table for desserts and cakes awaited us as we finished off our main course. Decadent whole cakes invited temptation. Smaller finger portion desserts and chocolate lollipops were more what our appetite could handle at this time. Chewy macarons, mini lemon meringues, chocolate mousse, and chocolate balls were some of what was on offer. The lemon meringue was done beautifully, with soft yet tart lemon curd, and a moist meringue topping it. I love lemon meringue, and it was great that the lemon curd was not too sharp on the palate. The churros were a nice touch too.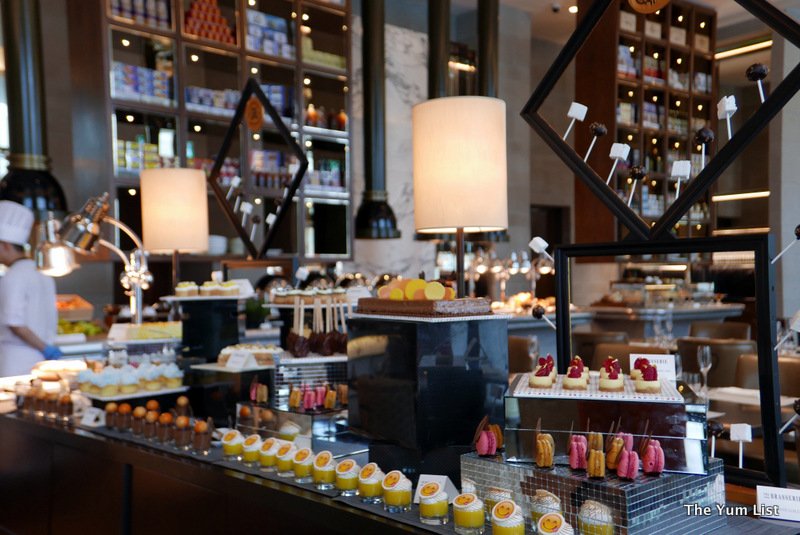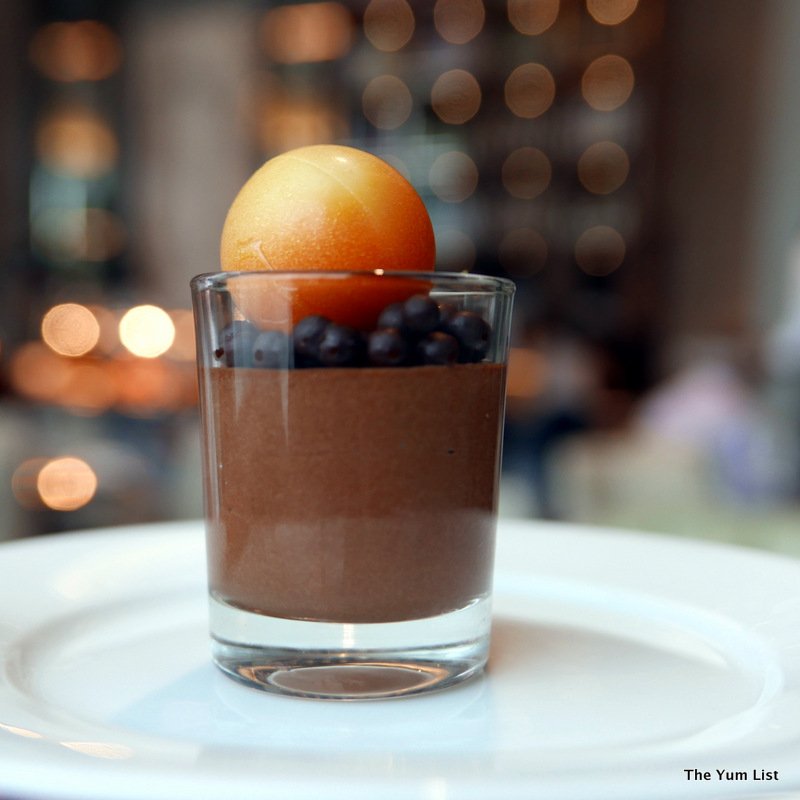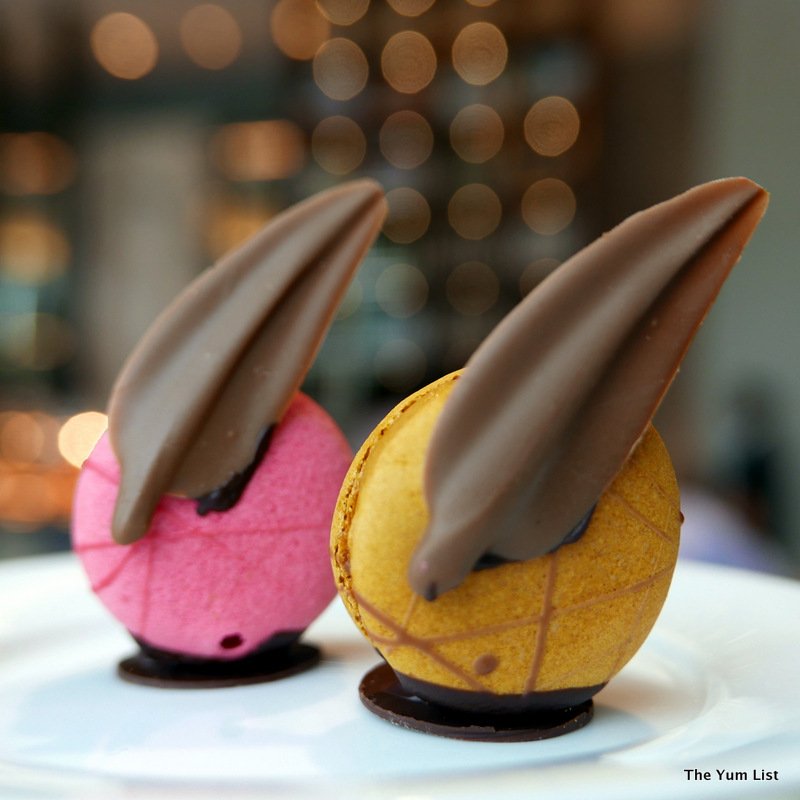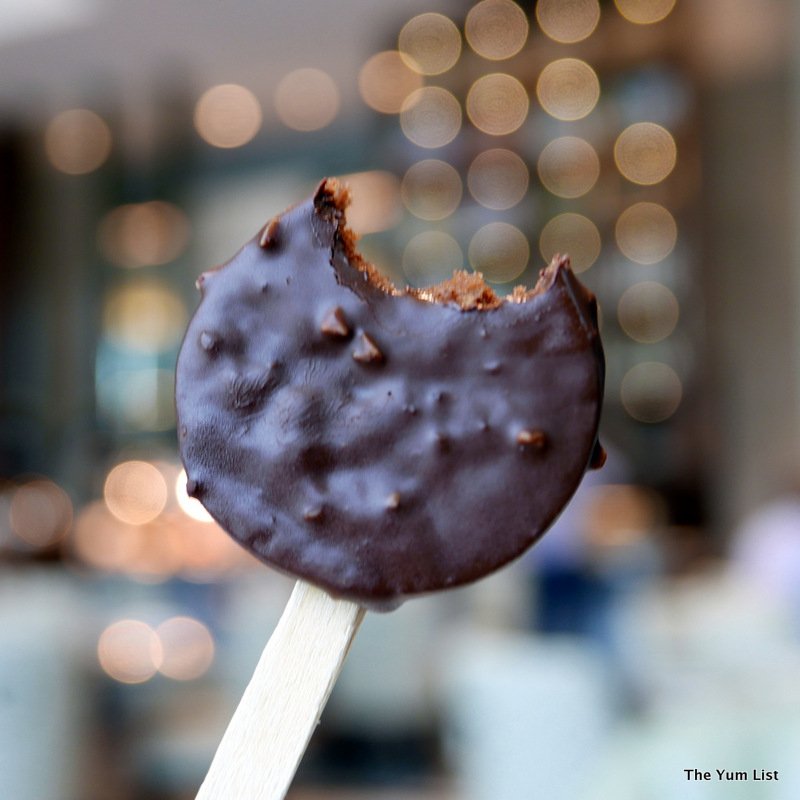 Overall, this was an impressive spread by The Brasserie, St. Regis Kuala Lumpur. It's great that levelled pricing allows you to partake in the buffet as you choose; with or without alcohol. I certainly look forward to treating myself again in the near future..
Reasons to visit: fantastic selection with a distinctive French theme, fresh quality ingredients, super-friendly staff, great atmosphere, and because you deserve to treat yourself!
The Brasserie
St. Regis Kuala Lumpur
No. 6 Jalan Stesen Sentral 2
Kuala Lumpur Sentral
Kuala Lumpur 20470
Malaysia
+603.2727.1111
[email protected]
www.stregiskualalumpur.com