Words: Sandrina Duniau    Photos: Monica Tindall
As a typical French person, I find myself arrogant when it comes to food, so I was delighted to test my taste buds with the newly revised menu at Supperclub KL. Both chef Romain and manager Benoit are French and arrived to KL about two months ago, to revamp the menu with some French cooking inspired dishes.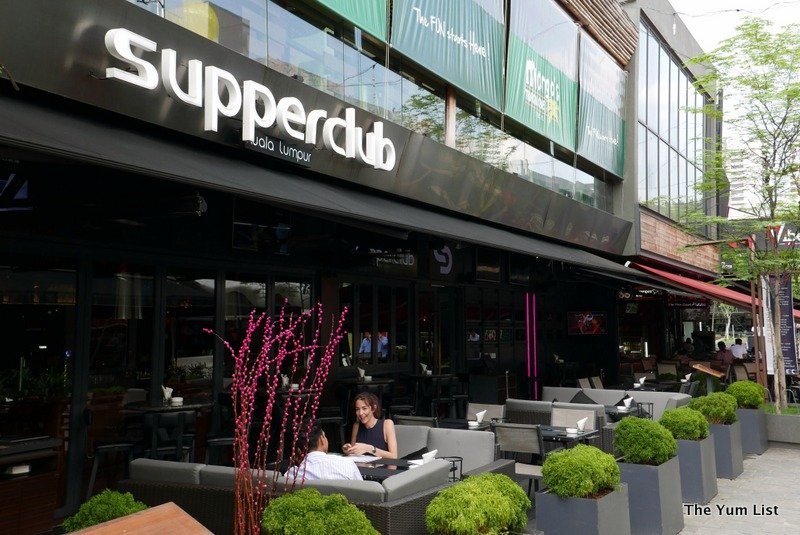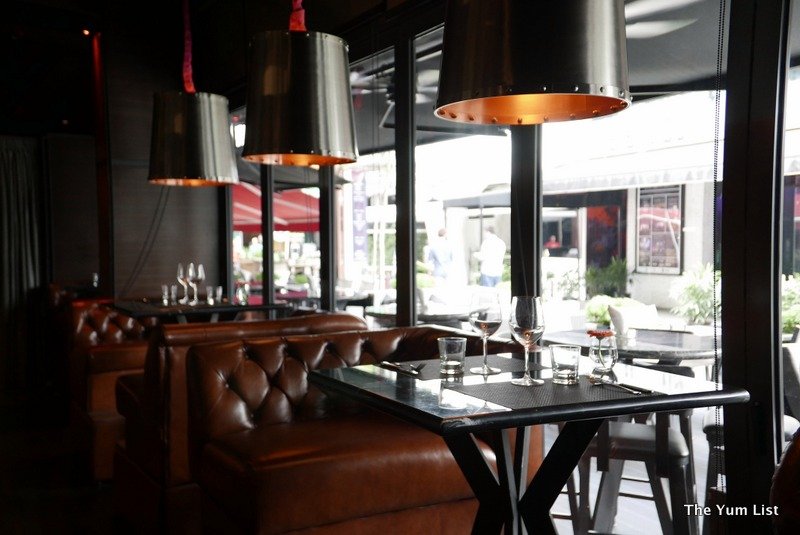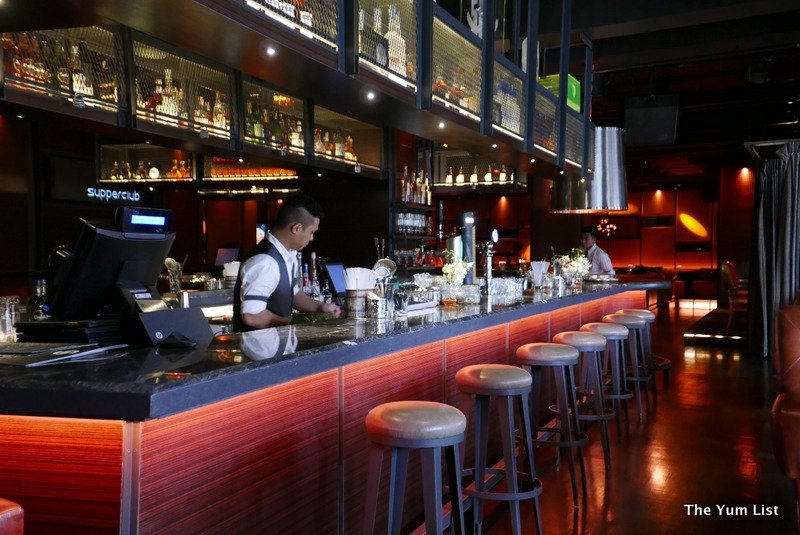 Upon arrival, you can choose the atmosphere that suits you best; sit outside on one of the comfortable sofas if you would like to be reminded of a day in summer, or inside at the wood-paneled bar which is the centerpiece and base of operations if you prefer a contemporary and stylish lounge.
We started the "Apéro" outside, on the veranda, soaking up the last rays of sunshine of the day. Caning had a Mojito (RM28), which was refreshing for the evening. Monica had the recommendation of our host Benoit, Clover Club (RM32), which is a gin raspberry lemon cocktail. We loved the fresh raspberries that sit atop the glass and the sweet but punchy flavors that come with it. Flying Without Wings (RM40) or in other words, rum, vodka, absinth, lemon and star anise, which is set on fire for your eyes pleasure, is also one of the recommended cocktails. Don't be too concerned by the number of spirits described here as the licorice notes become the star of the drink, and wouldn't you like your mind to go for a little soar anyway?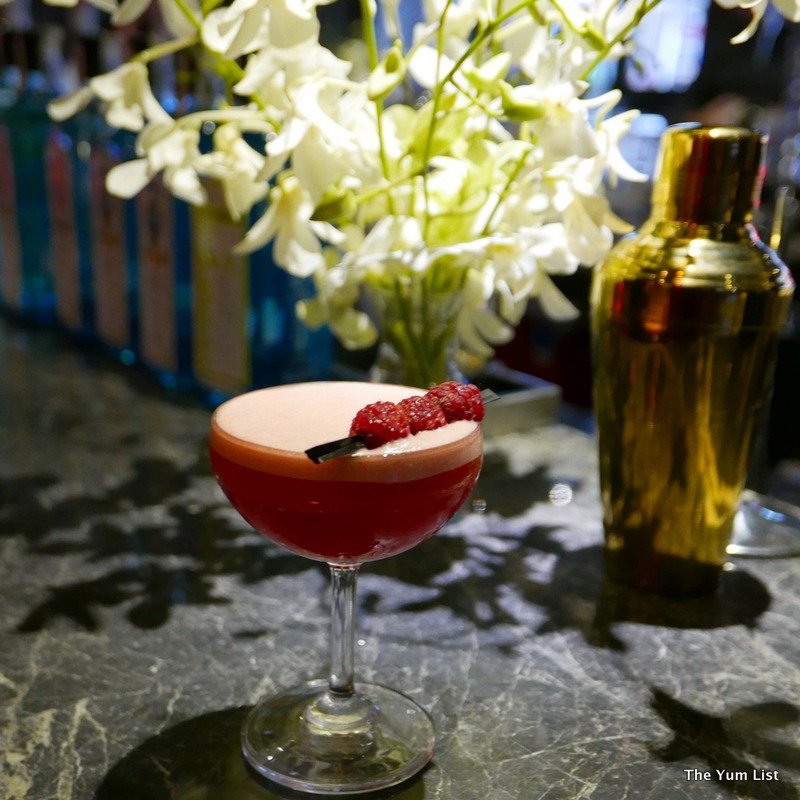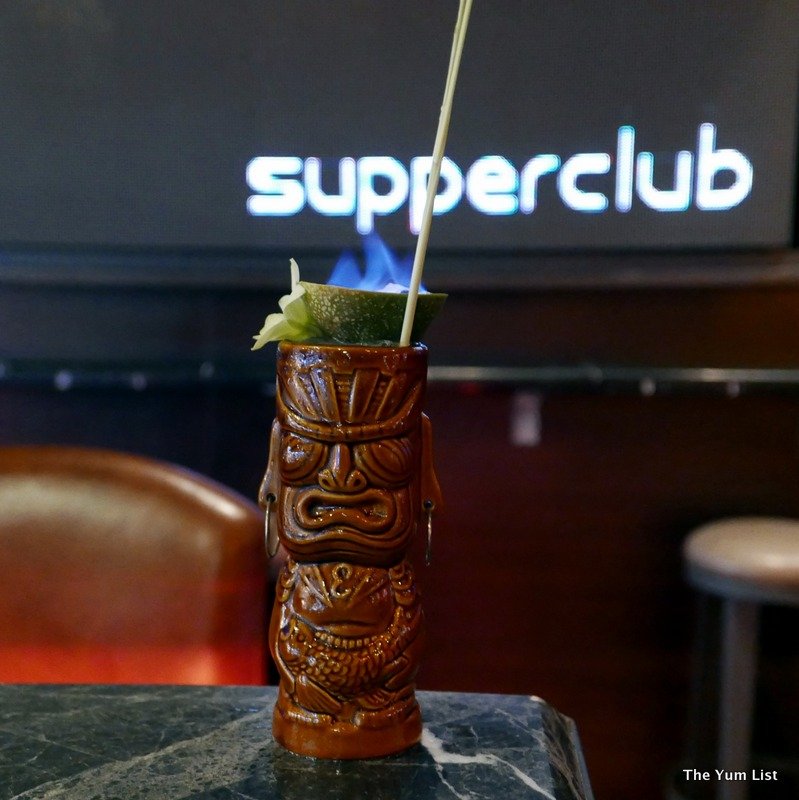 After our drinks, we attacked a few starters. First the Poached Gallagher Oyster topped with Oscietre Caviar, coconut milk foam, diced cucumber and fresh mint (RM55). I don't eat oysters, probably because in my country, we eat them raw and the texture and taste do not appeal to me. However, I always try new food and oh boy I didn't regret it! The oyster was delicate to the taste and retained the flavors of the ocean. The combination of coconut milk and oyster made for the perfect fusion of French and Asian cuisine.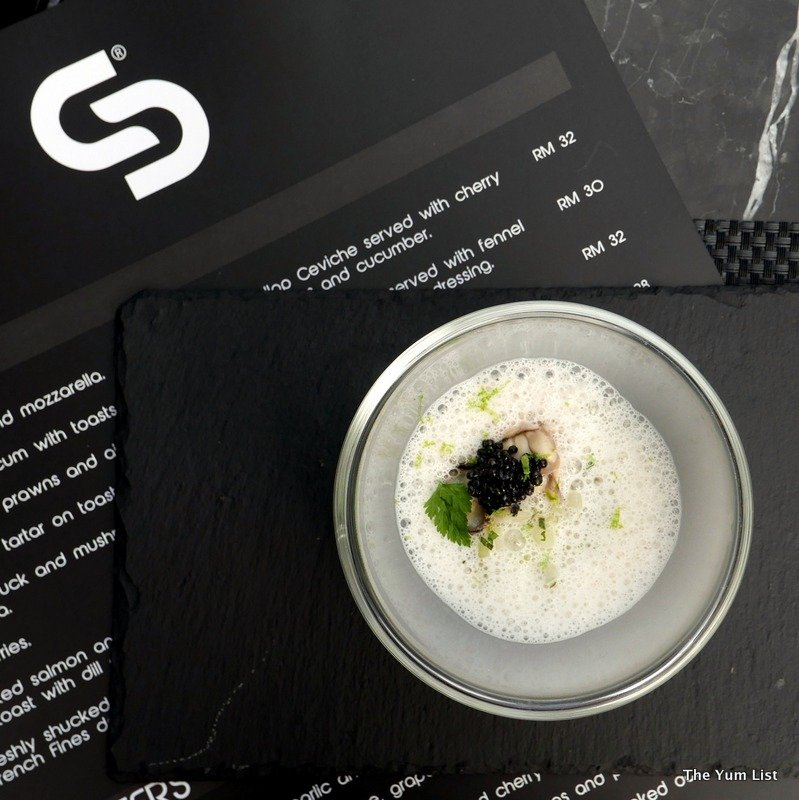 For those of you who, like me, are hesitant with oysters but like seafood, I highly recommend the Hokkaido Scallops, Celeriac Puree and Glazed Chestnut (RM65). The scallops are on the large size, seared to perfection and the lovely lobster bisque compliments the flavor well.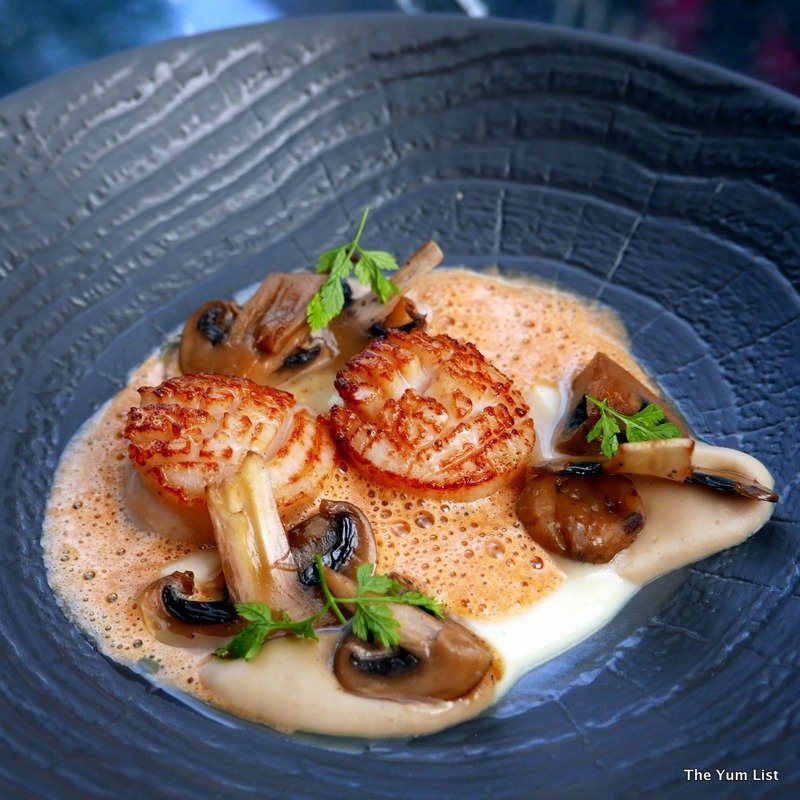 However, if you are more of a meat-lover, Supperclub KL won't disappoint. Now before I continue, I must confess, I am a pescatarian (kind of…). I never (ever) liked the taste of meat, but remember, I try everything! Yet there it was, this beautiful piece of Pan Seared Foie Gras and Green Apple Three Ways with a balsamic reduction (RM 75). We were still outside on the veranda when it happened, I felt a few drops of rain and a light breeze, and I promptly tried my first piece of foie gras with green apple compote, green apple sorbet and roasted apple as recommended to me. It was an explosion of flavors. I couldn't believe it, I wanted more! The few drops of rain quickly transformed into a tropical storm and I was forced to join the rest of the crew inside, abandoning my plate to its fate… (hee, hee… it didn't get wasted, the fate was indeed Caning who would not let anything so delicious be squandered – even in a thunderstorm!).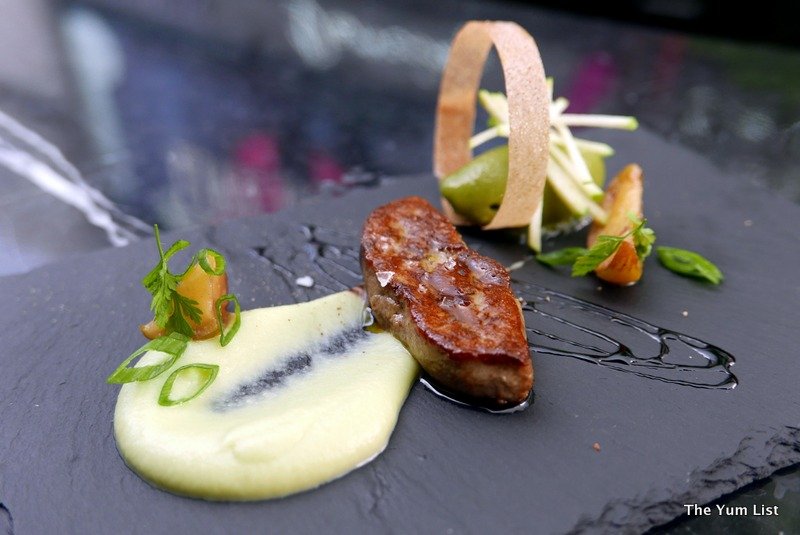 In the comfort of the lounge area amidst the ambience of jazzy tunes, we carried on with the Double Boiled Beef Consommé and Truffle Soup "Luttée" with Foie Gras and Puff Pastry (RM65), a new starter packed with flavors, recently added by Chef Benoit as a tribute to one of the world's most famous chefs, Paul Bocuse and father of this recipe.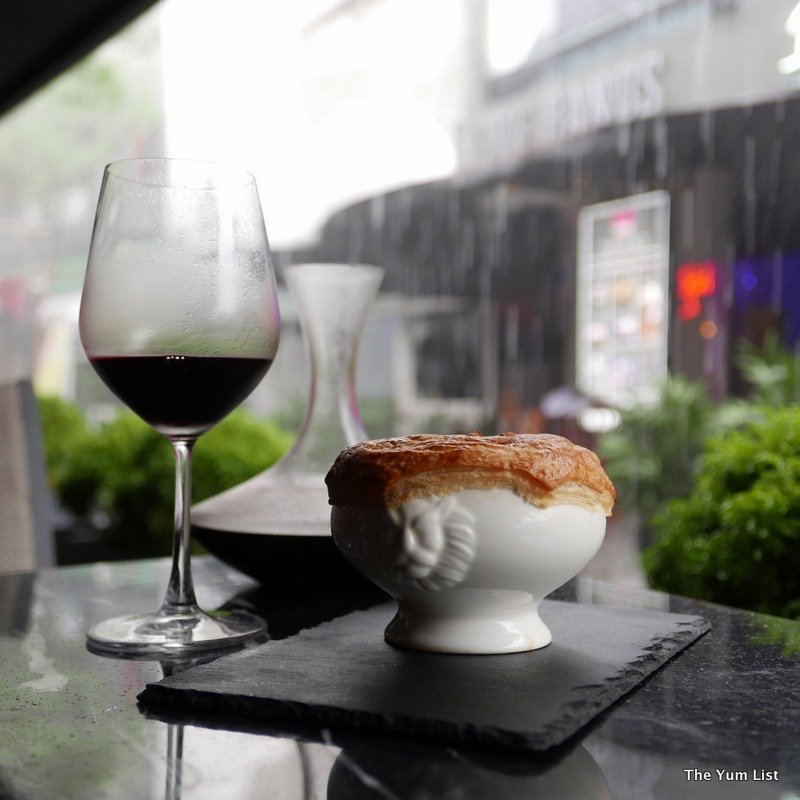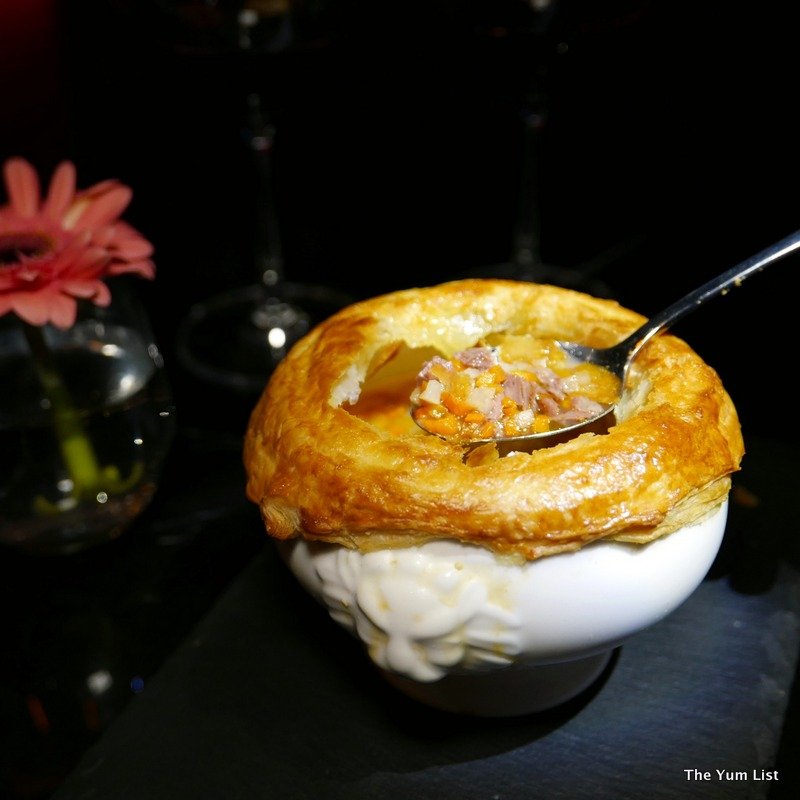 The next plate is for carnivores only. The Australian Rack of Lamb (RM90) served with Jerusalem artichokes puree and mixed veggies, strictly cooked medium rare to retain its delicate taste and juicy nature, is accompanied with a peppery sauce. As the taste of lamb is too strong for my liking, I had to leave it to Monica and her husband who clearly enjoyed it and made it disappear in a heartbeat. The lamb was paired with French wine, a Chateau Picard (RM398 bottle), but do ask the chef for suggestions as he is a real connoisseur.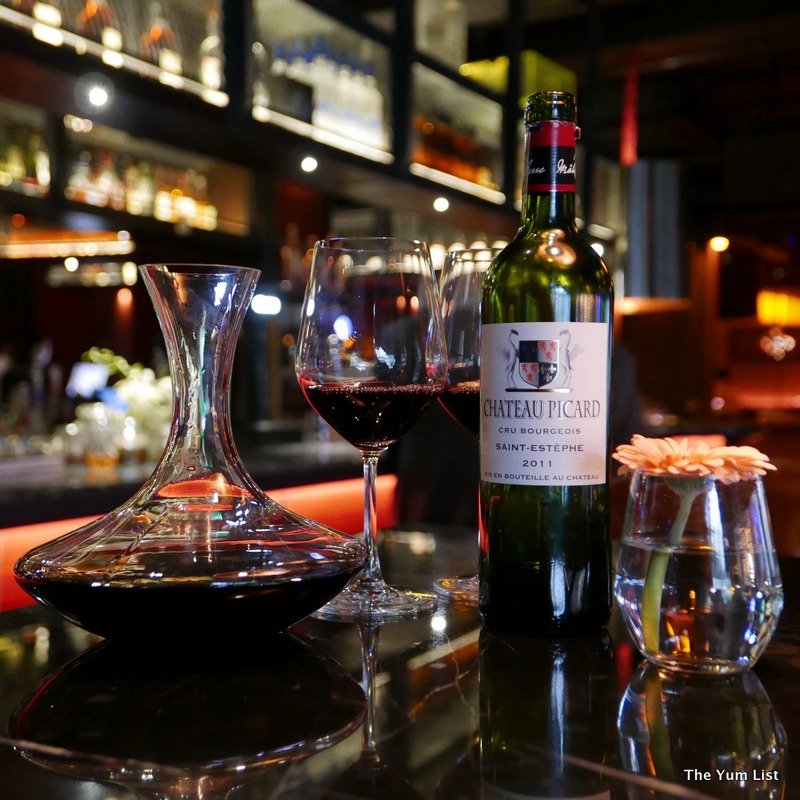 After the mains, we were presented with a Selection of Four Cheeses (RM65) served with condiments and French baguette. The French in me salivated and did not want to share any… The platter includes two different goat cheeses and two cow cheeses, each of them carefully selected for their strength of flavor. The order in which you should eat them will be indicated to you. If you're not as greedy as I am, I would recommend to share the platter as the pieces of cheese are very generous.
For a bit of sweetness, we tried the Strawberry Tartelette with home-made yogurt ice-cream (RM26) topped with golden leaf for a premium look. While Monica enjoyed the berries, I personally liked the Amaretto and Coffee Tiramisu (RM25) for a classic after-dinner combination.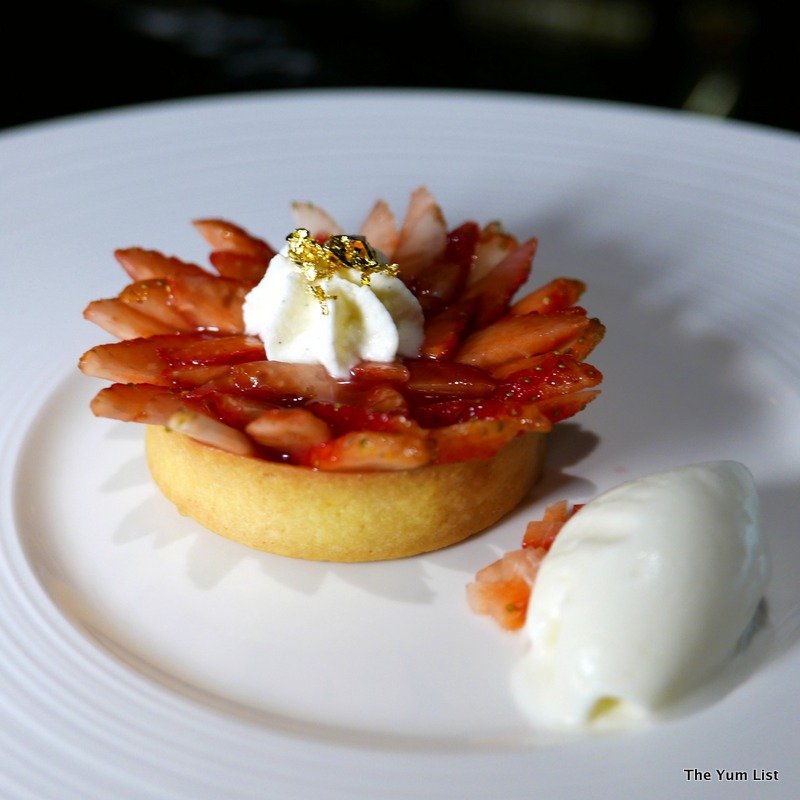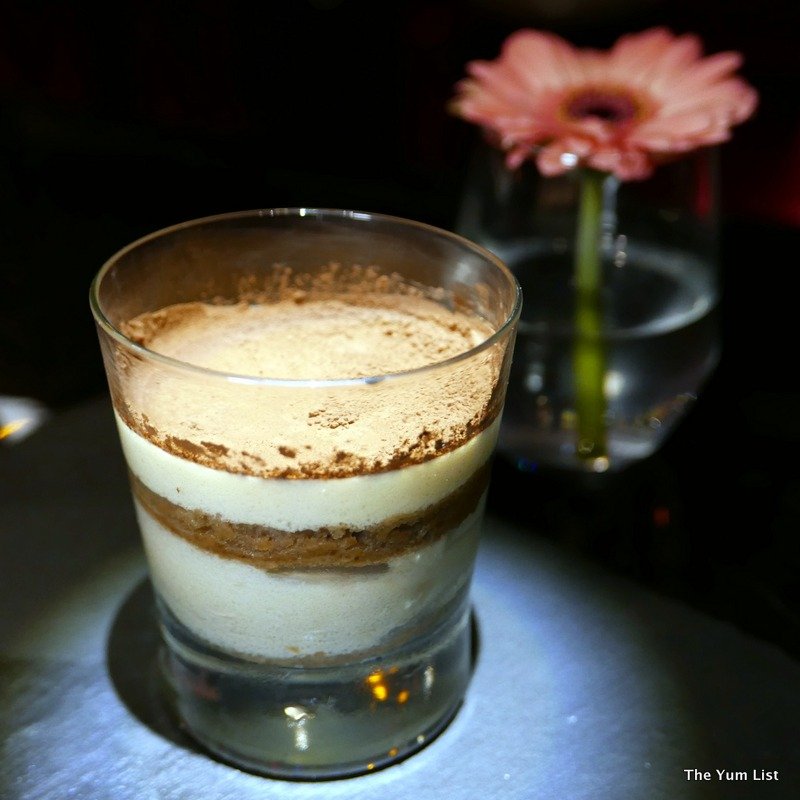 We finished off the evening with some digestives; an Earl Grey infused Martini (RM32), Espresso Martini (RM32) and a very French tumbler of Cognac (RM35).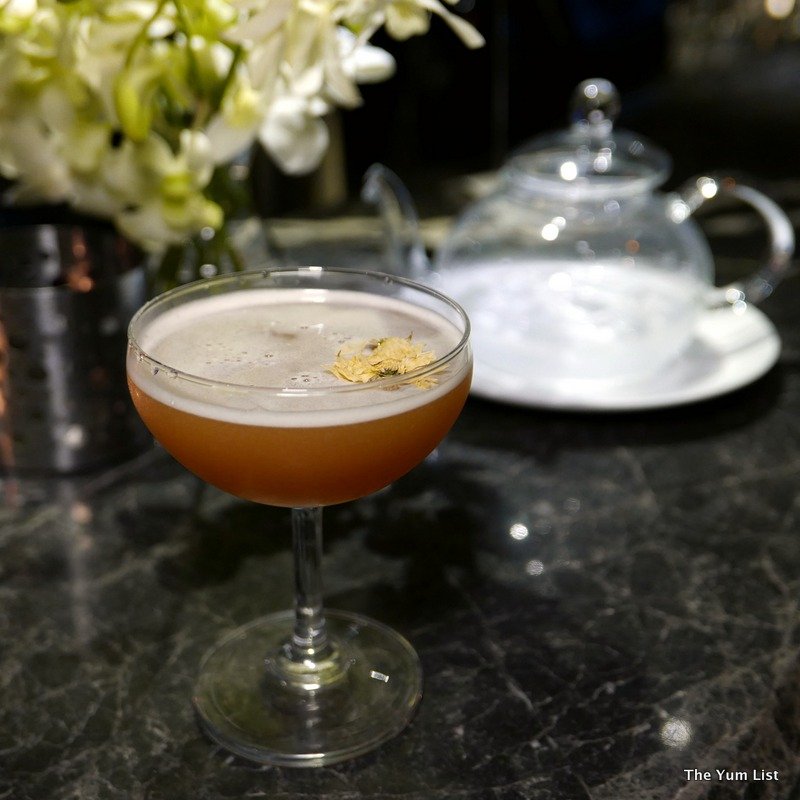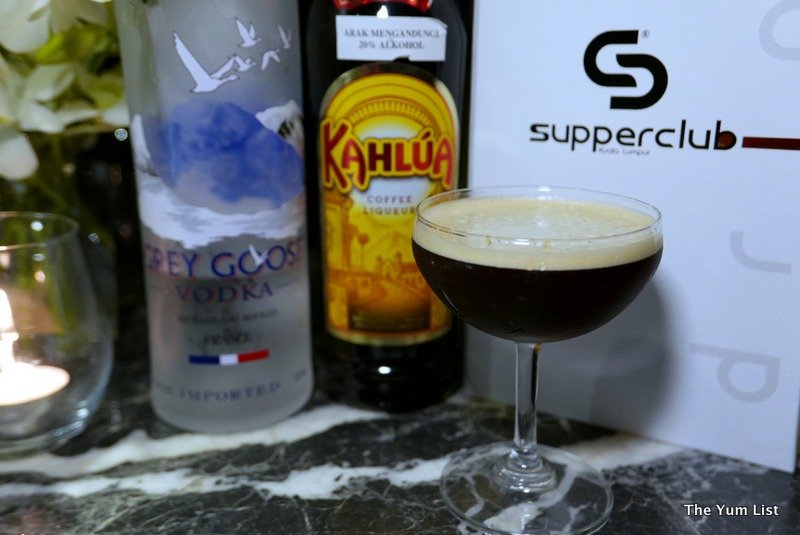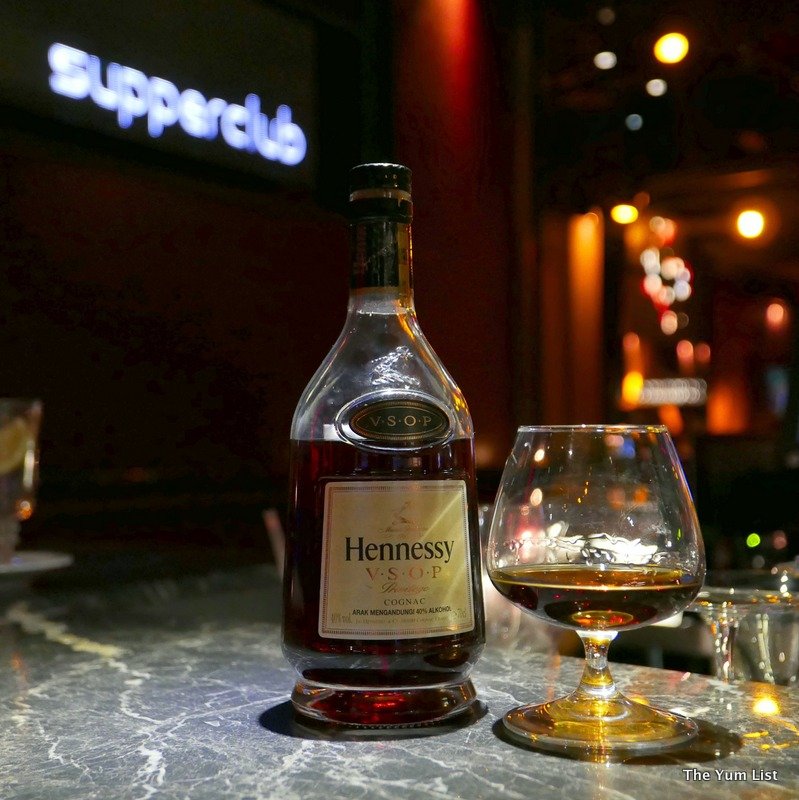 All in all, our evening at Supperclub KL was a very pleasant reminder of home.
Reasons to visit: Gallagher Oyster, Pan Seared Foie Gras, Double Boiled Beef Consommé and Australian Lamb Rack. For cocktails, the Earl Grey Martini and Clover Club are a must!
Supperclub KL
Lot 12-14, TREC, Electric Boulevard, Jalan Tun Razak
50400 Kuala Lumpur, Malaysia
+6 03 2110 0866
[email protected]
www.supperclubkl.com