Cricket Themed Cocktails & British Pub Food 
Words: Joanna McCall      Photos: Monica Tindall
Cricket lovers rejoice! Are you looking for a place where you can go to watch all your favourite sporting events? Do you dream of sunny days spent at The Oval watching The Ashes? If so, then The Sticky Wicket in Damansara Heights could be your new ideal hangout.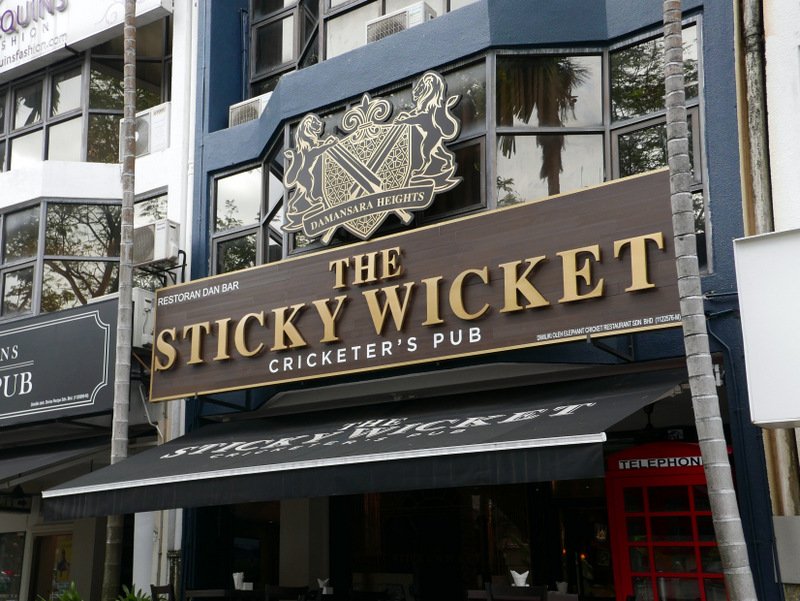 I'm not much a of a cricket fan myself, I used to work behind the bar of my local cricket club but there is no way I could tell you the difference between a reverse swing bowler and a seam bowler. Despite my lack of cricket knowledge, I was pretty blown away by the sheer amount of cricket memorabilia adorning the walls as we walked in to The Sticky Wicket. A shirt signed by Australian cricketer Adam Gilchrest and a cricket bat signed by Ian Botham were just a few items I noticed as we entered. The attention to detail and loyalty to their theme was very apparent from the start.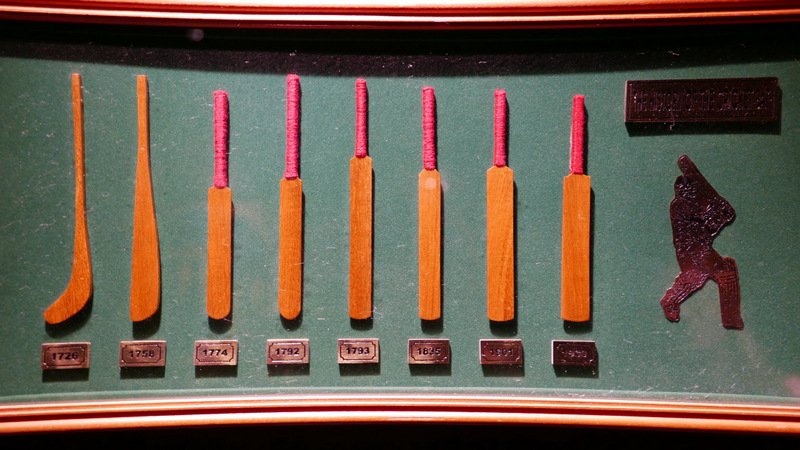 We were met by Janaka from the marketing team who kindly showed us around. Upstairs there was a selection of private dining areas and a VIP room with whiskey cabinets for regulars to store their favourite tipple. Downstairs was a more casual bar vibe with a dark interior, high tables and exposed brick walls.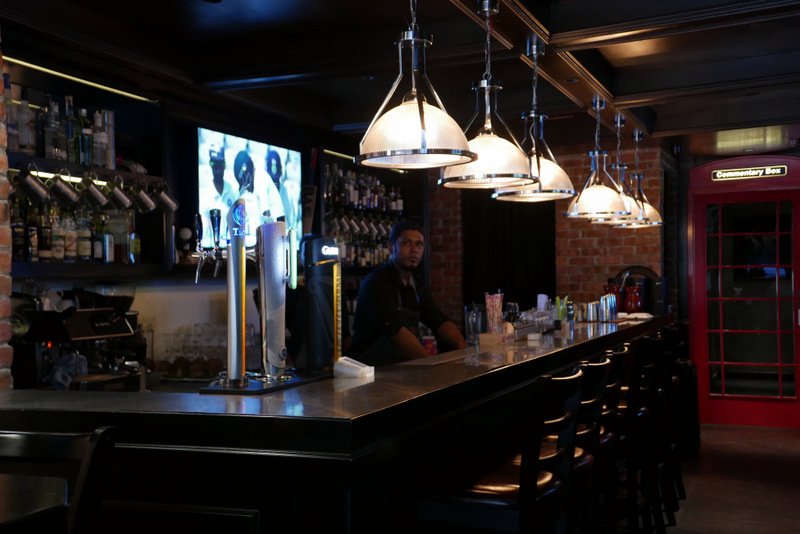 The cricket/English theme continued throughout the bar with traditional British red telephone boxes painted on the doors and live commentary streamed in toilet cubicles. Many of the staff at the Sticky Wicket are cricket fans and there was a fun atmosphere as the staff members enthused about their favourite players and teased each other over recent wins.
First up was a selection of cricket themed cocktails made for us by the enthusiastic and friendly resident bartender Des Yatigammana. The quirky cocktail list featured a variety of drinks named after famous cricket personalities from around the world. We began with a Dickie Bird (RM39), named after Harold Bird, the legendary English cricket umpire. This refreshing, zesty drink was made with Chase sloe gin and Campari coupled with fresh lemon and apple juice. The addition of Yorkshire Tea syrup gave the drink a decidedly British twist, in keeping with the theme.
Next up was The Bad Attitude (RM49) named after Chris Cairns, a Kiwi all-rounder who was given the nickname for continuously clashing with his coaches. This sparkling treat of drink had a real depth of flavour, combining Chandon brut bubbles with Luxardo Maraschino and a Sauvignon Blanc reduction.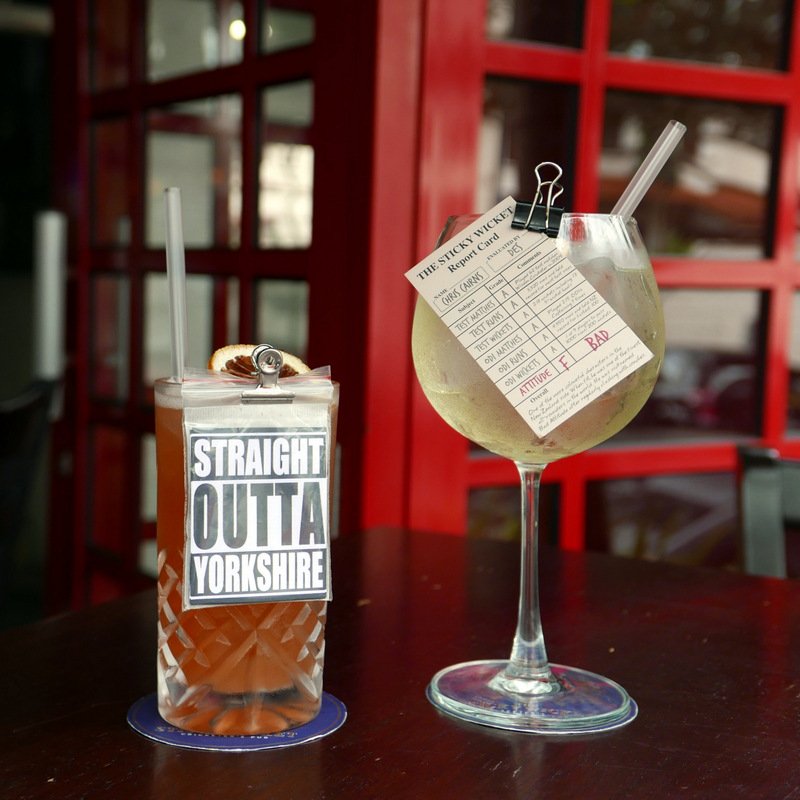 One of the best parts about the cocktails was the fun serving ideas that Des had invented for each of his creations. Our Dickie Bird came with a Yorkshire Tea sachet attached with the words 'Straight Outta Yorkshire' written across the side and The Bad Attitude came with a Chris Cairns report card. These little touches really added to the whole drinking experience.
The food menu was predominantly made up of classic British pub food such a scampi and chips and toad in the hole. For starters we sampled the Sachin's Garlic Prawns (RM38) and the More-ish chips (RM17). The chips came with a rich and creamy salted egg yolk dip with a hint of spice. For our mains we had The Great British Cod and Chips (RM42) and Gastropub Beef Rib Burger (RM39). This hearty food transported me back to a pub garden in Britain, sipping on a pint of ale and eating scampi and chips in the sun.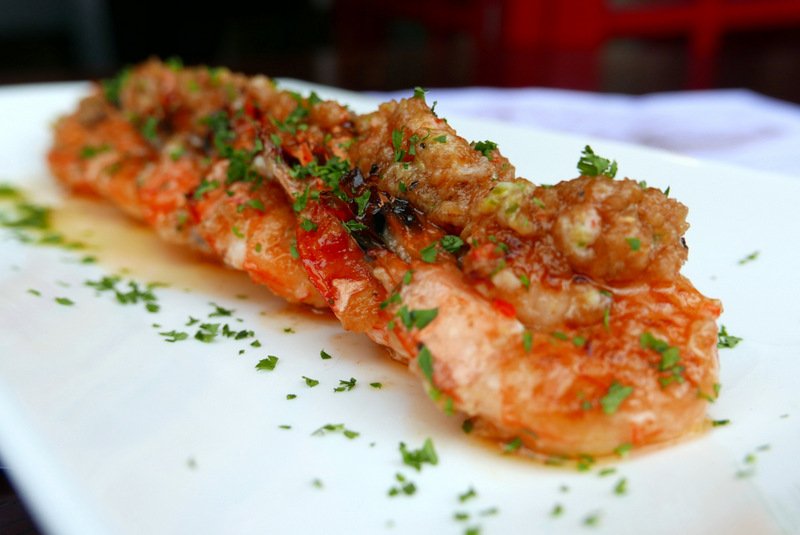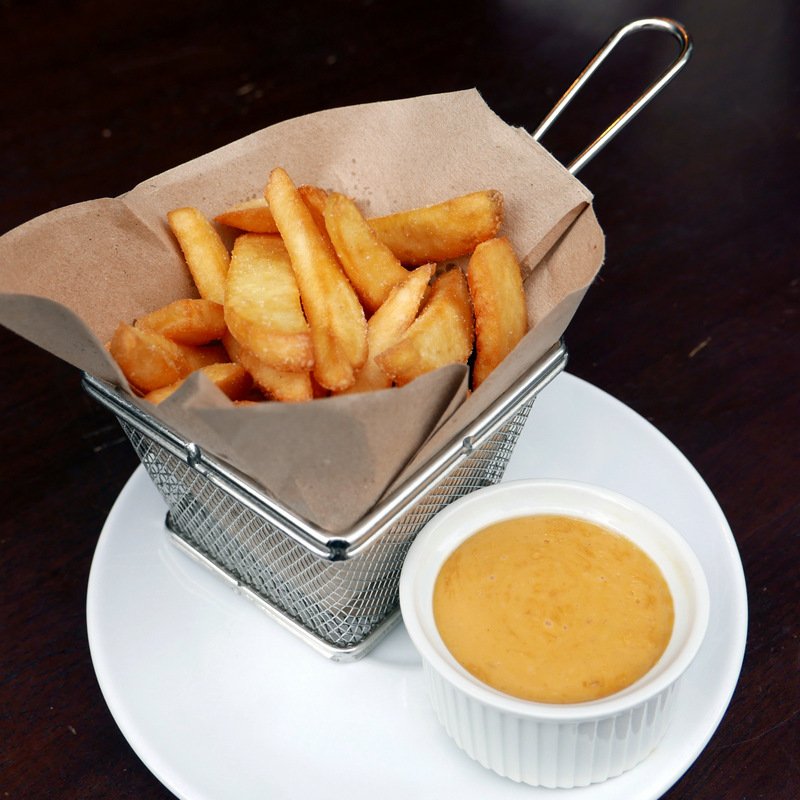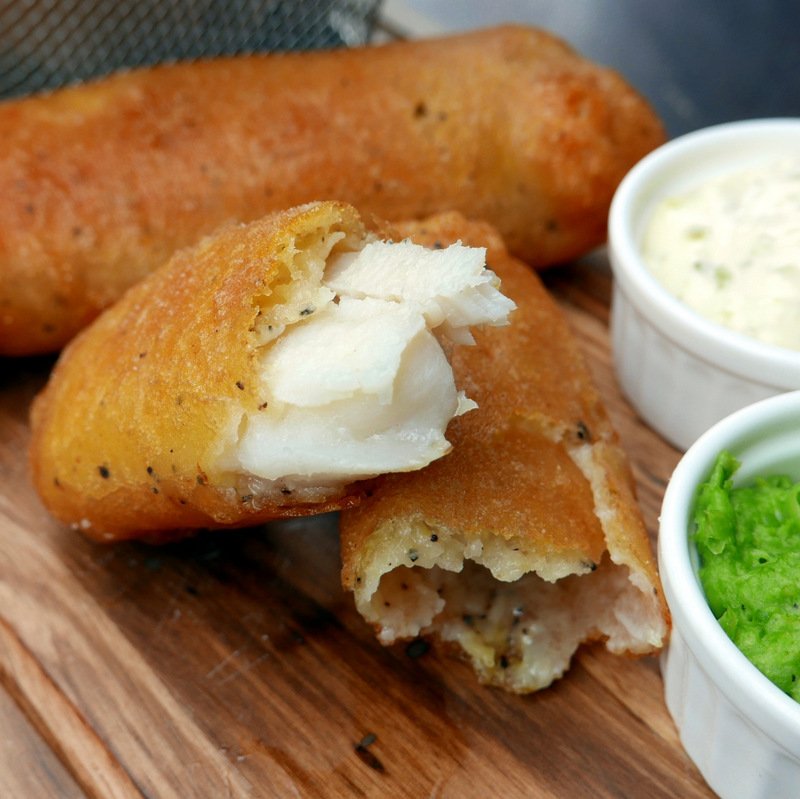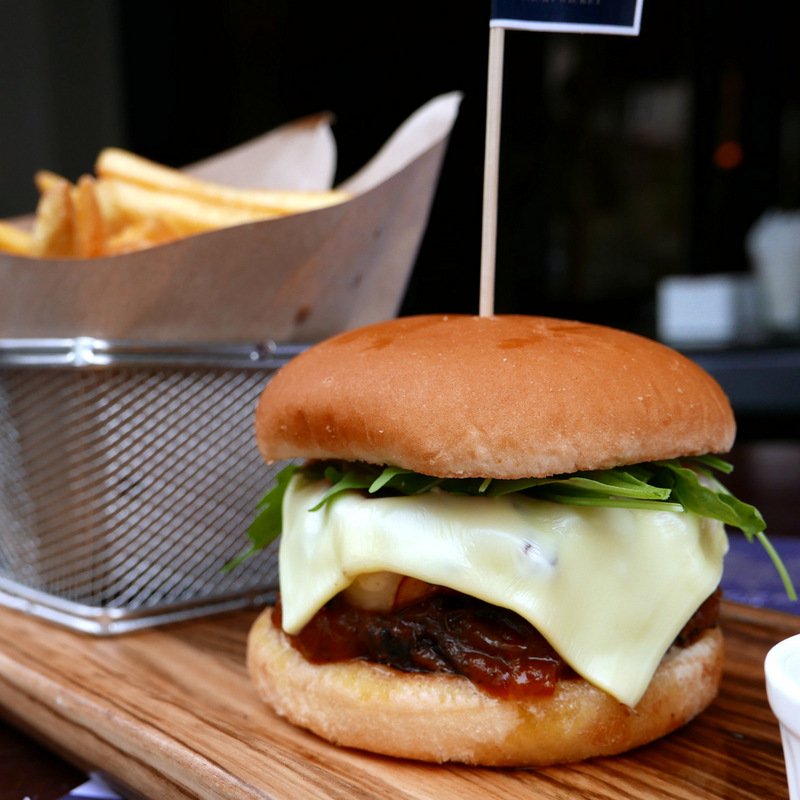 They also serve a range of regional specials from other cricket playing nations. We tried the De Silva's Crab Kottu (RM36), traditional Sri Lankan street food made with sliced up flatbread (rotti), crab meat curry and crispy soft shell crab. This was my first experience with Sri Lankan cuisine and I really enjoyed the combination of the crabmeat and warmth of the spices.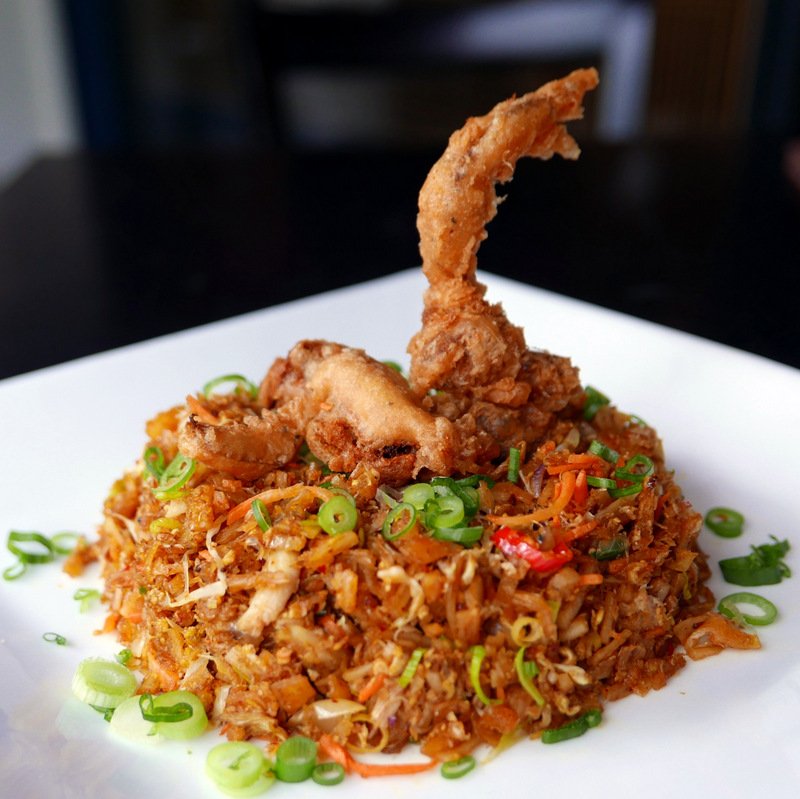 For desert we sampled the Sticky Date Pudding (RM22): moist date pudding, sweet and sticky caramel sauce with a side of Madagascar vanilla bean creme anglaise – the perfect accompaniment to cut through the rich pudding. Other deserts on offer were British favourites Eton Mess and Spotted Dick.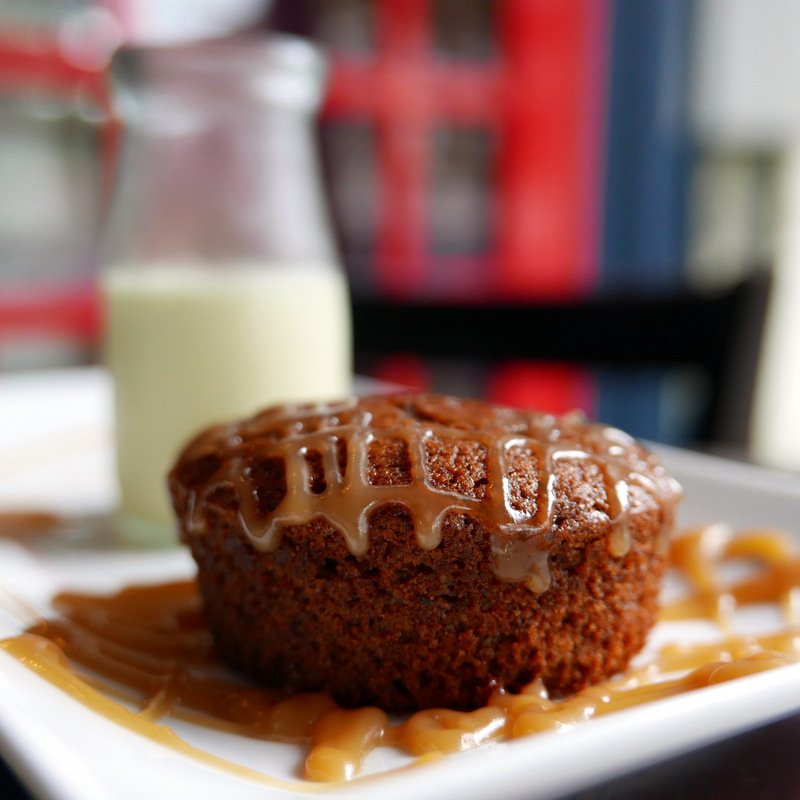 Dinner was followed by more cocktails: Beefy (RM45), an interesting take on a Bloody Mary using British ingredients such as Beefeater gin, Worcestershire sauce and Colman's English mustard, served in a specially designed soup tin. The Prince was a delicious rum concoction, named after Brian Lara, the famous Trinidadian cricket player. And to top it all off was Demolition Man (RM20), a tequila shot followed by a tangy, spicy mixture of coriander, mint, mango juice, kaffir lime leaves and red chilli.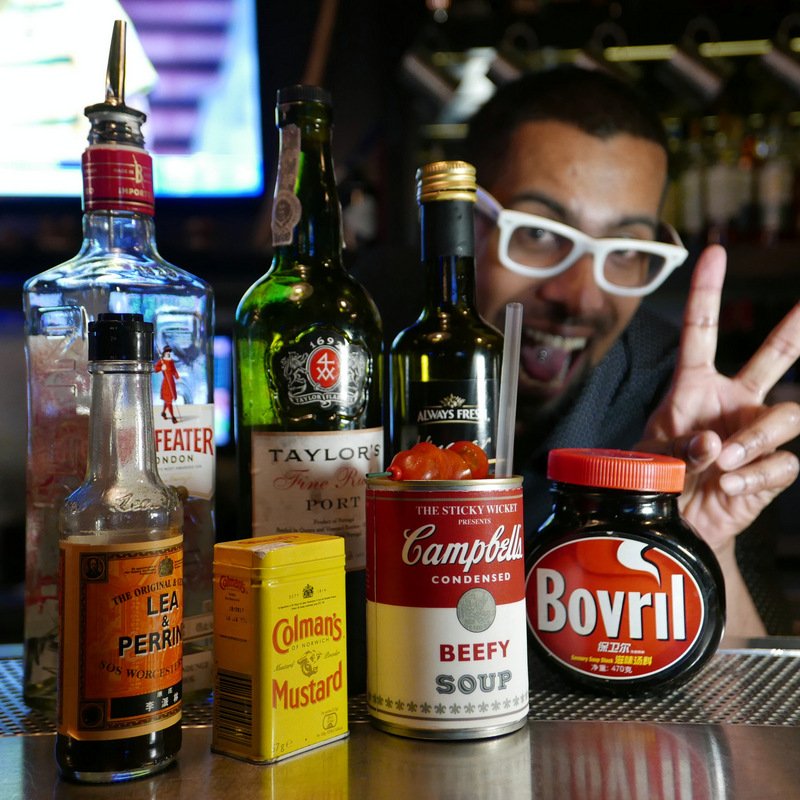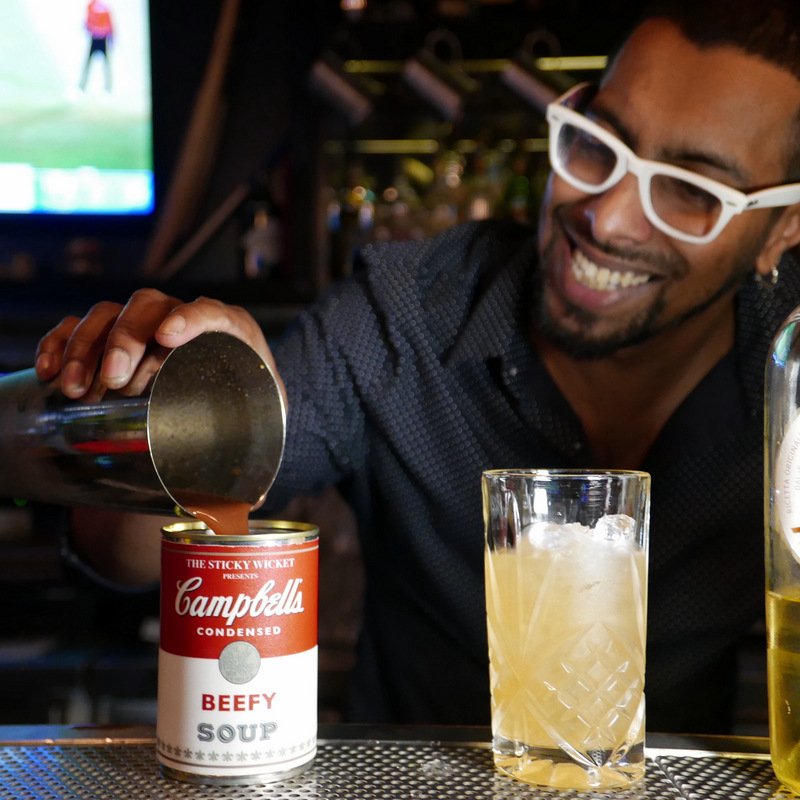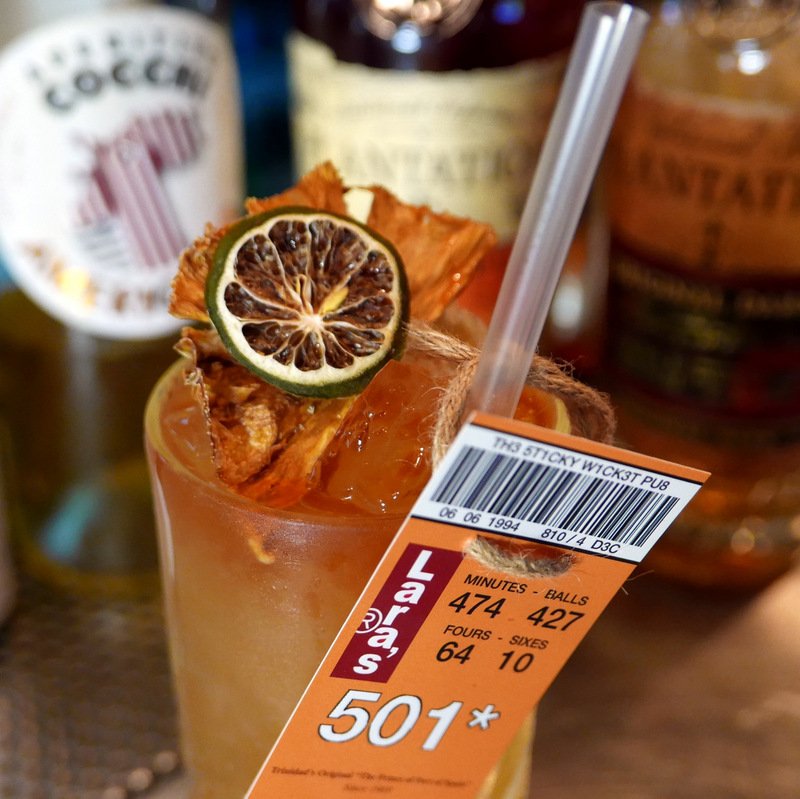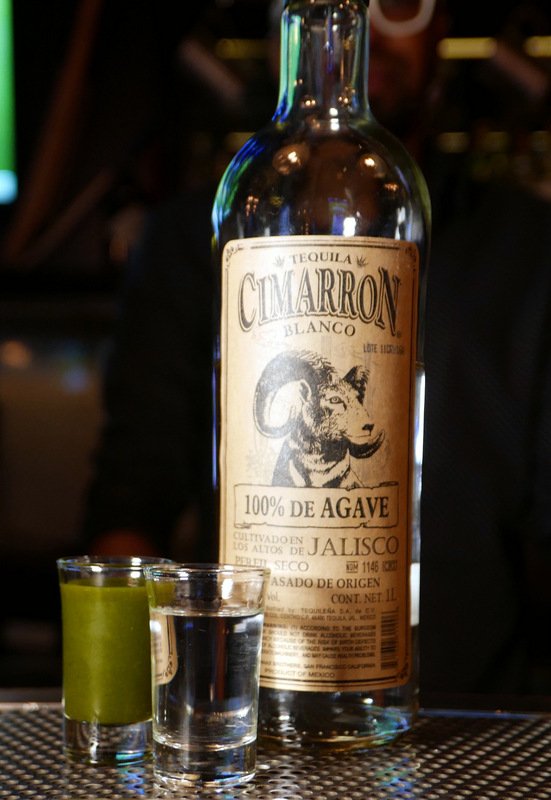 The Sticky Wicket is a great spot to watch sport and enjoy a drink with friends, whilst also sampling some traditional British pub food. Cricket fans should enjoy the walls filled with memorabilia and chatting with the cricket-loving staff.
Reasons to visit: Quirky cocktails, traditional British pub food and great for watching a sport event (particularly cricket). Good happy hour deals are available daily from 4pm – 7.30pm and all day Sunday. Ladies night every Wednesday with half price Prosecco and a pub quiz on Tuesdays.
The Sticky Wicket
34 Plaza Damansara
Jalan Medan Setia 2
Bukit Damansara
50490, Kuala Lumpur
Malaysia
+60320115378
www.stickywicket.pub
www.facebook.com/thestickywicketKL