Kaiju Company
Words: Matt Jones    Photos: Monica Tindall.
The recently renovated industrial chic vibe of the old Art Printing Works factory site in Bangsar houses some real gems of dining places and Kaiju is no exception. Sitting alongside Case Study bar (pop in there for a superb cocktail before or after eating), Kaiju is a unique cafe-style set up serving a scrumptious fusion menu of Japanese and Thai, with some local Malay flavours thrown in.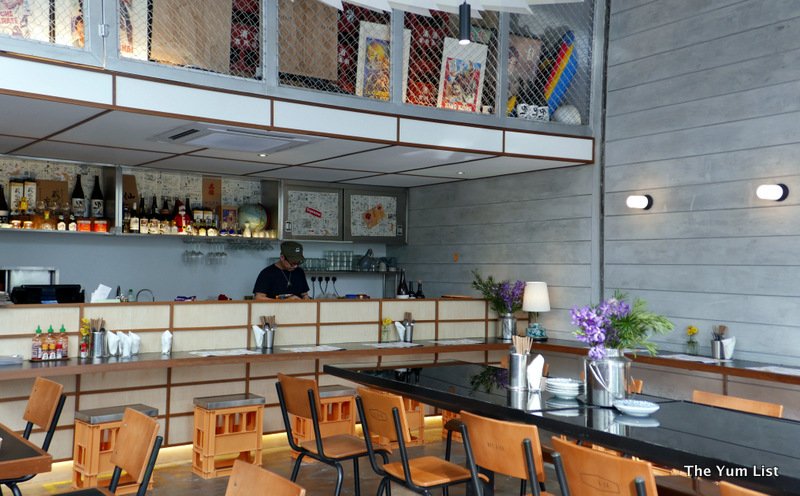 Kaiju, Japanese for 'monster', serves up some pretty monstrous and gutsy flavoured dishes and drinks. Owner Edwin, a fire-cracking ball of energy, wanted to create a place with soul, where everybody could come and relax, interact and communicate with other people, an antidote if you will to the increasingly anti-social technological age. A place that was driven more from the heart and soul rather than being a purely money-making opportunity.
Being Japanese himself, Edwin is drawn to the Thai Japanese fusion as he sees them being quite connected; similarly culturally intact and sharing minimalist design aesthetics, he has created a menu using Japanese cooking techniques infused with Thai flavours.
Take for example the Soi 24 Super Rice Cake (RM 20), a cacophony of contrasting textures; crunchy mini rice cakes with minced chicken and a creamy mayonnaise, and the 555 Salmon Tata (555 Edwin tells me because it sounds like 'hahaha') a creamy Russian salad-like layering of salmon sashimi on a mashed potato bed with Wasabi Garlic Oil and truffle Oil (RM 28), both found in the Snacks section.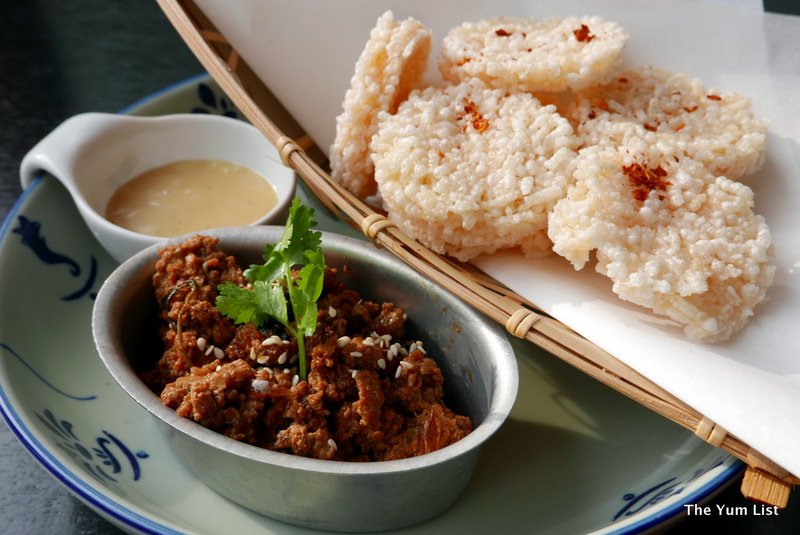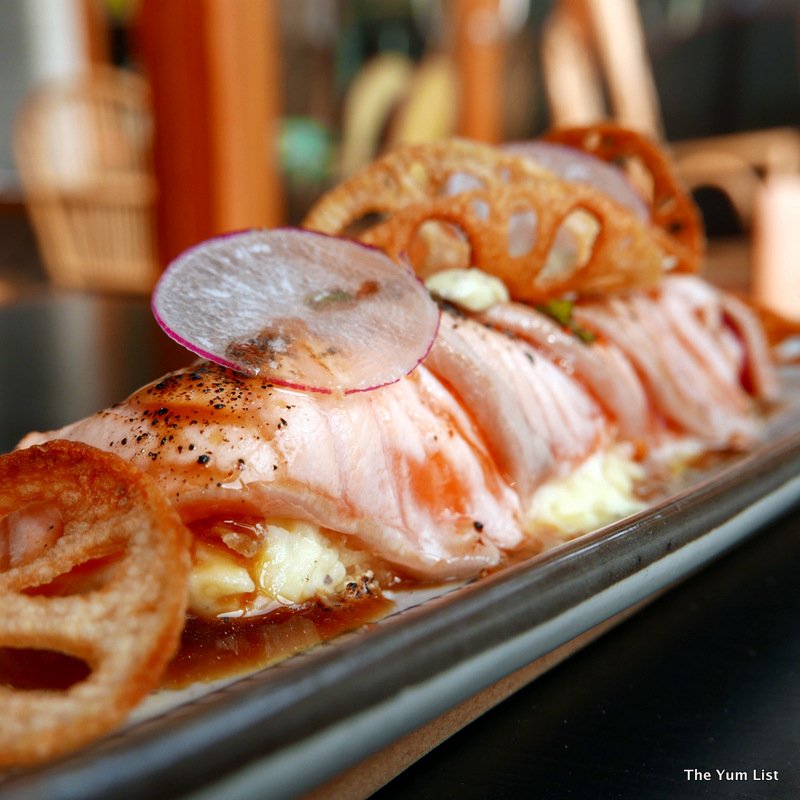 If you like it hot and spicy, try a hearty bowl of Tom Yum Udon, with its mix of local Malay minced fish noodles, Japanese udon, prawns, squid, mushrooms and egg (RM 28). The Hawaiian Kaiju Rice is a take on a traditional Japanese chicken curry rice, with a home-made minced chicken patty, shimeji mushrooms and a fried egg floating in a delicious Japanese curry with rice and a Thai green mango garnish (RM 26).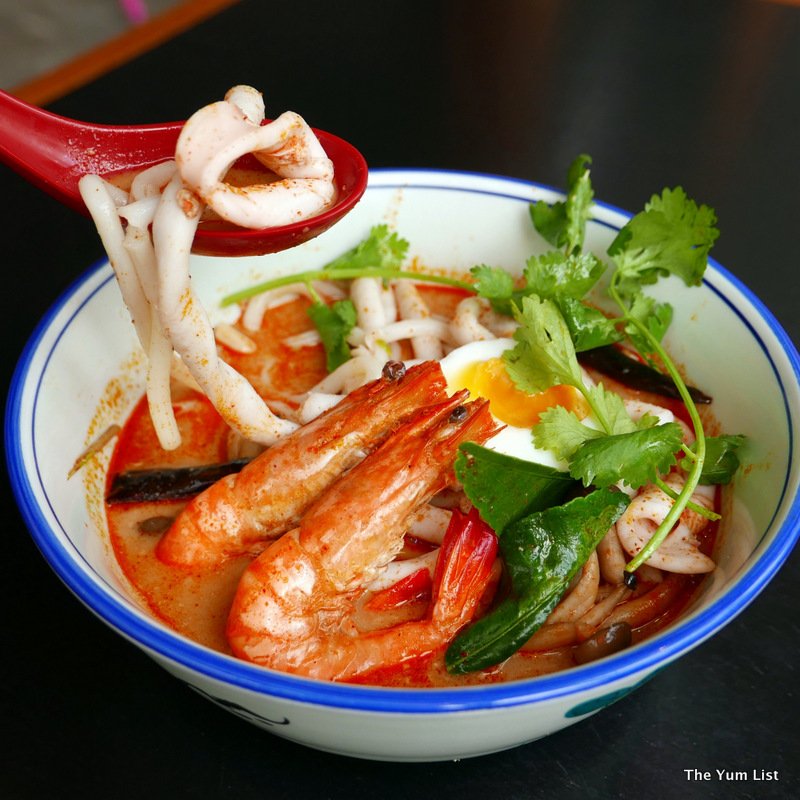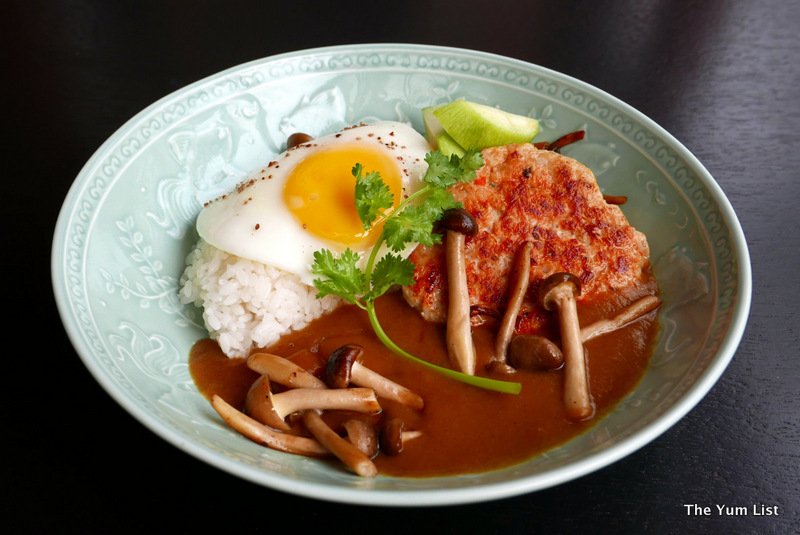 Even though I prefer mine on the cooler side, I couldn't resist the Spicy BKK Street Pasta with its unshelled prawns, egg, and minced lamb with Manow Sauce. A real balance of lime and the sweet/sour/spicy flavours typical of Thai street food (RM 28).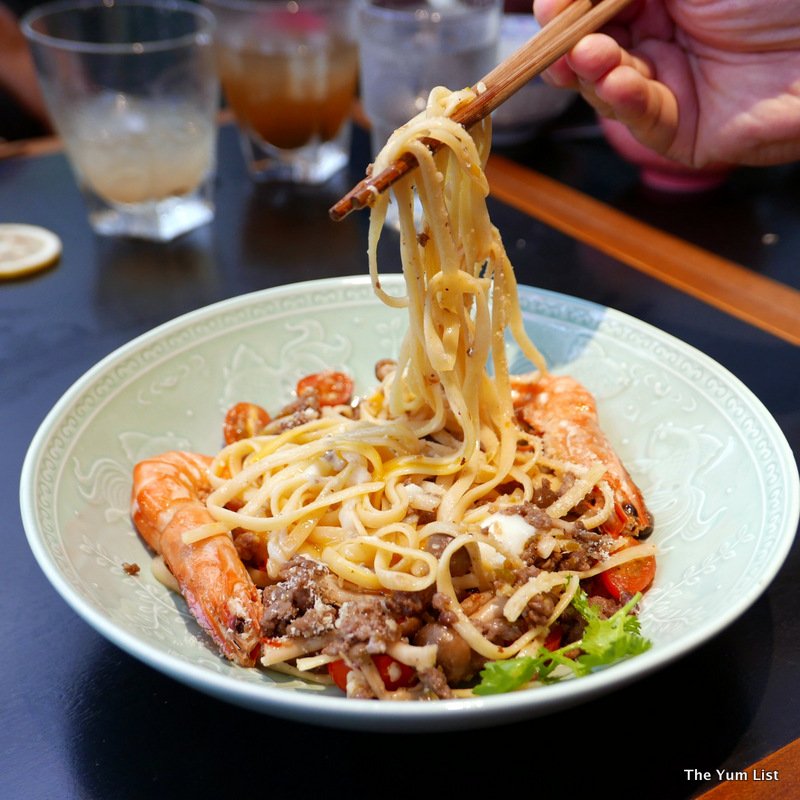 Edwin's favourite? The Okinawa Bittergourd! Completely different, the dish is a soft delicate scrambled eggs style omelette offsetting the bitterness of the gourd and rounded out with cubed duck. So moreish (RM 18).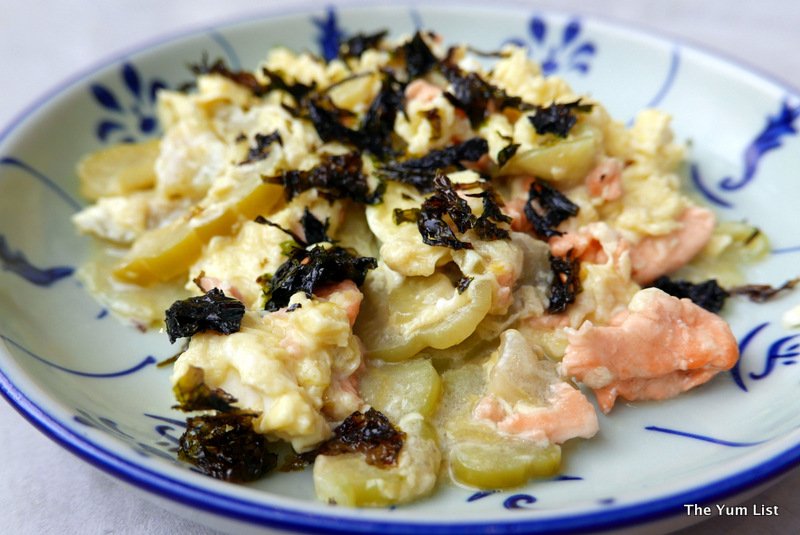 Speaking of completely different (and left to my own devices I would never think to order it) but at Edwin's insistence we finished with his signature Coconut and Ikura Roe Ice Cream. You would think that fish eggs and ice cream in the same dish could only be something of a Heston Blumenthal-acquired taste, but it was bizarrely divine! Full of surprises, the toasted coconut garnish sat halfway between the salty and sweet coconut ice cream, the little pops of salty ikura roe eggs being the perfect compliment, like nature's popping candy. Between the three of us I ended up eating half of it! (RM 15).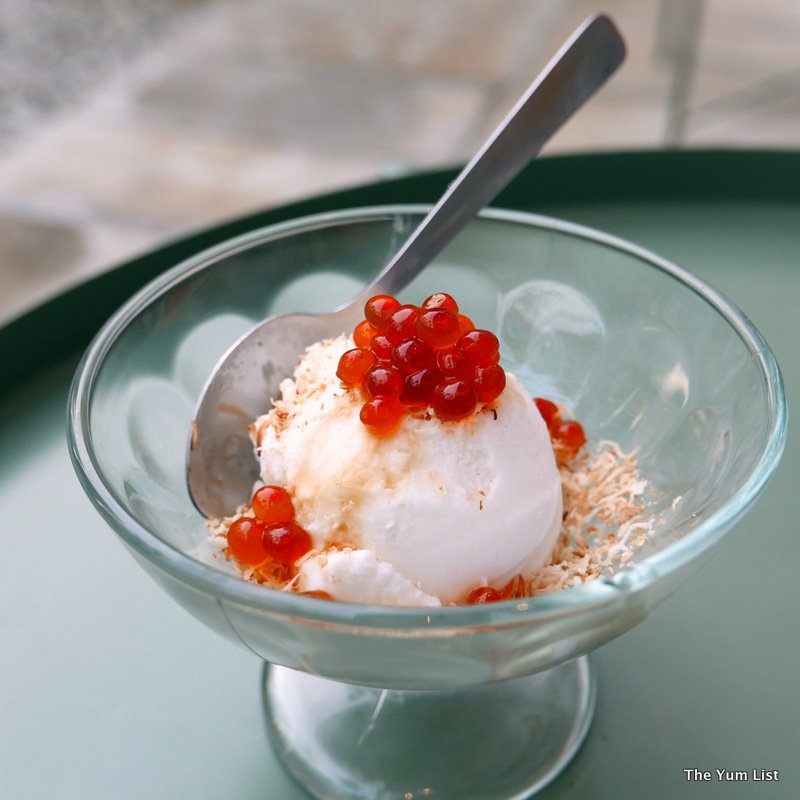 Wash it all down with some of Kaiju's 'Power Drinks'; Sake + Lemonade (almost like a Sake Margarita, despite the name it's not fizzy, and is seasoned with black pepper) or Sake + Asamboi, Sake + Calpis, and Sake + Lemongrass (all RM 22).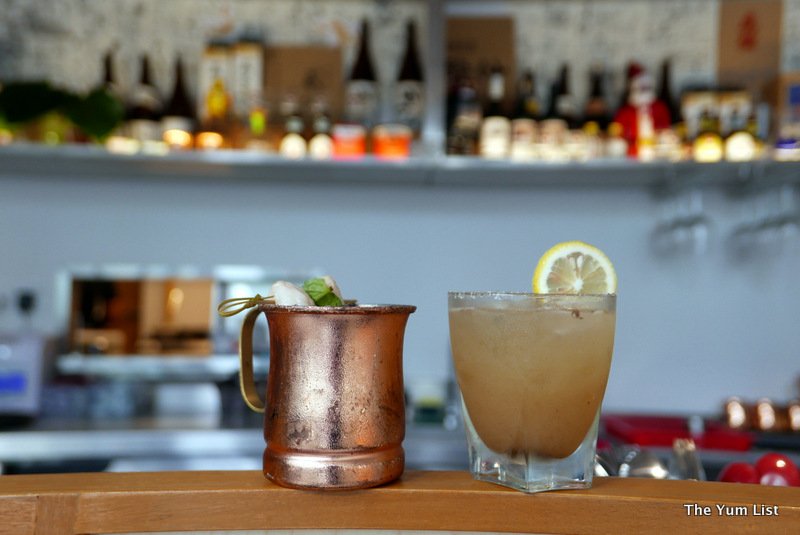 With its interior of wooden school chairs with their feet dipped in pink paint (reminding me of a Harajuku girls' painted fingernails, but Edwin later told me they were inspired by the Thai colours of pink and orange) and massive ceiling statement of an origami dragon-monster chandelier, Kaiju is as fun and engaging as its owner.
Kaiju is super popular with the hip local crowd so don't be surprised if it's busy. Closed Mondays, Kaiju serves lunch from 12 – 2:30 and dinner from 6 – 10:30.
Reasons to visit: fun, energetic vibe; don't miss the Soi 24 Super Rice Cake or the 555 Salmon Tata.
Kaiju Company – Thai Japanese Restaurant
29 Jalan Riong,
Bangsar, 59100
Kuala Lumpur, Malaysia
www.facebook.com/kaijucompany
+6 03 2788 3796