Port Dickson is not the place I think of when it comes to ideas for places to visit for Sunday brunch. Its seaside location and lovely lush tropical greenery however do make a scenic setting perfectly suited for a leisurely few hours spent sipping coffee and juice, and indulging on the obligatory poached eggs.
The Verte is breaking barriers on this coastal town by offering a western style brunch menu filled with French toast, eggs in all of their forms, porridge and fresh fruits. While it still has a way to go to compete with some of the fab weekend menus in KL, it's a sign that Port Dickson (or at the least the team behind Avillion Port Dickson) is beginning to raise the bar.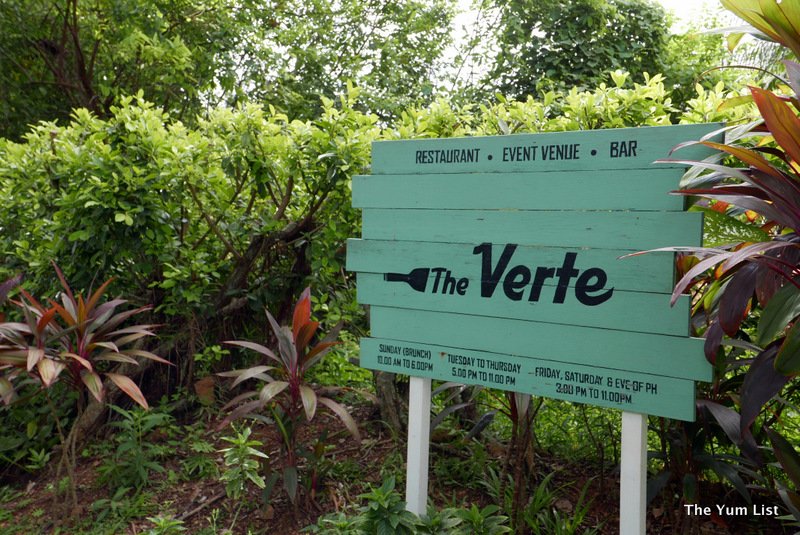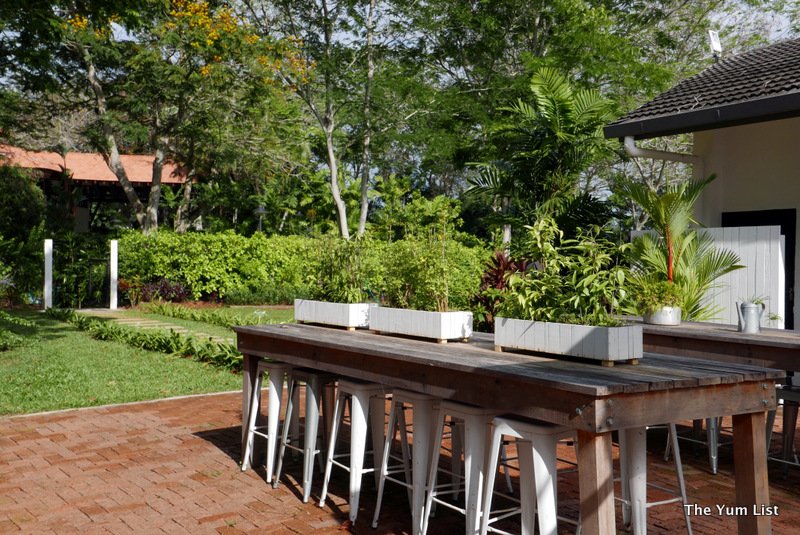 We make a return visit Sunday morning after spending the previous evening trying out their dinner menu (and cocktails). To detox from last night's fun, we turn straight to the Ice Cold Smoothies and Fresh Healthy Juices pages of the menu. Hubby's up for a Vitamin C Booster Juice with orange, pineapple and kiwi fruit, and I opt for a thick Pink Strawberry Margarita made with watermelon, strawberry and kiwi fruit. Coffee is on the order too, with hubby starting with a cappuccino and myself a long black.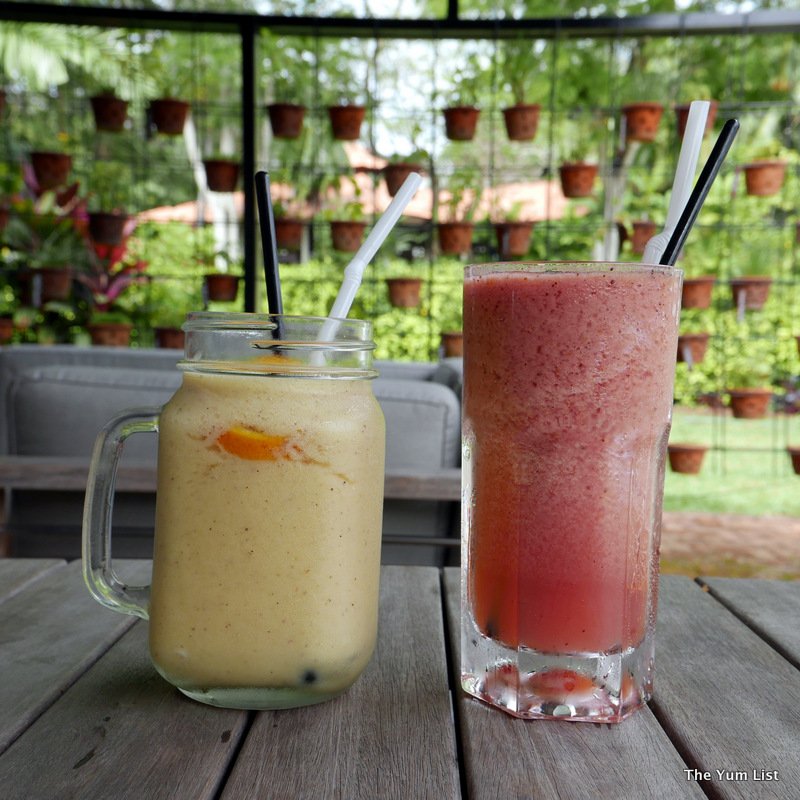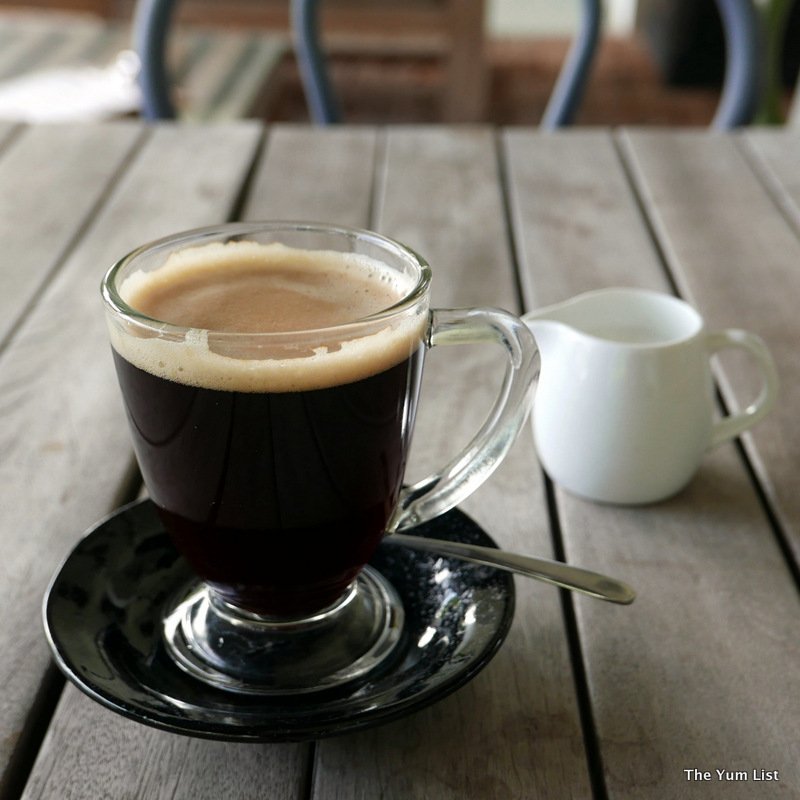 There's a good mix of enticing-sounding items on the brunch menu, and we choose a couple for ourselves and also take some recommendations from the chef.
A vibrant rainbow of the gifts from the tropics is found in the Verte Fresh Fruits Bowl (RM18). Mango, watermelon, honeydew melon, strawberries, kiwi, grapes and papaya fill a large dish. Petite bowls of honey and yoghurt add a little sweetness and creaminess, and give the healthy start an edge of decadence.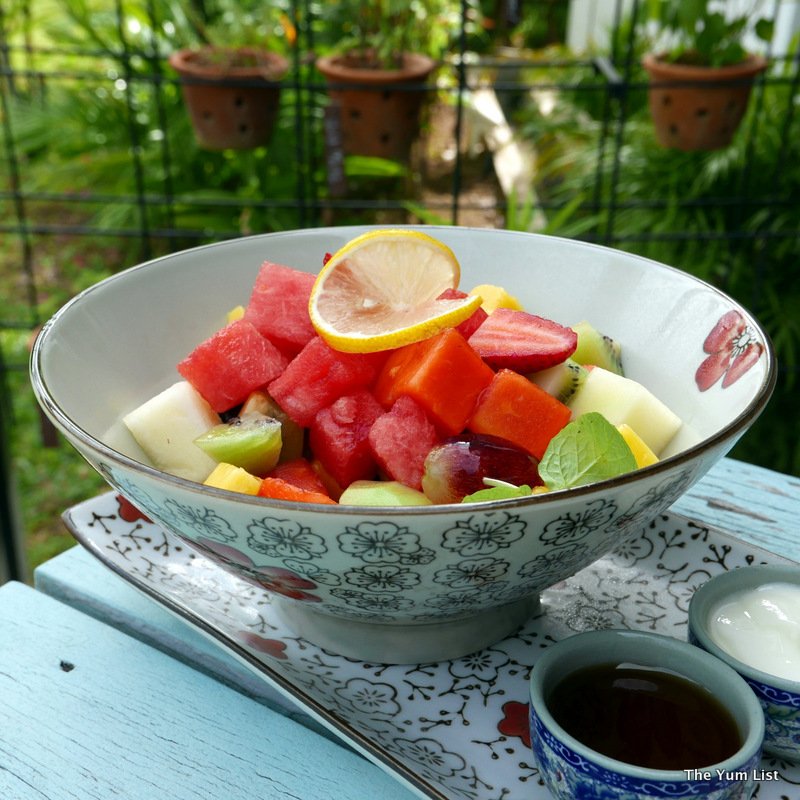 Smoked Salmon Rosti (RM28) is one of chef's recommended dishes. The description to me sounds like the perfect version of gluten-free eggs Benedict. A crispy potato rosti is layered with avocado, baby spinach and smoked salmon. The crown is a runny poached egg (that gifts that mouthwatering ooze upon breakage) and a drizzling of citrus hollandaise.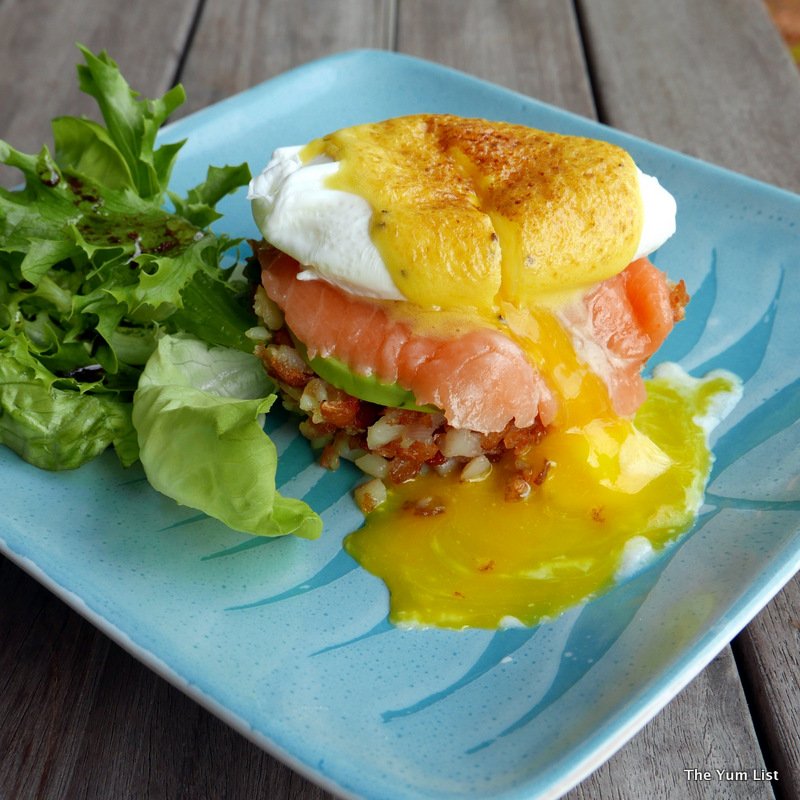 Signature Baked Eggs (RM22) is a dish for lovers of baked beans. I do have fond childhood memories of baked beans on toast (almost equal to those of dippy eggs), and this dish takes me back to the simplicity of childhood. It's without frills; baked beans, topped with two eggs, a shredding of basil baked together in a steal pan.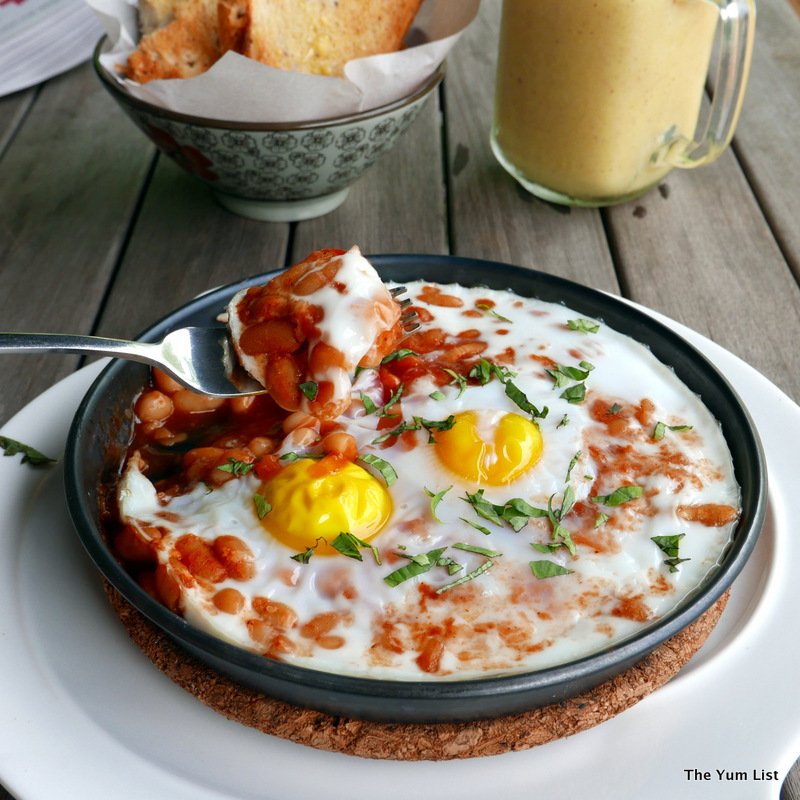 The Breakfast Pizza (RM28) also comes in a pan, and we're told this is one of their best sellers. A thick base is spread with a light tomato sauce and then piled thickly with scrambled eggs, chicken sausage slices, smoked duck, spinach and a generous melting of cheese.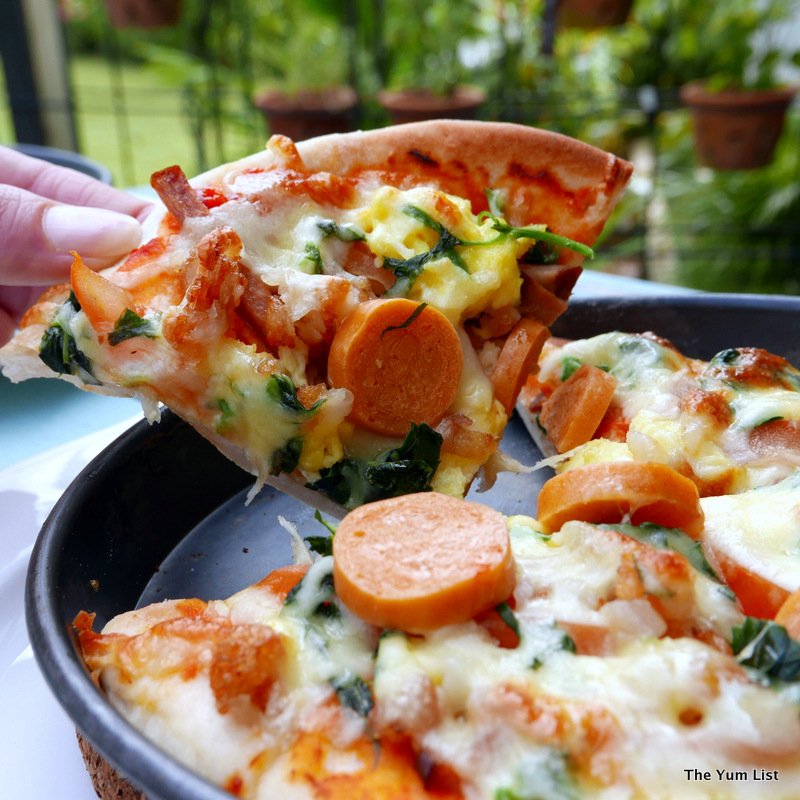 It's 11am when we finish and the weather is still pleasant and the industrial wall fans keep it breezy. If you're in Port Dickson and looking for a casual spot to soak up the beauty of the tropics, The Verte is a pleasant location.
Reasons to visit: breezy garden setting; fresh juices and smoothies; Verte Fresh Fruits Bowl; Smoked Salmon Rosti.
The Verte
Avillion Port Dickson
3rd Mile, Jalan Pantai
71000 Port Dickson
Negeri Sembilan
Malaysia
www.facebook.com/TheVertePortDickson
Brunch is available every Sunday from 10am – 2pm.