Words: Aisling Cullen     Photos: Monica Tindall
Living in the city centre has its benefits – lots of shops and amenities are on my doorstep, good restaurants and bars are within a 5 minute reach… but with life in KLCC, you can never get away from the constant noise of the city, or the banging and drilling of nearby construction sites.
An easy way to escape the city, even if its just for a couple of hours, is to dine in Via Pre in Bukit Damansara. Monica, Caning and I met there on Saturday afternoon, and the alfresco dining set up with lively music immediately made us feel relaxed. The staff also kept us smiling, with their big, cheerful grins and incredibly friendly demeanour. We really felt like we had left the city behind and sitting in Via Pre almost felt like we were on vacation.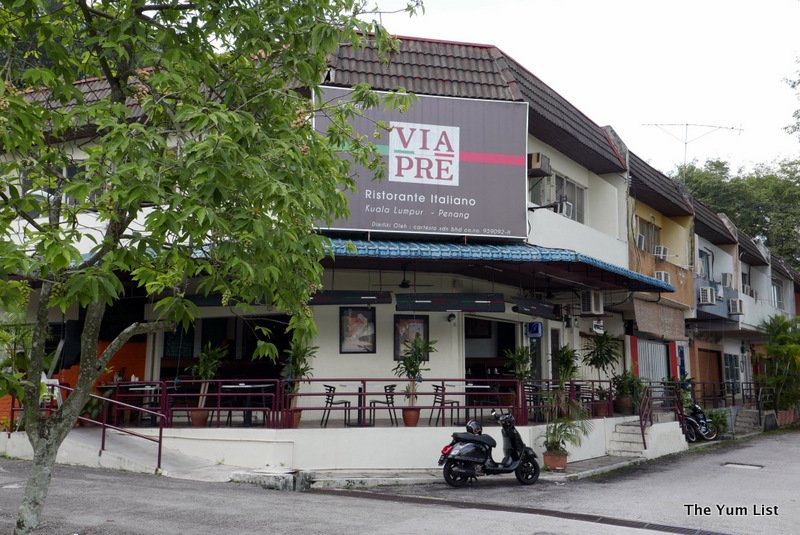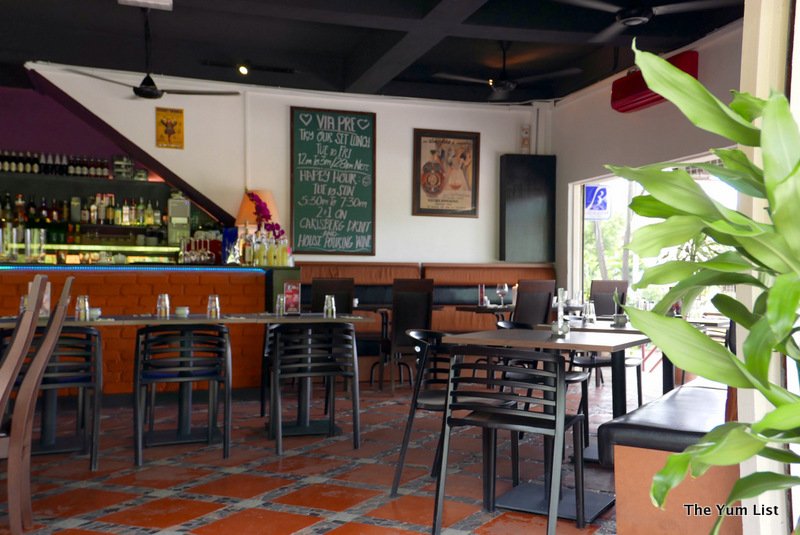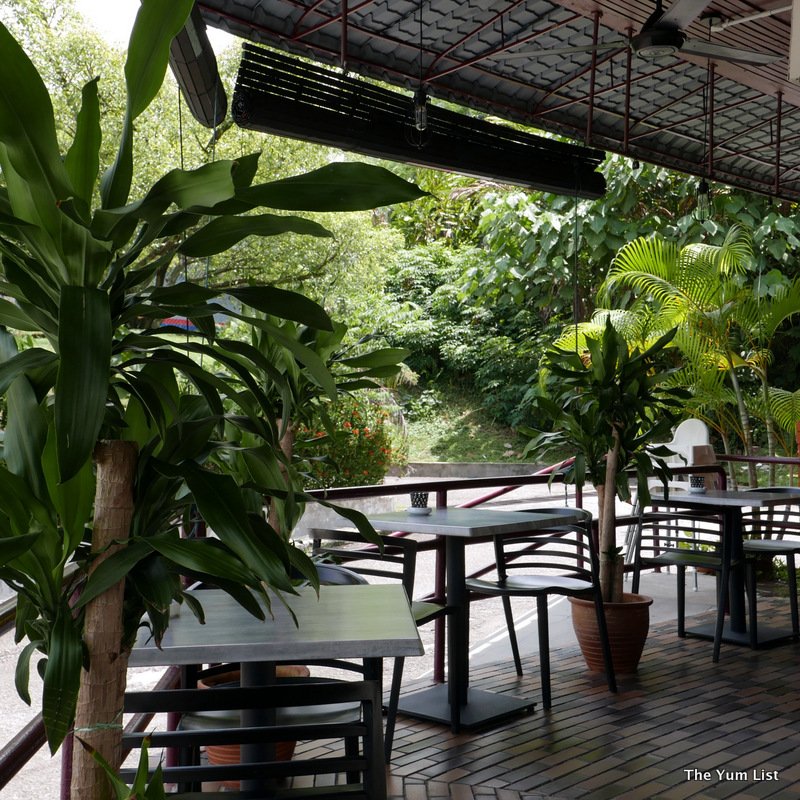 Via Pre is an Italian owned business, and with a restaurant in Penang since 2012 and their second one newly opened, we knew we were in good hands. Brothers Maury and Chef Max are passionate about Italian food and ingredients, and source many items from near their hometown just outside Turin. They also offer healthy options if requested, such as a wholemeal base for pizza or gluten free pasta.
To get us in a 'let's pretend we're on holiday' mood, we started with a Hugo cocktail (RM28), which is a blend of mint, prosecco and elderflower liquor, topped with soda. A perfect drink for a warm day, so refreshing and light.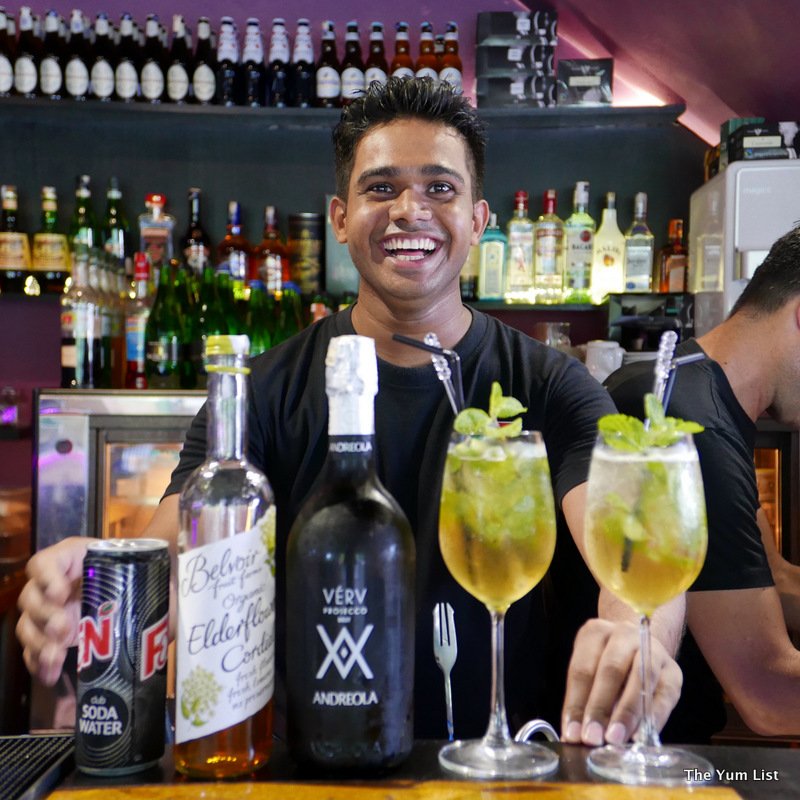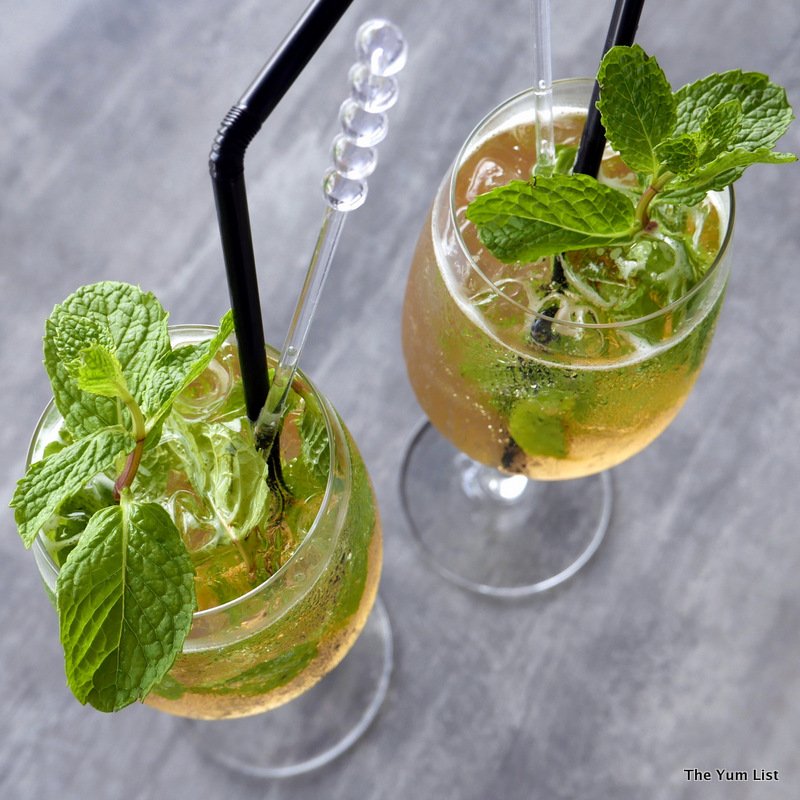 Chef Max prides his menu on most ingredients being made from scratch, and his breads are a great example of this. We started with a selection of bruschetta (from RM18) which had beautiful fresh ingredients on homemade wholemeal bread. One was a bruschetta rustica, with Italian beef salami, Taleggio cheese and eggplant paste. Another was a classic tomato and garlic bruschetta, and we also had a bruschetta with olives, artichoke, tomato and ocean trout.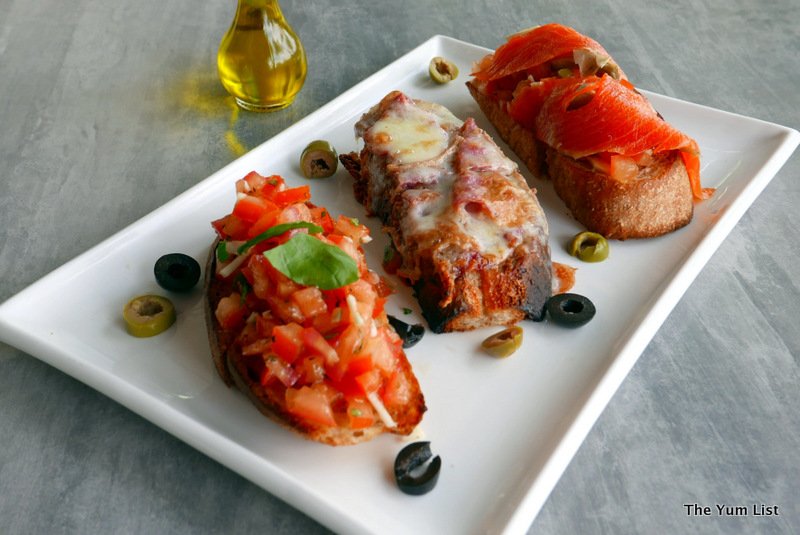 Pasta always has a special place in my heart, and the Gamberi and Pesto (RM36) was a delicious testament to this. Big juicy prawns had been flambeed in brandy, and sat on top of a bed of linguine and homemade pesto.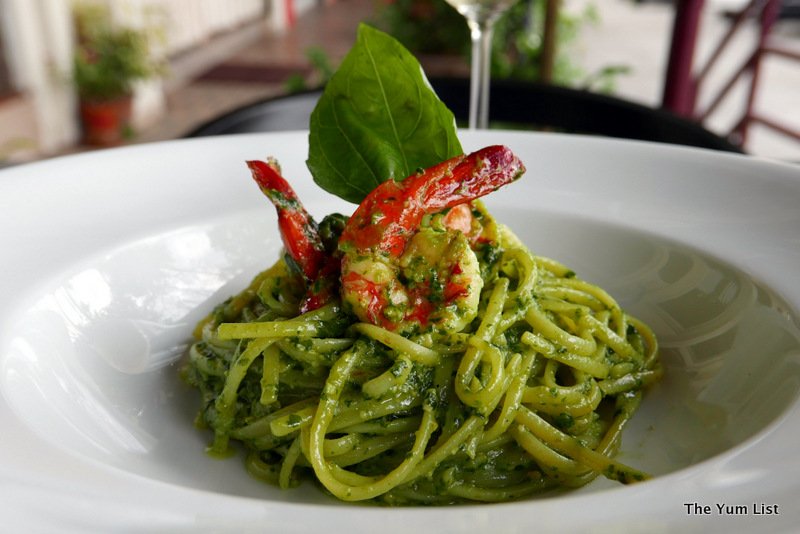 The Amatriciana (RM36) is a rigatoni pasta with homemade duck bacon, tomato pulp and chili. The chili gave this dish a gentle bite of spiciness – a comforting and flavourful dish.
Maury brought us one of his house specials that is featured from time to time – a Beef Lasagne (RM38). Made with Australian beef, and topped with Grana Pandano cheese and mozzarella, this dish was elevated comfort food for the soul.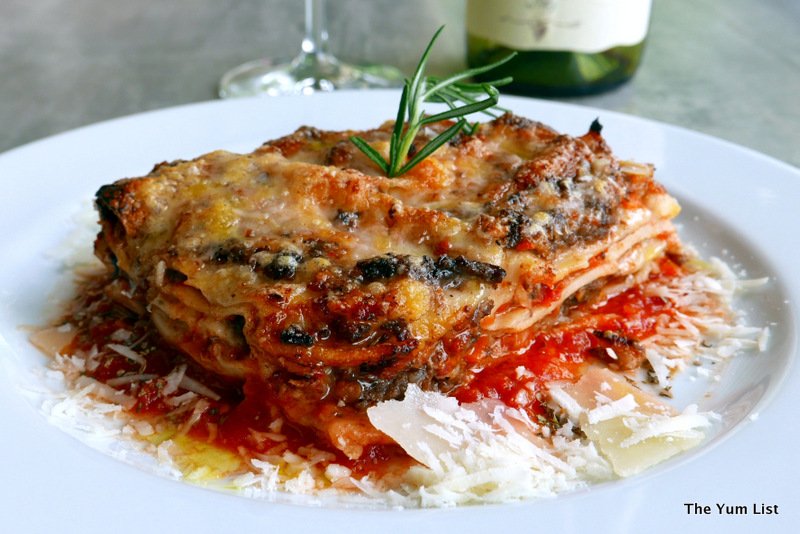 The pizzas at Via Pre are typically Italian style – thin and crispy. La Pescatora Pizza (RM35) had mixed seafood, clams, mussels, marinara oil and mozzarella.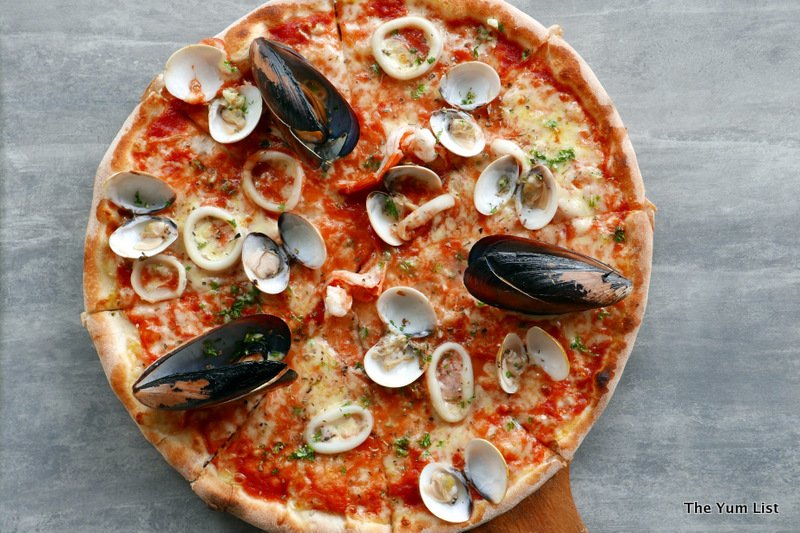 One dish that has been on the menu at Via Pre since it opened in Penang five years ago is the Australian Lamb Rack (RM79). It's been a firm favourite ever since and its easy to see why. The lamb was incredibly flavourful and the topping of the goats cheese sauce with eggplant paste to the side were superb accompaniments. The roasted vegetables of potatoes, sweet potatoes and broccoli were also cooked to perfection.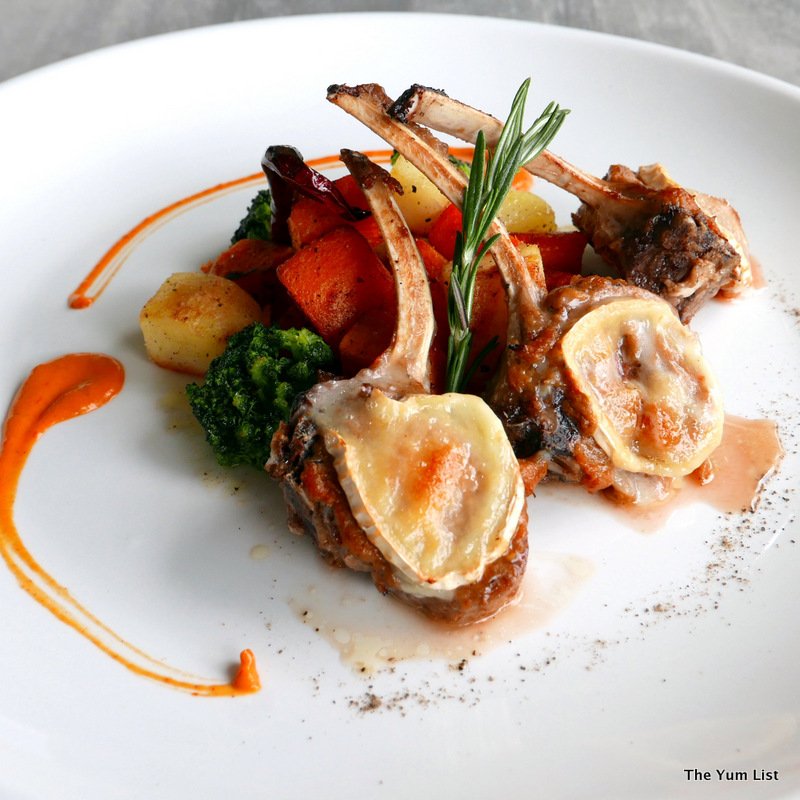 A 'holiday lunch' isn't complete without dessert, so we spoiled ourselves with the Panna Cotta Bianca and Nera (RM21). This is big enough for two to share, although you may not want to as it tastes so good! A vanilla and chocolate panna cotta sit side by side, complemented with some delicious balsamic berries and vanilla cream sauce.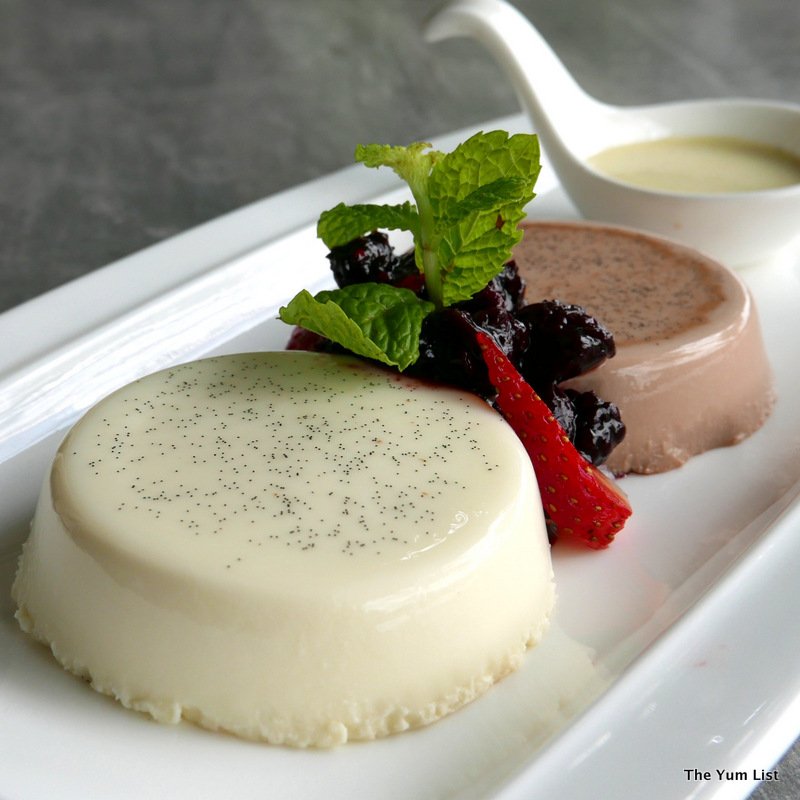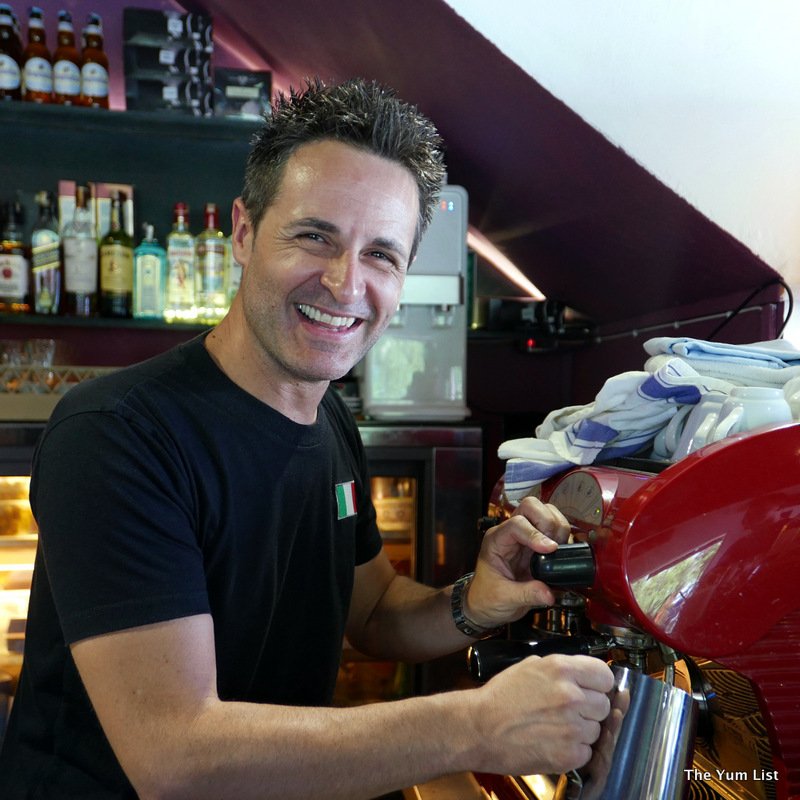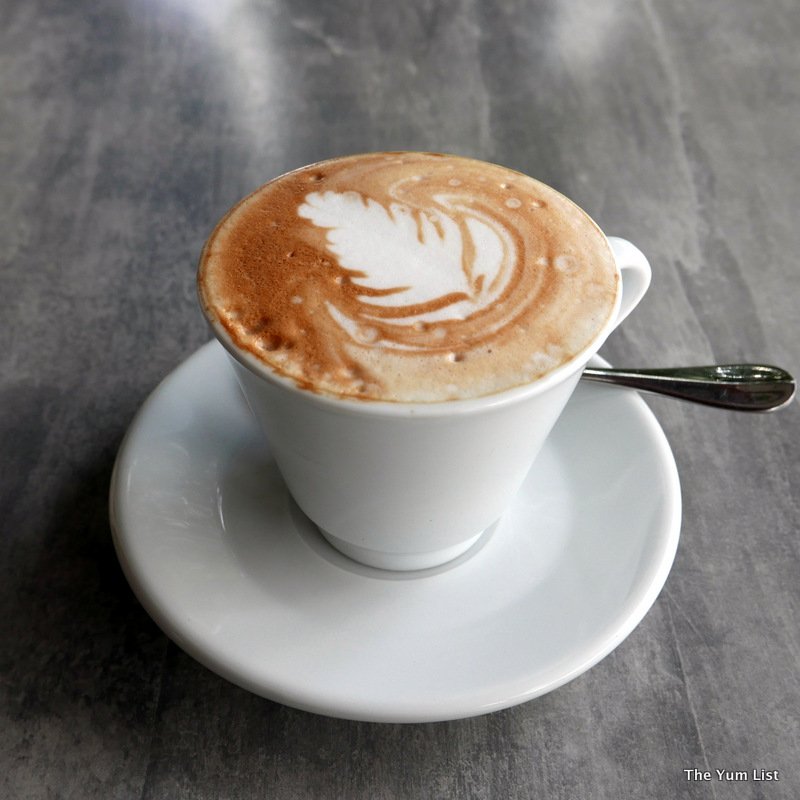 Since we were still in holiday mode, we indulged in some afternoon drinking. I'm an ABC person – Anything But Chardonnay – so when a glass of Sicilian chardonnay La Fuga (RM188 a bottle), was put in front of me, I grimaced. Much to my surprise, it was beautifully aromatic and full bodied, much like a Sancerre. I would order this again.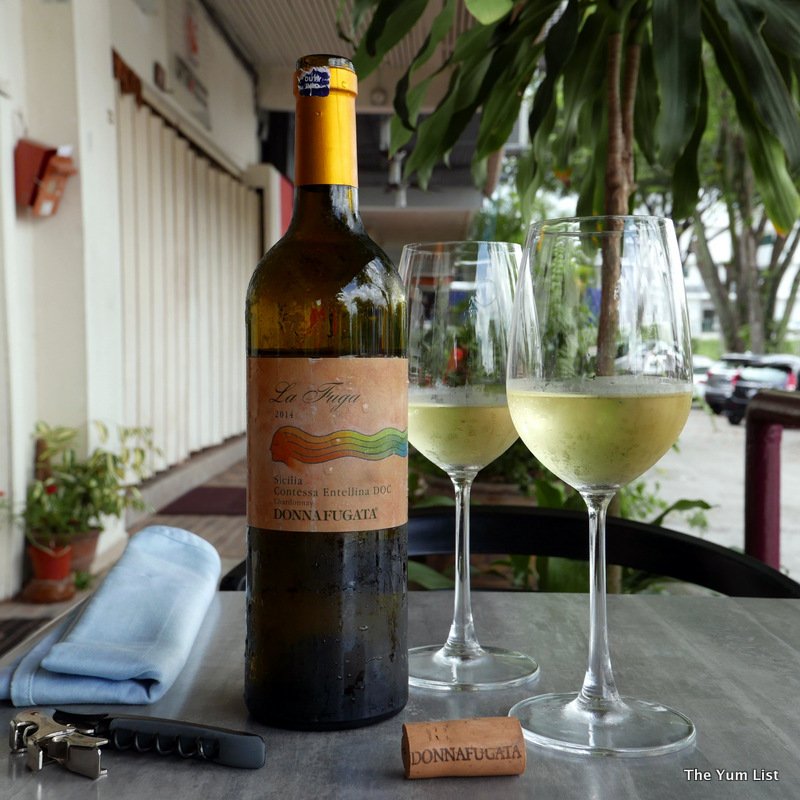 We also tried a Montepulciano Abruzzo Zaccagnini (RM35 a glass/RM108 a carafe), which was a bold and structured wine with oak and plum flavours.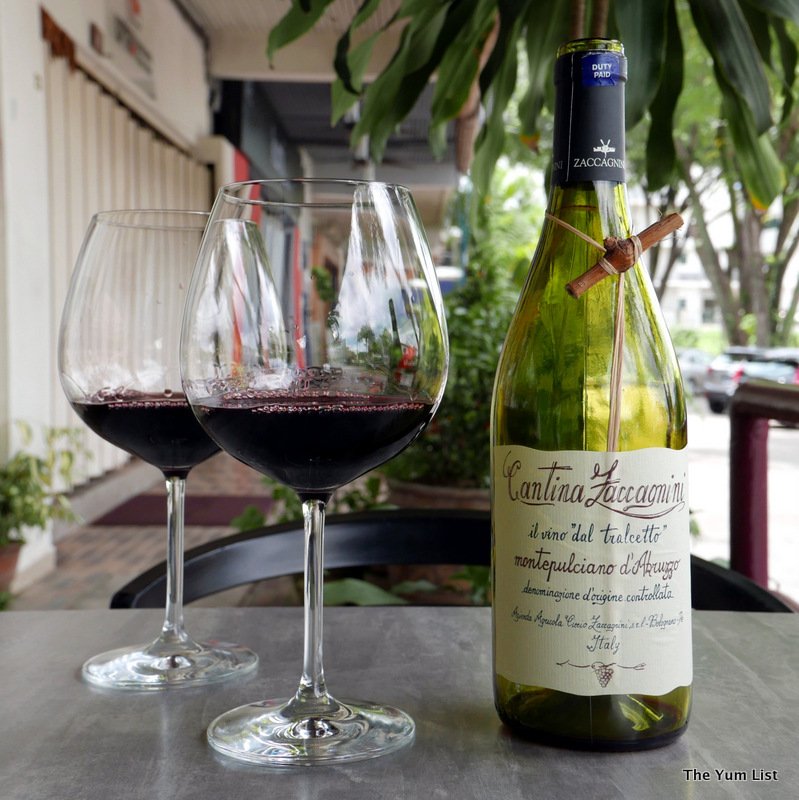 Menabrea Birra (RM25) is crafted near Maury's and Max's home town. It is a wonderfully smooth blonde beer that is light and crisp.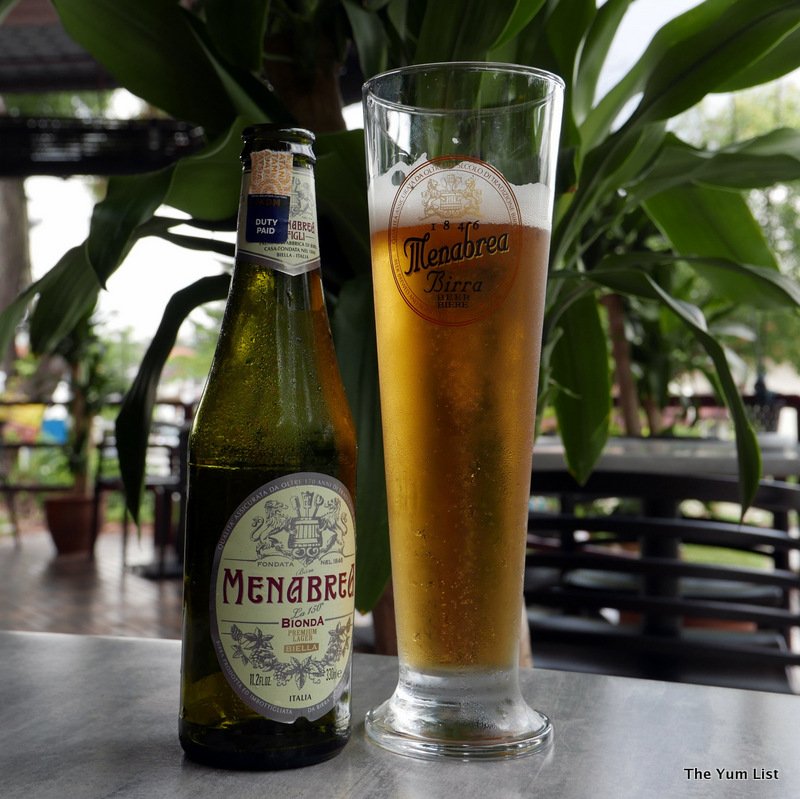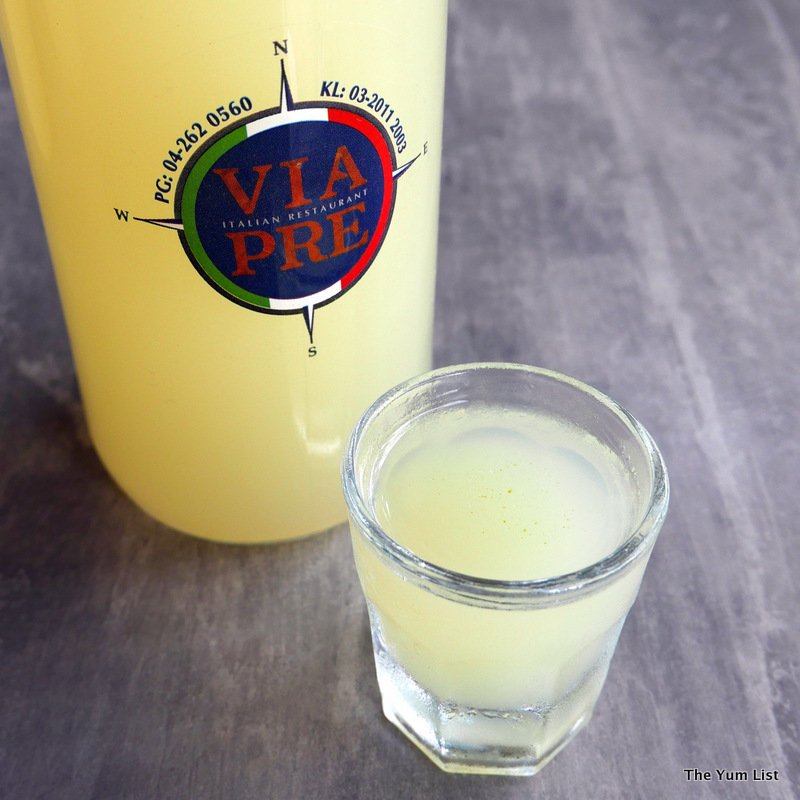 While I can't go abroad for some months now due to a new arrival, I can always rely on Via Pre as an escape from the city, even if it is just for an afternoon.
Reasons to visit: a great place to go with friends, very relaxed vibe, healthy and hearty Italian food, super friendly staff, distinctive wine list.
Via Pre – Italian Restaurant
25 Lorong Setiabistari 2
Taman Bukit Damansara
Damansara 50490
Kuala Lumpur, Malaysia
www.facebook.com/viaprekul/home
Twitter: @viaprekul
+6 (0)3 2011 2003
Open 11.30am-3.30pm, 5.30pm-10.30pm.
Closed on Mondays.