Words: Heather Onderick    Photos: Monica Tindall
Deep in Petaling Jaya, Taman Mayang Jaya, to be exact, lies Milligram coffee, a cafe packed with PJ's trendsetters, reminiscent of Brooklyn's Park Slope neighborhood. With blinds outside to shade the outside crisp white tables, asymmetrical lines and a variety of seating arrangements, Milligram is the kind of cafe you can go to brainstorm with a colleague over an edgy coffee drink. Another great reason to hit this spot is it is filled with honest-to-good comfort food that can nurse someone back to health who is feeling under the weather or who has a nasty hangover. The final reason to visit are the prices. At Milligram, there is a wide array of coffee drinks available for RM12 and under and all plates run RM30 or less inclusive of GST and service.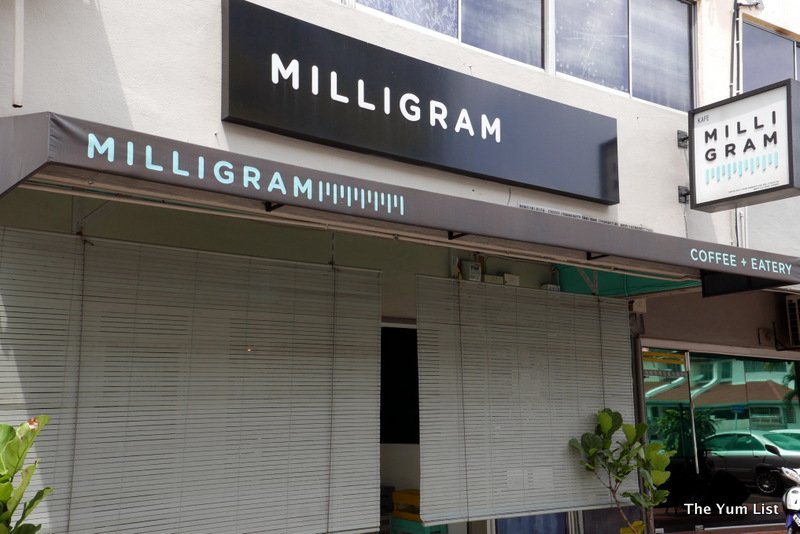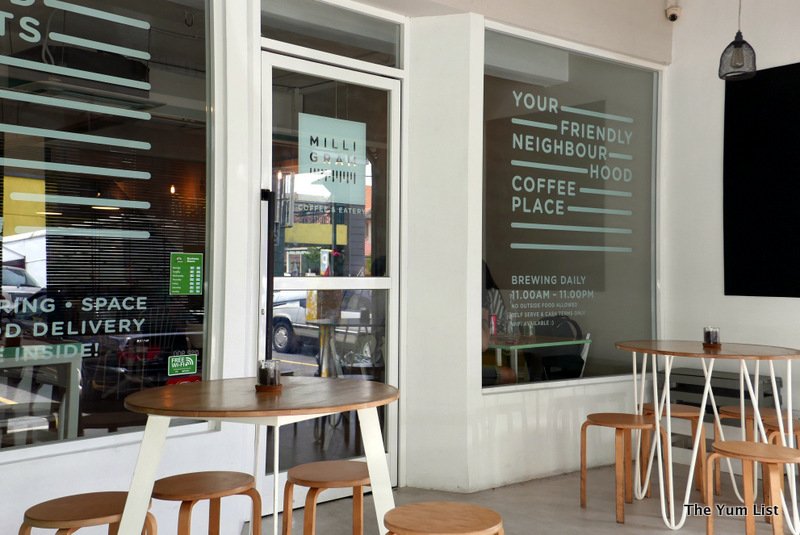 Owners Trincy and Robbie, a former banker and graphic designer, spent a good amount of their time cafe hopping before they opened up Milligram coffee. These are dedicated cafe owners. With her love for cake, Trincy works with eight different bakers from around the city each week to find innovative cakes that are well balanced and will fit the Milligram menu. Robbie is thoughtful about the restaurant's main menu. He has included many pork dishes to cater to PJ's love affair with pork. Furthermore, he is interested in playing around with "old favorite" plates like macaroni and cheese and making them extra special at Milligram.
For the coffee lover, Milligram's menu is packed with multidimensional options. We started off with a Chai Tea Latte (RM 12), which was smooth and buttery with warm vanilla flavors and a small dosage of coffee to give it that extra kick. For those of you looking for something cold and unique, try the Pop Black (RM 12); it is a fizzy, ice black coffee, great for those who want the robust flavors of coffee but also like the softness bubbles bring to a drink. If you are looking for something a bit more mainstream, than you can order a White Mocha, which is flavored with rich white chocolate, good for those who like a milky coffee with a touch of sweetness.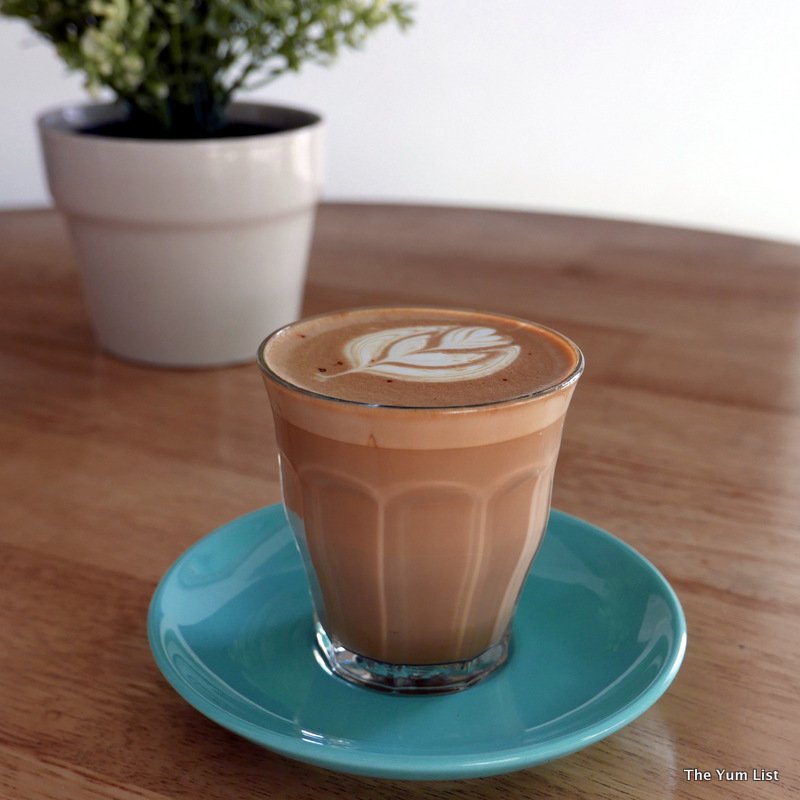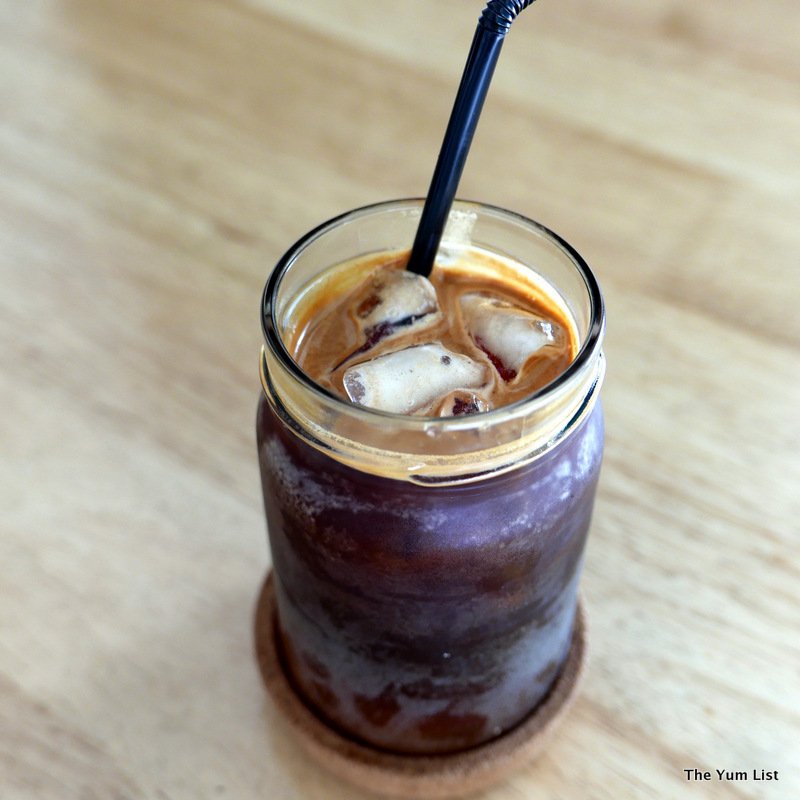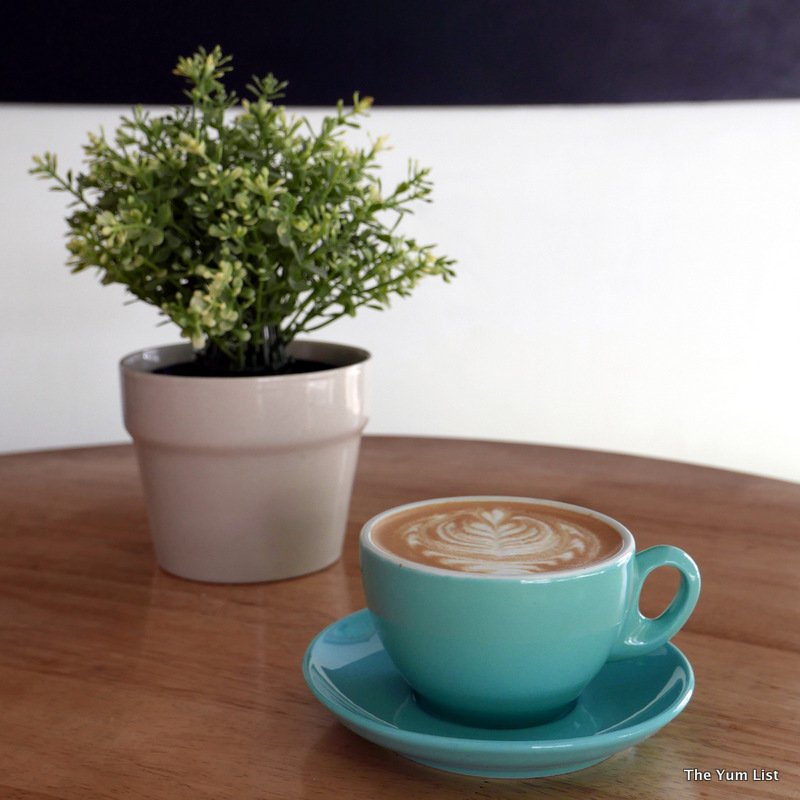 We arrived for lunch, my favorite meal of the weekend and were presented with some of the restaurant's most popular plates. To start us off, was the Lazy Pig (RM27), which served an earthy pork cutlet with crisp, juicy tastes, underneath a small mountain of melted cheese. This dish was accompanied by some grilled zucchini slices and hearty whole wheat bread to give one the option of making a sandwich with the ingredients.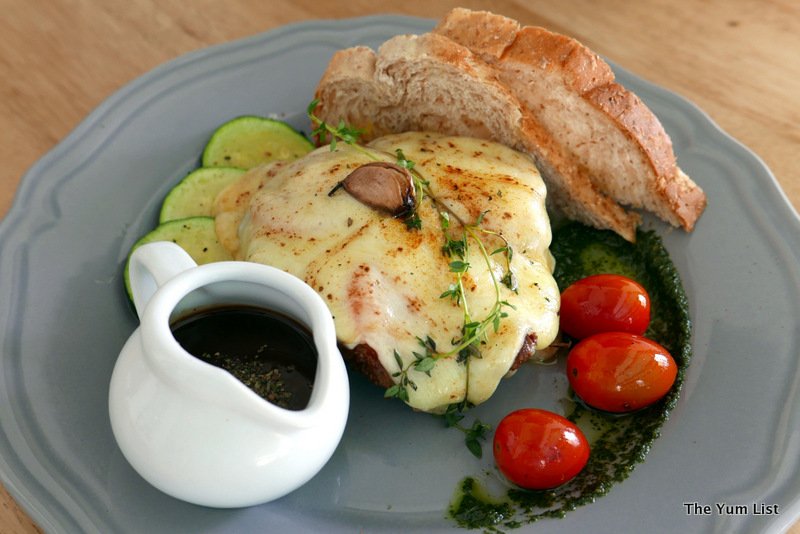 Shortly after, the restaurant's pride and joy platter, Stringy Mac and Cheese (RM18) arrived and to be honest, it surpassed my expectations. This dish is the stuff cheese lovers dream of, and the signature special ingredient of aromatic basil combined with the mozzarella and carbonara sauce mix, creates a gorgeous consistency that truly emanates what the restaurant stands for, which is simply good food.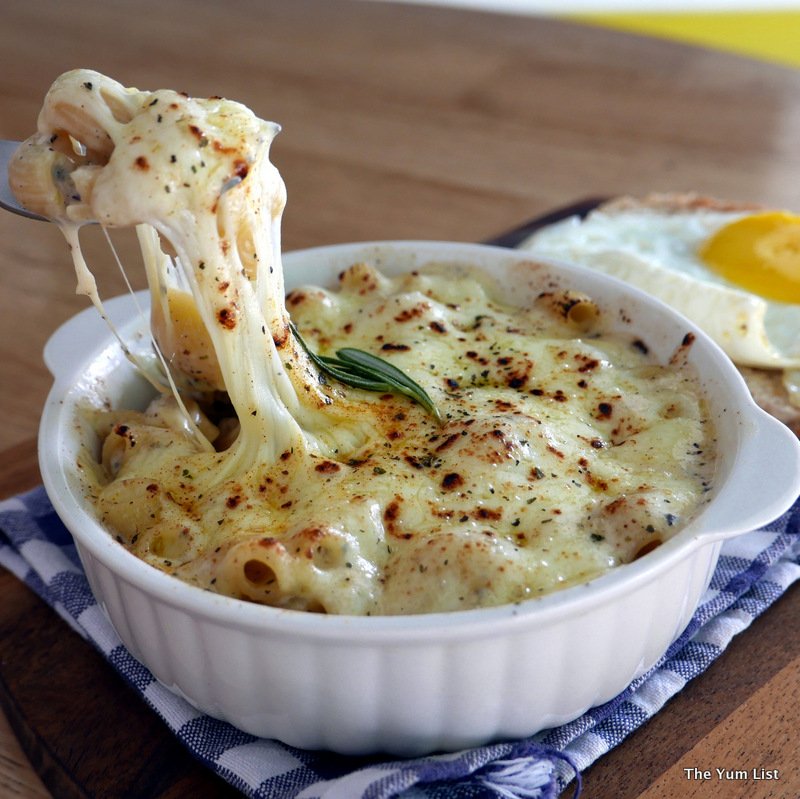 To finish off the savory plates, we sampled the Mother Porker Burger (RM25). Malaysian dishes are infamous for blending flavors and this pork burger embraces that quality combining caramelized onions, which produce lingering sweet BBQ tastes, a signature spicy ketchup, and bacon on a bed of soft spinach to soak up all the flavors and add a touch of green.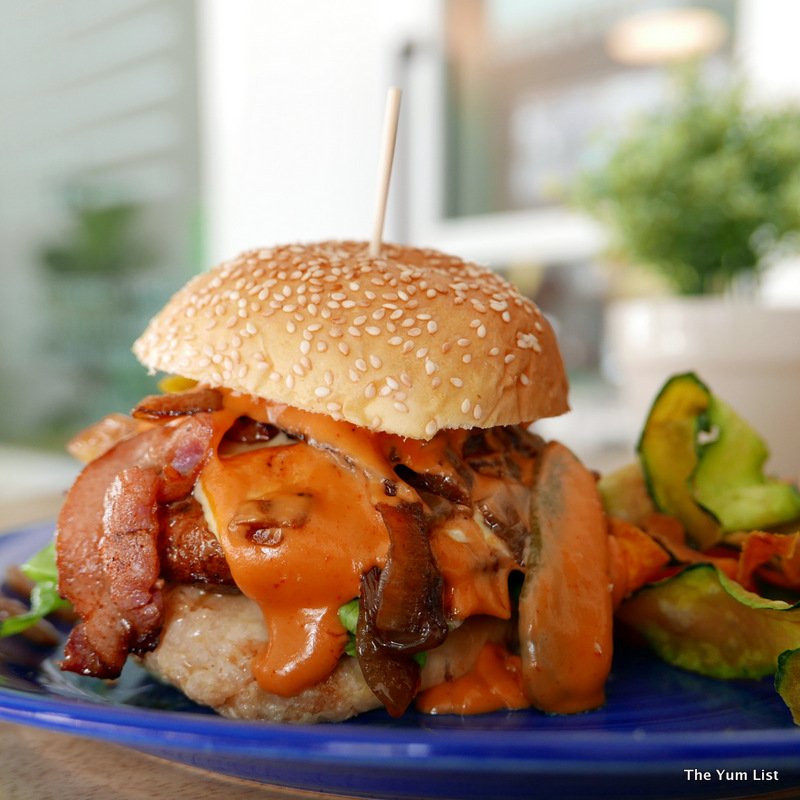 There are times where you are going to want to head to Milligram for an entire meal and other times where you will pop in for an afternoon cake or late night dessert. The next few plates we tried were highlights of the many offerings Milligram has.
Served in a floral shape, accompanied by edible flowers, artisanal Earl Grey ice cream and locally sourced sliced juicy strawberries and ripe bananas, the Jigglypuff Waffle (RM19) is an inviting dish to be shared between two to four people. Milligram sources their ice cream from KL's very own 40 Licks, and the floral Earl Grey notes complement the simplicity of the chocolate waffle and breakfast fruits.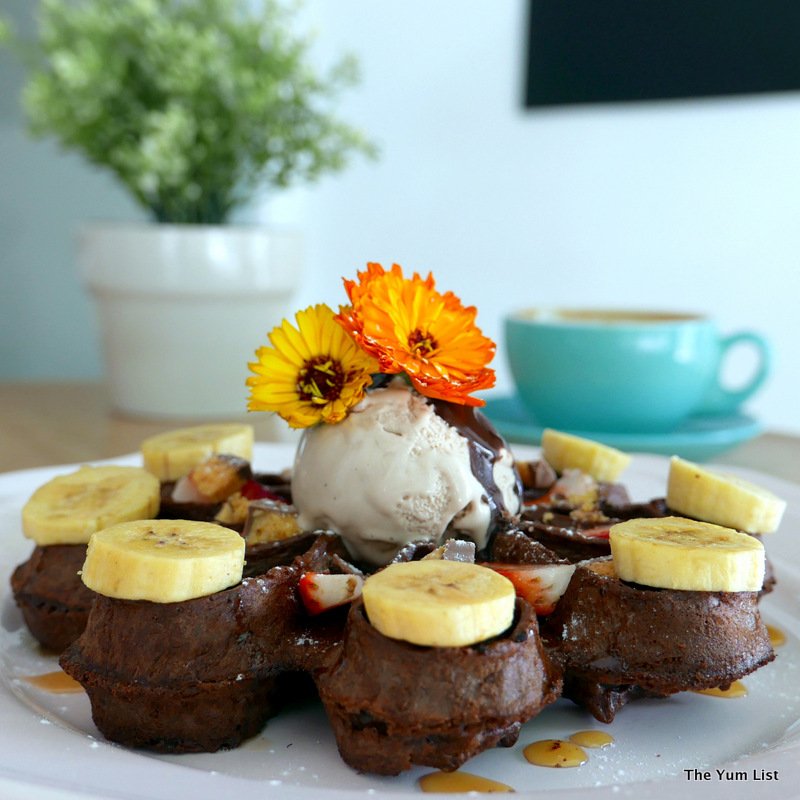 If you are feeling more experimental, you might try the Rum Raisin Ice Cream with Bacon (RM17). This dish pairs the milky, sharp rum flavors with salty bacon and mini chocolate crunch cookies. On the surface the collision of textures was overwhelming but swirled together as one bite, provided pure joy.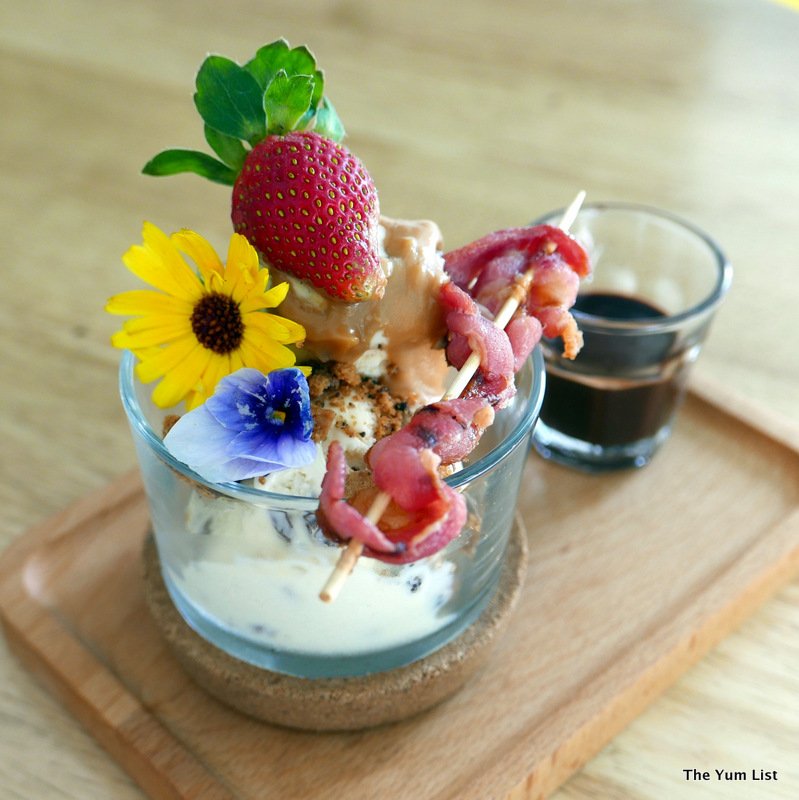 Finally, for those who love something more traditional, there are a number of cakes available. We sampled owner Trincy's current favorite, which was the Blueberry Cheesecake with glazed balsamic. The creamy, fruity and salty flavors danced on my tongue harmoniously with each taste of this cake.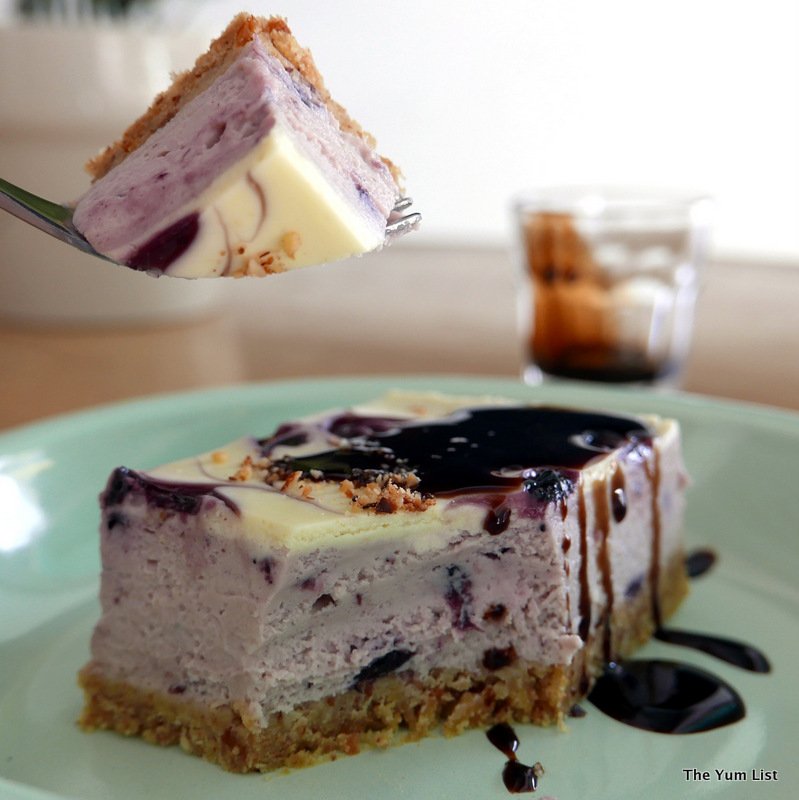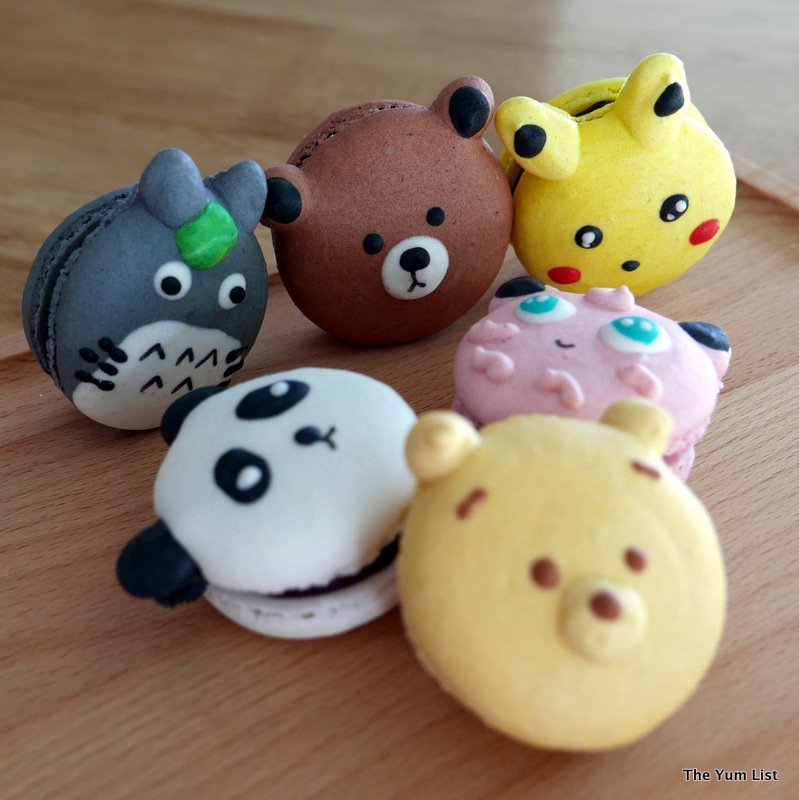 Reasons to visit: If you love cafes and comfort food, this is a place worth adding to your list of cafes to check out in Kuala Lumpur.  Between the stringy Mac and Cheese, oozing with flavors and the over indulgent but so worth it, Jigglypuff waffle, there is something delicious and innovative for everyone.
Milligram Cafe – Coffee & Eatery
8 Jalan SS26/4, Taman Mayang Jaya
Petaling Jaya, Malaysia
www.facebook.com/milligramcafe
+6 03 7497 4358