Words: Louise Miller     Photos: Monica Tindall
My first glimpse of Carmine left me in no doubt that he was the owner of Monnalisa. Standing with an unmistakably proprietorial pride in the middle of the restaurant, the Italian's initially formidable aura immediately dissolved into a beaming smile and hearty welcome.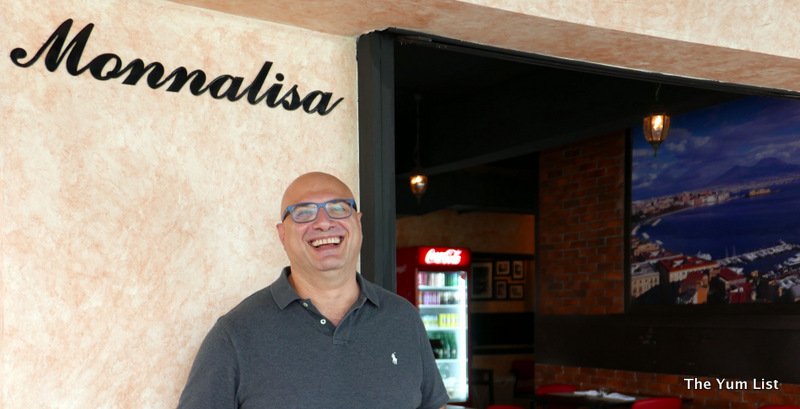 I scanned the dining space: a sea of red chairs to mirror the gorgeous vintage red Fiat cinquecento taking pride of place in the corner and a huge panorama of Naples set into the exposed brick wall that gave the impression of actually looking out onto the birthplace of his  grandma's original restaurant of the same name and inspiration for Carmine's childhood dream of one day running his own.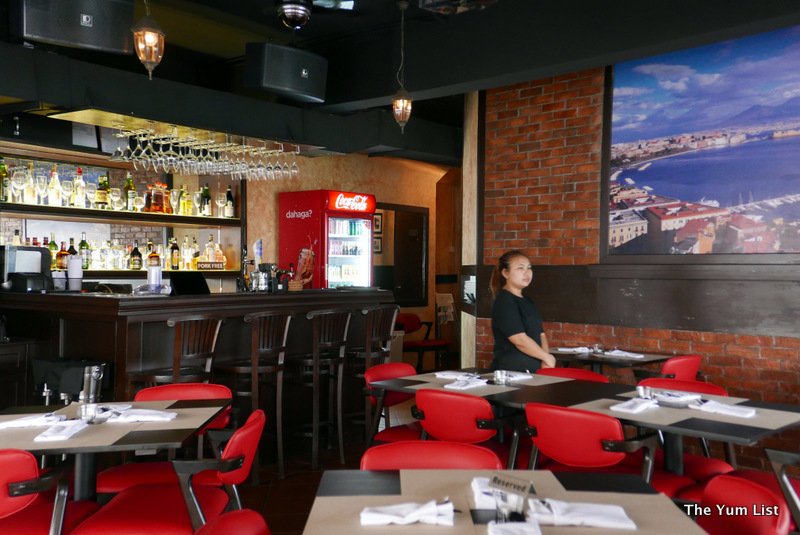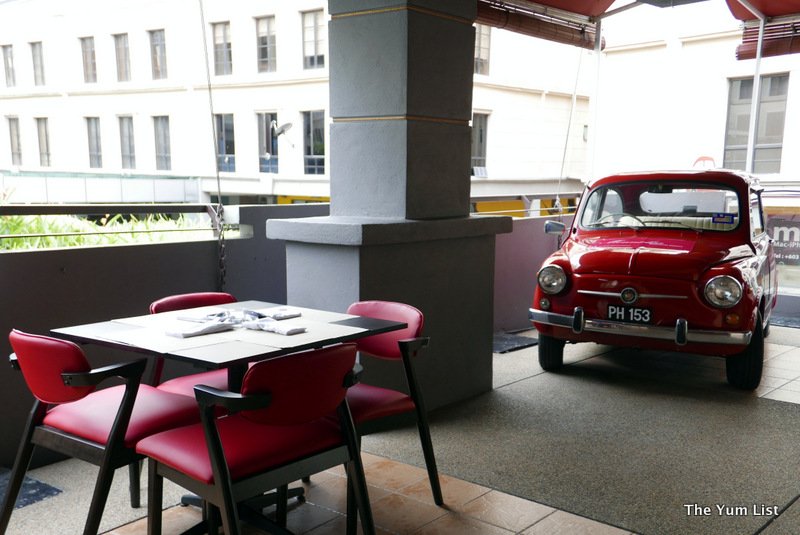 Last April, our host left behind a career in engineering in favour of following in his ancestor's footsteps and a few steps from the bar reveals a touching and fitting tribute to this lady in the form of a gallery of framed photographs. The black and white images of his grandmother and cousins in the family run restaurant-bar is a reminder, if any were needed, of the roots to which Carmine is fiercely loyal.
In a nutshell, if it's not Italian, it's not on the menu and in true Italian style, Carmine animatedly shares his views on his homeland's cuisine telling us that until recently, Italian restaurants in KL have been characterised by a few fine dining establishments offering pretty presentation with prices to match. Monnalisa is one of a few 'new generation' Italian restaurants offering honest and uncompromisingly authentic fare in a chilled out, neighbourhood environment.
The arrival of our starters made his concept abundantly clear: We were treated to Crocche' di Patate (RM15) and Insalata Caprese (RM20) both of which highlighted Carmine's desire to prioritise quality of ingredients and therefore flavour, over all else. The potato croquettes made with smoked mozzarella cheese and Parmesan are steeped in nostalgia and family tradition for Carmine as his mother still makes them every Sunday. Our first bite revealed why – crisp on the outside, melt in the mouth cheesy potato cylinders would be sure to please all of the family. In contrast, was the refreshing Mediterranean flavours of the tomato, mozzarella and basil salad, easily the most delicious version of this classic I have sampled.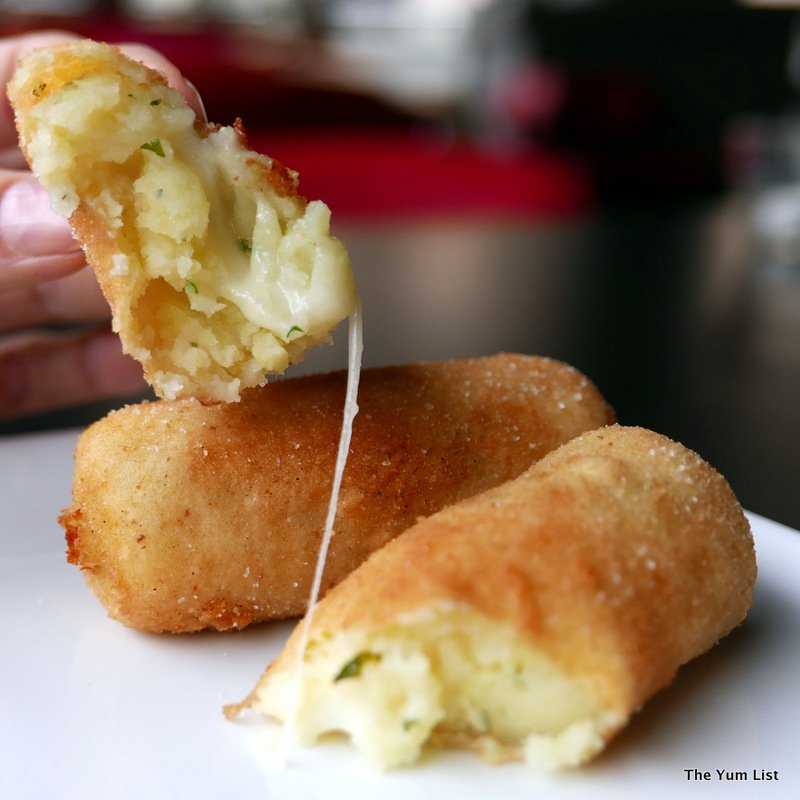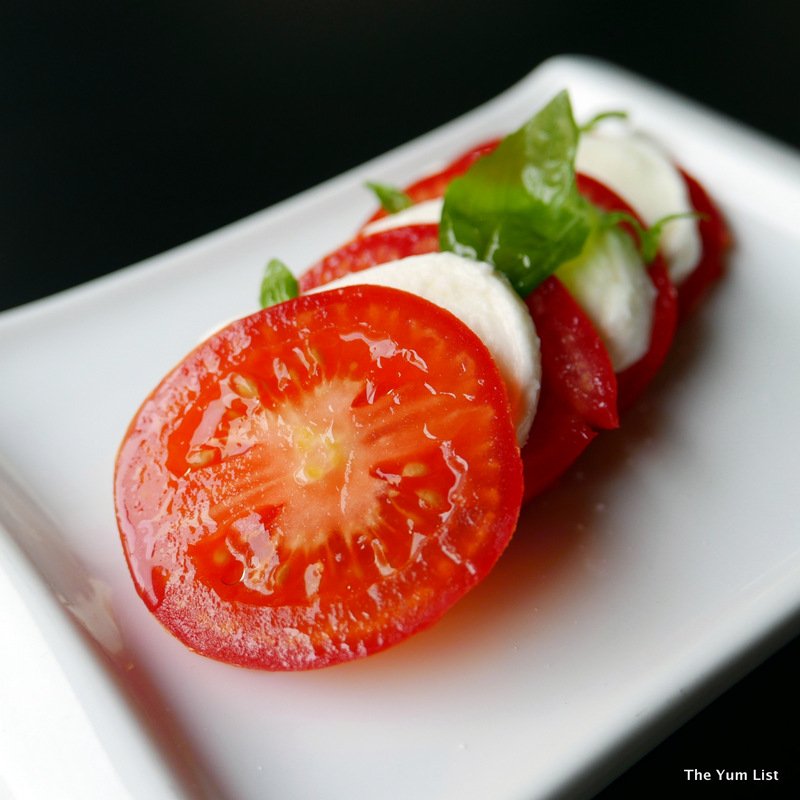 Pasta followed. True to his Neapolitan roots, only dried pasta is used since this longer lasting version of the fresh Italian staple originated in Carmine's home town. Orecchiette con Broccoli (RM20) so named for their little ear shape were just perfect receptacles for the broccoli, garlic, chilli and parmesan cheese sauce. The pasta and the little broccoli florets were perfectly al dente and the flavours were sublime.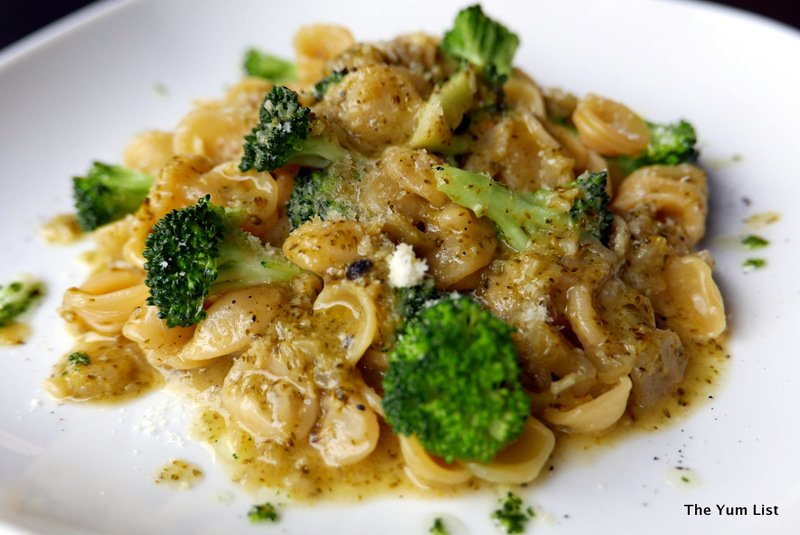 Equally delicious was the Rigatoni Monnalisa (RM28). We knew that we were in for a treat since this dish bears the restaurant's name and is one of their top sellers. Like a bolognese but without tomatoes, the sauce which is made from beef braised in stock for three hours is rich, aromatic and deeply satisfying.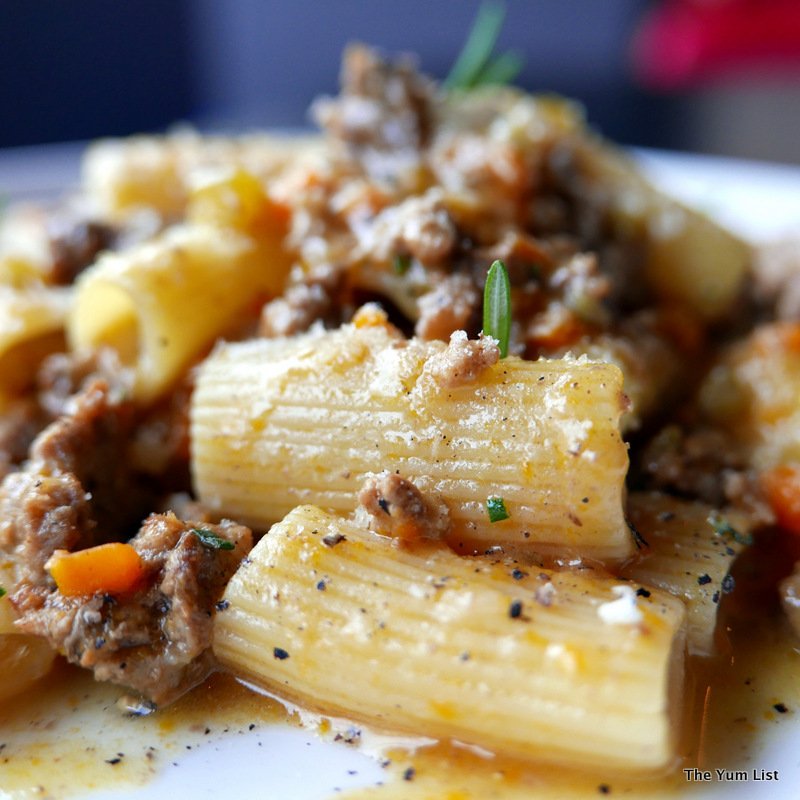 Costolette di Agnello (RM50) saw high grade New Zealand lamb chops seasoned with rosemary and garlic cooked to perfection. Ours were cooked just as we like – pink and tender but you can of course choose to go either side of medium should you prefer. The meat was accompanied by side dishes, Pure di Zucca (RM5 – seriously, RM5!) and Peperoni (RM8 – I am actually double checking the menu here as these prices are beyond reasonable). Both were wonderful partners to the lamb: the pumpkin velvety smooth and comforting and the peperoni a perfect contrast of the sweetness of roasted bell peppers with the saltiness of Italian black olives, the juices of both soaked up by breadcrumbs. Almost like a vegetarian pâté, this was great smeared over the lamb or just devoured solo.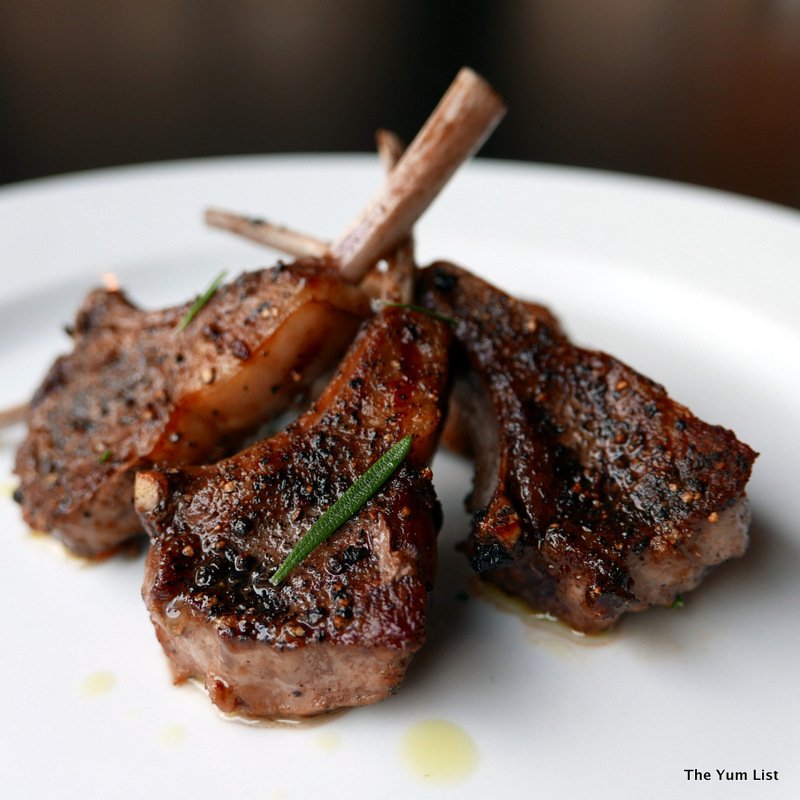 We quaffed the house pour with our mains, a bold and fruity Adesso Nera D'Avola Sicilia (RM20/95) with our mains, just one of many reasonably priced Italian wines on Monnalisa's list. There are also Italian beers (in addition to Tiger and Guinness) and for those wishing to conclude their dining experience with a digestif, a selection of Italian liqueurs.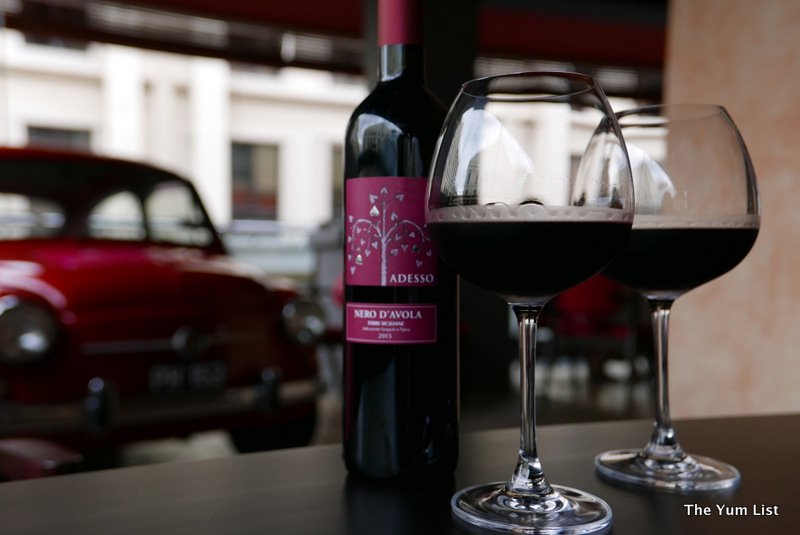 Had we visited Monnalisa before January, our meal would have been pizza free since Carmine and his team took some time to perfect their dough before adding pizzas to the menu. I can now tell you that the pizza served here was worth the wait. Made with Italian flour and only a teensy amount of yeast, it's cooked on stone in their pizza oven at 400 degrees for precisely 90 seconds. The result is a crisp, slightly charred edged, incredibly flavoured focaccia base that yields just as it should under the weight of the toppings. We sampled the Ortolana (RM36), a very pleasing choice generously laden toothsome aubergine, courgette, mozzarella, basil and tomato sauce.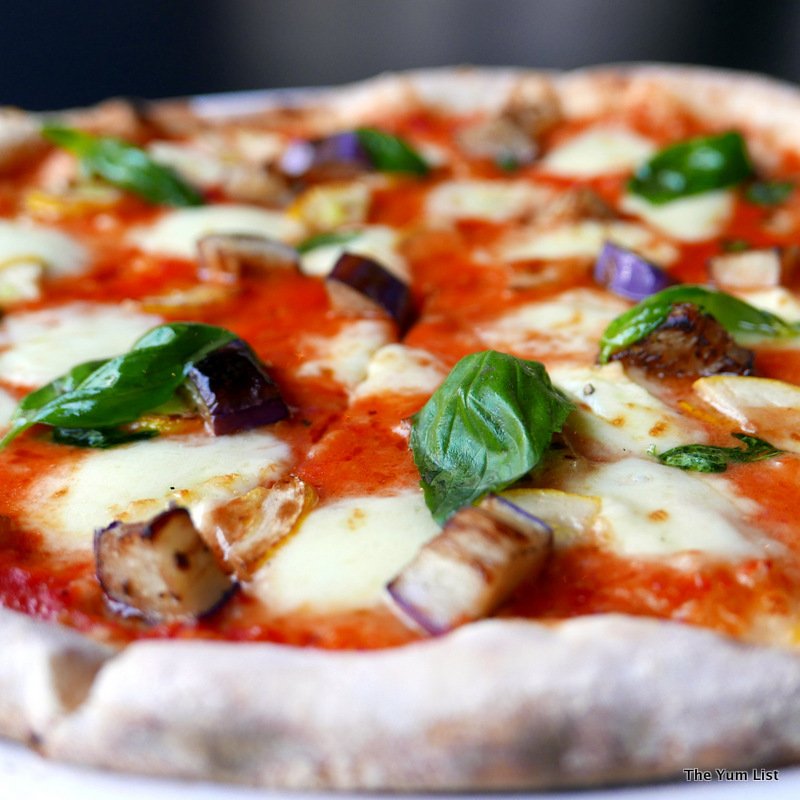 And if one pizza wasn't enough, Carmine insisted that we try his Pizza Fritta (RM33) since we wouldn't find this dish anywhere else in KL and who were we to say 'no'? The deep fried calzone stuffed with cheese was like a plump pizza pillow and so much lighter than the name of the dish suggests –  the height of cheesy indulgence!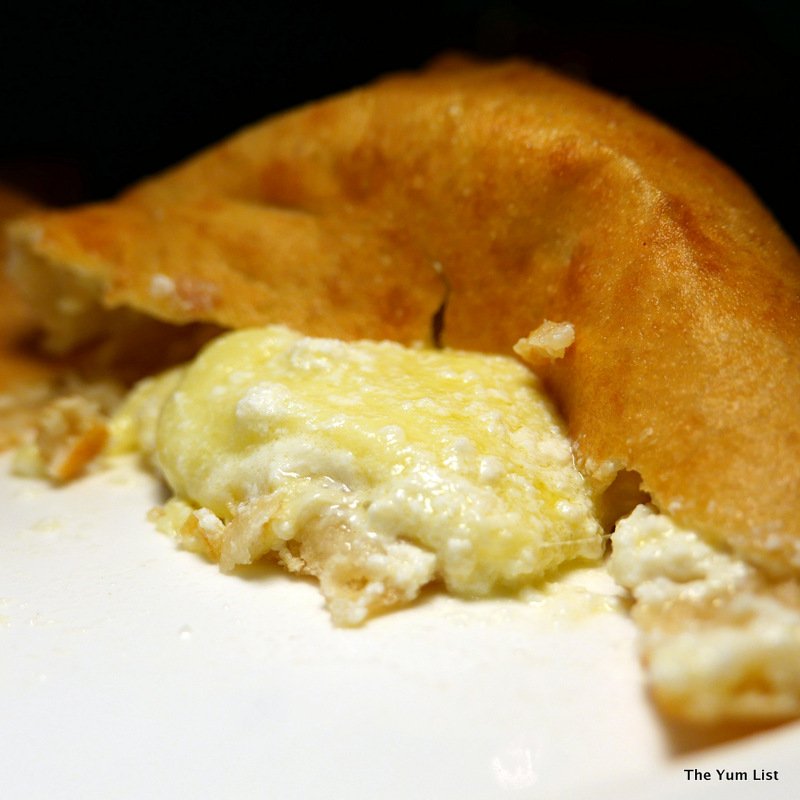 In a bid to introduce his diners to lesser known Italian desserts, sweet toothed patrons will discover Baba' al Rum (RM15) and Pastiera Napoletana (RM18). The former was presented as little cork shaped pieces of Neapolitan cake infused with rum (an alcohol free syrup infused version is also available for tee-totalers) and the latter, a super light and tasty sweet pie made with ricotta and wheat berries.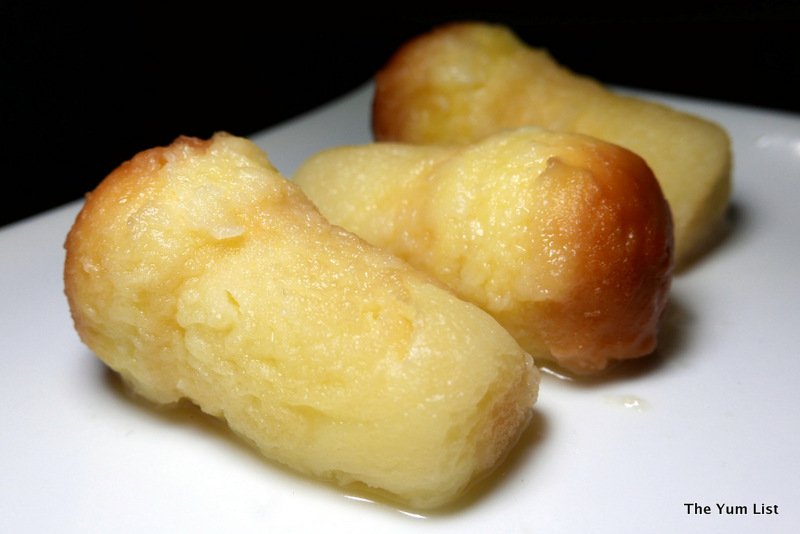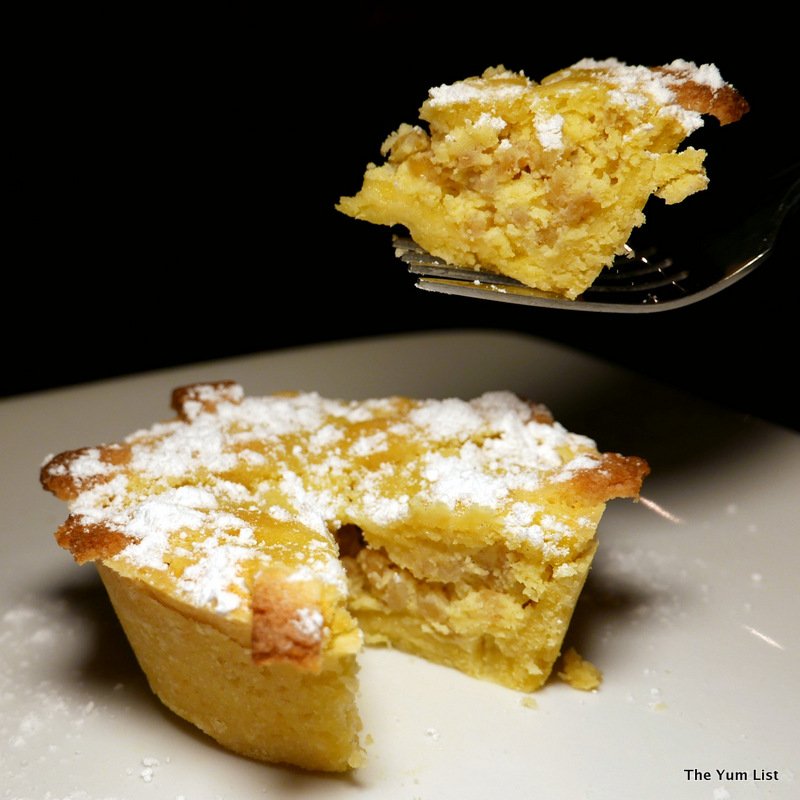 Reasons to visit: A true taste of Naples in a relaxed environment! The menu's highlights were the Insalata Caprese, Rigatoni Monnalisa and Costolette di Agnello.
Monnalisa Italian Restaurant
Hartamas Shopping Centre, M-1-1
50480 Kuala Lumpur
Malaysia
+60 3-6206 5394
www.facebook.com/MonnalisaMY
Monnalisa is open Monday to Saturday from 4pm -11pm
Opening hours
Monday to Saturday: 4pm to 11pm
Closed on Sunday