Words: Joanna McCall    Photos: Monica Tindall
It was pouring down with rain as I made my way towards the Shangri-La Hotel Kuala Lumpur, brolly in hand and feet soaked through from splashing through puddles. Despite this, I was glad to be walking – it was Friday and raining so the traffic was atrocious! Looking slightly bedraggled I approached the entrance where the doorman took my wet brolly and placed it in a bag and another held the door open for me to enter the grand, opulent lobby. Stepping inside that distinctive Shangri-La scent (white musk) tickled the air, and fresh floral arrangements made a distinct contrast to what I had just come in from. It's incredible that even with my wet-cat look, Shangri-La still had the ability to make me feel like a minor celebrity! And, attending the launch of their newly renovated restaurant Lemon Garden, only added to the glamour.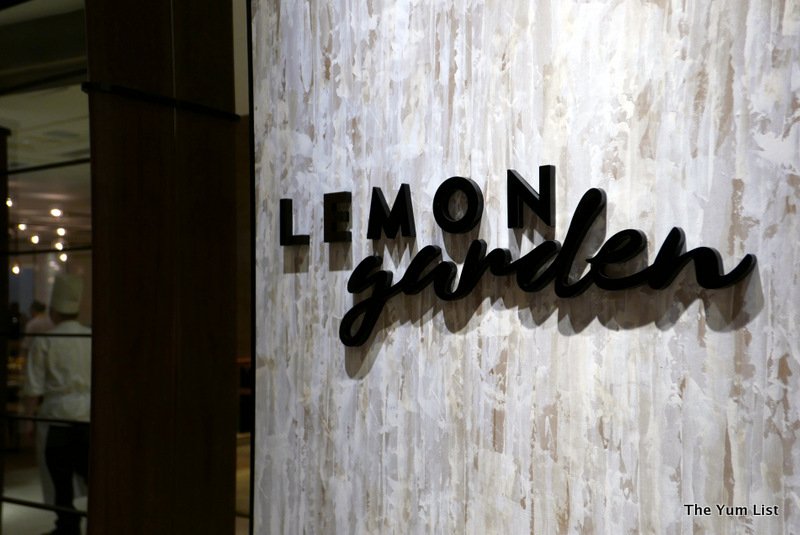 This evening was the debut of their fresh new look and updated menu and I was excited to see what they had on offer. On arrival we were greeted by the friendly waiting staff, who presented us with what they called the 'LG Martini'. A small cube of dry ice was dropped into each martini glass, producing billows of smoke, a great theatrical start to the evening. The cocktail was delicious too – vodka mixed with tart lemon juice and a touch of sugar syrup.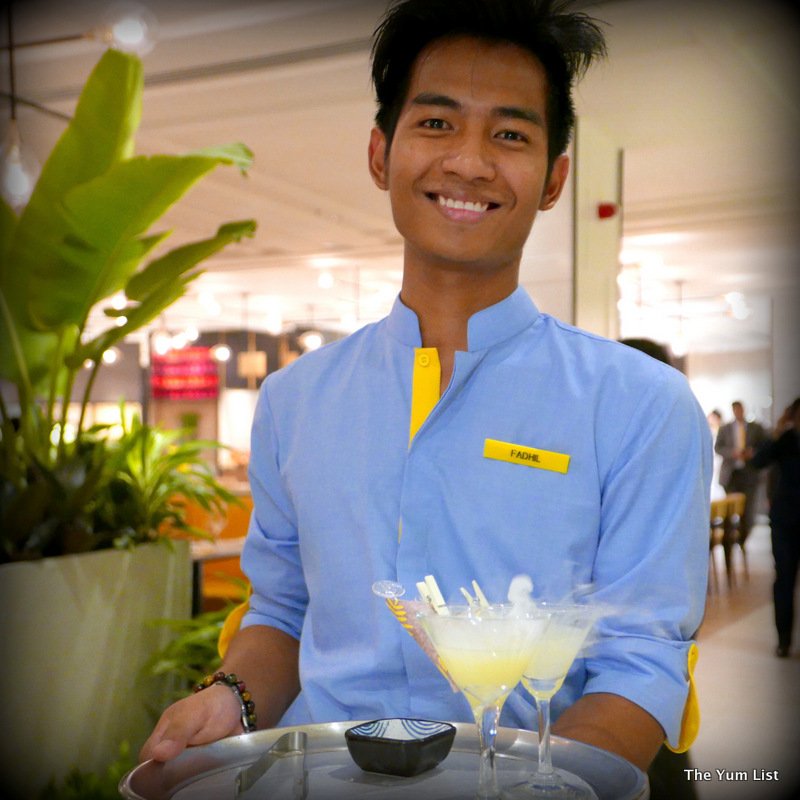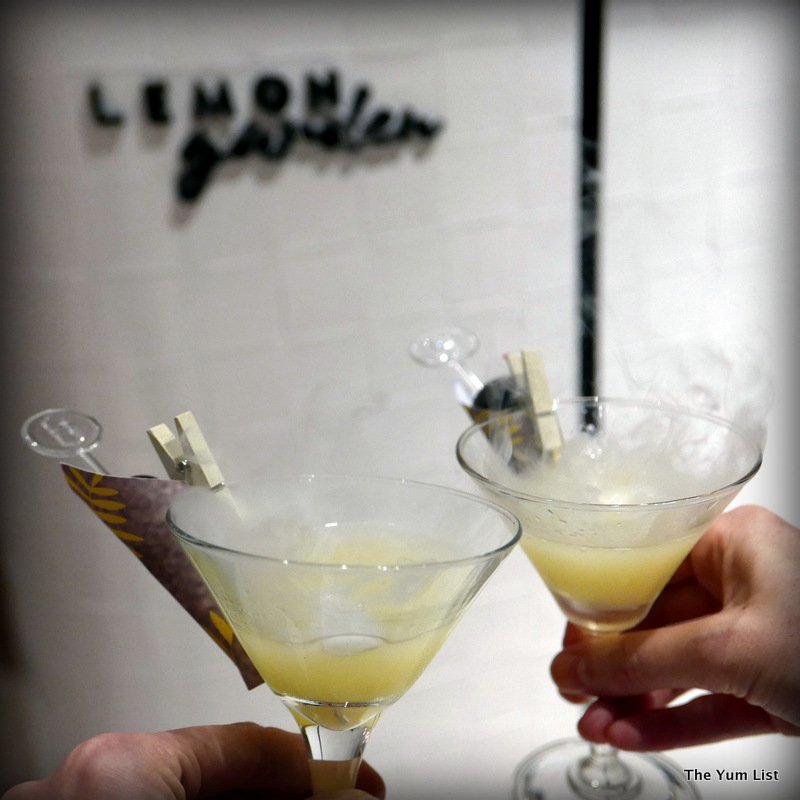 I was immediately impressed by the new light and airy decor. The interior was modern and sophisticated with clean glass paneling and chic lighting design. There were nice touches of bright yellow on the floor tiles and table decorations, as well as greenery from large potted plants.
The restaurant operates on a buffet concept so diners can expect an array of different cuisines from all over the world. Chinese, Italian, Indian, Thai, Malay, Japanese and Western specialties were all available to choose from. I am famously bad at buffets – I always panic and end up with a bizarre mixture of food – so I was determined to make the most of it this time and sample all of the best dishes on offer.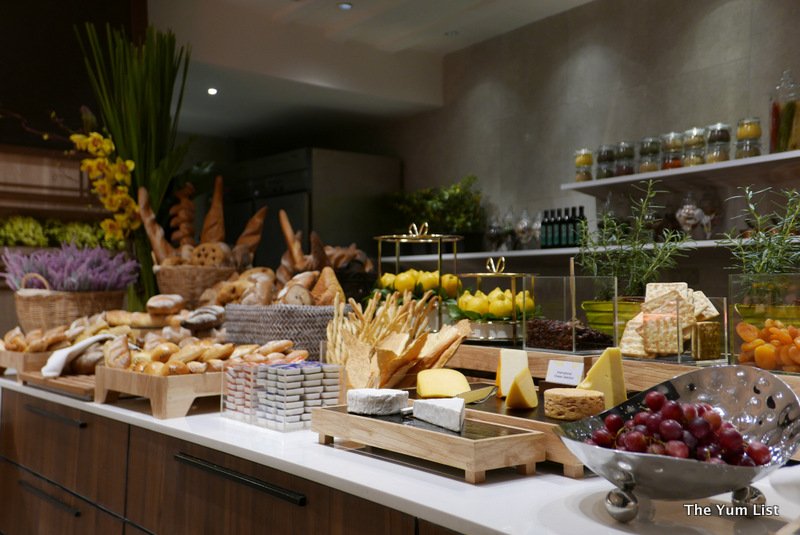 I began with a selection of starters from the salad bar: wild mushroom salad with shredded Parmesan and baby spinach, chicken salad with mango, crunchy apple and a chilli infused dressing and confit prawn with thyme and kyuri. The salads were great but I started to realise that I had missed a trick when I looked around at other diners whose plates were piled high with fresh seafood.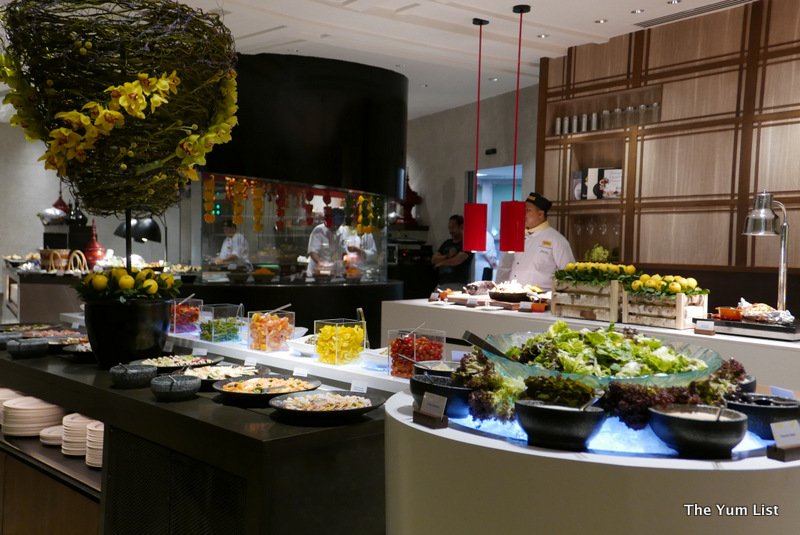 Monica and I took full advantage of the magnificent seafood station, a mouth-watering display of fresh oysters, crabs, prawns, scallops, langoustine, sushi and sashimi. I swung back past the salad bar for a selection of cold cuts including thinly sliced roast duck, smoked salmon and a freshly baked crusty bread roll.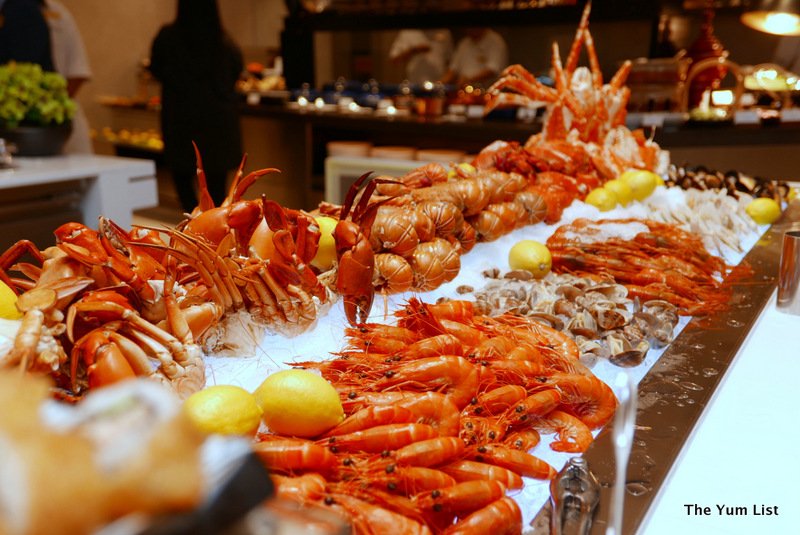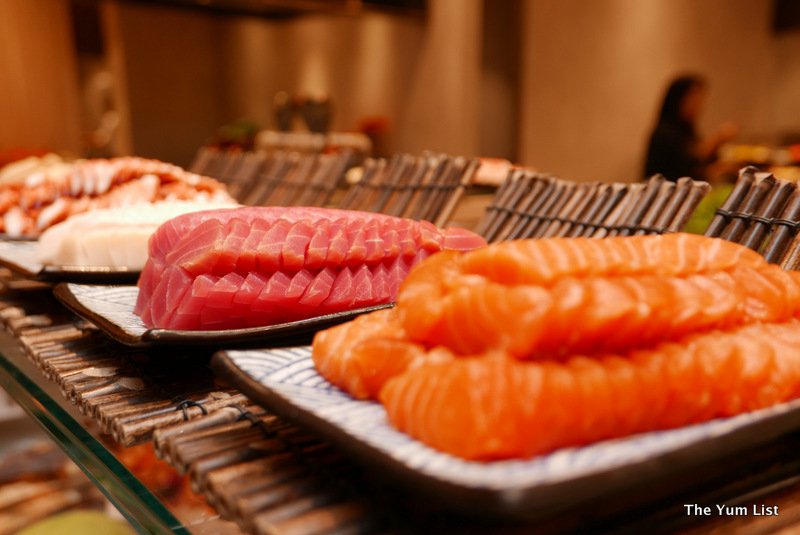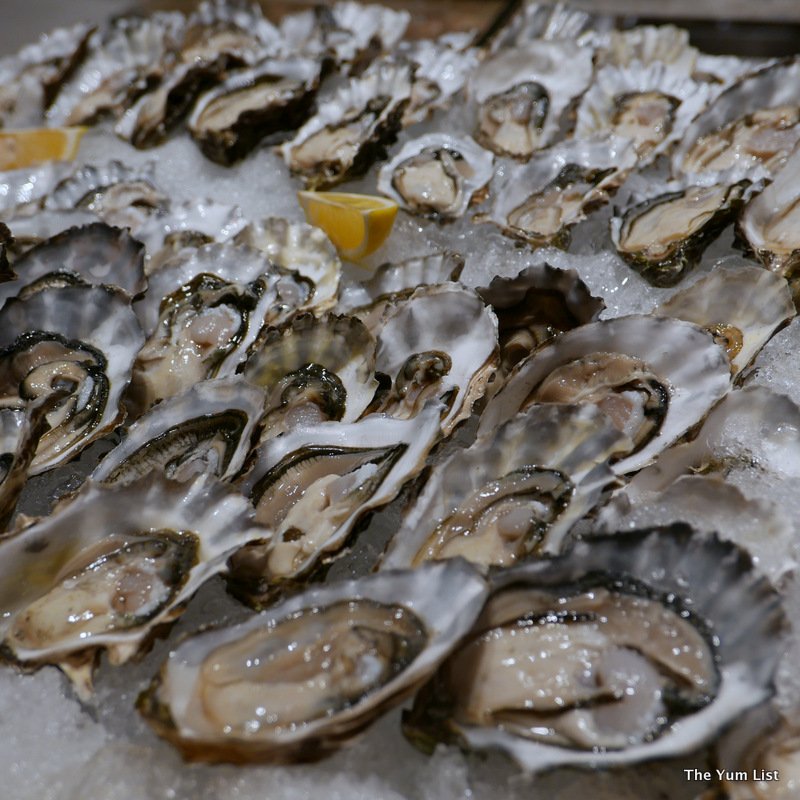 Next up was the Asian Theatre Kitchen, which is equipped with its own hot tandoori oven. Local favourites such as roti canai and chicken satay were cooked to perfection. We also sampled the chef's special: Nonya Curry Laksa – creamy coconut curry with rice noodles. I've often been put off by laksa here in Malaysia as they are usually too spicy for my unaccustomed palate, but this one had just the right amount of heat. There was extra chilli available on the side for those who wanted additional kick!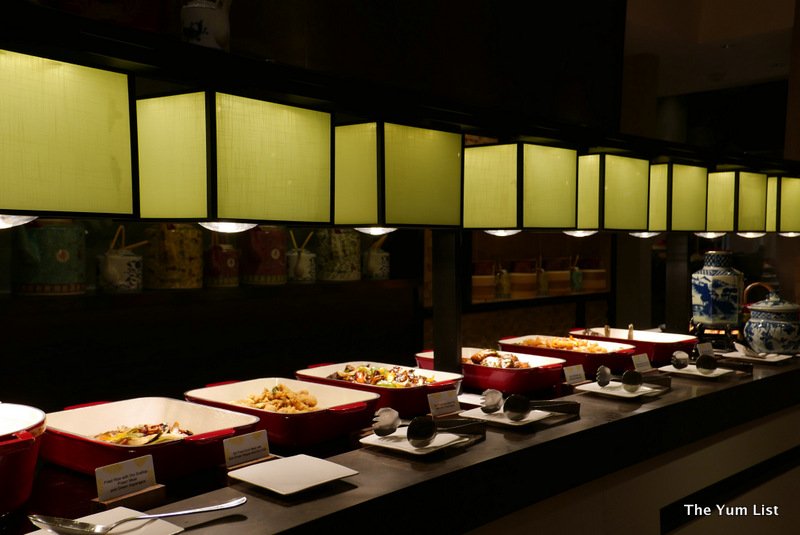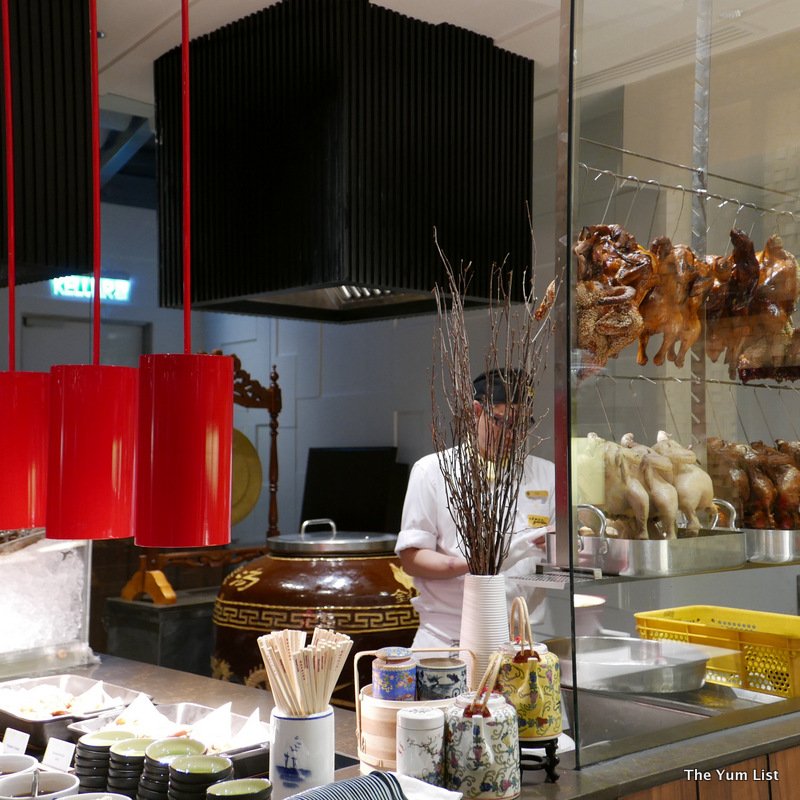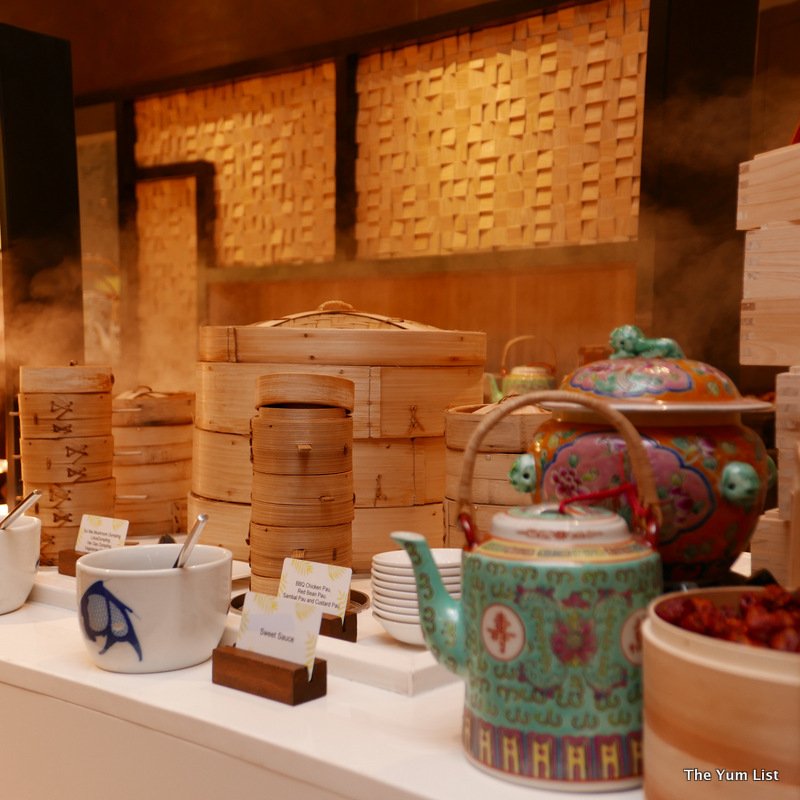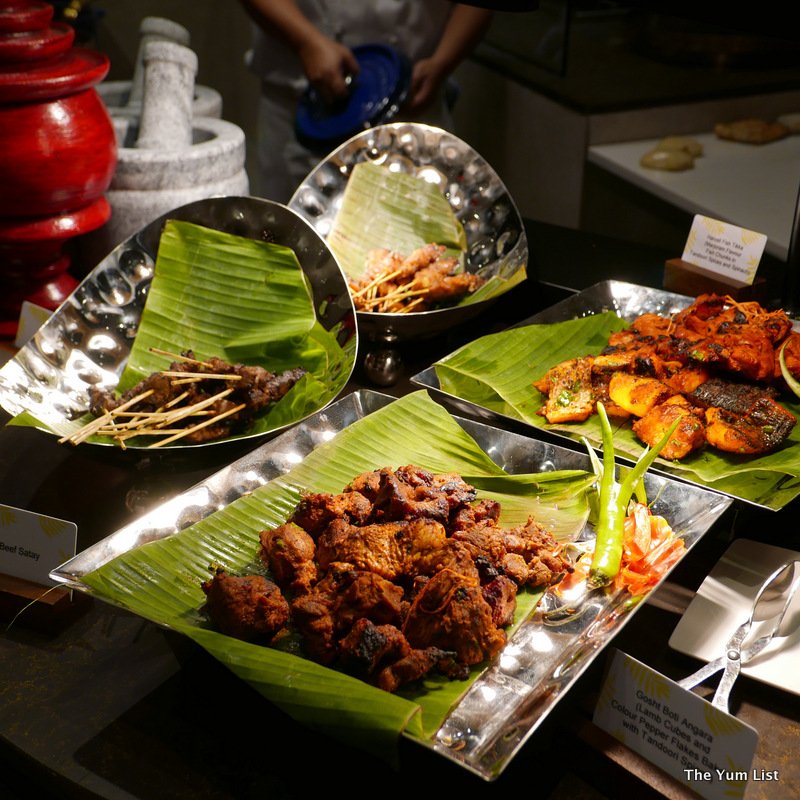 Back at the Western Theatre Kitchen I filled my plate with baked salmon with Parmesan herb crust and roast beef with mushroom gravy, accompanied by creamy Dauphinoise potatoes. Monica was a fan of the bouillabaisse soup and I loved the beef Bolognese pizza straight from the wood-burning pizza oven.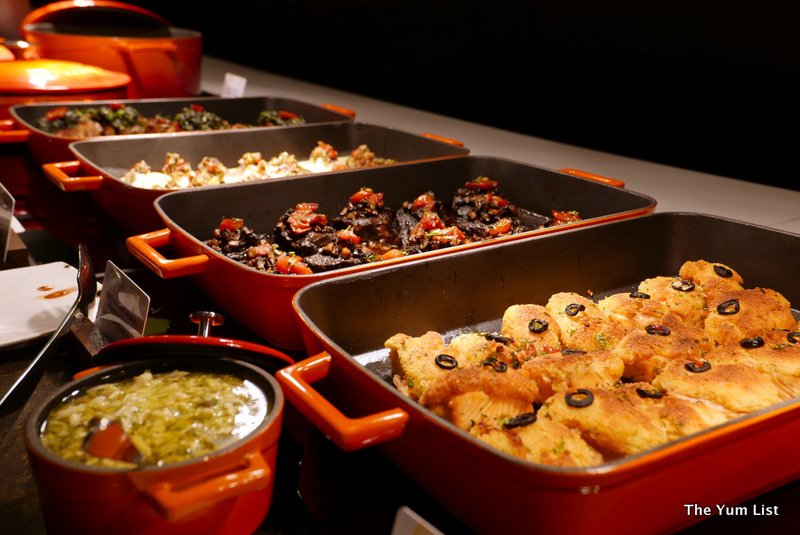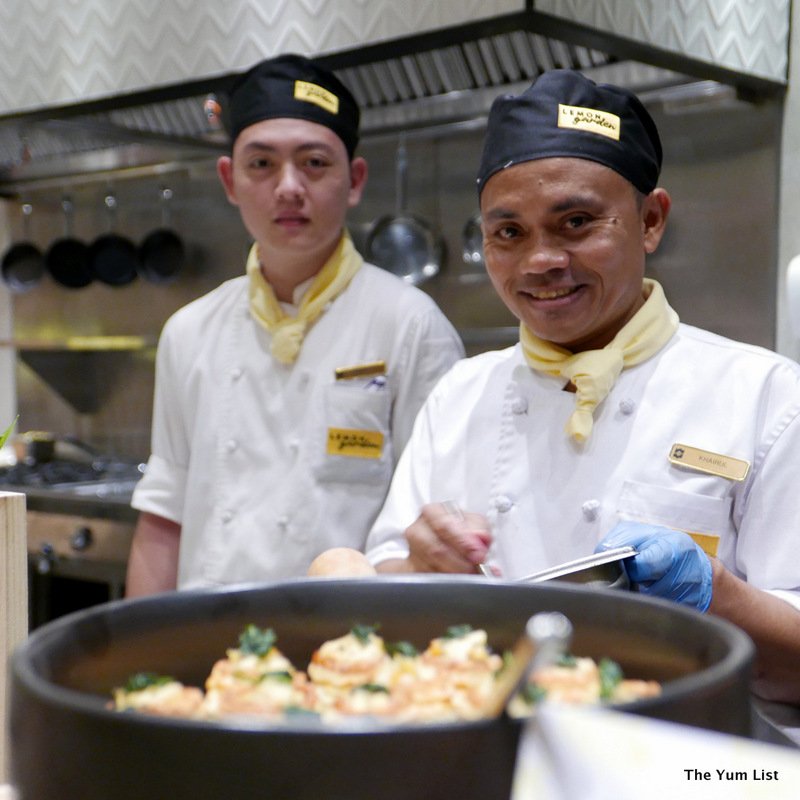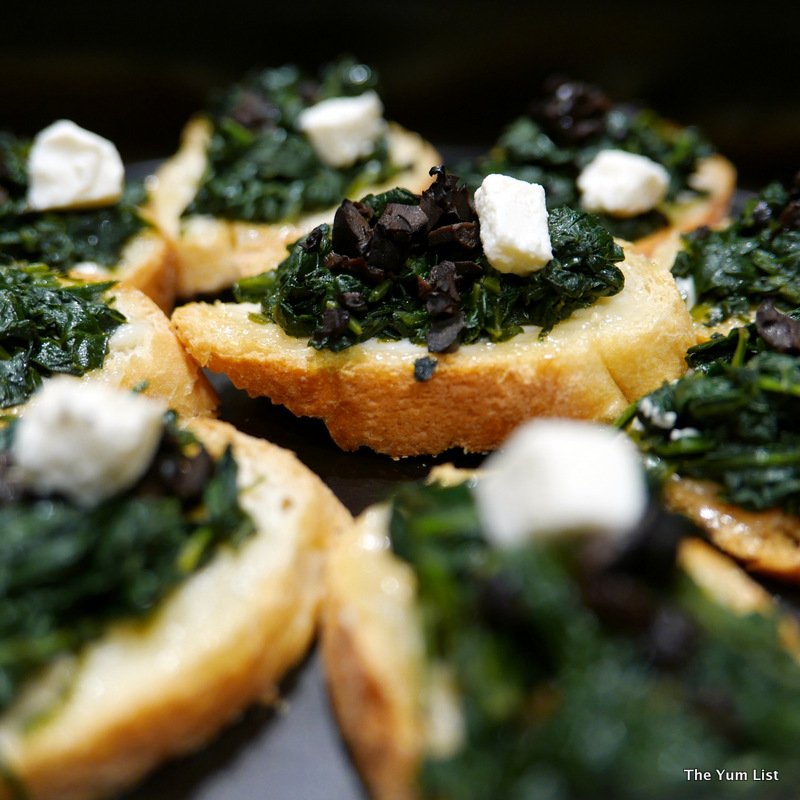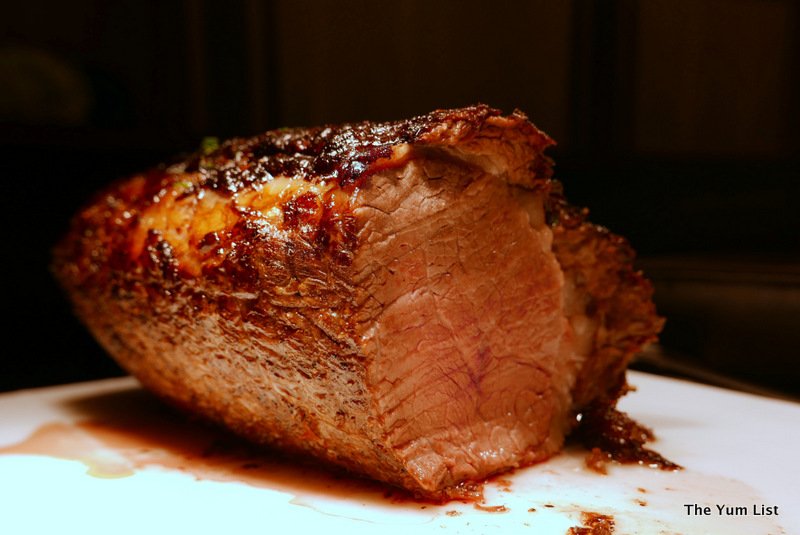 One of the drawbacks of a buffet for me is that I will nearly always reach that inevitable point where I am so full I can barely move. I had reached this point after my third plate of savoury delights. Despite this I was determined to enjoy some of the sweets at the decadent looking Desert Pavilion. The choice was overwhelming, including local favourites such as Coconut Pandan Hot Soufflé and Ice Kacang, along with waffles, crepes, cakes, tarts, ice cream and a chocolate fountain. I opted for the coconut mango panna cotta, tiramisu served in a mini espresso cup and a beautifully decorated macaron. The bread and butter pudding with vanilla cream was also a hit.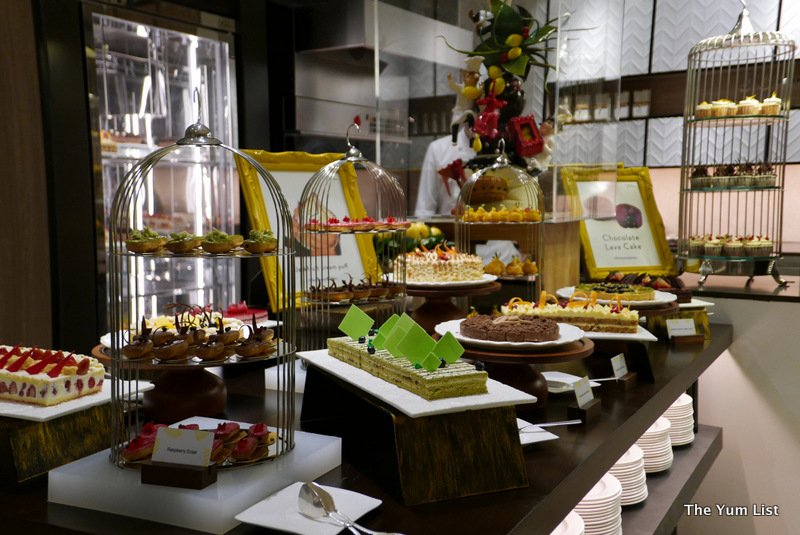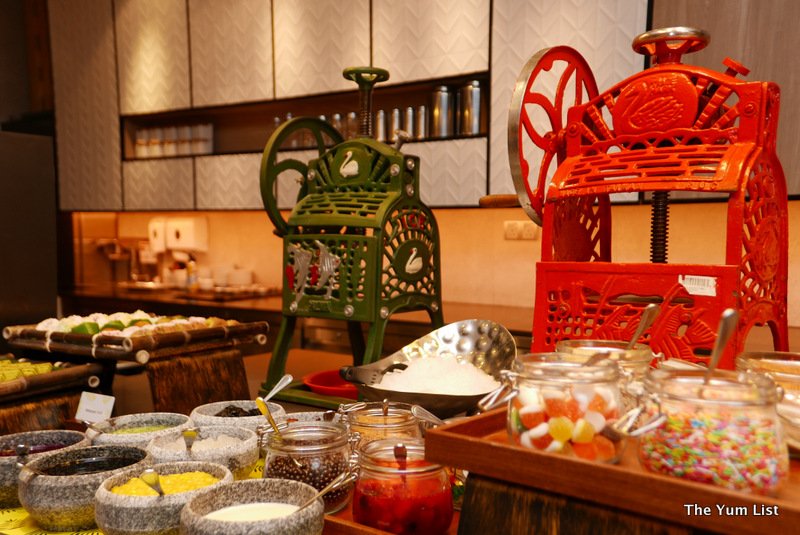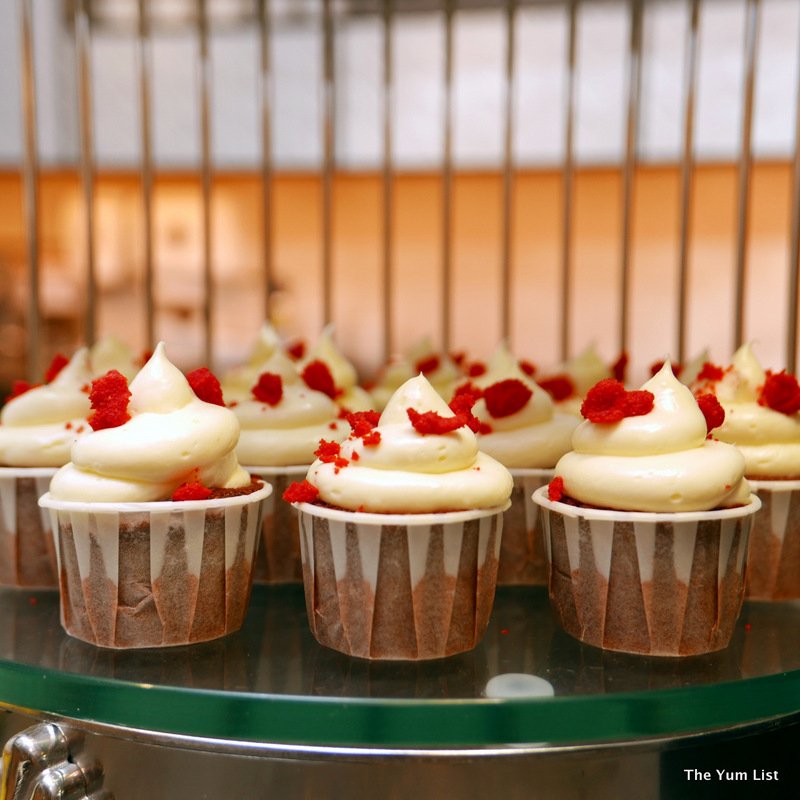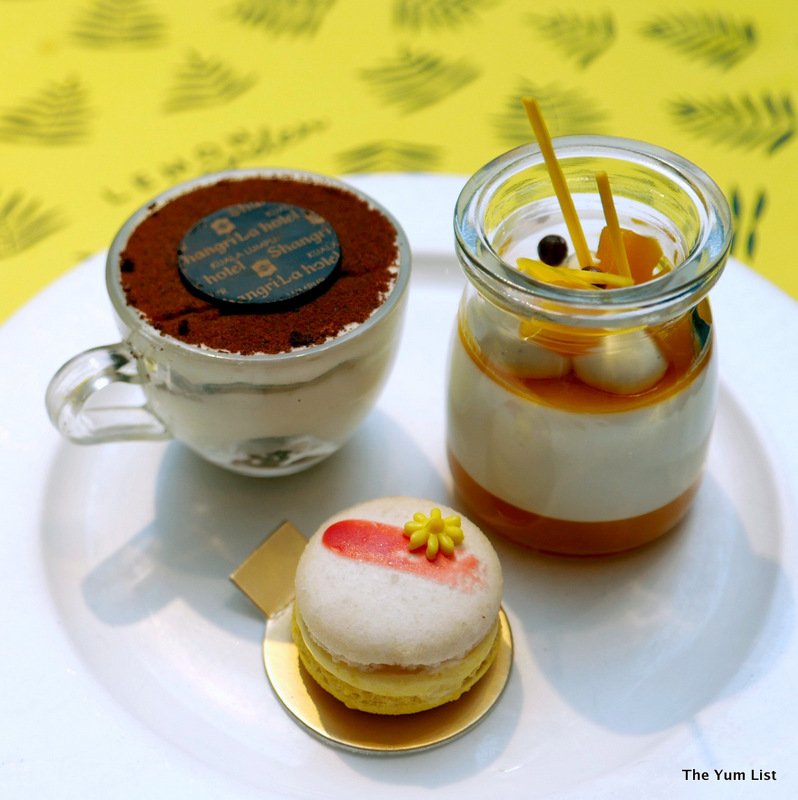 On our visit, we experienced the Seafood Dinner Buffet (RM208), which is available every Friday and Saturday from 6.30pm to 10.30pm. There is a range of buffet options to choose from throughout the week ranging from the cheaper International Lunch Buffet (RM128), available Monday to Friday from 12noon to 2.30pm, to the Sunday Champagne Brunch (RM488), available every Sunday from 12noon to 3pm. The Sunday Champagne Brunch comes inclusive of one bottle of Veuve Cliquot Champagne per person and all prices are inclusive of service charge and GST.
Reasons to visit: Indulgent seafood buffet and decadent deserts. High quality produce well executed by the new executive chef and his team. Chic new decor makes it an enjoyable place to eat, drink and catch up with friends.
Lemon Garden, Shangri-La Hotel Kuala Lumpur
11 Jalan Sultan Ismail,
Kuala Lumpur, 50250
Malaysia
+6 03 2074 3900
www.shangri-la.com/kualalumpur/
[email protected]