Monica Tindall
Coffee starts us off on this Sunday morning at Graze at the Hilton Kuala Lumpur. A handful of espresso-based drinks are founded in a blend of Brazil Santos Cerrado and Colombia Huila Excelso. Americano (RM12), Cappuccino (RM12) and the Macchinetta (RM20) brewed in the mocha pot, are hot and strong.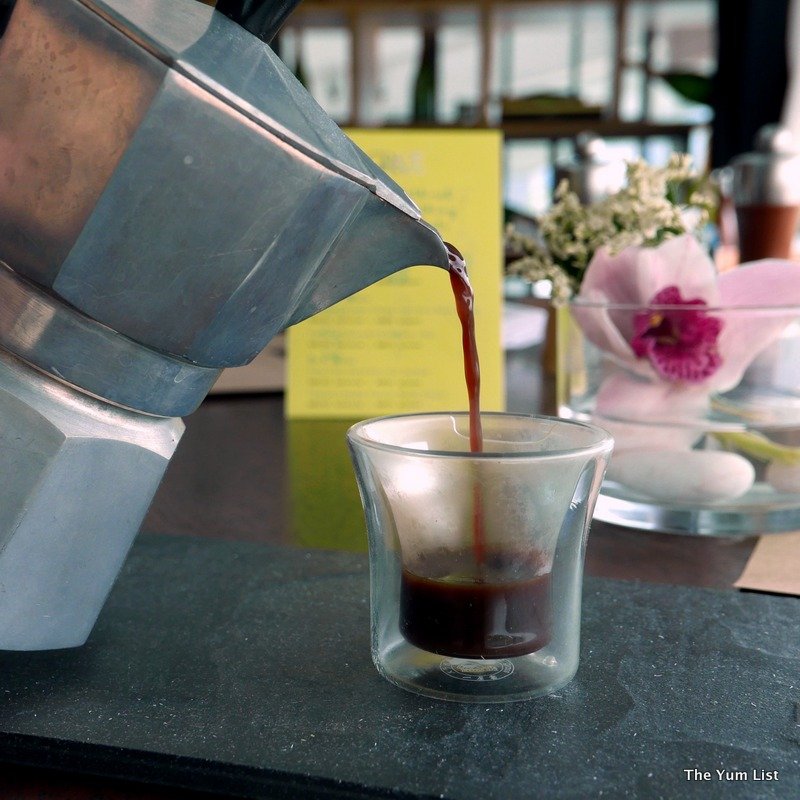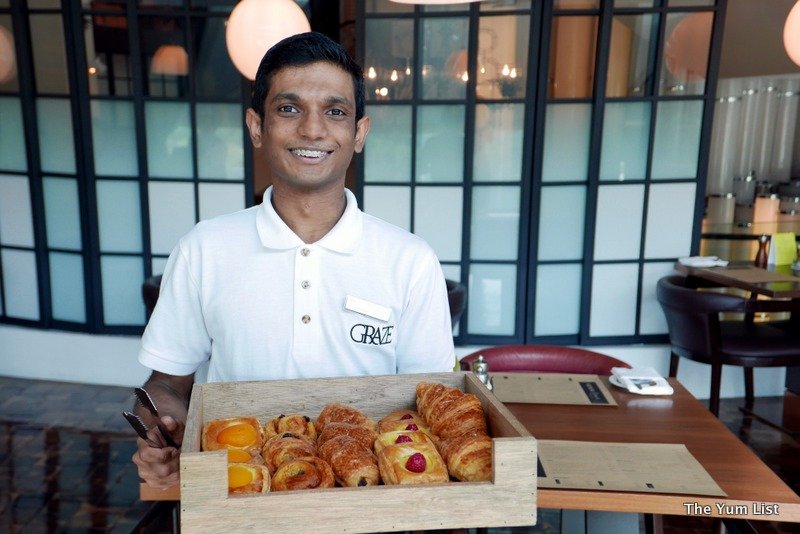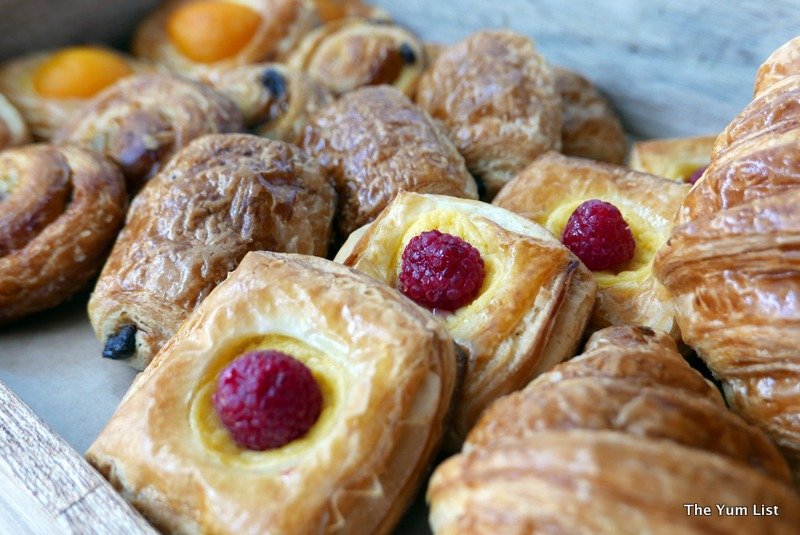 With free parking, lovely views over Lake Gardens and a modern European menu, Graze offers something out of the ordinary for weekend brunch. It's a change from the café scene, and very different to the full buffet brunch. It's just what we need to spice up our Sunday.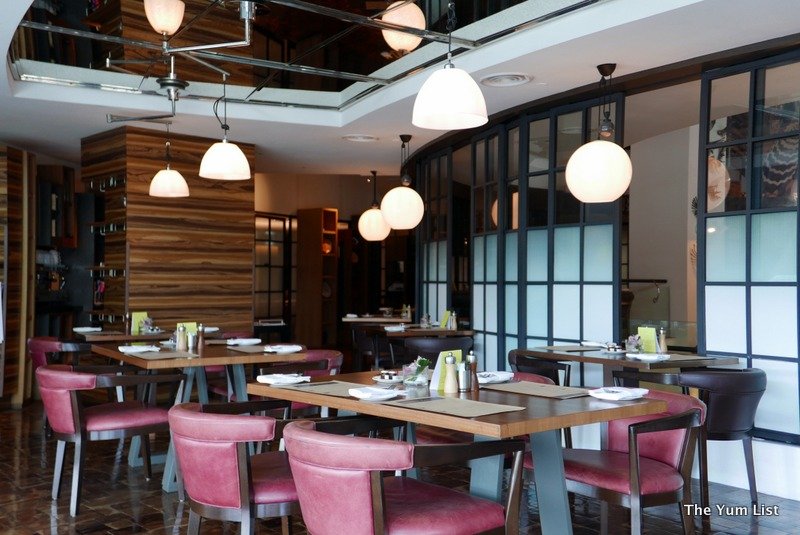 Fresh juices also support the menu: apple, carrot, watermelon and orange, but the menu says, "Brunch without booze is nothing but a sad late breakfast." There's nothing like peer pressure to make us drink.
Hibiscus Freezie (RM30) is a pretty beverage. Vodka, hibiscus jam, hibiscus syrup and pineapple juice are shaken over ice and served in a simple highball glass garnished with a pineapple leaf and hibiscus flower. Hubby enjoys the sweetness of this mix. Cheer-rie (RM30) is a similar deep red in colour, but this time the hue comes from Pedro Ximenez and Maraschino cherry, which are topped up with gin. It's sweet and perhaps a little heavy for me for brunch.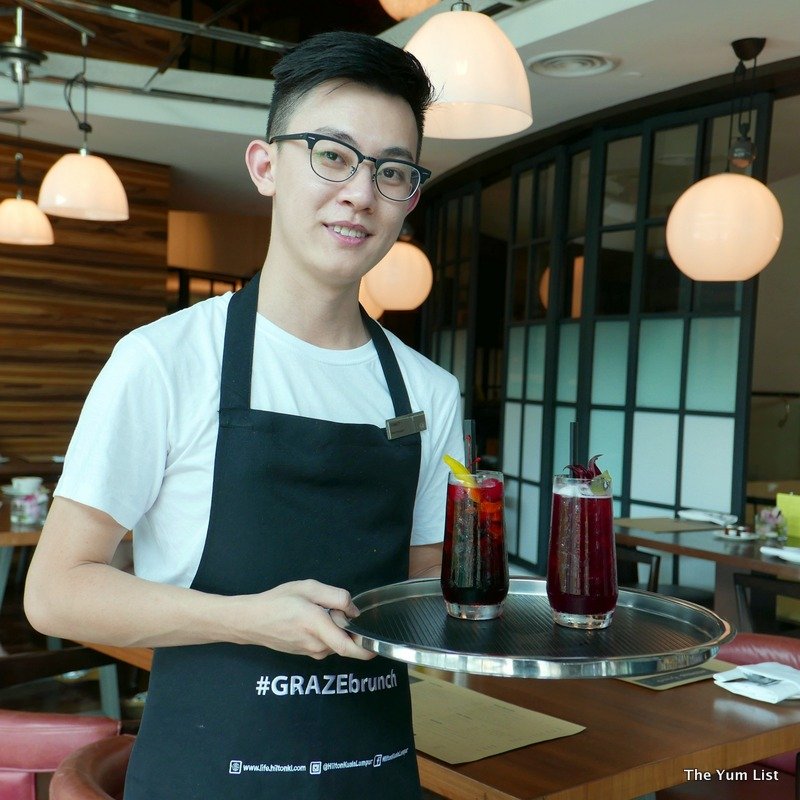 Moving on to food, hubby and I take clearly different paths.
My Healthy Selections
Pretty and fresh, Chef's Seasonal Fruit Platter (RM20) makes a colourful and healthful beginning. Followed up by homemade fruit flavoured yoghurt (RM20) I have a choice of mixed berries, mango or passion fruit. Chef's recommendation is mango, so that's the route I take. The yoghurt is thick and creamy. Absolutely decadent.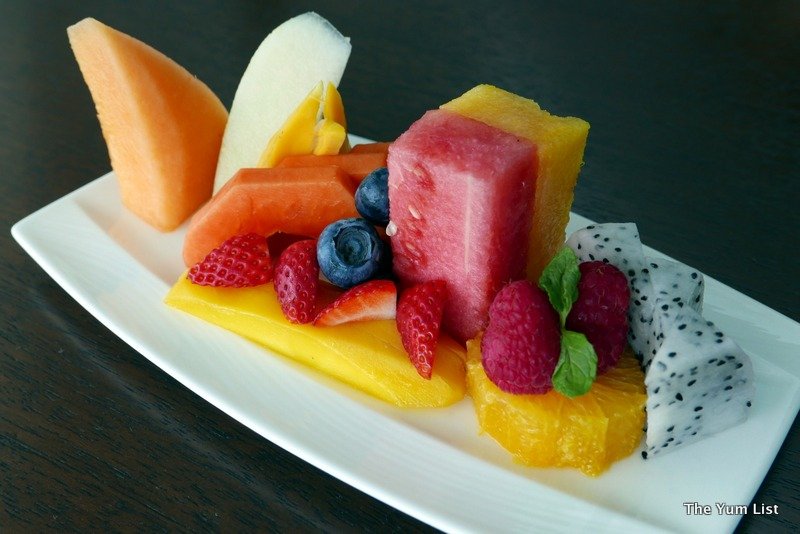 I love eggs for brunch, and my selection of Ratatouille and a Single Poached Egg (RM20) are pleasantly arranged over a small stack of sourdough toast. I find the common brekkie serving is two eggs, so am happy to see this option of one egg. A sprig of fresh basil and Parmesan shavings add flavour and colour to the plate.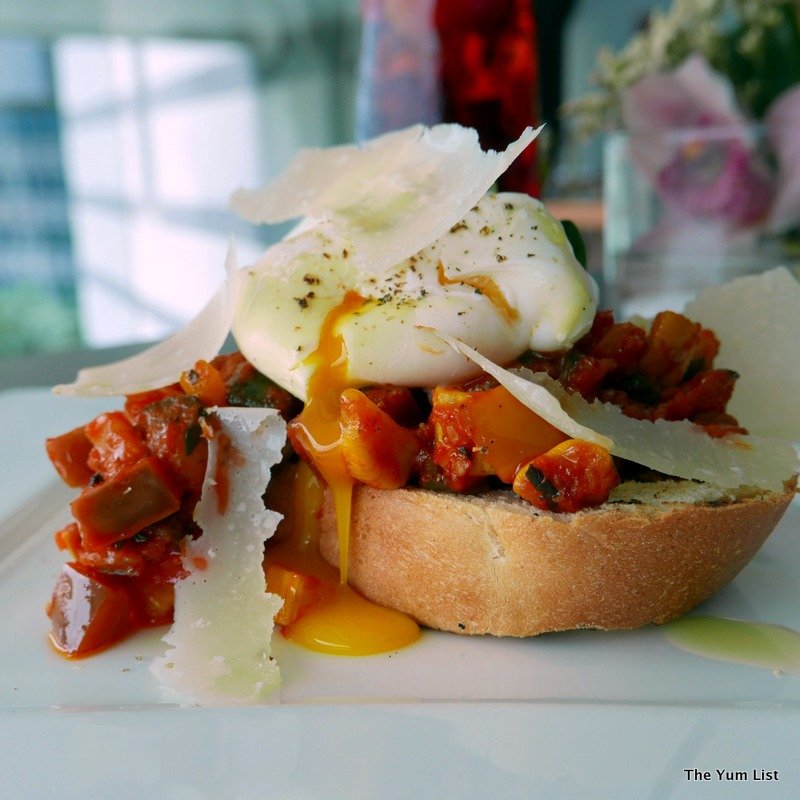 Hubby's Choices
Sauteed Tiger Prawns (RM30) comes with two onsen-style poached eggs in a glass. Extra virgin olive oil is drizzled over the pile with mixed cress and mushrooms underneath. The eggs are silky: the whites are cooked but velvety in texture, and the yolk has a healthy ooze. A large multigrain bread stick is perfect material for sopping up all the goodness.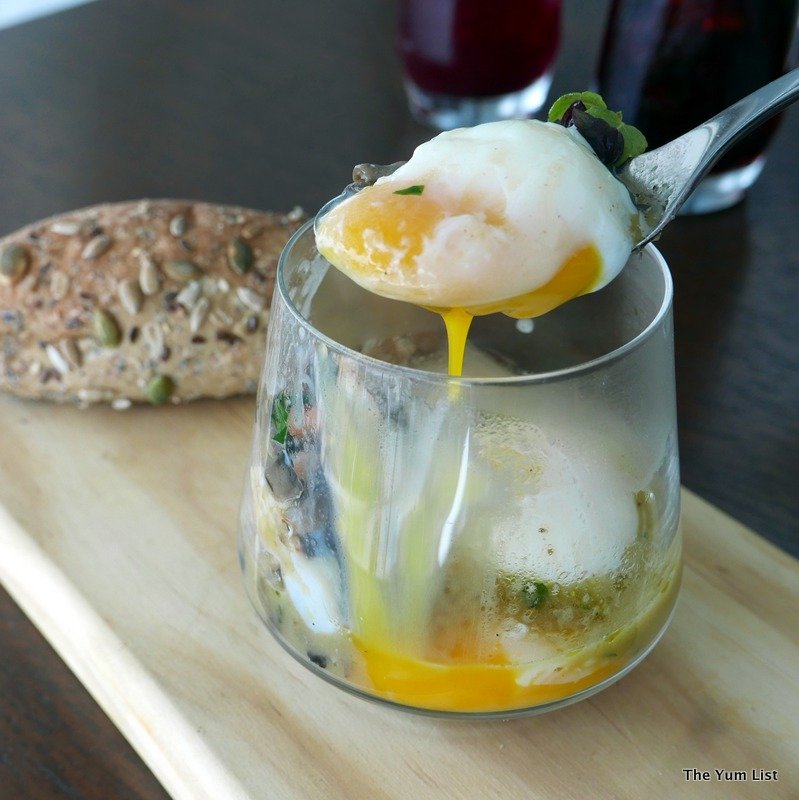 Grilled Black Angus Fillet Mignon (100g RM68) is one of the menu's highlights. It comes with a sunny side up fried egg, and extra sides can be ordered. Hubby picks Roesti Potato (RM12), Sauteed Baby Spinach (RM18), Crispy Beef Bacon (RM12) and Grilled Asparagus (RM18) to accompany his meal. The beef has been let rest for a few minutes before serving and brandishes the shine of moist beef juice. Slicing in, the beef is lean, pink in the middle and attractively charred around the edges. Hubby is happy.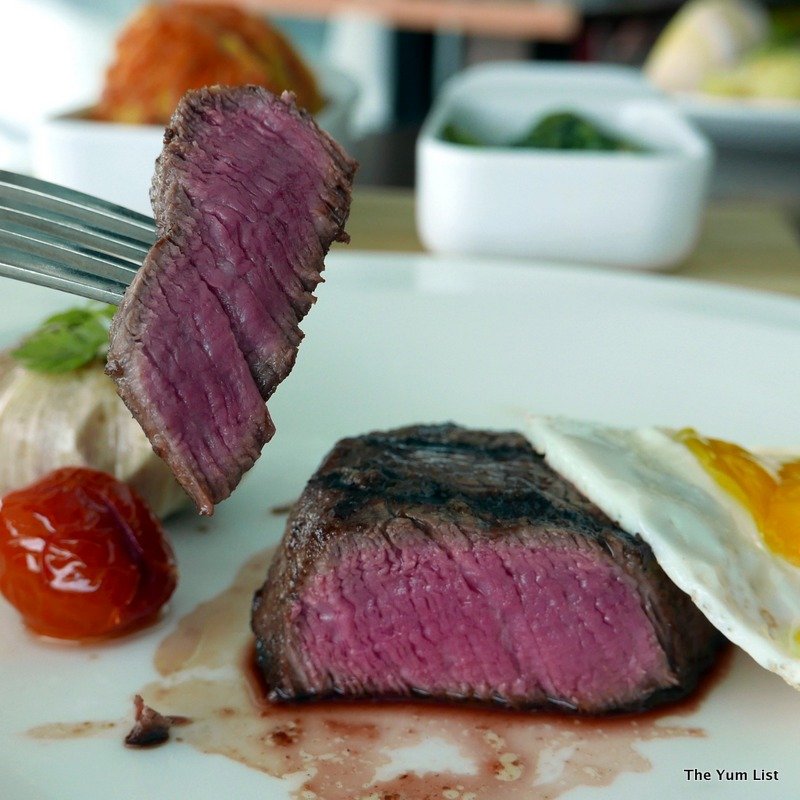 Something Sweet
Decadent Valhrona Chocolate Souffle (RM30) wobbles as it arrives and we hold our breath hoping that it doesn't collapse before I capture its grandness on film. Photographed, I spoon in and find a fluffy mousse like texture. Each spoon in the mouth is as light as a cloud. It sure merits the title adjective "decadent."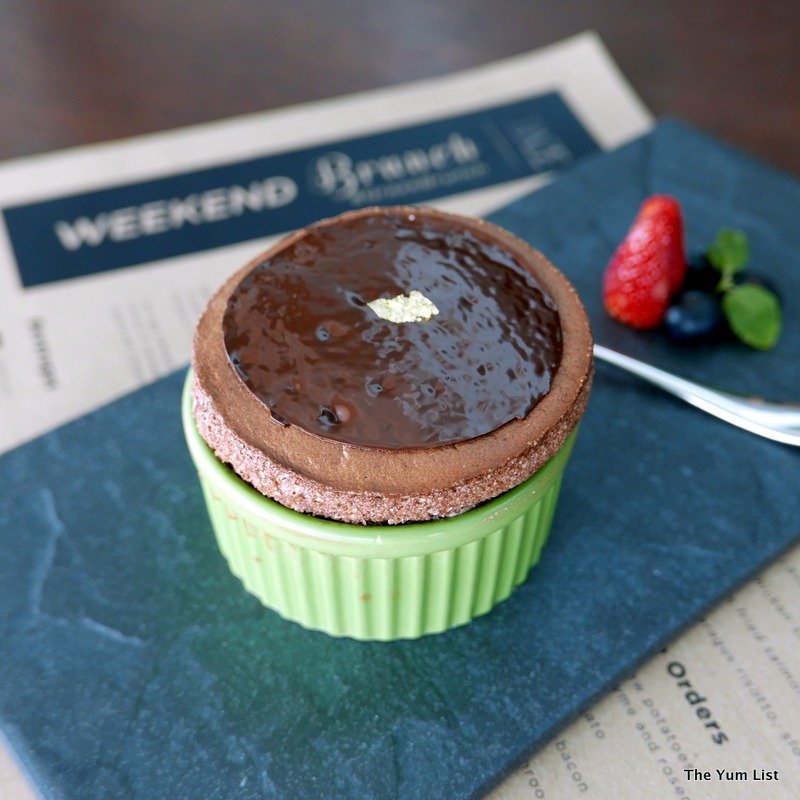 Warm Apple and Raisin Crumble Tart (RM25) is handsomely presented with scoops of baked apple, dried slices, and chocolate and caramel sauces crisscrossing the plate. The desert is layered with moist cake, apple and crumble. The warm tart is made only better with a scoop of cool vanilla ice cream, which quickly melts over the top. Yum.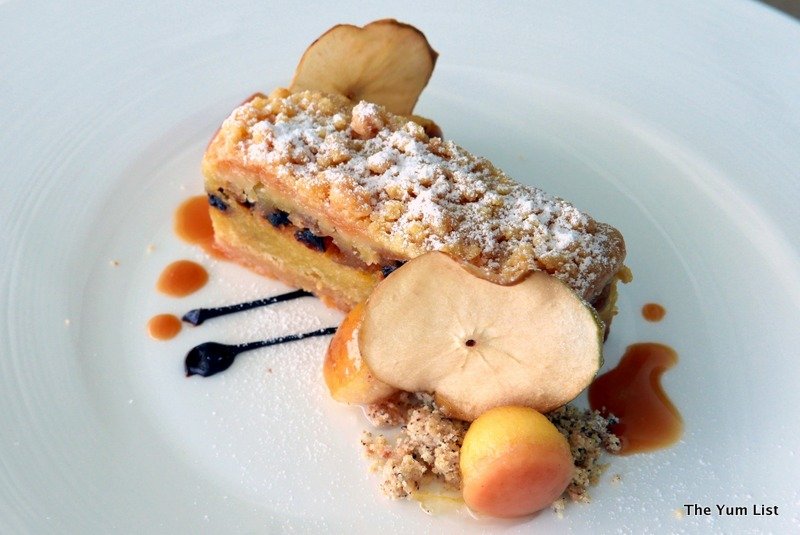 Good news for Sunday brunch goers is that parking is free for those who dine at Graze. Just present your ticket to the waitstaff for stamping before you leave.
Reasons to visit: A lovely casual atmosphere for Sunday brunch; free parking; mango yoghurt; sauteed tiger prawns; warm apple and raisin crumble tart.
Graze – Modern European Dining
Hilton Kuala Lumpur at KL Sentral
3 Jalan Stesen Sentral
Kuala Lumpur 50470
Malaysia
+6 03 2264 2264
[email protected]

http://life.hiltonkl.com/restaurants/graze/