Words: Craig J Selby      Photos: Monica Tindall
Nobu needs no introduction.
But come 21 and 22 April 2017, you will want to be part of a very special Nobu experience – their Sake Pairing Omakase. A beautifully crafted menu, paired to some of Nobu's specialty sakes, and presented in a style distinctively Nobu.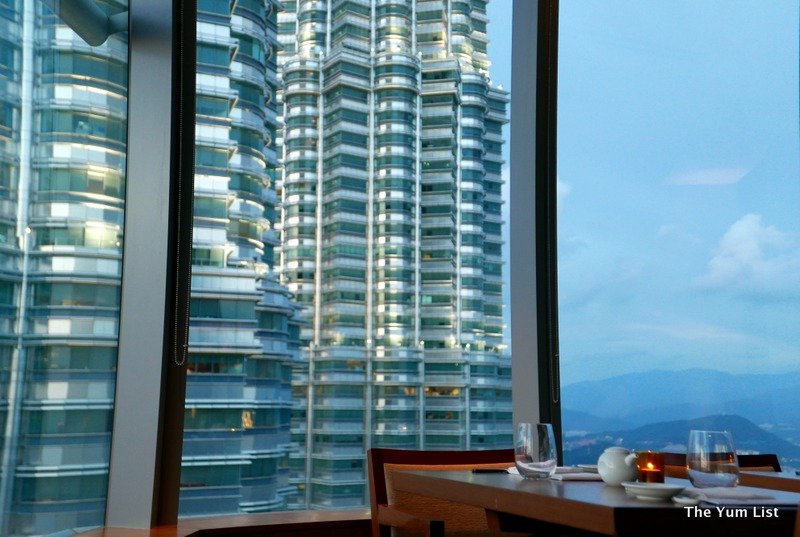 This seven course degustation journey tells a story – of taste, freshness, art, and most of all, synergy – the synergy between sake and cuisine in Japan, and a synergy between evolving and developing flavours.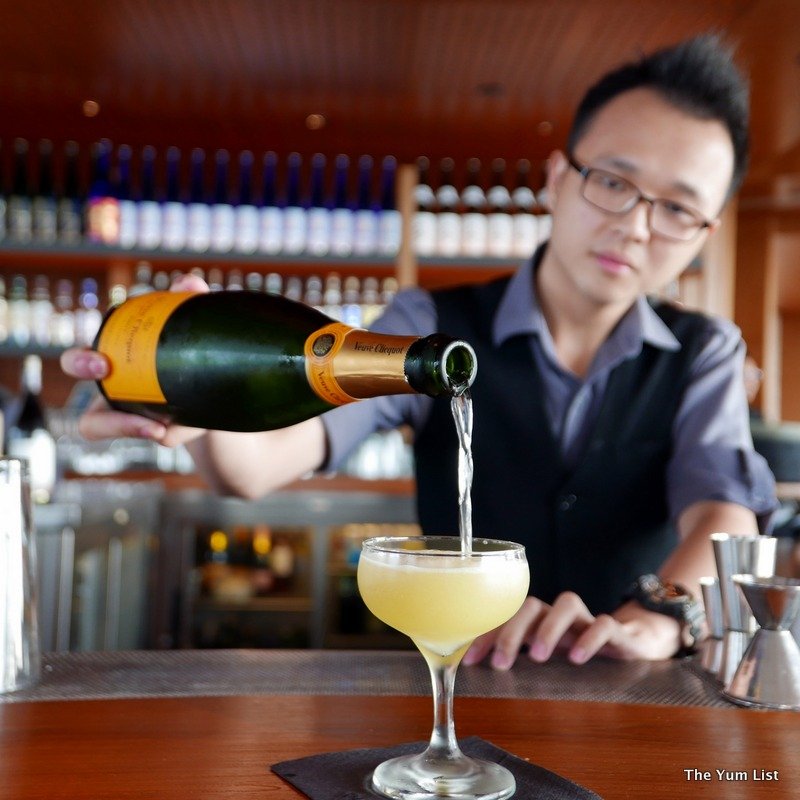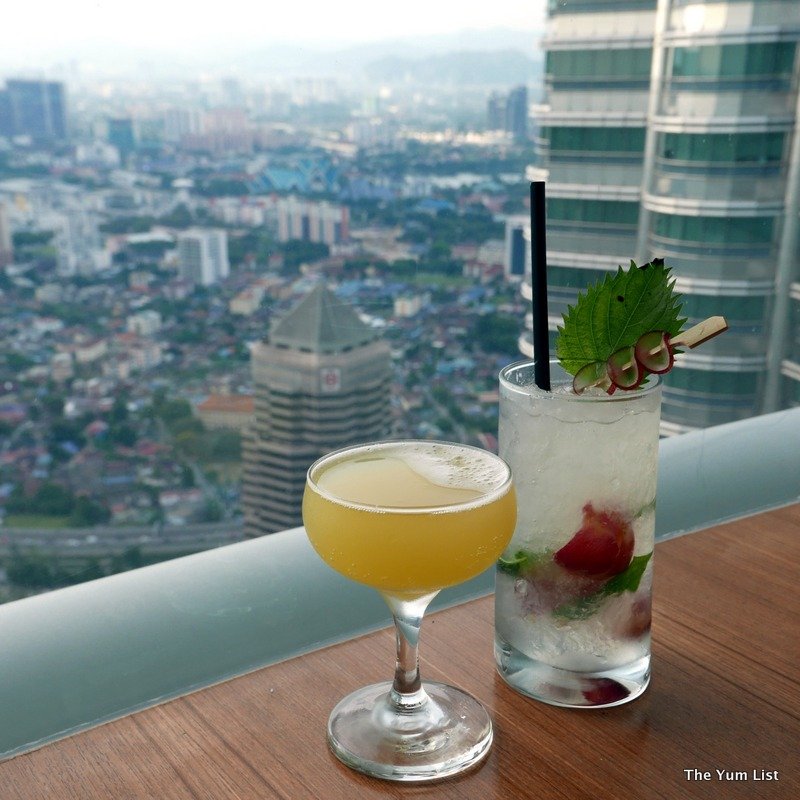 Nobu's very own Sake Jyunmai Daiginjo was the first sake to be served. This creamy sake is light on the palate and paired to bring out the unique flavours of the seafood. Paired with Zenzai – a trio of light seafood morsels to start us off, bringing together in perfect harmony three distinctive seafood flavours. A delicate sesame tofu and uni with caviar and fresh wasabi . Gently stir the uni into the tofu, making sure you pick up bursts of the caviar along the way. An extremely light and creamy dish, with the uni adding a mild smokiness. The Kumamoto oyster with raspberry salsa was from out of left field – top quality oyster from Japan livened with the zippy salsa. The berry flavour was sweet and sharp, adding a fresh burst to the soft oyster taste. The Kinmedi tiradito with dashi jelly left an acidic bite on the tongue. The soft sake cut through this and restored natures balance.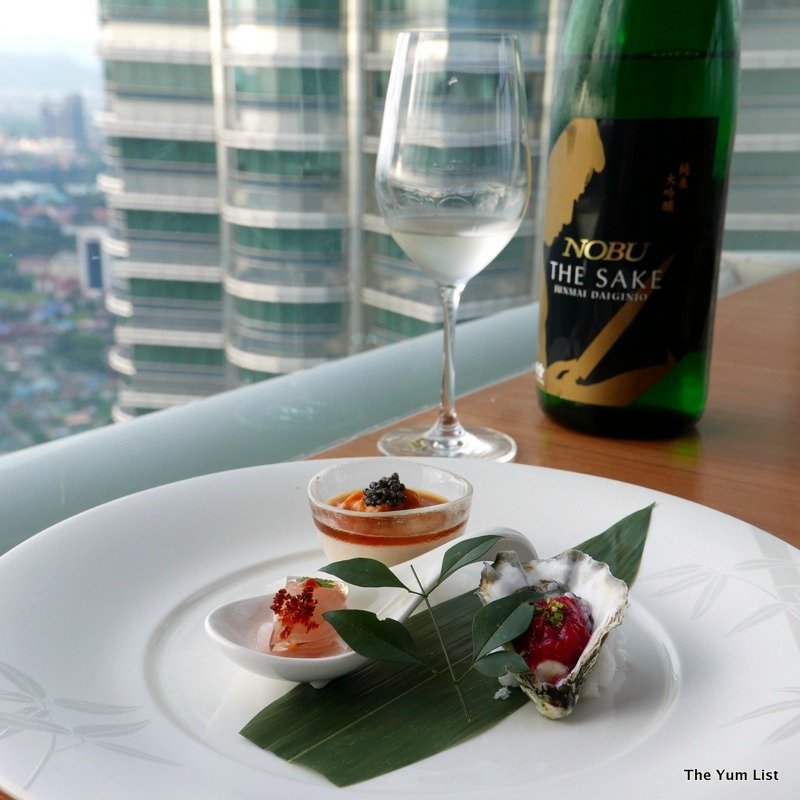 Hokusetsu Jyunmai Shu Sado was a softer sake, light, but not floral. Paired to Mushi-Zushi, this steamed sushi dish was served warm. Light and tender, the dish itself had complexity. Gently extract the dish from its petite wooden sake box, unfold, and enjoy. A combination of madai, unagi, snow crab and shrimp ensured stunning texture and flavour, but the added sophistication of a light omelet to meld the flavours together, along with the sweet marinated mushroom, elevated the dish somewhat.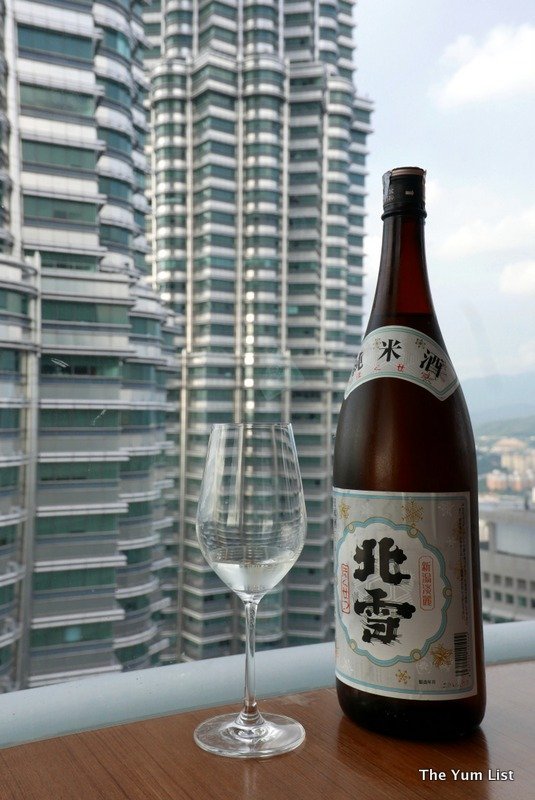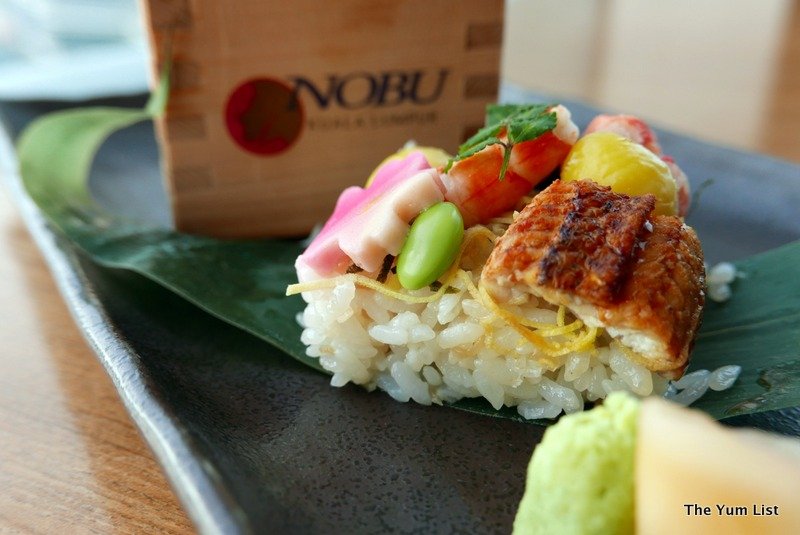 Hokusetsu Yukino Hibiki was yet again a lighter and softer sake. Again, no floral notes, but very easy drinking. Somewhat creamy in after-taste. The appreciation of the differences comes in enjoying them in a pairing, where the subtle differences become even more noticeable. Paired with Sashimi Salad with Spinach Dry Miso, this lighter approach introduced us to a lighter dish – delightful sashimi of kanpachi and kintoki dai with stunning texture from the salad leaves, and a beautiful sauce to accompany.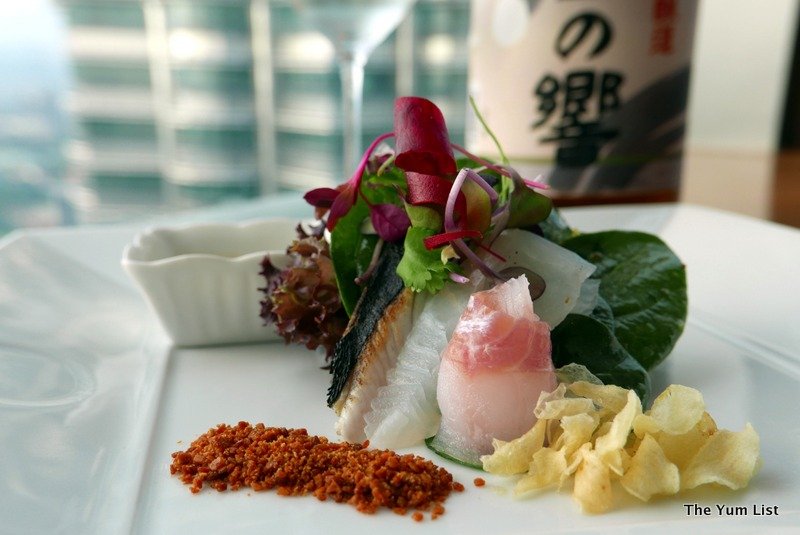 Nobu 'The Premium Sake' Daiginjo TK 40 is considered Nobu's premium sake. A well deserved reputation for this silky sake. Distinctive in flavour, and impactful on the memory, this sake was paired with Inaniwa with Shrimp and Squid – thin, light noodles served with prawns and squid, over a light sauce. The pan seared shrimp was perfect, with a light char flavour. The prawn, tender. The sauce, intense, thick and rich, but not over-powering. There is a secret to the sauce – something to ask after you've enjoyed it (we give away no clues here).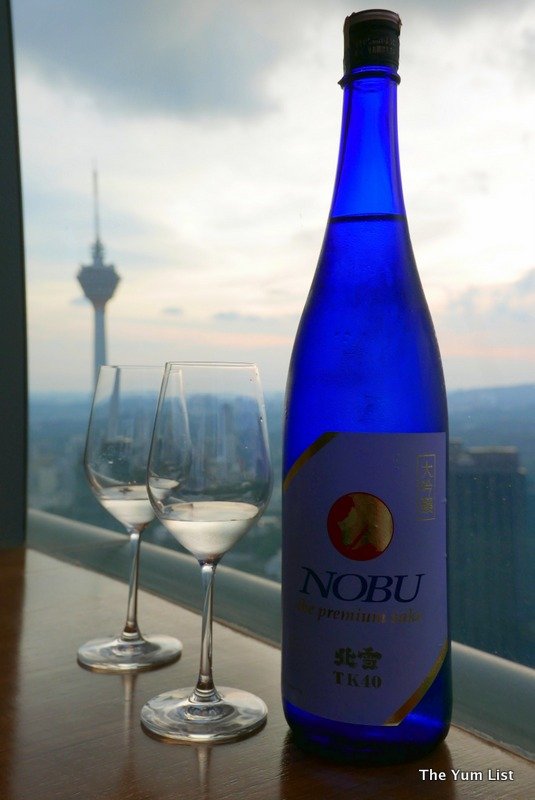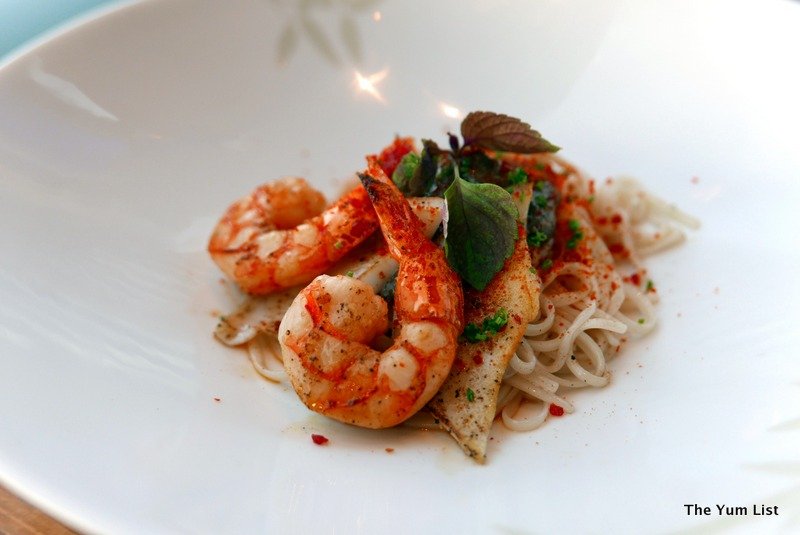 Nobu Special Reserve 28 is a 28% semi-filtered sake. Its light citric taste, partly from the added yuzu, presents a cloudy sake, served best chilled over ice. Paired with Kobe with Quinoa Tabbouleh Salsa, this combination was stunningly presented and a generous portion. The Kobe was served rare, as per request, and did not fail to deliver. The beef was perfect. Accompanied by pickled baby beets, and tempura zucchini flower. I loved the tempura flower – light and fluffy, and a delightful experience.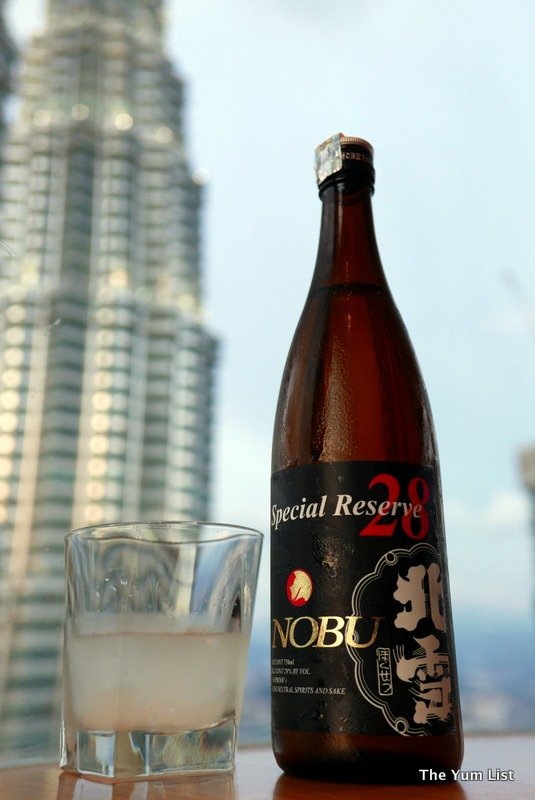 Served to cleanse the palette before dessert was the Clear Soup with Clam. The soup was not miso based, and had the clams cooked in-shell, and served in the bowl. A simple, light soup, that signalled the break between heavy and light.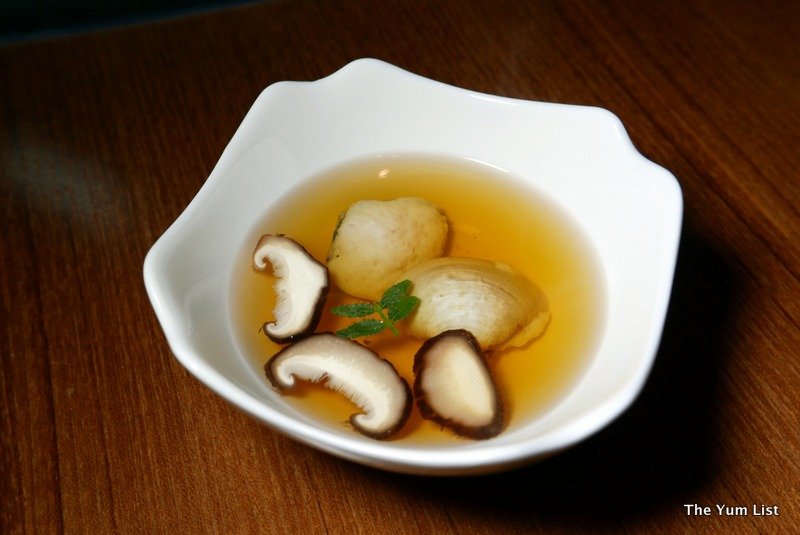 Umeshu Plum Wine was the final part of our pairing journey. This exceptionally sweet wine was paired with a stunningly presented Yuzu Cream Brulee & Mochi. The creamy brulee was delightful and light. The gold leaf on the chocolate twirl added depth, and the plum wine balanced the sweetness – a delightful way to end this omakase experience.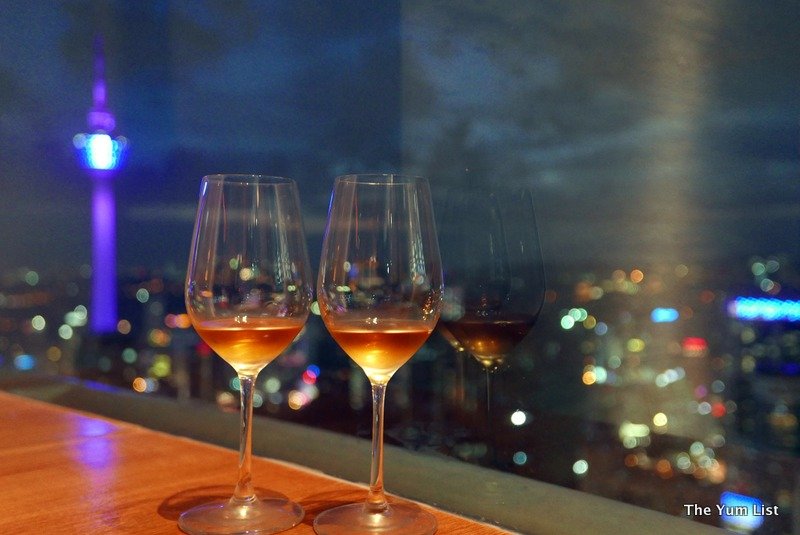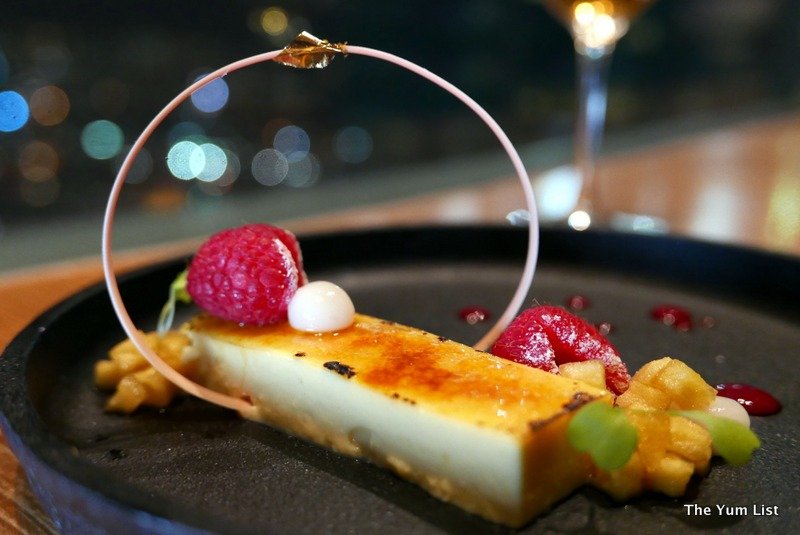 This exclusive sake-pairing omakase is only available April 21st and 22nd. The price of the menu without sake pairing is RM560++, and with sake is RM798++. Limited seats are available. Reservations are strongly recommended.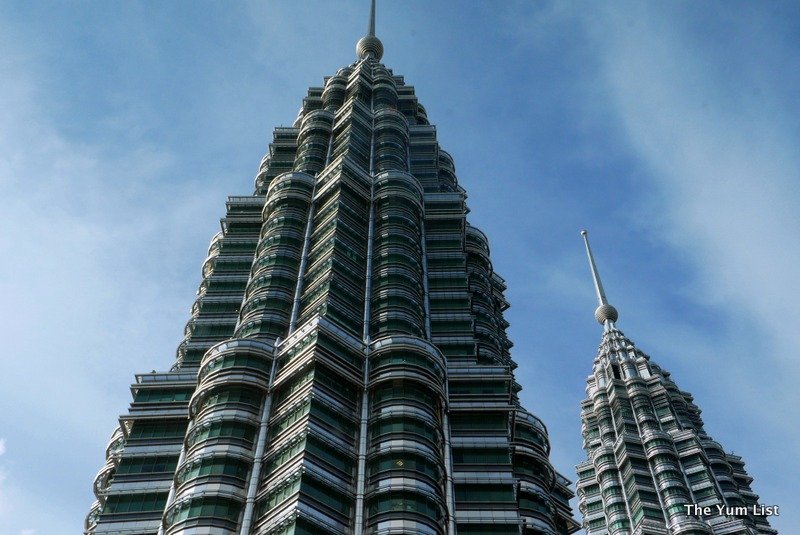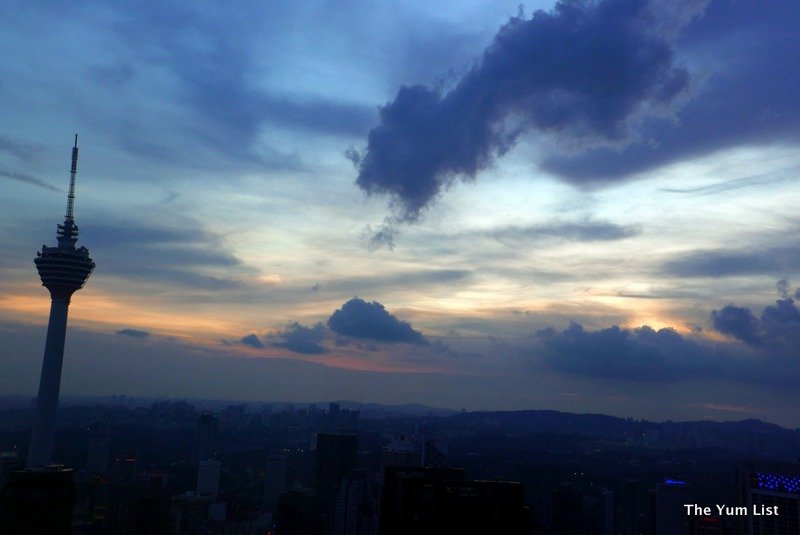 Reason to visit: It's Nobu; stunning food and sake pairing experience; oh, and that view!
Nobu Kuala Lumpur
Level 56 Menara 3 Petronas
Persiaran KLCC
Kuala Lumpur 50088
Malaysia
www.noburestaurants.com/kuala-lumpur
+60 3 2164 5084
Whatsapp +6 019 389 5085