Monica Tindall
The artsy cousins in the Starwood Hotels & Resorts family, Le Meridien properties offer a splash of colour and inspiration for the creative mind. Only six months old Le Meridien Putrajaya, playfully brushed with local inspiration, has already opened its doors to much success. Fast becoming both a popular home for business travelers and a fun getaway for leisure seekers alike, its location between the airport and the beautifully planned city of Putrajaya has proved a favourable advantage.
Location: Le Meridien Putrajaya
Less than an hour's drive from Kuala Lumpur, Le Meridien Putrajaya's immediate neighbours are the IOI Shopping Mall and the Palm Garden Golf Course. An Olympic-size ice skating rink, bowling alley, cinema, tennis courts, and shop after shop, and eatery after eatery, are all within footsteps of the hotel's front door. Dare to drive five minutes down the road, and a stroll through the botanical gardens, lakeside jogs, tandem cycling, fly-boarding or a sunset lake cruise are all possibilities.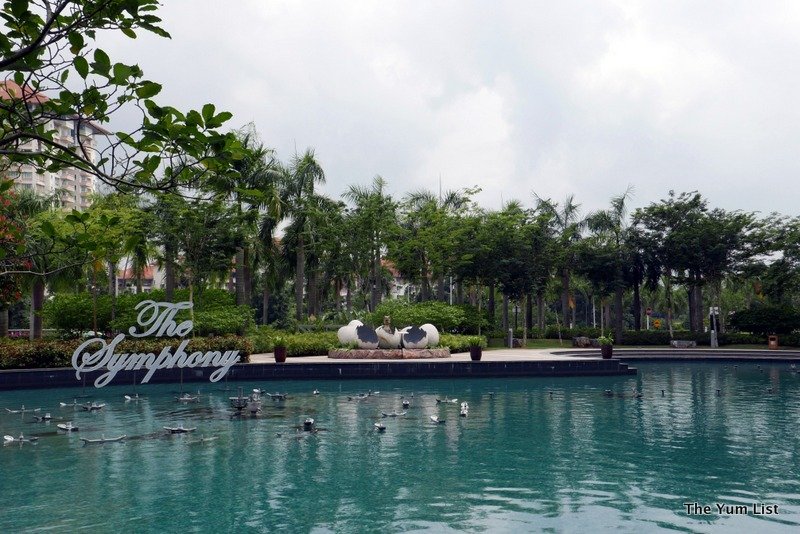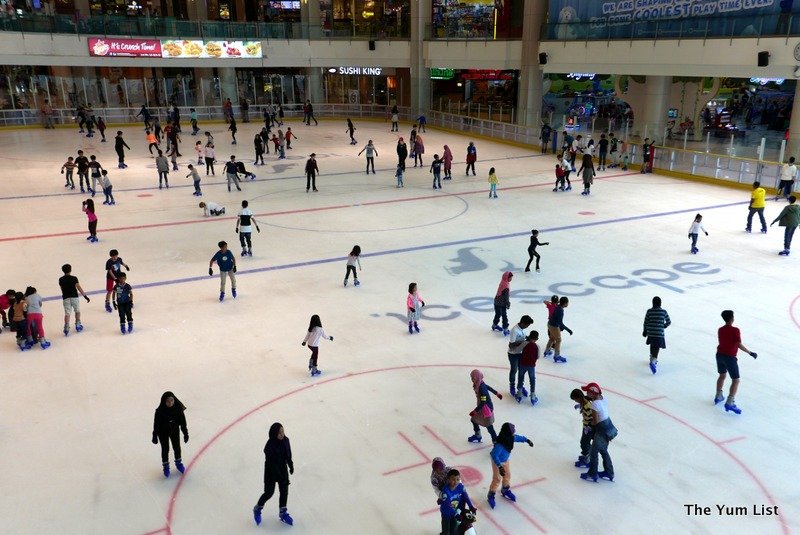 Arriving to the hotel in IOI Resort City, Le Meridien's double story lobby, walled with floor to ceiling glass painted in batik style with oversized lamps to match, is a buzz of activity. Brightly coloured lounges are complemented by patterned walls that seem to flow with the movement of the crowd. It's bright. It's cheery. And, it's very welcoming.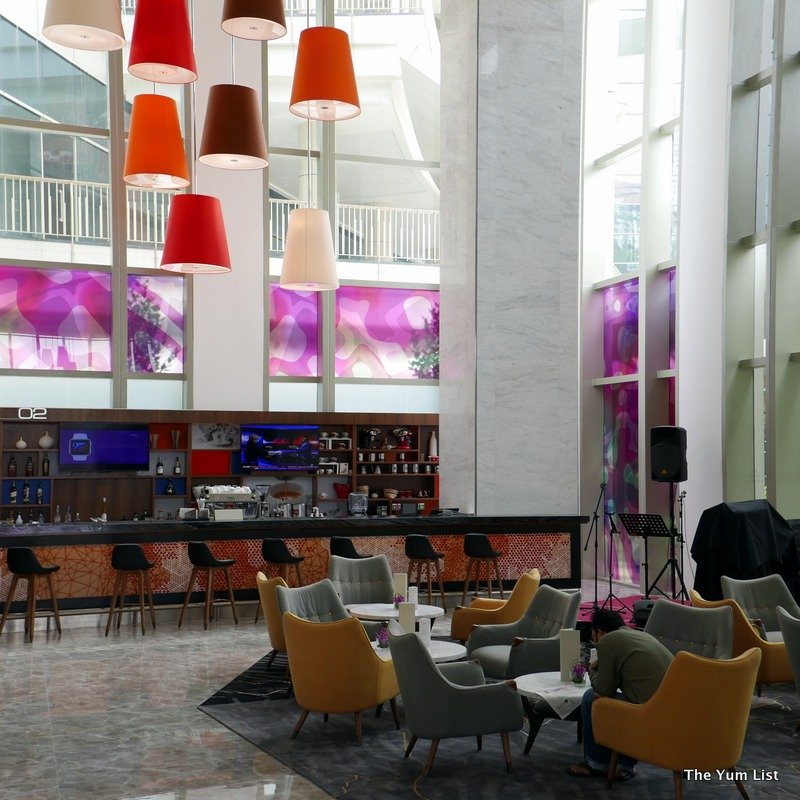 The upbeat mood continues into 353 stylishly outfitted guest rooms. Committed to supporting local artists, every room features an abstract piece and a destination photo by Malaysian talent. The rooms are quite spacious, partly because of the ample availability of space out here away from the big city bustle, but also because of the minimalist design. Clean lines are a feature, and every piece of furniture and decor in the room has a function. It's clutter free, and we find that translates to our state of mind too.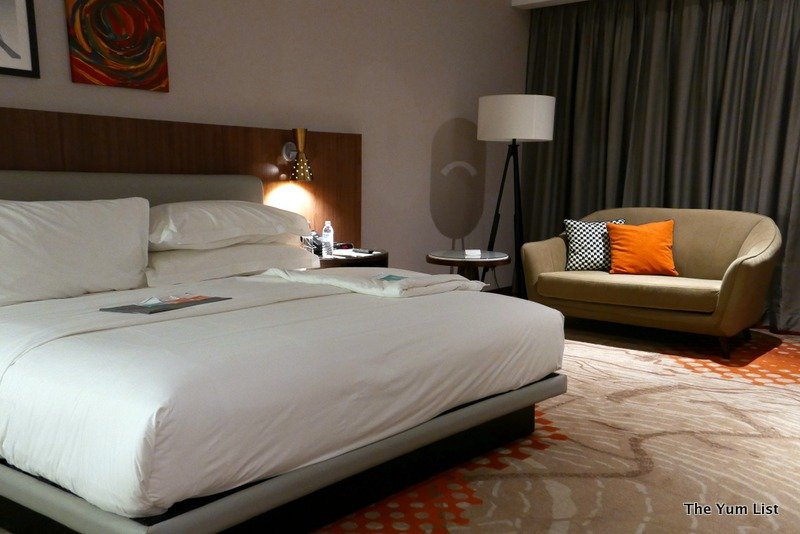 All the regular facilities are as expected. Safe, TV, double sinks, high pressured hot shower, decent sized bathtub – tick, tick, tick. What you can find here, however, that is not so common these days, are lovely views, not just out over a green garden, but far-reaching into the distance. First over a pretty golf course, then out to tree-lined hills and finally in the background to the skyline of the futuristic city of Putrajaya. Another much-appreciated thought is a decent sized hair dryer. Those who have long hair might relate to the dreaded half-hour session of drying needed with those piddling little dryers that are more suitable for giving a beard a quick freshen than taking on locks of hair. Substantial hair dryer – tick!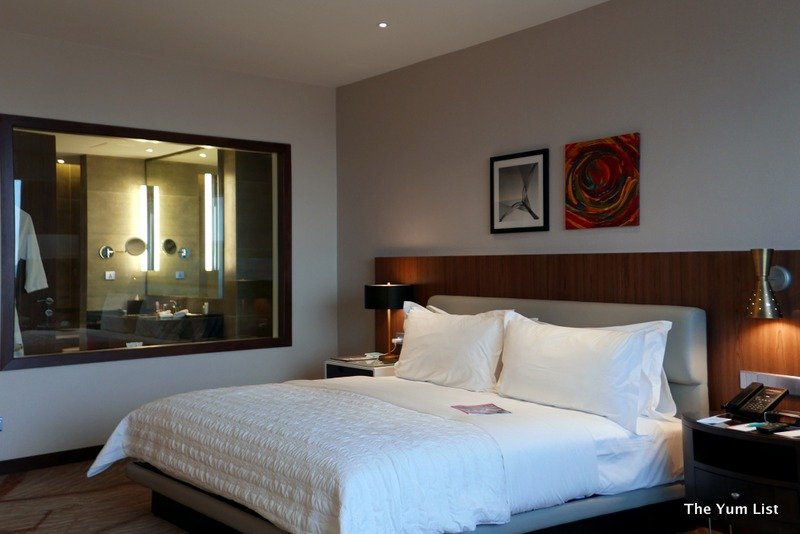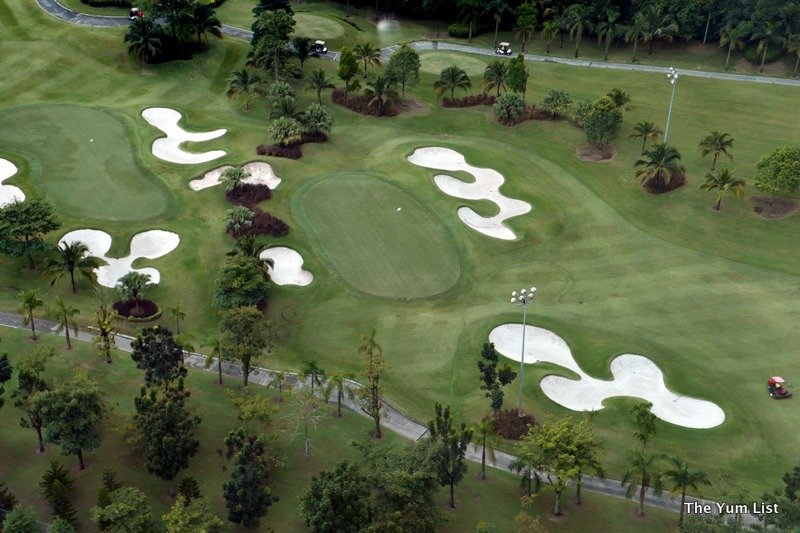 A variety of room categories suit different budgets, but in our opinion, the money we save on travel by staying near to the city can be spent on an upgrade in room. A relatively small fee extra entitles us to Club Lounge benefits, part of which are sweeping vistas; from the east the KL skyline and to the west, that of Putrajaya, and a pleasant quieter area to relax or work.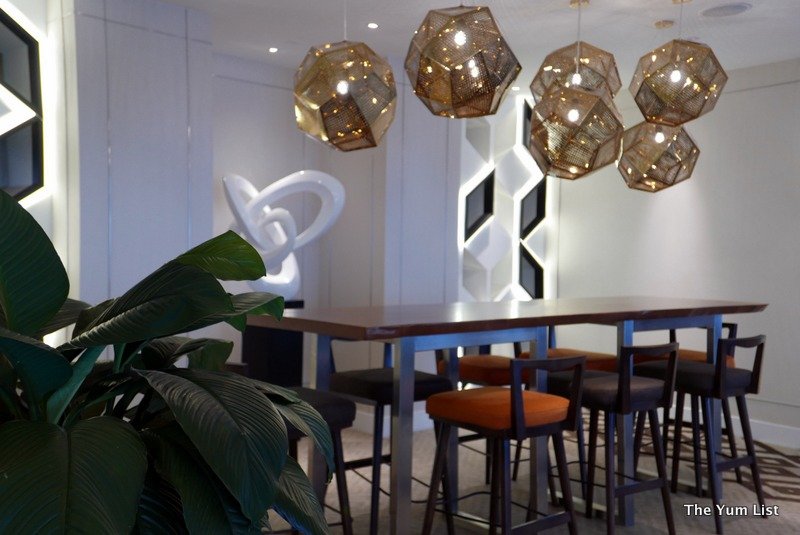 A light breakfast, non-alcoholic beverages throughout the day, afternoon tea, and evening canapes and cocktails are all accessed with Club Lounge privileges. Light eaters really wouldn't need to venture too far from here to remain satisfied, but Le Meridien does have two restaurants worth stepping out for.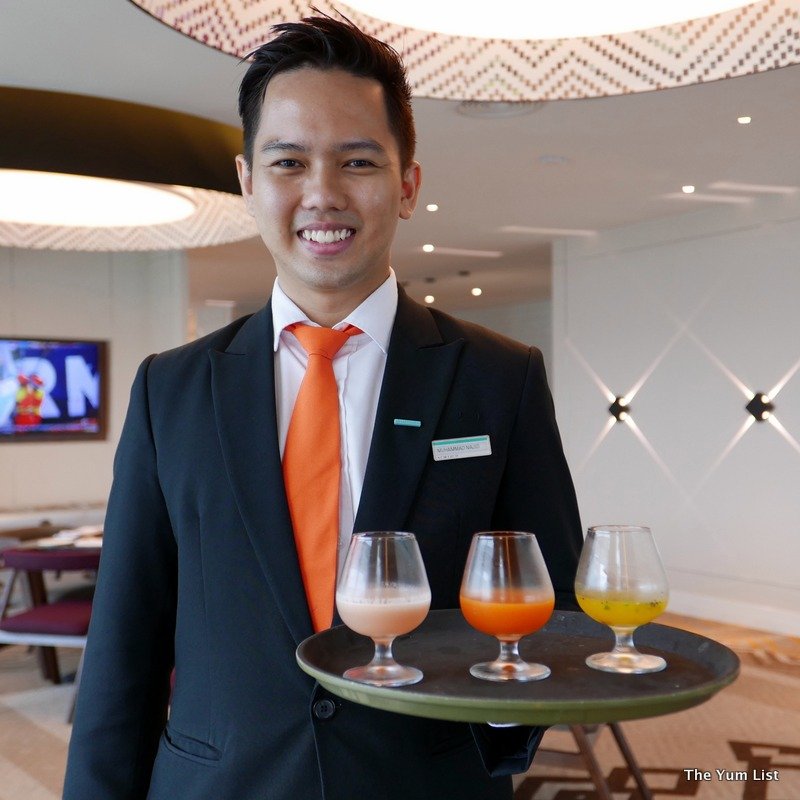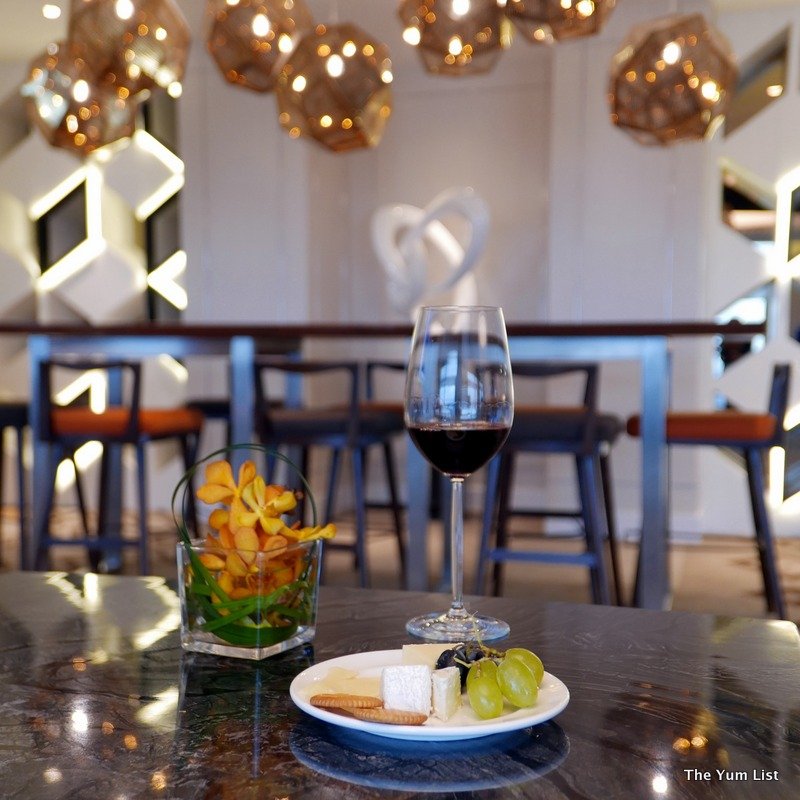 Latest Recipe is the hotel's all-day-dining restaurant and signature buffet outlet for the brand. Whether it be breakfast, lunch or dinner here, there's so much variety, we could eat every meal here for a week and still not try it all. For brekkie, the fresh fruit and made-to-order eggs are my pickings, while hubby's super pleased to scoff roti canai hot off the pan and wash it down with a sweet serving of teh tarik. Lunch sees us going light with salads and soups, but dinner is where we really try to take advantage of all the stations. Chinese, Malay, Indian and Western dishes all feature both some ready-made items on the smorgasbord and too a-la-minute options from the live cooking stations. Definitely one of their signatures is the Chicken Rice – a must order for every meal.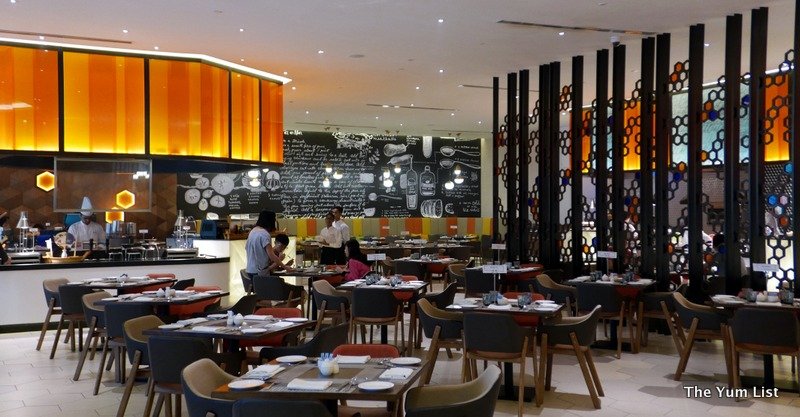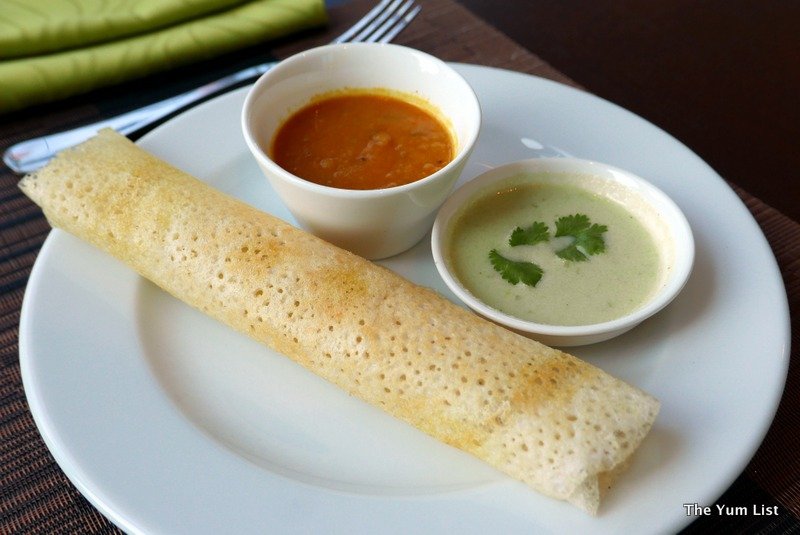 While Latest Recipe is vibrant and abuzz with movement and chatter, Le Mei, on the other hand, is more of a refined Chinese restaurant. Giant red doors open up to a classically styled interior: red, lanterns, gold and lots of circles. Headed by award-winning chef Michael Wong, we dine on contemporary Cantonese cuisine with distinctive western twists. For a full review of dishes, prices and our most favoured items, follow this link.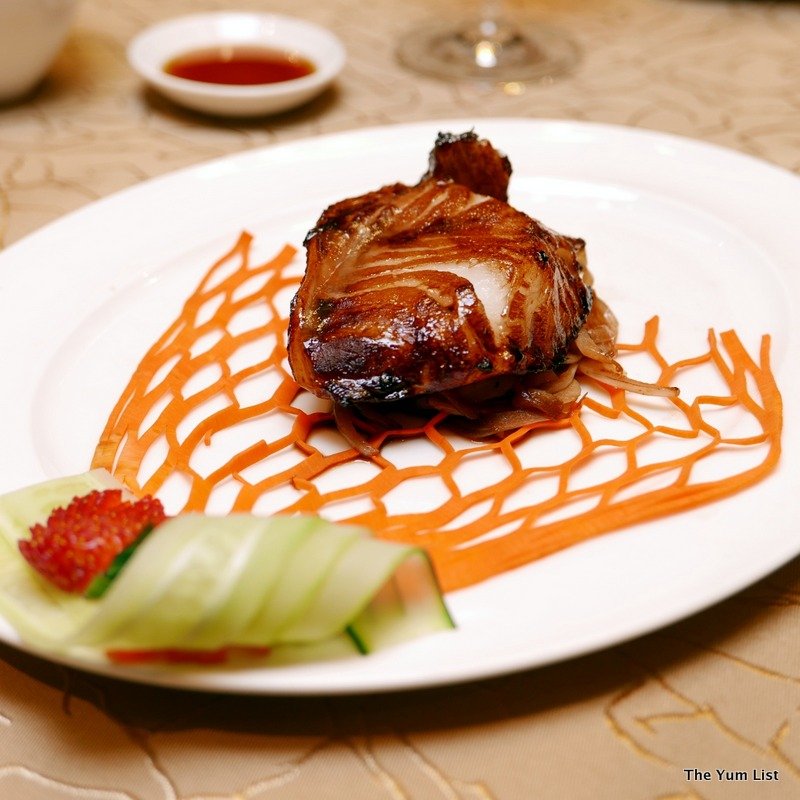 All of that eating must be kept in check and we're happy to find an extraordinarily large fitness room on the third floor of Le Meridien Putrajaya. Plenty of cardio machines (treadmills, cross trainers, steppers and bikes), strength machines and free weights are kept in a spacious environment. I like even more that it can be accessed 24 hours, so no need to wait for the gym to maybe open around 7 am, I can stick to my 5 am sessions without disruption.
Also on this level is a fabulous pool. A long adult pool offers plenty of length for laps, and a smaller splash pool keeps the little ones satisfied too. And, speaking of youngsters, a colourful children's play area is also on this level, filled with toys, games and furniture at just the right size for the younger crowd.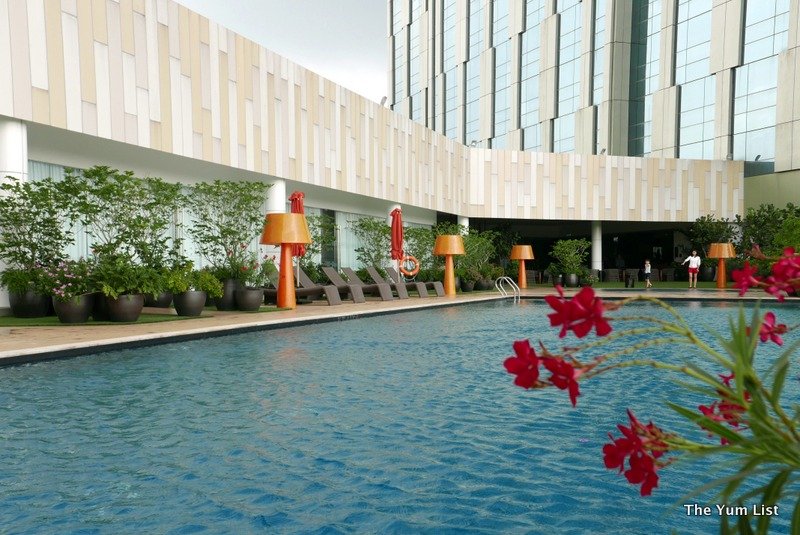 There are great deals to be had for residents wishing to treat themselves to a staycation, so check out Le Meridien Putrajaya's website for their latest offers.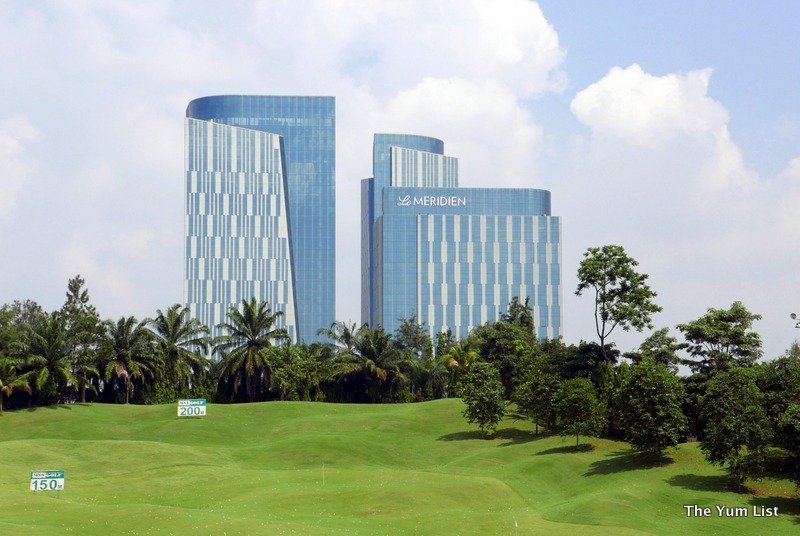 Reasons to visit Le Meridien Putrajaya: an easy escape from KL; great location for shoppers and golfers; lovely pool with great views; friendly service, from top-level management to the security guards who graciously greeted us and bid us farewell each day.
Le Meridian Putrajaya
Lebuh IOC, Resort City Sepang
Putrajaya, Malaysia
www.lemeridienputrajaya.com