Monica Tindall
Mestrae, Shoes with Interchangeable Heels, 3 Pairs in 1!
You can sort the veteran travellers from the rookies by the amount of luggage they carry. Lifers zip in and out of airports bringing only the bare essentials; often only what fits in a carry on. Novices are the ones waiting at the luggage carousel for multiple bags.
My first rule for happy travels is: pack light!
And, I've just discovered a way to further improve on that mantra. Three pairs of shoes in one! That's right, one pair of shoes transformed into three with the push of a button. No, I'm not talking any new fangled techno-dream here, but a simple engineering design created to make the lives of women around the world a whole lot more comfortable.
Pam, CEO and founder of Mestrae, developed this concept out of her own pain and frustration when wearing heels in the workplace. Traipsing to the office on public transport and then attempting to stand with poise and balance all day long led her to find an alternative to the tradition.
Teaming up with professional shoemakers, engineers and designers in Malaysia, Pam sought to fashion high heels that looked attractive and were functional at the same time. The interchangeable mechanism was born giving women the option of flats, mid range heels and high heels all in one model.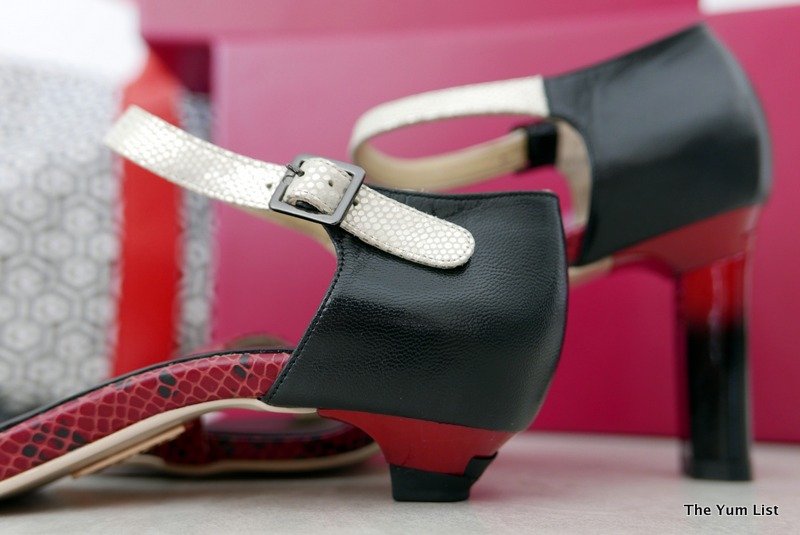 Currently there are 12 shoe designs to choose from, and multiple heels – stiletto and block in 3.5 and 2.5 inch, and flats. Not only are the heights interchangeable but so too are the colours. For me, these are the perfect travel partners! I can go from slogging the streets seeing the sights in flats, to a casual lunch in 2.5 inch heels, to a fine restaurant in a pair of 3.5 inch stilettos. One pair of shoes: three outfits. That's expert travel.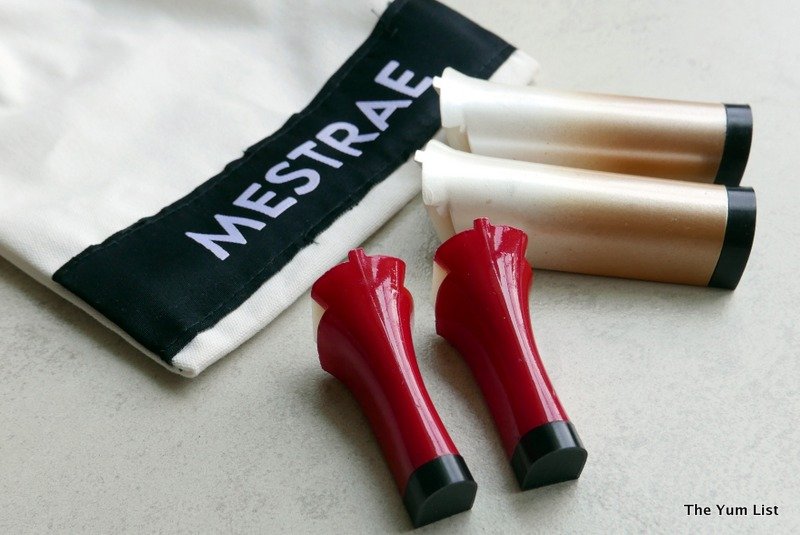 As mentioned, there are 12 styles at present. Some are narrow across the foot, while others are a little wider. My long slim feet found their Cinderella match in the Kira (RM329) and the Kaley (RM299). Having pairs in a darker and a lighter shade means all the more versatility.
Inspired by the actress Keira Knightley, the Kira model features a sassy wraparound ankle strap and playful peep-toes. The upper is 100% premium Italian leather and I find the fit supportive and soft. Stiletto heels are the glamorous choice, and the rubber flats quickly convert them to sandals enabling me to run between events without hardship.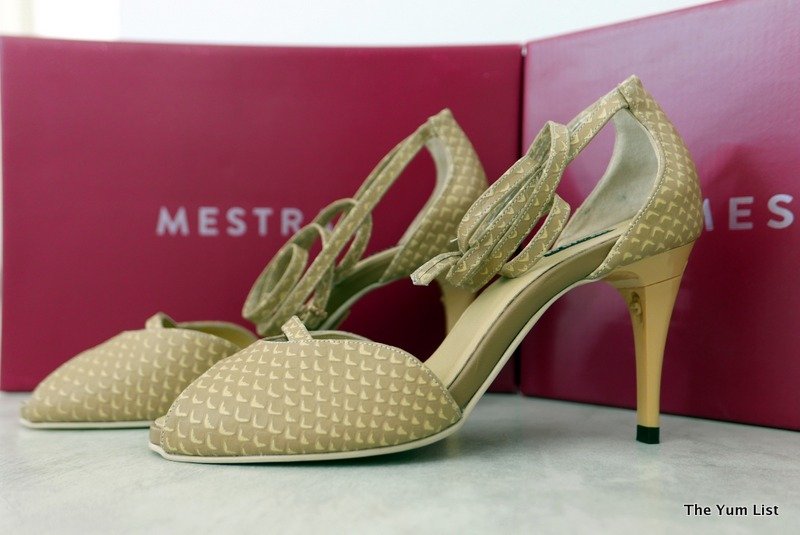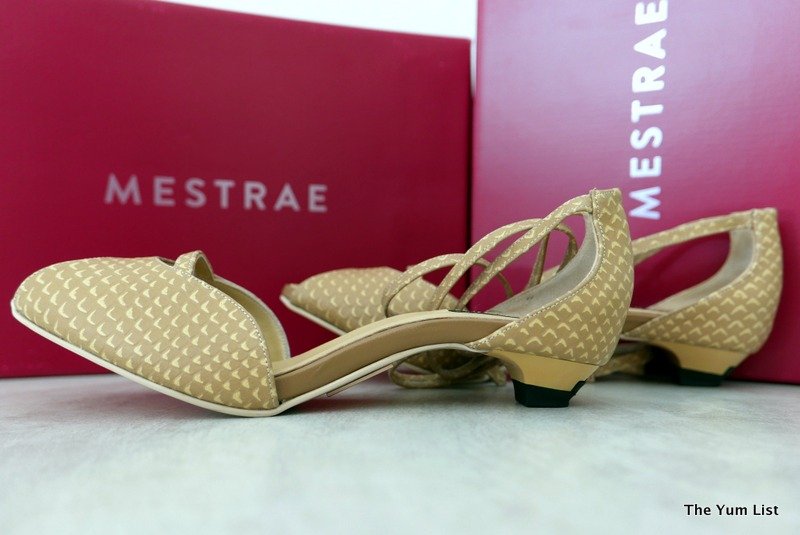 The Big Bang Theory is one of my favourite sitcoms so I love that Kaley Cuoco, better known as Penny, is the muse for the Kaley. Red, black and silver merge to generate a multi-purpose shoe. They're the quintessential pair of strappy heels that everyone has had at least one treasured pair of in their lifetime. Transforming from flats to heels in seconds, they can take me from the cobbled streets of Milan, to a dinner at Nobu seamlessly.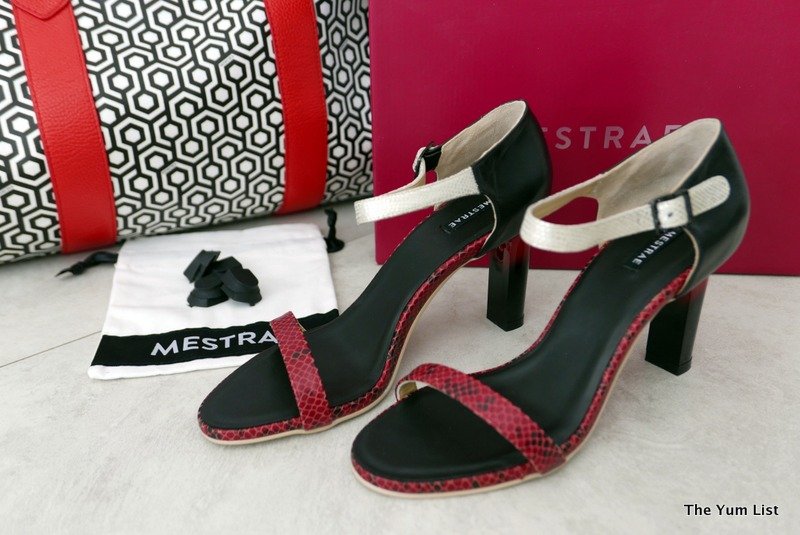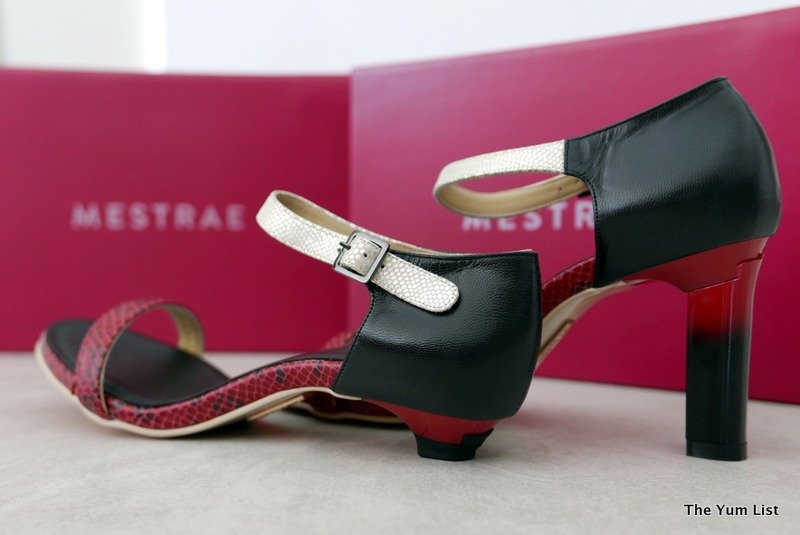 To ditch your neophyte status and list in the ranks of the pro-travellers, check out the Mestrae website and cut your shoe packing into thirds.
Reasons to purchase: pack like an expert; three-in-one shoes; variety of styles; easy to use website.
Mestrae Sdn Bhd (983526-W)
28-01, Level 28
The Intermark (Integra Tower)
Jalan Tun Razak
50400 Kuala Lumpur
Federal Territory, of Kuala Lumpur Malaysia.
[email protected]
+603 2775 9623
https://mestrae.com/