Words: Sandrina Duniau     Photos: Monica Tindall
Exciting things are happening in the newly reopened six-storey department store, Isetan – The Japan Store, in Bukit Bintang. Level five, known as The Table, is home to a premium-dining floor featuring only authentic Japanese cuisine, and The Yum List team have been deliciously making their way around the outlets. The initial visit was to The Tokyo Restaurant (read the details by clicking on the link), and our second, is to Toriden – said to be a traditional Japanese chicken hot pot experience.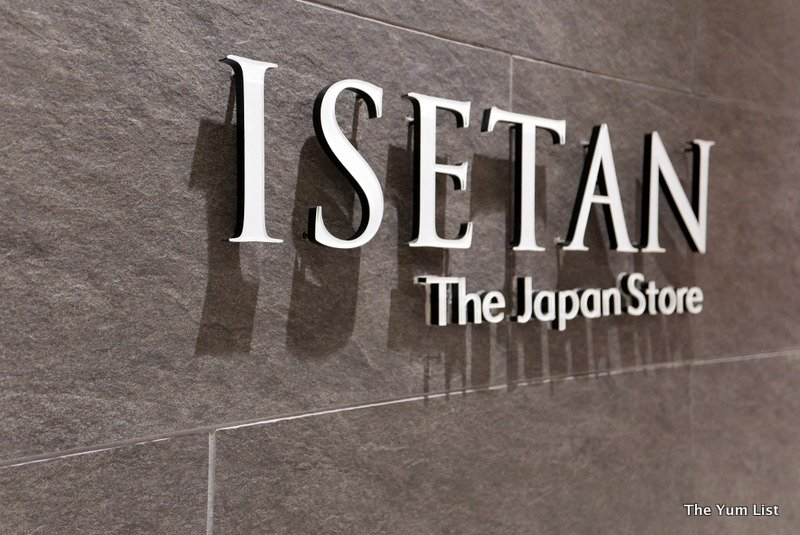 On arrival to Toriden (which translates to 'chicken plate' in English) we were warmly welcomed by Maki, who came from the mother restaurant in Japan to open this branch. The concept of the restaurant revolves around 'hotpot chicken soup', or in other words; Mizutaki Toriden – a specialty from the Fukuoka area where she is from.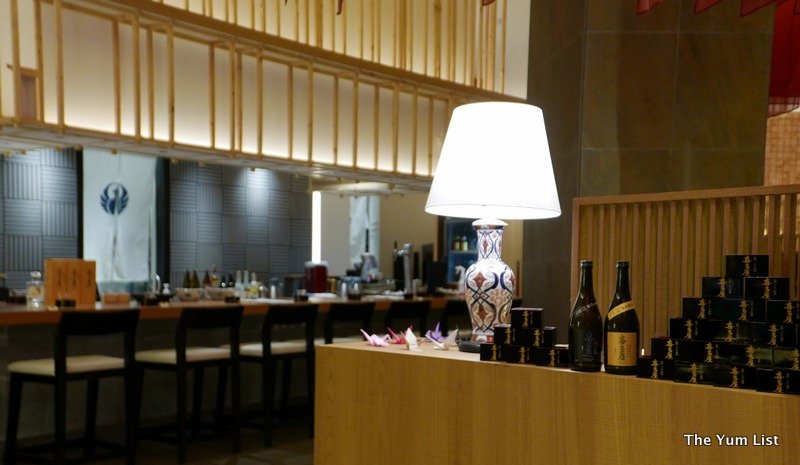 I have never been to Japan but when I think about a traditional Japanese house, I picture a minimalist place, a zen inspired interior, away from noise, where less is more, and that's exactly what Toriden provides; an elegant and refined space that transports us straight to Japan. Being an upscale Japanese eatery, Toriden also has tatami (a traditional Japanese flooring) at the back of the restaurant for seating.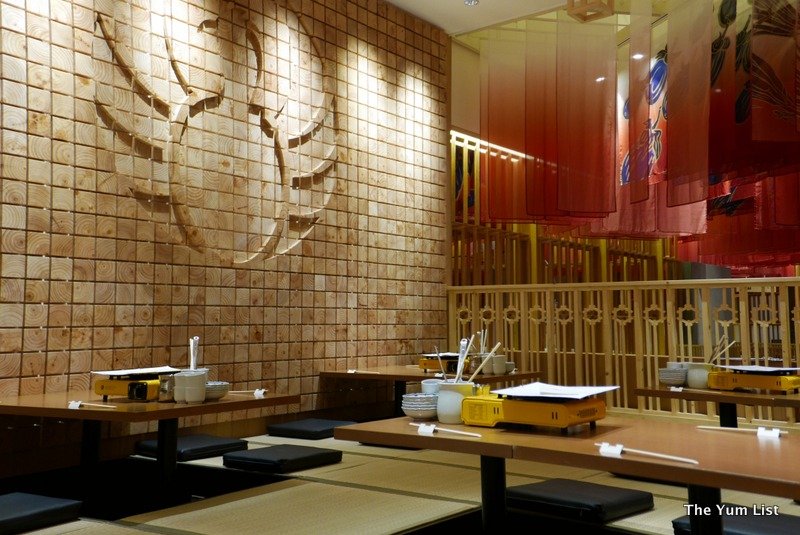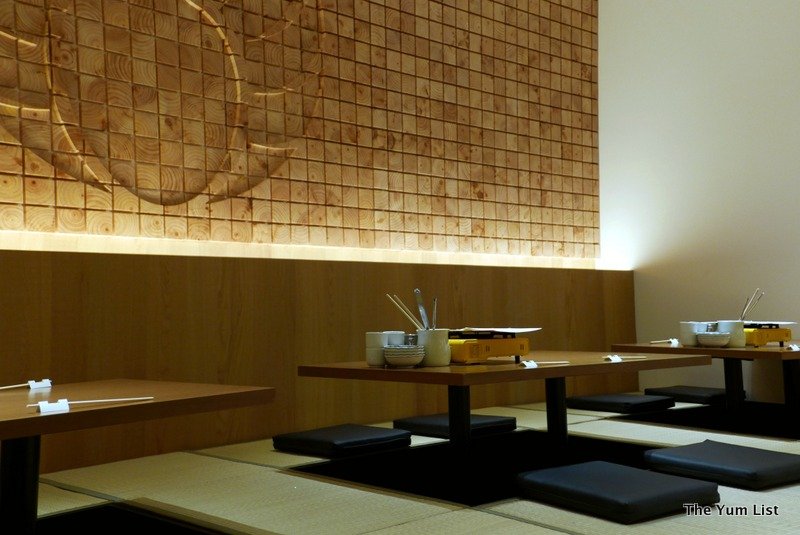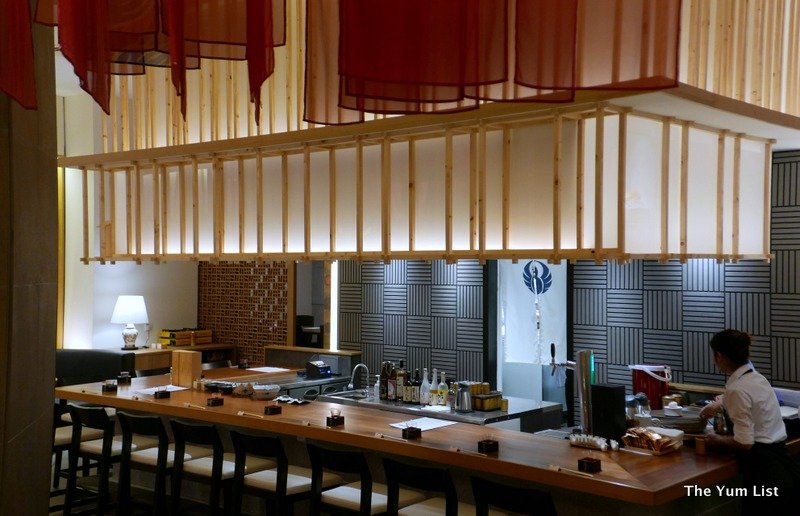 We started our journey "in Japan" with Genmai Green Tea (RM12), which can be served either hot or cold. This tea is cooked with roasted brown rice, giving it a mild earthy flavour and a bright green colour. The hue is quite eye catching and proved a conversation piece for a good few minutes.
While menu revolves around chicken hotpot, there are a few items that can be ordered a la carte. Adding variety and something to snack on while the soup was cooking, we sampled the Toriden Tamago (RM10), a soft-boiled egg served cold, sitting on chicken miso. The yolk was perfectly runny and the miso gave a nice smoky flavour to the whole dish.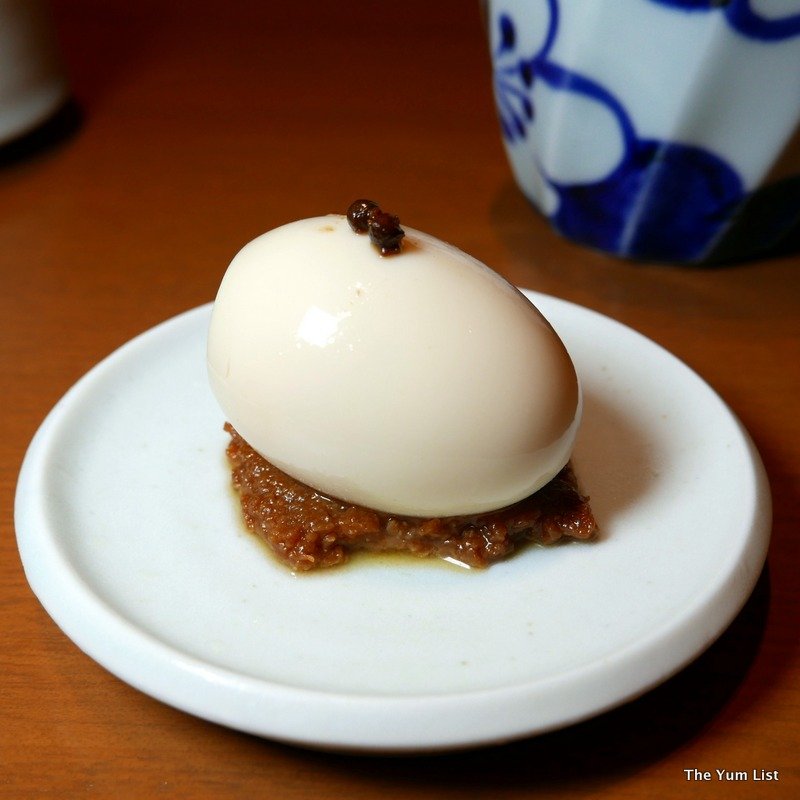 Mizutaki chicken hot pot is the main course and is available in three different sets; UME course (RM120), TAKE (RM150) and MATSU (RM180). All of them features the same appetizer and hotpot, but come with additional dishes such as sashimi or chicken tempura.
The main course, typically served in four stages, begins with an appetizer, while the hot pot with the broth is brought to the table. We sampled the Nambantsuke, a pickled white fish served with light sauce and vinegar jelly. Please note that appetizers are seasonal and so change regularly.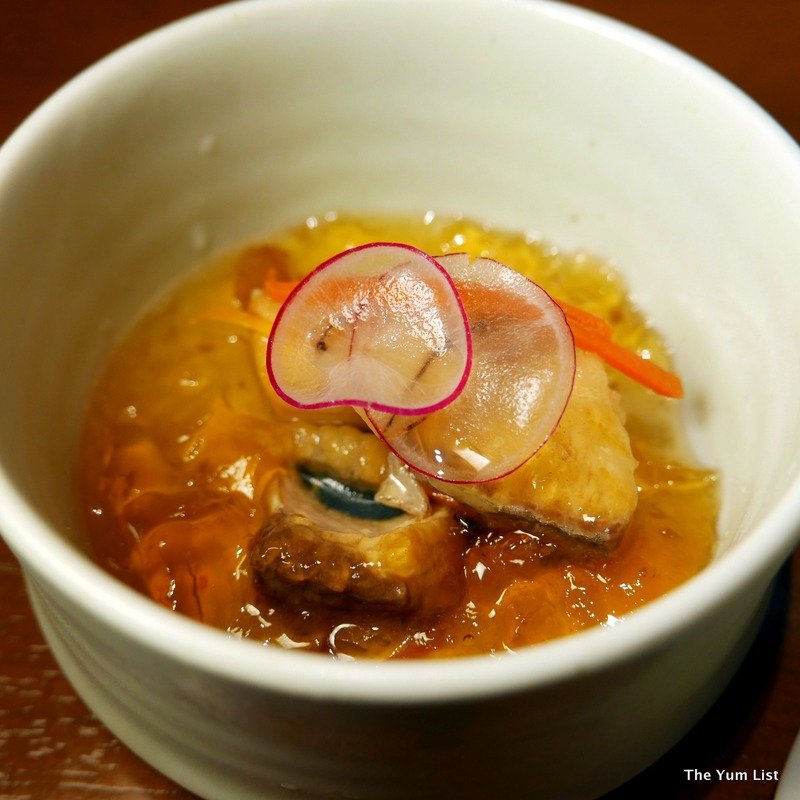 While we were eating the appetizer, the waitress started to boil the Mizutaki broth and served the soup in a hand-painted porcelain bowl. The soup comes directly from the broth in which the chicken was cooked in its juice for six hours, then drained and pressed and cooked once more in front of us. At Toriden, no seasoning is added to the broth, what you see is what you get, a pure, clean chicken broth and it is up to you to accentuate the flavours with the home-made condiments offered on the table. As the soup has a subtle chicken taste, we added some flavour enhancers, a bit of seaweed salt and Yuzu Kosho, a Japanese seasoning made from a citrus fruit and chili peppers.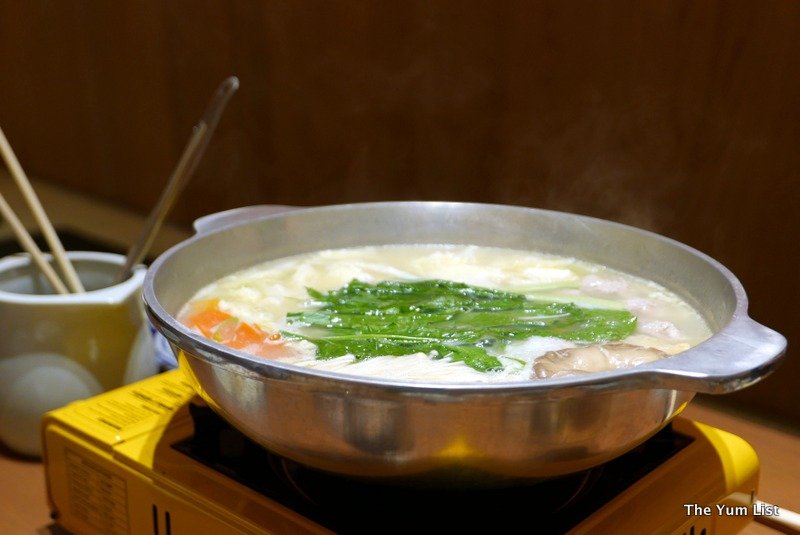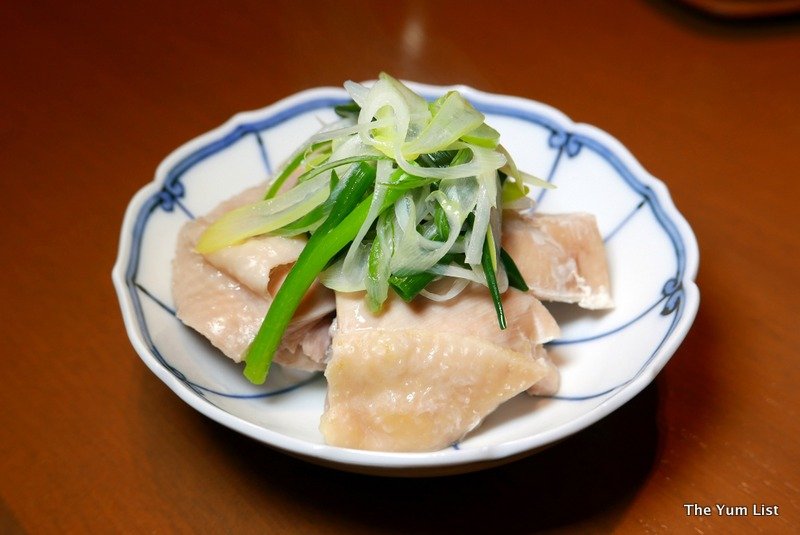 As part of the second stage, green onions and sliced leeks are added to the broth and served with boiled chicken. We were told to try the Ponzu sauce, another Japanese condiment with a tangy citrus flavour, which sits well with the chicken. Ponzu was our personal favourite and we liked it so much that we almost finished the whole bottle (adding it even to dishes that we weren't 'supposed' to).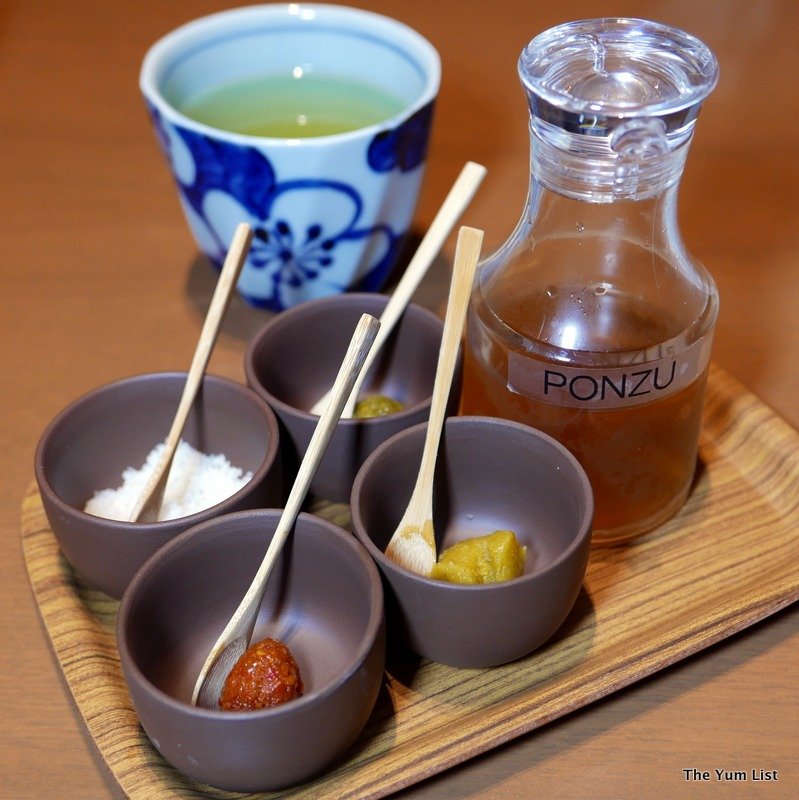 The third stage sees juicy chicken meatballs with gizzard thrown in, with a free flow assortment of vegetables, tofu and rice noodles.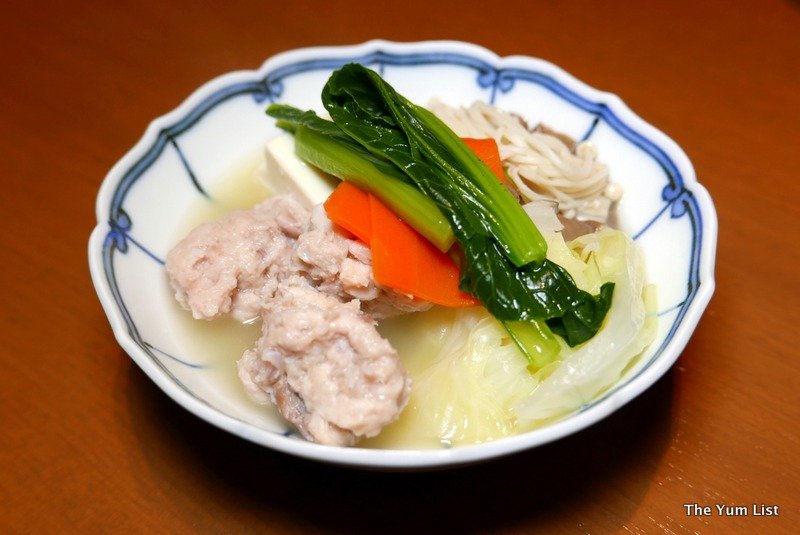 The main meal ended with rice (can also be noodles) and an egg added into the remaining broth to create a porridge, cooked with the rich flavours from the chicken and vegetables and served with a large ceramic spoon. At this stage, a complimentary green tea is offered to cleanse the palate. We also ordered a glass of Sake Kitaya (RM49.80 a glass) to wash it off our way!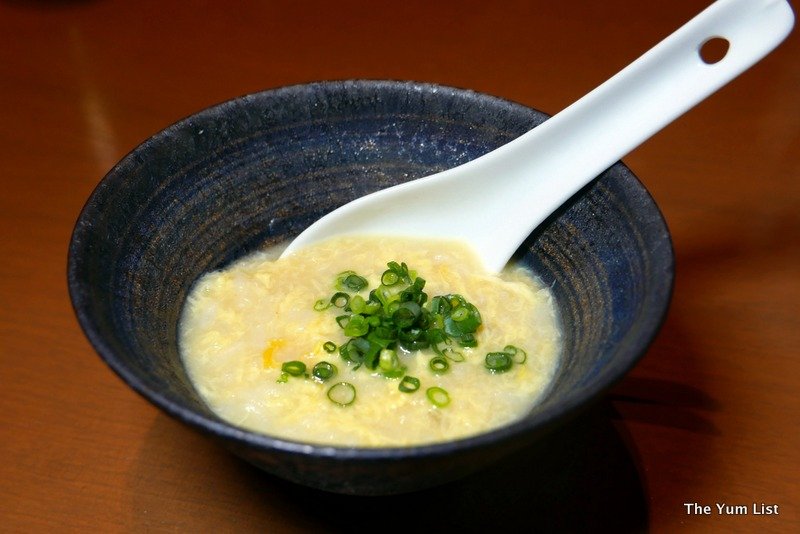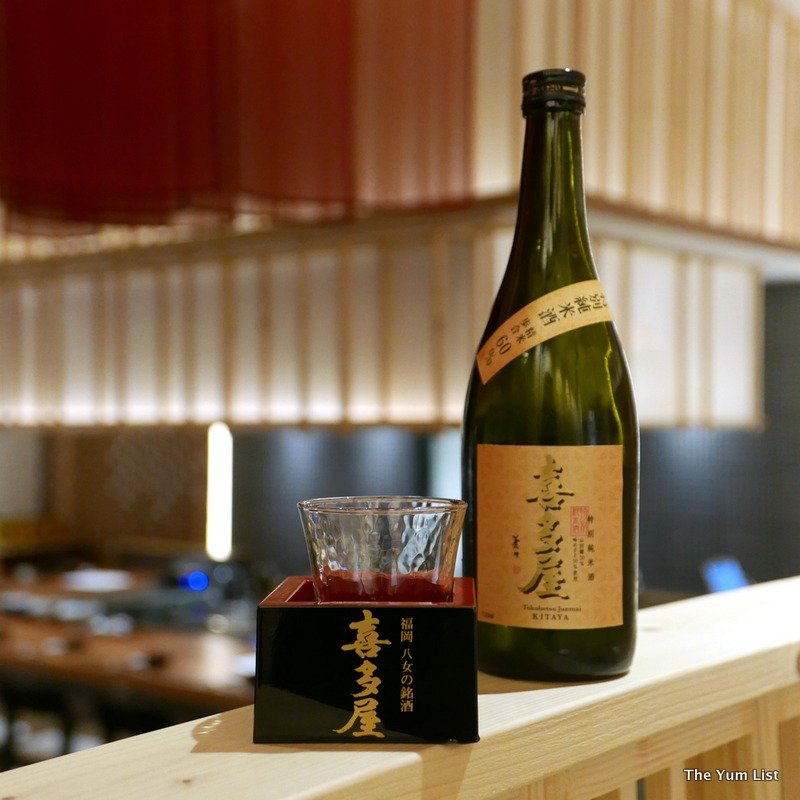 A refreshing end to the Mizutaki is the Yame Matcha Kintoki Sundae (12RM), a green tea shaved ice dessert served with cornflakes for a bit of crunchiness. This dessert is only mildly sweet, well suited to those who prefer a light clean finish to a meal.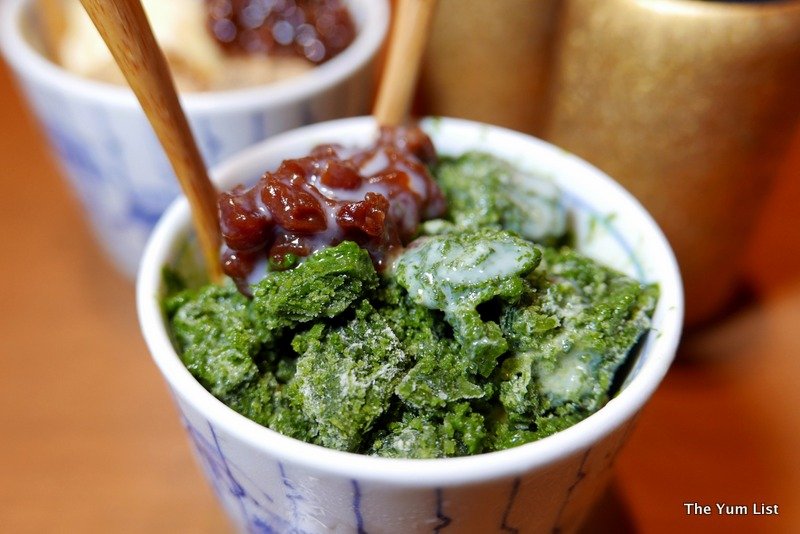 Personally, I loved the Warabi-Mochi Kinako Ice Cream (12RM) – a jelly-like cube dipped in sweet toasted soybean flour, topped with vanilla ice cream and my old time favourite, caramelized red beans. We say sharing is caring but this time, I am looking forward to come back and have one all to myself…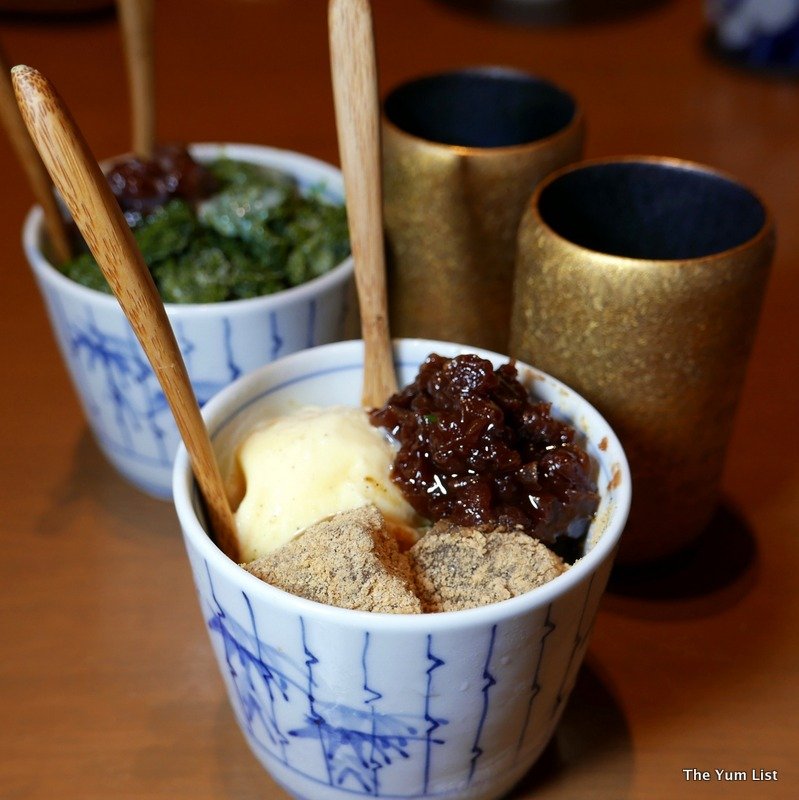 If you're looking for a healthy and hearty dish, Toriden is definitely the place to eat. All the cooking is done next to you by the friendly staff so sit back, eat and relax!
Reasons to visit: Zen atmosphere, Japanese food, chicken hot pot, free flow of vegetables, no additives, in-house ponzu and Yuzu Kosyo, best Warabi-Mochi in town.
TORIDEN 
Isetan (Lot 10)
The Table 4th floor
50 Jalan Bukit Bintang
55100 Kuala Lumpur, Malaysia
+6 03 2119 2623
Business hours: 11am – 3pm, 6pm – 11pm
pork free, serves alcohol