Monica Tindall
As I've aged, finding just the right makeup has become more important. Not only do fewer products look as great as they did when my complexion was firm, taut and well, young (!), but I've also developed sensitivities to certain ingredients. Combine that with running a hectic lifestyle where a normal day begins at five am and doesn't end until around 10 pm, and the 'right' make-up becomes even more of a challenge.
Through sheer luck and my propensity for revealing my imperfections with elbow partners at dinner parties, I met Rani Birring, who understood my weak spots and shared with me her secret – Bollywood Pro. Developed and produced in New York, the make-up range is packed with things that are good for the skin and don't clog pores, or "Treatment, protection and glamour," as Rani would say.
Rani has always cared about her skin, but it wasn't until she was living in Korea, and surrounded by people in what is often considered the most beauty conscious capital of the world, that the idea began to brew of creating her own skin care range. With Bollywood making news and the dreadful 'without make-up' shots of the stars with acne blemished skin that had hit the tabloids, she felt the timing was just right to design something that would give superstar coverage, yet nourish and fortify the skin at the same time.
Her New York home was the ideal location to get to work. With a clear vision, inspiration from one of the globe's key fashion cities, and a team committed to quality input and output, Bollywood Pro was born.
When I first explored the Bollywood Pro range my number one priority was finding a foundation that wouldn't give me pimples. My usual makeup routine is fast and furious so it was important that I find an all-in-one product that could be quickly applied in the morning and something that could be touched up later in the day to morph into an evening look.
Bollywood's Mineral Sheer Tint with broad spectrum SPF20 was just what the make-up artist ordered. With moisturiser and sunscreen to boot, it was the perfect light coverage for daytime I was looking for. All day staying power meant that it also doubled up as a base for an evening look. Touching up my face at the end of a workday before heading out to an event was made easy with Bollywood's Mineral Photo Touch Foundation (USD$47). This is the lighter product of the foundation recipes the range offers and better suited to my ageing skin (bluntly – didn't stick into my wrinkle crevices and enlarge them, but rather glided across the top.) Mission accomplished.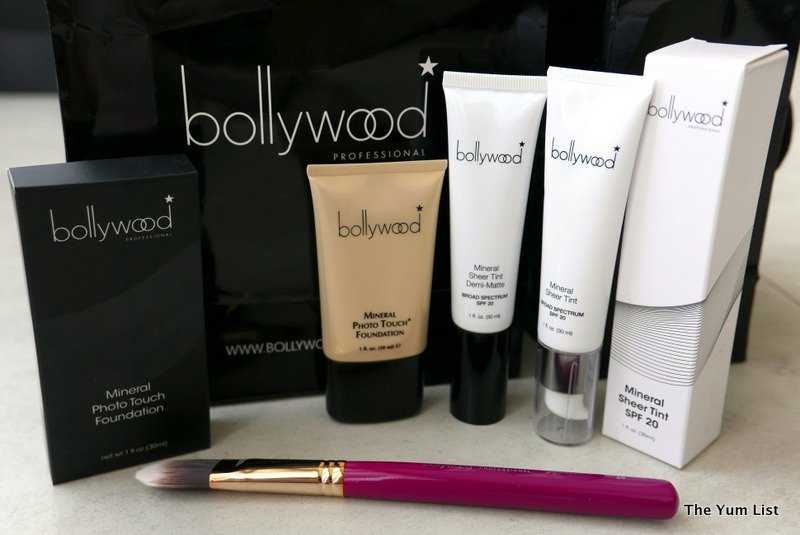 With the most important product taken care of, I was free to explore colours to enhance the eyes and lips. Rani suggested a palette of eye shadows – the most popular hues. Shades of light peach, through to golden brown and deep greens and blues, made for lots of fun experimentation and also a little bit of versatility in complementing my clothing as well. And, to really bring out the glamour in an evening, Rani shared with me her makeup artist's favourite colour, a golden shimmer for the lids, which can be pressed in or spread across to form more or less of a dramatic effect as desired. Fake eyelashes in a softer brown or theatrical black are not something I'd usually have time for, but it's nice to have them for special occasions.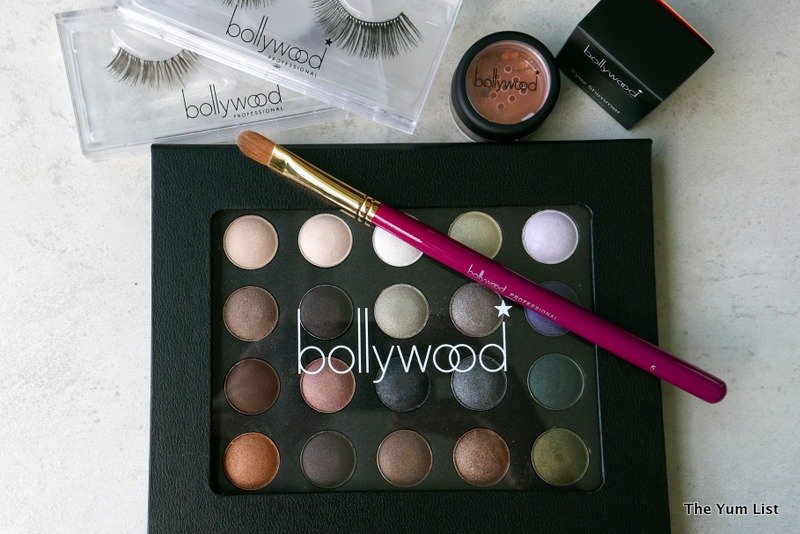 Onto my mouth… Without lipstick, my thin lips just disappear. They're also dry and I just seem to "eat" lipstick – it doesn't last for more than an hour and I find myself constantly reapplying. I was hopeful that the Bollywood Pro range would have something that could both give lasting colour and nourish at the same time. With that in mind, I tried out three different versions. The first a Liquid Lipstick (the current bestseller), a Micro-Bubble Lipstick in bright red (planning for my travels to Europe this summer), and a classic Luxury Lipstick in Rani's favourite colour, a natural coral. All three felt moisturizing and served a specific purpose: the liquid will be my handbag lipstick for sure, great for when I'm on-the-go; the micro-bubble in red is just the right shade to bring some glamour to any evening, so that one's going in the night make-up bag; and lastly the luxury in the subtle hue is ideal for everyday wear, giving enough colour to look polished, but not overdone.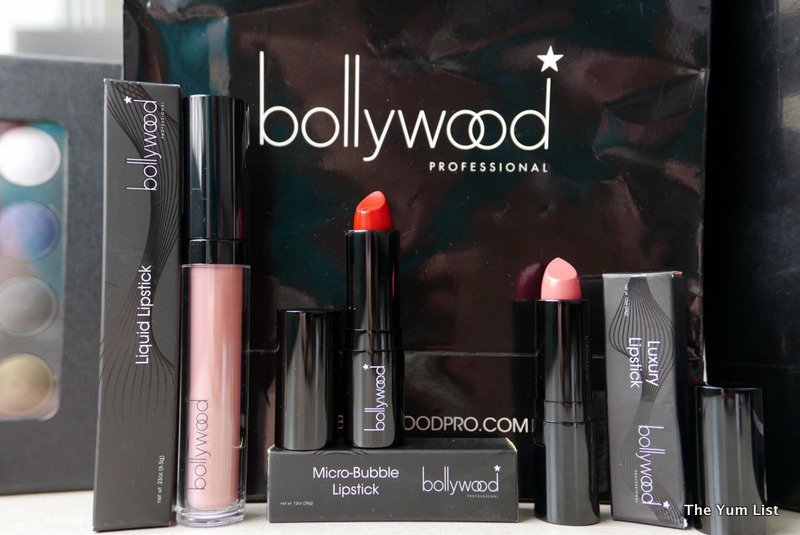 I've given the Bollywood Pro range a good few weeks of wear now and I have to say, I think I've found my new can't-live-without brand.
Reasons to use: quality makeup made in New York; great coverage with different foundations for younger and older skin; doesn't clog pores; classy colour palettes.
Bollywood Pro can be found in selected Watsons pharmacies around Kuala Lumpur. I picked up these products at the Watsons on the bottom floor of Pavilion (same level as the food court). Once you'd tested out and found your favourites, however, it's easy to order online via the website: http://bollywoodpro.com/