Words: Aisling Cullin     Photos: Monica Tindall
Malaysia has some incredibly tasty dishes. It isn't famous however for its healthy food. The national dish, nasi lemak, literally translates as 'fatty rice' and it is usually served with a good helping of deep fried chicken. Delicious, yes, but it's definitely not top of the list for low-calorie dishes.
More recently, there has been a growing subculture of health restaurants popping up and some have really interesting menus. Monica, Caning and I tried out Fittie Sense, Bangsar's latest offering of wholesome delights.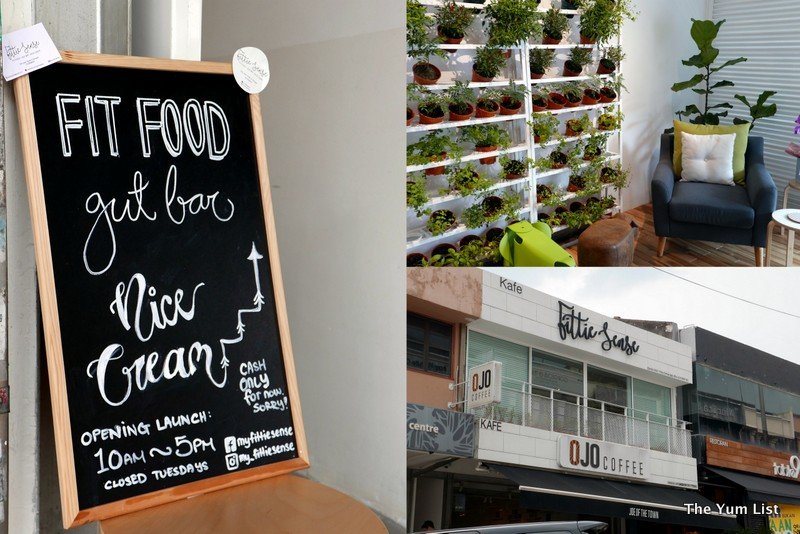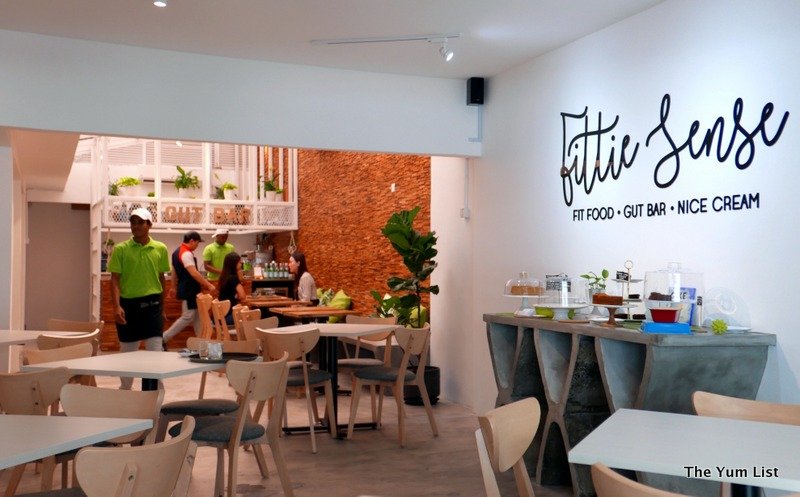 Fittie Sense is a first-floor restaurant, a few doors up from Alexis Bistro. As we enter the space, we immediately feel invigorated with its light and serene space. Green plants and rich woods lift the white interior, and brightly coloured cushions on comfy sofas make the space look homely. I take a deep breath on entering the restaurant, eager and willing to taste 'fit food' without the fad.
We were presented a coffee on arrival in the prettiest of blue and white porcelain. Fittie Sense serves a Fair Trade Organic coffee (RM11 for a long black) with a nutty, citrus and caramel flavour. We were given a homemade soya milk to enjoy the coffee with, although cows milk is also available. Our Cappuccino (RM13) was beautifully smooth and mellow.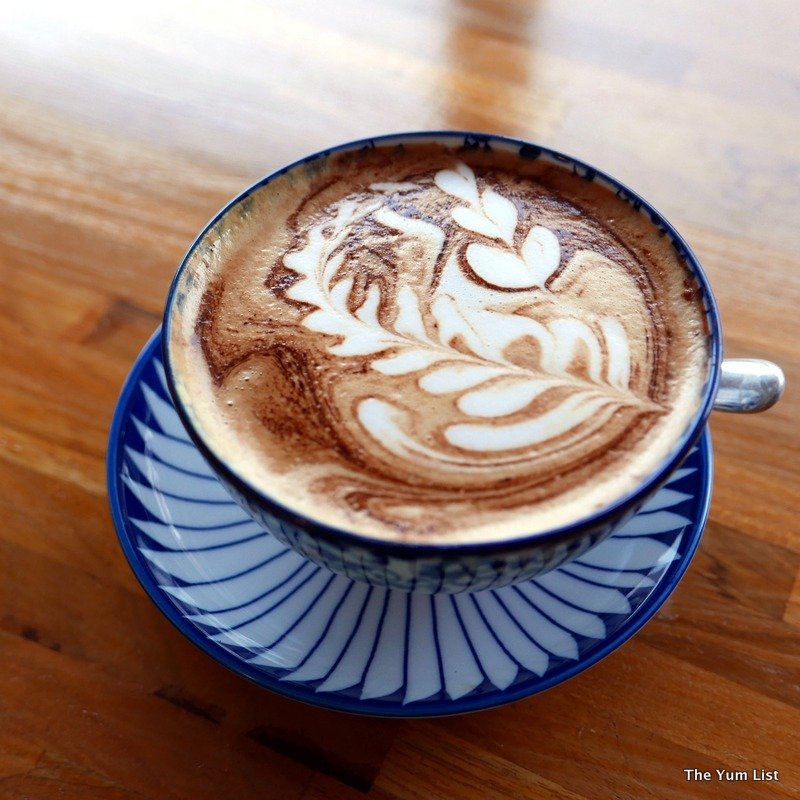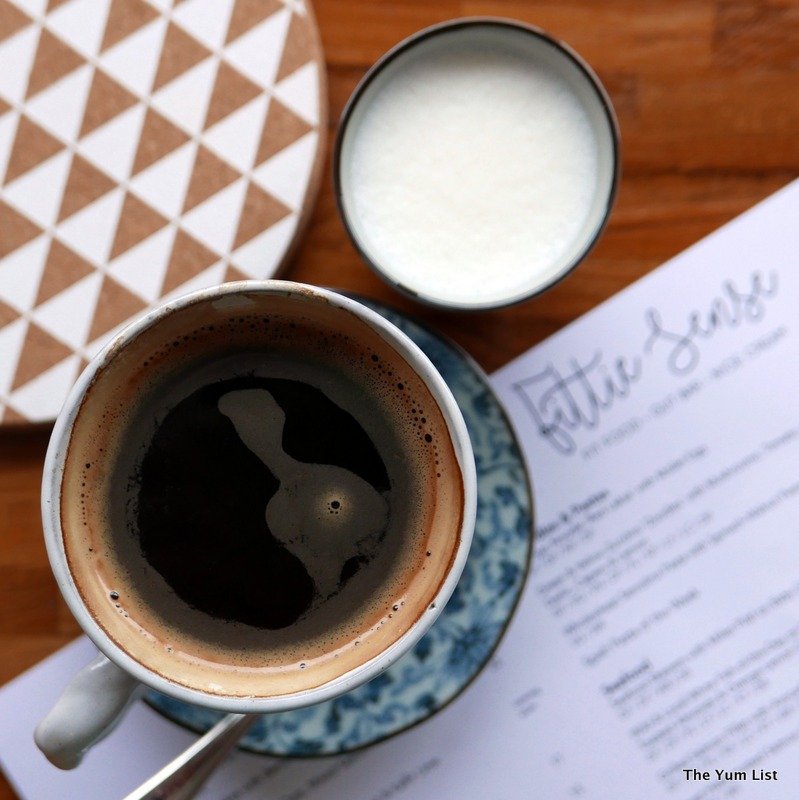 We started off with a small plate, namely some Air Fried Paprika Sweet Potato Fries with a Yoghurt & Lime Sauce (RM16). The fries were incredibly crispy, considering less than one teaspoon of oil is used to make them. These are a bestseller at Fittie Sense.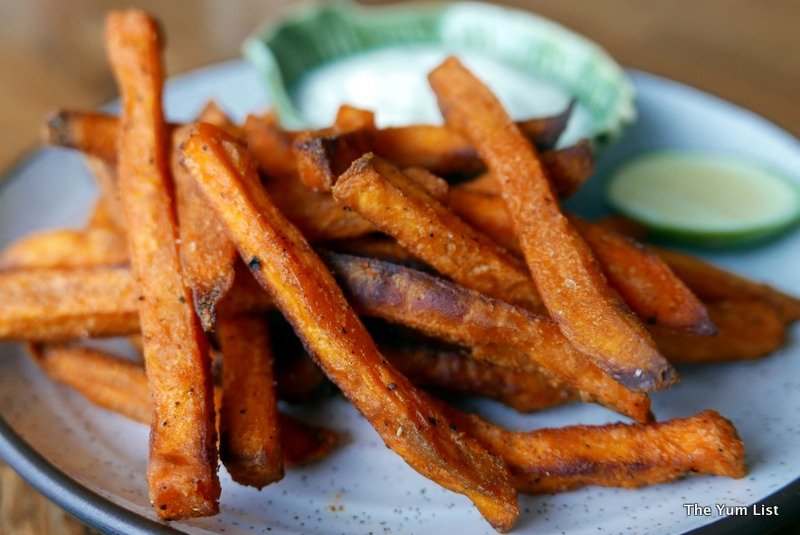 A fresh and cleansing dish we would recommend is the Raw Soup of Tomato, Avocado & Cucumber with Chia Seeds (RM16). This dish is like a gazpacho and blended fresh to order. It has a very creamy texture without the cream and is served cold.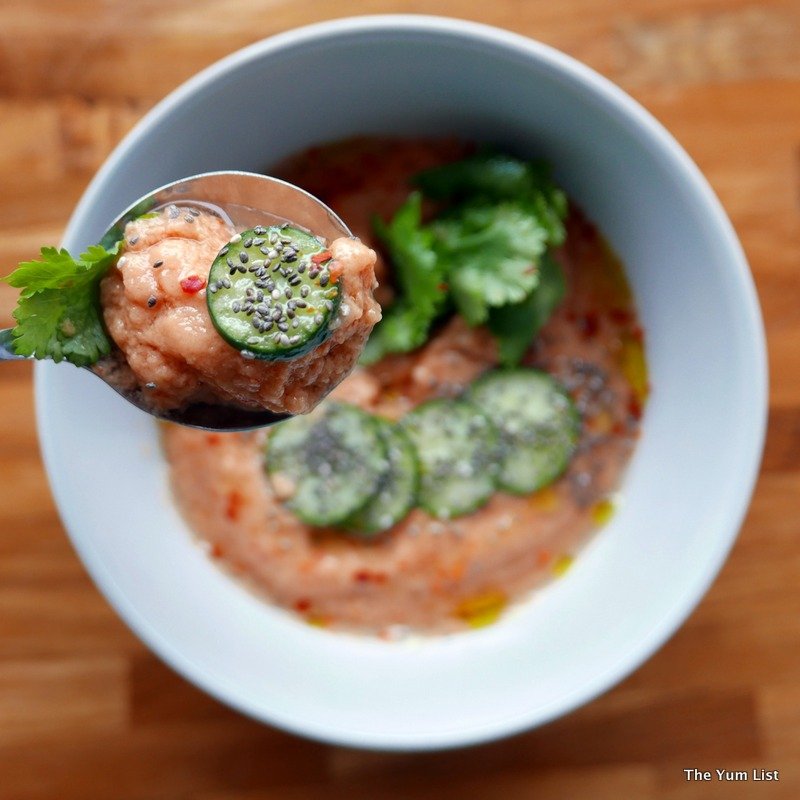 Not all salads are an unfulfilling bowl of lettuce leaves. The Quinoa, Buckwheat and Shitake Salad with Carrot & Coriander (RM25) is served slightly warm, and is very comforting, filling and satisfying. A dusting of powdered black Sabah rice decorates the edges. Surprisingly, this has more antioxidants than blueberries. The earthy taste of the shitake mushrooms and light coconut oil dressing gave this dish a particularly interesting flavour.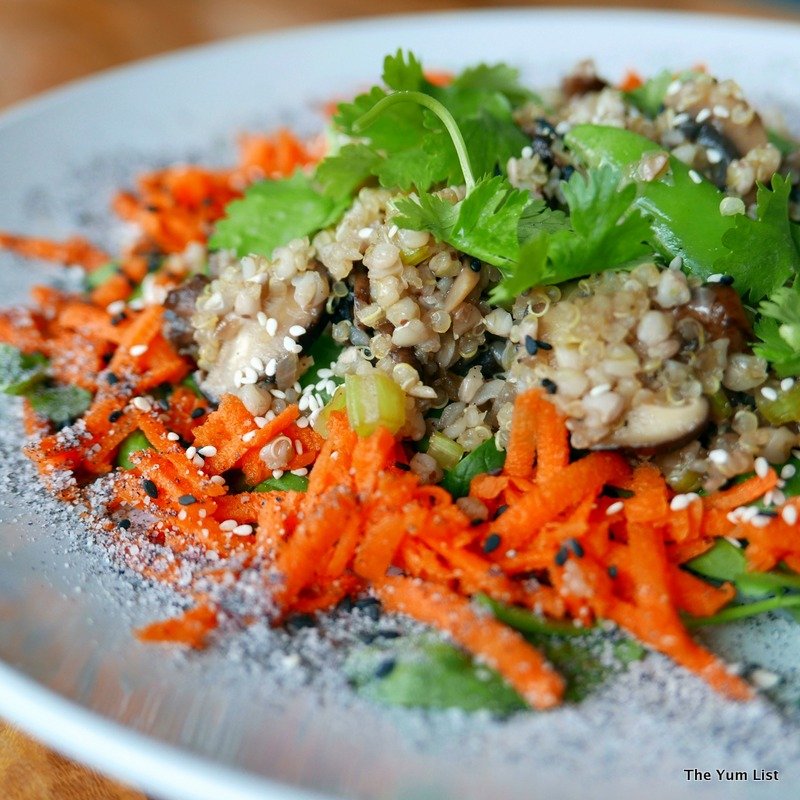 I've never had Konjac noodles before but I will definitely have them again! The Konjac Noodle 'Red Laksa' with Mollet Egg (RM18) was one of my favourite dishes. Konjac noodles are very rich in soluble fibre and are very popular in Japan and Korea. Thin white noodles are rolled into a little parcel and served with a mildly spicy laksa sauce.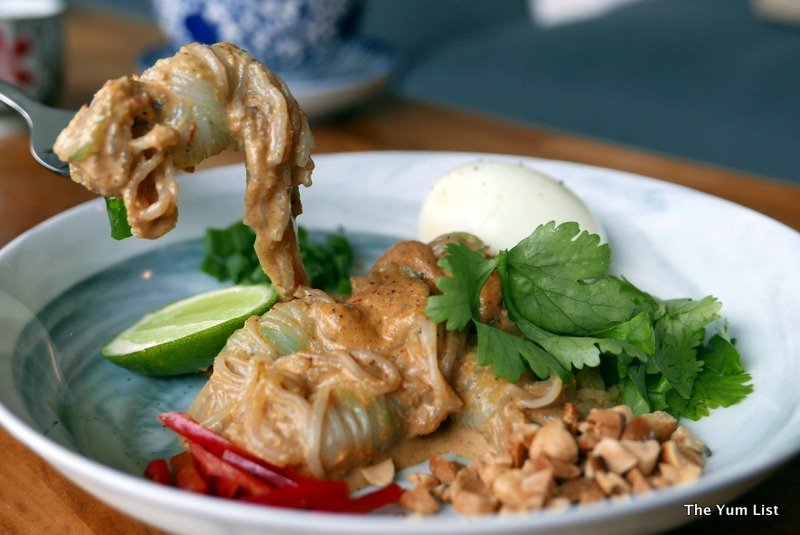 If you have a more carnivorous palate, there are plenty of meat and seafood dishes on the Fittie Sense menu. We dug into the Beef Kofte with Baba Ganoush, Marinated Beetroot & Cauliflower Tabbouleh (RM32). This dish has all of the aromatic spiced notes you would expect from a Middle Eastern dish, but the cauliflower tabbouleh was more interesting than a regular tabbouleh for me, plus its gluten free.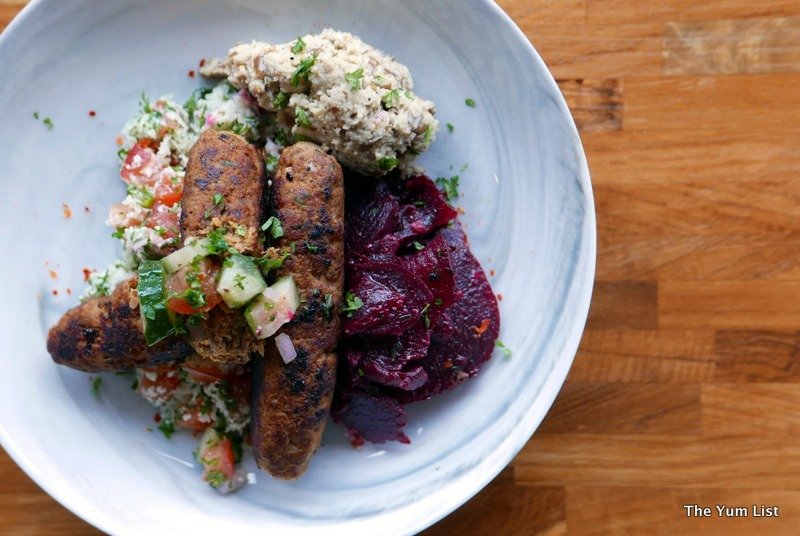 The winner of the day, however, was the Lean Lamb Spiced Ragu 'Shepherd's Pie' with Sweet Potato Olive Oil Mash (RM32). With this dish, the lamb is slow cooked for three to four hours, gently spiced and has the texture more like a lamb casserole than a minced meat pie. The sweet potato mash is velvety smooth.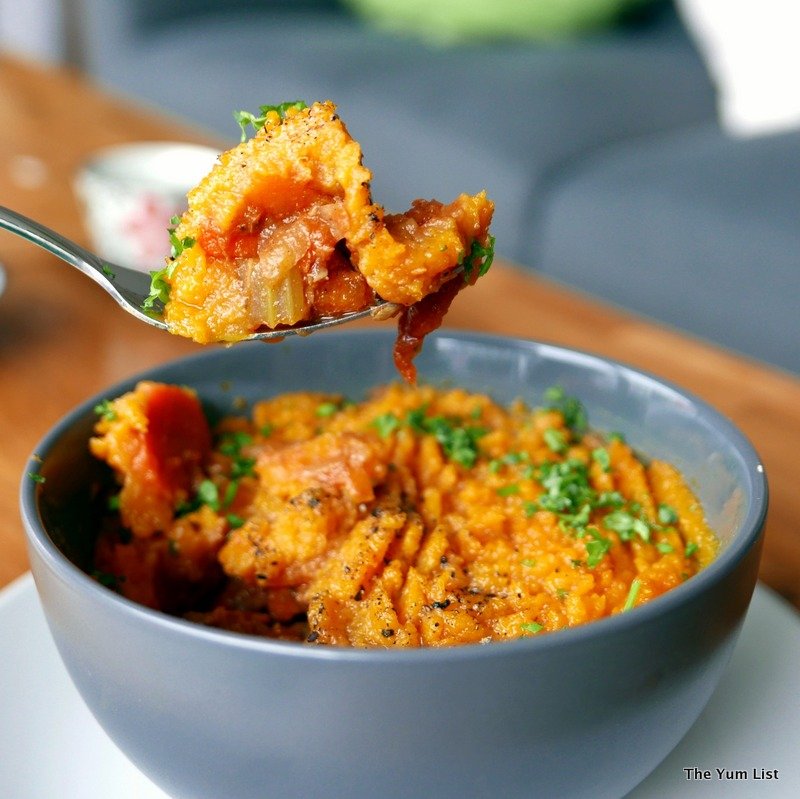 There are a number of cakes and desserts to enjoy and not feel so guilty about – we tried the Dark Chocolate Whey Protein Torte (RM17), that is dense and decadent; the Cacao Prunes Antioxidants Brownie (RM16) made from 60% Belgian dark chocolate; the Orange Non-GM Polenta & Poppy Seed Cake (RM16); the Kaffir Lime & Coconut Pound Cake (RM15) which is a zesty alternative; and the Apple, Almond & Date Cake (RM15) which is deliciously nutty. All of the above cakes are gluten free.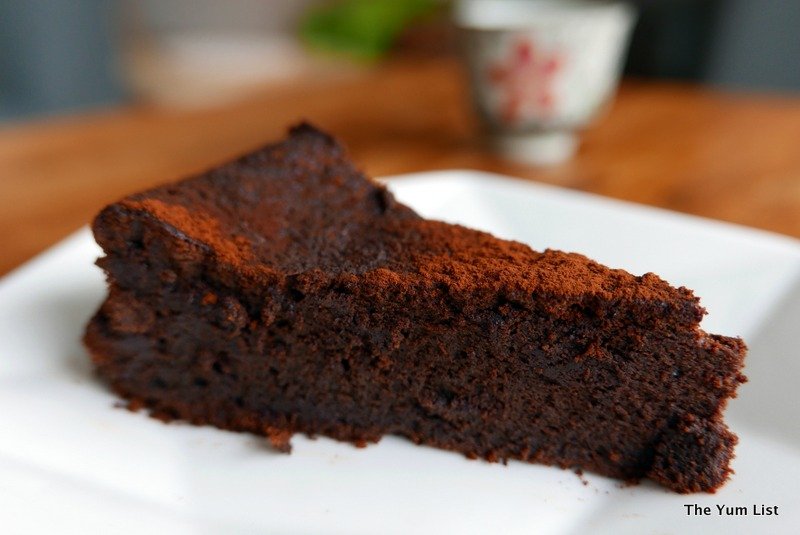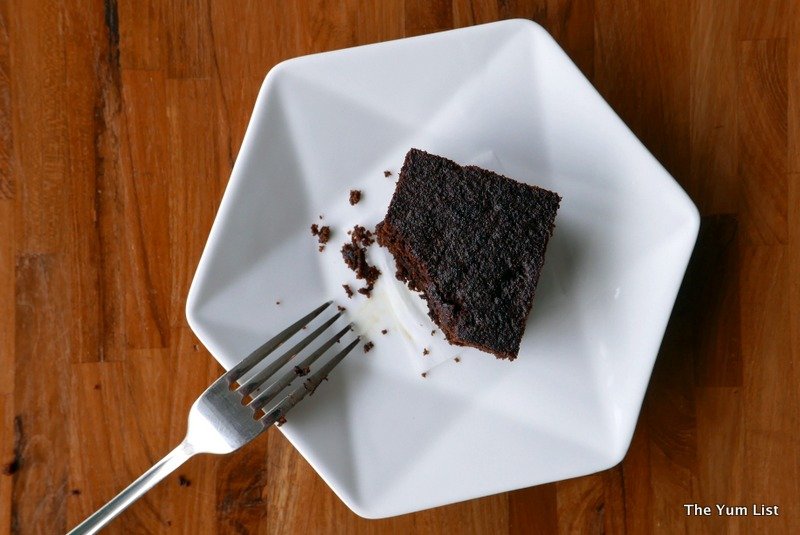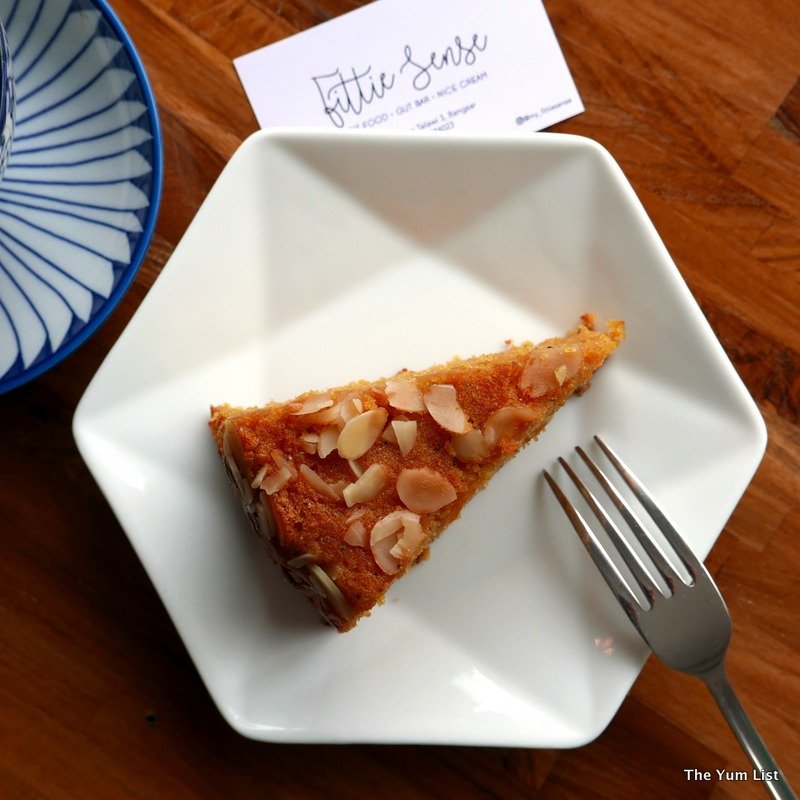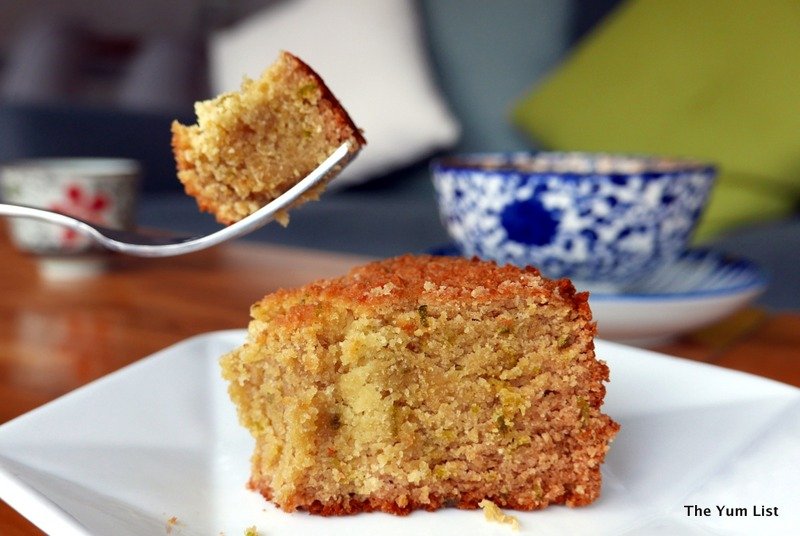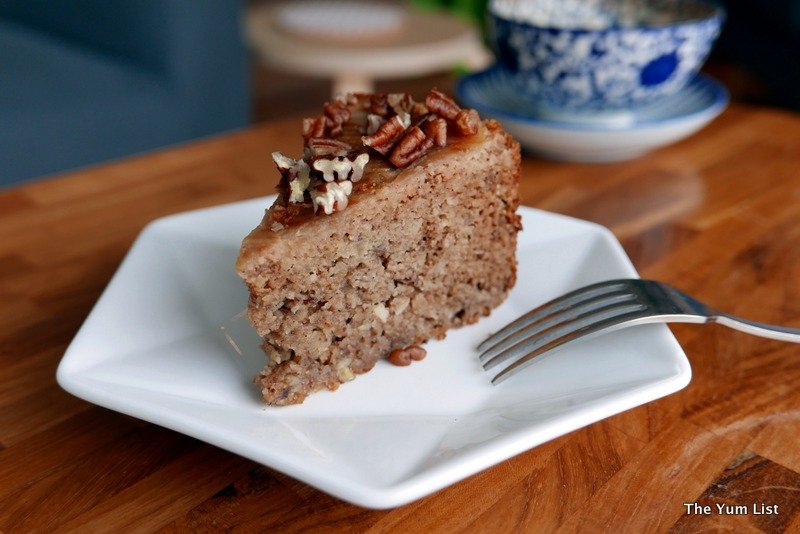 Our favourite dessert, however, has to be the Nice Cream (RM8 per scoop). If you haven't heard of Nice Cream before, its pure fruit with no added dairy or sugar. This one is made with a banana base. We tried the Strawberry & Raisin and the Cherry & Cacao.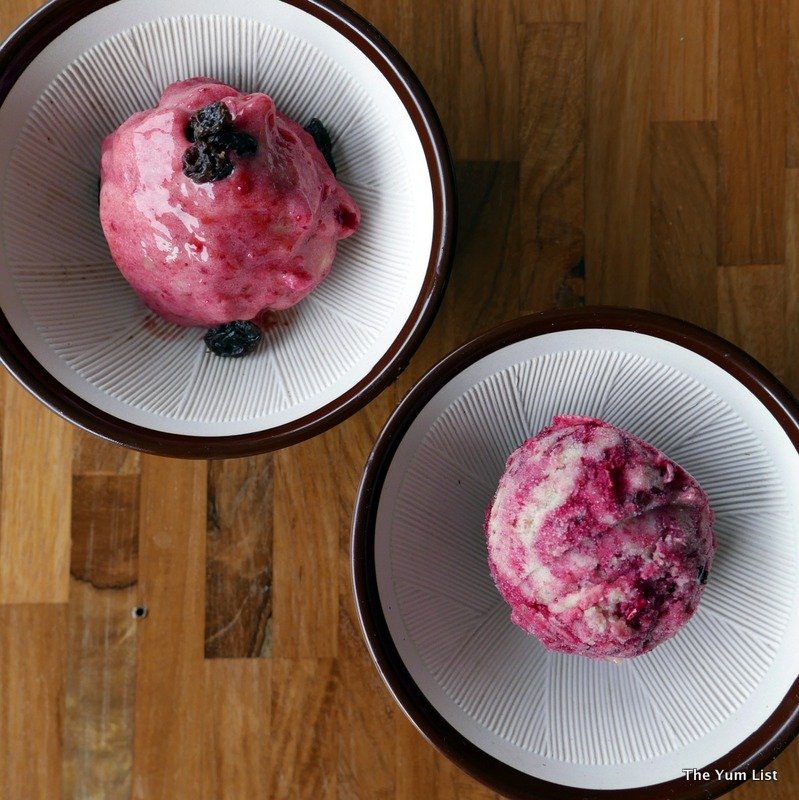 A key feature to Fittie Sense's offering is their Gut Bar, where they make their own Kefir Sodas. Live kefir culture is added to these drinks and this, in turn, creates good bacteria that balances our gut. We tried the Ginger, Turmeric and Lime (RM12) and the Blueberry & Green Apple (RM12).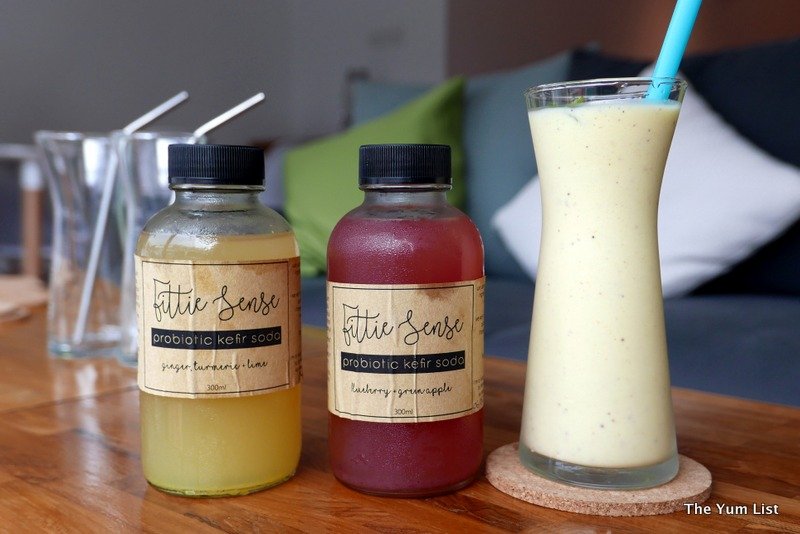 Wellness and deliciousness are at the heart of what Fittie Sense does, and even after sampling six dishes and five desserts, I didn't feel guilty at the end of the meal. Each dish was nourishing and wholesome while delivering a host of benefits at the same time. So if you can stuff your face and still feel good about it, why not indulge in healthy food for a change? Makes sense really.
Reasons to visit: a whole host of menu items to satisfy just about any dietary requirement from gluten-free to paleo, vegan to raw, and just good delicious recipes adapted to make them more nutritious; very good coffee; don't miss the Sweet Potato Fries, Shepherd's Pie', and the Nice Cream.
Fittie Sense – Fit Food, Gut Bar, Nice Cream
23A, First Floor, Jalan Telawi 3,
Bangsar Baru, Kuala Lumpur
Malaysia
www.facebook.com/myfittiesense
+6 03 2858 4023
Open 10am-10pm, closed Tuesdays