Words: Shaun Humphries    Photos: Monica Tindall
As any glutton knows, a buffet is best tackled with a carefully designed plan of attack. My general rule is light on the breads, heavy on the meat and a sample of every single one of the desserts. Fruits and vegetables are always appreciated, but never mandatory.
During our recent Wednesday night walk through of Gobo Chit Chat's sneak peak Ramadan buffet, I realized my plan was going to need some tweaking.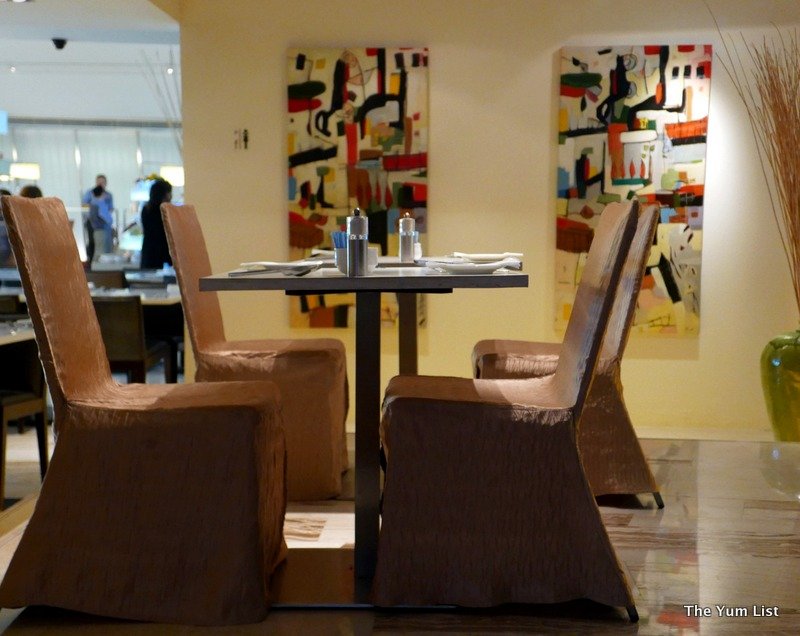 As Chef Amirul, the mastermind behind many of the menu items, guided me past the dozens of wonderfully smelling local and international dishes, I lost count of the meat offerings and was stopped cold by the 30 different Malay kuih bite-sized desserts and 12 kinds of New Zealand Natural ice cream flavours. I had my work cut out for me.
"We really tried to highlight our traditional Malay, Chinese and Indian cuisine," said Chef Amirul. "And because we have so many outstanding dishes to choose from, we just decided to offer as many items as possible. It made the decisions very easy."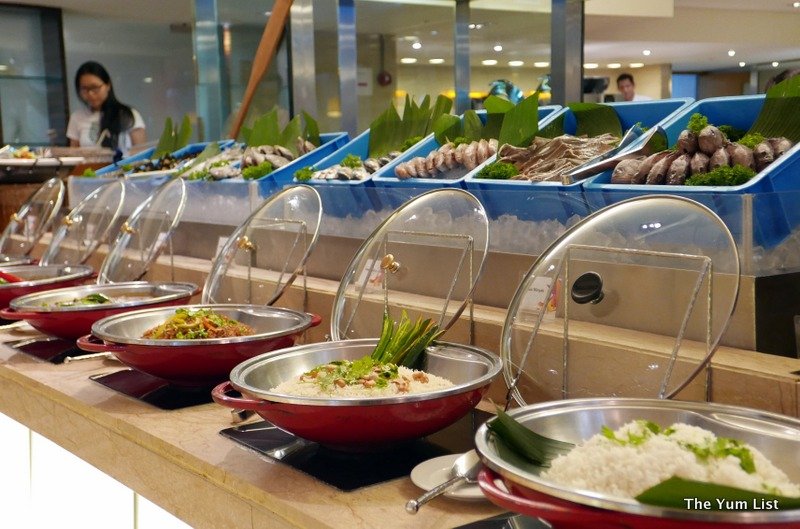 Running from May 26 to June 24, Gobo Chit Chat's Citarasa Santapan buffet dinner will be the perfect antidote after a day of fasting. And priced at RM125 net per adult for the first two weeks and RM135 net per adult for the last two weeks, it's great value for how happy you'll make your stomach. (And here's a free tip: for every group of six persons, one person eats for nothing!)
With my dry-run tour complete and my plate in hand, I entered the warmly lit dining area. My eyes and nose were immediately drawn to the buffet's centerpiece – an expertly cooked whole lamb, which was marinated and seasoned to perfection and fell right off the bone. Served with mouthwatering biryani that was slowed cooked inside bamboo, this one-two combination was the first thing on – and off – my plate.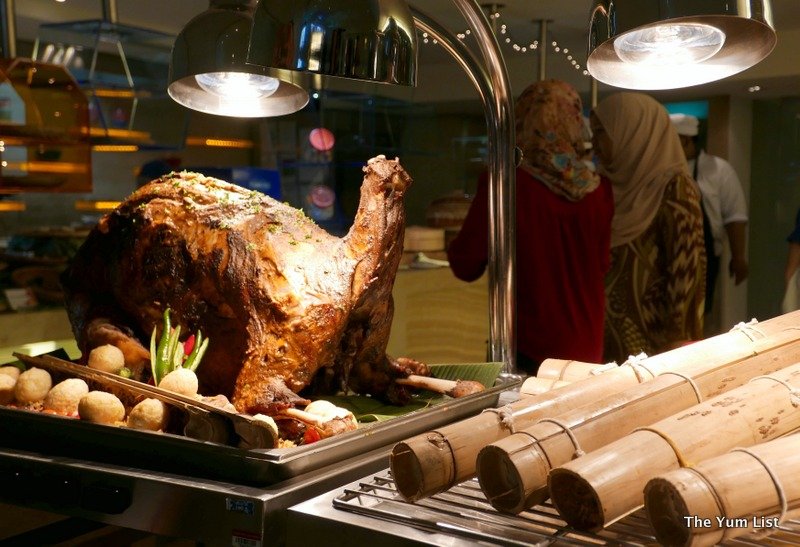 Right beside the lamb was a roti and murtabak cooking station. This also received my repeated attention as Caning introduced me to roti bom, a slightly sweeter and even more addicting brother to roti canai. I could have spent my entire buffet journey right there, but I had a job to do and there were 56 dishes left to try.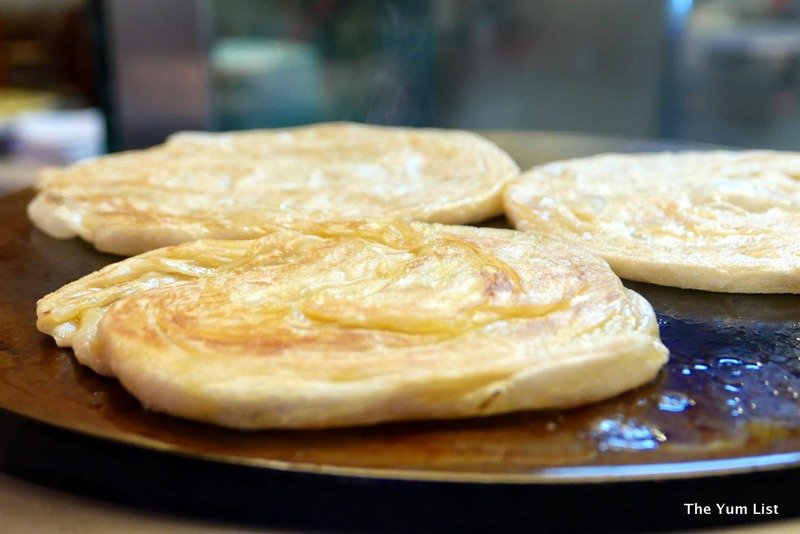 To help wash down the delicious grub, there were several large and brightly coloured ice buckets full of various flavours of juice – the ones you often see at the small food stalls around KL. I went with the refreshing yellow, which was a cold, satisfying and sweet-lemony concoction.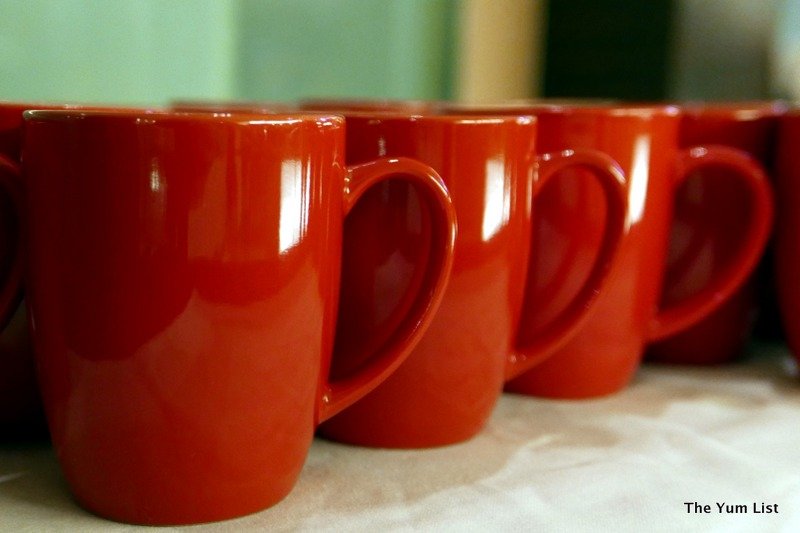 The bright buckets were surrounded with mouthwatering appetizers for all tastes. The sup gearbox station was serving up hot and savoury bone soup while the sashimi and sushi bar offered various types of fish and roll combinations. And for the lovers of leafy sustenance, there was also an abundant salad and veggie spread.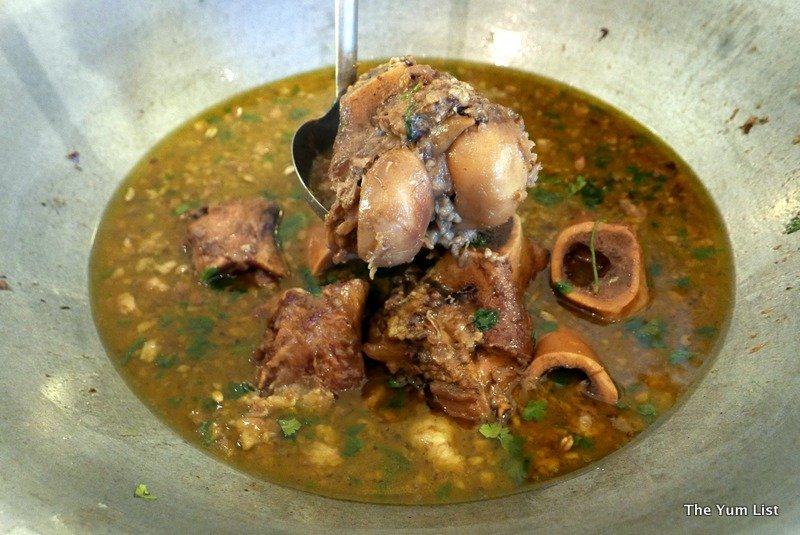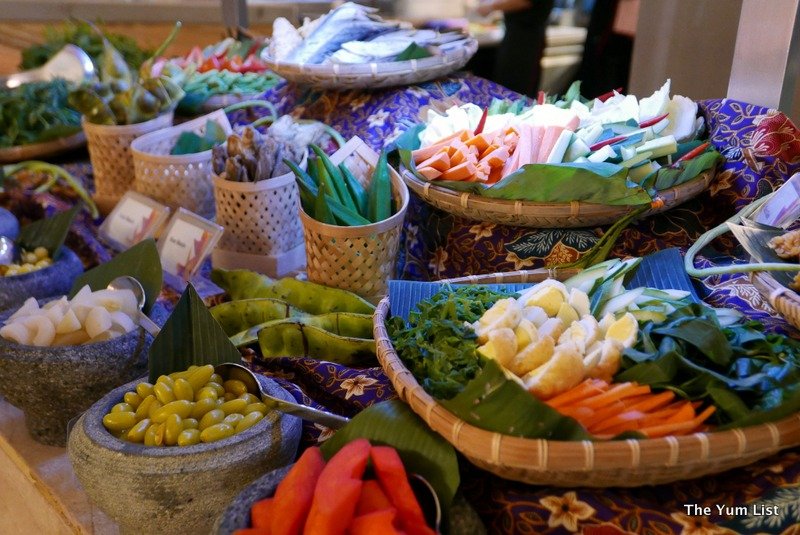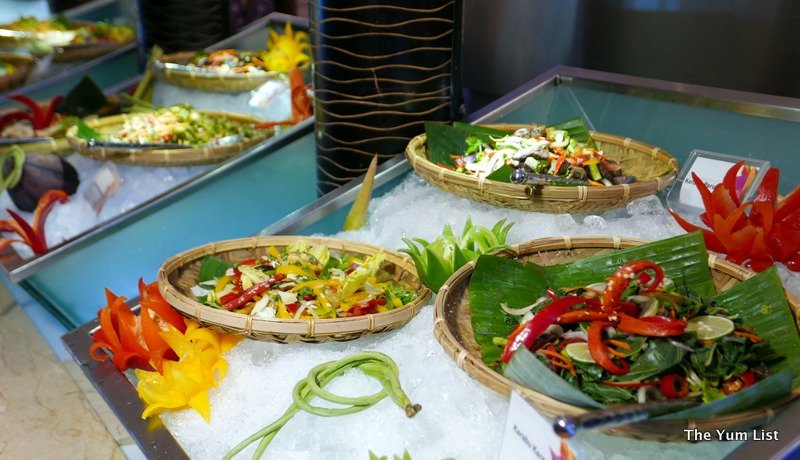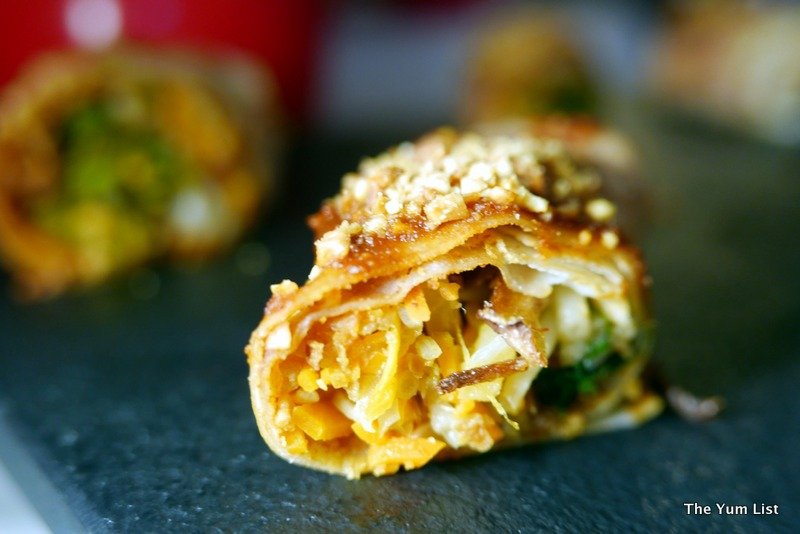 Getting back to the main attraction, I ventured into the impressive selection of local delicacies. Some of the fare I had sampled (and enjoyed) many times before throughout Malaysia – such as the freshly flamed satay and the dozen or so curried chicken, fish, prawn, duck and beef dishes.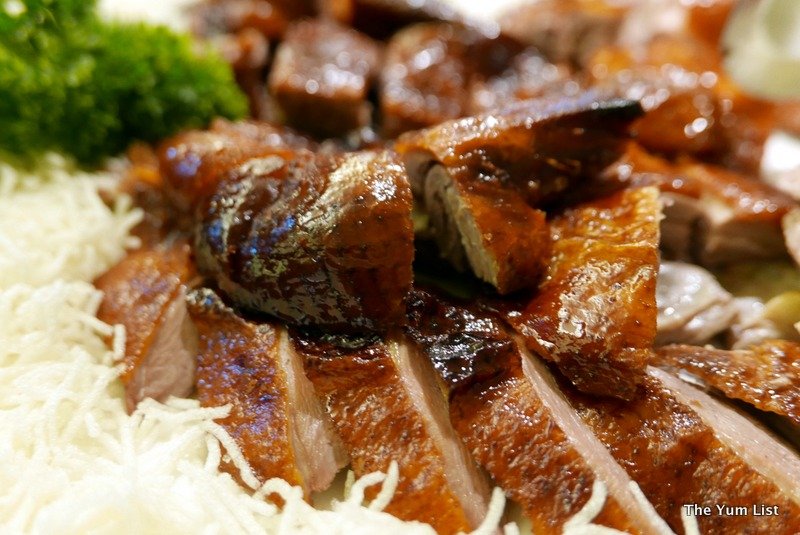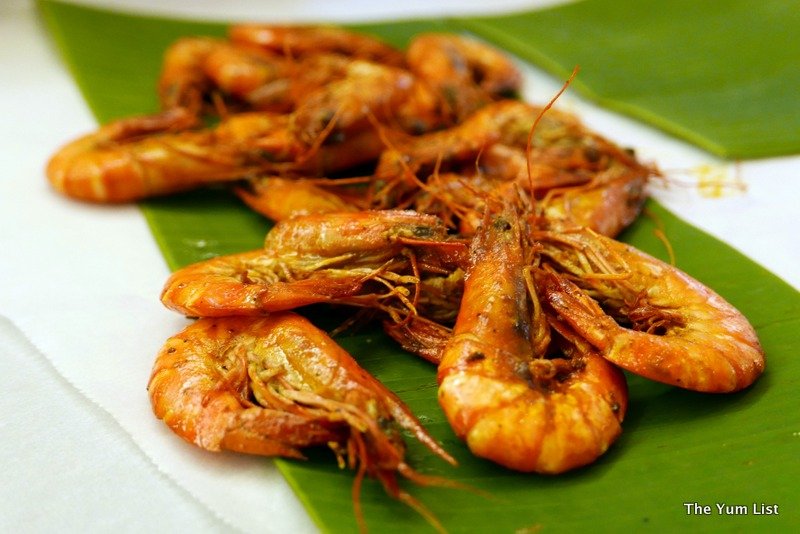 But some of the items I was sampling for the first time – like the serunding daging or "meat floss", a finely shredded beef dish that went perfect with the curries, or the kerabu kaki ayam, a delightful chicken foot salad served with onions, coriander and tomatoes.
The lemang pulut hitam, a glutinous rice cooked with coconut milk and wrapped inside banana leaves, and the ketupat, a type of dumpling made from rice packed inside a diamond-shaped woven palm leaf pouch, were also delicious and are staples of Ramadan feasts.
Add those new offerings to a variety of grilled and steamed prawns, fish and duck, and I was at my buffet meat maximum.
In order to survive the night, I had to alter my "sample all desserts" decree based solely on the vast choices available. My compromise turned into three different flavours of the New Zealand Natural ice cream, a few deep-fried bananas, five kuih squares and a healthy dollop of bubur pulut hitam, a black glutinous rice porridge cooked with palm sugar and pandan leaves, served hot with coconut milk. All were excellent and stretched my belly right to the limit.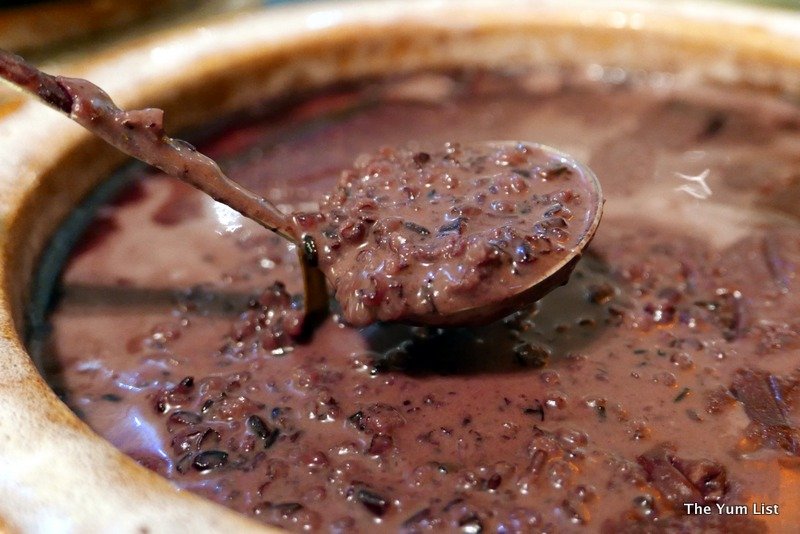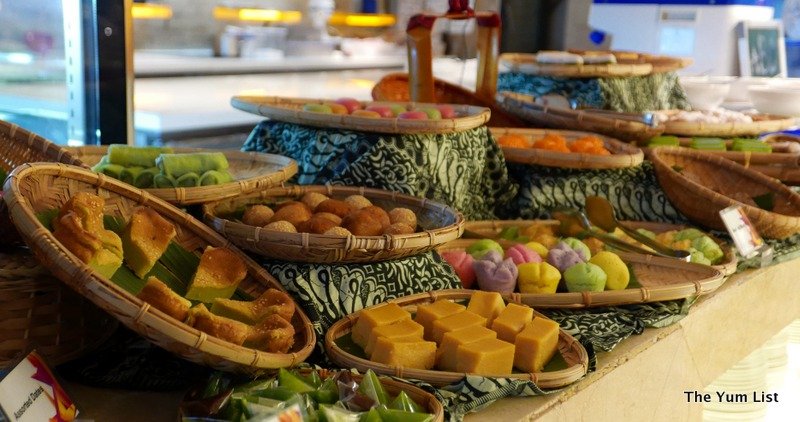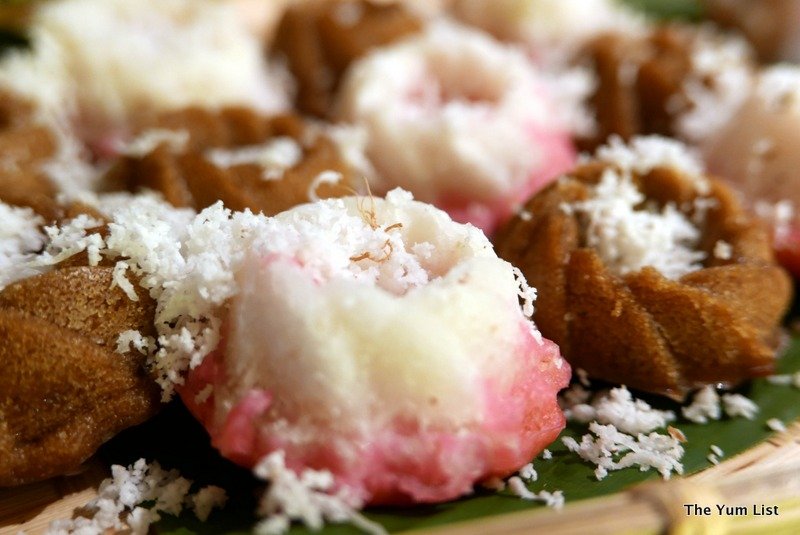 With no room left and walking out into a KL evening, I was thankful that the dozen or so different types of dates hadn't yet arrived from the Middle East – although Chef Amirul promises they will be ready to go by the end of May – so make sure to factor those into your plan. It's always good to have a plan.
Reasons to visit: The amazing variety and quality of local cuisine is tough to beat. Freshly made roti and biryani is also a real bonus. And you can't go wrong with all that free flow dessert and ice cream.
Gobo Chit Chat
Traders Hotel, Level 5
Kuala Lumpur City Centre
50088, KL, Malaysia
+6 (0)3 2332 9888
www.facebook.com/TradersHotelKualaLumpur
www.shangri-la.com/kualalumpur/traders/dining/restaurants/gobo-chit-chat/