Words: Patricia Podorsek      Photos:  Monica Tindall
Nail salons dot the city like pepperoni on a pizza, so pampering seekers need not step too far to find their pie. But for those who are looking for something more refined than a pizza-level of manicure, then BMIC Nail Spa Salon at Starhill Gallery might be just the trattoria you're looking for.
For those who have never been, Starhill Gallery is a hidden haven in the hurricane that is Bukit Bintang. With the push of a door and a short escalator ride, you can step out of the heat storm of shoppers into a shelter of opulence. With floors called Relish, Adorn and Feast, you know that indulgence has reached a whole new dimension.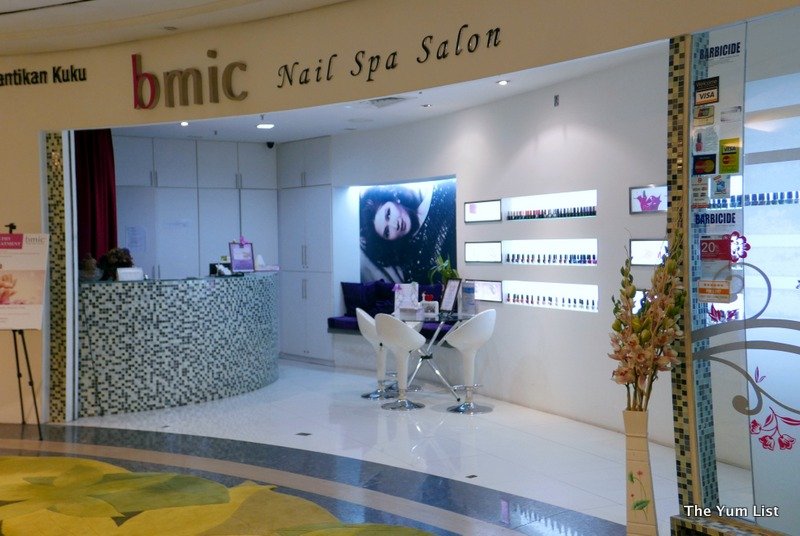 BMIC Nail Salon is tucked away into a quiet corner of the Pamper floor, perfect for a delicious escape from noise and reality. With comfort as one of their primary goals, purple velvet chairs enhance the queen motif. Throne-side tea and coffee are immediately served. For entertainment, movies are available on a large wall-mounted screen, and a wide selection of international magazines lie on nearby tables.
BMIC's friendly and well-trained staff can deliver an array of services. We opted for a classic mani/pedi combination, but others might try acrylic nails, gel nails, hand or foot spa, waxing, or eyelash extensions. For tired feet, BMIC also offers more intensive spa packages, including one for callus and cracked feet. For special occasions, you might try their nail art as well.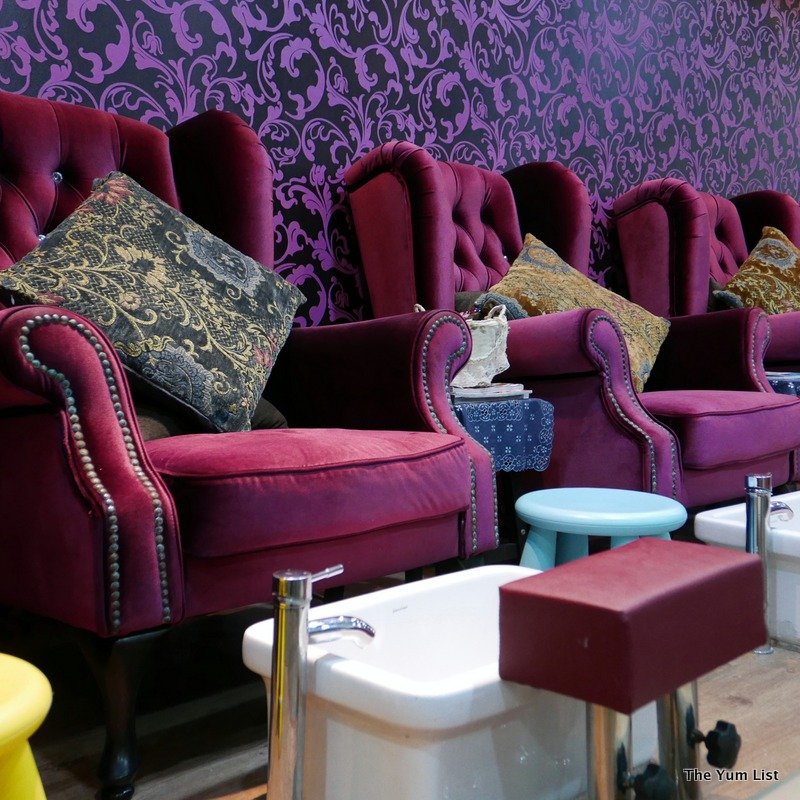 As you might expect, the mani-pedi includes a soak, a scrub, nail-shaping, and cuticle clean-up. And a LOVELY foot massage – that is always the best part! For color, I was given a choice from OPI and LACC palettes. I chose white for my fingers and lavender for my toes. Fun!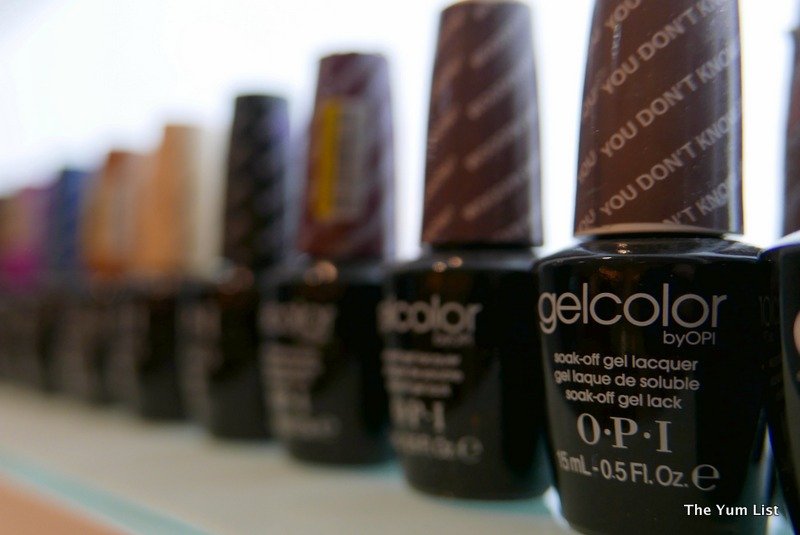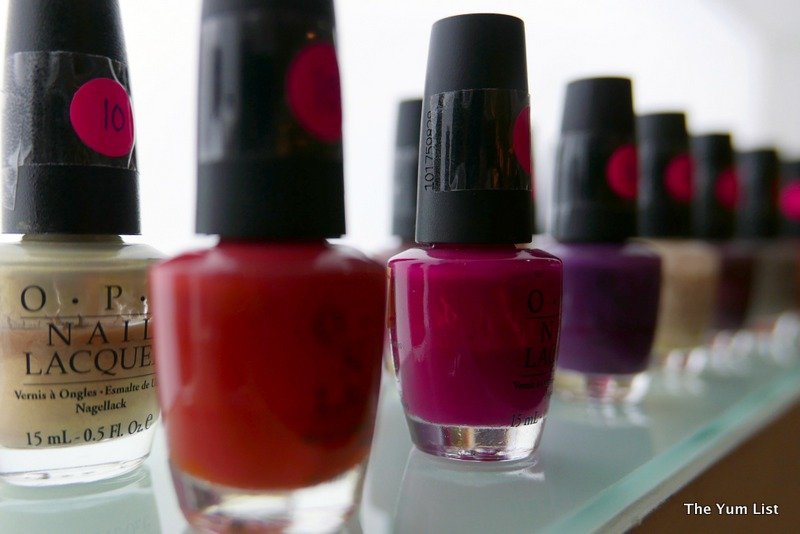 Too often, we lead lives that are frenetic in pace and demanding in task. I do, anyway. So to find an escape where I can be treated to self-indulgence in style is never unwelcome. The opulence of Starhill Gallery is decadent by itself, but add some private pampering and we reach the sublime, kind of like eating a favorite meal with candles and white tablecloths instead of plastic cutlery.
BMIC Nail Spa Salon is open seven days a week, from 10:00 am – 9:00 pm. A second branch can be found at Pavilion.
Reasons to visit: Pampering in a private haven from the storm of life.
BMIC Starhill
S18, Pamper Floor, Starhill Gallery
181 Jalan Bukit Bintang
55100 Kuala Lumpur
(60 3) 2148 1818,  2110 3339
HP: 012 973 5250
www.bmic.com.my