Words: Matt Jones   Photos: Monica Tindall.
Ohmagoodness… if you can manage to find it (and thank goodness we did, because it was totally worth), Omakase + Appreciate is one of those 'in the know' speakeasy spaces that makes you appreciate you're in the know once you're in there.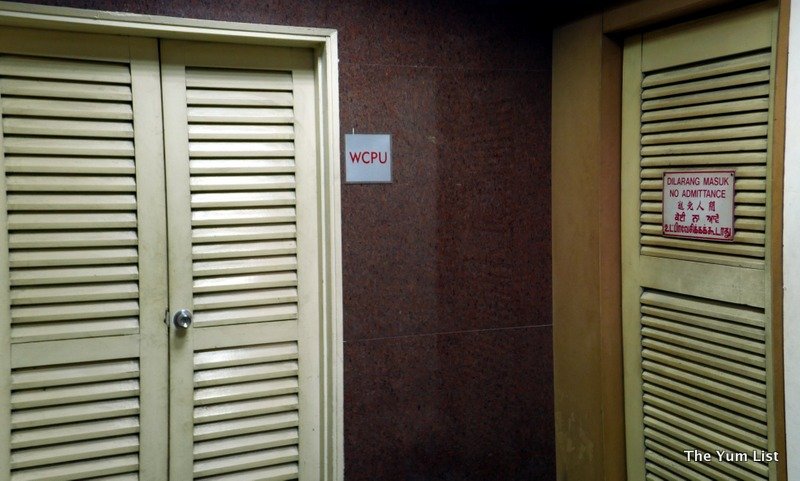 Basically, it's two linked bars set into the one tiny venue, each with its own particular and unique identity. As Karl, the second half of this rather exciting duo and who is the face and presence behind Appreciate was off tending to other bartender errands, it's the Omakase side I'll be appreciating in this review.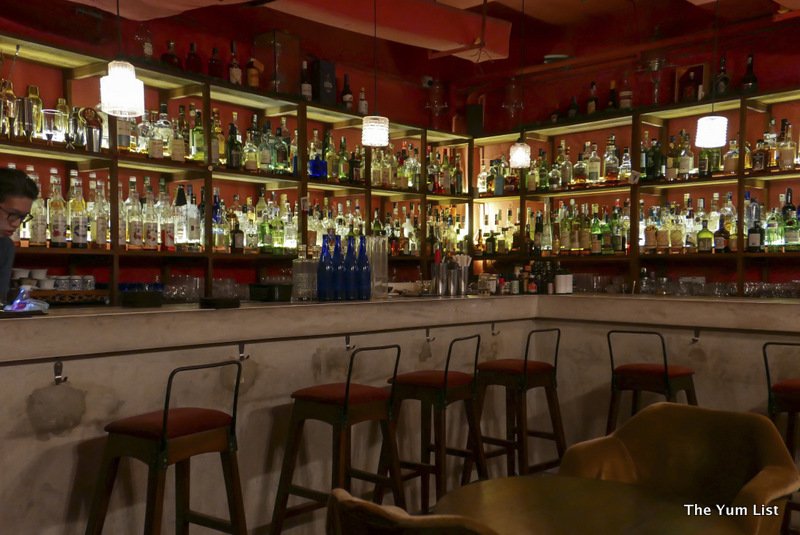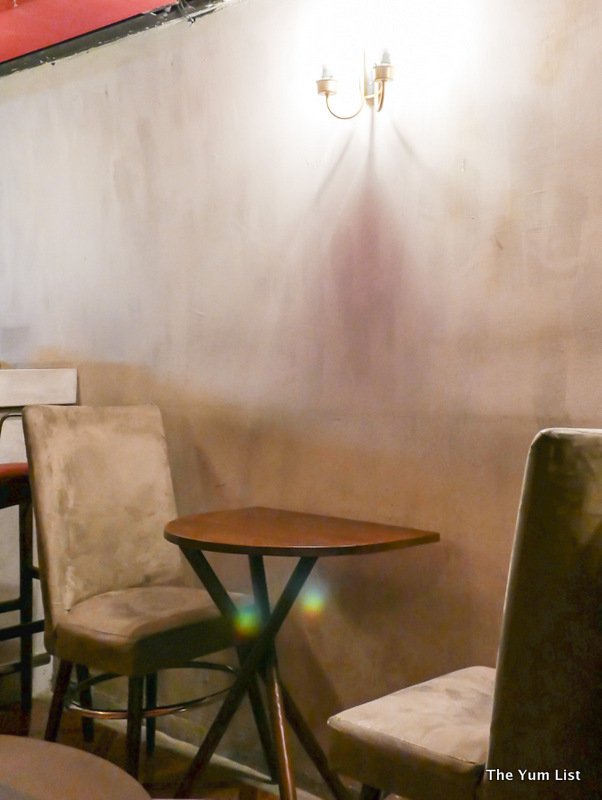 Omakase + Appreciate Concept
The brainchild of bartender and owner Shawn (NOT a mixologist he assures me, the difference I'll get to later), omakase is the Japanese term literally meaning 'a meal consisting of dishes selected by the chef'. In this case, the beverage is the food, and the selection by the chef is based on his emotional and energy connection with you. Sounds exciting right? Well, it is, and this guy knows his stuff.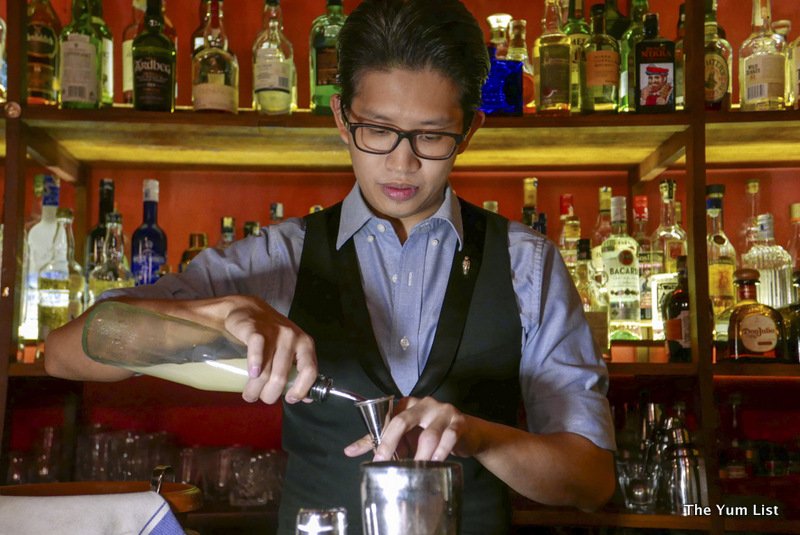 The Jungle Bird
Feel free to take either direction, but if your preference is to choose from his carefully crafted and curated menu, you might want to head for a 'Jungle Bird' (RM40), a heritage Malaysian cocktail classic that emanates from the 1970's and has reached international acclaim (think of it as a local Singapore Sling but far less sickly sweet, far less complicated and far more sophisticated). A heady mix of rum, Campari, pineapple juice, lime and sugar, set off with a mint sprig garnish (break it off and eat it with sips of the drink like I did, the aromatics and flavour explosion were akin to a vintage popping candy) in a simple low-ball tumbler. In keeping with the spirit, Shawn suggests that Blackstrap rum may have been used in the original due to its thick, viscous and navy-like texture (think molasses with a nectar-like nature) but without being sweet and sickly, but any rum of your personal choice will be his pleasure. And, the rum of Mon's personal choice is… Diplomatico.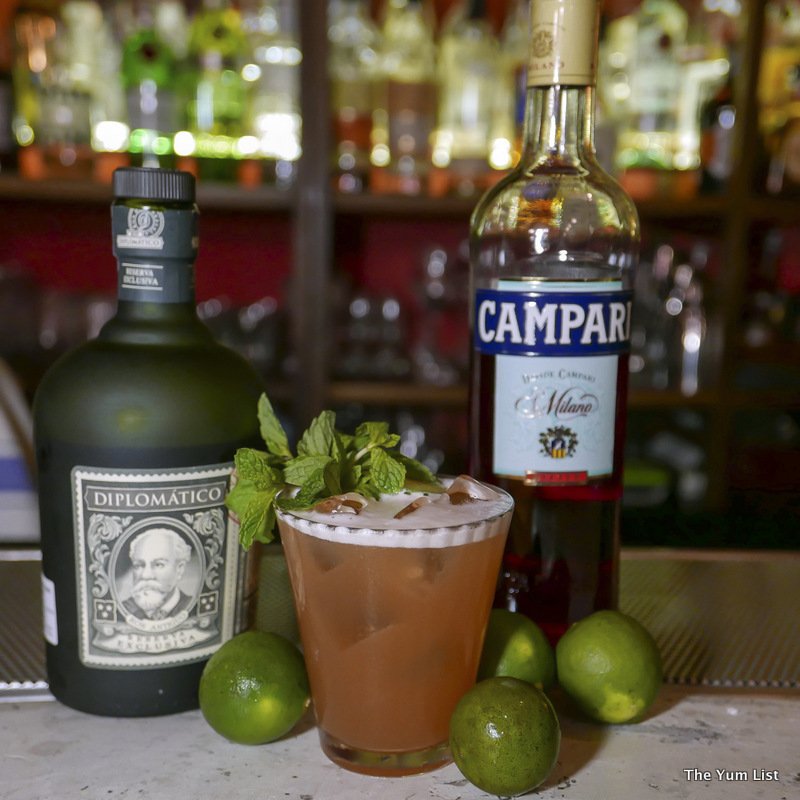 Umai Nori
For those with a penchant for gin, an 'Umai Nori' (RM40) might be your go. In typical Shawn style, he made ours using West Winds Gin (Monica and I both being Aussies), Shouchou (instead of Jumai, because he knew I'd lived in Japan for three years), and Asamboi (preserved sour plum). Artistically sculpted with a generous slice of nori sheet housing a pillow of Japanese red chilli flakes on top, we could have had three each.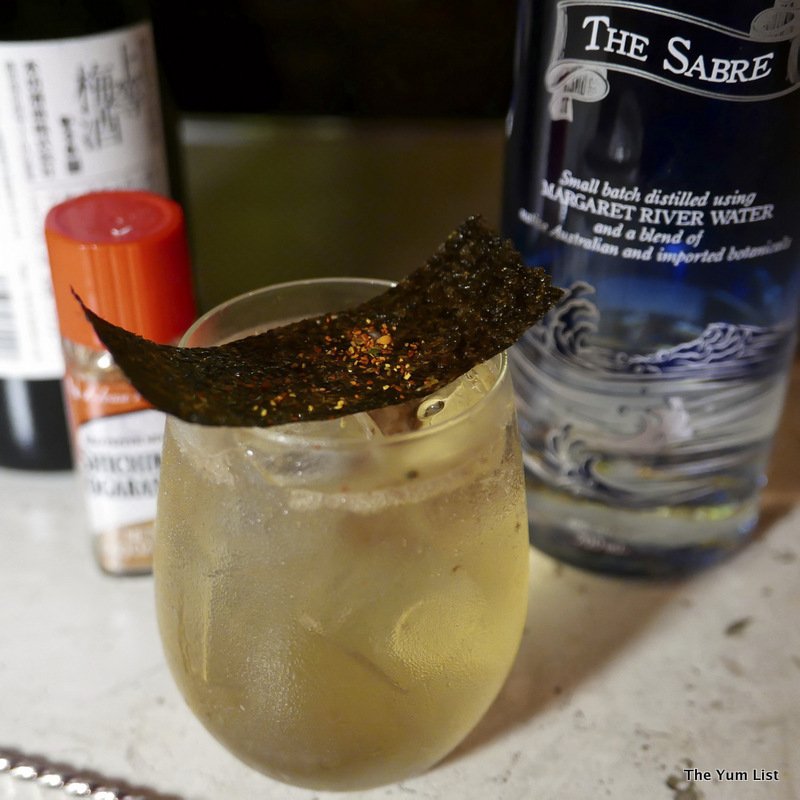 From Strait Terroir
'From Strait Terroir' (I know, the name had me guessing for a moment too… RM40) is one of those tipples that hits you in the nose with the aromatics of nutty pandan before you even get to the first sip. A mix of Don Julio Reposado, Suze (a French liqueur made from orange peel that was used in older times as a medicinal elixir), yellow chartreuse and pandan, this beautifully heady delight was something entirely new and different.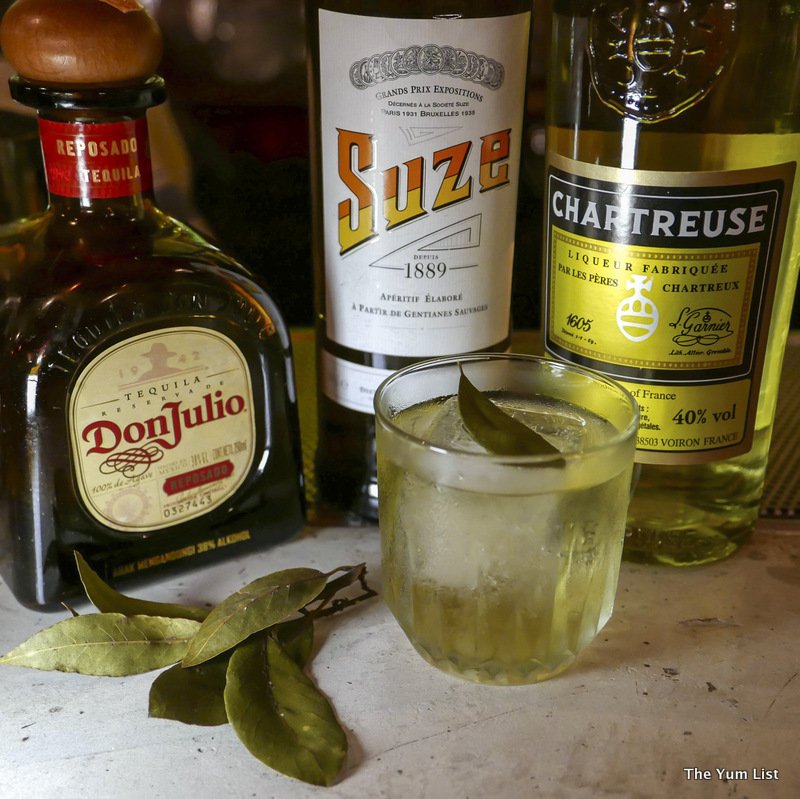 Glass Berry
Ever had slices of dried strawberries floating as a garnish? The 'Glass Berry' (RM40) is your more tart than sweet offering of fruity pineapple, cucumber bitters, Bacardi Blanca and Sagatiba Velha. This one, Shawn made from Karl's menu, but if you're in during regular hours, you can ask Karl to make it himself.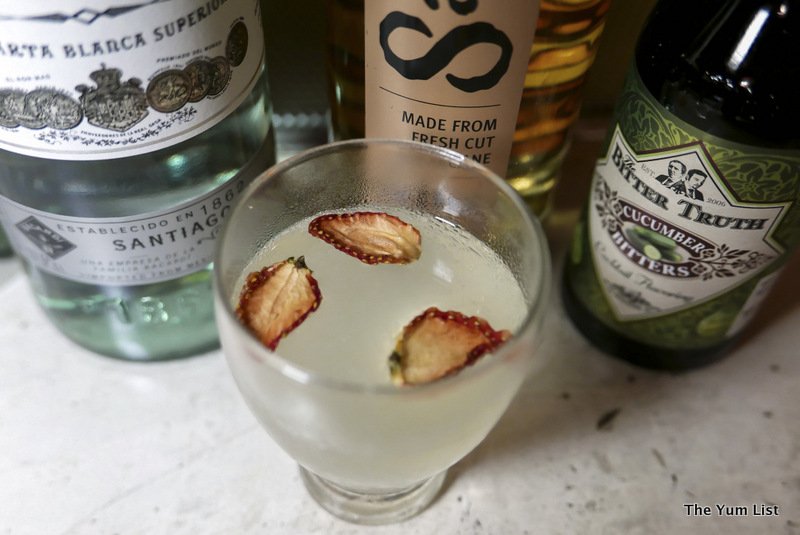 Panty Dropper
And for The Yum List bespoke tailored, Shawn fixed us his 'Panty Dropper' (I asked Monica if it worked, the smile said it all), a heady mix of Glenfiddich 12 whisky, passionfruit, apple and lime, arriving in a simple tall glass with a lime wedge (RM40).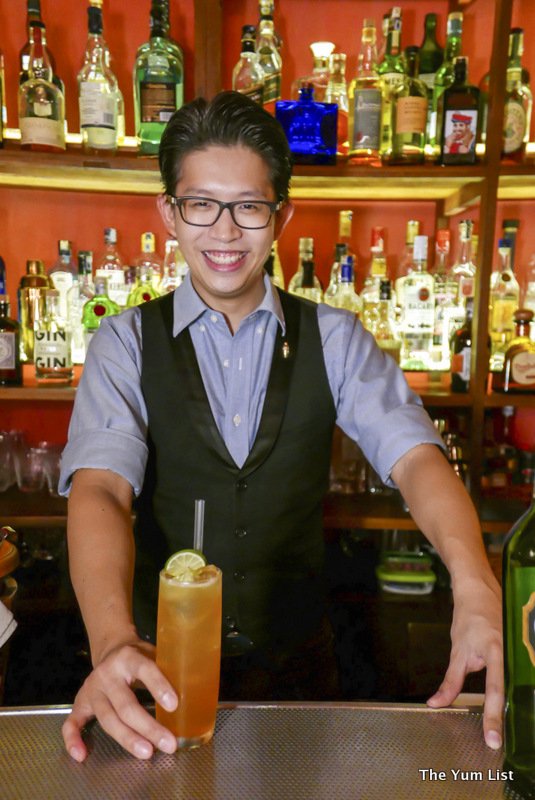 Omakase prides itself on its derivation of Japanese simplicity, and the preparation space of Shawn's bar reads with the precision and clean austerity of a sushi chef. Ice is replenished as needed in traditional wooden 'oke' buckets, and lemon and lime juices are freshly squeezed daily.
The Details
The menu lists a 1-3 star rating for the alcoholic strength of each drink, and a cute visual characterises the glass it arrives in. Chatting with Shawn I was quite happily surprised to hear that about 70 per cent of his clientele opts for the 'omakase' bartender made-for-you-only option. Who needs a menu when you have an industry leader right in front of you!
Open Tuesday to Friday from 5 pm til 1 am and Saturdays and Public Holidays from 9 pm to 1 am, Omakase + Appreciate have created a chilled, relaxed and super casual dress code vibe. Hit it up Friday and Saturday nights if you want to make the most of the hippest crowd.
As one of Asia's Top 10 Bars of 2016, it's no surprise that after four years this timeless hole-in-the-wall with a nameless door and near impossibility to find is as popular as ever. Look for 'Nosh Tipple and Brew' and head down the staircase underneath. When you find the door that says 'Dilarang Masuk, No Admittance' you're in the right place.
Reasons to visit: possibly KL's coolest cocktail bar.
Omakase + Appreciate
Ampang Bangunan Ming Annexe
Jalan Ampang, Kuala Lumpur, Malaysia
www.facebook.com/OmakaseAppreciate/