Words: Craig J Selby Photos: Monica Tindall
Fancy Sunday brunch with a French flair? Head on out to Bangsar and experience Rendez-Vous – a French bistro shaking up the KL culinary scene for the past couple of years. Rendez-Vous is hidden away in a small row of shops on the other side of Jalan Maroof from Telawi, so it allows for not only convenient and easy parking but a much quieter, more laid-back atmosphere. We were there to sample their new Sunday brunch menu (RM89++ for adults; RM49++ for kids), and to enjoy the live entertainment that they have in house every Sunday afternoon too.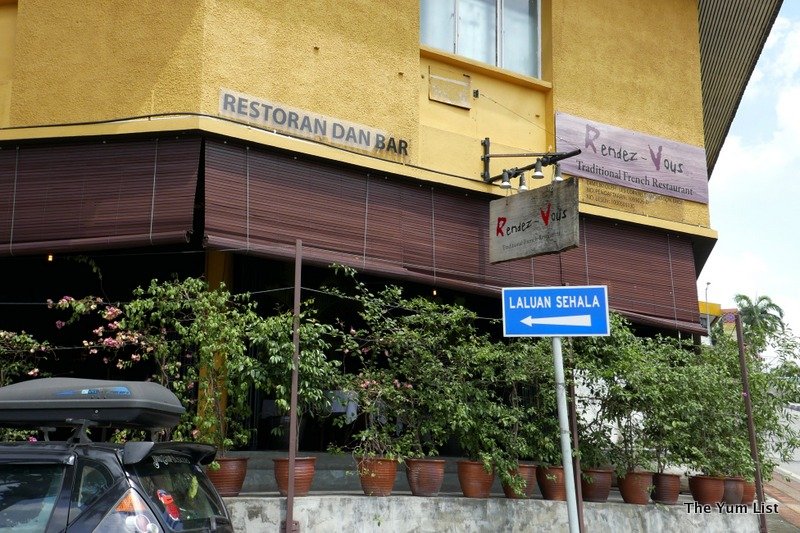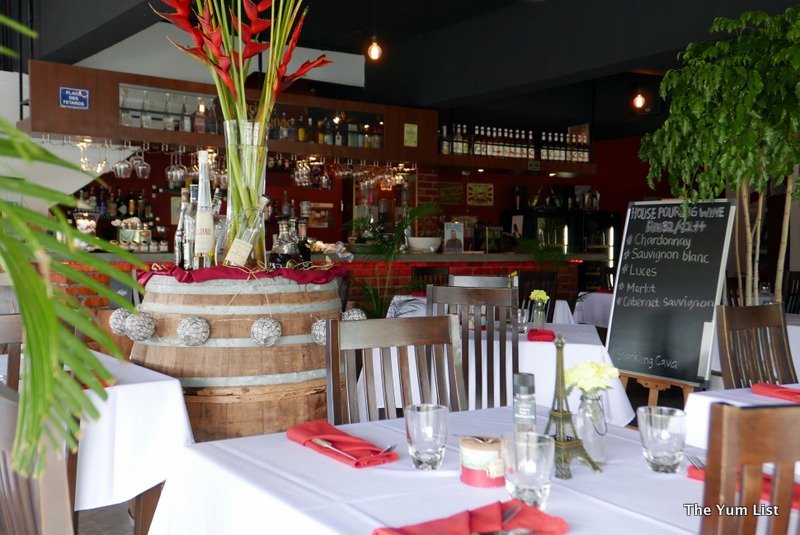 Brunch started off with a buffet selection – salads, cheese, pates, and bread – before the choice of a main (fresh from the kitchen) – and then a selection of dessert items.
Brunch Starters
The salad bar offers a pretty tasty selection. Various salads; potato, egg and cheese, tomato; along with grated cheese, beetroot, olives, crusty French bread allow for your creative mind to put together exactly the type of salad that you favour. I enjoyed the egg, cheese and potato salads, which a sizeable helping of olives. A great way to start off lunch.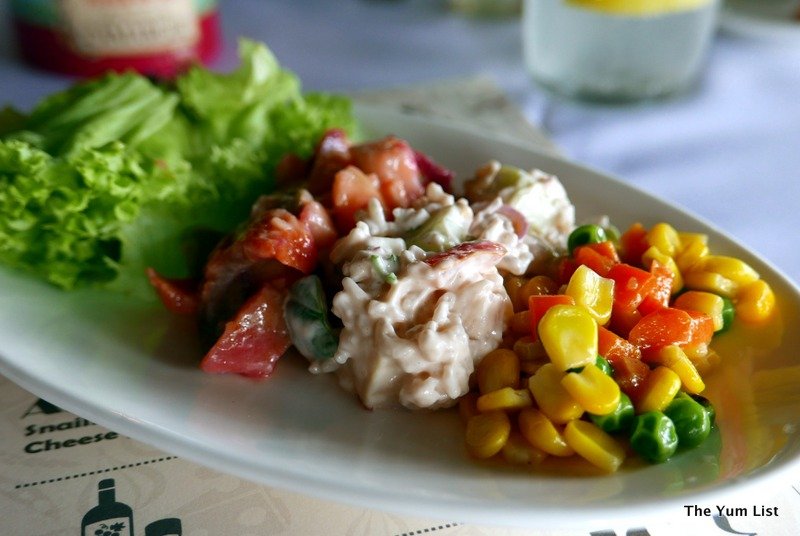 The French, in particular, do some pretty amazing pates. Rendez-Vous had a sampling of three different pates today. Ranging from the more farmhouse style, reminiscent of a meatloaf – rich, chunky pork in a light brine, to one with a creamier pate consistency, these three were each delicious on crusty bread, as well as on their own by the mouthful. I kept going back for more – even after dessert!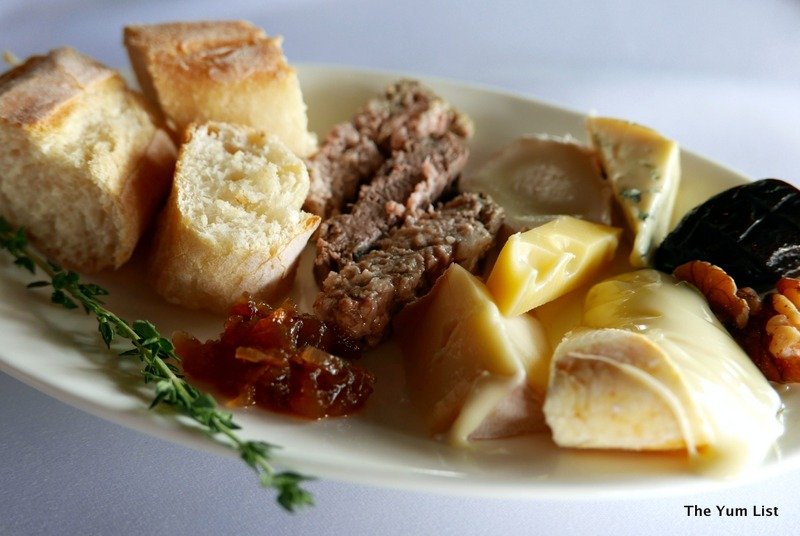 Add to that a selection of several cheeses – blue cheese, brie, mozzarella, goats cheese, and a couple of others, with a home-made apricot chutney. Apricot has always been a favourite of mine with cheese – so it was great to have it as a chutney variant. Mix the apricot chutney, brie, some pate, and a slice of Rendez-Vous in-house crusty bread for a memorable mouthful. Oh, in case you're not too familiar with goats cheese – it packs a punch. Quite strong, slightly salty. Probably not for the novice, but if you enjoy cheese, do give it a go.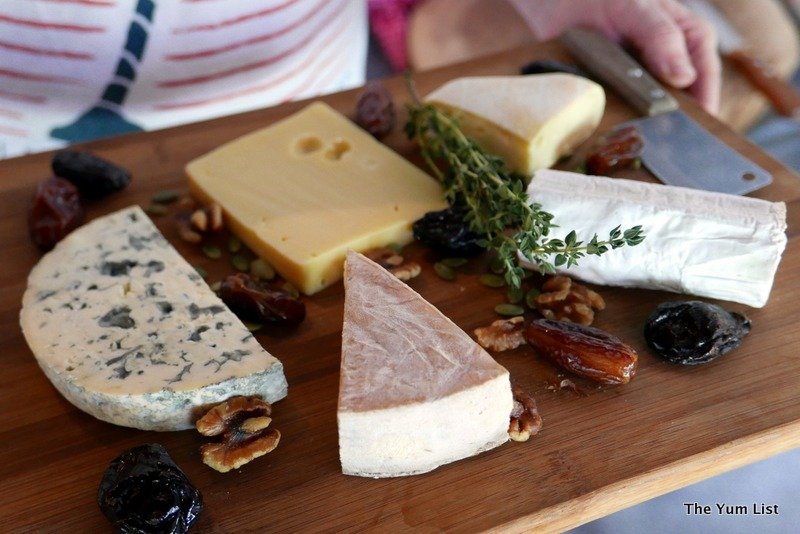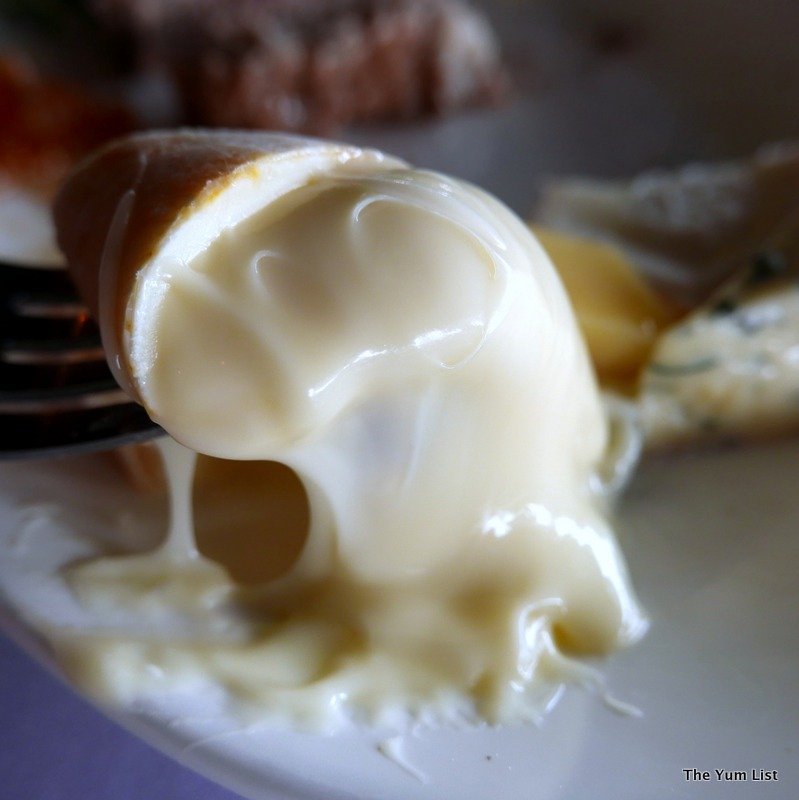 On today's menu was also a traditional seafood soup from the south of France. This thick, rich, and intense soup was hearty and quite filling on its own. Oddly enough, cheese was added to the soup to enhance the flavour – it certainly did.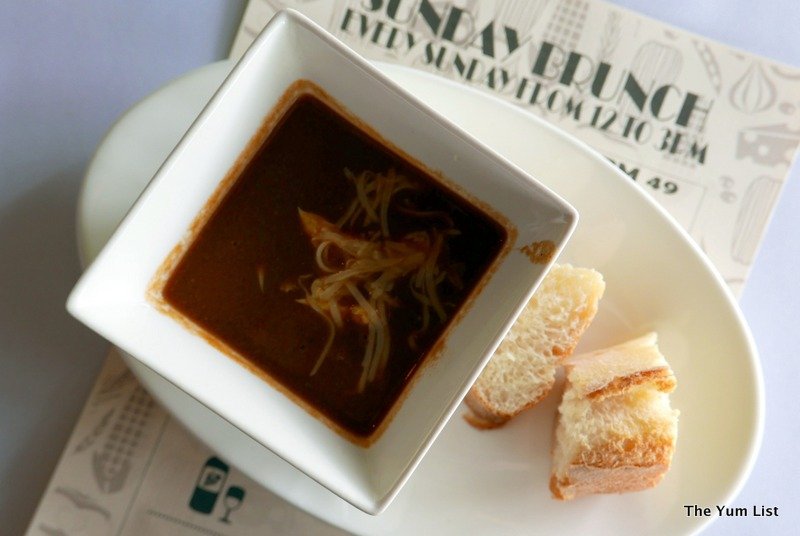 Brunch Mains
Along with the buffet selection comes a choice of mains. There are about six mains on offer, including steak, so a good selection for everyone. We opted to try the fish and chicken for our lunch.
Pan crispy, the sea bass was extremely fresh and cooked beautifully. I find fish is always best with the minimal of seasonings, and here, a light salt and pepper is all that is needed to bring out the best of this slightly sweet fish. Our second fish offering was the lemon fish. A much meatier fish, this was also cooked well and nicely seasoned with a light salt and pepper (less is always more when it comes to bringing out the flavour of fish). Personal preference is for the seabass though – slightly sweeter and just that little bit juicier.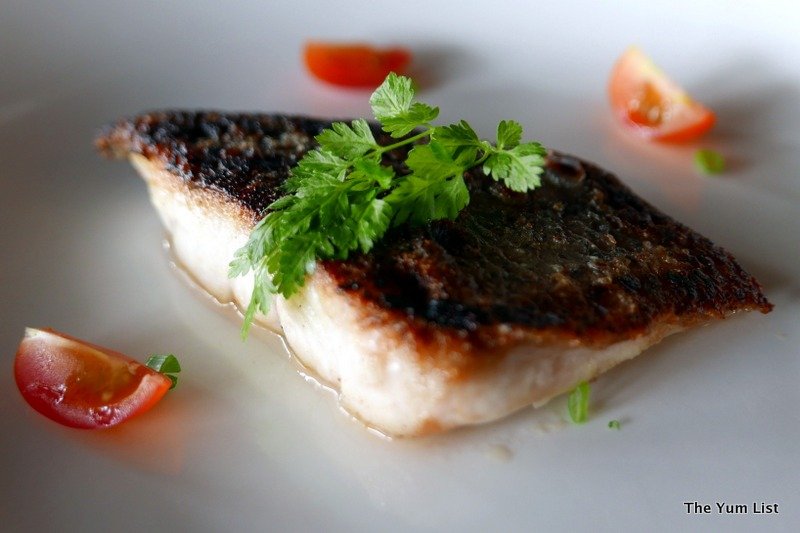 The chicken cordon bleu was our third selection. Pan-fried to golden brown, the chicken encased a generous portion of ham and melted cheese. A good hearty lunchtime dish, and true to the classics.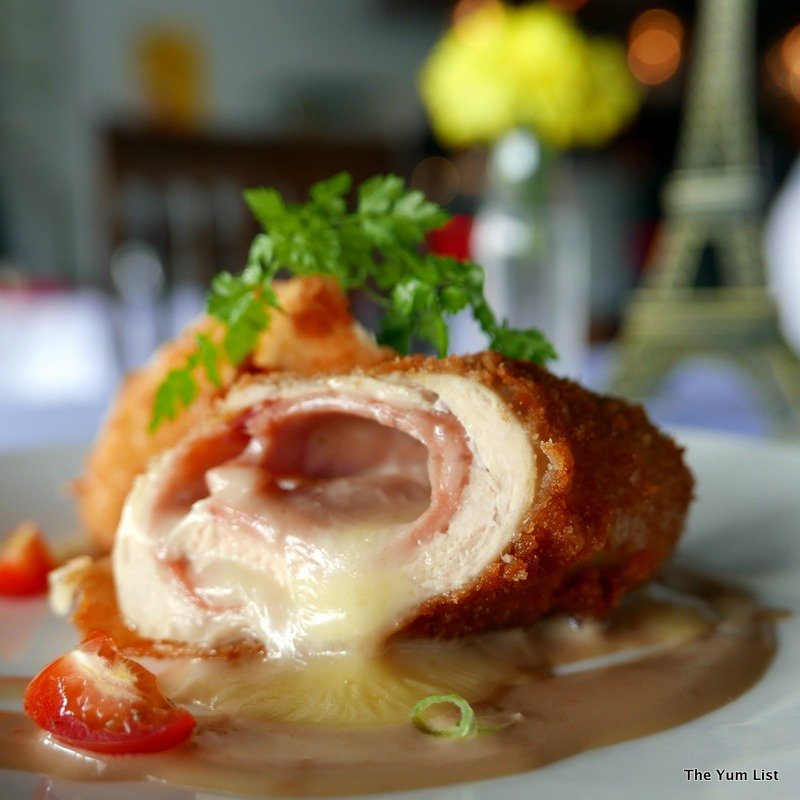 To accompany the mains were salted roast potatoes, and fresh garden peas and corn. I'm not a fan of peas and corn, but the potatoes were great. If you're looking for something a little extra, some menu add-ons are also available, in true French flair. Snails at RM26++, Foie Gras at RM 38++, and a cheese platter at RM26++. House-pouring wine is also available by the glass (RM 28++) or for the thirsty ones – or groups – by the bottle (RM125++).
Unlike many of the cafes and bistro's that The Yum List has visited, Rendez-Vous offers live music throughout its Sunday brunch. And they've got a pretty decent local musician too! Not too loud that you can't hear yourself talk (ok, don't sit at the table in front of the musician), our friendly musician sings reggae-rock favourites – and even does requests. It's refreshing to be able to hear a cover artist who knows the songs, and does justice to them – so kudos to Rendez-Vous for finding (and keeping) this talent.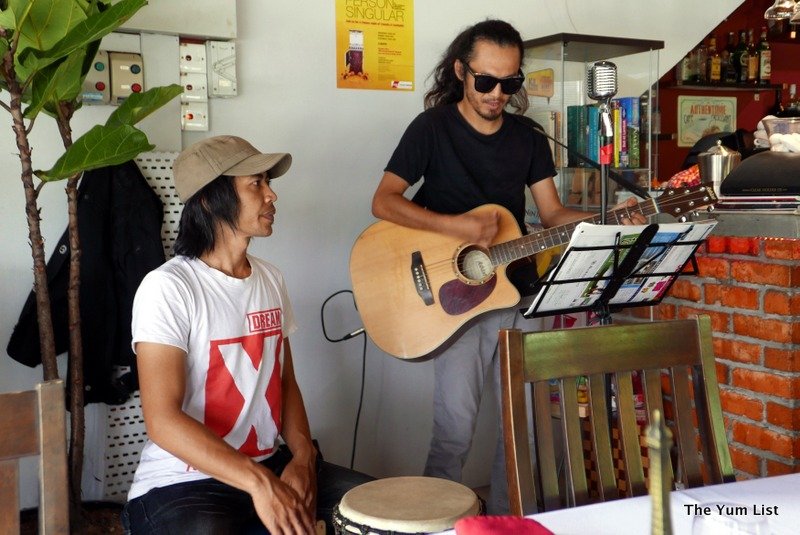 Dessert Buffet
For those who have a sweet tooth, try the sticky date pudding. One of a trio of desserts on offer today, this 'pud' was extremely tasty, with plentiful gooey dates throughout. Just Yum, with a capital Y! The huge lemon meringue was also worth noting. Scoop off a piece to the size of your liking, and enjoy the slightly tart lemon curd. Creamy and soft against the sugary, grainy meringue, this is one for the citrus lovers out there. I like my lemon meringue a little tart – you know you're eating lemon – and this one delivered.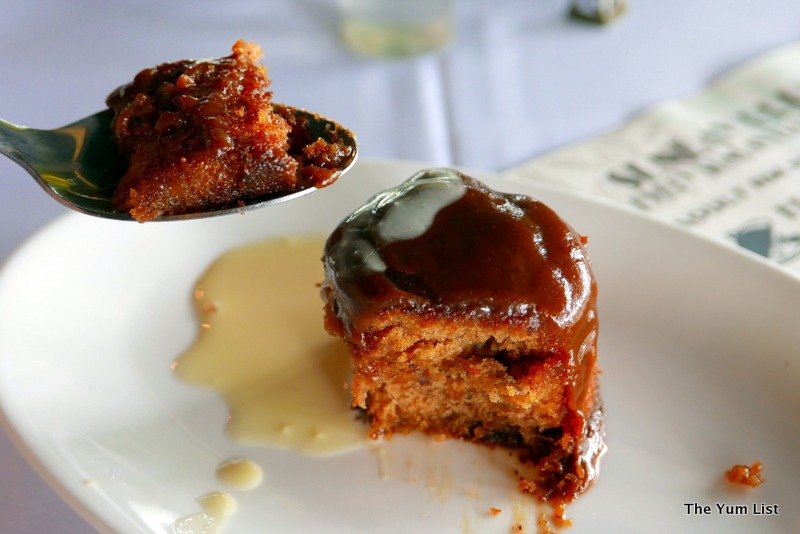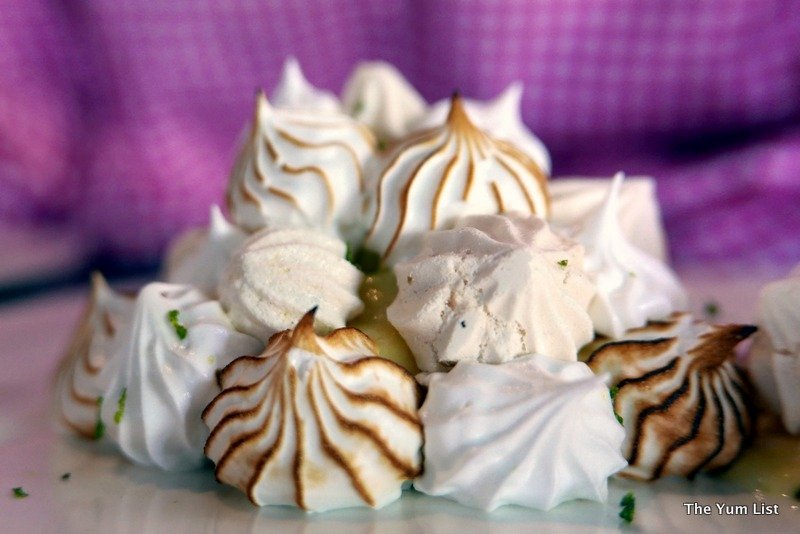 Sunday brunch at Rendez-Vous is priced at RM89++ per person and includes the buffet and one main course.
Reasons to visit: Good quality French food, fuss-free environment, relaxing Sunday brunch, awesome music.
Rendez-Vous
French Bistro Bangsar
100 Lorong Maarof
59000 Bangsar
Kuala Lumpur, Malaysia
http://rendez-vous.com.my/about-us/
+6 03 2202 0206