Monica Tindall
Returning from extended summer travel, my skin is in need of a little care. Despite (or in spite) of using sunscreen daily, my pores seem to have grown in size, are a bit clogged and my complexion is looking a little rugged. I find, however, the perfect solution for post-travel woes at One Doc Medical with their 4-Step Signature Medical Facial. After a single session, I'm ready to declare it the best facial in KL for reducing pore size and a deep cleanse.
Combining technologies, the medical facial is a one-stop treatment. Utilising hydrofacial, laser, light therapy and serum, patients receive all the benefits of cutting edge technology in a single session.
4-Step Signature Medical Facial – Best Facial In KL
After an initial consultation to identify my skin concerns I get comfortable in one of the treatment rooms and am talked through the facial stage by stage.
Step 1: Hydrofacial
The hydrofacial is similar to a micro dermabrasion in that is gives a good exfoliation. On top of that, however, additional benefits of this technology include removal of impurities and dead skin cells and hydration of the skin. A nozzle glides over my face and I feel the coolness of water, no pain, just a little discomfort as some of my tougher blackheads around my nose are given extra attention. I see it as a medical cleanse, tone and moisturize all in one. It works to reduce the size of pores and smooth the skin's surface.
Step 2: One Doc Signature Laser
After the hydrofacial my skin is now ready to accept the benefits of the Q-switched Nd YAG Laser. A hand piece is moved over my face and I feel a very gentle heat. The laser emits a long pulse energy that stimulates the production of collagen, tightens the skin and evens out my complexion.
Step 3: Omega Healing Light Therapy
Following the laser, a low-level light is used to enhance my skin's natural cellular recovery. It's said to reduce acne outbreaks and promote skin rejuvenation and repair post-laser treatment. As I said earlier, I've just returned from travel and jetlag is kicking in. Lying here under the light reminds me of blissful days on the beach and I soon nod off.
Step 4: Serum Infusion
Still in a dreamy state, it's time for the final stage of the 4-Step Signature Medical Facial. Depending on the customer's skin concerns one of three serums completes the facial: acne serum, antioxidant serum or depigmentation serum. My choice is the antioxidant serum, which promises to combat free radicals and reduce the signs of ageing. It's massaged onto my face and covered with a mask, which is left on for 15-minutes while I take further pleasure in slumber.
In total, the 4-Step Signature Medical Facial takes between 90 and 120 minutes. Usually, the first session is the longest as it involves a consultation and skin analysis. For follow up treatments allow about an hour and a half to complete the four steps.
Immediately post treatment I find my pores have visibly reduced in size, blackheads are far fewer and my complexion is more even. This all-in-one treatment is something I see myself signing up for on a monthly basis. The results are real.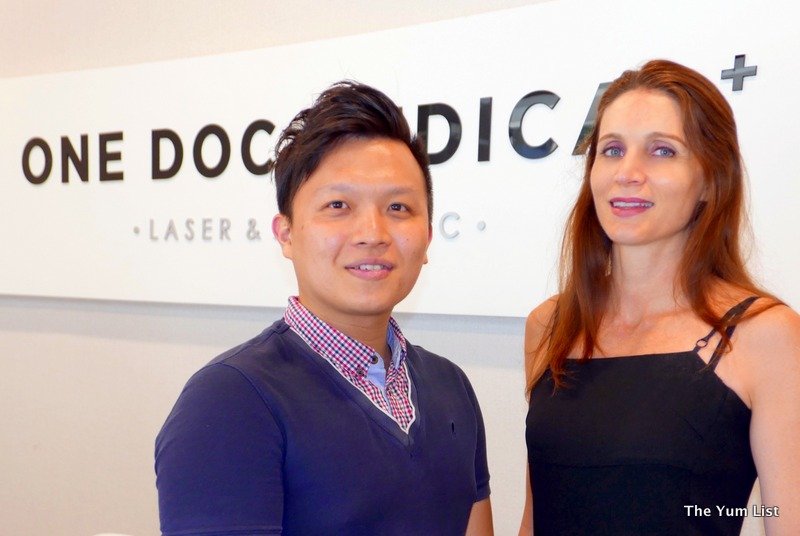 The usual price for the first treatment is RM800. One Doc Medical, however, is currently running a promotion reducing the cost to RM499.
Reasons to visit: 4-Step Signature Medical Facial – the benefits of the latest technology combined into a single treatment; visible and immediate results; excellent for pore reduction and acne prone skin.
One Doc Medical
1 Doc KL
A2-G2-5, Solaris Dutamas
Publika, 50480, KL
+6 018 292 2588
[email protected]
onedocmedical.com