Monica Tindall
Luxury travel to the Maldives is on many a traveller's bucket list. If days are limited and you want to maximise your budget (or if you'd really just prefer to spend the extra cash and hours on pampering yourself rather than on another plane), I highly recommend checking out the islands that are accessible via speedboat from Malé International Airport. Taj Exotica Resort and Spa Maldives is one such conveniently located option and it's here where we spend three days checking out what they have to offer.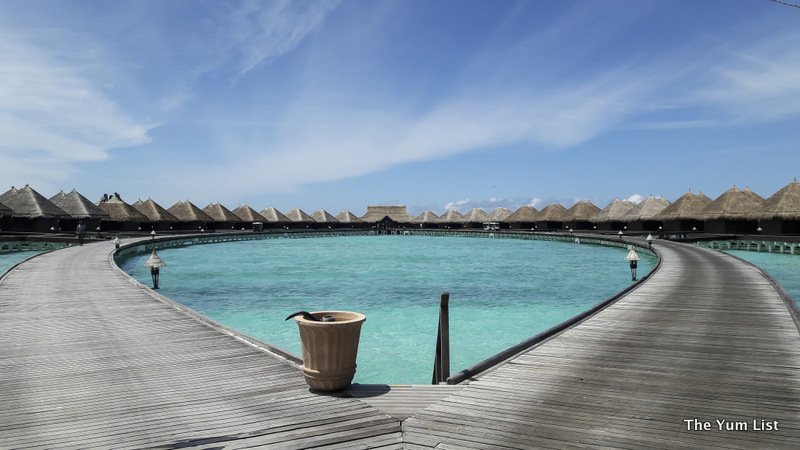 Location
Travel writing sure has enabled us to live some incredible experiences, yet still, the magic felt when arriving to an ocean paradise remains a breathtaking moment. Gliding over the azure Indian Ocean in a speedboat, wind in my hair and sea spray wetting my skin, the excitement builds. As the island dot in the distance becomes larger and larger, the blue of the water lightens making way for a shoreline that glimmers in the sun. Tropical trees shape a verdant canopy around the island and, "Gasp," we've arrived to Taj Exotica Resort and Spa Maldives.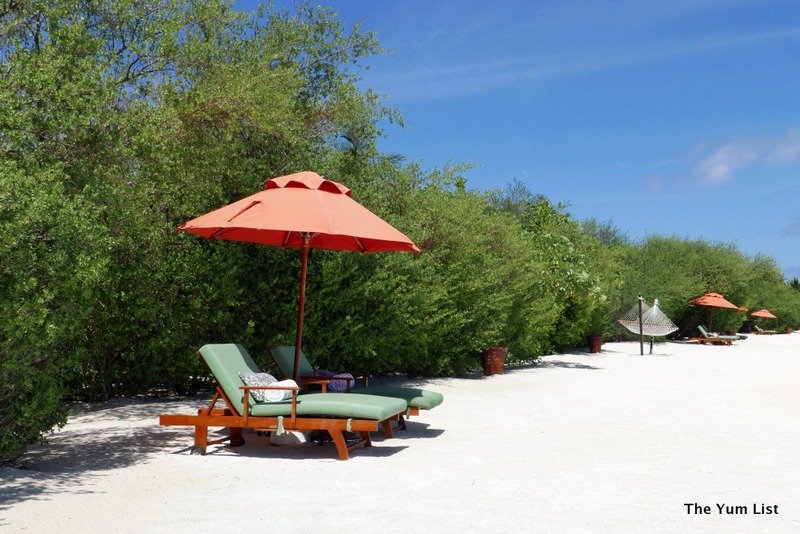 Boasting the exclusive position on one of the largest lagoons in the Maldives, Emboodhu Finolhu, Taj Exotica Resort and Spa Maldives is only a 15-minute speedboat ride from the airport. Twenty-four hour speedboat service is another bonus, as are all of the conveniences you might expect from a 5-star hotel such as a 24-hour business centre, meeting room, secretarial services, travel desk, currency exchange, 24-hour laundry, baby-sitting and, of course, multi-lingual staff. This surely has to be the best of both worlds: the tranquility of a private tropical island combined with every modern day luxury you could possibly want for. And, ensuring that we don't ever want for a single thing is our very own butler.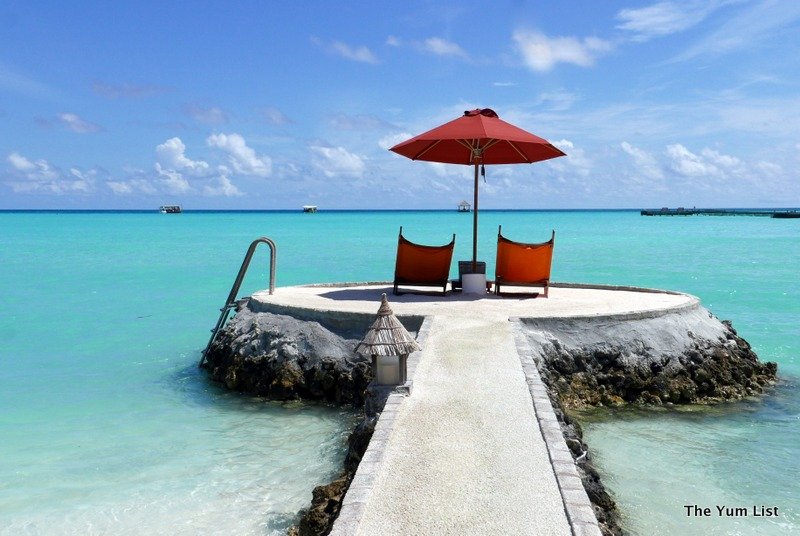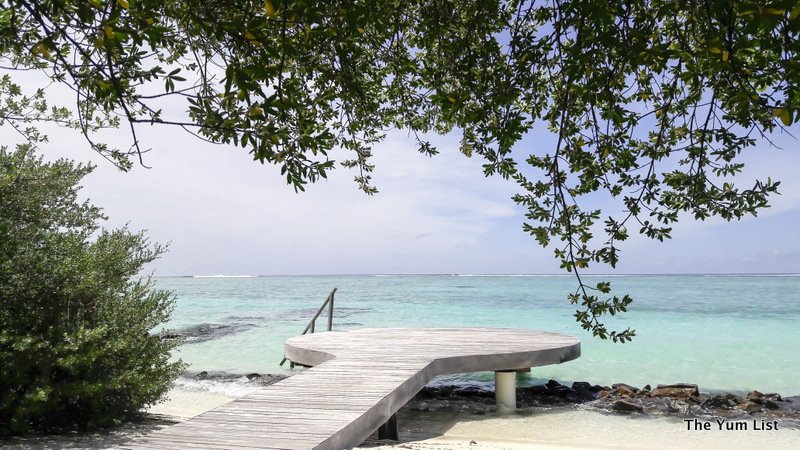 Personalized Butler Service
Personalized butler service seems to be a signature of any luxury experience in the Maldives and Taj Exotica embodies this custom. Starting from the moment we exit immigration until the time we wave goodbye, a butler plays carer to our every need. Greeted upon arrival and assisted for the duration of our stay, Nadeem becomes more than just a helper, but a facilitator of good times, an organizer, a mind-reader and a friend. He unpacks our bags, restocks our mini-bar to our liking, tells a tale to engage us in local culture, and is ready to assist us in ways we haven't even predicted ourselves – starting with getting us settled into our room.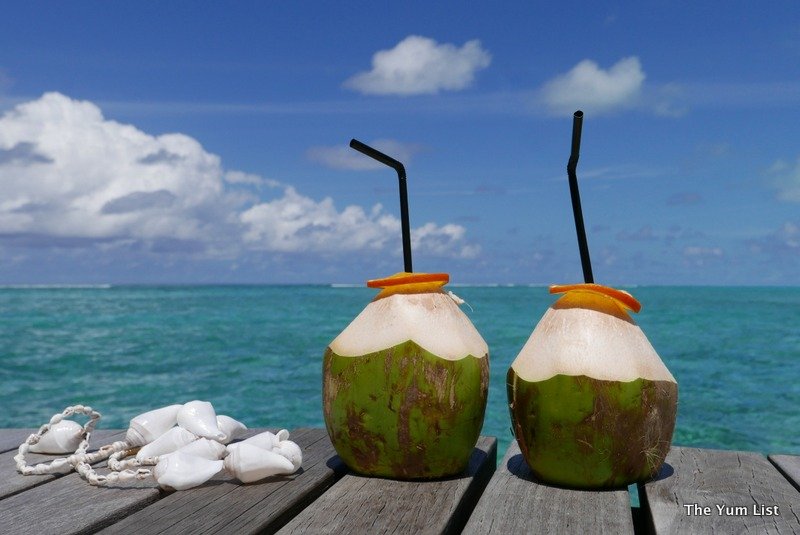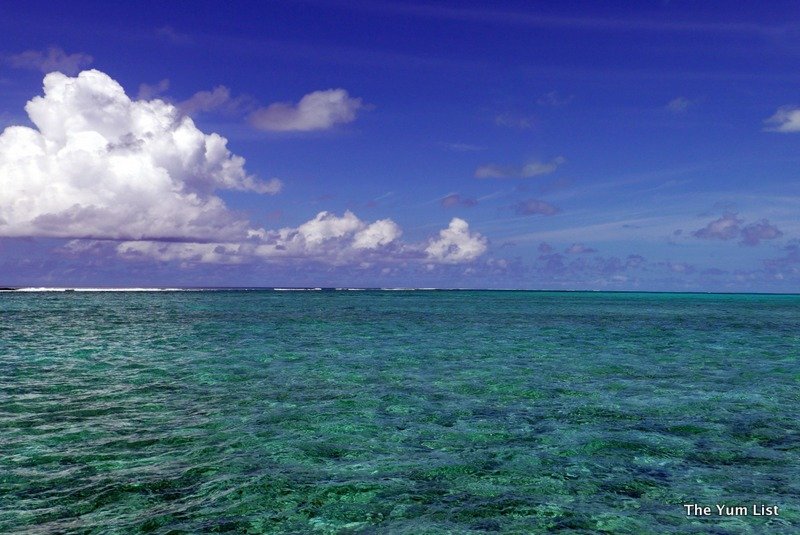 Deluxe Lagoon Villa with Pool
Our stilted Deluxe Lagoon Villa with Pool sits on the lagoon and opens up to expansive views of the horizon. Direct water access is a wooden ladder away and a dip in the turquoise sea soon becomes a favoured morning routine. In the evenings, we sip cocktails in our own private pool (nice change as it's filled with freshwater), and even though we've been gazing at those views all day long, they still remain mesmerizing.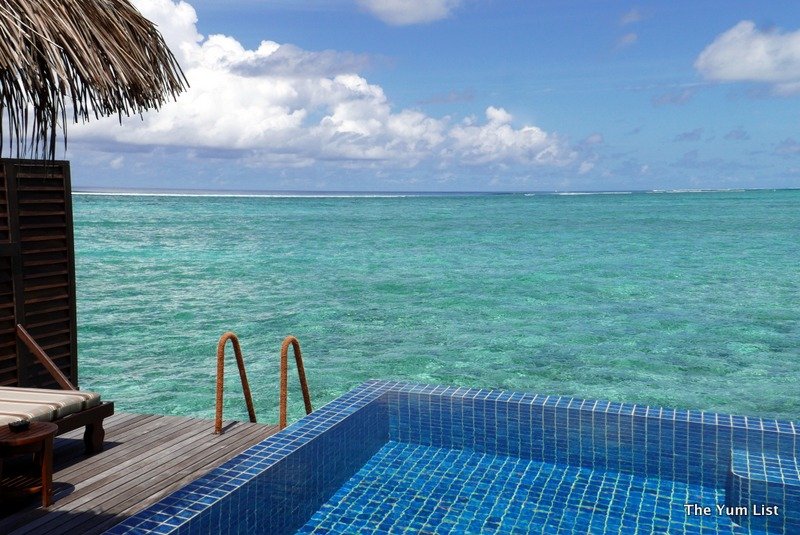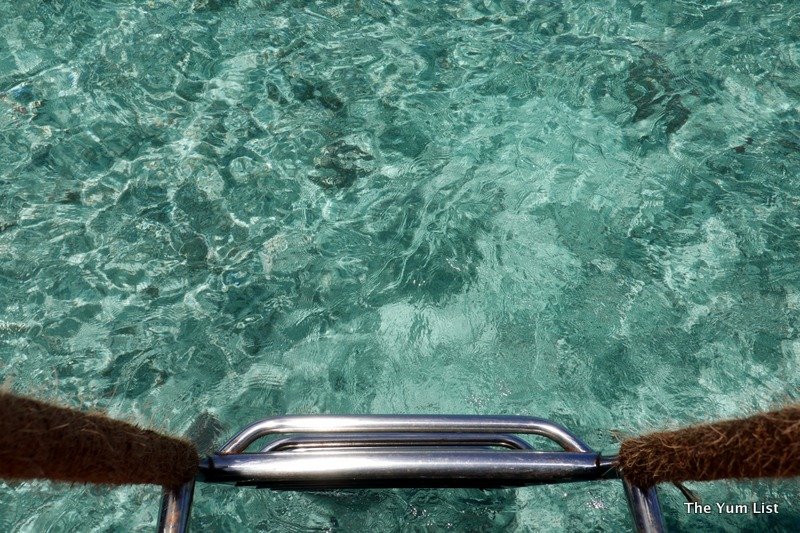 No expense has been spared in ensuring our accommodation is comfortable. Posturepedic mattresses are dressed with Frette linen and a pillow menu allows us to customize our sleep. Molton Brown bath amenities and Ploh bathrobes and slippers further lush up the experience. A lit makeup mirror, hair dryer and bathroom scale are all appreciated extras, and the technologies of a large flat-screen LCD TV, media centre with DVD/CD/MP3 player, Wi-Fi, a multi-media port and LAN adaptor are all in place too.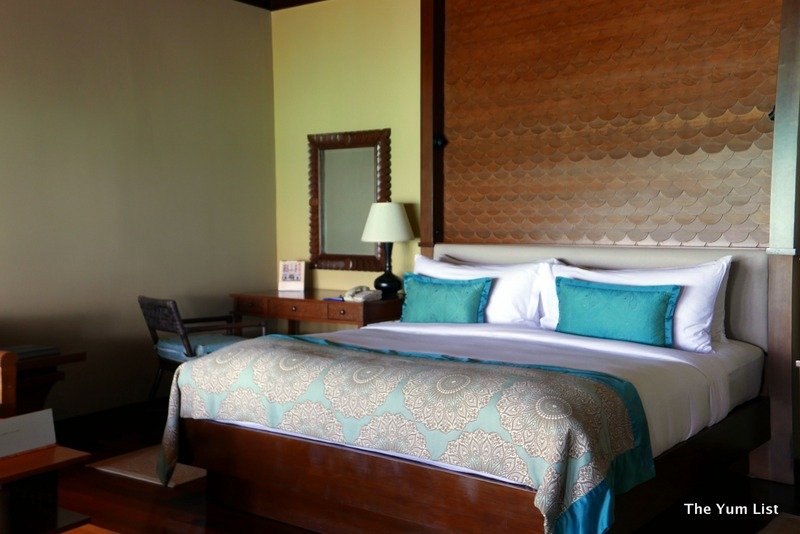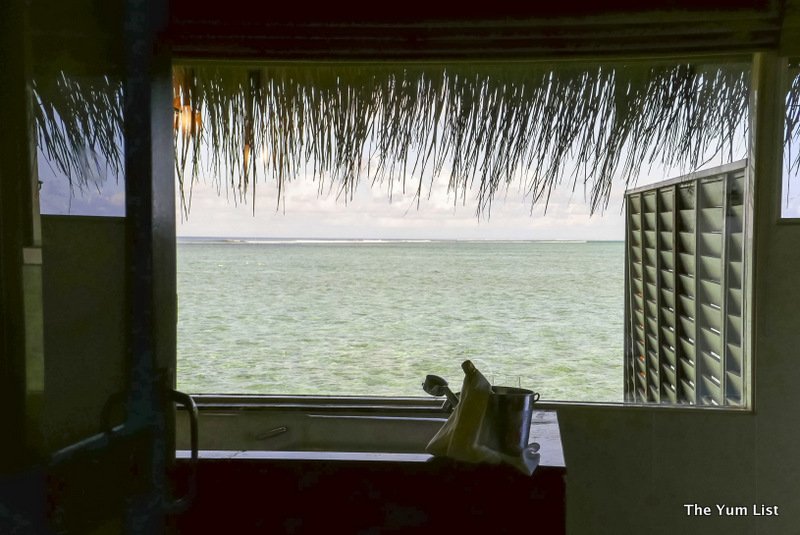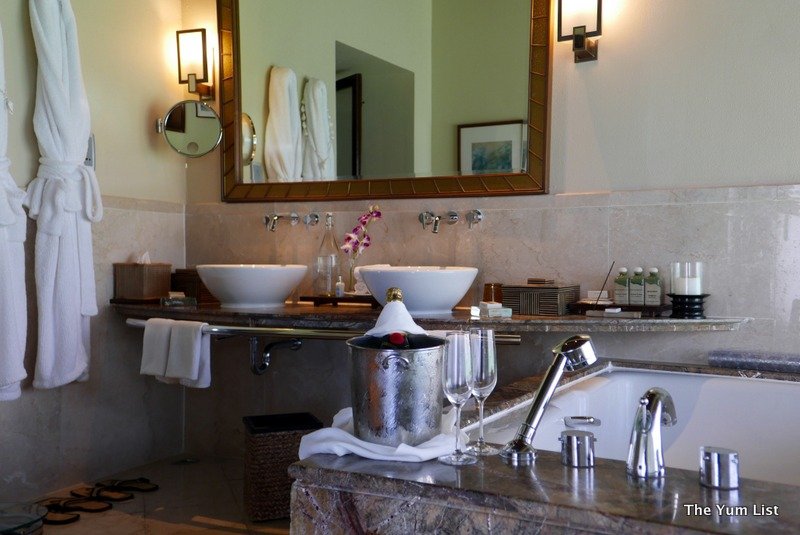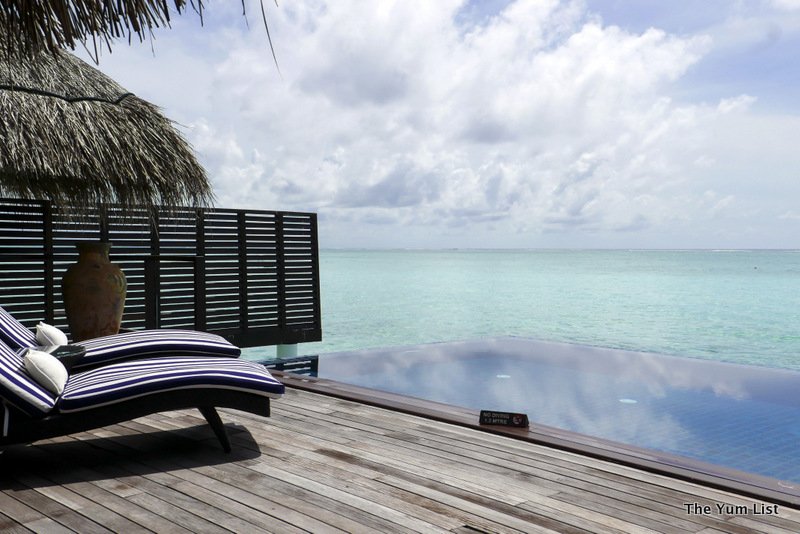 While it would be easy to stay in our comfortable lodgings alternating between dips in the ocean, the pool and the bathtub (with sea view of course), there's more to explore on the island.
Taj Exotica Resort and Spa Maldives' Dining Options
Cutting straight to the stomach, Taj Exotica Resort and Spa Maldives has one of the most varied cuisine offerings we've come across. There's a strong focus on Asian recipes with those from India, Sri Lanka and Maldives a highlight, but what this resort does, that I have not seen in any other (not just in the Maldives, but around the world), is offer an extensive and delicious vegetarian menu. Those following vegan and Jain diets will be equally impressed.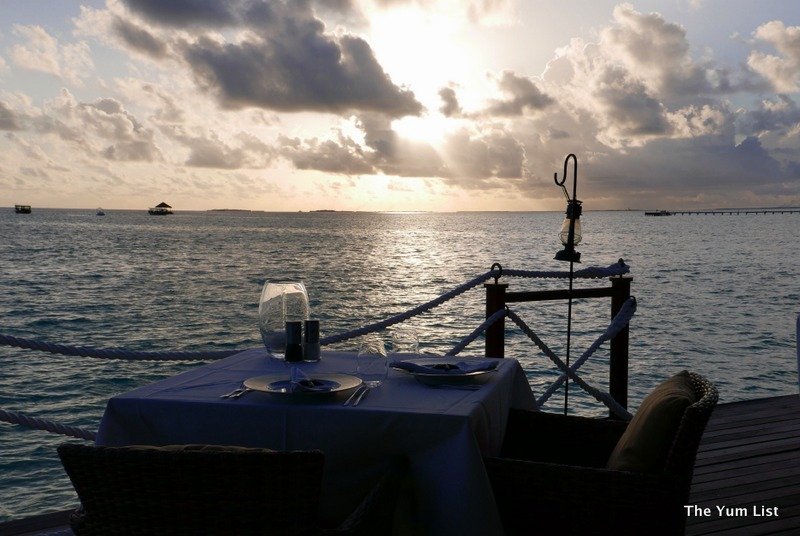 24 Degrees is Taj Exotica Resort and Spa's all-day dining restaurant with a strong Asian influence. Deep End incorporates the latest trends into a modern fine dining experience. Upscale European and contemporary Western best describe the menu, with creative presentations an important aspect. The Equator Bar composes mood, music and vibrancy with a decent selection of old and new world wines, cocktails, cigars and shisha. And, for those not wanting to leave the large outdoor infinity poolside, there's The Pool Bar & Restaurant. The menu here has a number of attractive healthy alternatives along with coolers, pizzas and tropical cocktails.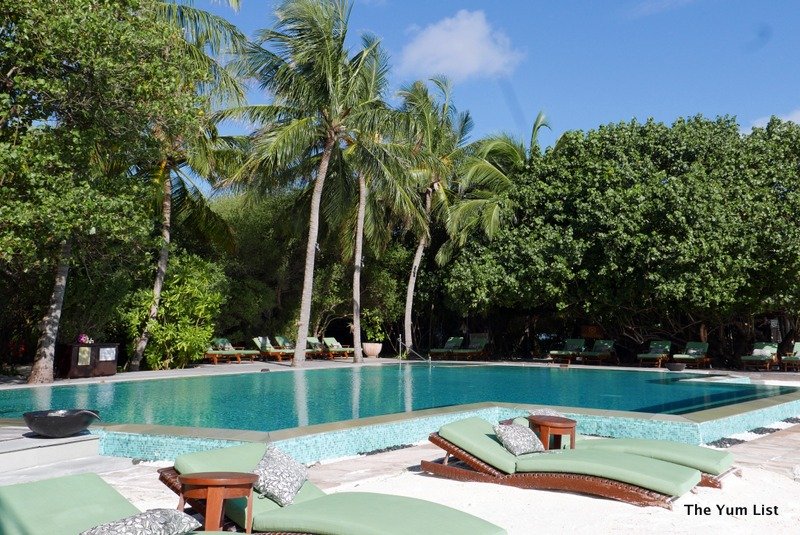 Not only does each of the above restaurants provide a multitude of dining options, but the kitchen team has dreamt up some extraordinary signature experiences too. How about a 200 Dollar Pizza or a 24-Carat Gold Dessert? If they don't tempt you, why not try a Maldivian High Tea? Find full details of each food and beverage outlet and the culinary specials by clicking each link above.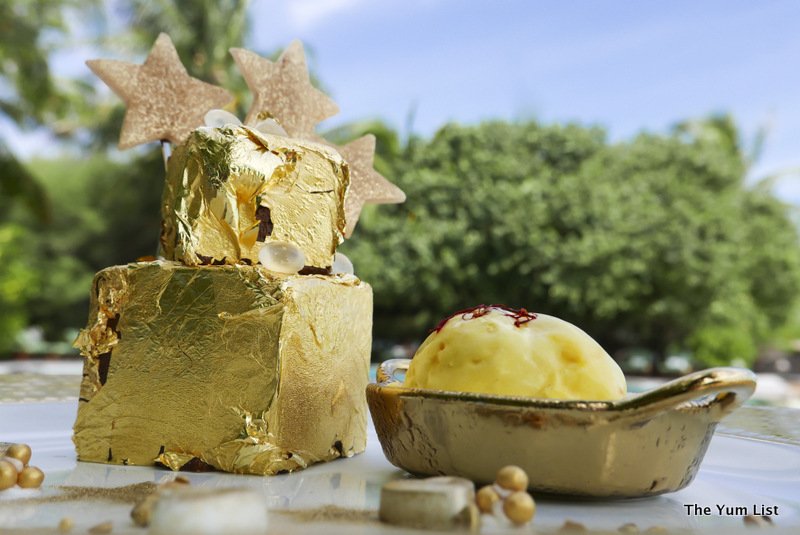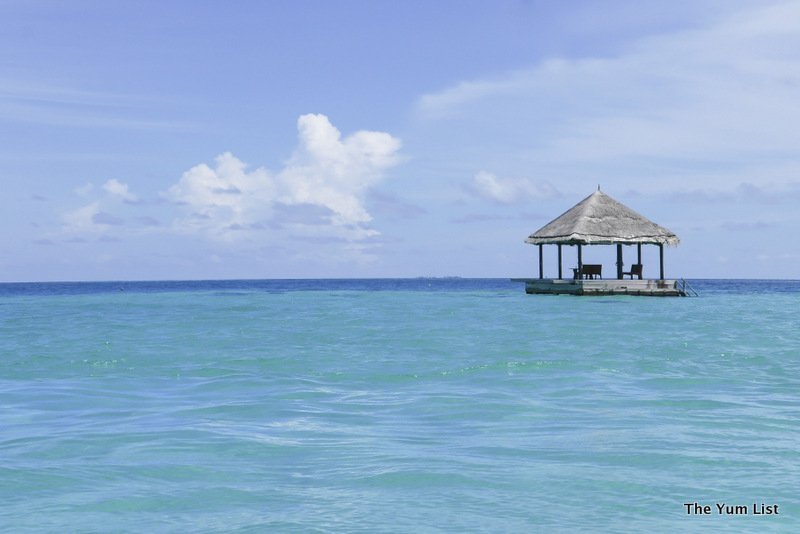 Leisure at Taj Exotica Resort and Spa Maldives
Besides having our very own in-villa pool and the aforementioned infinity pool, Taj Exotica Resort and Spa Maldives lies on one of the largest lagoons in the country. Water sports – snorkeling, swimming, kayaking – can occupy hours, but for those wanting more, day and half day excursions can be arranged for activities such as scuba diving and fishing. Hubby takes advantage of a trip to a nearby reef for snorkeling and we both luxuriate in a sunset cruise on a traditional dhoni, even managing to spot some dolphins on our journey. And, for when we've completely exhausted ourselves, the team at the magnificent Jiva Grande Spa, set apart from the main residential area, calms us with yoga and meditation classes, and relaxes us with massage.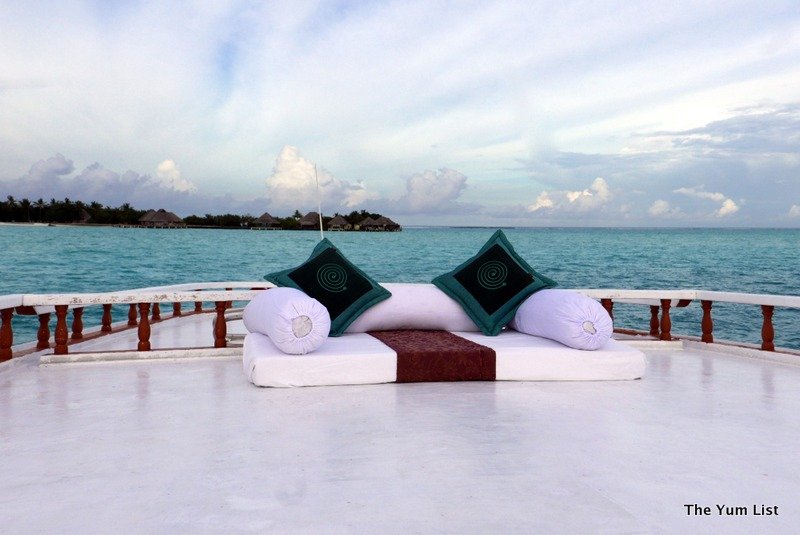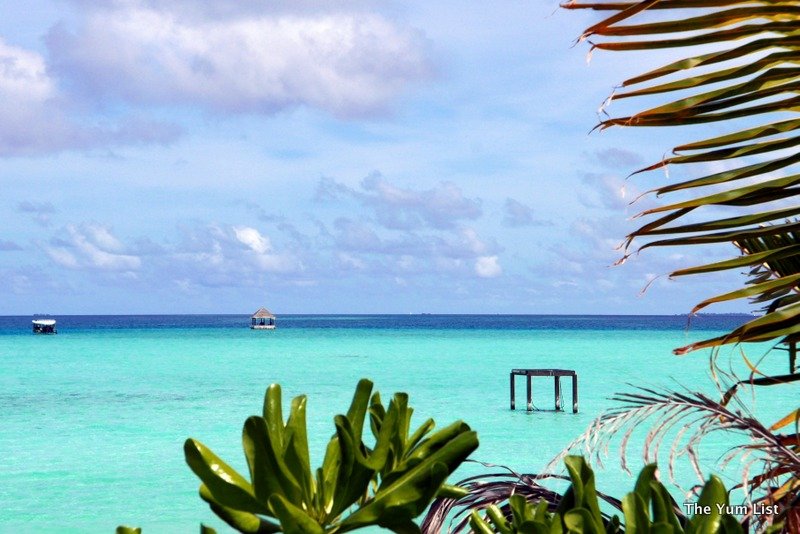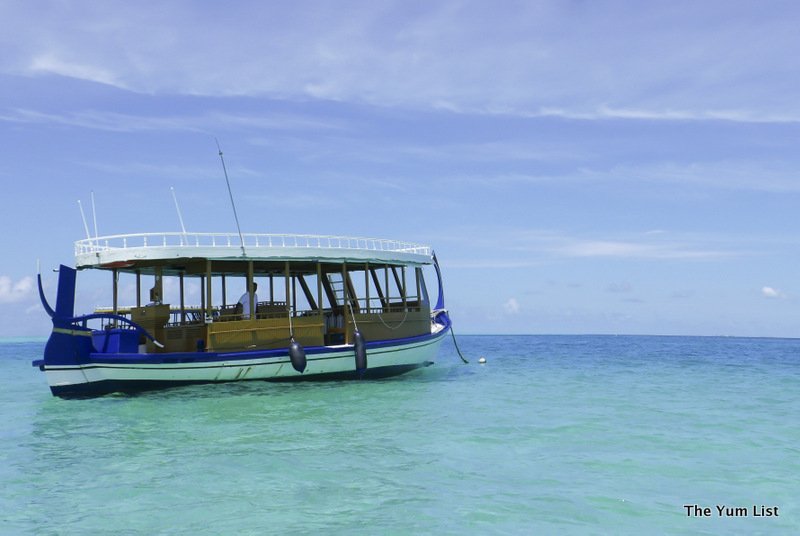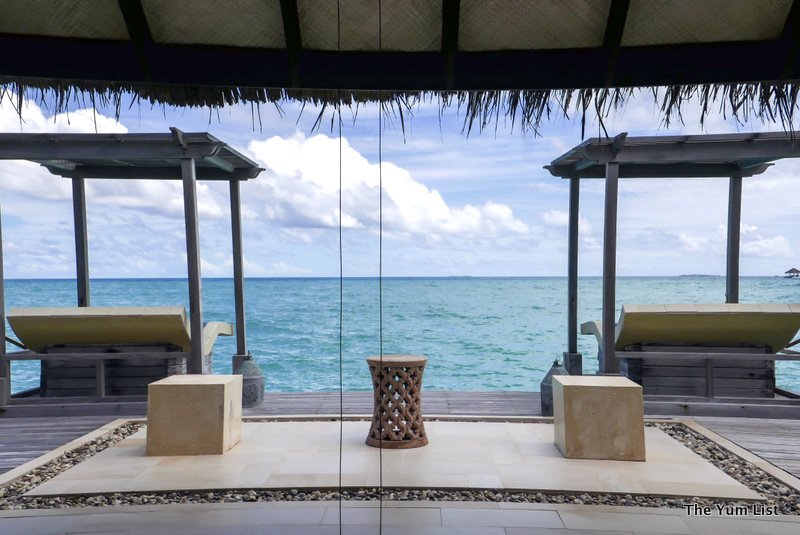 Taj Exotica Resort and Spa Maldives provides a dreamy tropical island getaway, boosted with luxury amenities and sensational culinary experiences. Add that to its ease of access and friendly staff and you have yourself a lavish escape handcrafted with Maldivian charm.
Reasons to visit: excellent food and beverage options with the best and most varied vegetarian menus we've come across; only 15 minutes from Male international airport accessed 24 hours via in-house speedboat transfer.
Taj Exotica Resort and Spa Maldives
Emboodhu Finolhu
South Male Atoll 02117, Maldives
+960 664-2200
https://taj.tajhotels.com/en-in/taj-exotica-maldives/