Casa Latina
Words: Shaun Humphries     Photos: Monica Tindall
Sadly, Casa Latina is now closed.
It's not every day that you get to meet (and eat food created by) a celebrity Venezuelan chef in Kuala Lumpur. So, whenever the occasion arises, I always jump on it. Thanks to Chef Tamara Rodriguez's recent opening of Casa Latina, we were presented with a perfect opportunity on a recent rainy Wednesday evening. A long-time radio host and celebrated chef in her native Venezuela, Chef Tamara's goal is to introduce KL residents to food offerings from right across Latin America.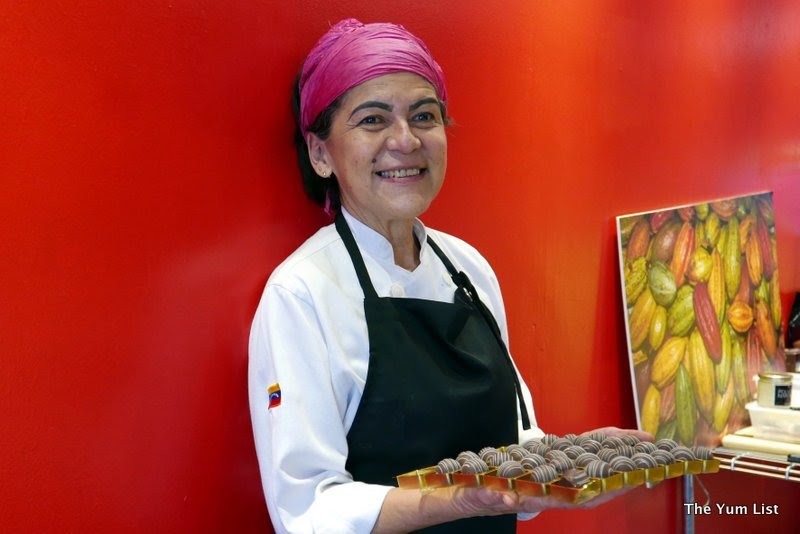 Casa Latina and Cacao Lab
"Corn and cocoa are staples of Latin cooking, so you'll find those featured in most of our dishes," said Chef Tamara while describing a menu so new that it didn't even have prices yet. "There are a lot of creative ways to use these ingredients and I want to showcase as many as possible."
Walking into the bright and colorful space, which features landscapes from all over Venezuela and a special chocolate laboratory, I knew I was in for a food experience far removed from Southeast Asia.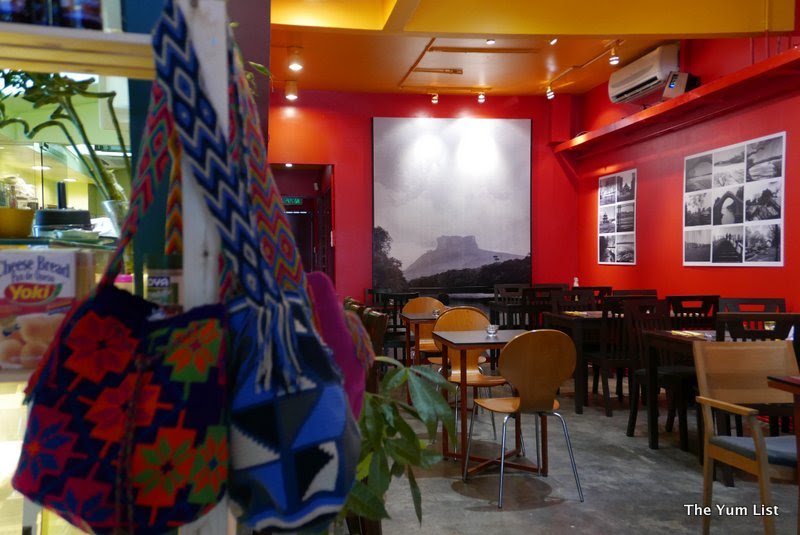 Popcorn
To help us negotiate the journey, we were offered a fresh basket of popcorn, which is a staple (and called something different) in almost every Latin American country. Later on, Chef Tamara brought out a homemade cassava flatbread served with a variety of dipping sauces. Both were fantastic snacks to munch on in between the main plates.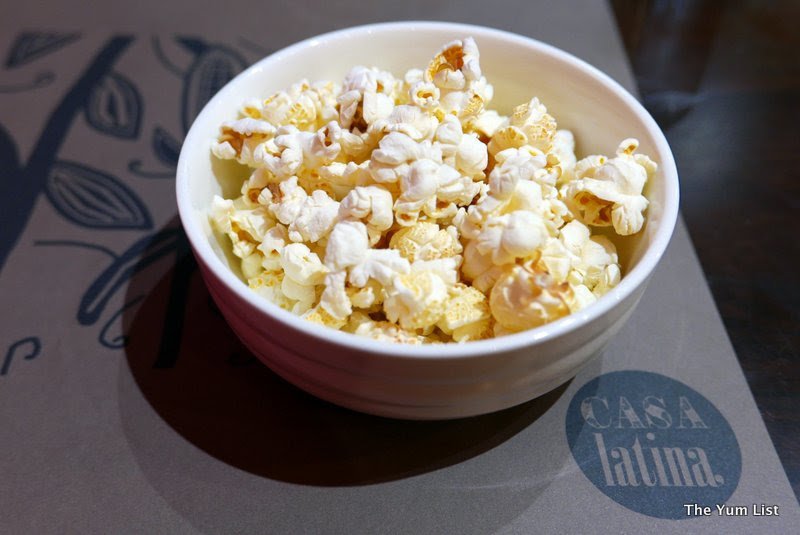 Drinks
To wet our whistles, we sipped on a Papelon Con Limon (RM9), which is an iced drink made with palm sugar and lime as well as a Café de Olla (RM9) – a light coffee made with cinnamon and served over ice.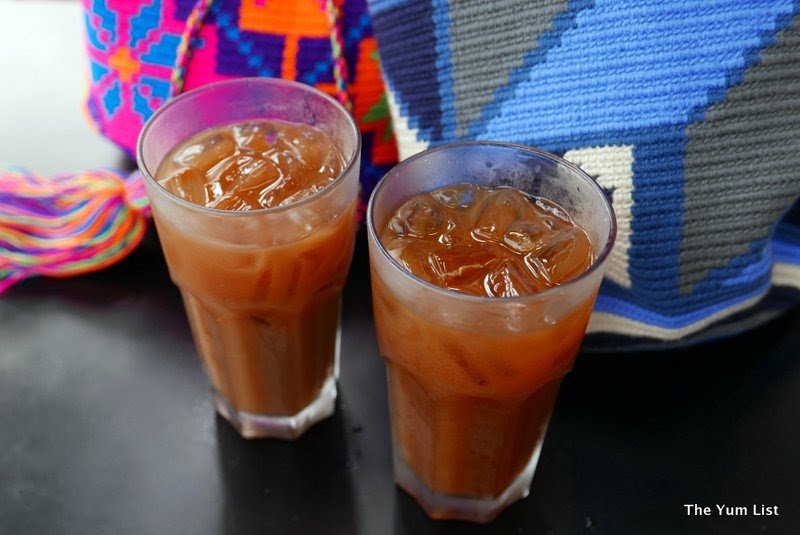 Brazilian Fish Dish
Our first main course was the Burbujas de Amor (loosely translated as "love bubbles"), which is a Brazilian bowl of delightful fish cooked in a bubbling liquid of coconut and tomato sauce. Creamy and rich this was my favourite dish and is best accompanied with some bread for dipping.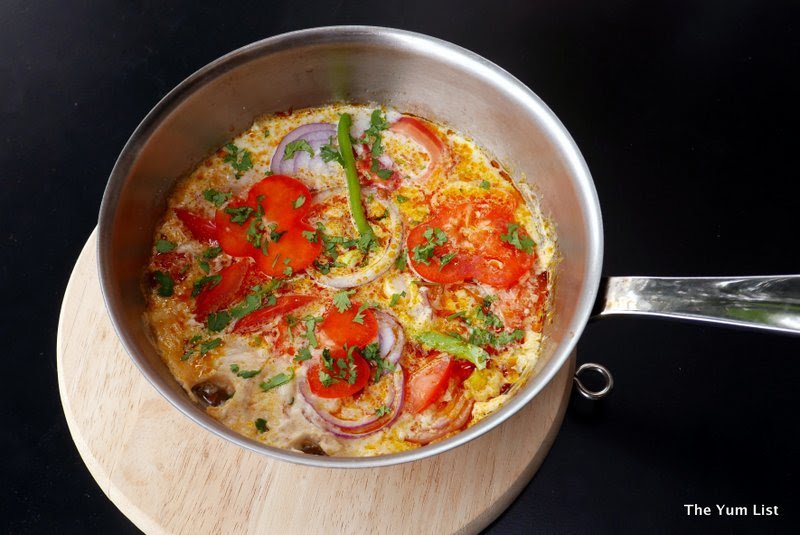 Binacol Duck
Next up was the Binacol Duck Soup, which was brought to us courtesy of Venezuelan guest chef Alejandro Pirela who is currently working in the Philippines. This dish is cooked in coconut water, lemongrass and young papaya, and showed off the strong Latin influence in Filipino cooking. The duck was a very welcome addition to our trip.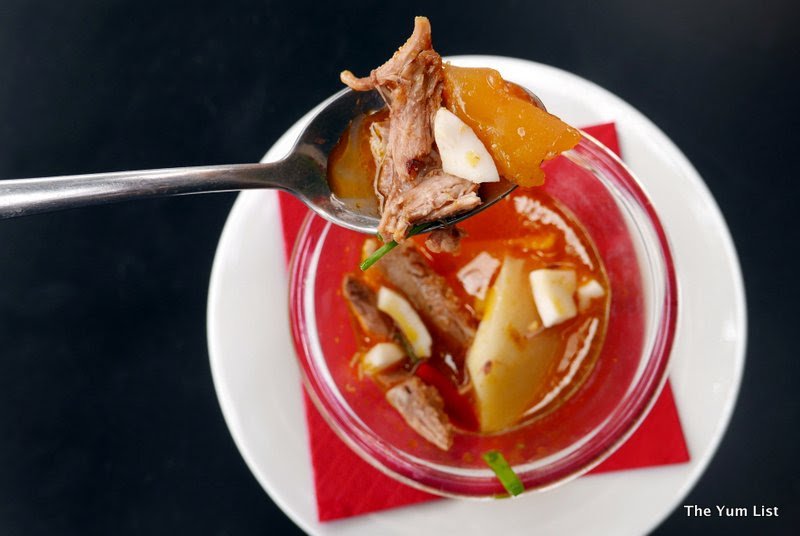 Lamb
Continuing our adventure we enjoyed the Cordero en Adobo Rojo, which is a Mexican lamb and bean dish served with a paste of spices, annatto oil and orange juice. The soft lamb mixed perfectly with the sweet and sour spices.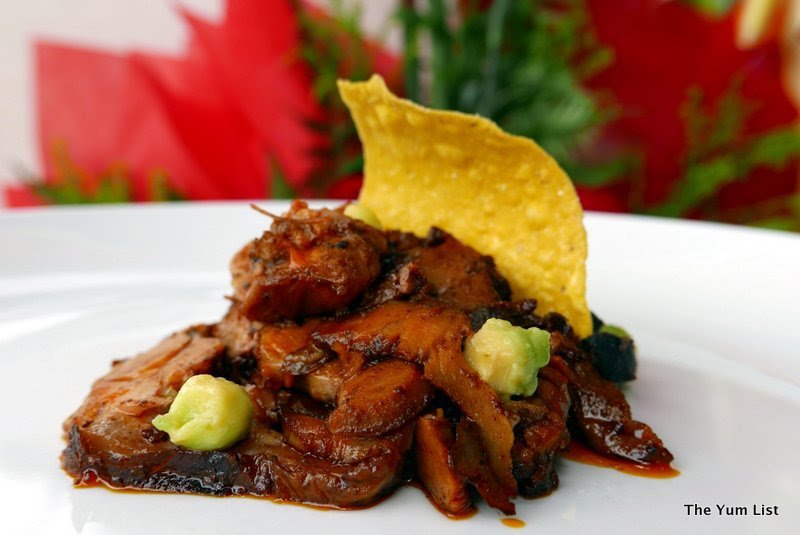 The Staples at Casa Latina
Chef Tamara then presented us with the staples of her Latin American menu. The Argentinean Empanadas (RM6) were lightly fried, made with wheat flour and stuffed with corn cream and cheese. These delicious morsels were closely followed by The Queen and the Crown Arepas (RM12), which are bursting with chicken, mayonnaise, avocado and green pea sprouts. Made with corn flour, arepas are the common bread eaten in Venezuela and work equally well as a starter or a main.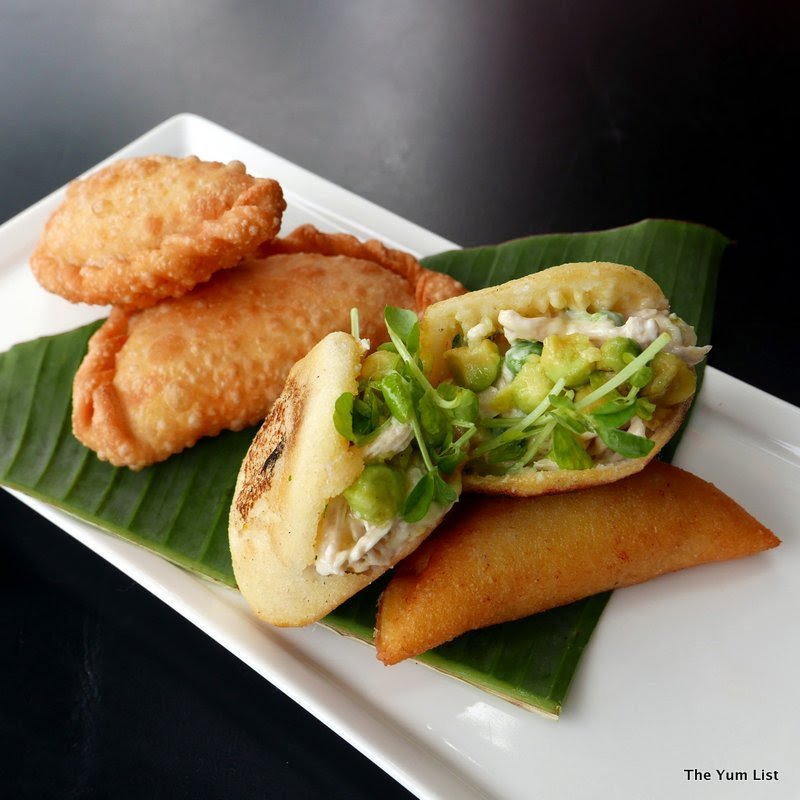 Arroz Chaufa
Mixing in a touch of Asian influence, Chef Tamara next served us her Arroz Chaufa, a Chinese fried rice dish topped with a giant omelet made in the Chifa culinary tradition. Chifa cooking was born in Peru after an influx of Cantonese immigrants arrived in the mid-1800s. Served with a slightly spicy, pumpkin-based hot sauce, this Chifa dish will satisfy any of your lingering rice cravings.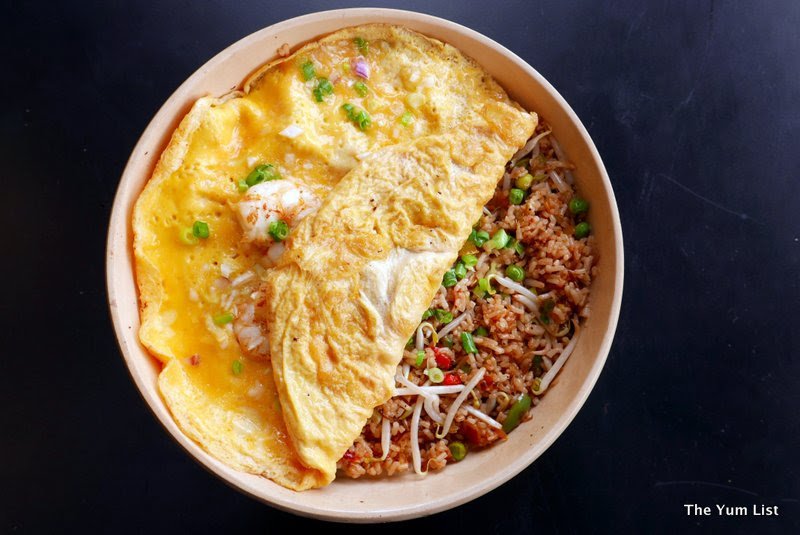 Asado Negro
Our final main was the Asado Negro o Posta Cartagenera, which is a generous slice of Australian roast beef caramelized with gula Melaka, red wine, pepper, garlic and chocolate sauce. Served over sweet potatoes, it's a very satisfying way to end a meal.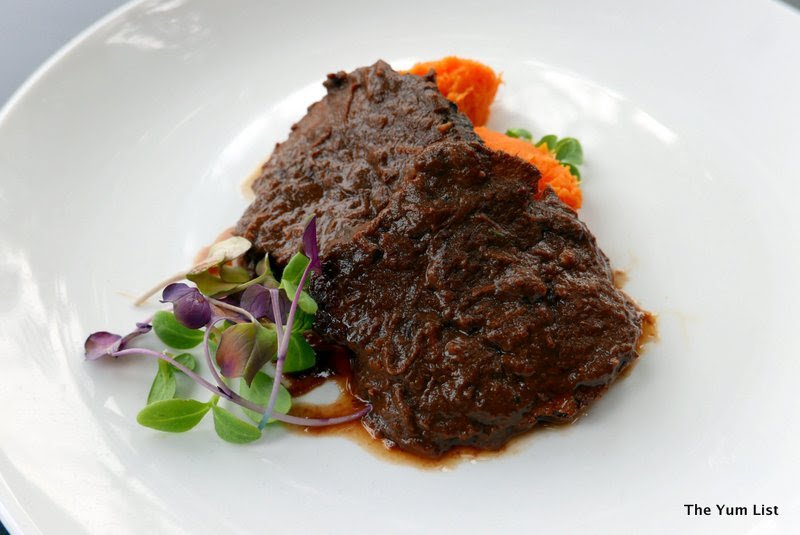 Chocolate from the Cacao Lab
Before we started our dessert, Chef Tamara showed us how she plans to flex her chocolate-making muscle with a tour of her chocolate lab. Boasting over a half-dozen flavours, she creates bite-sized chocolates (RM20 per 4 pieces) from scratch (and by hand) using both Malaysian and Venezuelan cocoa beans. Sampling one guava-flavoured masterpiece, I can vouch that her creations are a definite "get out of jail free" card if you ever need it with your spouse.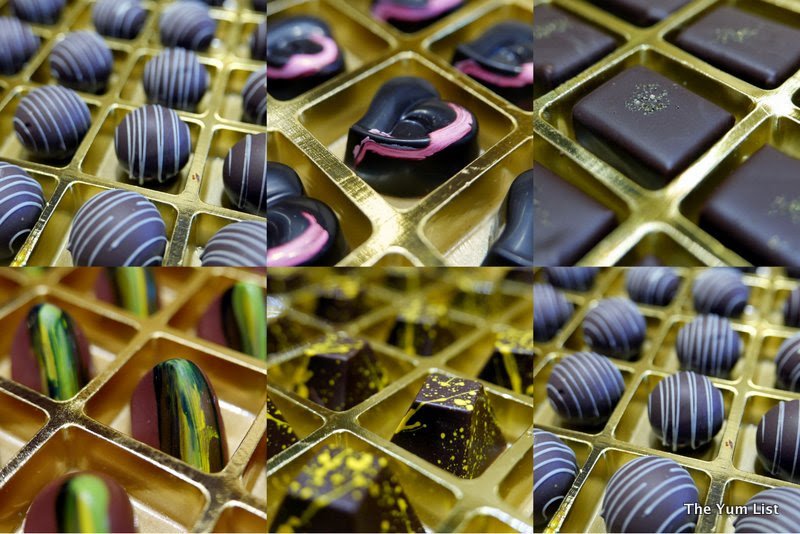 Dessert at Casa Latina
After dragging us away from her lab, she served us a delicious piece of chocolate cake drenched in crème anglaise. With a Spanish name that's loosely translated as the "black man in a white shirt", the cake is made with 70% Venezuelan cocoa and is dark, rich and beautiful.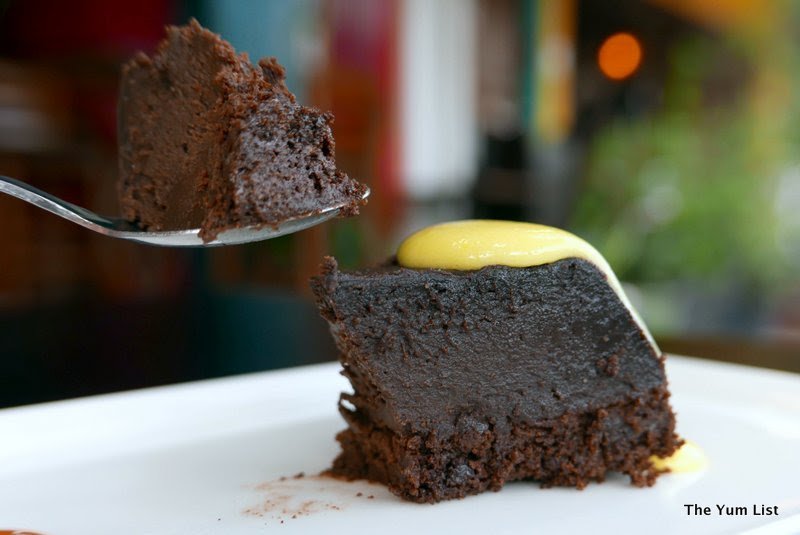 Our final sweets were three cream puffs lightly drizzled in chocolate. These are made fresh every day in the kitchen and can easily be shared – or not.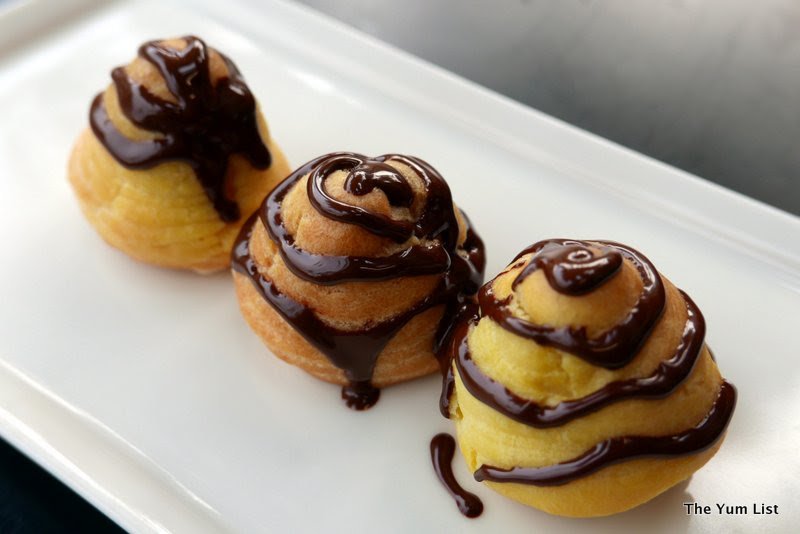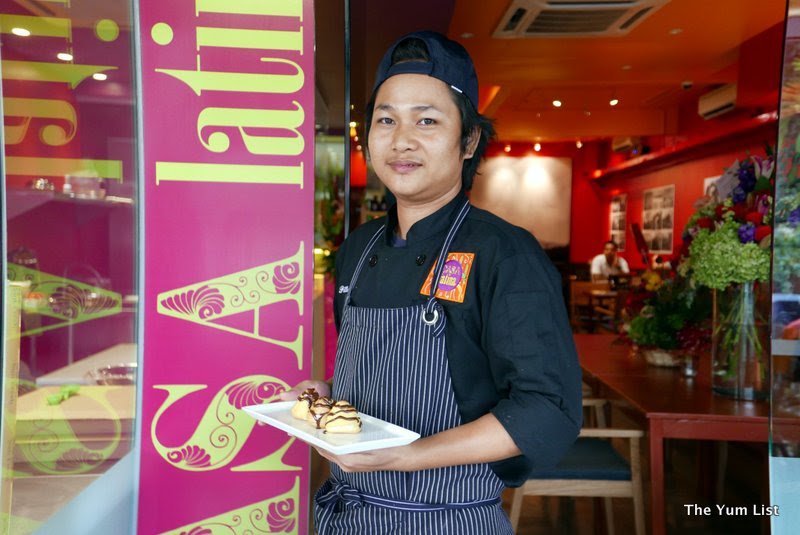 As our trip to Latin America came to an end, I was stuffed and satisfied, which is a great way to end any food journey.
Casa Latina is open from 9 a.m. until 9 p.m. on weekdays, and from 9 a.m. until 10:30 p.m. on Friday and Saturday. Chef Tamara promises that all her menu prices will be published very soon!
Reasons to visit: A bright, vibrant atmosphere that will take you on a tour of Latin America. Chef Tamara's energy is contagious and will get you excited to experience Latin cuisine. The arepas, empanadas, chocolates and coconut fish are all a must!
Casa Latina and Cacao Lab
Latin American Restaurant
20 Persiaran Ampang
55000 Kuala Lumpur
Malaysia
+603 4265 2332
[email protected]
Instagram: @casalatina.cacaolab
www.facebook.com/casalatina.cacaolab