Words: Sandrina Duniau     Photos: Monica Tindall
For my idea of a perfectly sweet afternoon… follow me!
Our journey begins at the Grand Millennium Kuala Lumpur in Bistro 160. Choose a table (check the insider tip further down for the best table) and order the Scrumptea Delicious – a chocolate themed afternoon tea.
While you get settled and take in the surrounds a few elements are served to the table: Chinese Chocolate Pau, Finger Sandwiches, and Plain and Chocolate scones (pretty good) with cream, jam and chocolate spread. Order your beverage of choice – Earl Grey, English breakfast or green tea, or hot or cold cocoa – and you're ready to explore.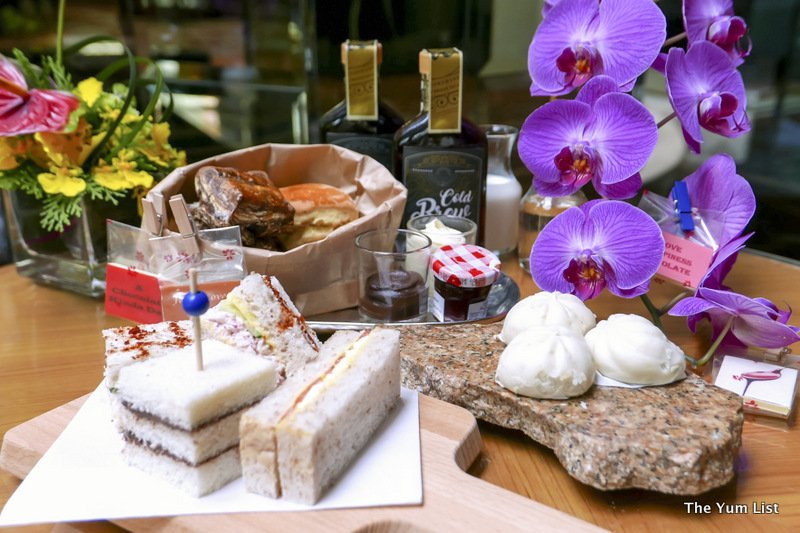 A Tour of the Scrumptea Delicious – Chocolate Afternoon Tea
Instead of one buffet display, sweets treats are spread around the bistro. Tables, fountains, glassed displays, painting frames and there's even a tree (more on that later) holding a tempting selection of sugary delights! There's enough to ensure you get all that your heart, or stomach, desires.
Multiple Chocolate Fountains
Speaking of fantasies, when I was a kid I sometimes walked by this chocolate shop where they displayed a gigantic chocolate fountain. The smell, the shiny shimmer, the smooth texture… all of it seemed exceptional and my dream was to discretely put my finger (or my face) underneath one of the levels of melting chocolate and devour it.
At Grand Millennium Kuala Lumpur my aspirations are not only fulfilled but new ones created: not just one but nine (!) chocolate fountains are lined up in seductive lustrous glory. I, of course, try them all: Milk, Dark (Monica's and my favourite – yes, I know… boring when you have this amazing selection), White, Mint, Strawberry, Mango, Orange, Rose and Pandan. For the dipping are bread sticks, biscotti, marshmallows and a variety of fruits. It's my childhood dream come true! (For the sake of common courtesy and The Yum List's reputation, however, I do refrain from inserting any body part into the stream.)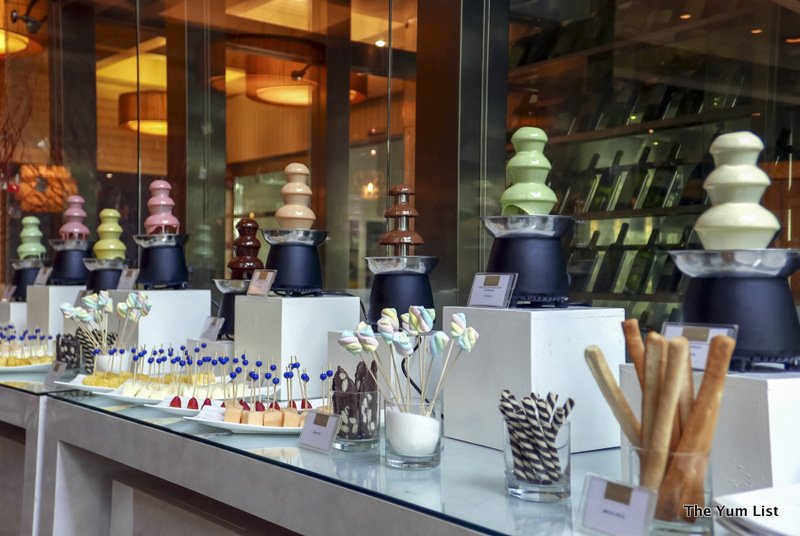 Top Tip for the Best Seat for Afternoon Tea
My insider tip: sit in front of the fountains for no guilt/no shame, unlimited-scooping pleasure.
But Wait, There's More!
There are other kinds of happiness though for this Scrumptea Delicious chocolaty afternoon tea. If you head towards the main entrance, facing the bar, you'll see a table on your left with a variety of cakes, meringues and other chocolate slabs to choose from. Glass jars are filled with any number of enticing confectionary. Milk Chocolate and Rice Krispy is a definite must, but so too is the dark chocolate with citrus peel.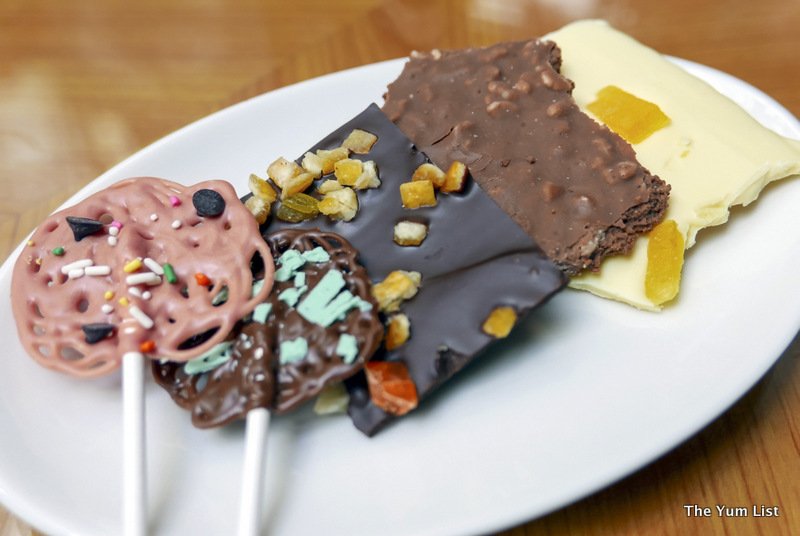 Have you ever dreamt of taking a trip to Paris just to salivate in front of all the bakeries displaying petite pastries in glossy windows? Then let's talk about the 12 miniature French chocolate pastries you can claim here! Take your pick of: Chocolate Éclairs, Mango Chocolate Tartlets, Slices of Opera Cake (the most famous cake you will find in Paris, since 1899), Rich Chocolate Cake, Chocolate Hazelnut Slice, Dark & White Chocolate Mousse, Panna cotta topped with a strawberries, Apple Brulee topped with diced apples, Chocolate Pie, Financiers, Orange Chocolate Mousse, and Chocolate Banana Toffee. I honestly cannot tell you which one of these is my favourite: they are just all too good!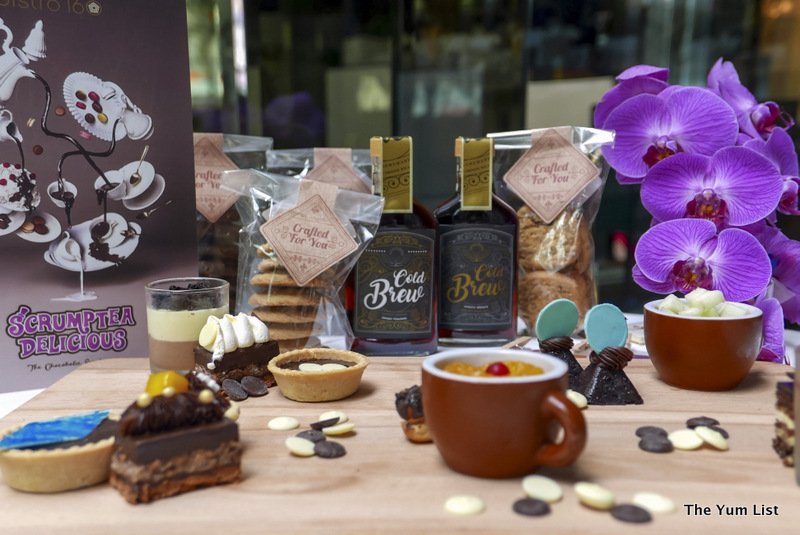 Another Insider Tip
Another insider tip: Bring friends so that you can order one of everything to share and try it all!
Cookies, Cookies and More Cookies!
Look closer at the bar. Did you notice the cookies? Yes, they are also included in the set with a choice of Chocolate Almond, Chocolate Chip, Butter Chocolate, Chocolate Oats, Walnut Chocolate and Raisin Chocolate. Another difficult selection, but if I had to choose, good 'ole chocolate chip would be my personal winner.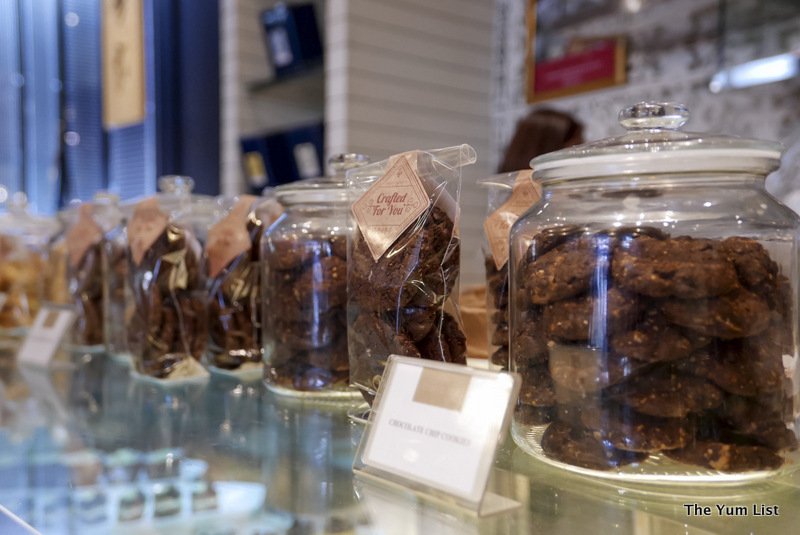 Chocolate Art
I hope you're still hungry because at Grand Millennium Kuala Lumpur the treats don't stop! Be sure to notice the piece of art when you come in! Yes, the frame with the lollipops inside – well guess what? You can eat it too!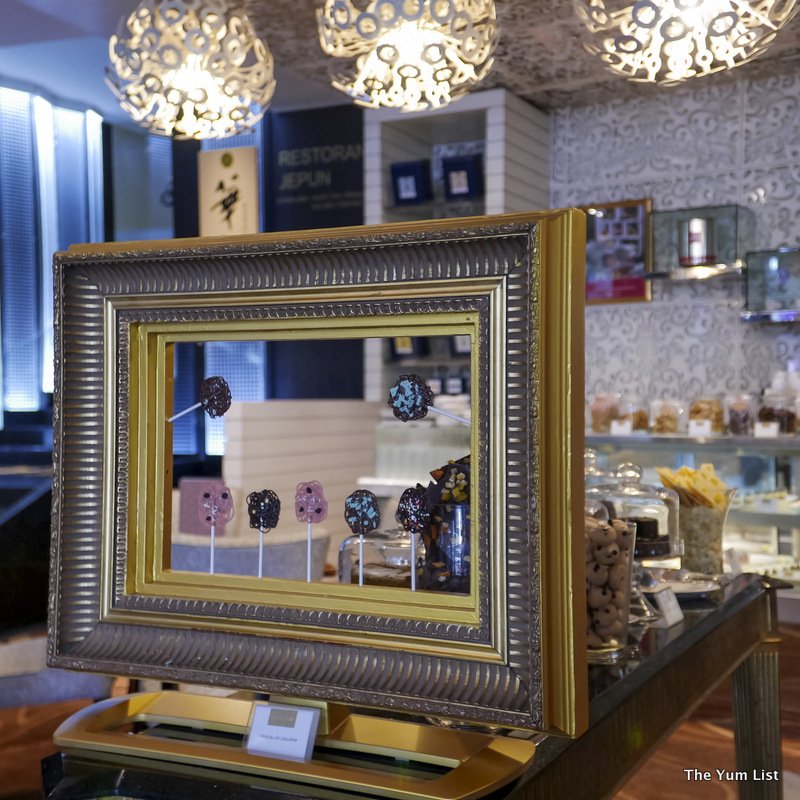 Oh, and on your way back to the chocolate fountains, did you think that tree was just part of the decor? Wrong! It's also a hidden gem… look closer and you'll see more chocolate to unwrap like the sweets we hang on a Christmas tree.
Choccie Cocktails
Six speciality a la carte beverages are available at an additional cost. We sampled My Chemical Romance (RM27), a Bailey's based cocktail, and the Fancy Martini (RM33), also known as espresso Martini while our host joined us with a Coffee Bomb (RM35). They're specially crafted to compliment the chocolate desserts, but I would consider each a dessert all on its own!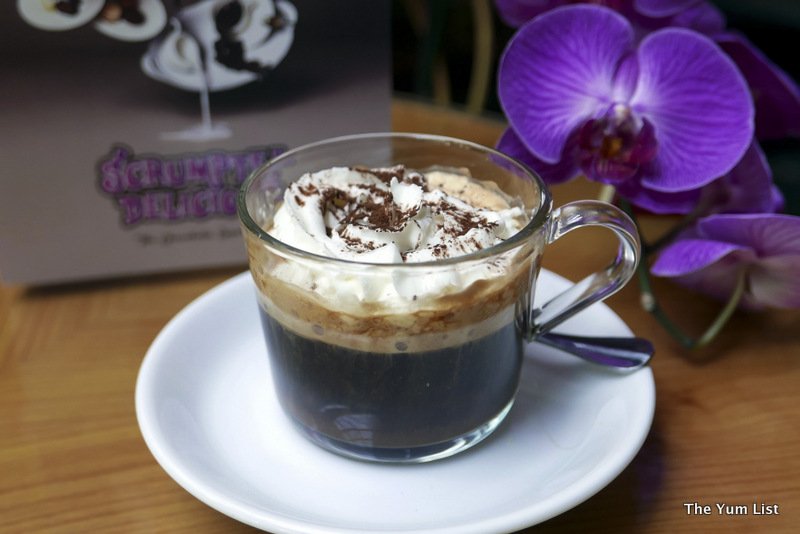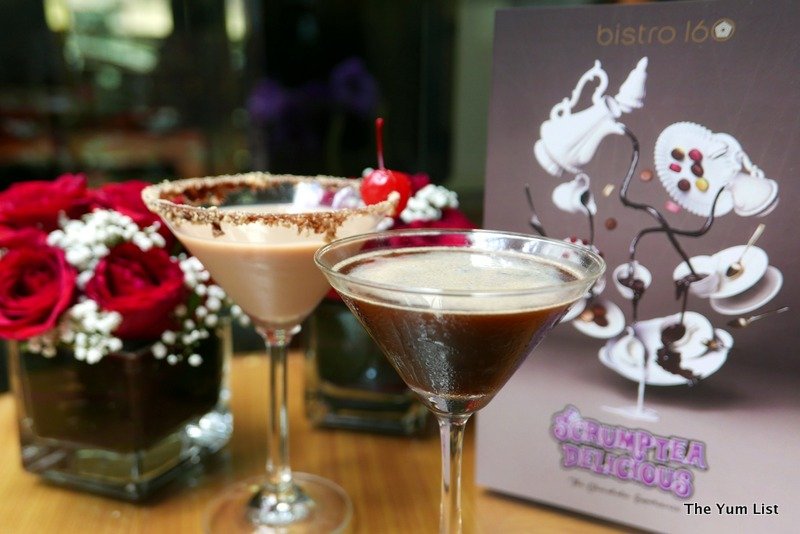 Cold Brew Coffee
If you like coffee as much as we do, you might want to try out one of the signature Cold Brew Coffees (RM32 a bottle). Available in three flavours – Sumatra Mandheling, Papua New Guinea Sigri A and Ethiopia Yirgacheffe – these do make a great companion for the chocolate sweets.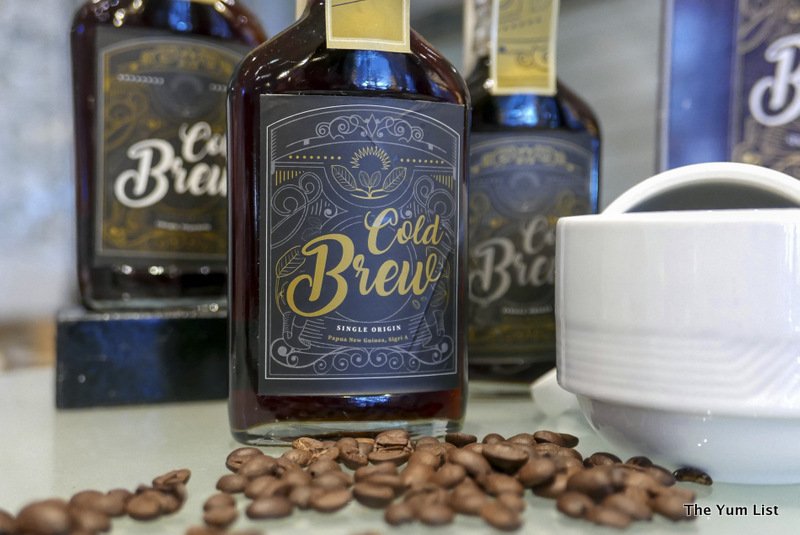 That's it for the tour. You might, however, find more surprises when you visit as the plan is to keep adding even more drool-inducing treats over time.
* The Scrumptea-Delicious is priced at RM88 per person and is available on Saturday and Sunday from 3pm to 6pm. Prices are inclusive of GST and service charge.
Reasons to visit: an incredible line up of chocolaty treats at a very reasonable price; nine (!) chocolate fountains and an endless supply of handcrafted sweets.
Bistro 160
Grand Millennium Kuala Lumpur
160 Jalan Bukit Bintang
55100 Kuala Lumpur
Malaysia
Website
+60 3-2117 4888