Words: Sarah Rees     Photos: Monica Tindall
A hotel is so much more than the sum of its parts. Das Central, the only five-star hotel in the beautiful town of Sölden in the Ötztal Valley, has an impressive list of features and attributes to satisfy even those well-heeled in luxury. However, what makes it truly special is something hard to quantify or define, but easy to feel.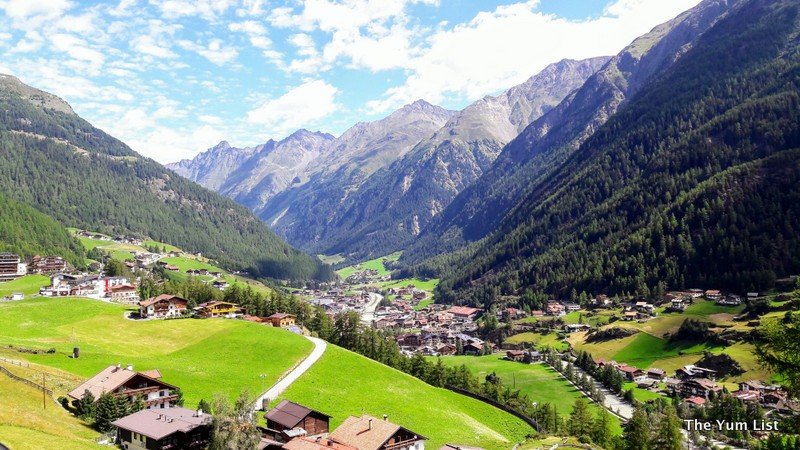 Perhaps it's the fact that all the staff exude a genuine warmth of welcome and take pleasure in what they do, from the receptionists who are always happy to help to the bar man who makes superior cocktails tailored to your tastes. We are heralded into the restaurant each breakfast and dinner like treasured family members and ushered around the sauna like the favourite grandchildren.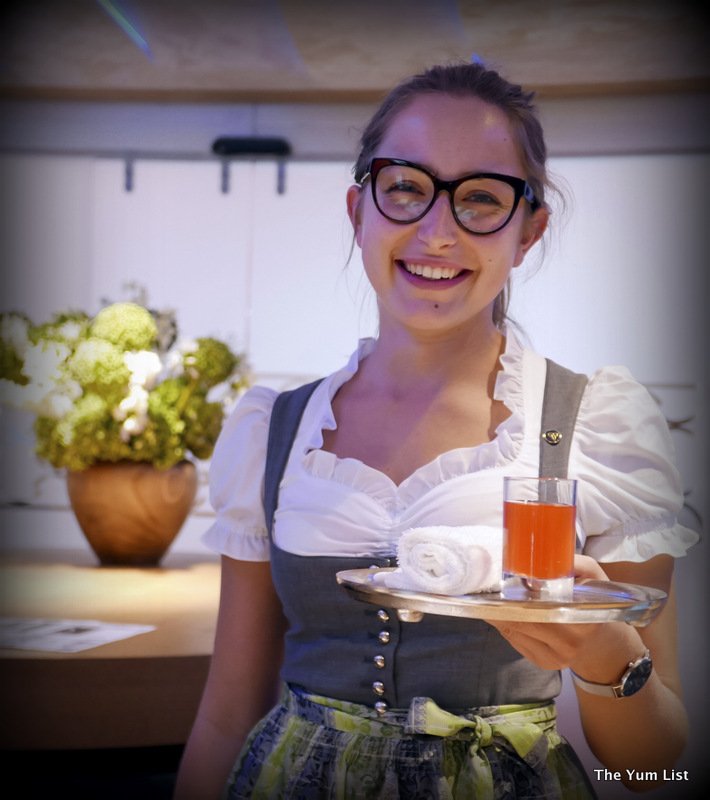 The small things are big wins – one dining table is ours for the week, always with our names on and a copy of the hotel's 'Morgen Post' at breakfast to update us on the activities available each day and what the weather was likely to bring. An afternoon buffet ensures there is always a pot of tea and slice of cake to be had in that slump between lunch and dinner, while a turn-down service in addition to the morning making up of the room makes retiring after dinner akin to being tucked in by your mother, with chocolates.
It could also be the well-judged design that makes the interiors at once elegant and warm, you can feel cosy and indulged in equal measure, lulled by the extensive use of pine that complements the eternal beauty of the surrounding mountains. The hotel was built in 1966 but has kept up with the changing styles, merging traditional Alpine features with contemporary style to make Das Central completely a la mode.
Rooms at Das Central Soelden
There are a of myriad styles amid the 125 hotel rooms and suites, ranging from standard single rooms to a glorious Presidential Suite the like of which we have never seen before. The multi-roomed, duplex penthouse suite has the greatest views in the hotel, a kitchen, a piano in the entertaining space and a whole floor of indulgence: a sauna, steam room, mini-gym and terrace with a hot tub.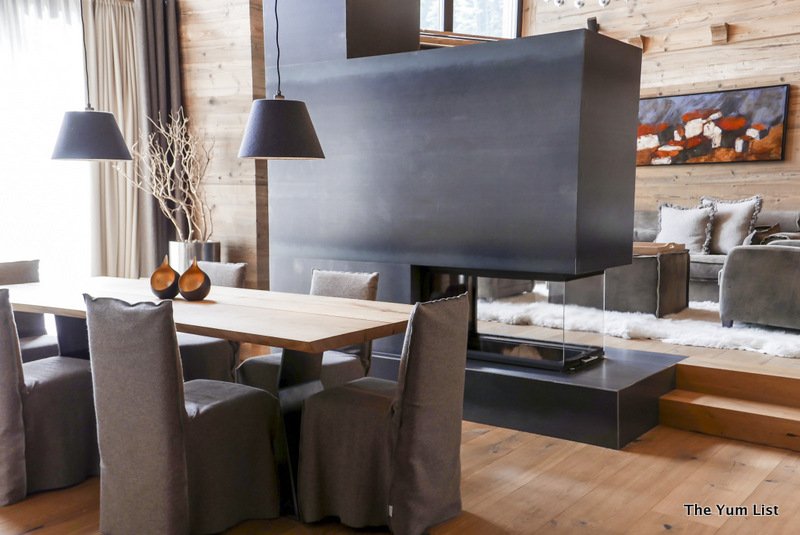 We certainly didn't feel hard done by in the junior suite, with a vast bedroom and bathroom complete with rain shower, deep bath tub and sauna. The lounge area included a desk and a beautiful terrace on which to soak up more views of the mountains and be tempted up to their heights.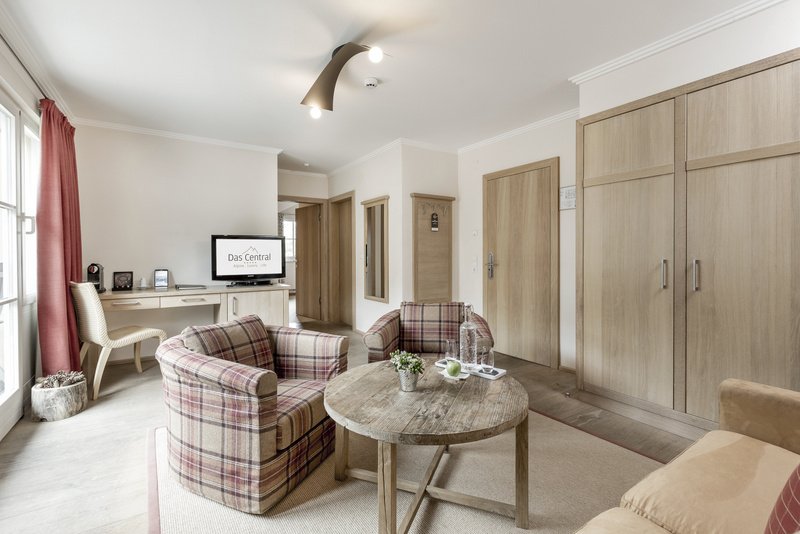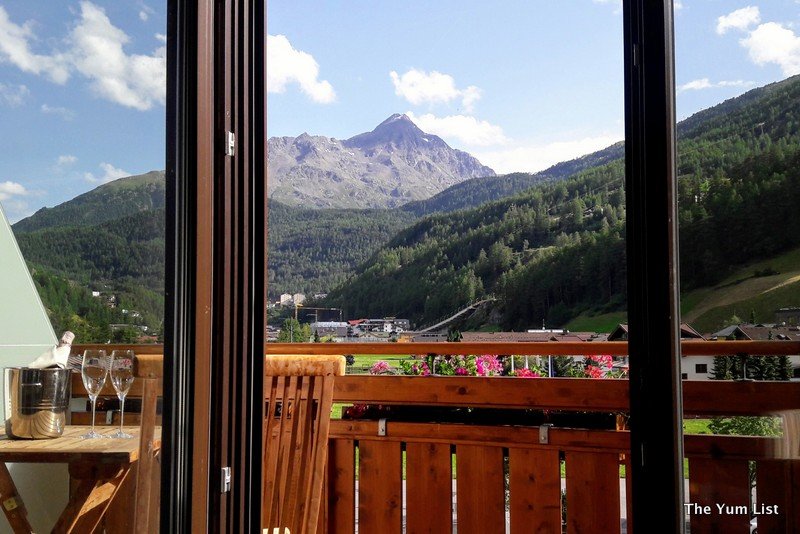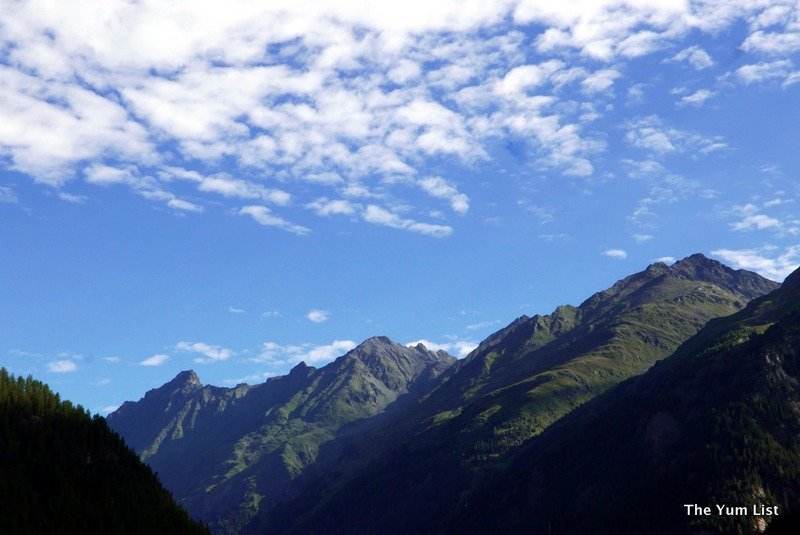 Location
Das Central not only sits in the centre of Sölden town, it also serves as the beating heart of the community, managed by a family entwined with many aspects of the ski resort and infrastructure. Everyone knows everyone here, fostering a real sense of community so often absent in high-end hotels.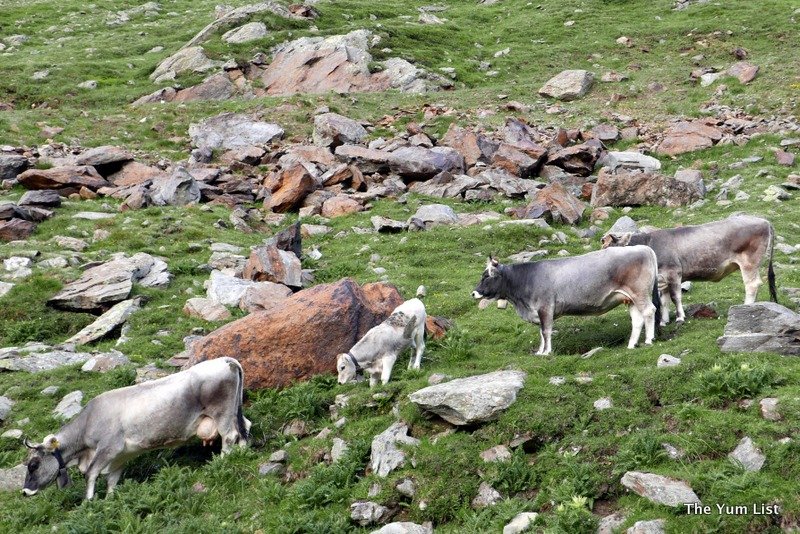 The location is unbeatable, with the roaring river just on the doorstep and the mountains rearing up on all sides. There are many well-signed walks, hikes and bicycle tracks leading off in all directions (difficulty level is clearly marked, so there is something for everyone no matter your fitness). There are also multiple cable cars within walking distance of the front doors to transport you up to the mountain top for more outdoor pursuits; skiing in the winter, hiking and biking in the summer, and dining in all weathers. Within a few moments' walk from the hotel you are on the main stretch of the town, where supermarkets, a post office, multiple doctor's surgeries and pharmacies, and restaurants and cafes are available.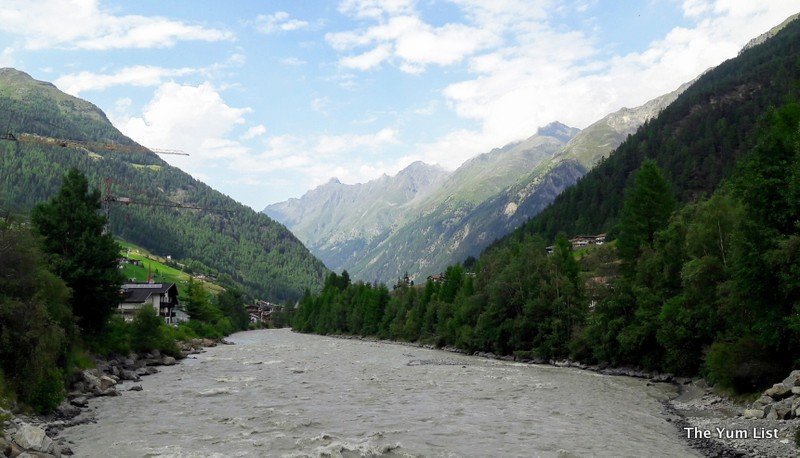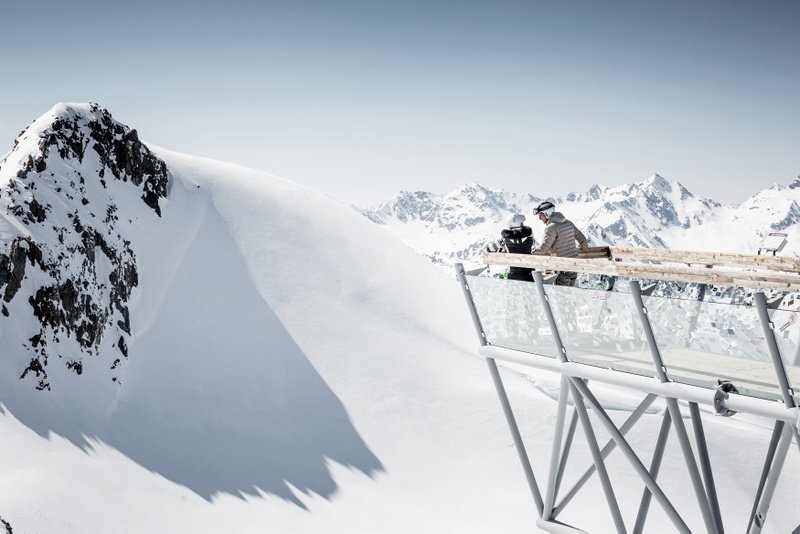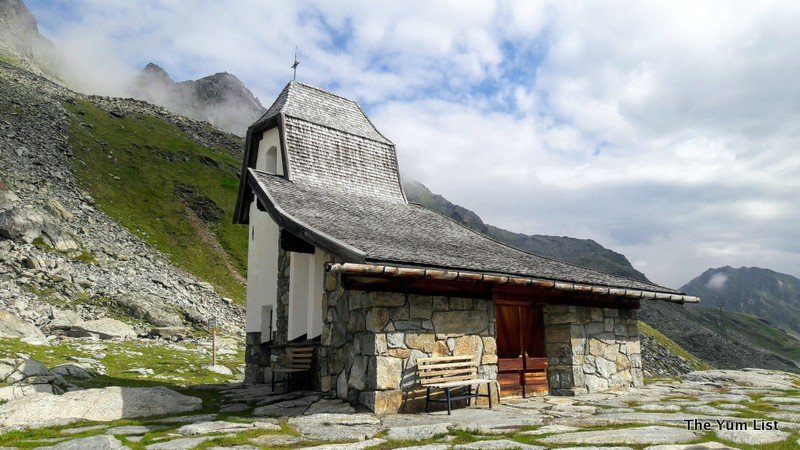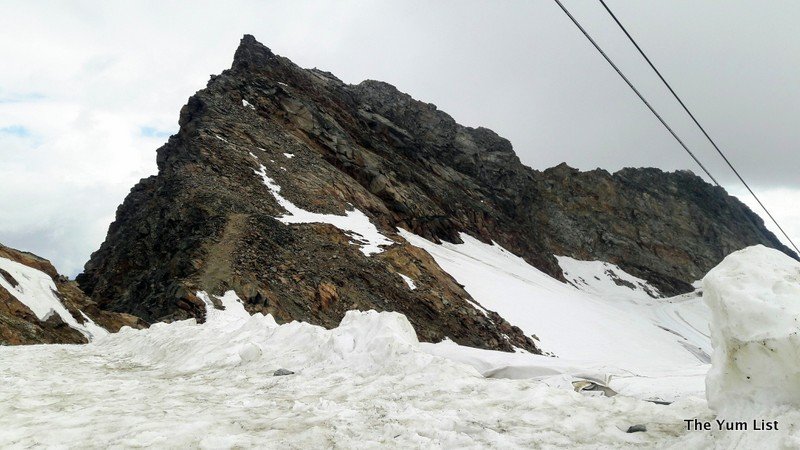 Even those without the urge to be active can find plenty, more gentle pursuits in the vicinity for a satisfying summer holiday: schnapps tasting tour, a trip to the thermal baths at the Aqua Dome, and town-hopping to admire the charming, classic Alpine architecture that stretches along the valley. Area 47 is also a star in the tourism crown; the largest water park in Austria and one famed throughout the continent, visitors young and old can enjoy a variety of activities including white water rafting, wake boarding, wall climbing and motorcross, or spend a few happy hours shooting off water slides.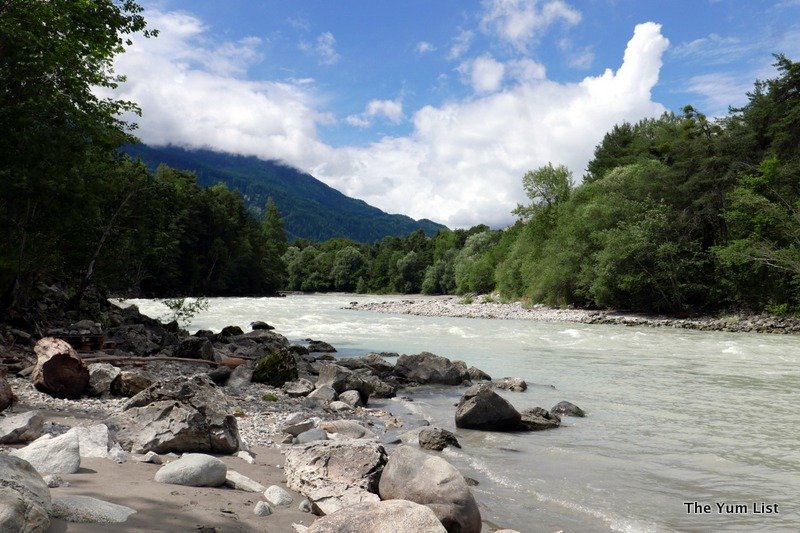 Facilities
On the days when the rain scuppers outdoor pursuits, you cannot get bored at the hotel. The spa, known as the Venetian Water World is something else. Start the journey to relaxation in the 'main square' with its comfy lounges and continuously playing scenes of Venice. There is also a healthy buffet here with fruit and vegetables, cereal bars and hot and cold drinks. Even for us experienced spa-goers, Das Central's offering astounded us with its range of saunas and the beautiful finish of all the facilities. Guests should note that, in traditional Austrian style, most saunas are to be enjoyed without clothes, but there are a few saunas for those who don't feel comfortable stripping off.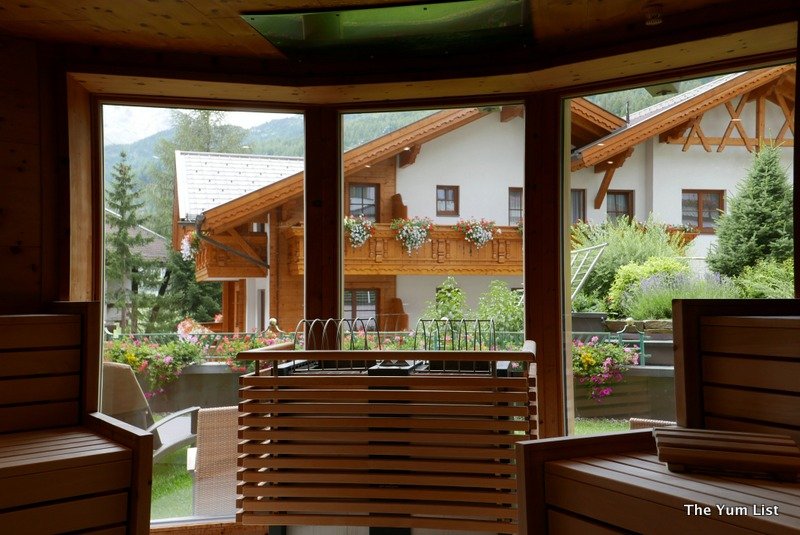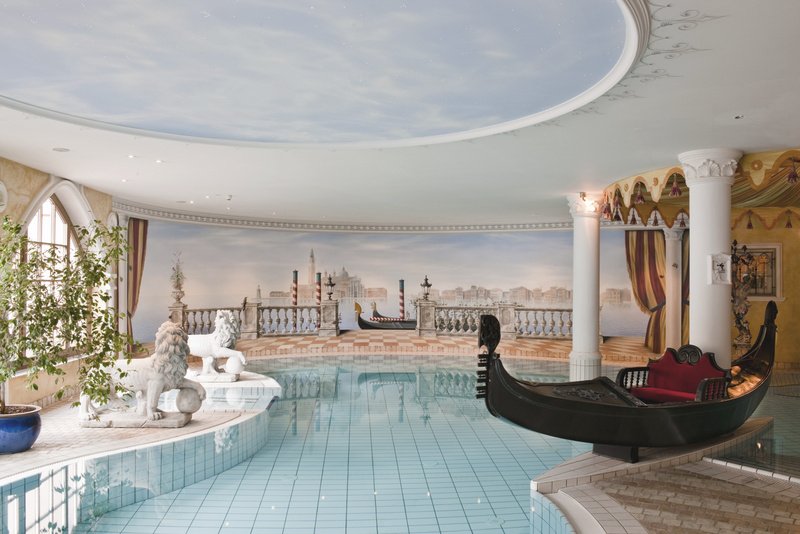 A charming swimming pool (with a bar) should be your next stop, and then on to the hotel spa where a range of treatments from back, shoulder and full body massages to facials, scrubs and peels are available. There is a fitness centre helps burn off the calorific Alpine cuisine, and DVD players are available at reception if you want to kick back with a movie.
You won't go hungry at Das Central, with half-board rooms including a breakfast buffet, an afternoon snack buffet (substantial is the key word here!) and dinner each night with a choice of meat and vegetarian menus (read more on the dining experience here.) Quantity is substantial, but quality is sky high, and the restaurant is torque-rated, with food accompanied by one of 30,000 fine wines from the hotel's cellar. Follow this link to find out more about dining options at Das Central.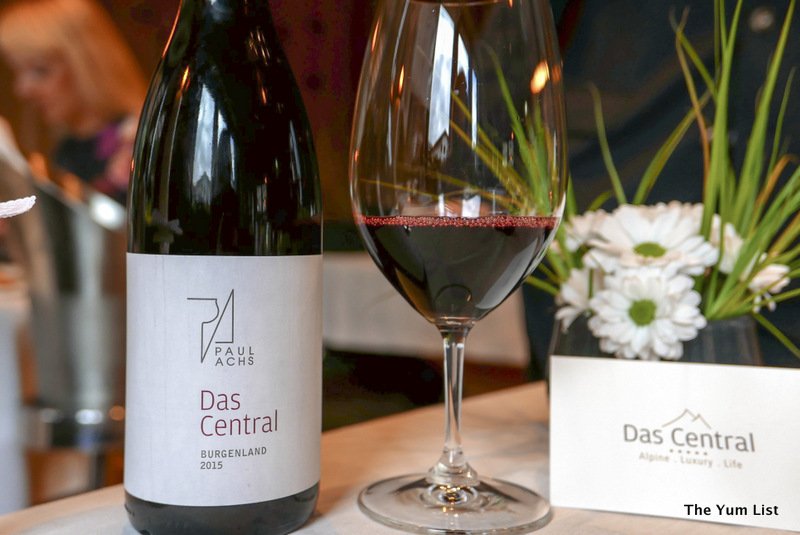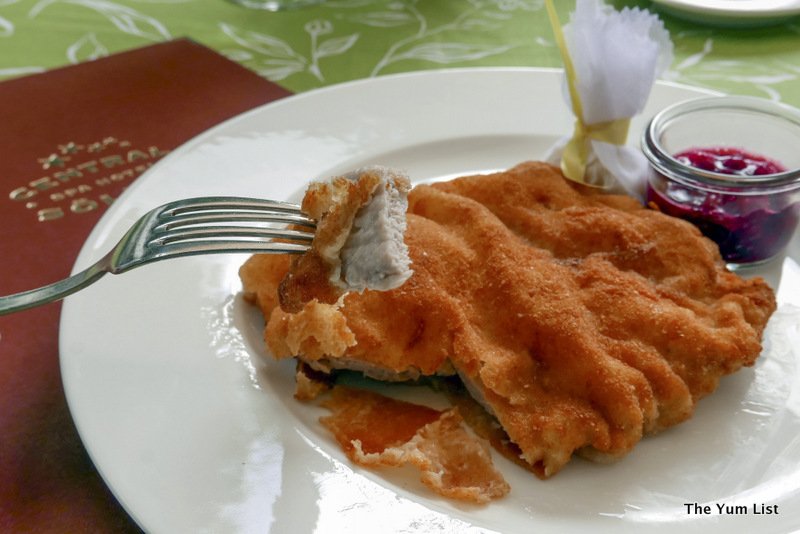 Don't Discount the Summer in Soelden
The hotel's peak season is during the colder months when skiers pack in for some luxury and pampering either side of their day on the slopes, so come in the summer like we did. It's quiet, it's incredible value for money, the weather is beautiful and the setting is verdant and magnificent. The mountains are accessible, activities abound and you have the added benefit of feeling you have discovered a paradise all of your own.
For paradise it is, inside and out. Each night I slept on a pillow personally selected from the menu and woke to a view that never stopped me itching to take another snap and sigh at its beauty. As a non-skier, I had never even considered a holiday in the mountains, let alone 'off season', but a week in Das Central has proved me a fool – I didn't want to leave! Don't make the same mistake I did and miss out on something truly special.
Reasons to visit: the location, the facilities, the staff, the quality, the setting
Hotel Das Central
Auweg 3, Sölden
6450 Tyrol, Austria
www.central-soelden.com