Words: Sarah Rees   Photos: Monica Tindall
The surrounding area of Soelden may be packed with restaurants, but there is little reason to leave Hotel Das Central during your stay. Fine food and exceptional wines are an integral part of the fabric of this glorious hotel and we greatly enjoyed sampling all the available options. With a wine cellar, a bar and various dining establishments (including one of the best and oldest restaurants in Soelden), you won't get bored of dining in.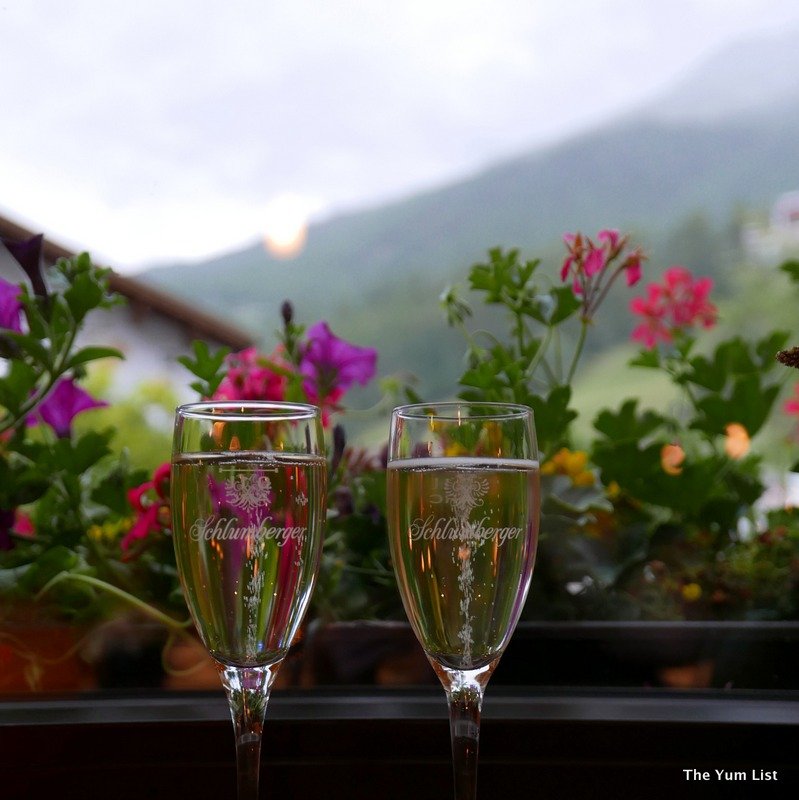 Restaurant Feinsplatz
Dining at Das Central revolves around the Restaurant Feinsplatz, a cosy pine-panelled and substantial dining area in which a table is yours for the duration of your stay, fostering a sense of easy familiarity. While the room rates are billed as half-board, you would do well to squeeze in additional meals: expect a buffet breakfast, a substantial afternoon snack buffet and a multi-course dinner, making the rate exceptional value for money.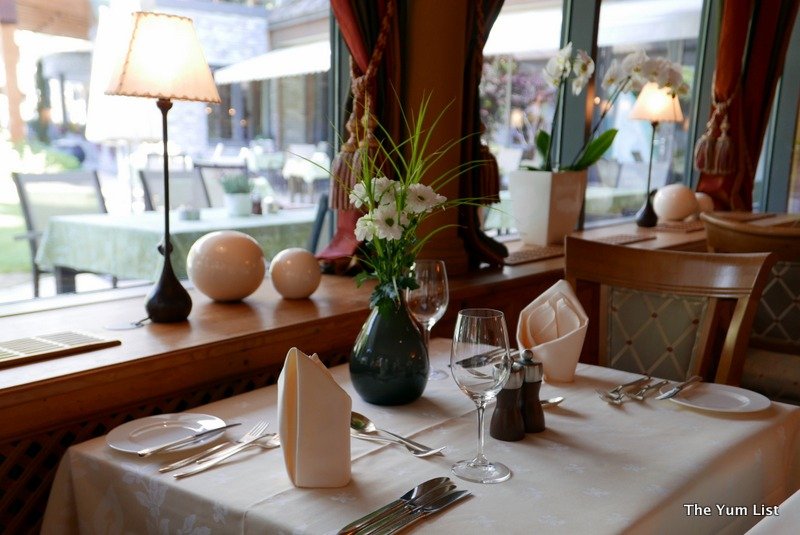 Breakfast is available from 7am-10.30am, with the buffet placing emphasis on health and wellness – don't expect doughnuts and waffles at this delicate and delicious breakfast! Instead, there is ample fresh fruit and vegetables, with juice, yoghurt, cereals (including a lovely quinoa bircher) and all the superfood accompaniments (nuts, seeds, dried fruits, local organic honey are just a few) to please the health conscious.
The more Continental eaters are catered for with meats and cheeses, fresh bread or pastries and a fine selection of local jams. Eggs are cooked to order, with sausages and bacon the only hot choices, but the Austrian specialities like herring in curry sauce and various 'wurtz' nod towards the authentic experience and should satiate the hungriest guest.
An afternoon buffet is laid up in those lazy hours between lunch and dinner (3pm-5pm) when the stomach is in need of a little smackerel of something. A daily changing soup can be dunked with bread and rolls; salads, meats and cheeses are perfect for picking. Fruit and yoghurt serve for the healthy, ice cream for the more indulgent; and the whole wouldn't be complete without some pretty cakes to accompany the coffee and tea. Additionally, the restaurant has an a la carte menu running between breakfast and dinner with some easy lunch options such as spaghetti Bolognese and sandwiches, with a range of soft and alcoholic beverages.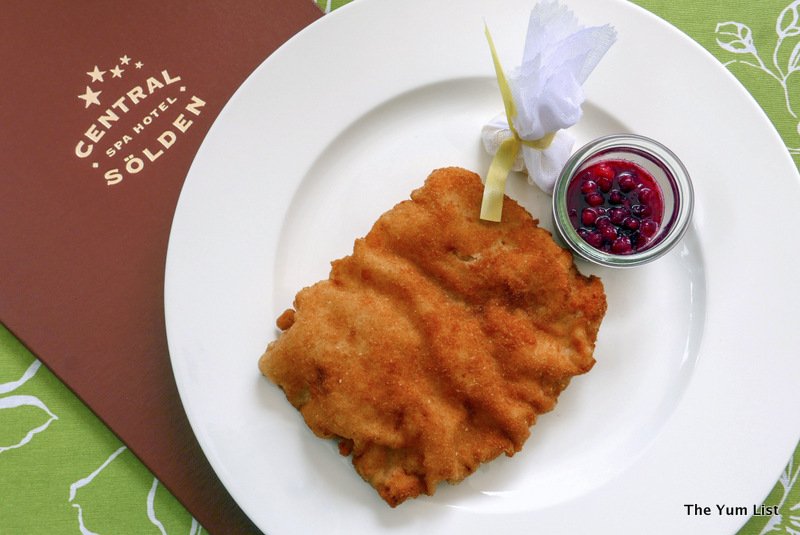 Come dinner time and the action is dialled up a notch. The happy place between formality and low-key is achieved as the staff welcome you to 'your table' and present a daily changing five-course menu, with a meat and vegetarian option. Each comes with a recommended wine pairing but don't feel limited: there are 30,000 fine wines in the cellar, and the charming sommelier has fantastic recommendations. The food menu is supplemented by a great salad buffet and cheeses to nibble on pre-dessert.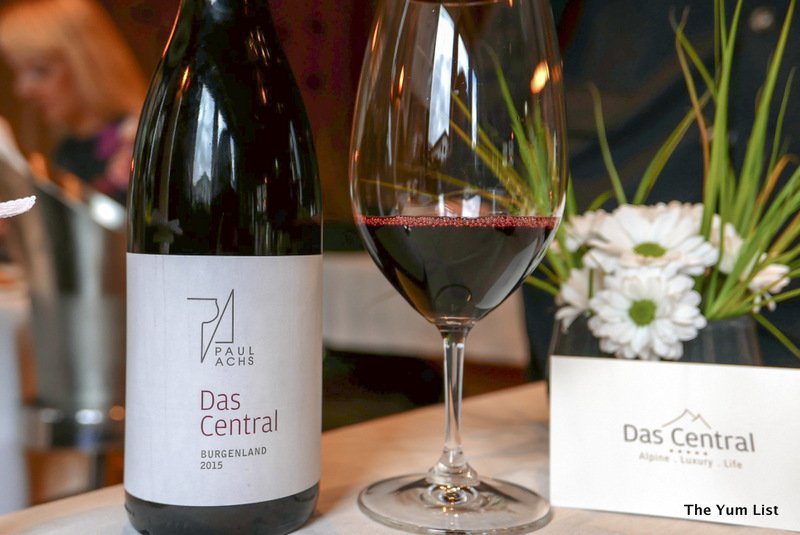 We were hugely impressed with the quality, presentation and variety of the dinner menu – all befitted a torque-rated restaurant manned by the experienced chef Gottfried Prantl. The daily-changing choices added a sense of expectation and we were thrilled to see such robust and satisfying vegetarian options each night. It is easy to be persuaded to dine in the hotel every evening with such excellent food on offer, although we were pleasantly surprised to note that diners on the half-board package who wish to eat elsewhere are eligible for a refund on their evening meal cost! It is clear where this hotel's priorities lie and the respect they have for their guests.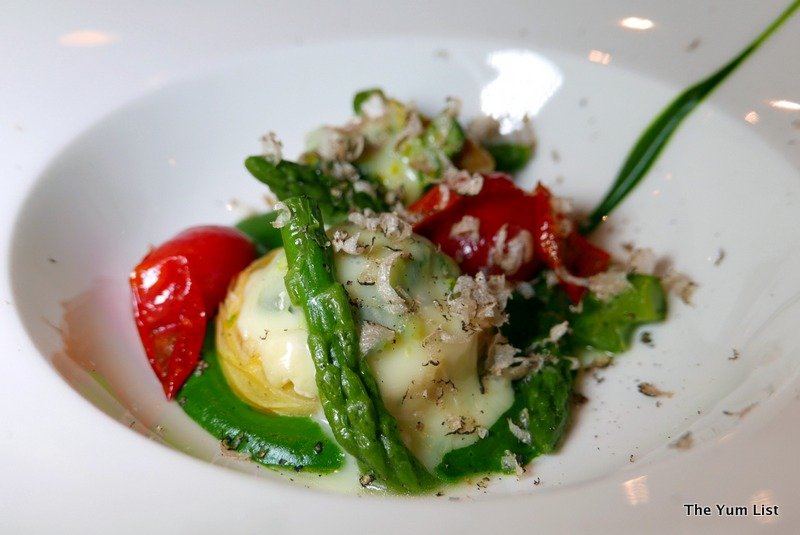 Some of the highlights of our dinners included a starter of tagliata of venison (a fresh salad with a tangy raspberry vinaigrette) or the smoked eel with cauliflower, caviar praline, chive froth and blini. The main course of barbarie duck breast with roasted duck liver was exquisite, the meat flesh still juicy and cheered with the sweet additions of, port wine figs, broccoli and sweet potatoes. There were also elaborate, creative desserts such as banana froth with cacao dust and passionfruit sorbet (best sorbet ever) and the liquid tiramisu. One night featured a dessert buffet that was exceptional – small portions of crème brulee and apple strudel, house-made pralines, fruit, sorbet and ice creams were just a few of the many sweet treats to tempt.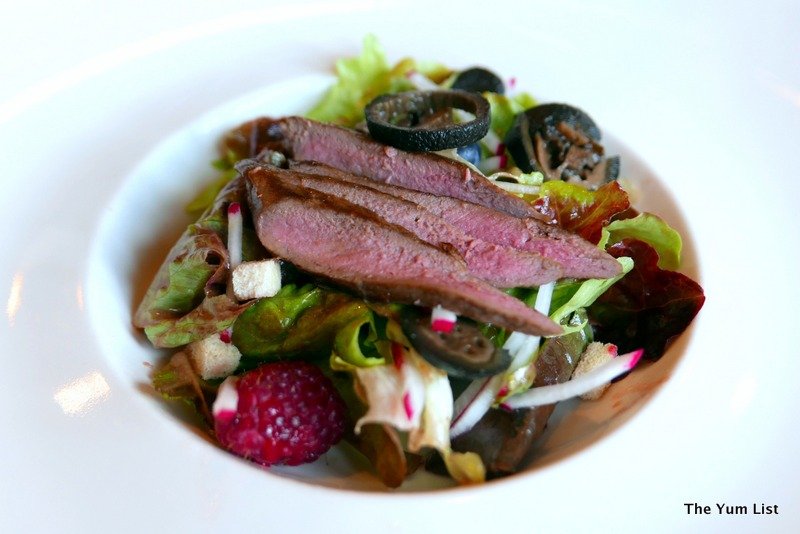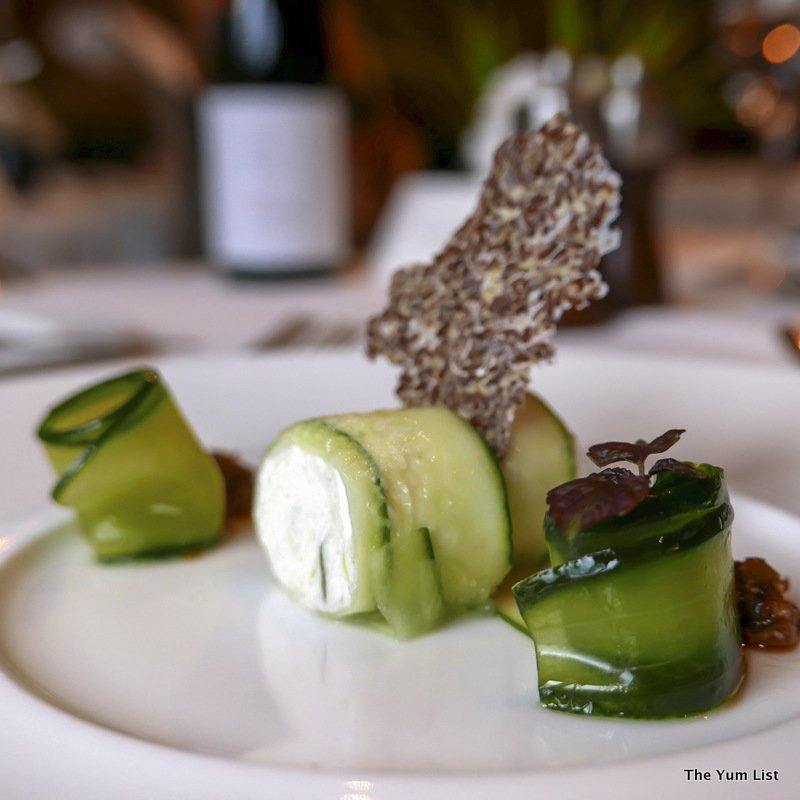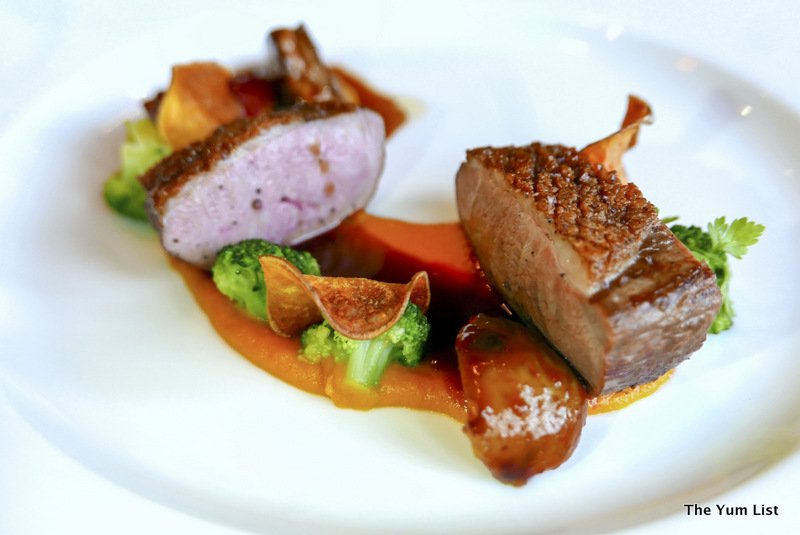 Once a week there is a Gala Dinner, with a little pizzazz added to the evening by live music and a six-course meal featuring all the culinary flourishes. Again, vegetarian and meat menus are provided to cater to all (and you can mix and match if you like!), with the stand-out dish being a silky-soft ox fillet served with truffle jus, artichoke puree, beans and winningly spongy potato blinis.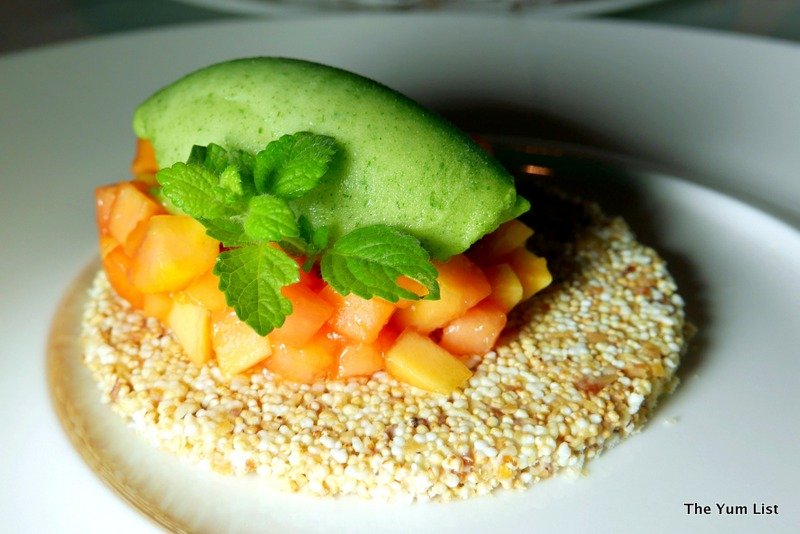 Bar and Ziggaren Lounge
It may be a fairly new addition to the hotel, but Bar Das Central feels like a core component of the F&B experience. It could be the cheery and patient barman with a wealth of experience and the enthusiasm to put it into play to great effect. Each evening's aperitif was extraordinary, the cocktails balanced so astutely one felt in capable hands from the first sip.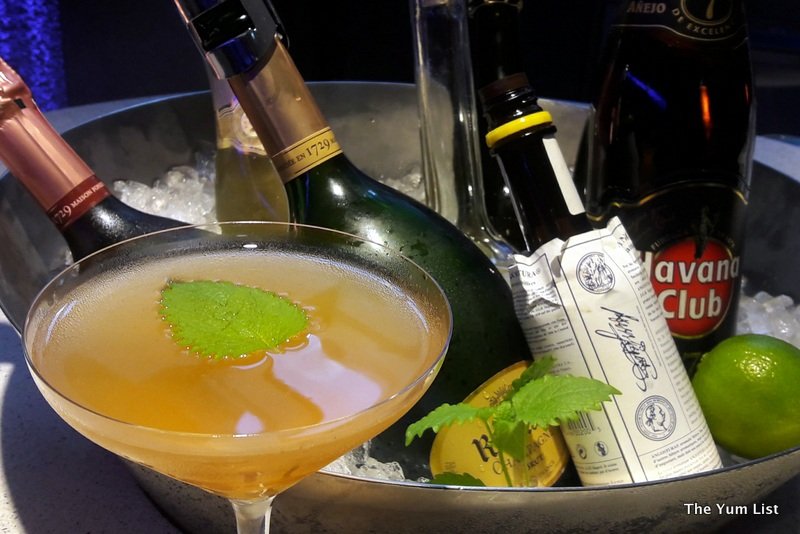 We particularly enjoyed The Old Cuban, which combined Champagne with dark rum, lime juice, Angostura bitters and a well-judged mint leaf for a delicious way to enliven the taste buds before dinner. The Herbal G&T also went down a treat, and we relished the fiery ginger kick of The President: fresh ginger, apple juice, ginger beer, Angostura bitters and gin.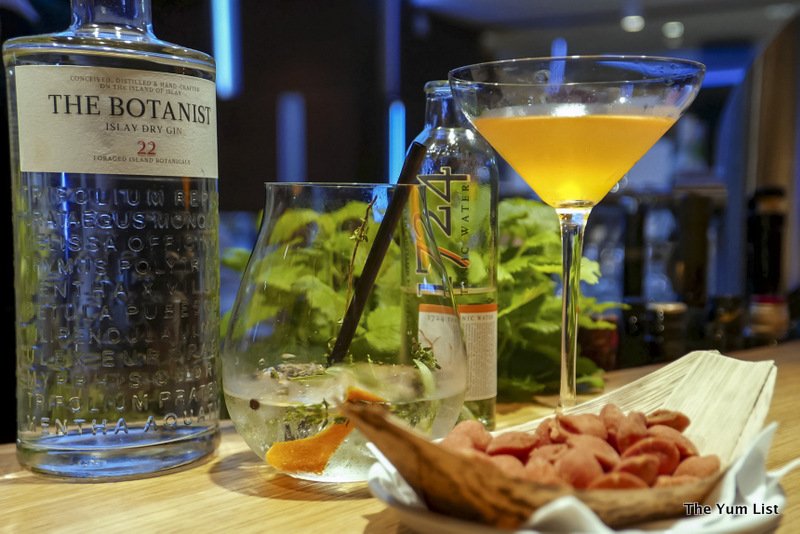 The bar area is split between the slick counter top and the cosy arm chairs dotted around an area awash with natural light during the day and roaring fires on a cold Winter's night. Coffee and cakes (look out for the rich sachertorte) are the order of the afternoon, while evening is the time for drinks and nibbles before dinner.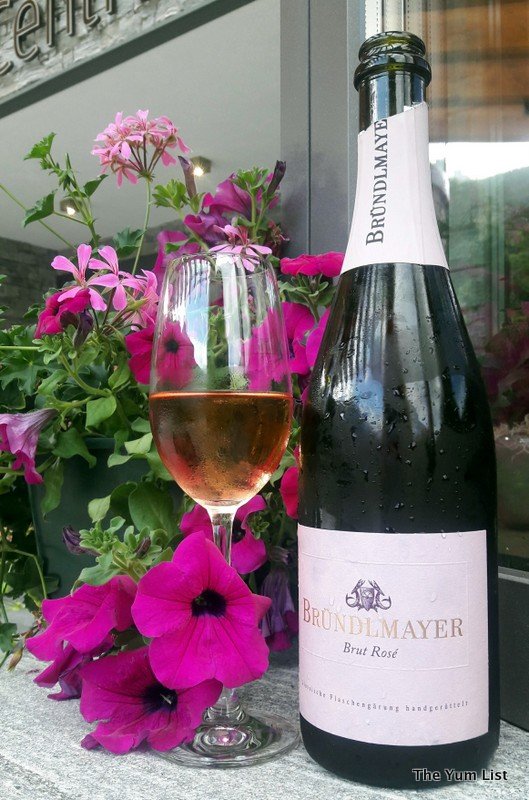 Ötztaler Stube
As the oldest restaurant in one of the oldest hotels in town, this is where to head for an authentic Alpine gastronomy experience that showcases the traditional dishes of the region, albeit to a very high standard with some of the finest wines the cellar can offer.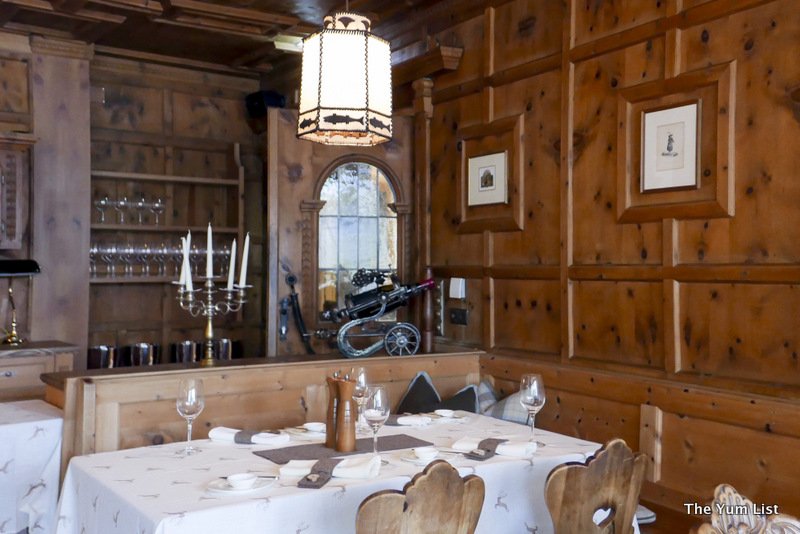 During our stay the chef was still experimenting with new menu items, but we were happy guinea pigs and the plates that passed our table were superb. A pretty platter of smoked trout with kohlrabi jelly, mustard-doused potatoes and fresh cucumber tasted even better than it looked – it was a dream to find something so light in a cuisine known for its heft. But a lightness of touch stops even the denser Alpine food becoming too rich: case in point, the perfectly judged portion of cheese mousse, ham, dried beef and whipped cheese was quite extraordinary, with the meatiness offsetting the intense cheesy hit (from local cheese).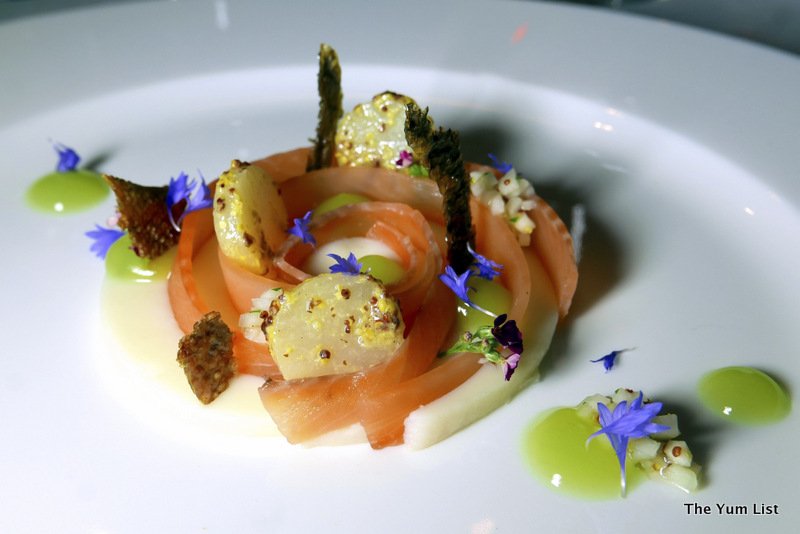 Wine Cellar
After four days of sampling the treasures that emerged from the depths, we were enthralled to finally get a glimpse inside the fabled wine cellar that sets Das Central apart from its competitors. Located in the lower ground floor of the hotel and entered using an oversized metal key that wouldn't look out of place in Game of Thrones, the cellar contains over 30,000 bottles of 'liquid gold' sourced from across Europe and beyond.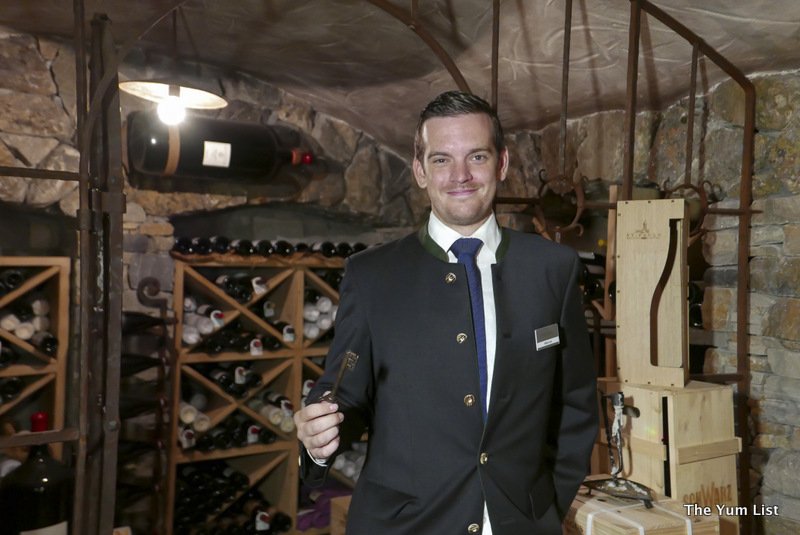 There is talk of establishing wine tastings in the chill depths of the cellar (bring a jumper and soak up the musty, moist atmosphere) and the hotel already offers special wine packages for guests. There is also a Winemaker's Table gathering that provides insights from winemakers from all over the world. Of course, an unparalleled highlight is the Pino 3000 – an exclusive wine created for ice Q that is only available at that restaurant or at Das Central.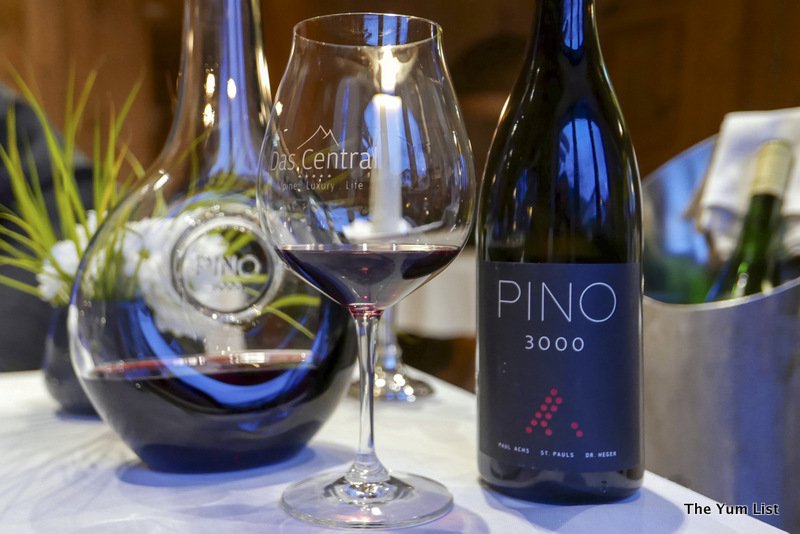 Suggested wine pairings are offered each night at dinner in Restaurant Feinsplatz but we jubilantly went off piste, following the recommendations of our sommelier. One of my personal highlights was the Croatian Roxanich orange wine, sitting jubilantly between red and white in flavour and colour and equally as cheerily in our mouths. We also enjoyed some fabulous Austrian wines, such as Franz Hirtzberger's 2015 Grüner Veltliner Rotes Tor, Spitz/Donau (Wachau region) – he is known throughout the region for his standard-setting whites. I loved the marvellously fruity bubbles of Bründlmayer Brut Rosé, a sparkling wine made in Austria using Pinot Noir, Zweigelt and St Laurent, and on our final night we delighted in a lovely Kollwentz Cabernet Sauvignon 2002. Two Yums-up for all of Marcel's wine suggestions.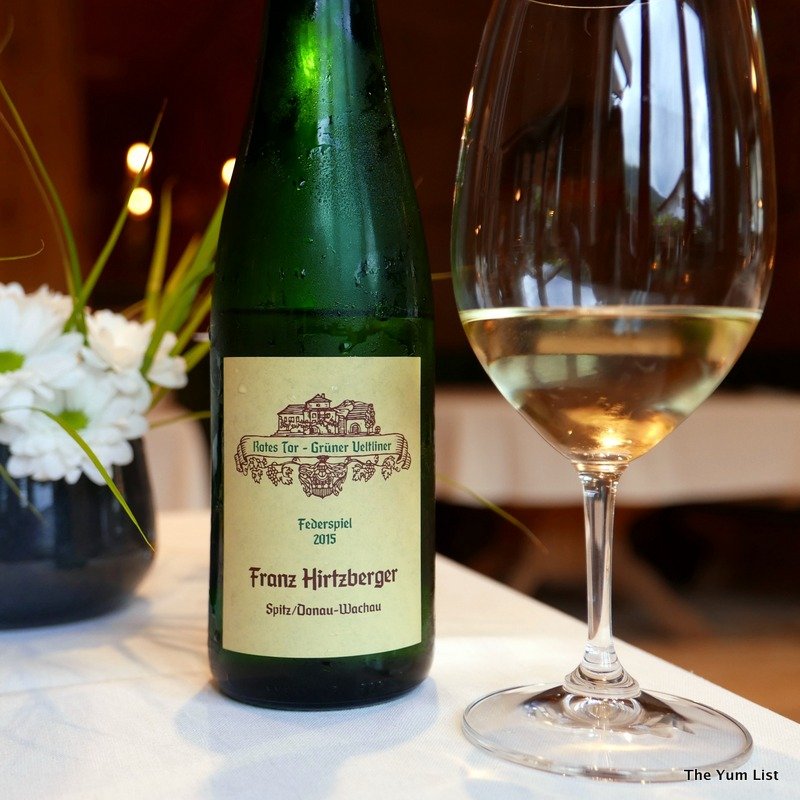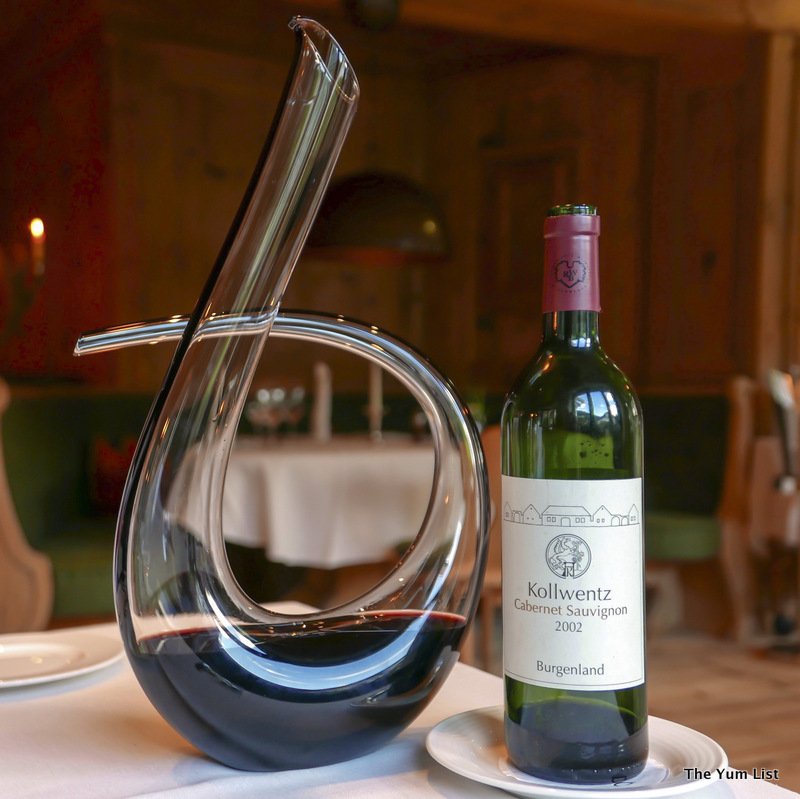 For more of the authentic Austrian dining experience, the wine cellar opens up as a fondue restaurant once a week during peak season to allow for the full dunking experience in an atmospheric setting.
Clearly, there's no chance of going hungry (or thirsty) at Hotel Das Central, Soelden. Not only do we leave with every pocket in our stomachs filled, but every taste bud has been thoroughly charmed too.
Hotel Das Central
Auweg 3, Sölden
6450 Tyrol, Austria
www.central-soelden.com