Monica Tindall
After a number of weeks on the road over summer and neglect of daily beauty routines, my hair is in less-than-optimal condition. Sun, sea and hotel shampoos have not been particularly kind to my locks. My feet and skin are also worse for wear so I book an appointment at Eka Roots, Hair and Scalp Wellness in Bangsar in the hope for some assistance.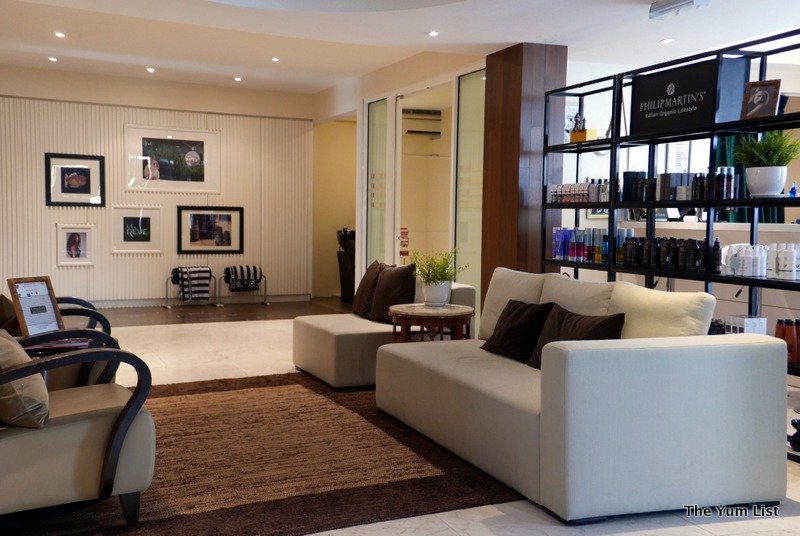 A "Breathable" Salon
Eka Roots Hair Wellness is particularly appealing because of their philosophy of making a "breathable" salon. Insisting on sourcing products that are chemical-free and organic where possible, when we walk in there's no "hair salon" smell – that's because there's no ammonia!
Judith and Esther (two of the salon's partners) wanted to create a space that was not only healthy for their customers, especially mums and their babies, but also for themselves and staff. Reducing daily exposure to toxic substances, staff report a pleasant workplace and stylists who freelance say Eka Roots, Hair and Scalp Wellness is their preferred salon.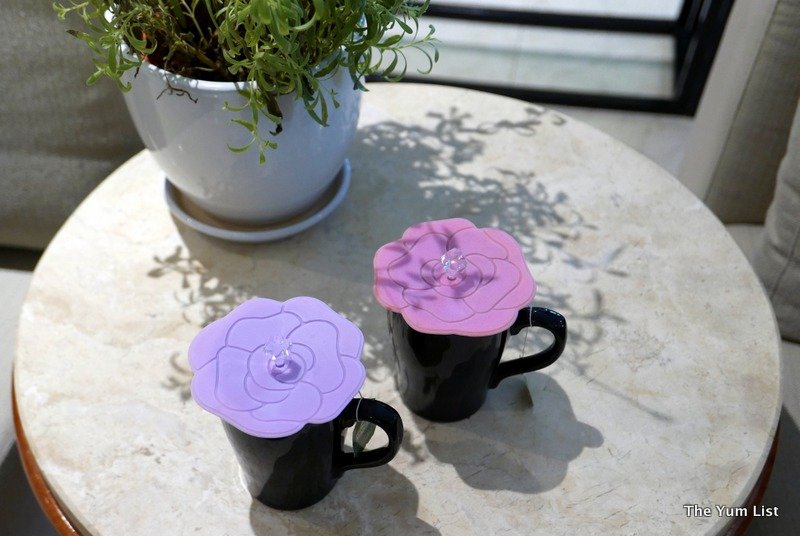 The Setting
This feeling of comfort extends to our greeting with a hot cup of tea (or coffee if desired), a comfy sofa and friendly smiles. Eka Roots, Hair and Scalp Wellness is housed in a bungalow on the main road of Bangsar and the sense of a home rather than a business is carried through to the setting. Fresh pots of herbs provide natural aromatherapy and treatment rooms are sectioned off forming enclosed and semi-enclosed spaces gifting privacy.
Hubby and I both have appointments today and so we're in one of the double treatment rooms. It can be closed off completely if we choose. While hubby is not bad company, I imagine getting together with a girlfriend here over a glass of wine while being pampered with hair and nail services. Apparently, I'm not the only one who sees this potential and the staff willingly oblige by setting up a small table where you can set up your snacks and beverages and settle in for a few hours. Wine glasses are available and they even stock a couple of bottles if you forget to bring your own!
Everything is arranged for comfort. There's free Wi-Fi, gentle music and for those wanting to catch up on a bit of work while in the chair, they thoughtfully offer a cushion to rest your laptop on. Reports of nodding off while being made beautiful are common.
Sounds like a place you'd just like to come to chill right? Well, we're here to get some business taken care of as well so onto the treatments.
Services at Eka Roots, Hair and Scalp Wellness
Hair Toxx
Dubbed as Botox for hair, Hair Toxx (RM280 for long hair, less for shorter hair) brings smoothness, softness and bounce back to my locks. Free of salt, parabens, mineral oils, sulphates and other harmful chemicals, Hair Toxx' core ingredients are plants providing biodegradability and respect for the environment.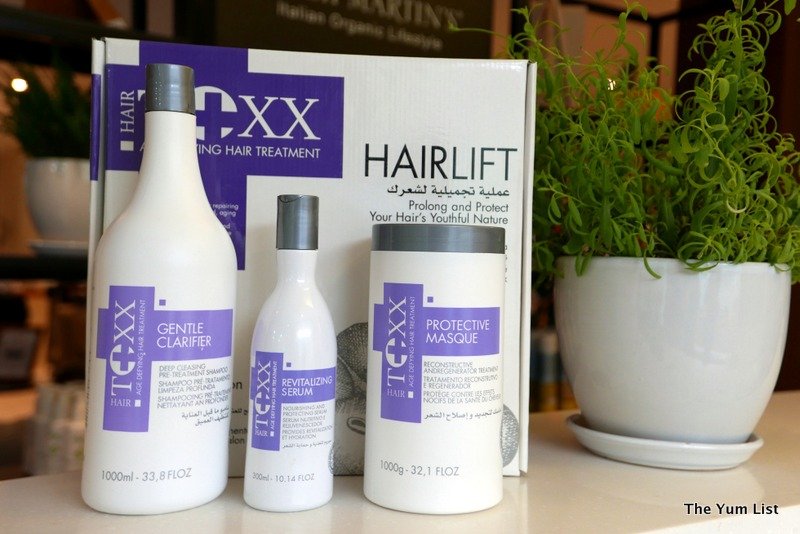 First, my hair is cleansed with a gentle clarifier, removing residue without harm to my tresses. My hair is then towel dried and a mask and serum applied. It's pulled through the hair and left under heat for 15 minutes before being rinsed off. Faith finishes the session with a relaxing head massage. Before my hair has even been blow-dried I can see an immediate difference.
Hair Trim
Further enhancing my hair's health, GiGi, the full-time hair stylist based at Eka Roots, Hair and Scalp Wellness, gives me a trim (RM60) ridding me of split ends and evening up the style. She tells me that she's happy here in a clean work environment. "It feels good to me," she confirms, "No chemicals means I can breathe easier."
It's not until the final blow dry, however, that the full effects of the treatment can be seen. Check out the before and after photos below. They speak much louder than my words.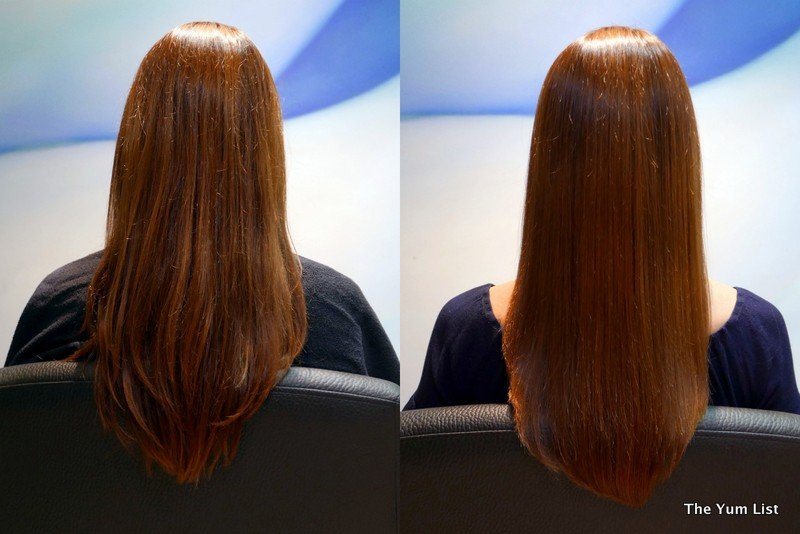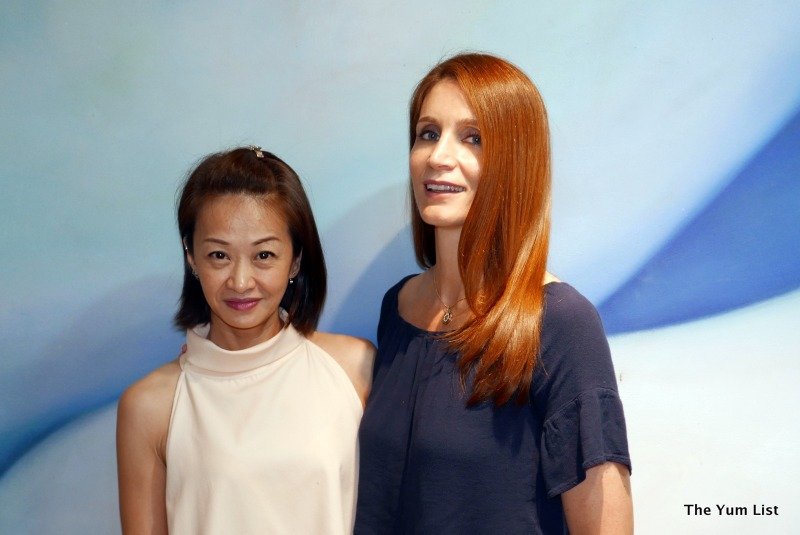 Follicle Treatment
While I'm having my dry hair treated, Senia is giving hubby a follicle treatment (RM150) for his dry flaky scalp. The follicle cream is massaged into the scalp, which cleans and stimulates the skin to encourage hair growth. A blend of herbs and essential oils provides nourishment to the roots while a signature conditioner hydrates the ends. The team here is very good with timing. As we've come in as a couple, they ensure that hubby's head is massaged and he's pampered just as long as my treatment takes.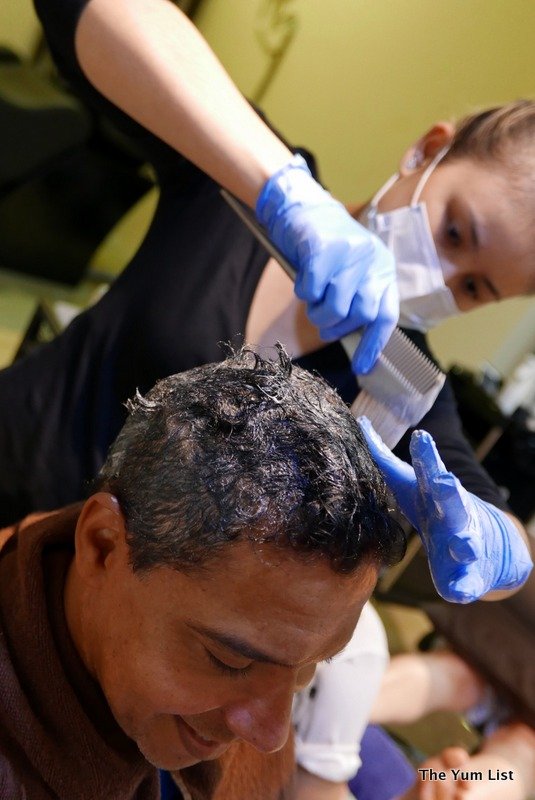 Manicure and Pedicure
Conveniently, you can have your nails done at the same time as your hair. A good list of options is available from a classic mani and pedi to a more luxurious hand and foot spa. After spending nearly six weeks globetrotting up mountains, on beaches and over pavements my feet and hands are dry with a number of callouses, and the nails… well, I won't even attempt to describe them.
Macy takes care of me today and I couldn't feel in more capable hands. She's bright, cheerful and knowledgeable. When I ask for recommendations she first analyses my nails and skin and supplies a number of options.
In the end, I choose the Bandi Switual Spa Treatment for my manicure (RM110) and pedicure (RM160). This service focuses on removing dry skin through exfoliation and a scrub and returning moisture to the dermis with custom made products.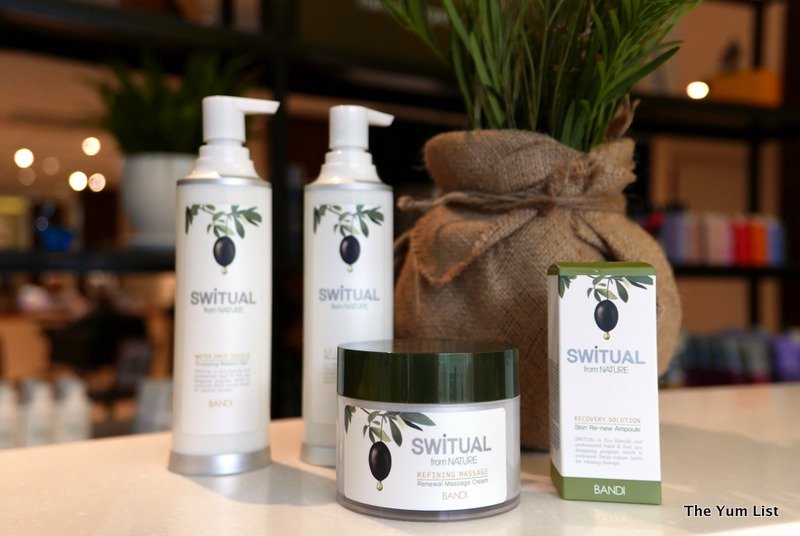 To finish off my toes a gel colour is applied. This lasts much longer than regular nail polish and with my lack of carefulness is just what the manicurist ordered. I feel that I have no hope with my fingernails as I don't think I've ever lasted more than an hour post colour without a scrape. So, it's decided that a buff and a polish is best suited.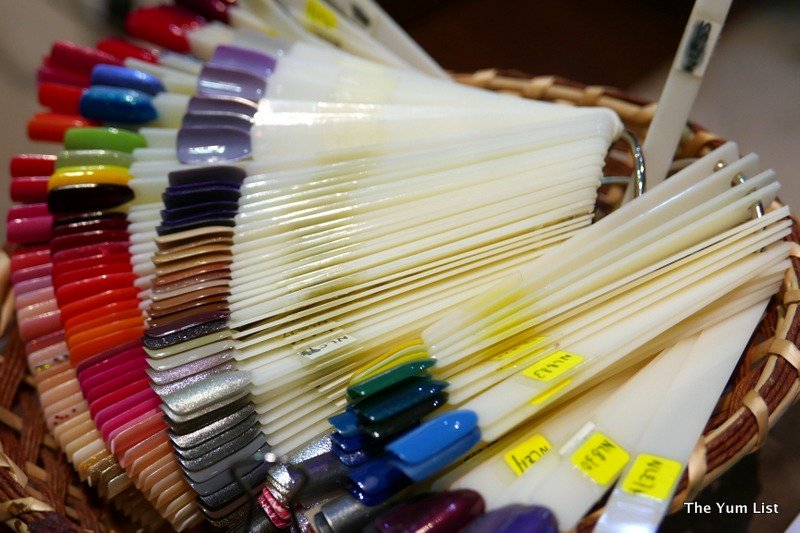 Hubby and I both leave Eka Roots, Hair and Scalp Wellness, feeling (and looking we think) revitalized and healthy. We're well rested, have breathed easily and are very happy to have found a new salon that values a chemical-free life just as much as we do.
Reasons to visit: chemical free treatments; highly recommend the Hair Toxx for bringing dull, dry hair back to life; an excellent option for couples and friends; very convenient to have hair and nails done at the same time.
Eka Roots, Hair and Scalp Wellness
Organic & Chemical-Free Hair Salon in KL
123 Jalan Maarof, Bangsar
59000 Kuala Lumpur
Malaysia
www.facebook.com/ekaroots
www.ekaroots.com
+6 03 2856 0775