Words: Craig J Selby  Photos: Monica Tindall
Reviewing restaurants, bars, and bistro's enables some rather unique experiences. I have enjoyed countless wine-paired meals, even whiskey and beer-paired meals, but nothing quite prepared me for this experience – an art-paired (yes, you read it right, art) meal. Ok, so we didn't get to eat the art, but at Five Sen5es what transpired was a beautifully crafted meal inspired by art, and inspired by the muse of the artist – grain[s] (seeds, nuts and beans).
Art Paired Menu at Five Sen5es
For August 2017, Five Sen5es at The Westin Kuala Lumpur is offering an especially curated luncheon – inspired by the grains which inspired Taiwanese artist Liao Ying Hsi to create her stunning larger than life pieces – which are now on display both at Five Sen5es and at Art WeMe.
This five course special menu is available all August, and offers a twist on how we use grains, seeds, and beans. Certainly an interesting experience, but one that opened the mind up to our earthy friends and how well they can be incorporated into some stunning dishes.
PIN Prestige
We were there as part of the official launch of PIN Prestige's new web portal (a luxury Chinese publication) whilst at the same time showcasing Liao's art at the special menu. Martell Cognac was flowing freely during the afternoon, and it certainly offered a brilliant palette backdrop to the menu.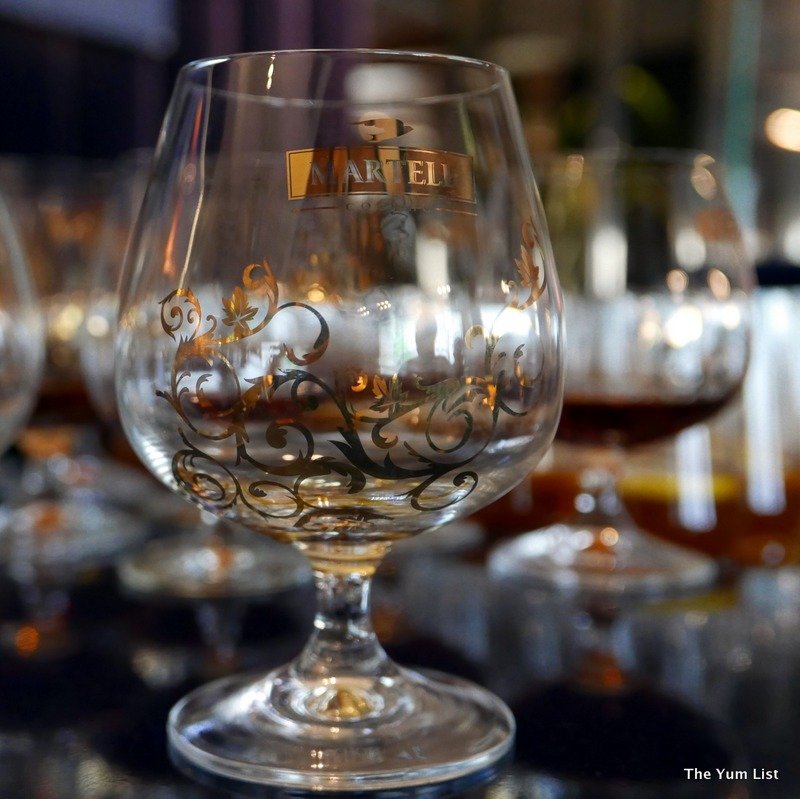 To Begin
We started with an off-menu appetiser (sorry) – a trio of Fried Banana Salmon Roll (who knew salmon and banana could be married in such perfection), Marinated Cherry Tomato (with sour plum – rich, sweet, and … can I have more please), and a Crispy Lychee Scallop Dumpling (a delicious bite sized morsel).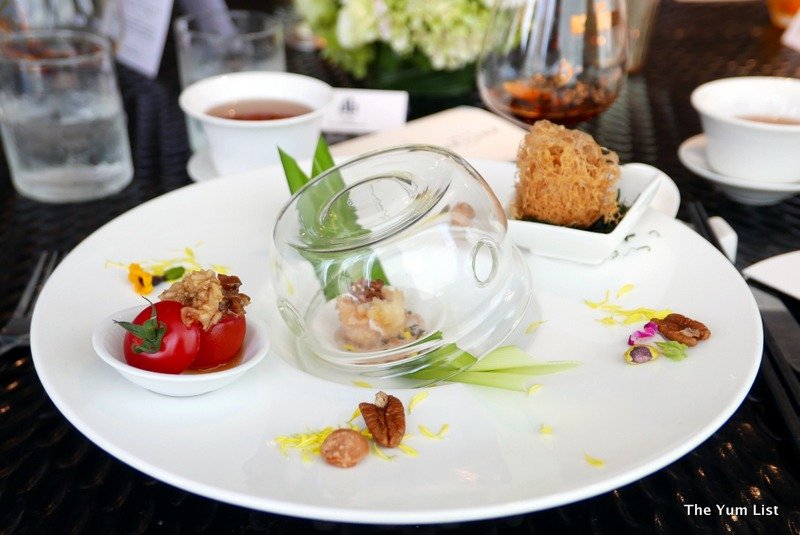 Double Boiled Duck Soup (RM 36) was served first. With morel, baby cabbage, and dry scallop, the soup was served piping hot in its own mini teapot, then poured over the fresh ingredients in the soup bowl. This beautiful presentation was matched by the bold flavour of the overall dish. Delicate soup, coupled with strong accompaniments, created a memorable recipe.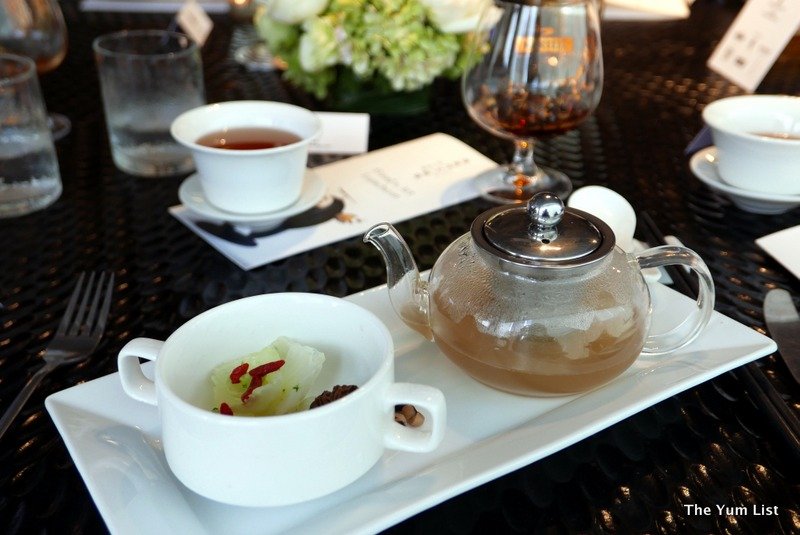 The prawn dish was introduced with 'smoke and mirror' style theatrics. A delicious Pan Fried King Prawn (RM 45) with sun dried tomato sauce was served over a steamed egg dish. The delicate prawn was cooked nicely, and was rich in its own flavour. The tomato and egg, best eaten separately, added to the dish softer, silkier textures.
Half a Roast Spring Chicken (RM 38) served with garlic and spicy powder was next. The chicken was tender, but beware the spicy powder if you're not a fan of things hotter than chili flakes. It packed a punch. For me, it was a great addition to the crispy chicken skin, as I love spice to leave its mark. Certainly a filling course.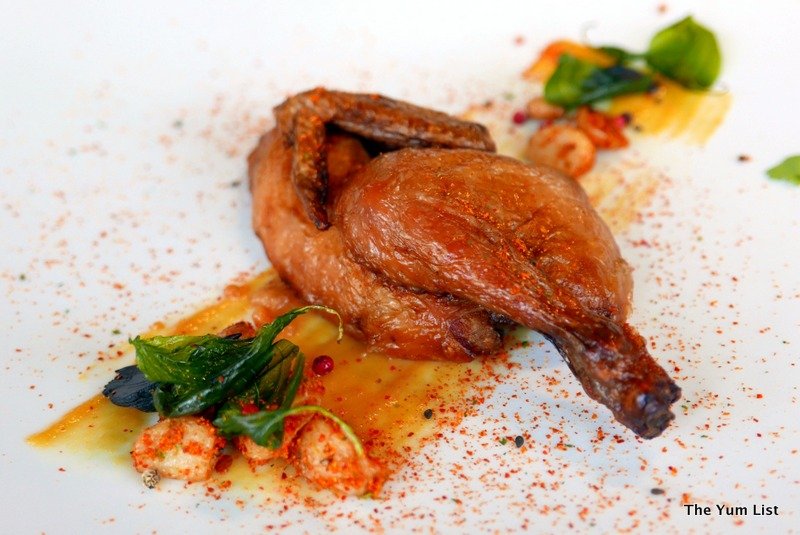 Our mutual favourite from the luncheon was the Baked Seafood Rice (RM 46) with sakura ebi. This traditional baked rice dish oozed with plentiful seafood, and the most delicious creamy curry mayonnaise. I was hooked with this, and as you mix the sauce into the rice, the flavours transform from earthy to sweet to creamy.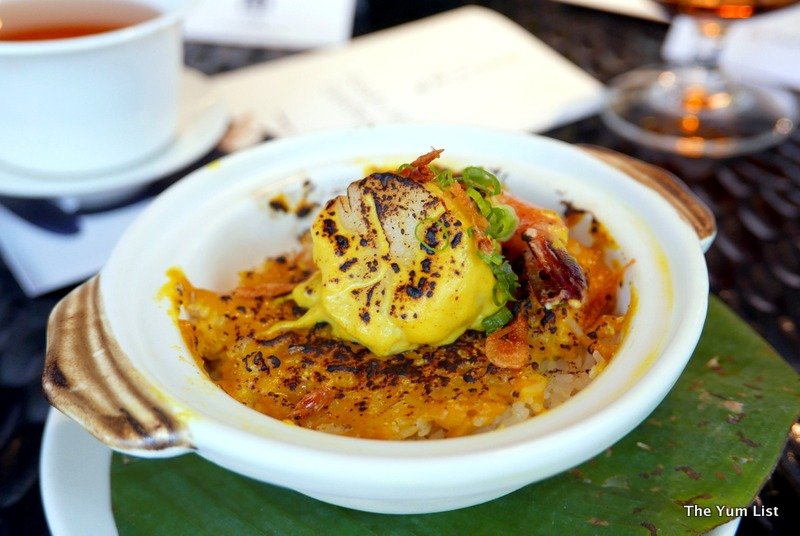 Dessert at Five Sen5es
The final dish, dessert, was something of a local favourite – durian. Neither Monica or myself are particularly fond of durian, but nonetheless, I gave it a go. Deep Fried Durian Katafi (RM 15) with a black sesame cream and tou fu fa (think crème caramel, but tofu based). The katafi was nicely deep fried, crispy on the outside, but still oozing creamy durian on the inside. The figs were delicious and sweet, and the selection of assorted seeds and nuts added an earthy texture to dessert. The tou fo fa was silky smooth, and the black sesame dressing added the needed sweetness to balance this out. A great dessert for those who love local flavours.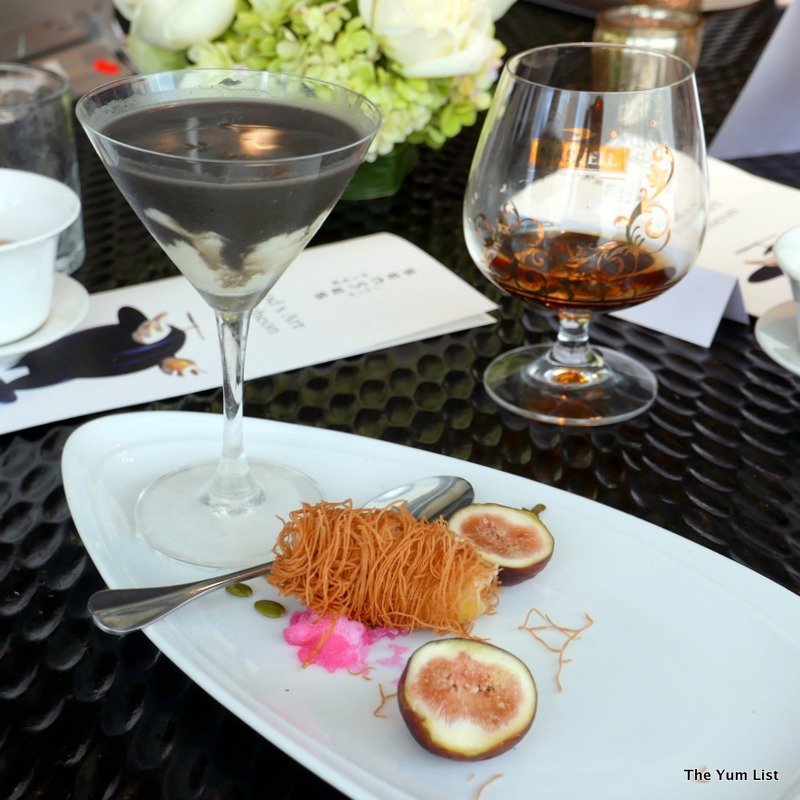 The Art
As for the art – well, let's let that speak for itself. These ultra-smooth pieces are inspired by grains and nature, and represent, to me at least, something more futuristic than earthy. However, that said, I love their sheer size, the reflections they create with their composite materials, and would welcome any of the pieces in my living room.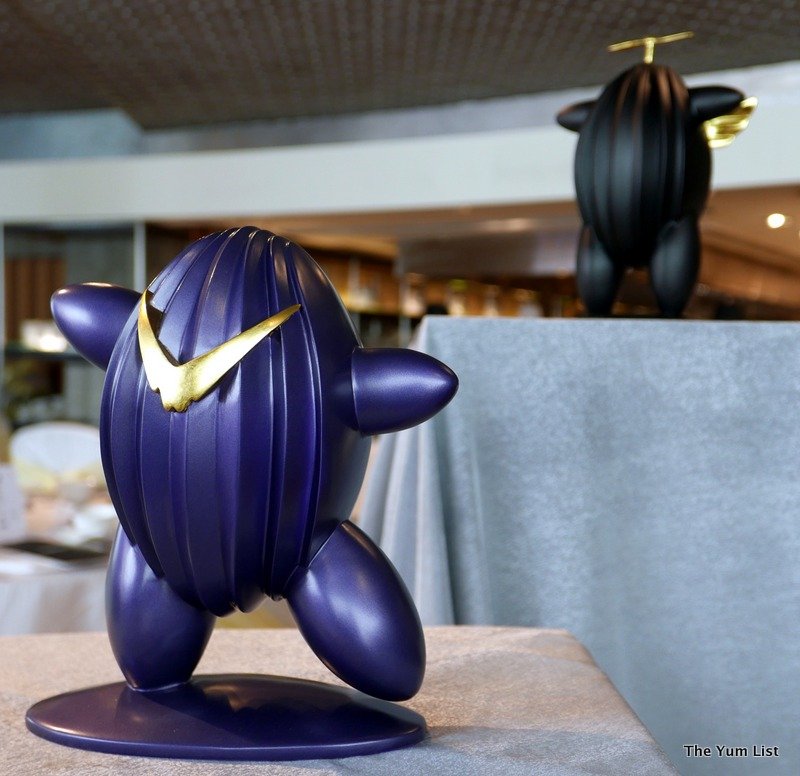 Reason to visit: inspired menu, great art, innovative culinary idea.
Five Sen5es
The Westin Kuala Lumpur
199 Jalan Bukit Bintang
Malaysia
+6 03 2773 8338
westindining.com.my