Monica Tindall
Situated in Italy's prime Prosecco producing region of Valdobbiadene, Locanda Sandi is more than a beautiful small hotel, it's a story, a way of life reminding us of simpler times of the past, and the perfect location to soak up the region's wine culture.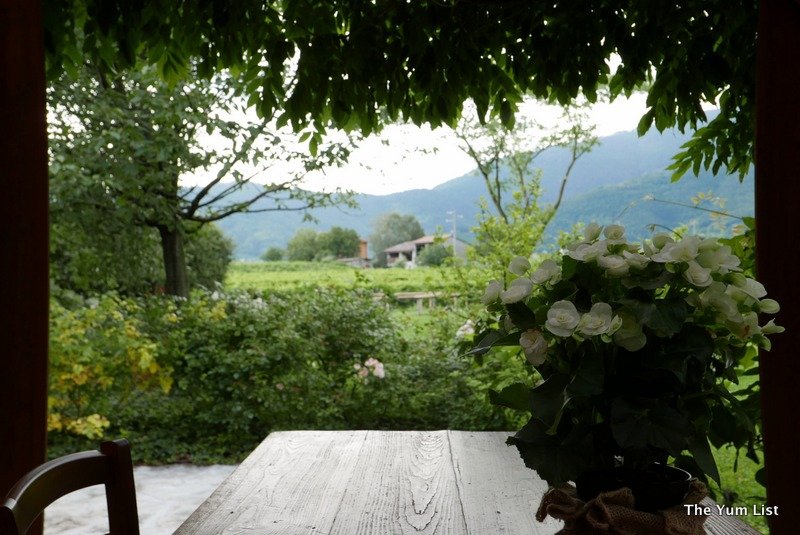 Locanda Sandi's Location
Rolling lush vineyards surround the six-room hotel of Locanda Sandi and expansive gardens are the ideal spot for an afternoon tipple. Inviting deck chairs dot the lawn and this is our first sight of the hotel: friends and couples sitting on the lawn sipping on a beverage, breathing in the fresh country air and admiring the sun as it creates a kaleidoscope of colours as it bids farewell to the day. If you've yet to pick up some purchases on your vineyard exploration, Villa Sandi's wine shop is conveniently parked right next door and here you can sample before you buy.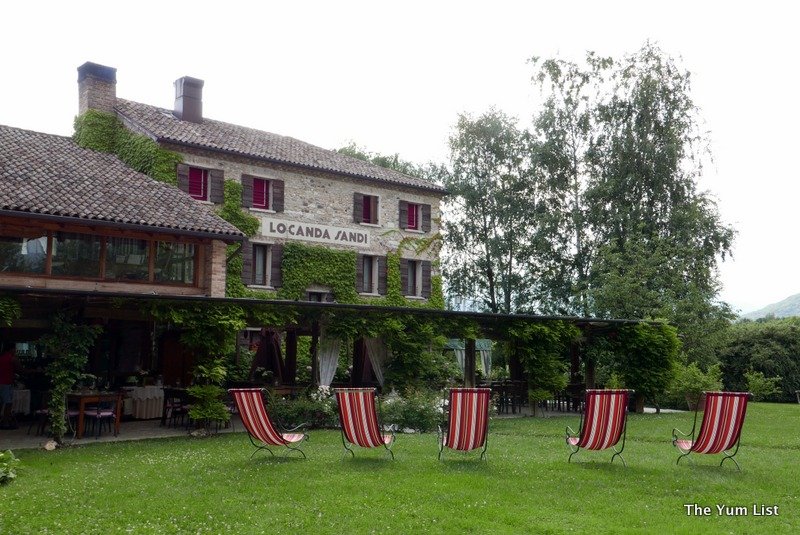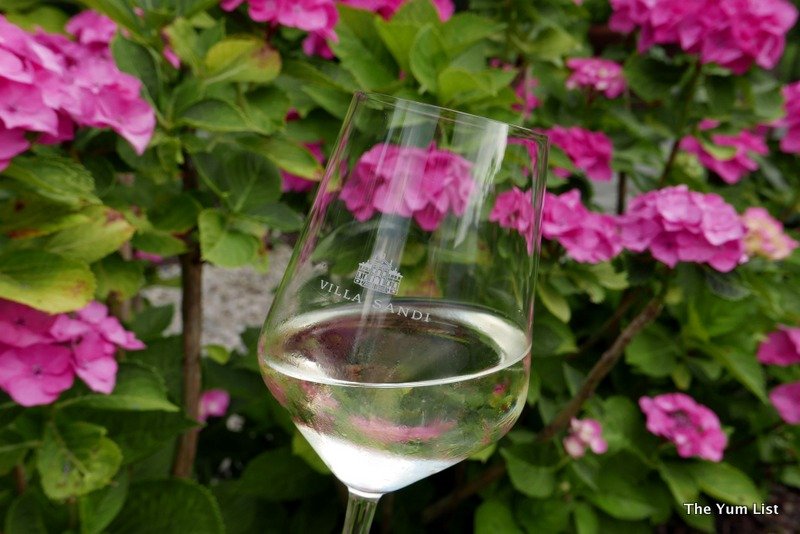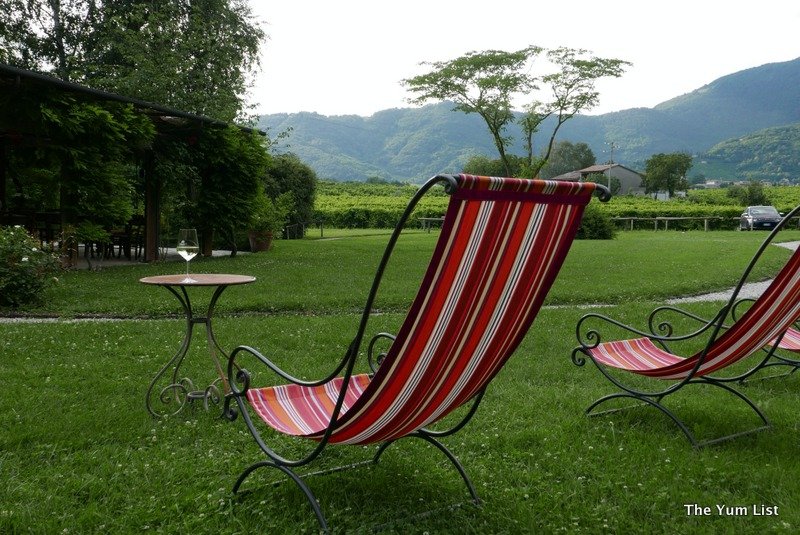 Alternatively, Locanda Sandi has its own restaurant serving up cuisine typical of the Trevigiana and Veneto regions alongside an extensive list of local wines. Make note though that the restaurant is closed Wednesdays and Thursdays so do make plans to dine elsewhere if you arrive on either of these days. Read more about the restaurant and its menu here.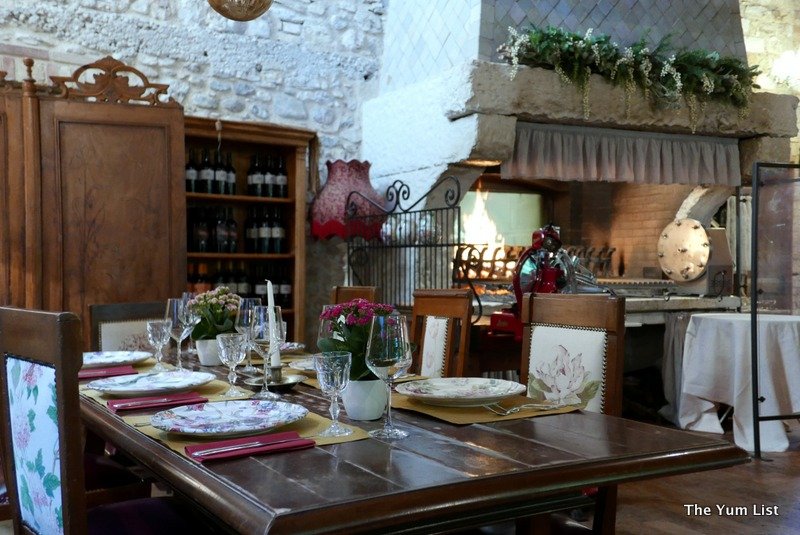 Breakfast at Locanda Sandi
Breakfast, however, is served daily and rooms are sold with the morning meal included in the package. In the summer, when we visited, a small buffet table of fresh fruits, cereals, yoghurts, pastries and fresh juices were the choices with coffee and tea being served to order. I imagine that in the winter brekkie would be moved to the indoor section of the restaurant, but in these warmer months I couldn't imagine a more delightful setting. The covered area is an appealing picture with a flourishing garden circling the patio, and, keeping in theme with the country-style inn, delicate floral-adorned crockery sets the crocheted white tablecloths.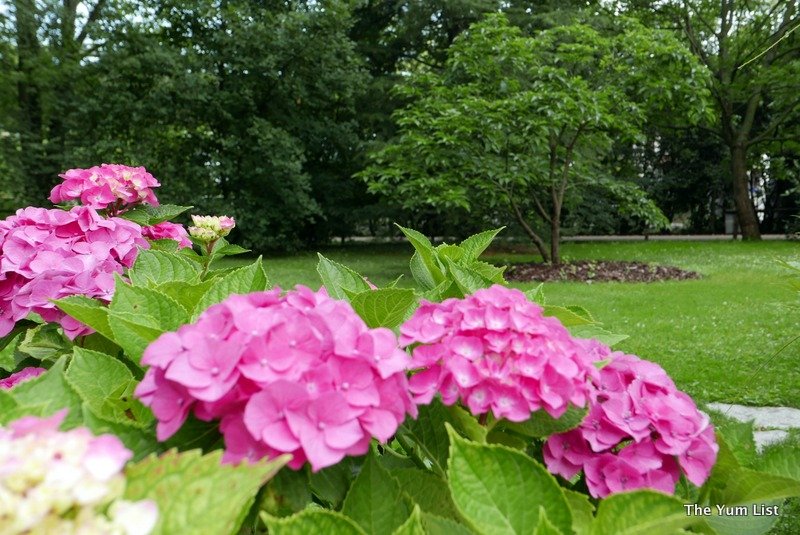 Rooms
Reminiscent of a typical Venetian farmhouse of the 900s each room is unique in fashion and furnished with period pieces. Polished wooden wardrobes and needlework such as quilted bed covers and embroidered doilies beautify the room. Soft curtains flow in the summer draft and the compact bathroom is stocked with local bath products. Do try the vinotherapy creams – they are very good!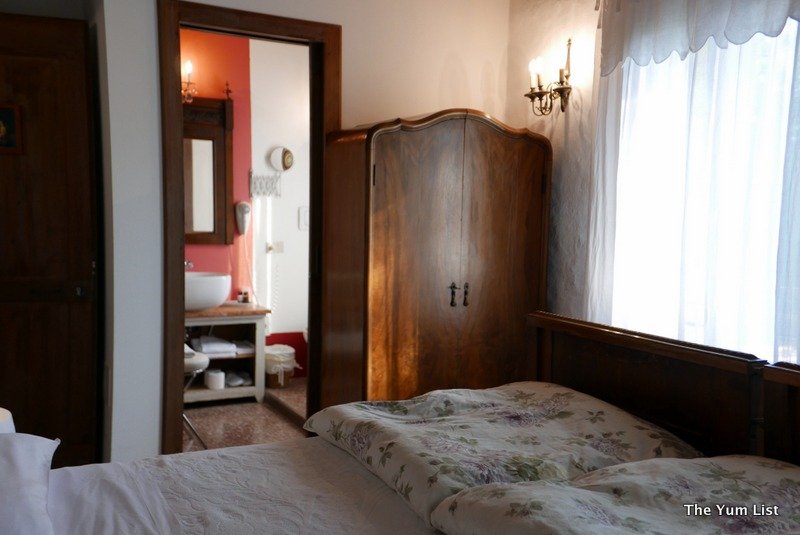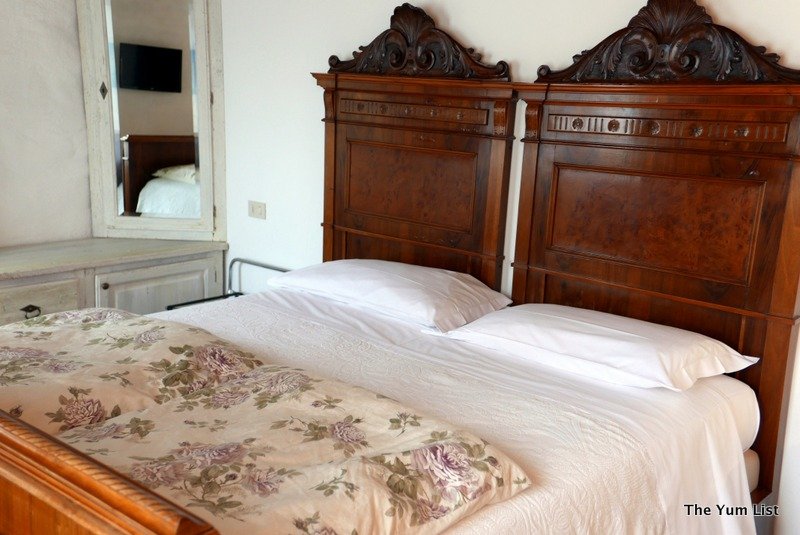 This elegant country hotel, Locanda Sandi is a charming place to spend a few days. It's peaceful, very pretty and an ideal base from which to explore the beautiful wine region of Valdobbiadene.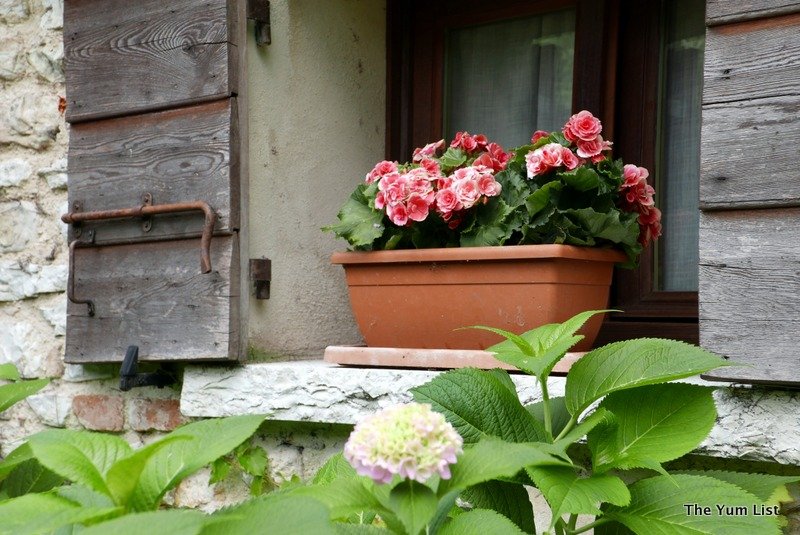 Reasons to visit: peaceful and beautiful country style home in the prime Prosecco region of Italy.
Locanda Sandi 
Loc. Zecchei Via Tessere 1
31049 Valdobbiadene TV
Italy
+39 0423 976239
PI IT 00321980260
www.locandasandi.it