Words: Craig J Selby  Photos: Monica Tindall
Dining at Nobu Kuala Lumpur is always a theatrical experience. Be it that stunning KL skyline, the meticulously-crafted presentation, professional and friendly staff (shout out to Leila, who is just fantastic as she looks after her guests), or just the spectacular flavour combinations that Chef creates.
Nobu is always uniquely inviting. They love to innovate.
The Yum List recently went for lunch at Nobu Kuala Lumpur to sample some new menu items, and to check out their dessert specials for August. With new items on both the hot and cold menu, we were in for a treat. And as for those desserts, wow!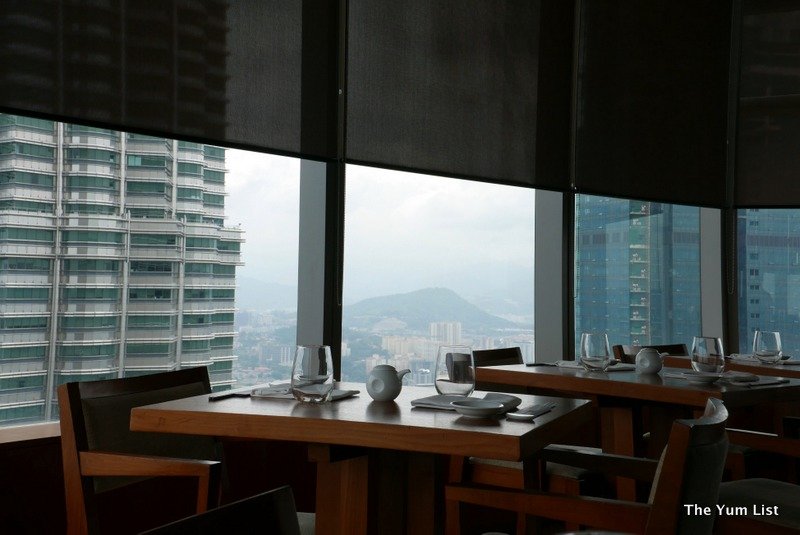 From the Cold Dish Selection at Nobu Kuala Lumpur
Our first delicacy was Foie Gras (RM 95). The soft and creamy foie gras was served with a warm charred scallop, banana chips and a mustard miso. Delightful on their own, we soon discovered the sublime texture when combining all with the green plum wine jelly. The scallop was beautifully firm, and those banana chips added a great crunch to the dish.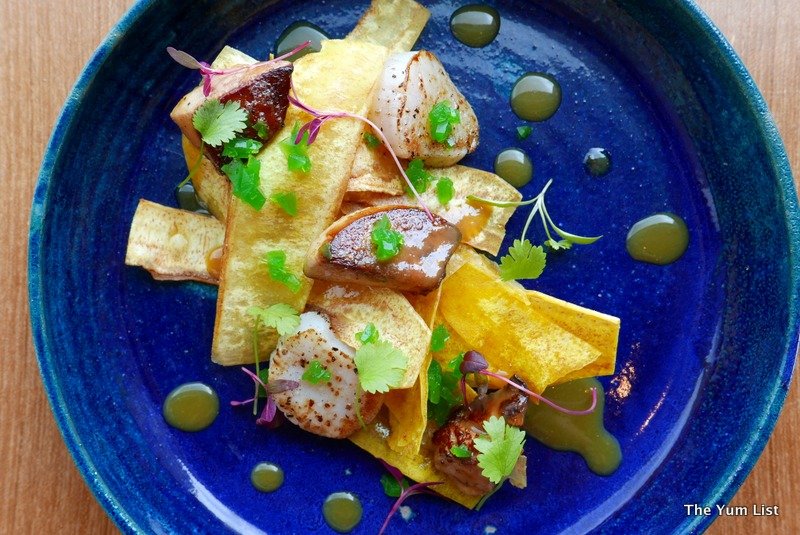 Nobu's Salmon Tataki (RM220) had the most amazing jelly with it. Take lightly seared salmon, add a thick sesame dressing, and then hit that with jalapeno jelly. Unexpected little bursts of heat explode in the back of your mouth and offer depth to the sweet and silky salmon. The warmth from the jelly grows, and you'll soon find yourself wanting more.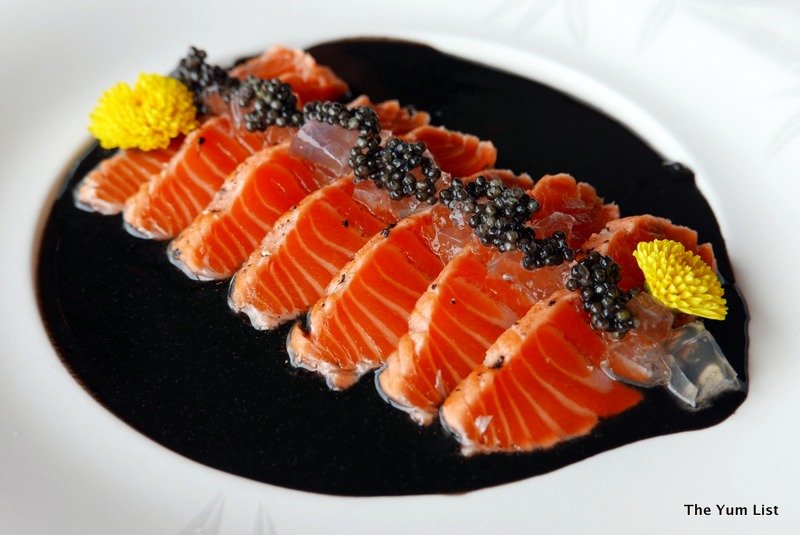 Served in an open dragonfruit, one of my favourite regional fruit varieties, is the Seafood Ceviche (RM 80). With a mix of chilled seafood in a ceviche dressing, this splendid dish combined savoury, sweet, and crunchy through its thoughtful use of seeds, onion, cucumber, and tomato. A tangy lemon juice cut through the dish, adding new complexity to it. A great fresh combination with some fun flavours and textures – certainly a well thought out dish to embrace some favourite local ingredients.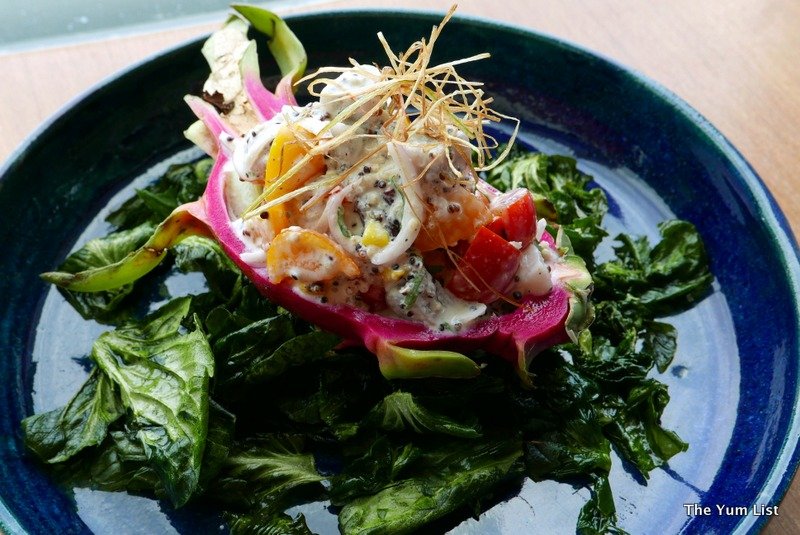 Something more substantial, Nobu's Lobster and Eggplant Furikake (RM 240) is a great option. Beautiful fresh lobster with eggplant, smothers in a fresh, tangy dressing. Uniquely inviting, this dish serves up unexpected flavours, including a very surprising vinegar element.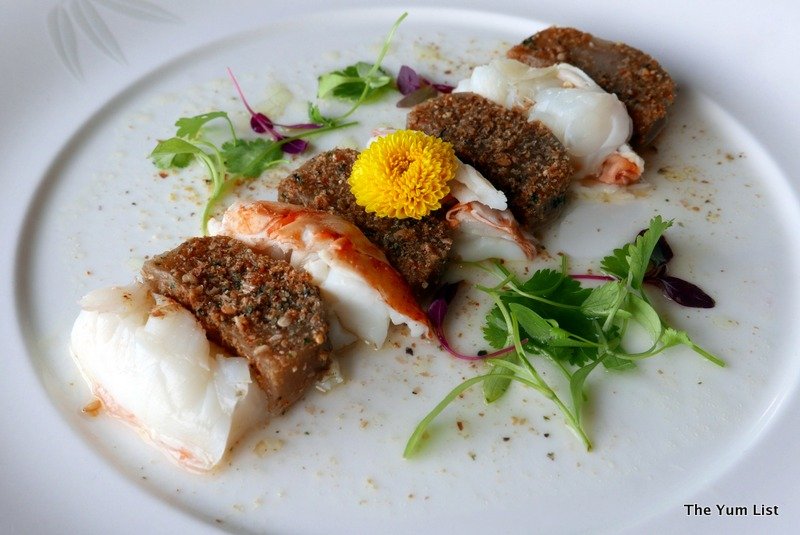 Something Hotter
From the hot menu, Chilean Sea Bass (RM165) goes down in my books as the 'best fish ever'. Its stunning colour comes from the beetroot miso, and the fish is served with a yuzu white sauce. The beetroot miso permeates the firm flesh of the sea bass but doesn't overload it with flavour.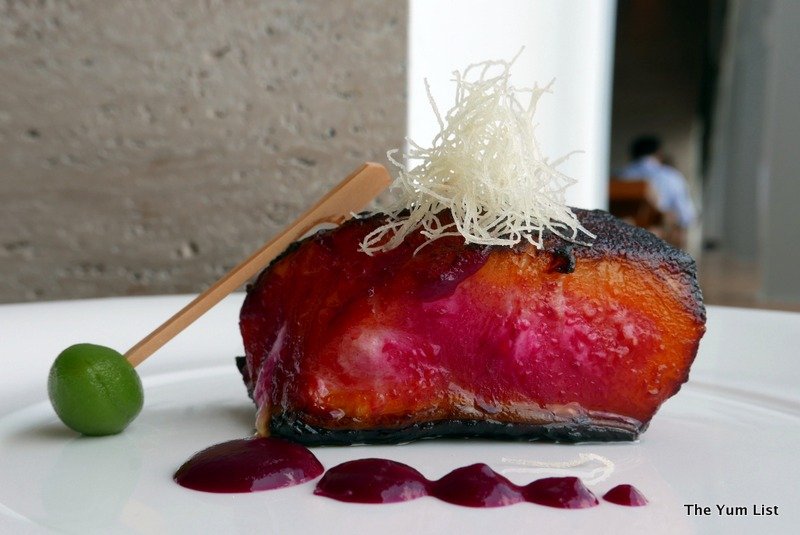 Our final selection from the hot menu was Crispy Rice Kamameshi, served with spicy garlic and shrimp. Served atop a small flame, and mixed tableside, this dish combines corn, tofu, assorted mushrooms, seaweed, chilli, shrimp (there is a wagyu beef option too – for us to try next time), mixed together with a creamy and spicy garlic sauce. An amazing aroma from this dish which is served piping hot.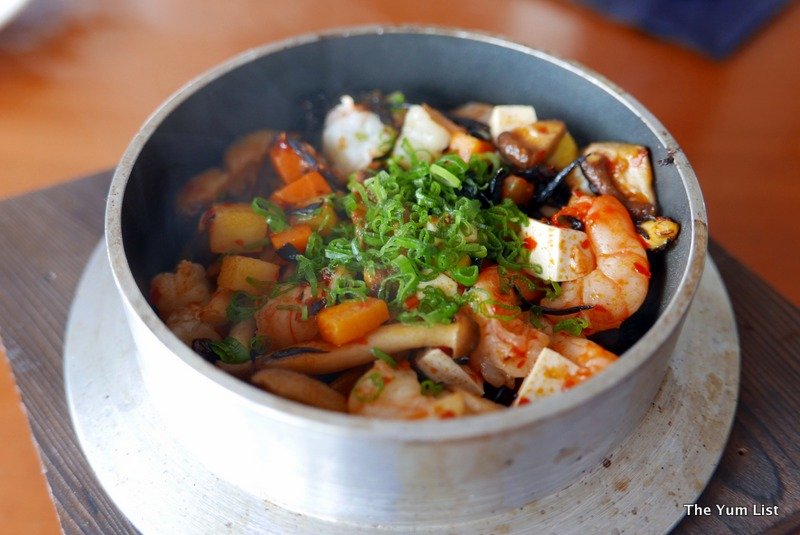 Desserts at Nobu Kuala Lumpur
August also sees a new dessert selection. Embracing the more unconventional ingredients of Japan, Chef shows through these fantastic sweet creations just how playful and unique desserts can be.
Tofu Barvarian (RM 45) with chocolate microwave sponge and milk ice cream, crispy rice, black goma, and pine nut was first in our line-up. The sponge was light, airy, and soft. The crispy rice made me reminisce about sugary, sweet, childhood memories. A delicious dish and all too easy to eat too.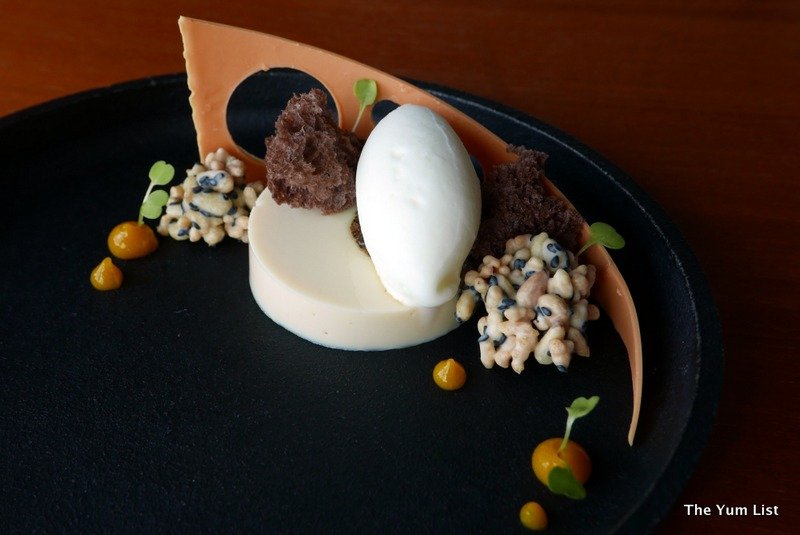 What stood out from the crowd for me though was the White Chocolate Mousse (RM 55). Served with apple compote with edamame and lemon sauce, the dish was plated as an apple – a white chocolate inner structure, stuffed with tart apple compote; the entire thing glazed with a sweet apple glaze. A little bit of gold flake added to the theatrics of this amazingly curated dessert.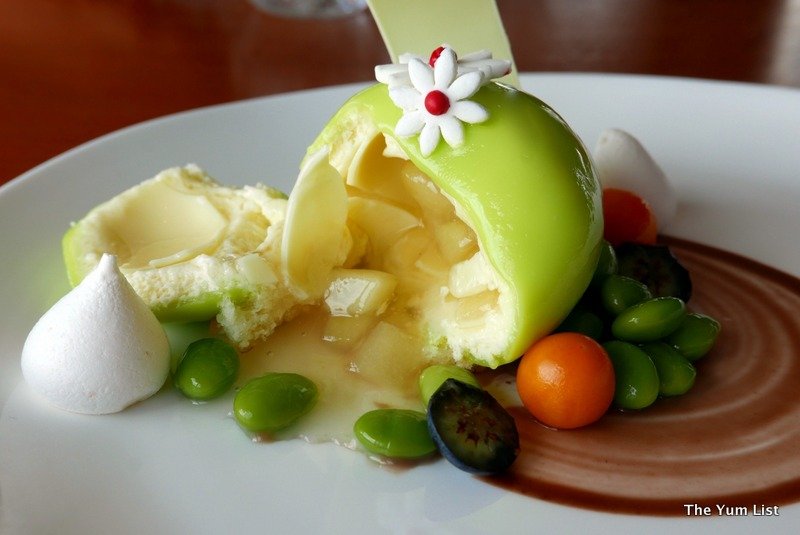 Juxtaposing this was the Milk Chocolate with Black Goma (RM 45). A silky smooth indulgent chocolate glaze over the velvety smooth cake, with hazelnut base and milk ice cream. A very tight dish which tied together the flavours and ingredients into a heavenly bite.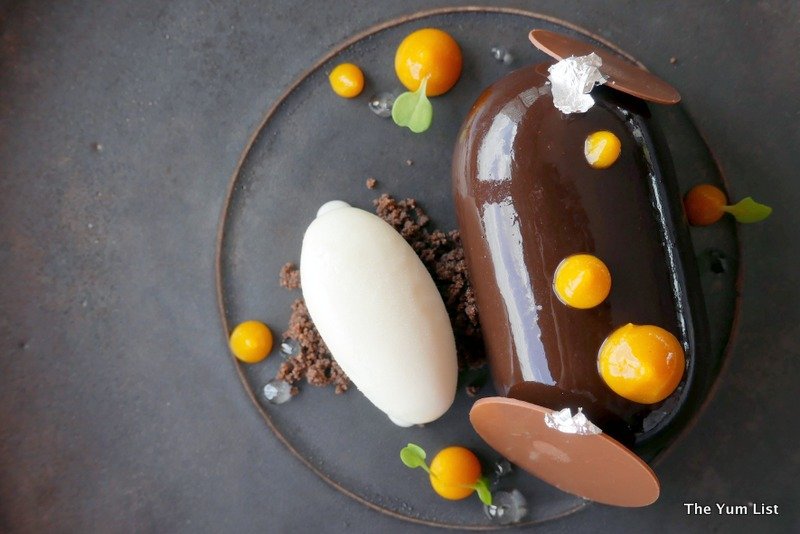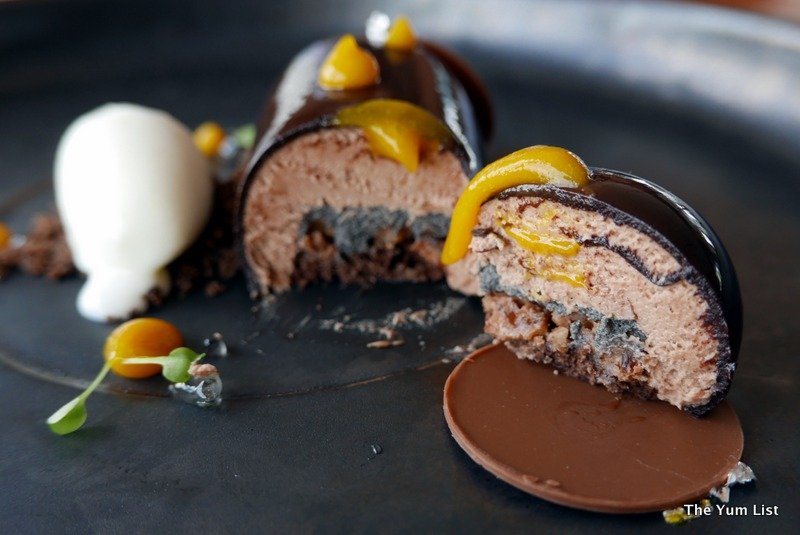 Nobu Kuala Lumpur never fails to deliver on innovation and stunning flavour combinations. Today's lunch reassured us as to why Nobu Kuala Lumpur is constantly rated as one of the best innovative restaurants in the city, and reminded us that there is great excitement in ever-evolving menu's and embracing new ingredients.
Reasons to visit: skillfully-crafted dishes, freshness, innovative use of ingredients, friendly and well-informed staff.
Nobu Kuala Lumpur
Level 56 Menara 3 Petronas
Persiaran KLCC
Kuala Lumpur 50088
Malaysia
www.noburestaurants.com/kuala-lumpur
+60 3 2164 5084
Whatsapp +6 019 389 5085