Words: Louise Miller     Photos: Monica Tindall
'I'll meet you at Ours.' It has a nice ring to it doesn't it? Something you might write in a whatsapp message or say on the phone to a loved one. It's this sense of home and familiarity that Jackie Leong was aiming for when naming her new cafe, Ours Eatery.
New Cafe in Damansara City Mall
Nestled at the bottom of Damansara City Mall the simple yet stylish looking cafe promises honest, wholesome and healthy fare. As we walk through the glass doors, we are immediately struck by the appropriately urban feel of this city mall venue. Above us, industrial touches of metal pipes and vents juxtapose hanging strips lights. Naked light bulbs suspended from wooden beams cast light on an open kitchen.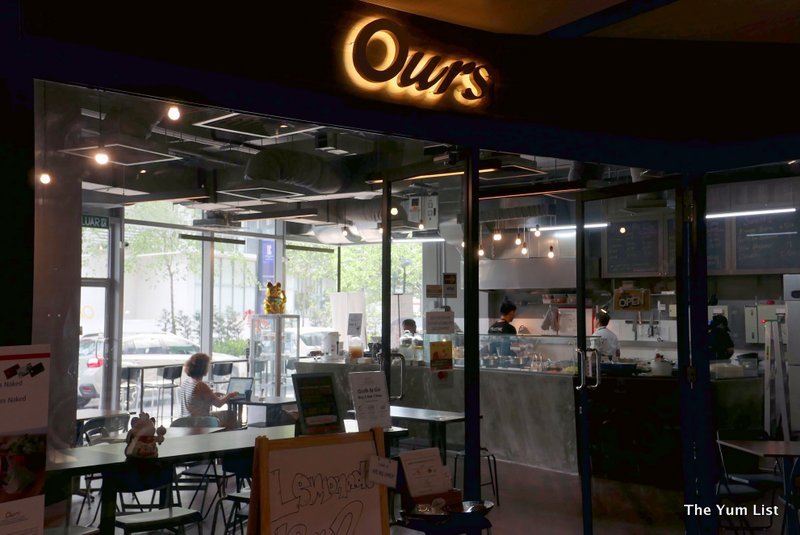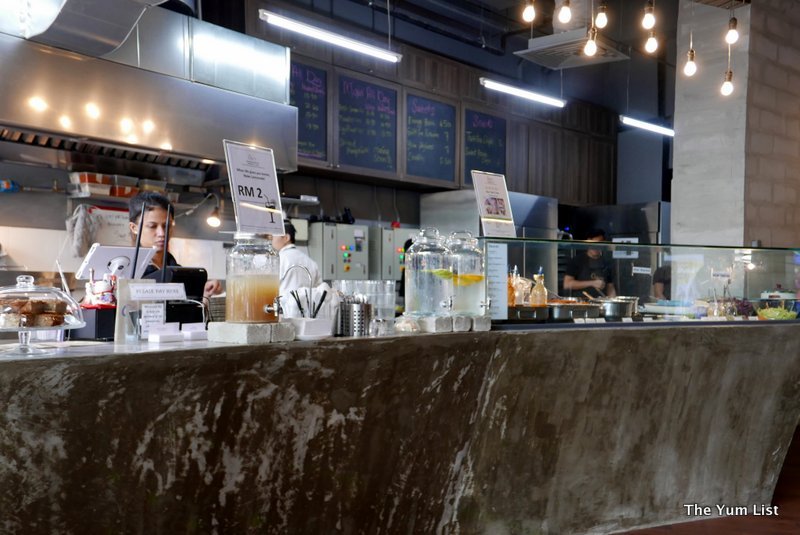 OURS Eatery's Ethos
Highlighting Ours Eatery's honesty ethos, everything that happens here is in full view of the clientele. Peering over the concrete counter reveals a bar loaded with colourful salad and wrap ingredients. Crunchy vegetables, beans, grains, and no fewer than eleven sauces, all super fresh and prepared on the premises.
On The Menu At OURS Eatery
Wraps
There are eight key ingredients here that can be served in a wrap or a Naked Bowl with a selection of accompaniments. We began with a couple of wraps. The Salmon with Paprika Wrap (RM19.60) was filled with black beans, fresh lettuce leaves, quinoa, sweet corn and a sweet barbecue sauce. The Sweet Barbecue Chicken Wrap (RM13.90) was laden with the succulent oven roasted meat alongside cauliflower rice and other veggies. Both were delicious, stuffed full of fresh ingredients and bursting with flavour.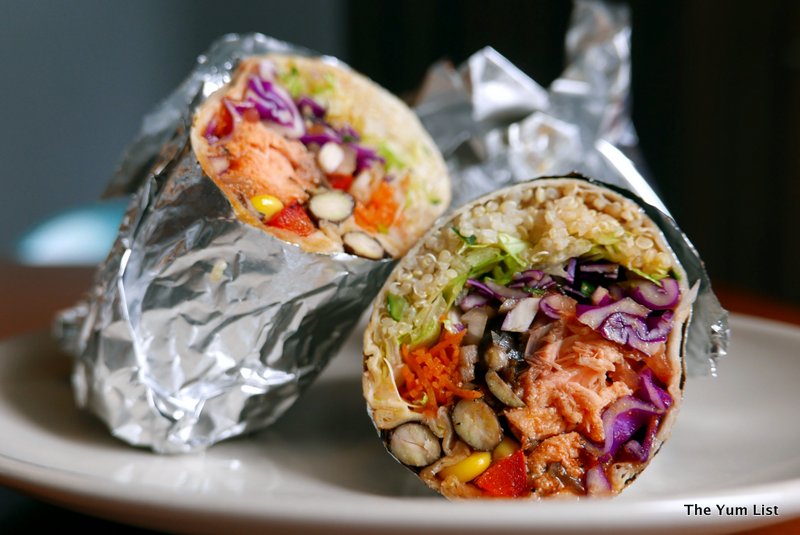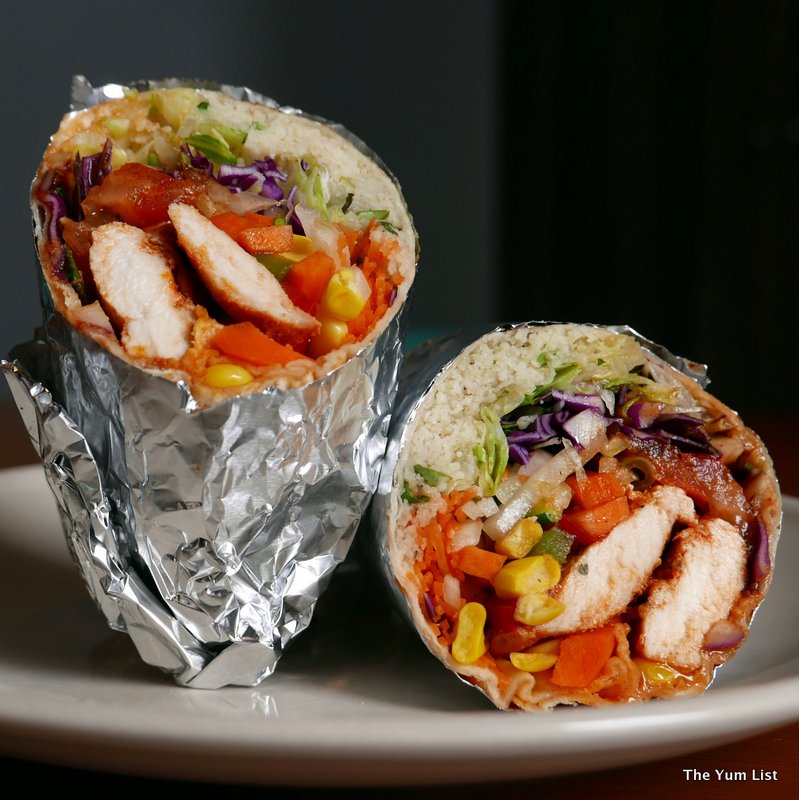 Bowls
We followed with a couple of the Naked Bowls: Beef Rendang (RM17.90) offered familiar local flavours prepared for the health conscious. Soy milk replaces coconut milk to lower the calorie count in OURS' interpretation of this classic. It was served with cumin spiced couscous flecked with four angled beans, shredded red cabbage and grated carrot all doused in a spicy vinaigrette. Not only did I love this on the day of our visit but I can vouch for its deliciousness the day after as I took some home for lunch the next day.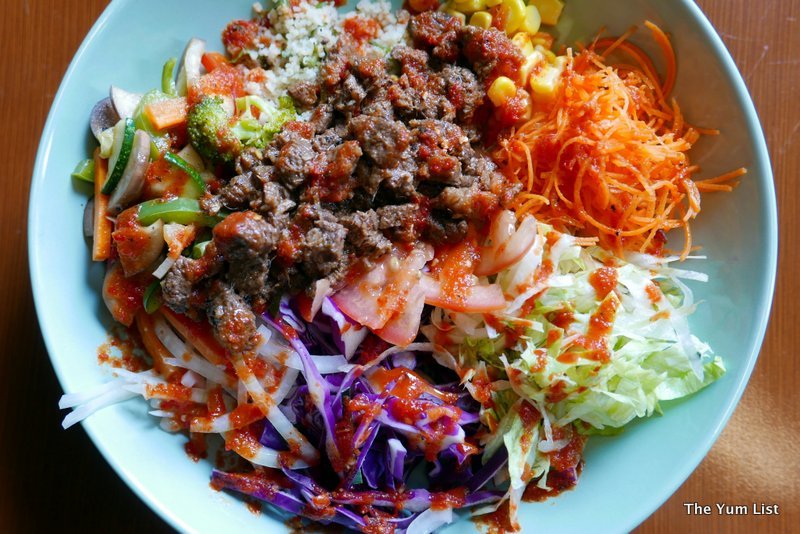 The Chicken Sambal Naked Bowl (RM15.90) was equally flavourful. Lemon and coriander rice accompanied the meat which was drizzled with a butter sauce. Both of these dishes provided a slow burning gentle heat which hums on your palate long after devouring the last bite.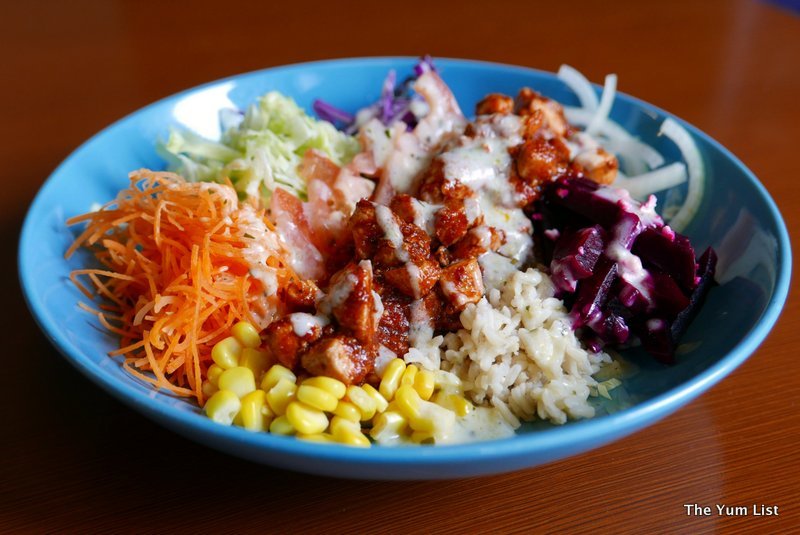 Soup
After these intense and complex flavours, we soothed our singing palates with a Wholesome Soup (RM5). Made with combinations of vegetables that are never quite the same each day, this was simple, warming comfort food that feels good for the body and soul.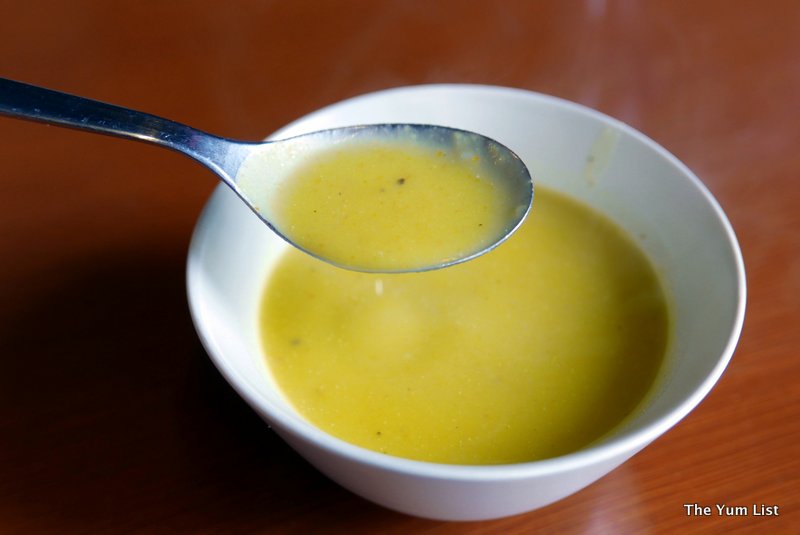 Drinks
Perched on the concrete counter was a lemonade dispenser that had been catching my eye. It was a hot day after all and what better to quench a thirst than something refreshingly citrusy. Homemade like everything else at Ours and made only with local lemons, honey (no sugar) and water, this was so very good and only RM2 a glass!
Healthy Desserts
OURS' cakes will satisfy sweet cravings without stirring a guilty conscience. Made with coconut oil, honey and oat flour, the Banana Cake (RM7) was tasty, moist and light. Equally scrumptious was the Dark Chocolate Brownie (RM7), egg free with a black bean base, this was desirably dense in texture and intensely chocolatey.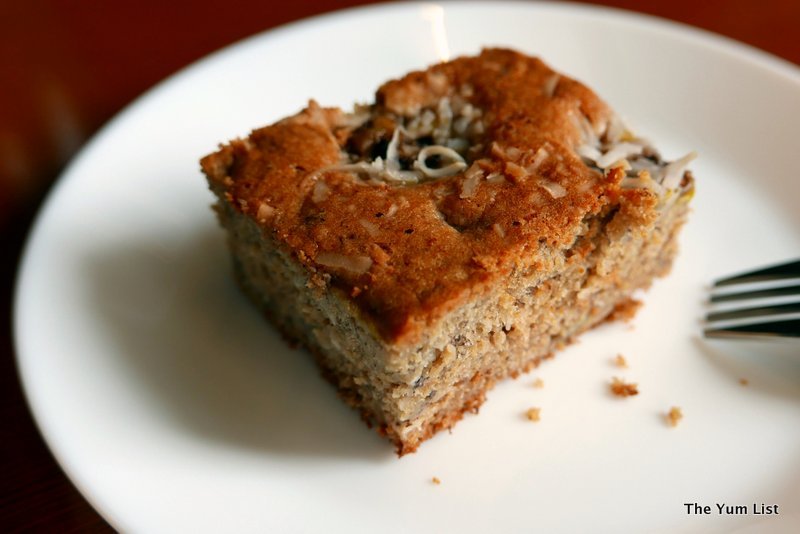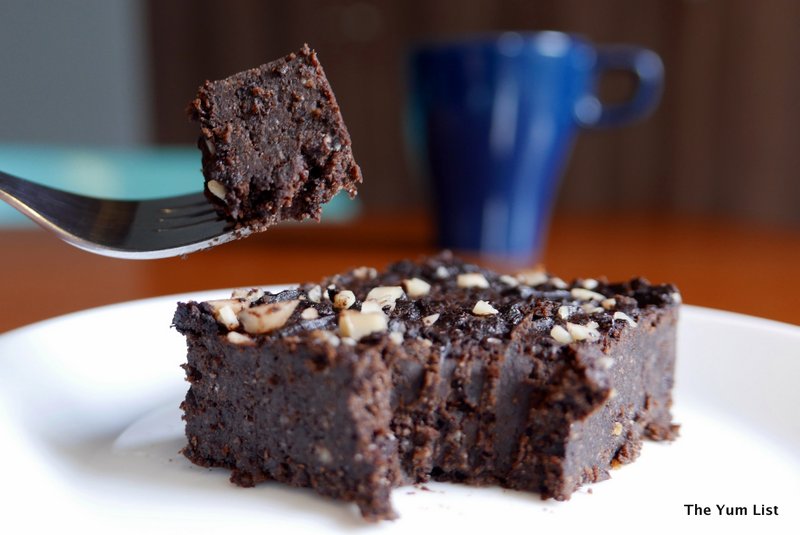 Also available at OURS (if you get there early enough) are a range of homemade cookies. Jackie extolled the virtues of the Buckwheat and Earl Grey flavours. Testimony to their deliciousness and popularity though, they had already sold out by the time we arrived – another reason for a return visit!
Yoghurt
Jackie swiftly compensated for the absence of cookies with a taste of OURS' Greek Yoghurt (RM7.90). Monica plunged her spoon beneath the garnish of nuts and seeds to scoop up the creamy yoghurt and apricots that lay beneath. I actually thought I could see her eyes glisten with tears of joy and wondered if I'd need to prise the pot away from her for a taste. After she'd declared it as good as the yoghurt in Australia and certainly the best she'd had in Malaysia, I was even more eager to try. Only one word will do it justice – WOW!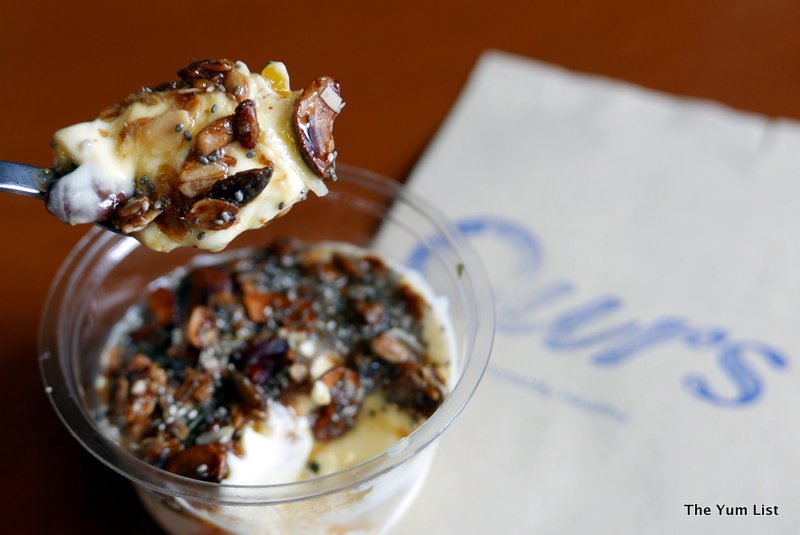 Everything at OURS Eatery is made with health and favour in mind. MSG, processed ingredients and refined sugar have no place in this establishment as Jackie and her team are totally committed to bringing Ours' clientele delicious and super fresh food at very accessible prices.
There will be even more reasons to visit OURS Eatery very soon as an evening menu focusing more on comfort food will be available in September and look out for weekend sharing platters by the end of the year.
Reasons to visit: Healthy, natural and tasty food;  Excellent value for money; Beef Rendang, and don't miss the Greek Yoghurt.
Open Monday to Saturday from 8:30am to 8:30pm
OURS Eatery
LotG-12 Ground Floor
Damansara City Mall
50490 Kuala Lumpur
Malaysia
+60 (0)3 2856 0809
www.facebook.com/ourseatery