Traditional Food Never Goes Out Of Style
Words: David Stagg    Photos: Monica Tindall


Exciting things are happening in TTDI and one of them is the recent opening of a contemporary European restaurant 2nd Floor Kitchen & Bar! Joining previous liquid-focused introductions to the scene, 'Private Room Wine Bar' and 'The Pawn Room Cocktail Bar,' guests can now fill their tummies while throwing down a mixed beverage or sipping on a hand-selected bottle of wine.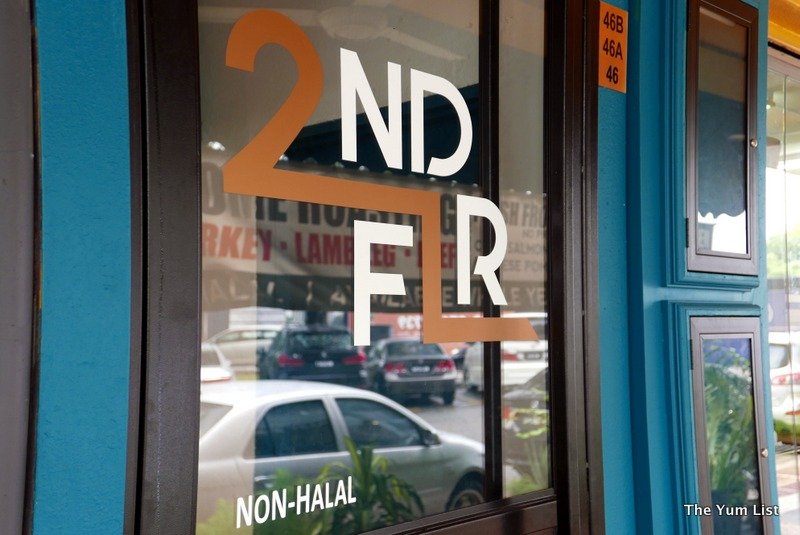 The Setting -2nd Floor Kitchen & Bar
Inside, the restaurant is a contrast of grey and pastel colours with patterned tiles. It has a feel of Northern Europe: something about the various sizes of tables and chairs and clean lines. A covered patio is our pick of seating where we get to enjoy the semi-outdoors with the assistance of air conditioning and ceiling fans. Fresh herbs growing on the balcony add a friendly touch.
Keith Chong, the co-founder is our host, but it is chef Gerhard Albrecht who is the star of this show. He is the kind of man, that when he speaks, all listen. His goal for the restaurant is to make a connection with food cultures. He wants to create dishes that people can make connections with: something they are used to and a similar dish from another culture. To create this bridge he uses a combination of local and international produce.
Wine at 2ND FLR
Our wine for the evening was a bottle of Markus Molitor Pinot Noir Haus Klosterberg 2011, (RM225). It was one choice out of a possible 350! There is no list, just a connecting door to the 'Private Room Wine Bar' where you can pick from the shelves. It was an elegant and easy wine to drink with a lovely bouquet of cherries and red berry flavours.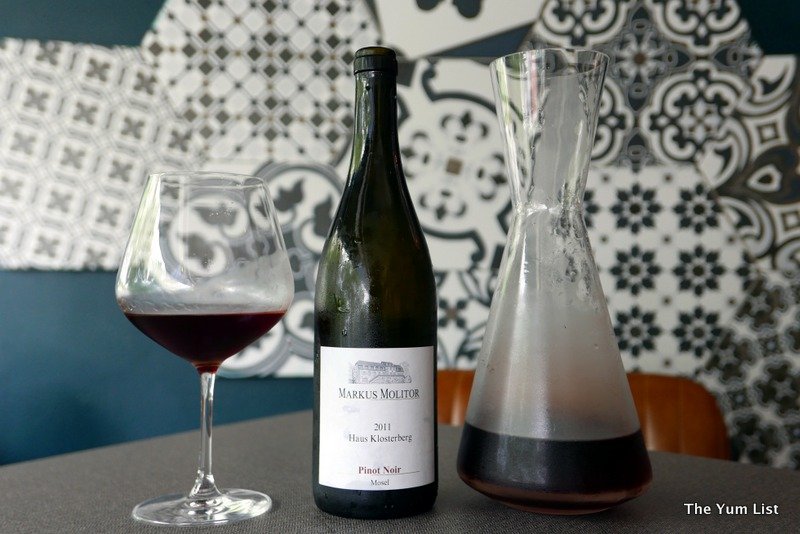 Starters
We began our procession with 'Smoked Salmon Carpaccio' (RM22). It was served with a light drizzle of porcini oil, with shallots, a segment of orange, and a little dab of horseradish sauce. The sauce had a pleasing tang that went well the sweet pickled shallots, juicy orange and salmon.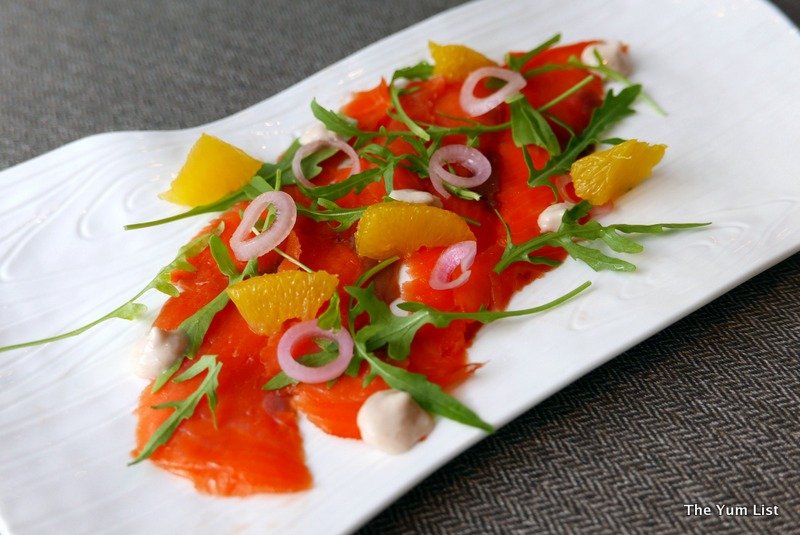 'Pan Fried Crab Cakes' (RM30) with chilli jam, an orange segment and thyme had a clear taste of Thailand. Fresh crab cakes, with a hint of spice, were fresh and made my mouth salivate for more.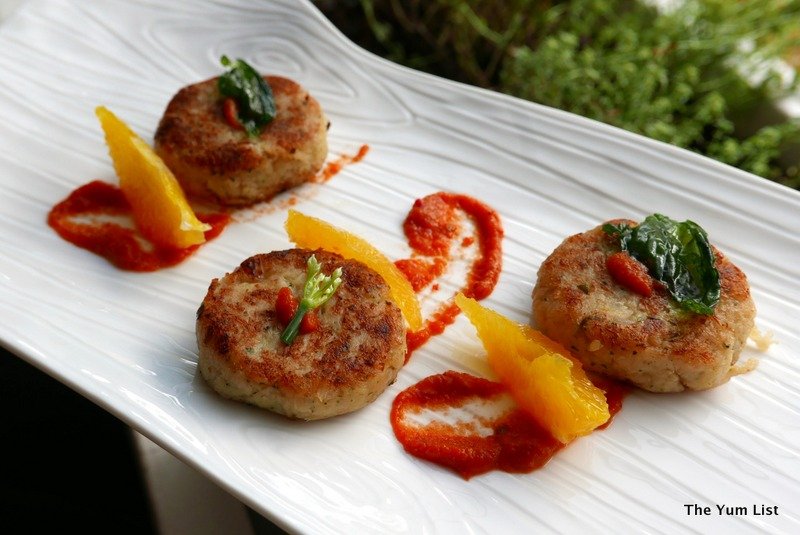 I have never had goose foie gras before, and I was excited to see it next. The chef wants people to understand that there's a difference between duck and goose and clearly marks this on the menu. The imported French 'Goose Foie de Gras (Seared)' (RM51) was served with apple and potato latkes, pickled shallots and glazed onion. The foie gras was rich and creamy, melted in my mouth and partnered well with the sweet onions.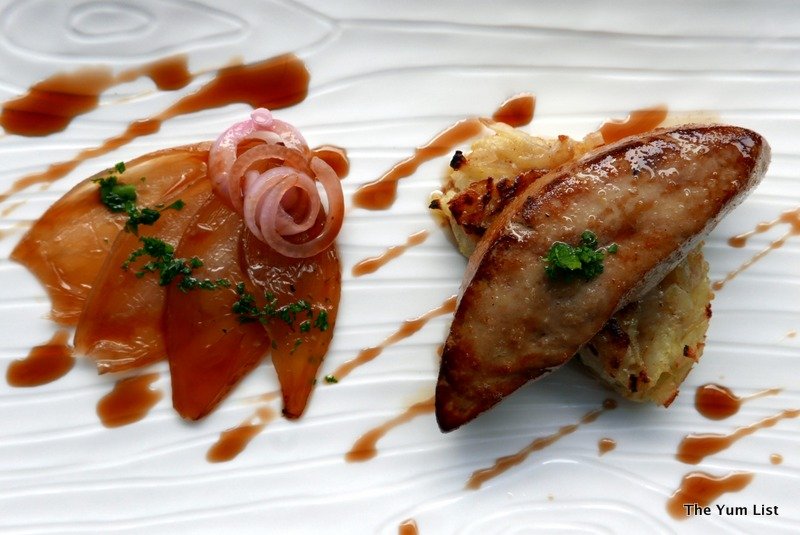 Salad
The '2nd Floor Kitchen & Bar Special Salad' (RM19) was something special. Grilled romaine lettuce, Parmesan cheese, croutons, poached eggs and bacon was a hit will Caning, Mon and myself. I am not too sure why anyone would grill lettuce, but I do want to know, why was this the first time I had it? (So good!) With a perfectly cooked runny egg and bacon, it is highly recommended – two thumbs up from me.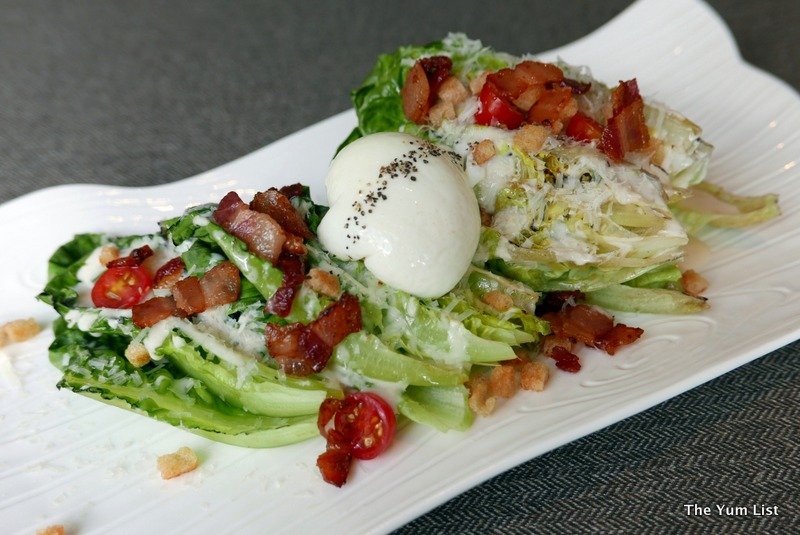 Soup
Chef Gerhard wanted 'Barley Soup' (RM10) on the menu because, being European, barley is normally in savoury dishes. He knows, however, that in Asia it is more associated with something sweet. It is one of his dishes he clearly enjoys discussing and wants his customers to sample. The soup consists of barley (unsurprisingly) and finely diced vegetables in a chicken broth. It is a light soup, seasoned well, and I suggest dipping your crusty garlic bread into it. The soup was homely and comforting – a winner for all three of us.

 After experiencing several of the entrees, it was time to begin the main courses.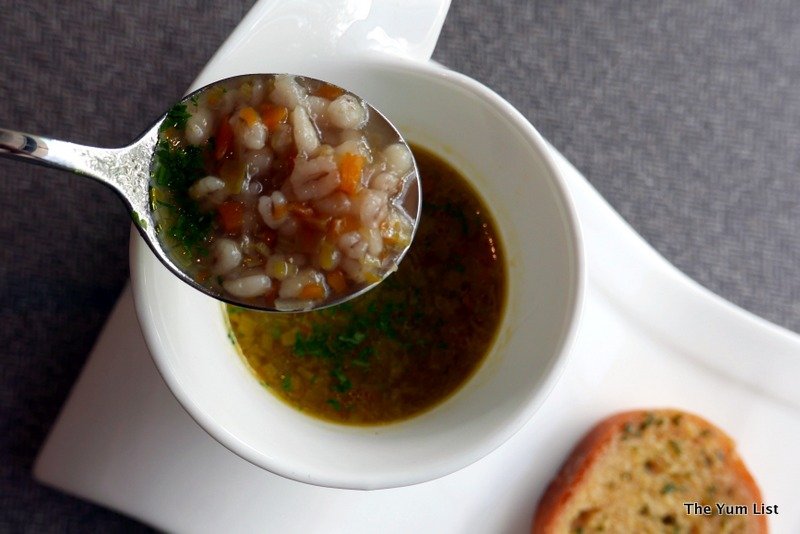 Building in Heartiness
One of a few dishes I cannot pronounce on the menu is the '2nd Floor Kitchen & Bar Maultaschen' (RM24). It has an outer-layer of pasta dough with a filling of pork, eggs and onions accompanied by mesclun salad. It is a hearty meal even though the dough is light. The pork was savoury, the onion sweet, and a good lashing of bacon bits and some chives freshen it up. We were here to taste the menu, but I wanted to keep eating this. Did I mention I was already full? I need to learn to pace myself.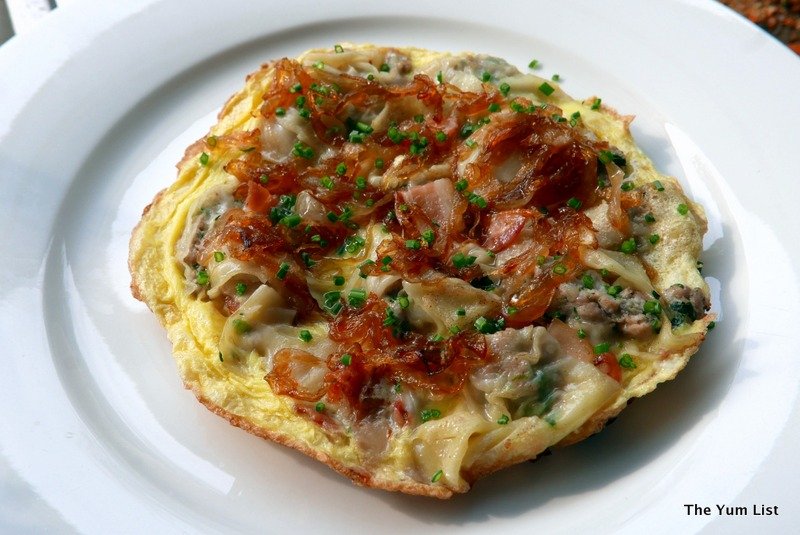 The next dish I cannot pronounce is '2nd Floor Kitchen & Bar Cheese Spätzle' (RM26). The Spätzle is a soft egg noodle, that is made daily. This dish IS comfort food! If you are a fan of macaroni and cheese you will enjoy this. It is a heavy dish, consisting of marvellously melted cheese, crispy bacon, mushrooms and fried prawns with a mesclun salad. It reminded me of a cheese bake. It was fantastic and I was also very glad for the salad in between bites.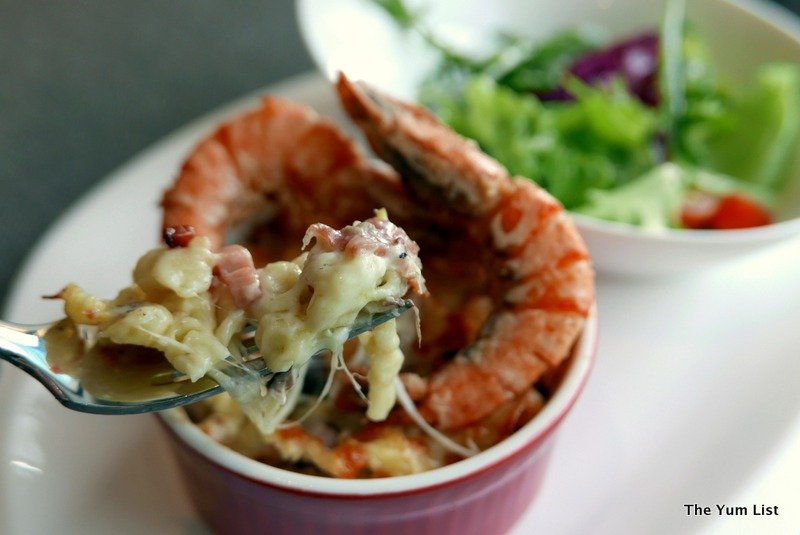 Just past the halfway mark of this epic food adventure was the 'Spicy Crab' (RM30) pasta. Pappardelle was tossed with spicy prawn oil, sautéed crab, cherry tomatoes, and spring onions. The sauce was delicate, and (true to its name) spicy. The flavours were very much like a tom yum, with fresh crab and bursts of juicy cherry tomatoes.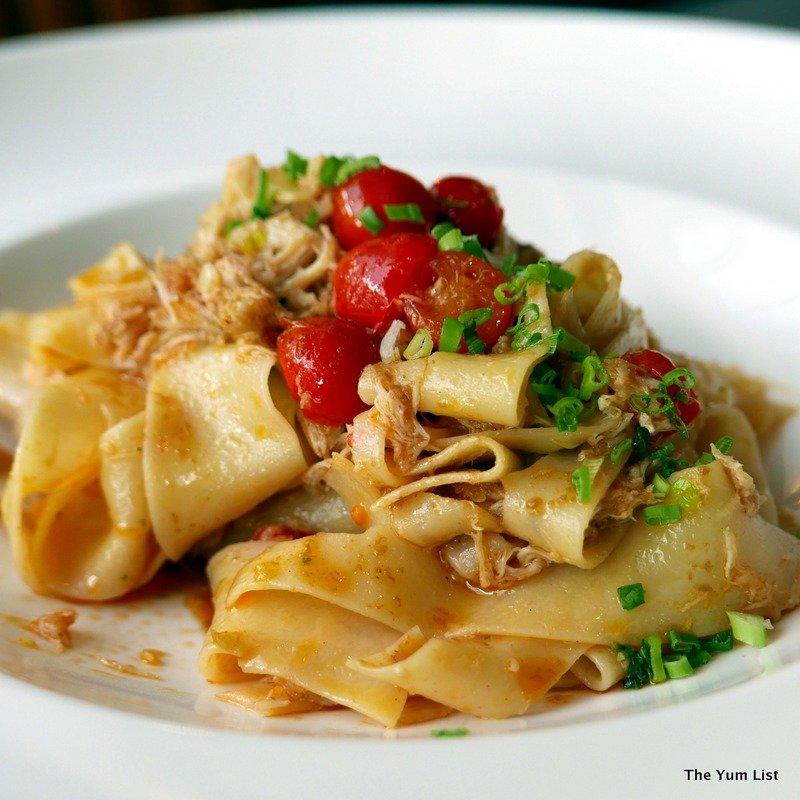 Meat Lovers
Something I would be the first to order off the menu was the 'Grain Fed Black Angus Rib Eye' (RM85). Cooked tenderly it was seasoned well, with grilled asparagus and a potato bake accompaniment. The sauce boat of demi-glace made from an eggplant, eschalot and red wine reduction was rich and flavoursome.

Everybody's favourite, pork ribs, arrived on a cutting board, letting us know this meal meant business.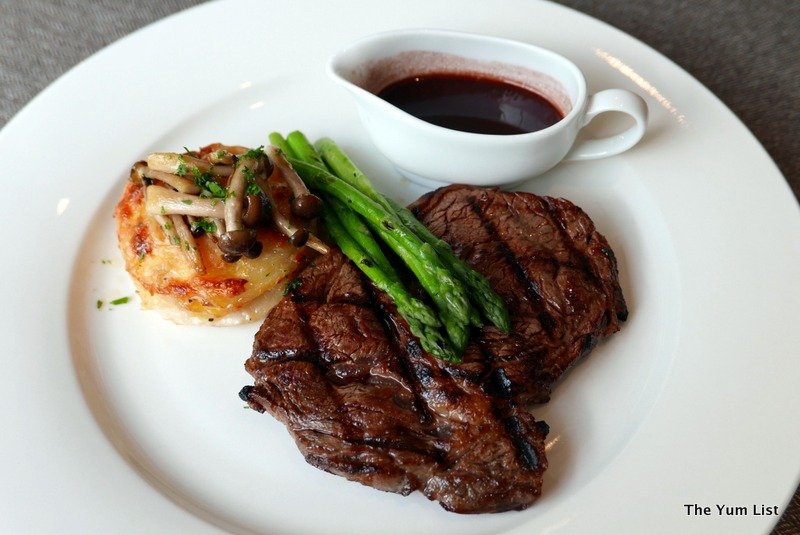 'Tropical Pork Ribs' (RM55) were slow cooked covering a bed of sauteed Granny Smith apples and new potatoes. An orange, poppy seed and saffron yoghurt dip provided extra dipping pleasure. The first test everyone makes with ribs is, 'How easily does the meat come off the bone?' And the answer in this case is… very cleanly. The ribs were juicy and the glaze fruity. The yoghurt works to break up the sweetness of the glaze. At first, I was like, why is there yoghurt on my plate? Even chef Gerhard says it was a surprise to him too. After extensive and rigorous testing of several types of sauces on pork ribs, however, most people picked the yoghurt and so 2nd Floor Kitchen & Bar went with it.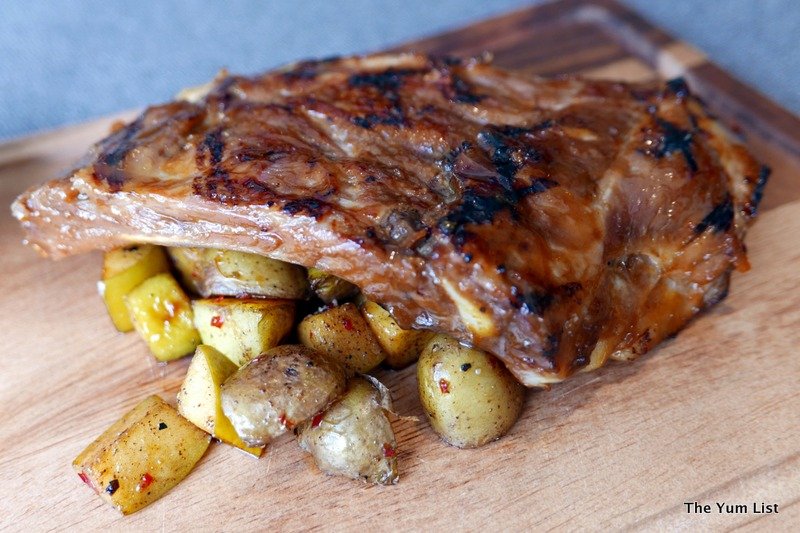 More meat meaning business served on a cutting board was the 'Rack of Lamb' (RM52). A fruit granola coating gave it a nice crunch with a mild fruitiness. The side of citrus, arugula, apple, orange and shallots perfectly harmonised the richness of the meat with its crisp freshness.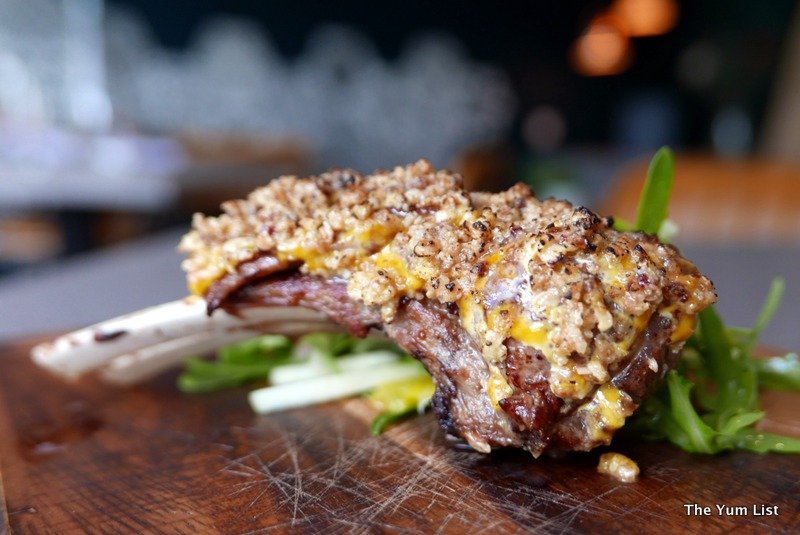 Something Sweet
A little treat before dessert came in the form of a German iced coffee – coffee with vanilla ice cream blended together. It was yummy, and reminded us of an affogato; very refreshing in the Malaysian heat.
We rounded off the meal with a duo of desserts: the 'Ginger Creme Brûlée' (RM21) and 'Cherry Jubilee' (RM14). The crème brûlée's caramelised sugar gave a delightful crack and the lovely creamy custard was jazzed up with a hint of ginger. The 'Cherry Jubilee' was also a hit. The dark cherries in an equally dark sweet syrup, vanilla ice cream and a sprinkling of granola, was divine and felt like a perfect way to conclude our food extravaganza.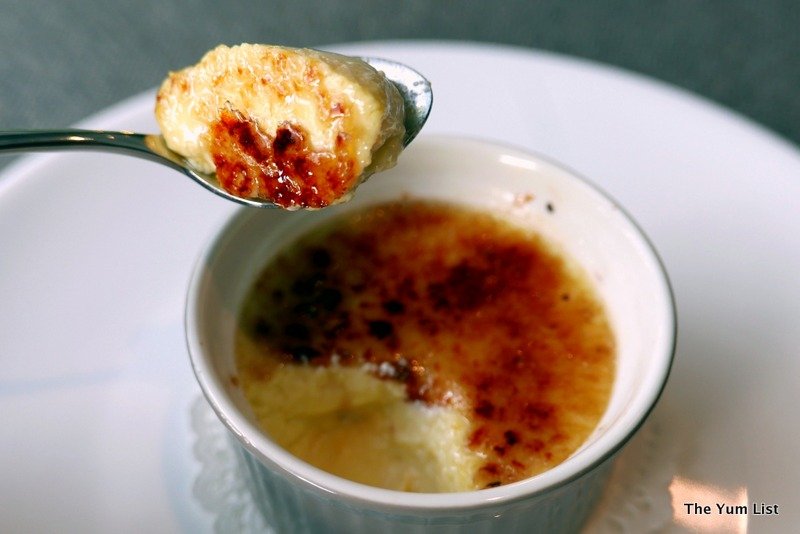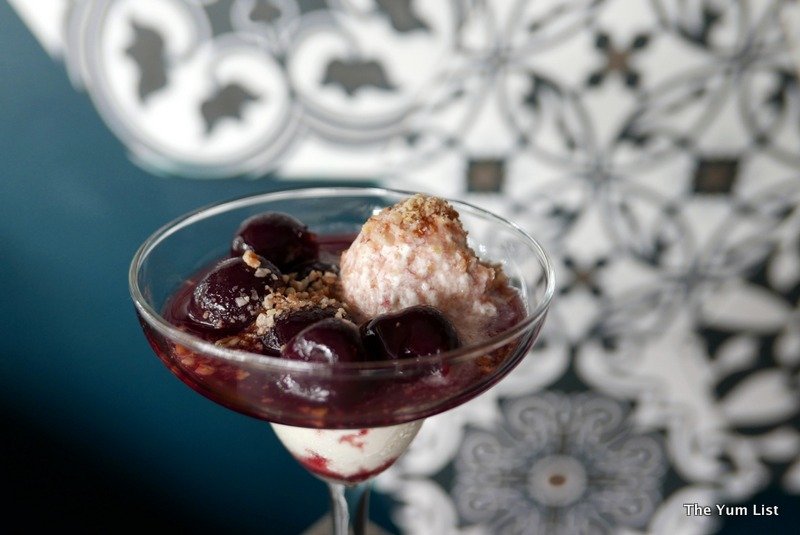 All of the meals at 2nd Floor Kitchen & Bar have this homely feel to them. And, I guess this is what chef Gerhard's ambition is. He left us with a final comment, 'Most restaurants are trying to be very fancy, with their fancy plating, food and ingredients, but we should bring food back to the basics, as the basics never go out of style.' With high-quality ingredients and cooking skills, this menu was excellent and made me feel happy because, it's true, the basics will always be in fashion.

 Currently, 2nd Floor Kitchen & Bar are only open for dinner, but they do have a brunch menu in the works for the weekends and I, for one, am very excited about the prospect of what they will create.
Reasons to visit: a chef who is passionate about good quality food and getting the basics right; definitely try the dishes that I cannot pronounce, the '2ND FLR Maultaschen' and '2ND FLR Cheese Spätzle.'
2nd Floor Kitchen & Bar
46a Persiaran Zaaba
Taman Tun Dr Ismail
60000 Kuala Lumpur
Malaysia
+6 019 914 8832

www.facebook.com/T2FLR/
Open Tuesday-Sunday, 5 pm – 10:30 pm