Monica Tindall
Nothing speaks Italian joy-of-life more than a chilled effervescent glass of Prosecco and it's at Villa Sandi, in the Trevisian hills of Italy, that we discover the passion for a drop long rooted in tradition and fast growing in popularity.
Villa Sandi
Villa Sandi, a Palladian-style home in what is fondly dubbed the Gardens of Venice, is the headquarters of the company and a symbol representing the Moretti Polegato family's commitment to quality wine making for many generations. This beautiful building dating back to 1622 is surrounded by Italian gardens, sculptures by Venetian artist Orazio Marinali and rolling vineyards, making the setting just as picturesque as the architecture itself.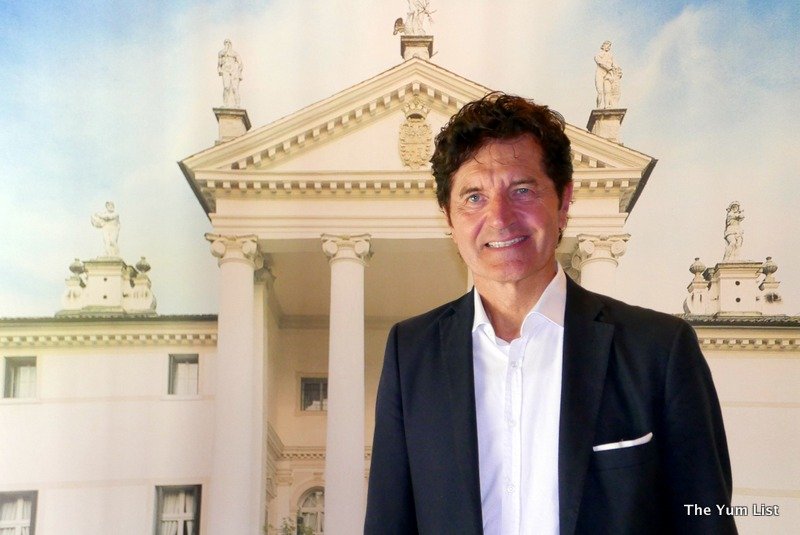 While Villa Sandi is steeped in tradition, dedication to the future is clearly evident in their sustainability policies. Producing a significant portion of their energy through solar panels and their own hydropower, along with engagement in eco-friendly production, the company is a leader in the industry obtaining the Biodiversity Friend certificate for most of its vineyards.
Villa Sandi has a cellar door where customers can stop in to purchase wines, and a guided tour of the villa and its underground cellars can be arranged by appointment. Our first meeting point holds a model of the property and the vineyards under management by the company. What's more fantastic, however, is the amount of awards and recognitions that plaster the walls from floor to ceiling: literally hundreds, if not possibly thousands of certificates of acknowledgement.
The tour takes guests through an extensive network of eighteenth century underground cellars stretching out for more than one and a half kilometres. Due to consistency in temperature and humidity the subterranean passages are ideal for ageing wine. A video introduces guests to Villa Sandi before the tour continues through the wine storage galleries, to the villa itself and ends with a tasting of some signature drops.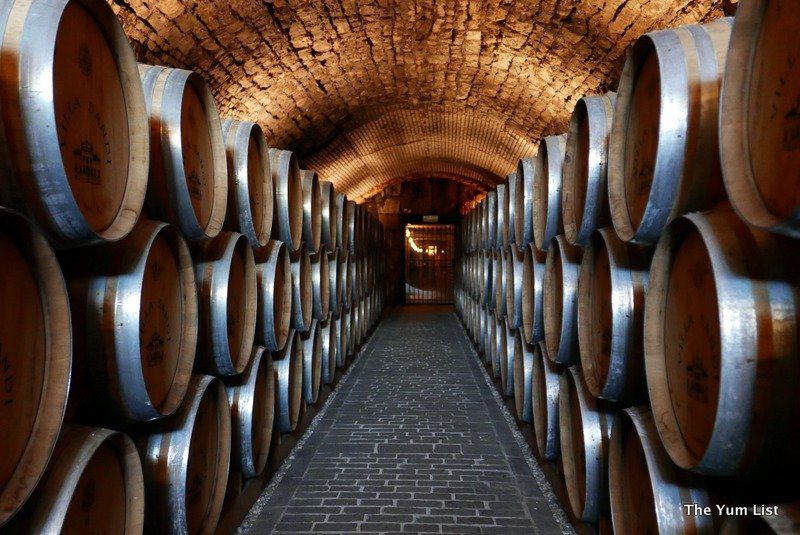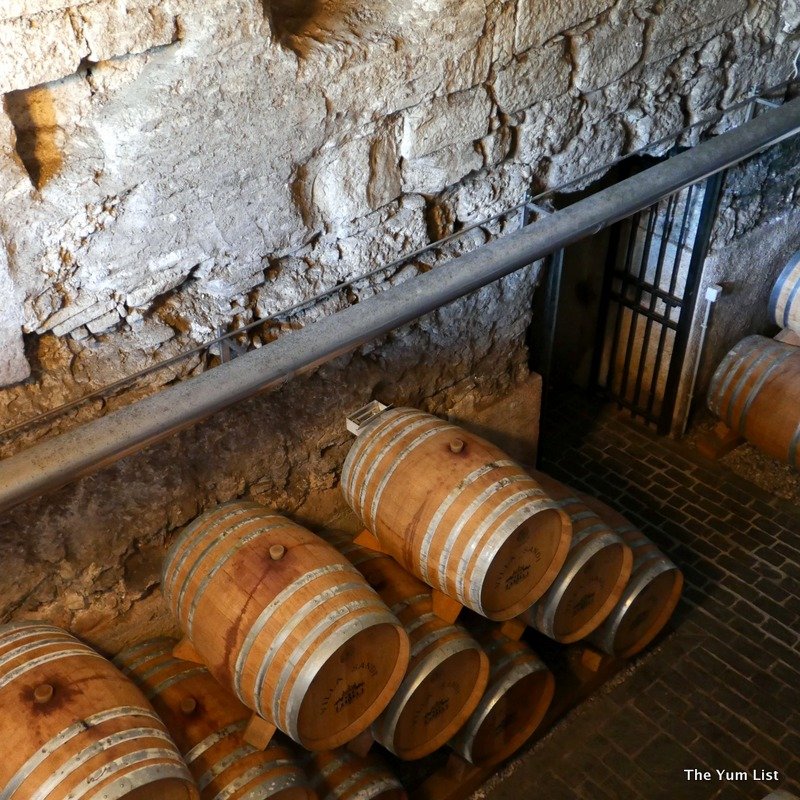 A common question is: What is the difference between Champagne and Prosecco? and so an educational tasting compares the two. Not only does Champagne come from France and Prosecco from Italy but they are also made using different grapes and methods. Villa Sandi produces both styles: using the tank method for Prosecco and the traditional method for their Opere series.
Prosecco
Prosecco is made to be drank young and it's usually last year's crop that is in the current glass. Valdobbiadene Prosecco Superiore DOCG Brut Millesimato 2016 is multi-award winning and a superb example of the quality coming from the tanks at Villa Sandi. Made primarily with the Glera grapes, it's fruit driven, fresh and very easy drinking. It makes a great aperitivo and pairs nicely with light starters.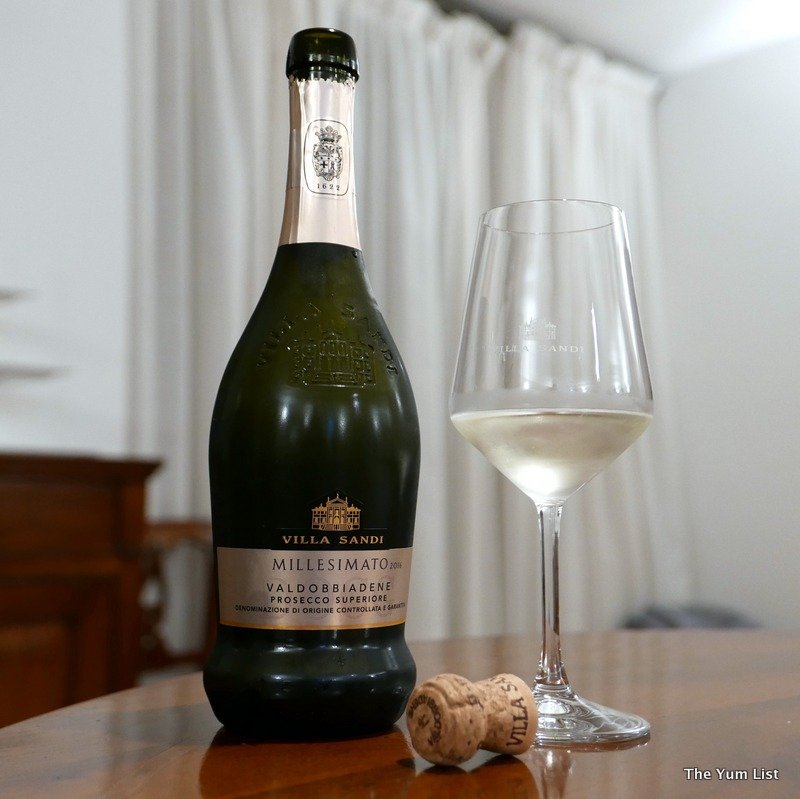 A very special Prosecco, the Valdobbiadene DOCG Superiore di Cartizze Brut comes from a tiny estate in the microclimate of Cartizze, "Tenuta Vigna La Rivetta." Situated on a steep slope 100% of harvesting is done by hand and the rich sandy soil and climate are ideal for the ripening of the grapes. It's wonderfully aromatic with fruit and flowers in the bouquet. In the mouth it's fresh, dry and has a graceful lingering finish.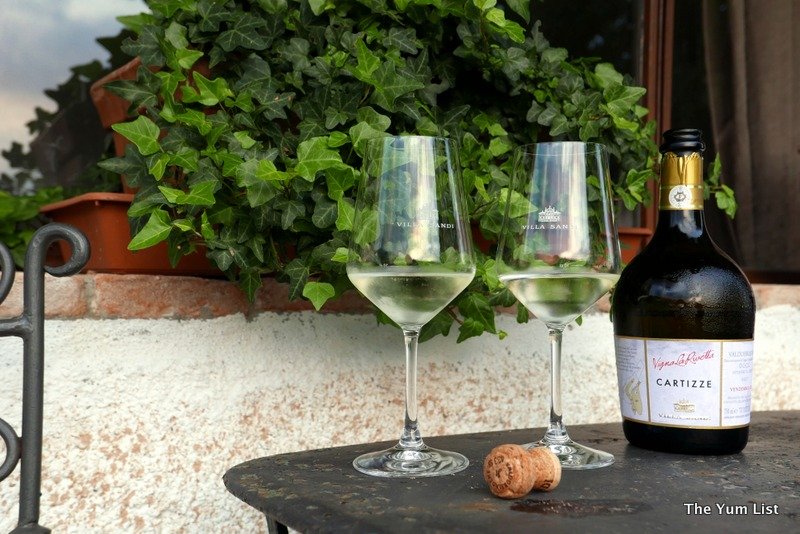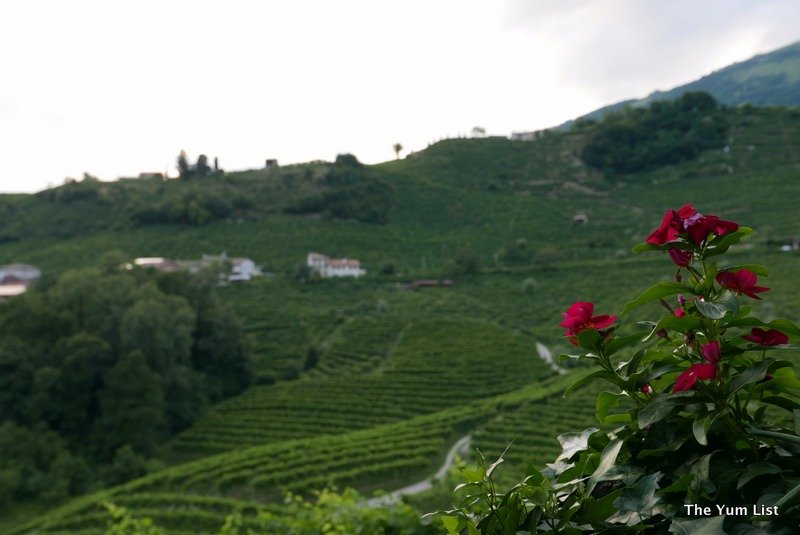 Classical Method
Those same underground cellars that we earlier toured are also home to the Opere series, a beautiful group of wines made with chardonnay and pinot noir grapes using the classical method. The Opere Trevigiane Brut has been matured for three years, is deeper in colour than the Prosecco and offers more complex aromas with notes of honey and almonds. Soft, fresh and dry, it also works well as a starter and partners well with salad, seafood and soft cheeses.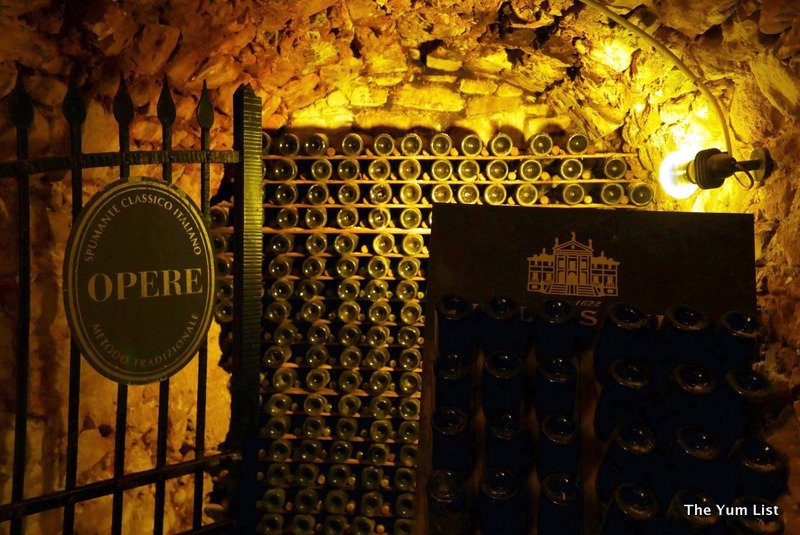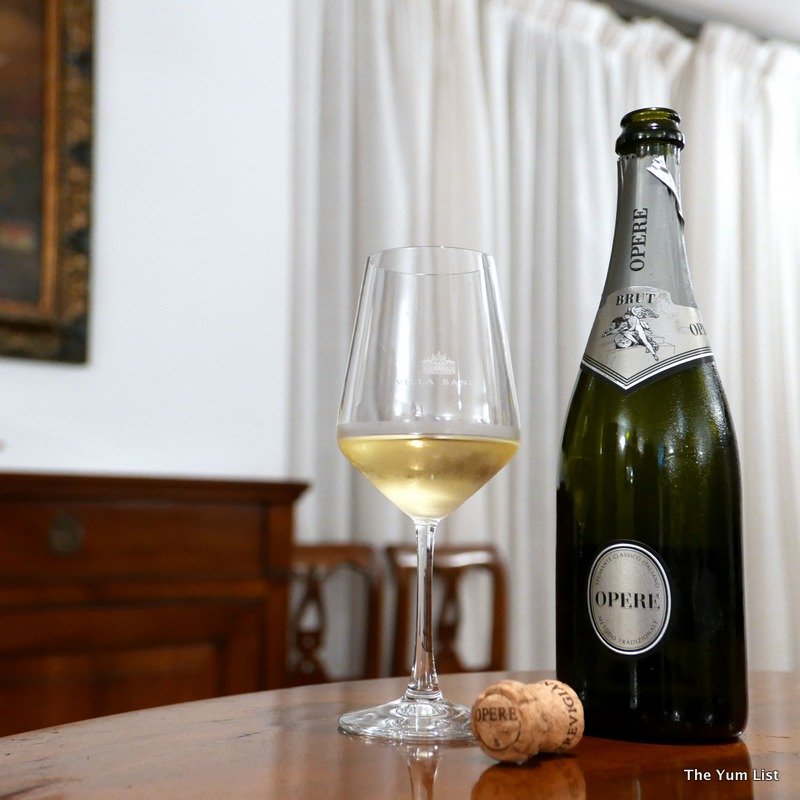 While a trip to Italy, I'm sure, would be welcomed by many, the good news is that residents of Malaysia don't need to travel that far as they can purchase Villa Sandi wines right here. Dionysus Asia supplies wines to the Malaysian market and their full range can be found on the website, www.dionysusasia.com.
Reasons to visit: one of the few Italian wineries that are open for tours; must try the Cartizze for something special and grab a couple of bottles of Prosecco for fun times with friends.
Villa Sandi
Via Erizzo, 113A
31035 Crocetta del Montello TV
Italy
www.villasandi.it
Dionysus Asia
www.dionysusasia.com
+6 03 6258 3530
[email protected]