Christopher Shortreed & Monica Tindall
Exciting things are happening at Pavilion and the brand spanking new refurbishments of a KL legend, La Bodega, is one of them. An industry oldie, La Bodega, first opened its doors to a crowd hungry for Spanish food and beverage in Bangsar over 18 years ago. Now, though, and keeping up with the times, a sister outlet in Pavilion has had a facelift giving it a contemporary look, while maintaining the fun and friendly service that La Bodega is known for. The Yum List joined the reopening celebrations, which just so happened to coincide with the Spanish national day, and found a new love for an old fave.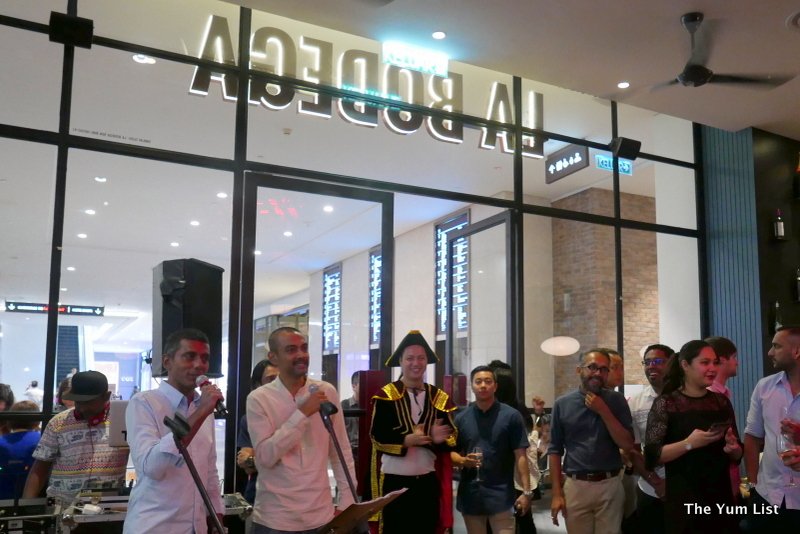 Entering La Bodega's new restaurant from Pavilion, the mood automatically changes from one of mall bussy-ness to a state of positive vibes and a feel-good buzz. The dim lightings, the fiery art and a red motif is a welcome change from the corridor; this is clearly an atmosphere designed to for romance, fun and friends. A long bar stretches down the length of the restaurant backlit with fully stocked shelves, (and please check out the menu – it's one of the most extensive drinks lists you'll find in KL). The stage area has a lively band filling the space with music, commanding bodies to move and feet to tap. A variety of seating, from stools at the bar and high cocktail tables, to more intimate couches and low dining tables, and even an al fresco area give guests a lot of choice.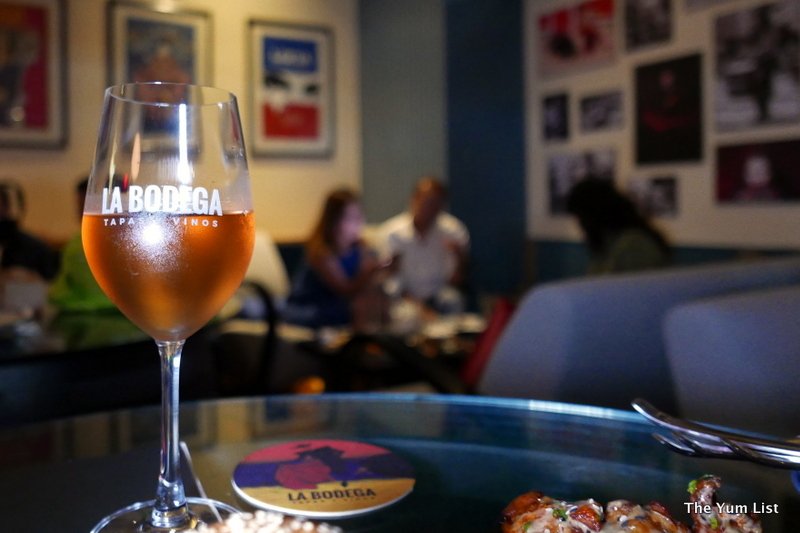 The menu is predominately Spanish, with classics such as paella, and cheese and cold cuts platters as staples. With the new makeover, however, modern tapas with a Japanese twist, Japas, have been introduced. Highlights are: Vieiras a la Parrilla (RM35) –  scallops lightly oiled and topped with diced red pepper and sweet papaya; Gambas al Ajillo (RM48) – tiger prawns sauteed in olive oil, garlic and chili perfect for dipping a crusty baguette; and Yaki Maguro Shake (RM35) – sushi skewers of tender fresh tuna and salmon with a tiny spinach puff topped with a thin line of sesame seed dressing.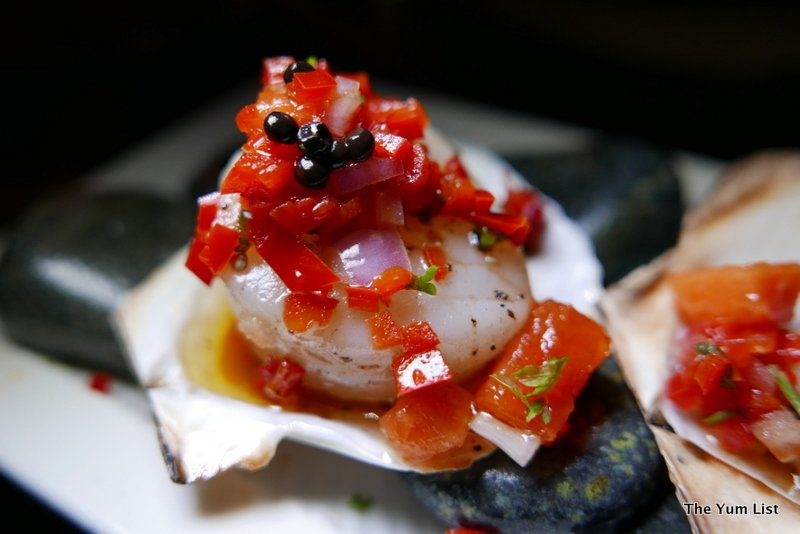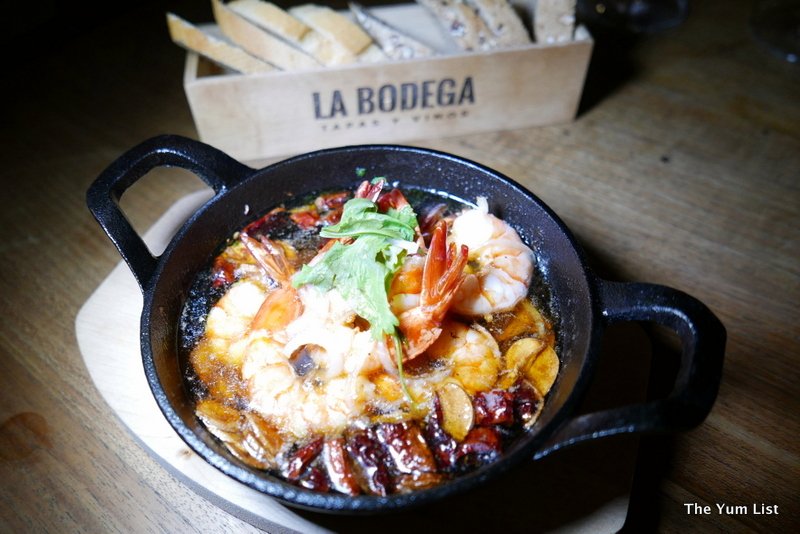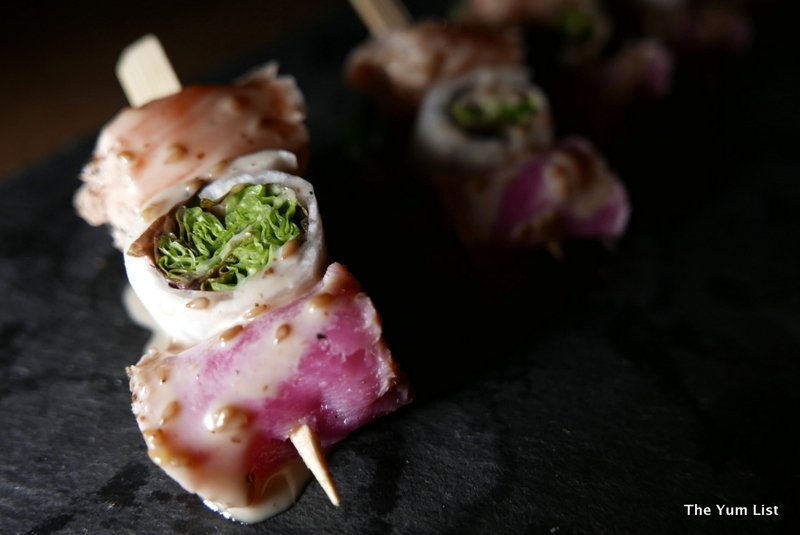 The relaunch celebrations are lively and the dance floor is a hive of activity, testimony to the cheery spirits of the staff and the happy client base La Bodega attracts. The rhythm grabs hold and causes us to shimmy shoulders and hit the dance floor swinging our hips to the Latin beats.  Any level of skill is accepted; it's a familial atmosphere where one and all are welcome. Congrats to La Bodega Pavilion KL, wishing you much success and many more good years to come!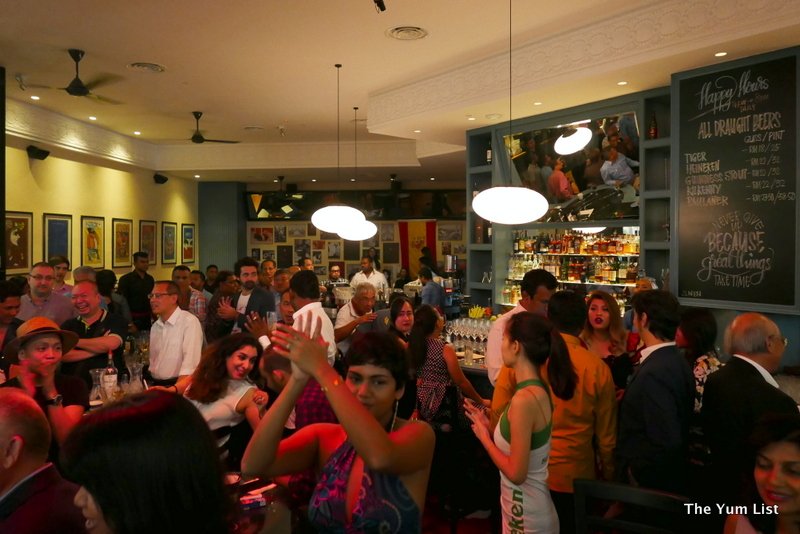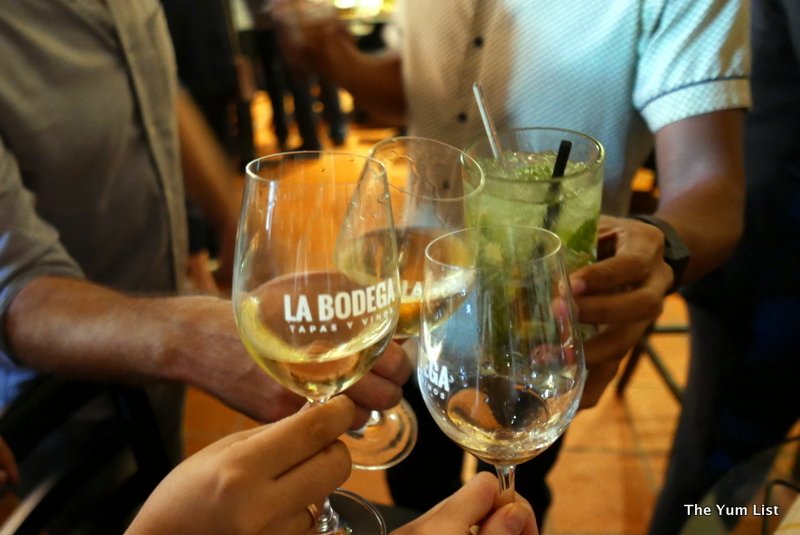 La Bodega Pavilion KL
Lot C3.06.00 Level 3,
Pavilion Kuala Lumpur,
168 Jalan Bukit Bintang,
55100 Kuala Lumpur
Malaysia
+603 2148 8018
Open:
Monday to Friday 9am till 2am
Saturday to Sunday 8am till 2am
labodega.gastrodome.com.my