Monica Tindall
Luang Prabang, a UNESCO World Heritage Site and formerly the royal capital of Laos, is now easily accessed with newly opened direct flights from Kuala Lumpur. Most lists of the Top Things To Do In Luang Prabang will give you temples, temples and more temples. We, however, have used our local "in" to uncover a couple of extras to include in your "must-visits."
Top Things To Do In Luang Prabang
Botanical Gardens Pha Tad Ke
Less than a year old, the Botanical Gardens Pha Tad Ke are a beautiful spot for nature lovers to spend half a day and are a cause well worth supporting. Formerly the old hunting grounds of the last viceroy of Laos prince Phetsarath, Pha Tad Ke is the first and only botanical garden in Laos. Work began eight years ago to collect botany from around the country and now the estate holds over 1500 plant species.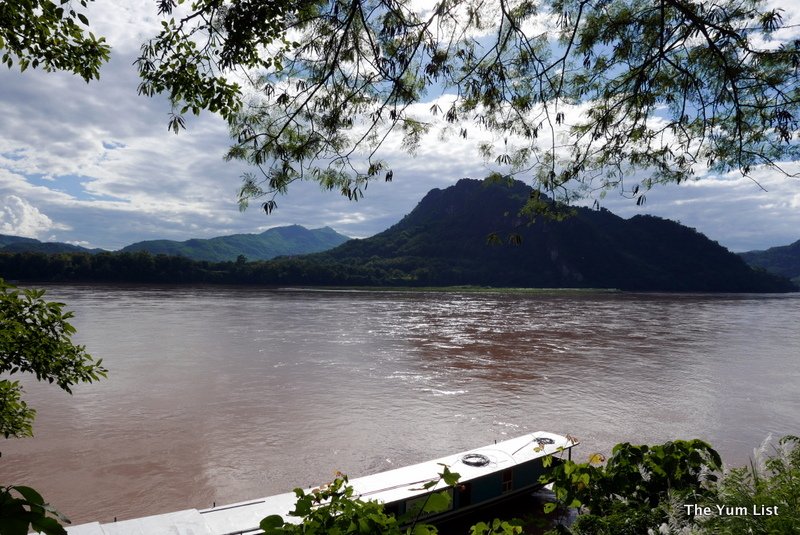 On the banks of the Mekong River opposite Luang Prabang, Pha Tad Ke Botanical Gardens is only accessible by boat. A peaceful 20-minute ferry ride along the Mekong sets you down at the entrance (included in the ticket price of $25USD) and the gardens are extensive enough to warrant a few hours of wanderings.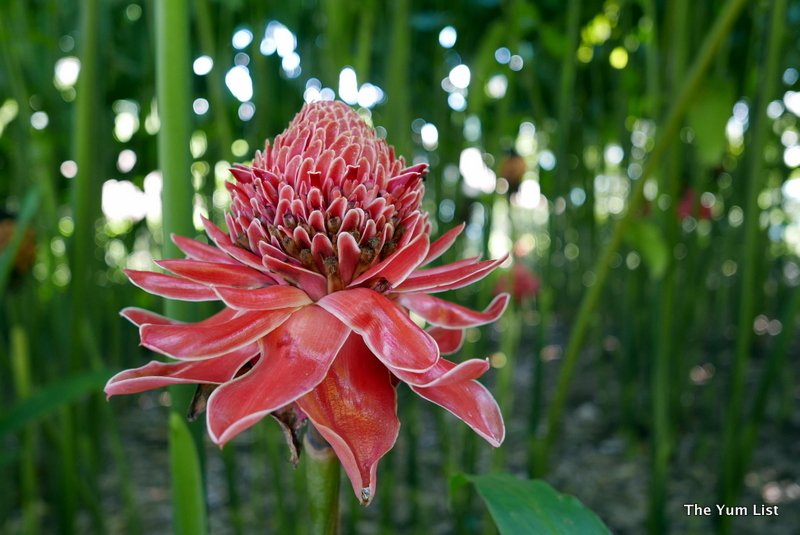 Not only do the gardens contribute to preserving the vast bio-diversity of Laos, but also assist in providing the local community with a source of income. Over 50 people are currently employed with most of them working as gardeners and a few office staff.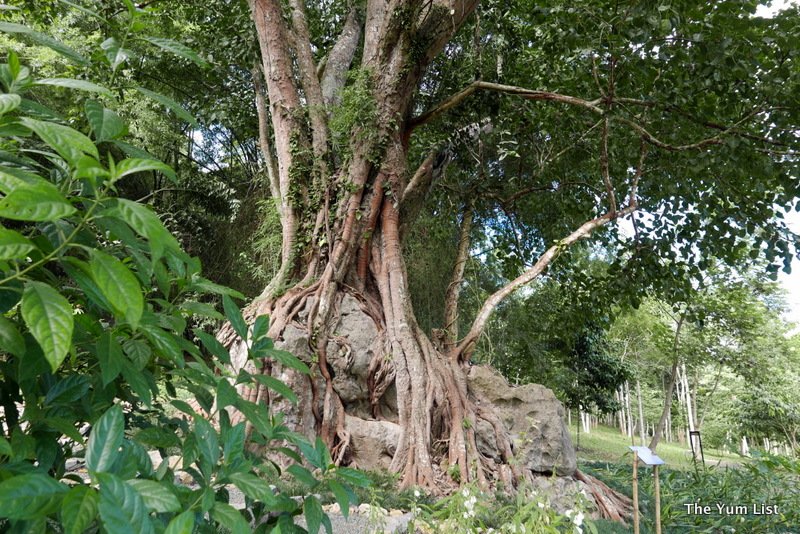 Even if you only cover part of the gardens, there's a lovely cafe overlooking a lily-filled pond that makes a pretty place for lunch. Everything is made from scratch upon ordering, and with access to the freshest of produce and Lao cooking techniques, the recipes are incredibly tasty. I highly recommend both the fresh spring rolls and the pomelo and fish salad.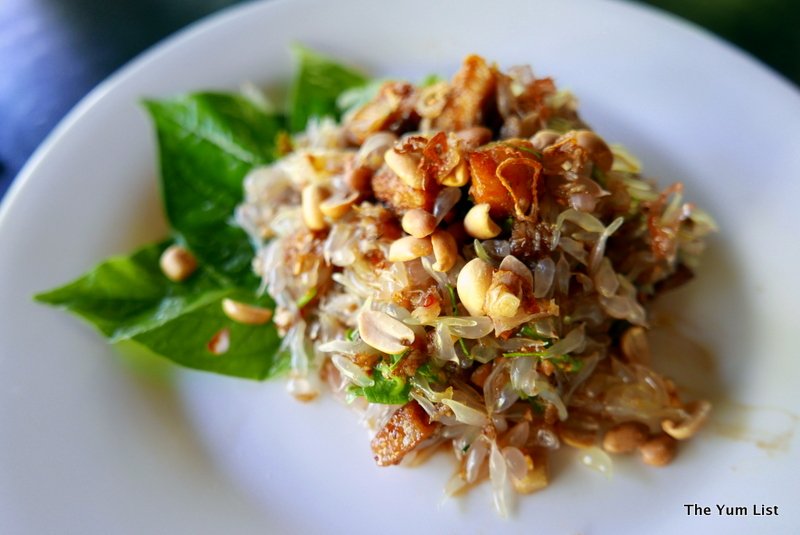 Kuang Si Waterfalls
There's a reason Kuang Si Waterfalls are at the top of lists of things to do in Luang Prabang: they're stunningly gorgeous. About a 45-minute drive from the town, you could make it a leisurely day trip with some swimming, a picnic and a little relaxation, or get in and out early morning (for the best people-free photos but not the warmest of water). After rain the waterfalls are at full strength, the drier months, however, are a better time to visit as you'll capture magical aquamarine-coloured water due to the limestone formations that they run over. With heavy rain, the falls are still beautiful in their power but the water can get quite muddy.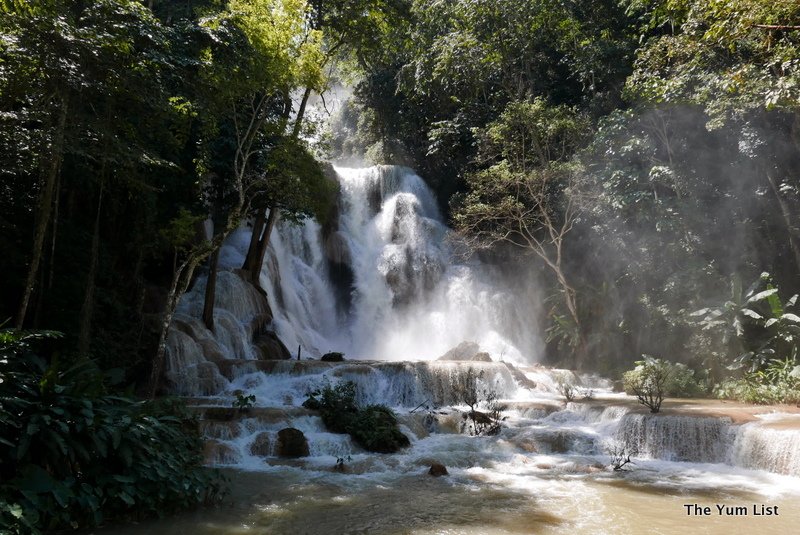 Laos Buffalo Dairy
For the most delicious ice cream you're likely to come across (maybe ever!), a visit to Laos Buffalo Dairy is a must. It's a convenient stop on the way to or from Kuang Si Waterfalls and a welcome refresher from Laos' steamy tropical weather.
Born out of what the owners describe as a mid-life crisis (this or a Porsche), Laos Buffalo Dairy is a commercial enterprise but one which also greatly contributes to the raised living standards of the surrounding community.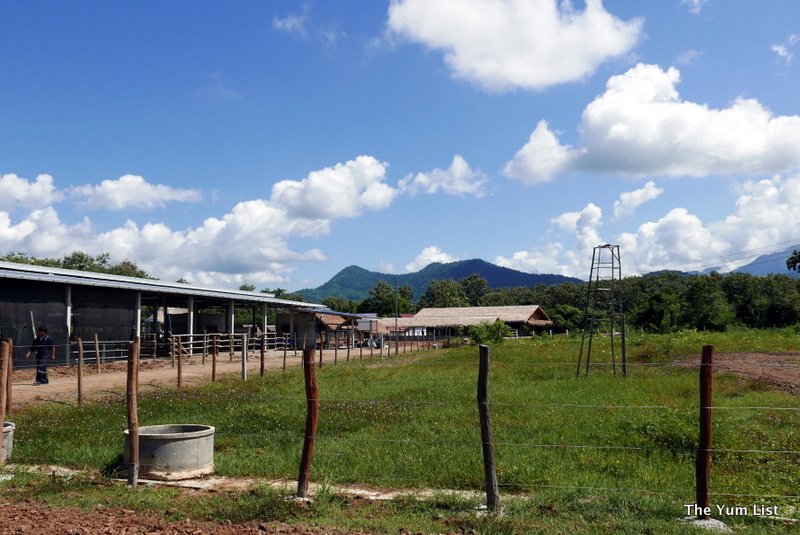 Traditionally, buffalo have been mostly used as meat and only as subsistence farming. The fate of each buffalo was left up to luck as locals had no money to invest in proper care. Around 50% of calves didn't survive and once grown often fell ill with disease or accident (buffalo were left to wander in the wild). 

The team at the dairy farm 'rent' the buffalo from the locals providing immunizations, a disease-free environment, good nutrition and medical care. The local farmers not only have healthy stock but also an income that they previously didn't.
Laos Buffalo Dairy also provides opportunities for employment where there previously were none. Education too is part of this and locals receive free English classes four times a week as well as benefit from international professionals and students who stay and contribute to the farm.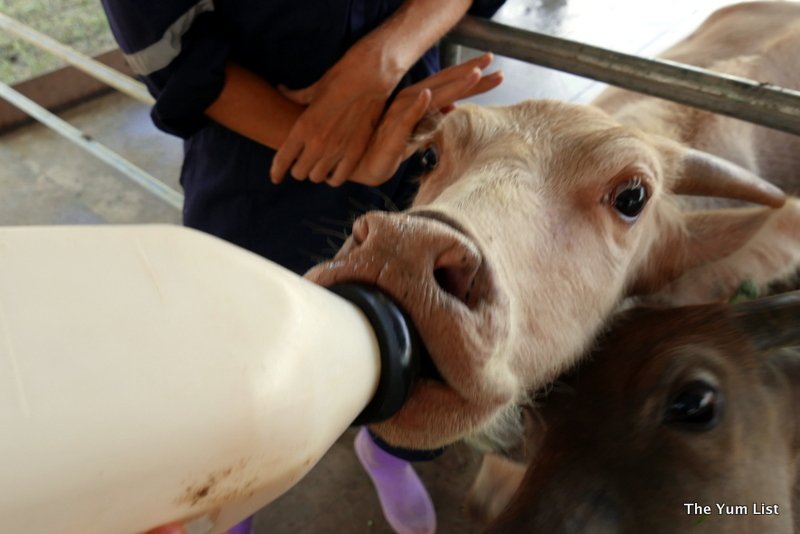 At the time of our visit, the team at Laos Buffalo Dairy were set to launch a visitor centre and cafe where guests can interact with the animals and learn about the farm. Besides some of the creamiest ice cream we've ever tried, they will also be serving cheeses, yoghurt and a number of meals, of course, based on buffalo milk products.

 Even if you don't have time to stay, you can drop by their ice cream stall at the front gate and pick up a treat to go.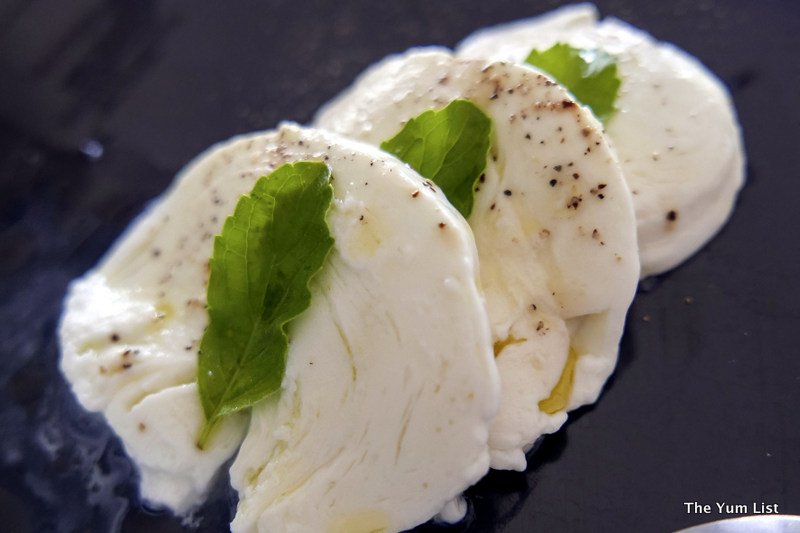 Buddhist Alms Giving Ceremony
Giving alms to the monks can be a beautiful experience. At dawn, a stream of saffron-robed monks walks in silent procession collecting food from the locals. The food has been prepared at home and the giving and receiving are done without sound. The giver dresses respectfully and kneels to be lower than the monks. Some esteemed hotels, such as Azerai Luang Prabang, enable guests to participate in the ritual by providing alms cooked in their kitchen, appropriate attire, and a lesson on suitable behaviour. Unfortunately, many tourists and some tourist providers have turned what was once a sacred tradition into a circus. I saw disgraceful onlookers sticking cameras, phones and flashes in monks faces, unscrupulous vendors selling packaged biscuits to give as alms and the dreadful selfie-stick all too common. Please, if you choose to participate, do so respectfully.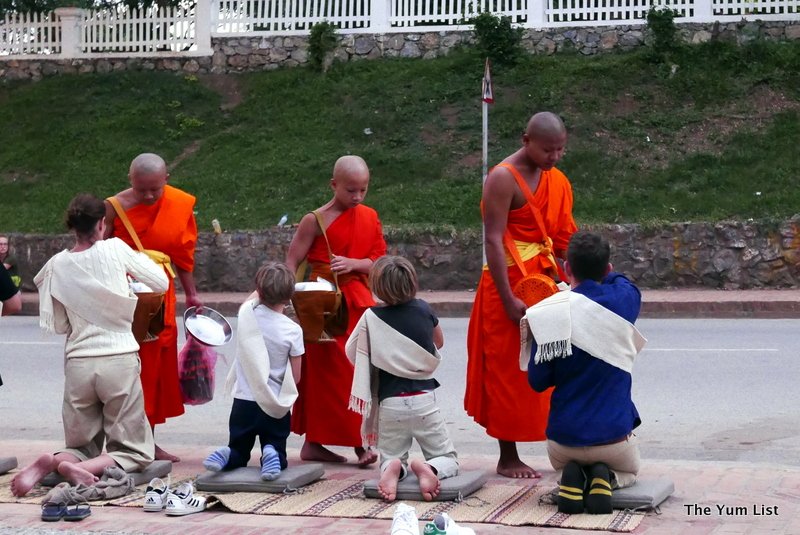 Night Market and Morning Market
Unlike the majority of markets in tourist towns across Asia, neither the night or morning markets of Luang Prabang have yet been corrupted by an invasion of cheap Chinese copies. It's wonderful to see a comprehensive collection of locally made handicrafts and art, including textiles, jewellery and paintings in the night market, and organic locally grown vegetables, insects and other protein sources such as fish and squirrel in the morning display.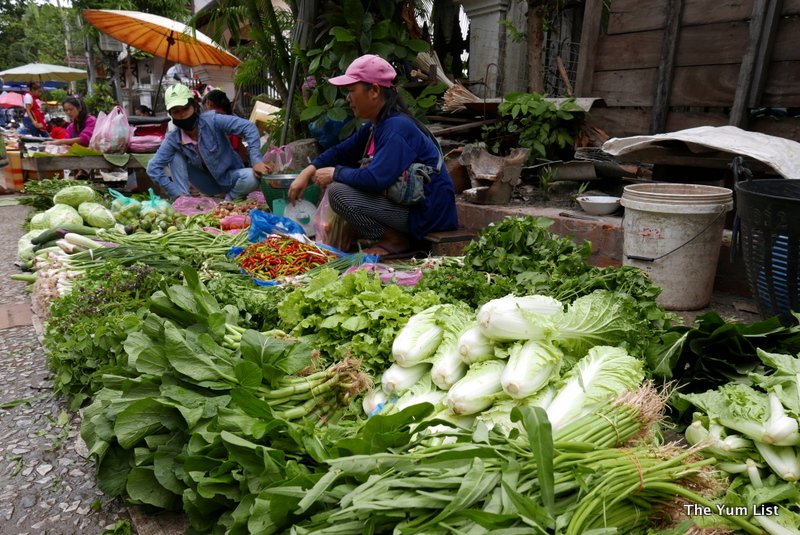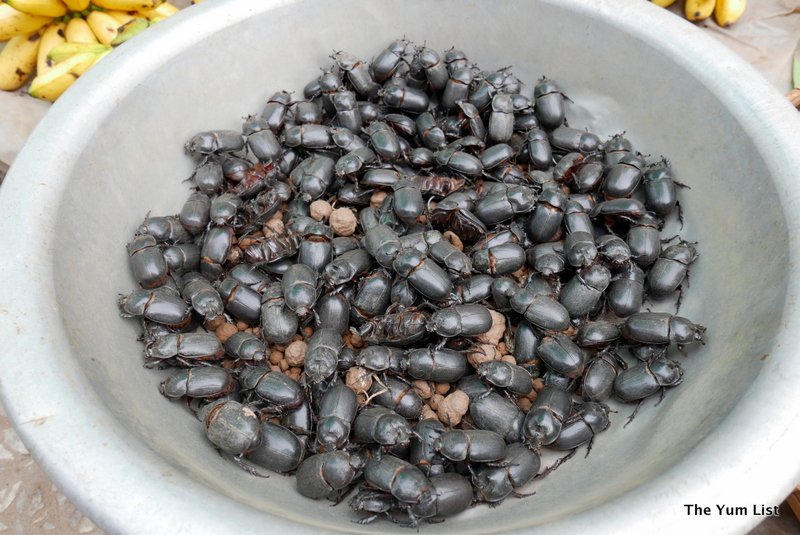 Have you been to Luang Prabang? What places did you discover? What do you recommend as the Top Things To Do In Luang Prabang?