Words: Chris Moore .   Photos: Monica Tindall
Sunday mornings in my household are typically reserved for lounging around the house, sipping coffee in pyjamas while watching hockey, and as an expat, making the obligatory Skype calls back to family and friends in Canada. As much fun as all of that sounds, the occasional Sunday morning drink isn't a bad option either.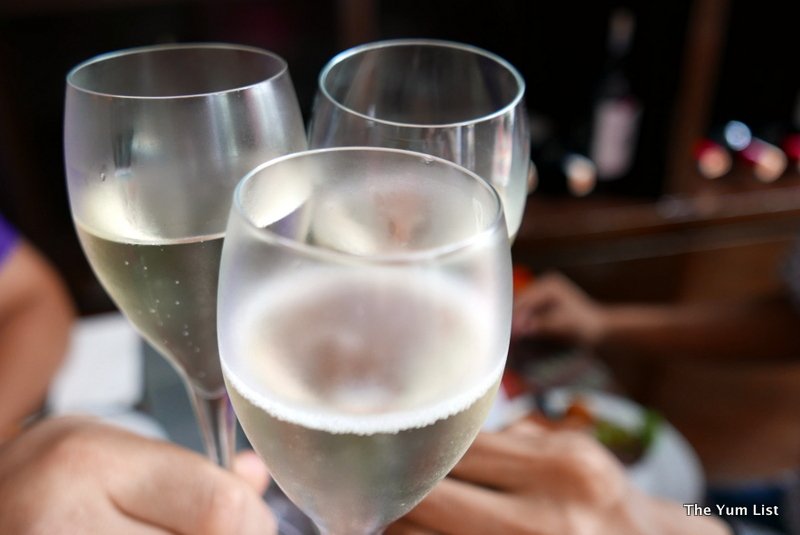 And for that, there might be no better place than Neroteca on Lorong Ceylon. Historically Neroteca has hosted a once-per-month Sunday brunch complete with antipasti, fresh pastas and pizza, entrees and of a selection of alcoholic libations, but seeing as the booking sheets were always filled and people were lining up to get one of the prized seats inside, they decided to open up the offering as a regular Sunday event. Yes, I know that there is a plethora of 'Sunday Brunches' around KL also serving bubbles and wine, and some of these are really, really good – but just how many of them have freshly roasted porchetta? Beginning in December, Neroteca will host a weekly Sunday Brunch from 12-3 pm where patrons are able to choose one of two options – RM210 for free-flow Sanfeletto Conegliano-Valdobbiadene prosecco, I Muri Negroamaro red and Orvieto Classico white wine, and Tiger draught, or RM90 for the non-alcoholic version, which includes your choice of soft drink – and get their hands on a host of Italian delicacies, among other things, some of this marvellous porchetta.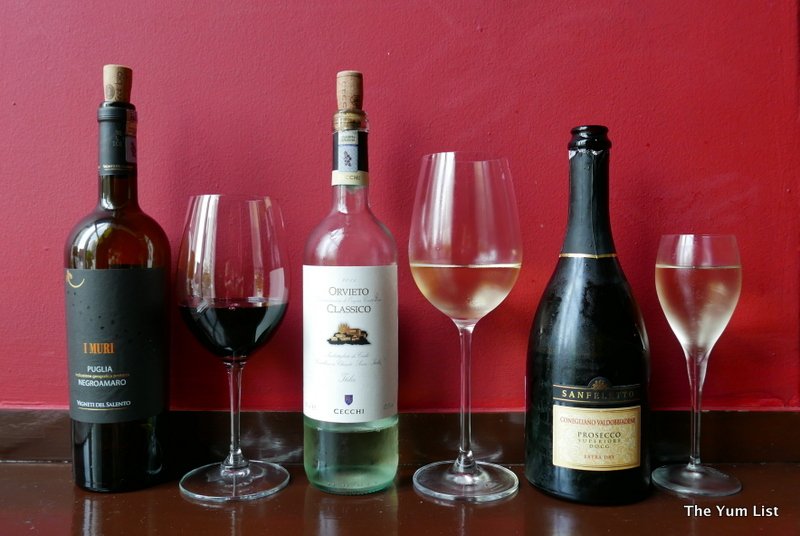 The scent of roasted pork belly and the awe-inspiring sight of platter after platter of hot and cold antipasti dishes greet you upon entering Neroteca. Chef Daniele, a Roma native transplanted in KL, wants the experience to be as authentically Italian as possible, and he doesn't disappoint. In my humble opinion, any Sunday Brunch is vastly improved by bacon, but imagine taking that bacon and stuffing it with oregano, rosemary, fennel, garlic and even more bacon, then slow-roasting it for five hours and you've got something that elevates your culinary experience to a whole new level. The porchetta is downright magnificent – tender and flavourful, with creamy rendered fat and the most beautifully crispy and crunchy skin. Sliced fresh to your plate and bursting with savoury flavours good luck not going back for seconds, thirds or tenths.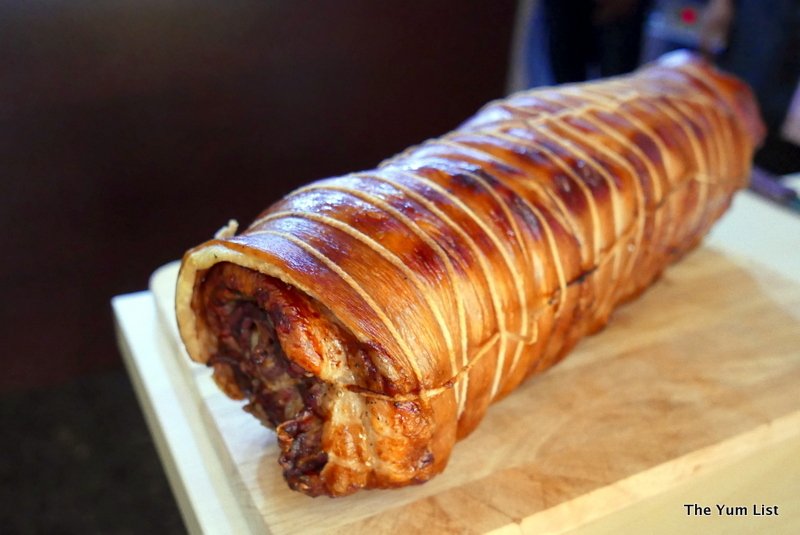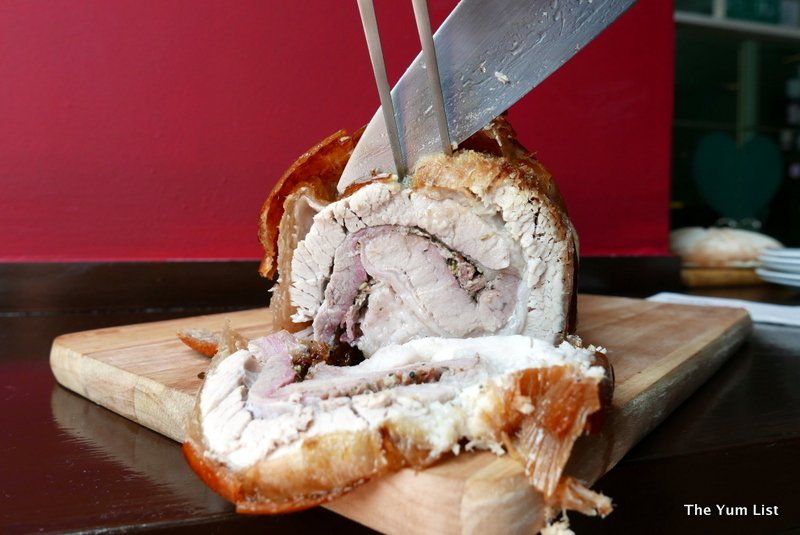 In creating this Italian culinary experience, Chef Daniele's options for hot and cold antipasti are equally as delicious as the pork belly and offer a bit of something for everyone. The platters of freshly sliced meats and cheeses remind you of an Italian delicatessen and include the pork-based cold cuts of spianata, mini salame, speck, prosciutto di parma, mortadella, prosciutto cotto, and san Daniele parma; and cheeses like gorgonzola, grana Padano, fontina, taleggio, asiago, and toma. If you feel like you need the requisite eggs for breakfast, then the vegetable omelette and potato and zucchini quiche are fantastic options to choose from, as is the spinach and smoked salmon roll up. As you continue to work your way down the line up of dishes, don't skip over the arancini, as they are outstanding. A creamy filling of rice, peppers, onions and pancetta surrounded by the perfectly crunchy fried exterior leave you with the culinary satisfaction that you are eating something that is as authentically Italian as a Vespa or the Mona Lisa. Equally as authentic, and delicious are the meatballs with spicy marinara sauce, the pizza and panzerotti, the bruschetta, and the fresh melon wrapped with prosciutto. Each dish is masterfully prepared and delightful – the hardest part of the brunch is not overeating.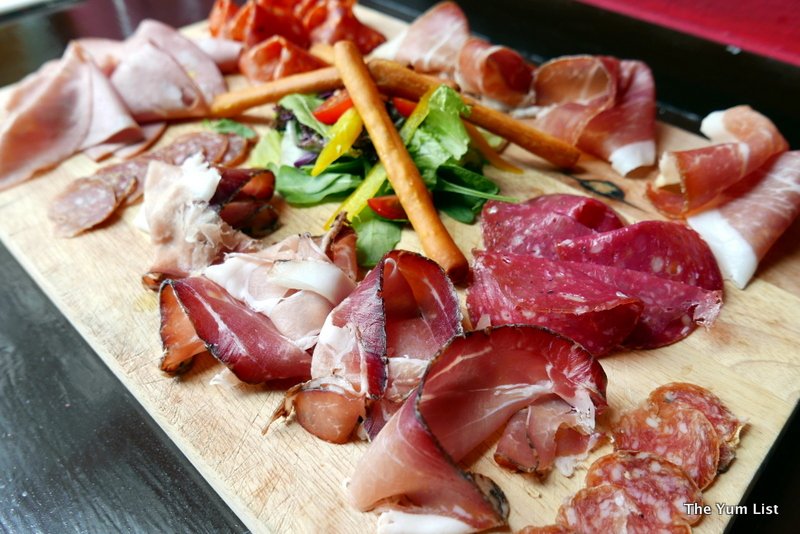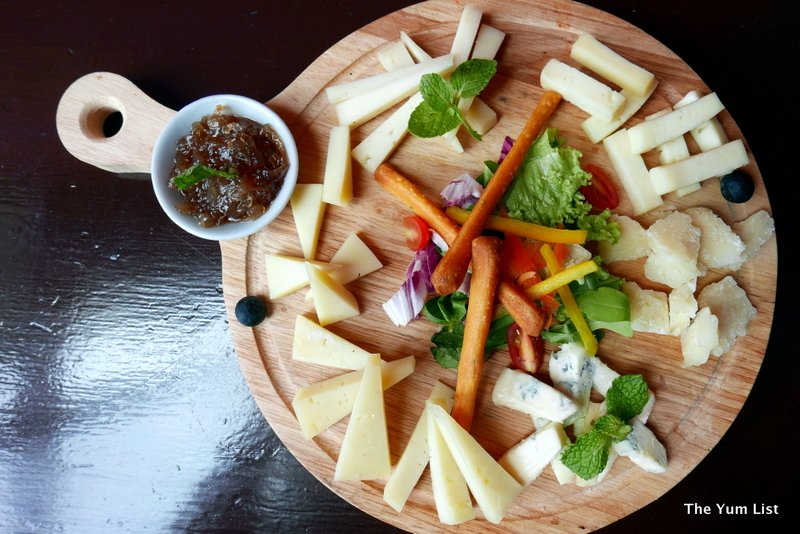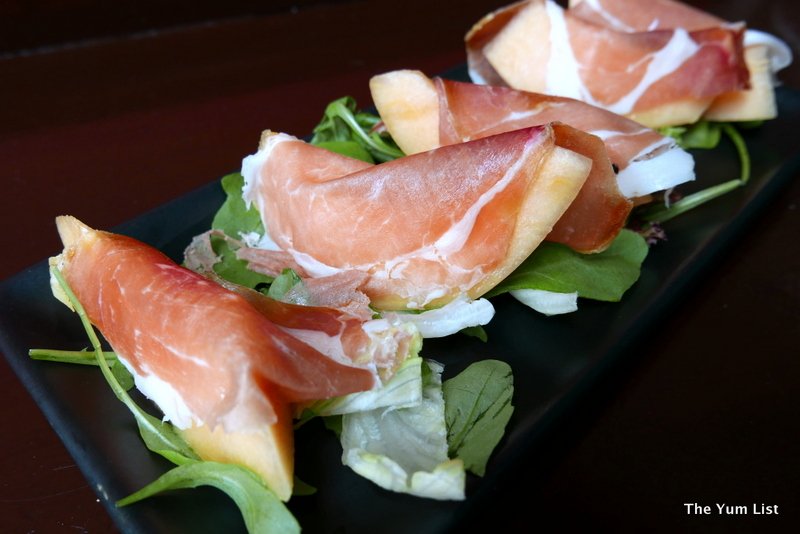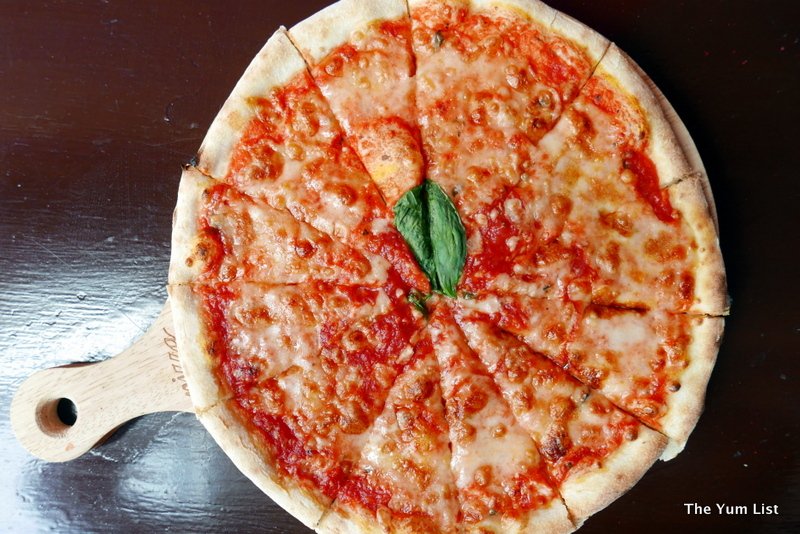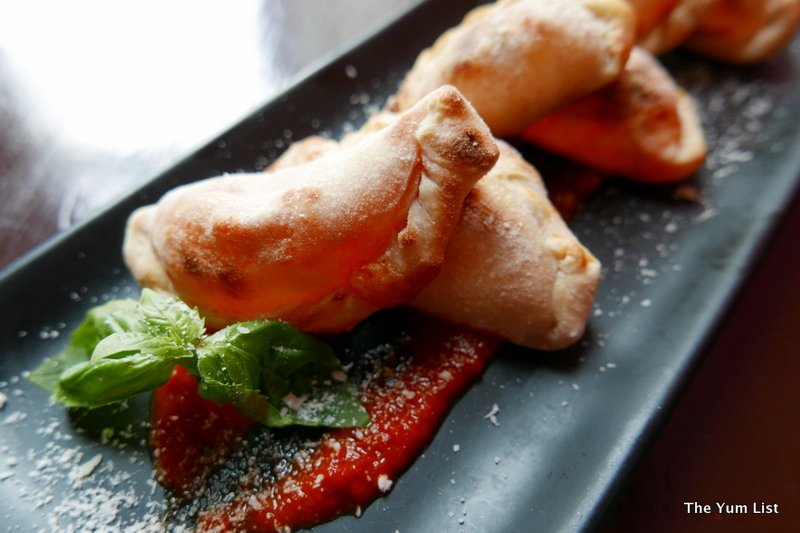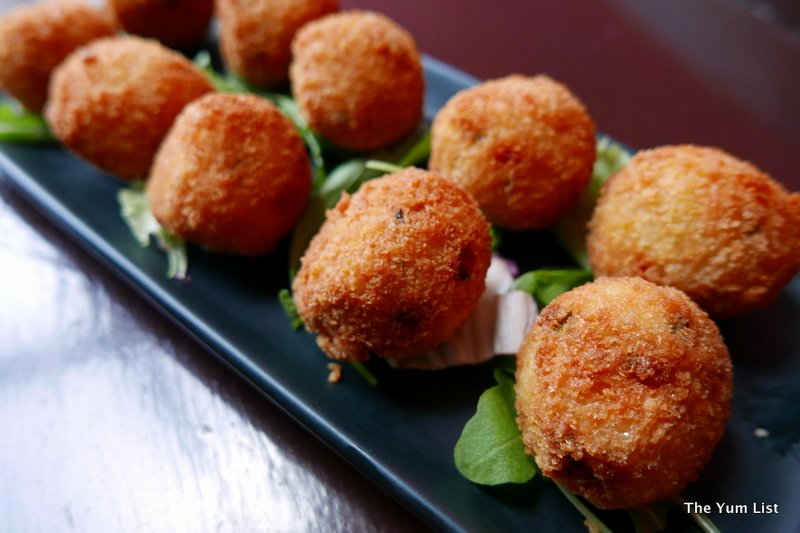 While the selection of antipasti at Neroteca is nothing short of glorious and in and of itself are able to serve as a Sunday meal, don't fill up before you have the chance to at least try the made to order pastas and entrees. Whether you choose the rigatoni amatriciana, a traditional Roma dish of rich tomato sauce that is slow cooked with pork skin and served with bacon and pecorino Romana, or the homemade taglioni with stewed cherry tomatoes and fresh basil, you will not be disappointed. Should you not be feeling like pasta then the entrée selections are just as spectacular. Be it the saltimbocca, a delicious pork loin wrapped with parma ham and served with white wine sauce and mashed potato, or the sea bass puttanesca, a hearty filet of fresh white fish topped with stewed tomatoes and olives, Chef Daniele will make sure you leave satisfied.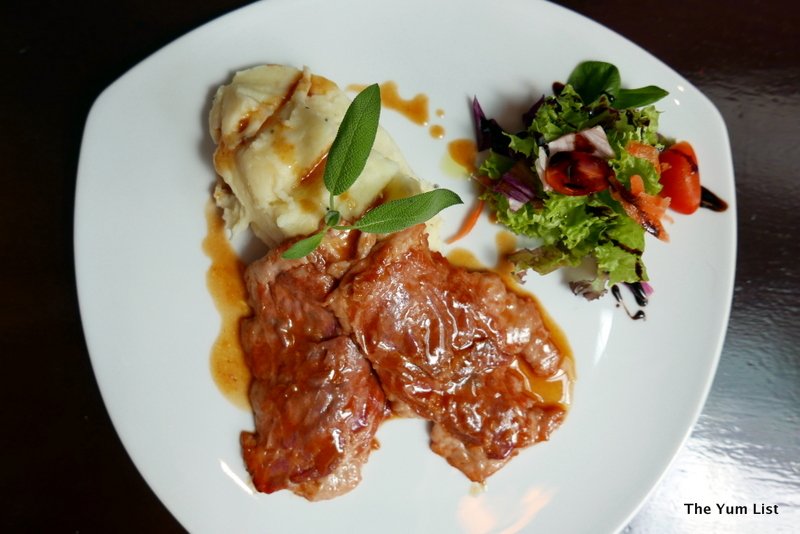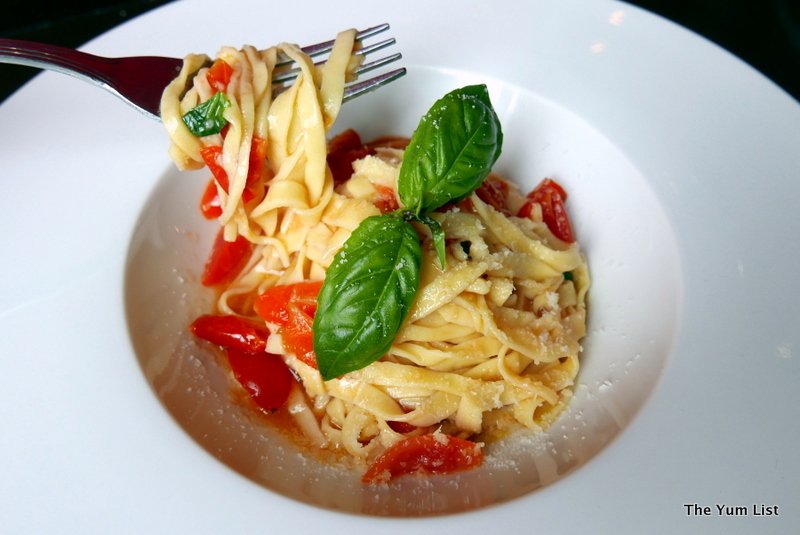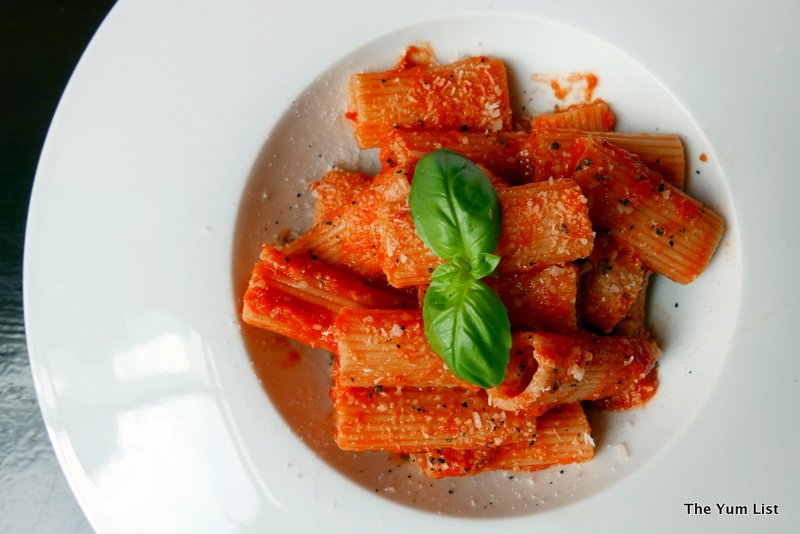 If by some stroke of luck, you have any room left in your stomach after everything else that has been consumed, the sampling of dessert at Neroteca is the perfect finisher. The pannacotta is decadently rich and creamy and topped with a fresh berry puree, while the tiramisu is as delicious as you would expect in an Italian restaurant. Perhaps the biggest surprise of the dessert round comes from the bignè – Italy's version of the cream puff, where Chef Daniele and his team fill light and airy pastry with a delicious creamy custard. I dare you to try and eat just one!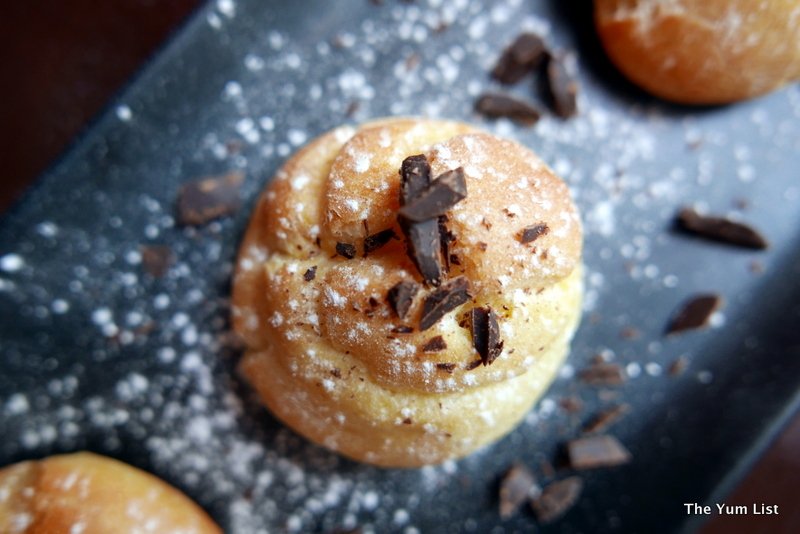 Reasons to visit: the food, atmosphere and service are impeccable; the selection of choices gives you a sampling of many different authentic Italian dishes; the porchetta; free-flow brunch – yes please!
Neroteca
8 Lorong Ceylon, Bukit Ceylon
50200 Kuala Lumpur
Malaysia
+66 3 2070 0530
[email protected]
www.neroteca.com