Monica Tindall
For me, there's nothing more charming than fresh floral arrangements and cool mountain air as a setting for an evening meal (or any meal of the day for that matter). The Restaurant at The Lakehouse, Cameron Highlands provides just that with Tudor-style architecture and period furnishings adding to the charm.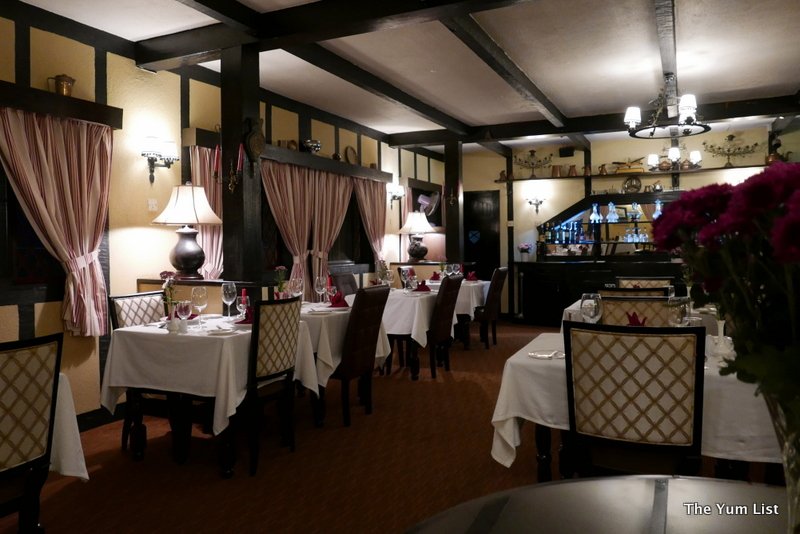 Headed by Chef Edmung Ling, who has been with the property for over 30 years, The Restaurant at The Lakehouse, Cameron Highlands offers a compact yet varied menu of western and local favourites with a daily three-course special featuring seasonal produce.
Dinner at The Lakehouse
On my initial night's stay, I dine on what I deem a reasonably priced three-course set of soup, main and dessert, including coffee and tea, for RM95. My arrival just happens to coincide with happy hour, which my friendly waiter, Suresh, kindly reminds me off, and within minutes I also have a nicely chilled glass of Woolshed Chardonnay from Victoria in my hand.
With some of Malaysia's best produce on the kitchen's doorstep, you can't go wrong with any order that includes local fruit and vegetables. Homemade cream of pumpkin soup kicks off my meal and a warm basket of bread and herb butter make a good accompaniment.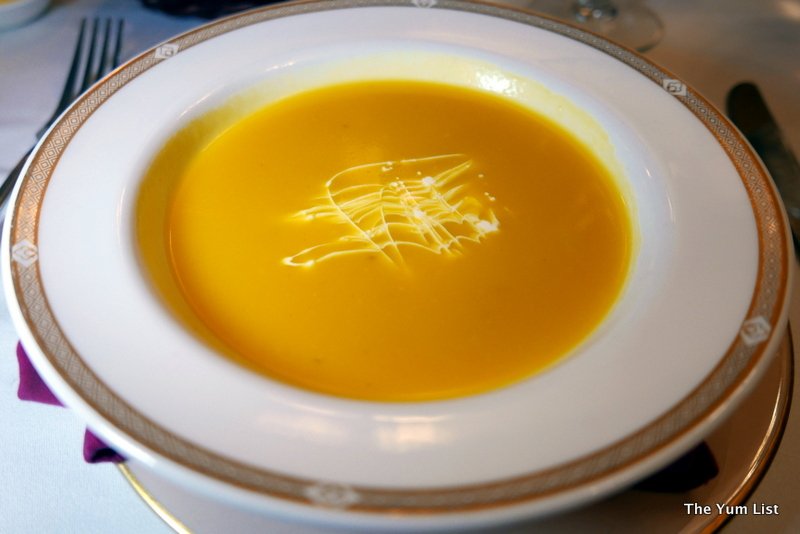 The main of pan-seared salmon is expertly prepared, cooking the fish through until it's flaky while maintaining its natural moistness. A sweet honey balsamic sauce is drizzled seductively over the fish and seasonal highland vegetables are flawlessly cooked allowing their natural texture and flavour to shine through.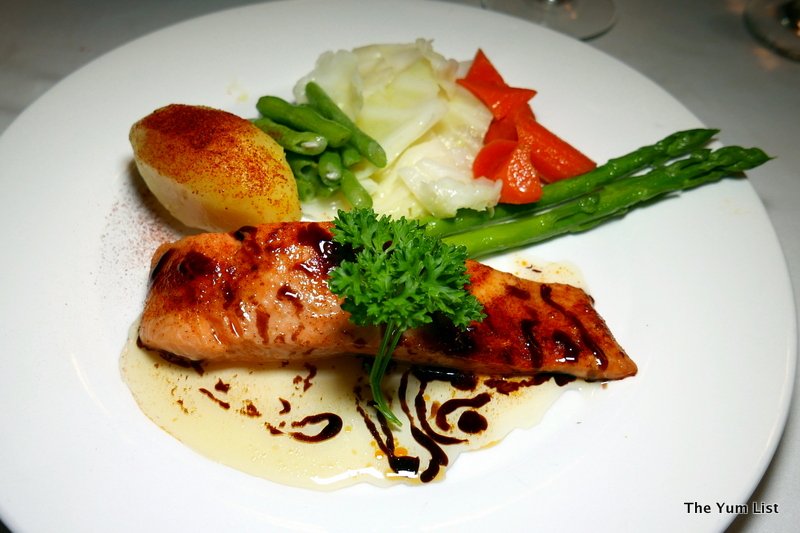 The dessert on the set is a strawberry trifle. As nice as it sounds, I request my berries unadulterated and delight in the brimming parfait glass of plump, ambrosial and deliciously sweet Cameron Highland specialities.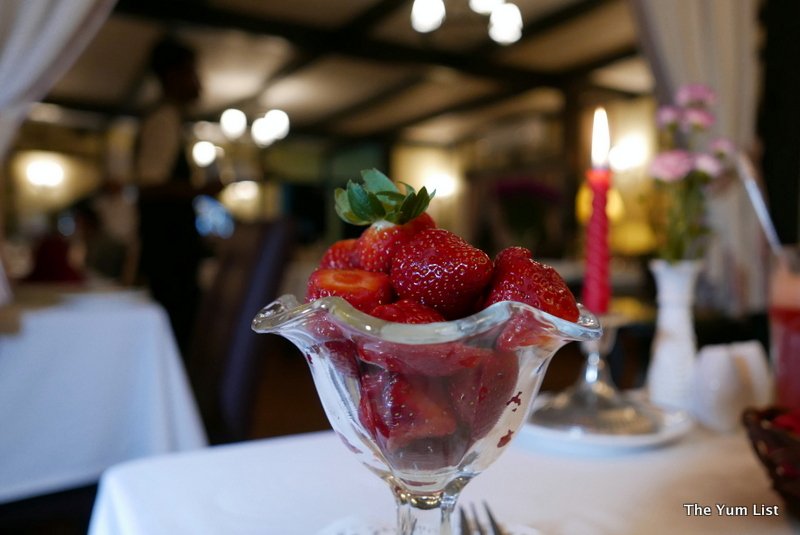 Lunch on the Terrace
I take lunch on the terrace the following day, and as I've had a good sleep-in and so a later breakfast, keep things simple with a vegetarian option of fettuccine aglio olio (RM28). Once again taking advantage of that local fresh produce, the traditional oil and chilli dressing is lifted with verdant asparagus, vibrant cherry tomatoes and black olives. While the pasta is cooked al dente and I enjoy the plant additions, my personal taste prefers a little less oil and a lighter touch with the spice. Chefs are happy to adjust meals to your liking, so remember that spice, oil and dressing are given in generous portions in Malaysia and tailor your order accordingly.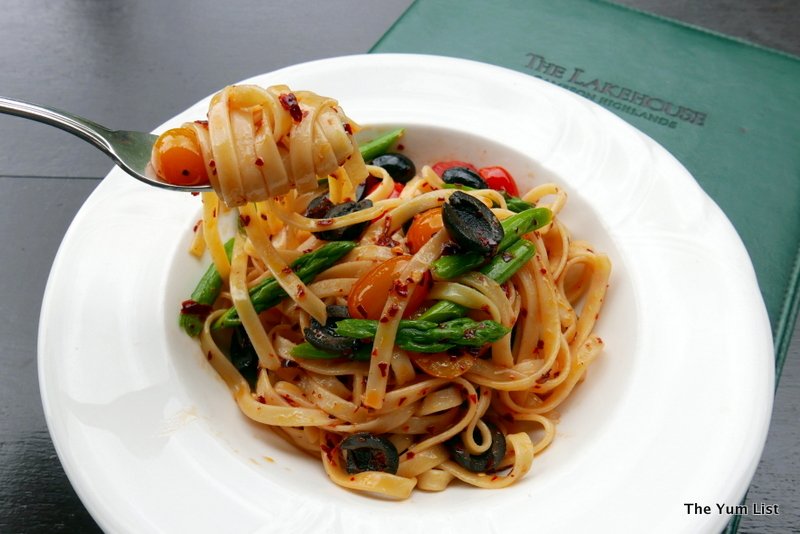 Later in the afternoon, a tea and scones set (RM24) is hard to resist and I find myself in the garden nibbling on warm house-made scones with whipped cream, butter, strawberry jam and a hot cup of Cameron tea. Check out the setting in my photo below: doesn't it look dreamy?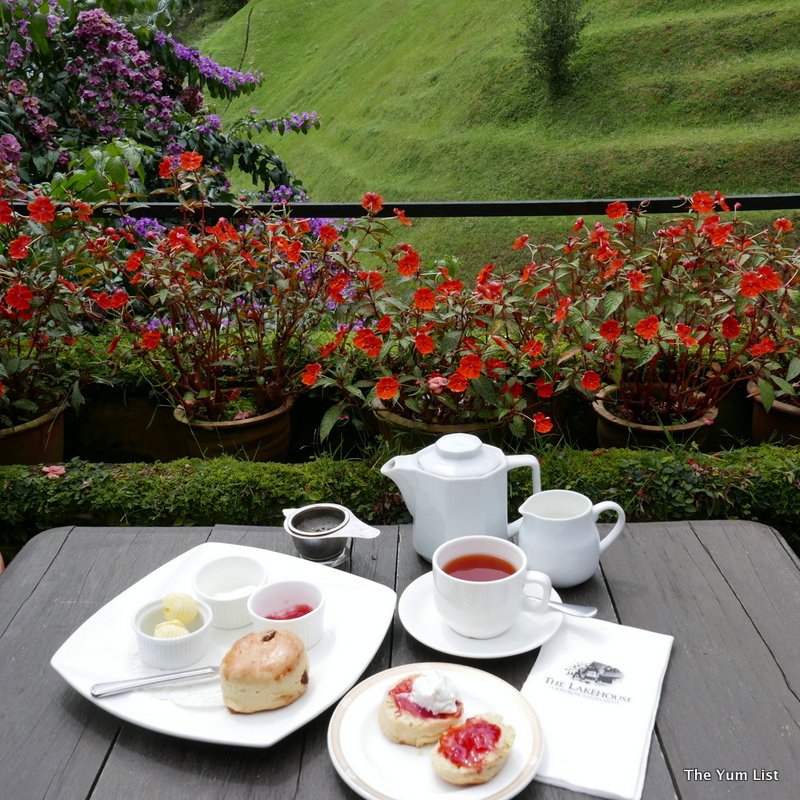 Alternatively, afternoon tea for two (RM78 per set) comes with a pot of fresh Cameron Tea and a tiered tray of tradition: finger sandwiches, grapes, strawberries, scones, banana cake, carrot cake and cheese tart.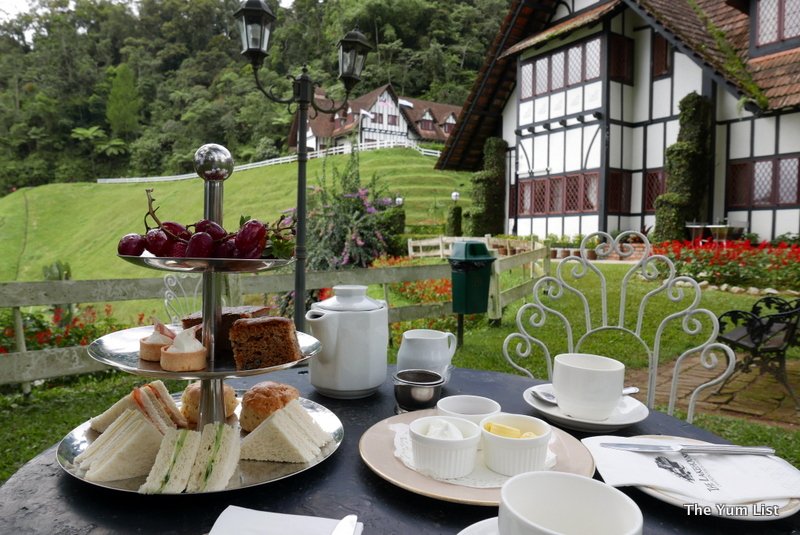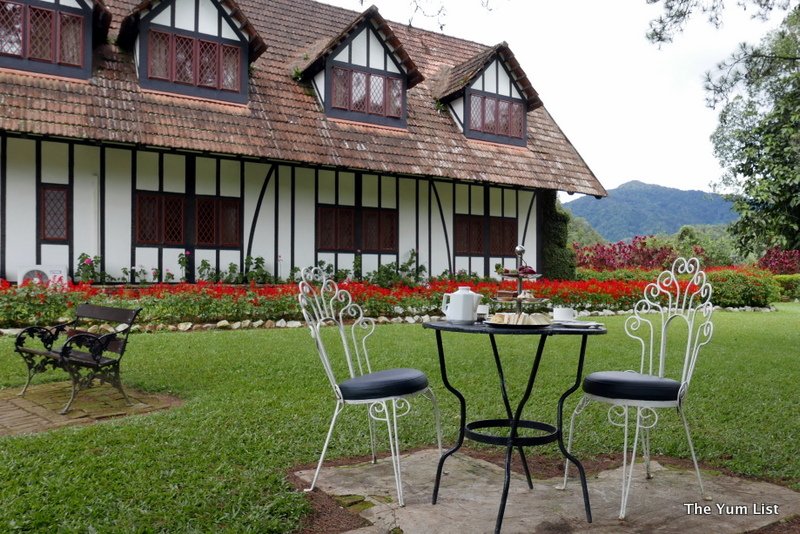 Dinner A La Carte at The Restaurant
My second evening, I'm back in a cosy nook of The Restaurant. I enjoy the seclusion of the corner so I minimise disturbance on other diners with my taking of photos and notes. Come as a couple, however, and the candlelit table, adorned with a vase of blooms, would be a romantic context.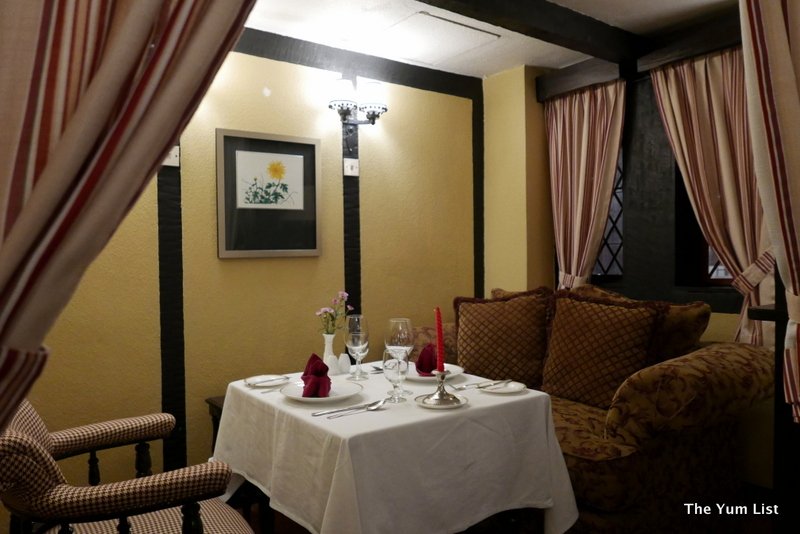 Tonight I order from the a la carte menu with roasted eggplant (RM25) as my starter. The local veg is roasted until seductively silky and joined with peppers, tomatoes, lemon juice, parsley and olive oil. It's similar to typical Italian antipasti and goes well with a glass of wine.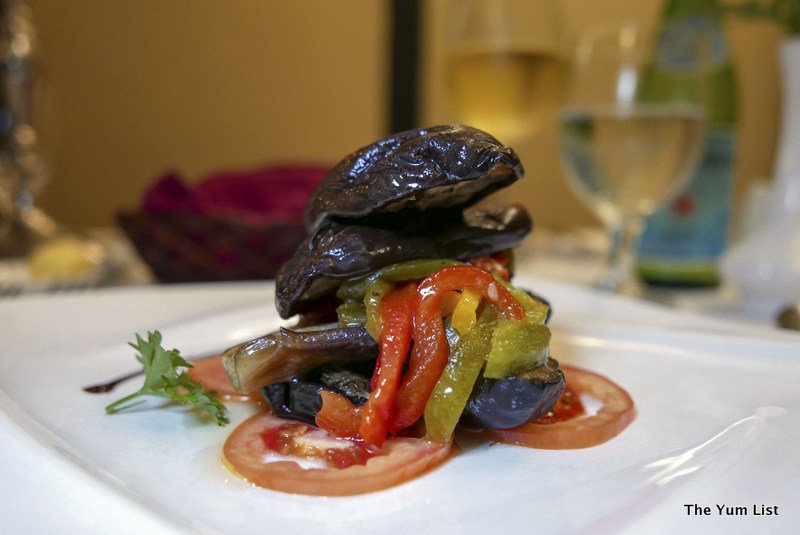 Grilled chicken breast (RM56) takes my fancy as the main. It's cooked until golden on the outside and seasoned with balsamic vinegar. Fettuccine and asparagus fill up the plate making it a meal that could easily fill the tummy all on its own.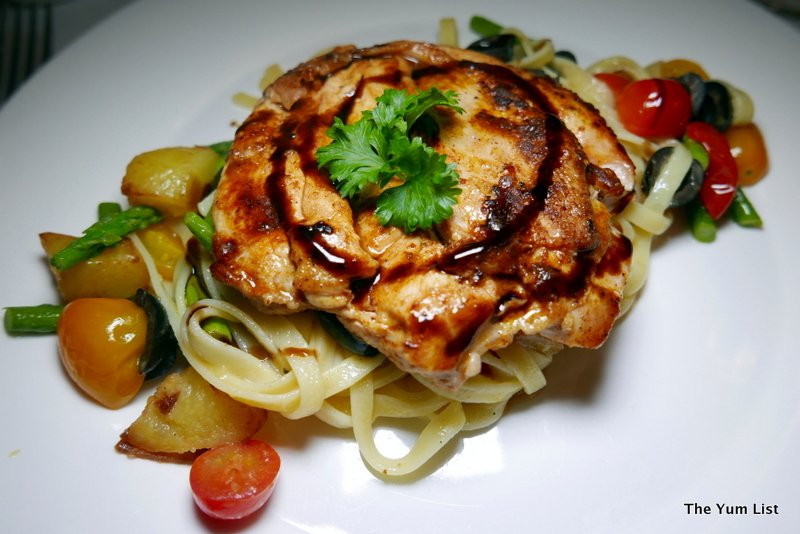 This cool environment makes me feel like something warm and comforting for dessert and chef's apple crumble (RM20) fits the bill. Sweet and sour stewed apples are topped with a buttery crumble and come with a scoop of vanilla ice cream that slowly melts atop the warm dessert.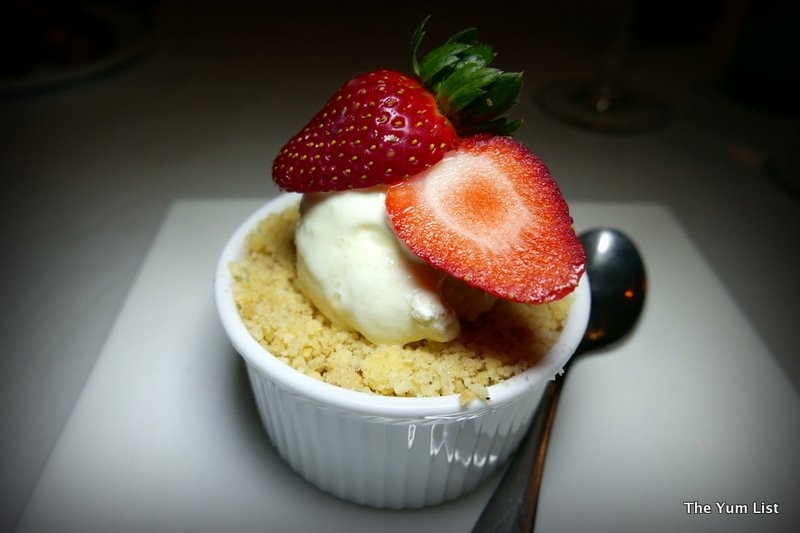 Food at The Restaurant at The Lakehouse, Cameron Highlands is simple and comforting. Service is fast and friendly and the setting absolutely charming.
Reasons to visit: Simple comfort food in a charming setting; friendly and efficient service.
The Restaurant, The Lakehouse, Cameron Highlands
30th Mile Ringlet
39200 Cameron Highlands
Pahang, Malaysia
+6 05 495 6152
[email protected]
www.lakehouse-cameron.com