Monica Tindall
I'm the type of person who plans a vacation around where we're going to eat (and drink). Once the gourmet list has been mapped out, I then figure out what sights to see along the way. Online reviews are a wonderful resource to help decide where to visit but personal recommendations from foodie friends and having a little insider help from mates in the food and beverage industry means we set out with a well-researched compilation. And, this was the case for our recent stay in Ho Chi Minh City. Chefs, mixologists and foodie residents helped us assemble a list of the best bars and restaurants in Saigon, and then, of course, we personally tried them out to vet each one. So here's our list of:
Where to Drink and Eat in Ho Chi Minh City
The Park Hyatt Saigon is where the well-dressed set, young and old, converge to be seen. But, there's more than just a sophisticated setting to be found here, the food and beverage options are fantastic. Square One is the hotel's latest renovation and the striking restaurant offers both an authentic Vietnamese kitchen and a modern French bistro with an excellent wine list to match.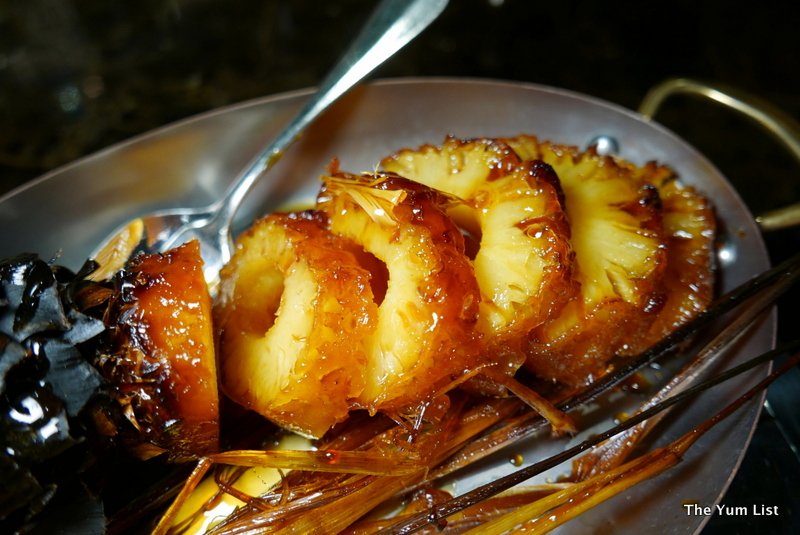 Don't venture too far away from the hotel yet, as the Park Hyatt Saigon also has one of the most graceful hotel buffet breakfasts in the city. I'm really not a fan of buffets but this one is worthy of your time and dollars.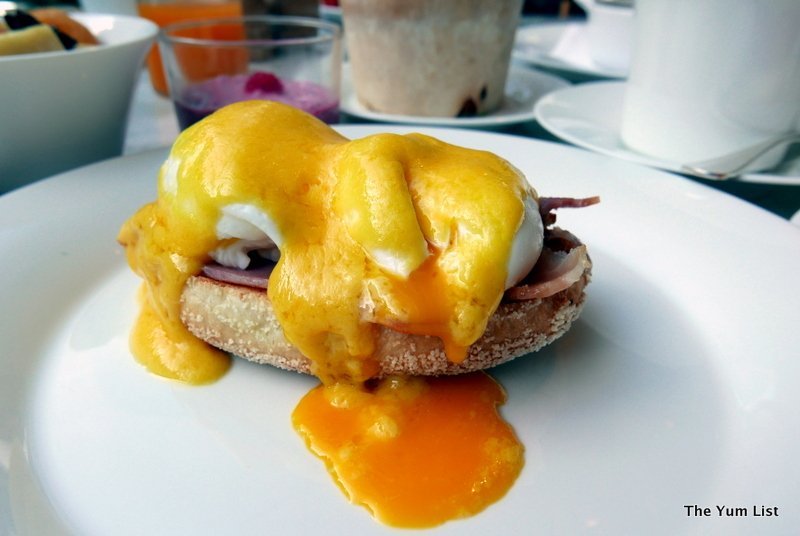 Secret House Vietnamese Restaurant and Cafe is a wonderfully unexpected find in a side street. A beautiful chic rustic building has a flourishing herb garden in the courtyard. Serving a comprehensive menu of Vietnamese dishes: fresh spring rolls and Vietnamese pancakes are recommended orders.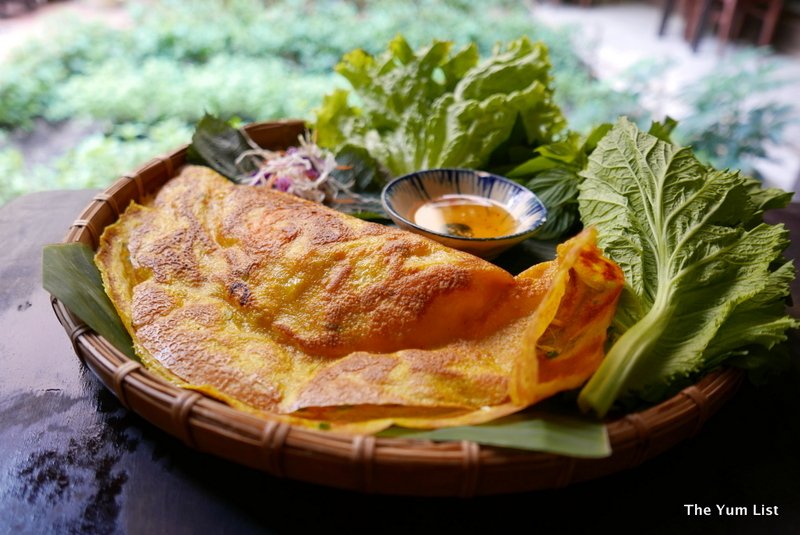 THE spot for coffee addicts. The Workshop has every type of brew imaginable, free WiFi and a hip setting accessed via a narrow alleyway lined with scooters.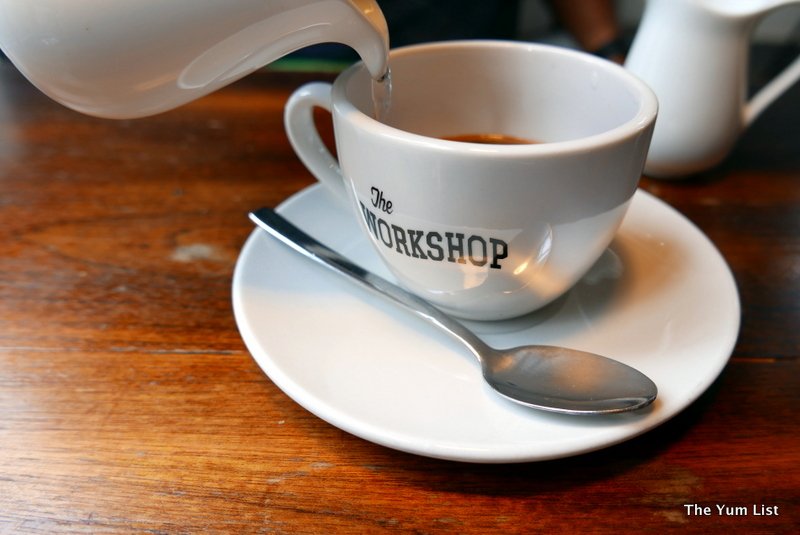 Saigon Saigon, Caravelle Hotel's rooftop bar, has just as much character and history as the city's landmark Rex hotel but much better drink prices. Come at sunset and get a taste of history here that won't break the budget.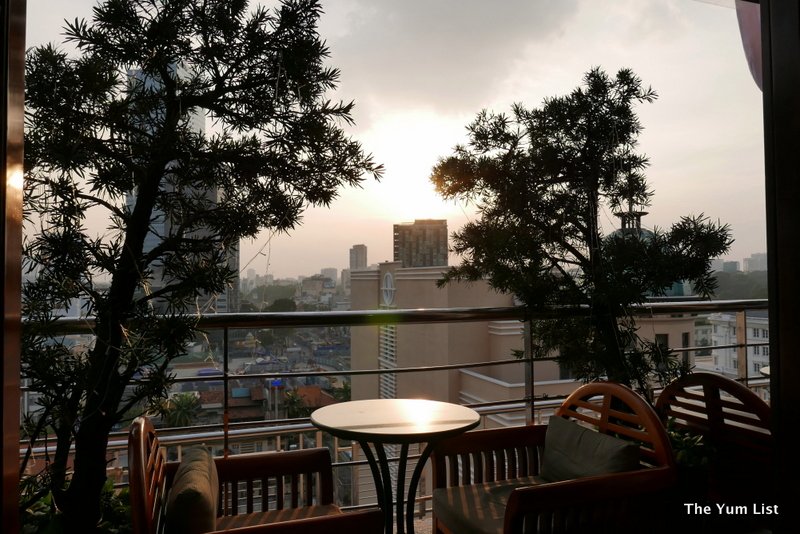 The cocktail scene in Saigon is really picking up speed with some serious bartenders executing the classics with perfection but also innovating with local ingredients and putting some truly delicious mixes in the hands of bar hoppers. The Racha Room should be on every cocktail enthusiasts list with the must-tries being The Racha Room and the Hot and Stormy. Go during happy hours and get 50% off all beverages sold by the glass.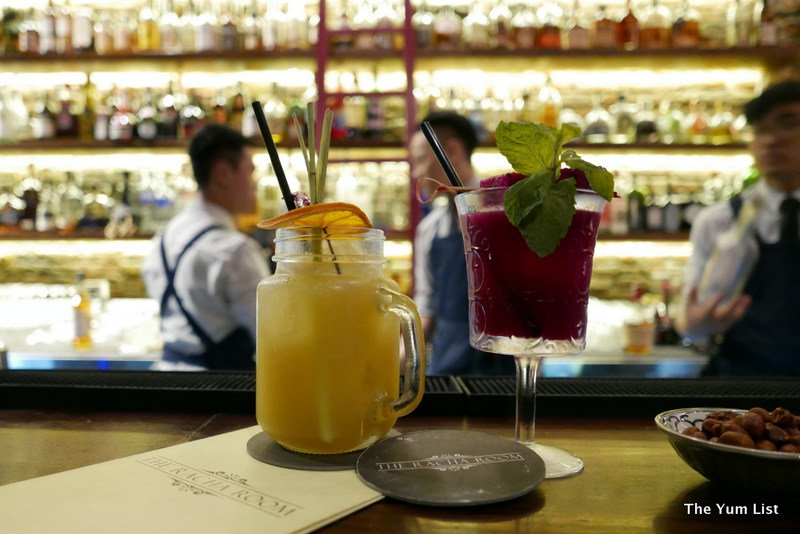 Elegant vegetarian restaurant with an extensive menu, English speaking staff and credit card payments accepted.
Apartment 42 Nguyen Hue
Cafe-hoppers and lovers of all that's hipster shouldn't miss Apartment 42 Nguyen Hue – essentially it's an entire apartment block of cafes, boutiques and shared workspaces. Most face the road and many have mini outdoor balconies providing great views of the popular walking street and its monuments. It's a rabbit warren of cool finds and if you like to sip, shop and nibble you could easily pass a few hours here.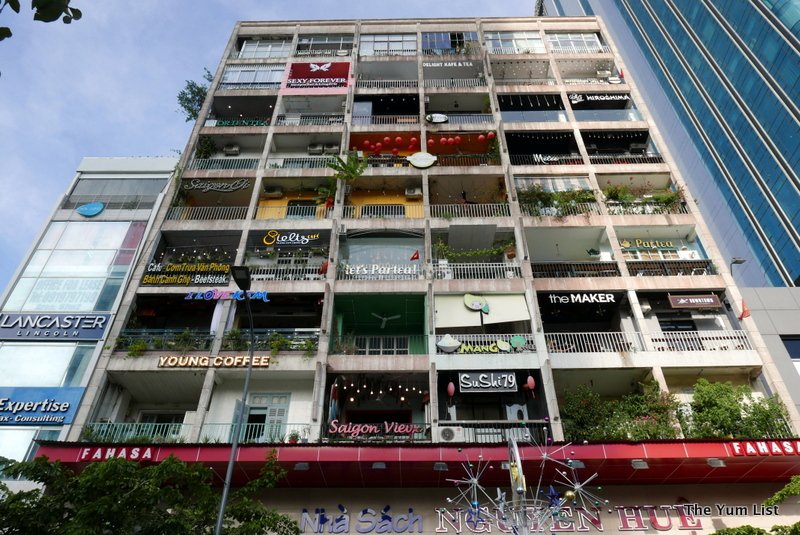 This Aussie owned bar has a modern feel with sleek indoor and outdoor areas splashed in cool greys, lots of leafy green and the odd fairy light. GREAT cocktails and awesome happy hours between 5 and 8 pm daily.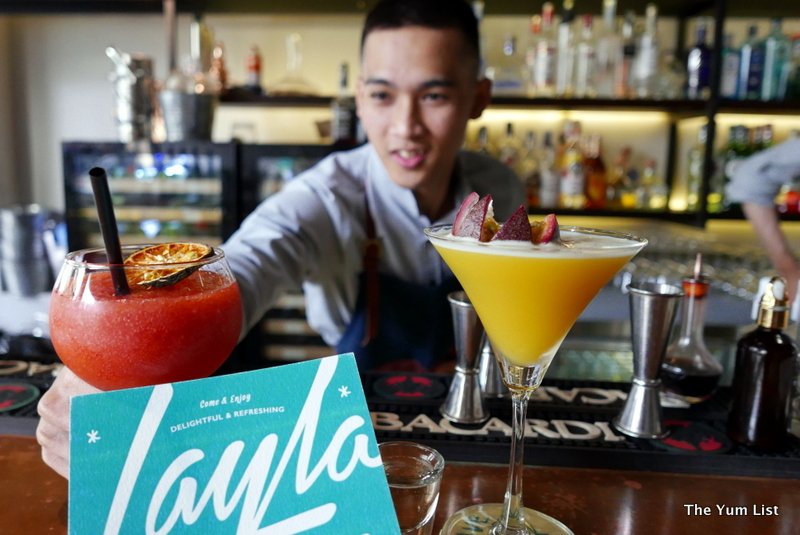 The same owner of The Racha Room again delivers superb cocktails but this time more classic in nature with a strong focus on gin and whisky at Stoker. The atmosphere is of a gentlemen's club with lots of dark wood and studded leather.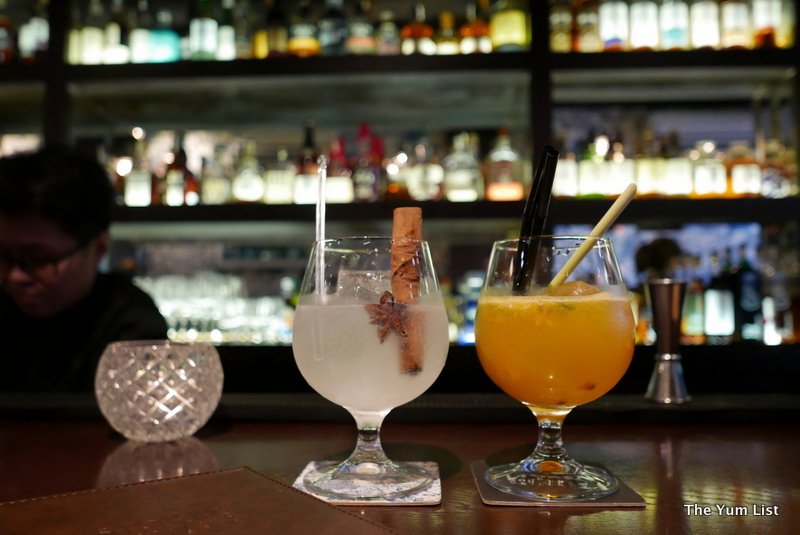 This is the spot to come if you love your whisky and appreciate a little quieter, more speakeasy style, of establishment. Bartenders are knowledgeable and readily make recommendations based on taste preferences. Happy hours run daily between 5 and 8 pm offering 30% off all bespoke and signature cocktails.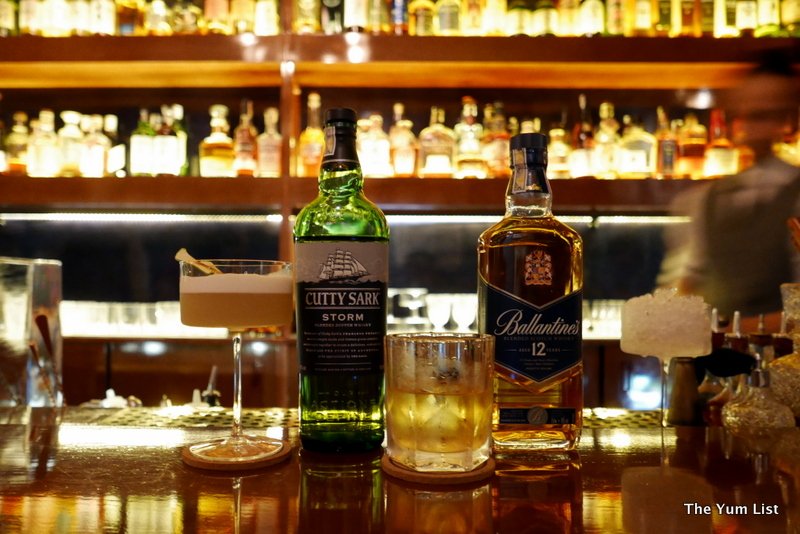 A little off the tourist strip the charm of this bar is its dirty rocker feel. The street (and at peak hour sidewalks) is lined with scooters and tiny plastic stools warmed by locals filling their tummies with bowls of soup noodles. 90's rock music (Nirvana, Aerosmith) adds to the edgy feel. But, the reason to visit is the bar's extensive range of craft brews. There's a comprehensive line-up from light to dark but the most famous and a good way to enter is their Primeval Forest Pilsner.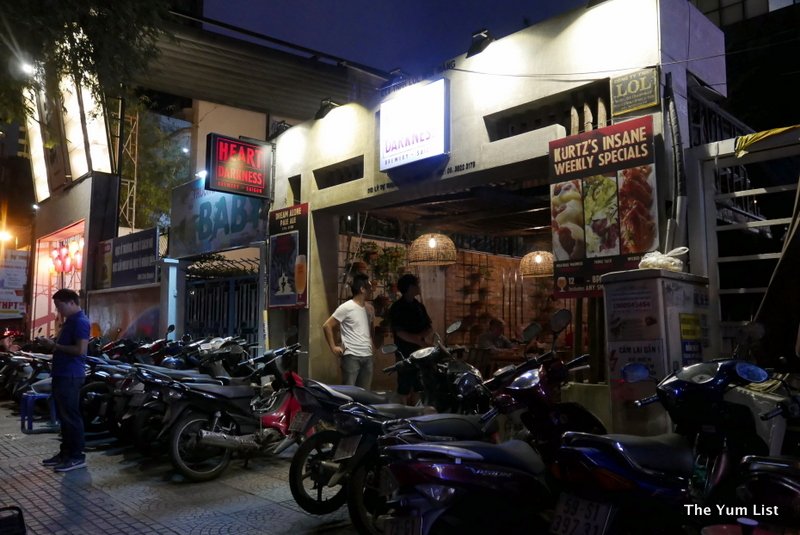 Ben Thanh Streetfood Market
Sure, this is a food hall that has been created for tourists but it is conveniently located just behind Ben Thanh market and hosts a vibrant mix of cuisines and beverages all under one roof. Hygiene standards are regulated and it's a great spot to soak up the buzz of a food market without worrying about upset stomachs.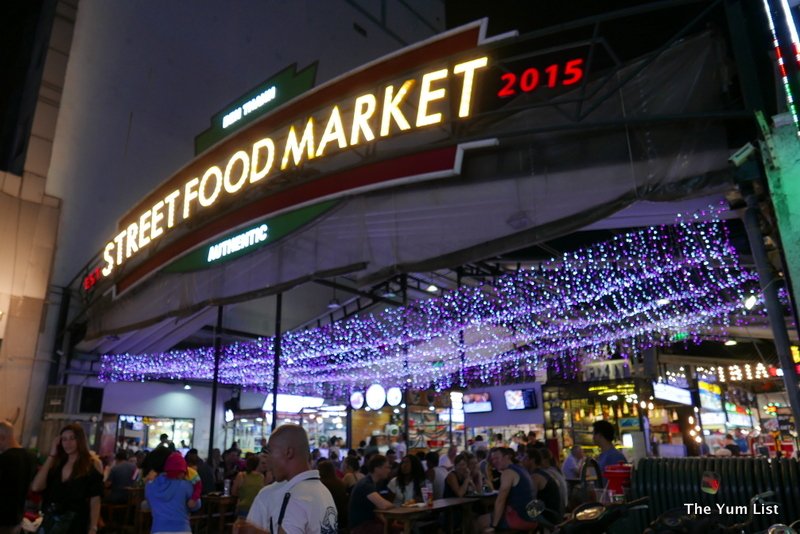 What do you consider to be the best restaurants in Saigon? Where would you like to eat in Ho Chin Minh City?