Monica Tindall
We're lucky to celebrate Valentine's early at The Yum List with a preview of Nizza's five-course dinner menu. The latest opening in the stylish Sofitel Damansara Kuala Lumpur, Nizza's food and setting are inspired by the French Riviera.
The contemporary interior is light and bright. Splashed with blue and white, a cool calm feeling of eating by the sea is carried through with views over the hotel's chic pool deck. Images of the coastline of Cote d'Azur are conjured with the fashionable outdoor pool bar, seaside cabanas, and relaxed comfy seating.
Cocktails at Nizza
Cocktails by the Pool Bar lubricate conversation and ease us into the evening. The pleasant temperature and light breezes that drift through initiate the meal very agreeably. Mixologists have designed their own craft cocktails and too have a good selection of specialty gin and vodka creations. I try the Big Bad Monkey (RM44) featuring Monkey 47 Sloe Gin with Fever Tree Indian Tonic, garnished with dried blood orange and rosemary. Hubby samples one of the signatures, Garden of Eden (RM40). Based with Hendricks gin it's mixed with brown sugar, hand-pressed lemon juice and basil, elderflower liqueur and topped up with a dash of Champagne. Both are delightfully refreshing and served in curvaceous glasses bringing a sense of sensuality to the affair.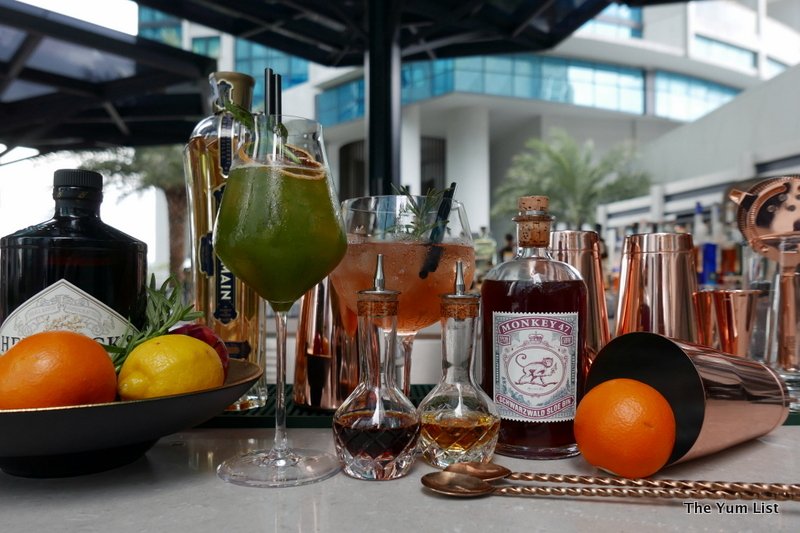 Focaccia
Not listed on the menu but served as a precursor to every meal is the house-baked focaccia. It is absolutely scrumptious! Artichoke dip comes on the side today but these rotate depending on chef's mood. The dip takes six hours to make! The artichokes, garlic, onions, caperberries and fresh herbs are confit together and then blitzed with oil and Dijon mustard to create the emulsification.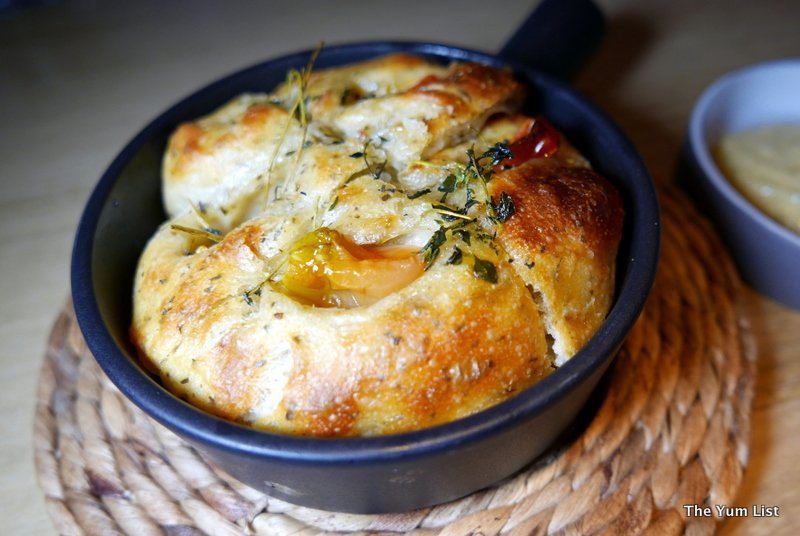 Appetiser
With the hotel's French heritage, it would seem the classics are the best place to begin an evening of romance. Fine de Claire oysters on ice come with spheres of sherry vinegar caviar and lemon pearls which make small explosions in the mouth enhancing the mollusc's aphrodisiacal reputation.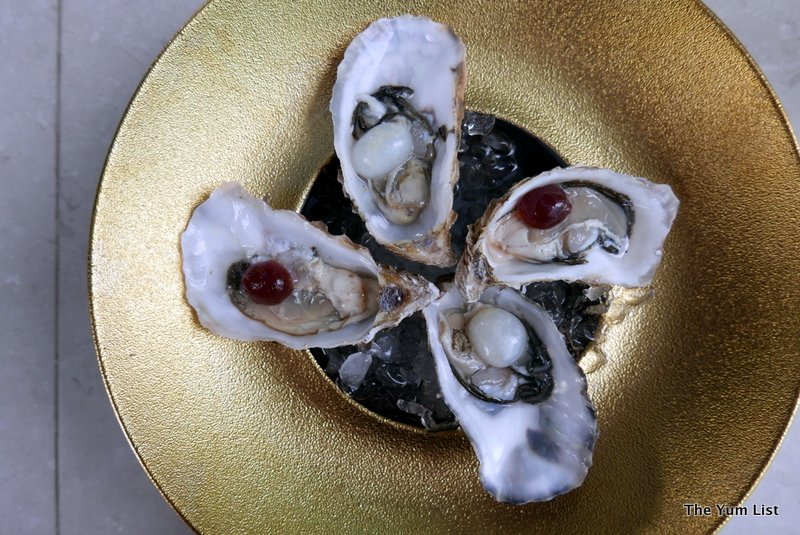 Salad
Continuing with freshness, a crisp lobster salad features poached crustacean with avocado, almond, tomato consommé and tarragon. A thin jelly covers the salad making for very pretty presentation and the variety of textures keeps things interesting in the mouth. Yum.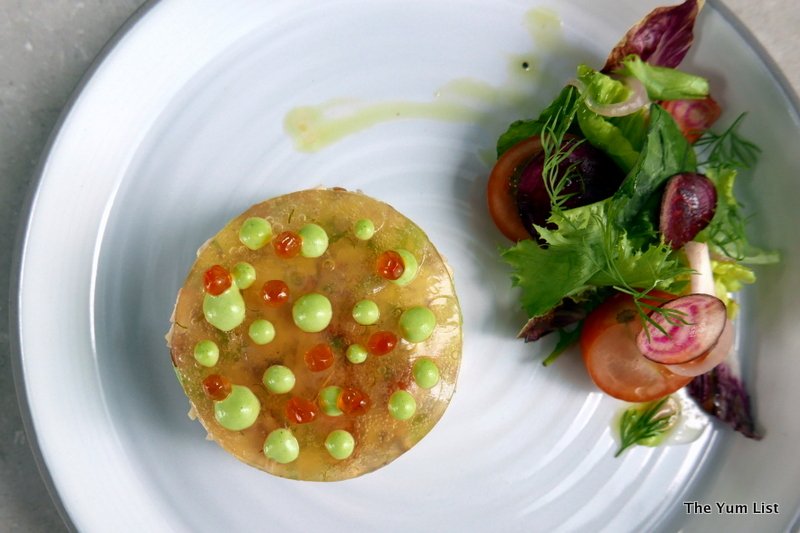 Soup
The colours of the Mediterranean persist in a luscious green pea veloute. Thick and creamy, the soup is topped off with ricotta cheese and lemon ravioli, a sprig of mint, sturgeon caviar and Parmesan oil.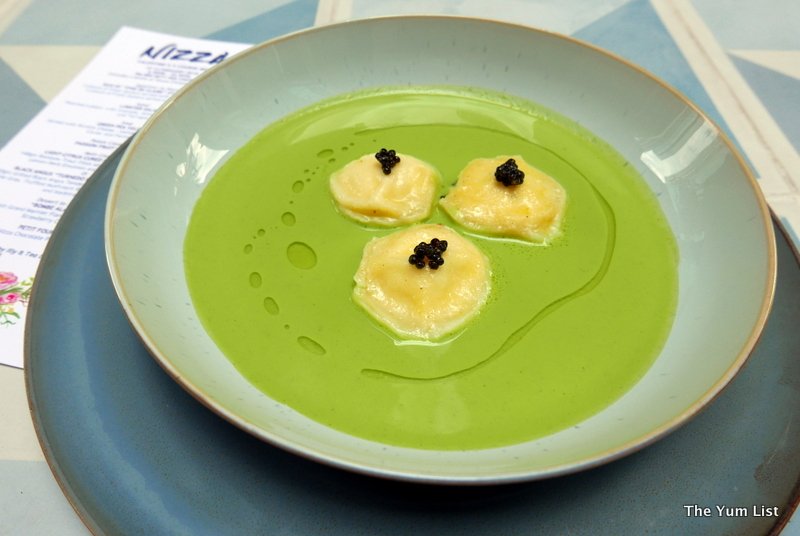 Palate Cleanser
Passion fruit granita, a personal favourite, refreshes the palate before moving on to the mains.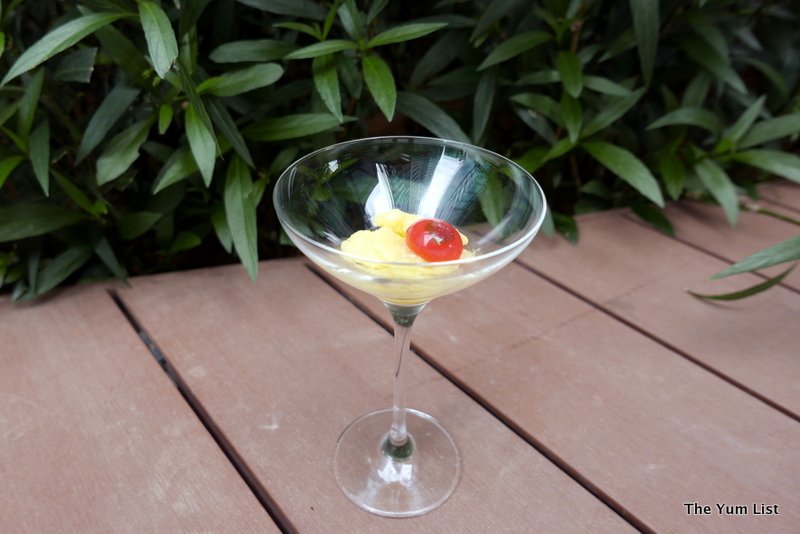 Main Course Menu at Nizza
We have a choice of fish or beef for the principal plates and it seems the only responsible thing to do would be to order both. My 140gm of lightly citrus-cured rainbow trout from New Zealand is lushed up with three golden-seared scallops and jazzed up with lemon-herb emulsion. Plated atop a hollandaise risotto the size is just-right.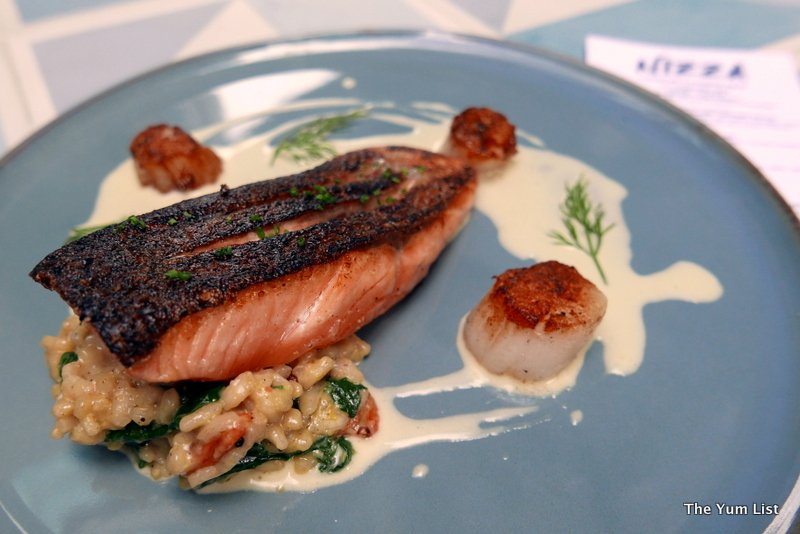 Hubby's Black Angus "turnedos Rossini" tenderloin (120gm) is cooked exactly as ordered, charred on the edges and pink within and served atop a bed of caramelized mushrooms. The indulgence is anointed a voluptuous pan-seared French foie gras crown (goose liver) and drizzled seductively with a glistening Madeira Sauce. Truffle mushroom ragout and potato dauphinoise do nothing to lighten the classic French extravagance. It's rich and very satisfying. Charcoal and wood-fire give the meat and mushrooms a wonderful smokiness.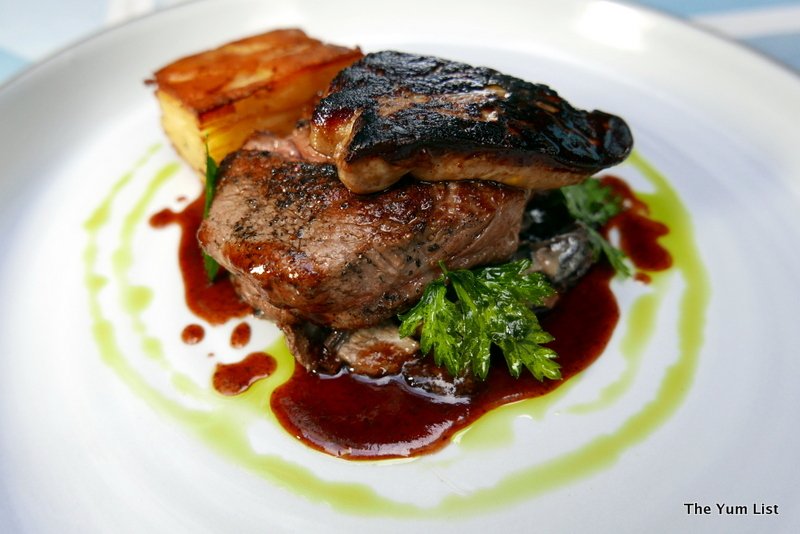 Dessert
Lighting the passion (literally) Bombe Alaska is set aflame as the fifth and final course. After the outer Italian meringue is lightly browned by the Grand Marnier torching we slice in to find fluffy sponge cake and ice cream. Strawberry coulis offers something pretty for the camera and hint of tart to break up the sweetness.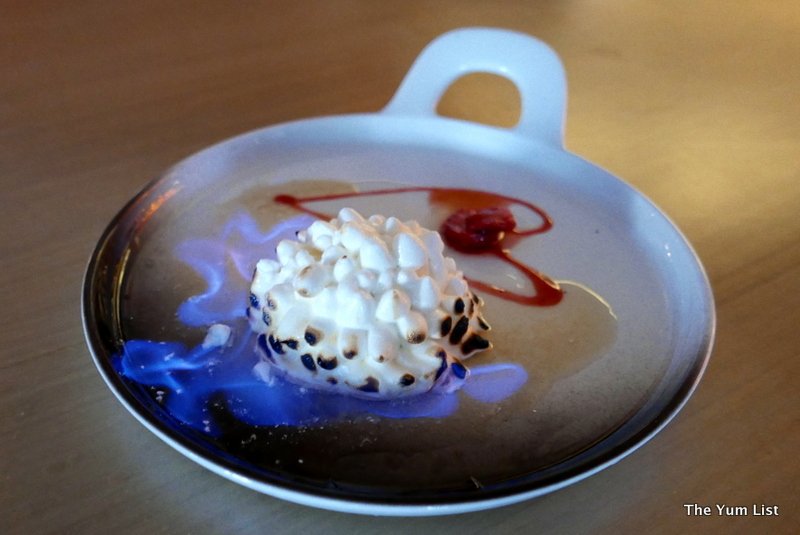 The five-course menu is available on the 13th and 14th of February from 6:30 pm – 10:30 pm and is priced at RM880 nett per couple inclusive of one bottle of Veuve Clicquot Champagne, Petit Fours, Coffee by Illy and tea by TWG.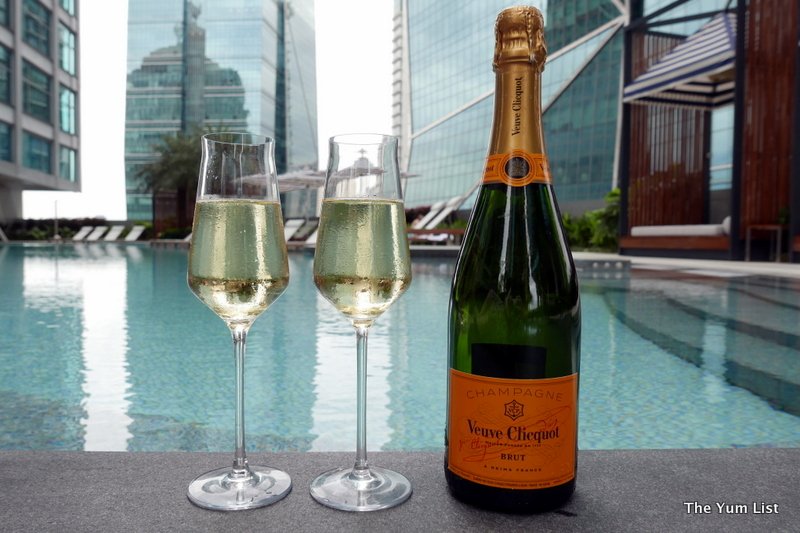 Reasons to visit Nizza: contemporary and casual setting; choice of indoor or covered outdoor dining; a decadent menu of very good value – oysters, caviar, lobster, trout, scallops, tenderloin, foie gras and Champagne – all of those premium products for RM880 for two people.
Nizza
Sofitel Kuala Lumpur Damansara
5 Jalan Damanlela
Bukit Damansara
50490 Kuala Lumpur
Malaysia
+6 03 2720 6688
[email protected]
www.sofitel.com
Check out our staycation at Sofitel Kuala Lumpur Damansara here.