Monica Tindall
I'm not a buffet fan.
Even when buffet breakfast is included in a room's price I'd much rather choose the hotel's club lounge or go out to a local cafe.
Lines, shared mess, food that's dry around the edges, and questionable hygiene standards of other guests; it's just not my thing.
Breakfast at Park Hyatt Saigon
Breakfast at Park Hyatt Saigon, however, is a distinct affair. In fact, if you are in Ho Chi Minh City I recommend you dress up, grab your friends and get yourself a table at one of the most pleasant hotel breakfast buffets we've been too.
Giant doors mark the entrance and elegantly dressed hosts welcome our arrival. Jazz, swing and jive hits from the 40s hum from a quality sound system and our mood immediately picks up with the cheery tunes. As we pass the barista bar the smell of freshly brewed coffee further awakens our senses and we take in our seating options.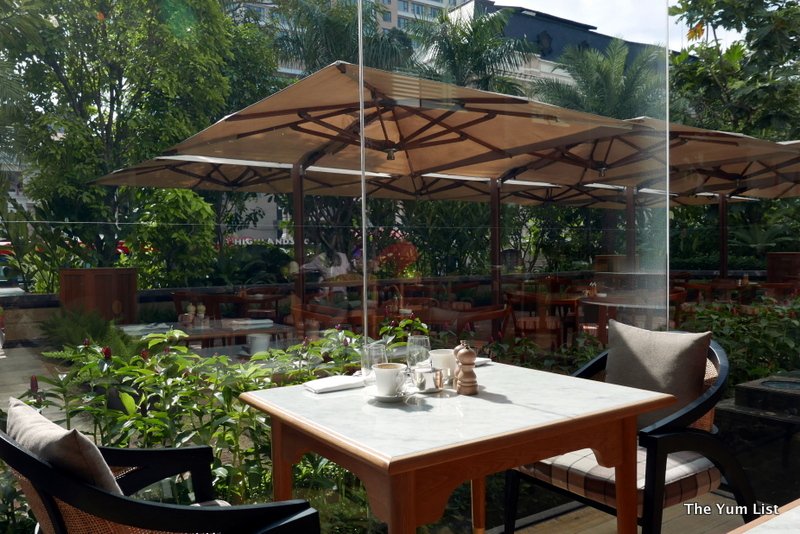 The barista bar is tempting. Caffeine calls and it would be easy to take roost here. There are three other sections though – indoor tables with the open kitchen as the centrepiece, a glass-enclosed verandah, and an umbrella-shaded outdoor courtyard. Wood and marble-topped tables, some well-placed potted plants and the occasional contemporary artwork complement the colonial design. It's the daylight that attracts us most and cooled by the air-conditioning, the glass-walled patio gives us light without the heat.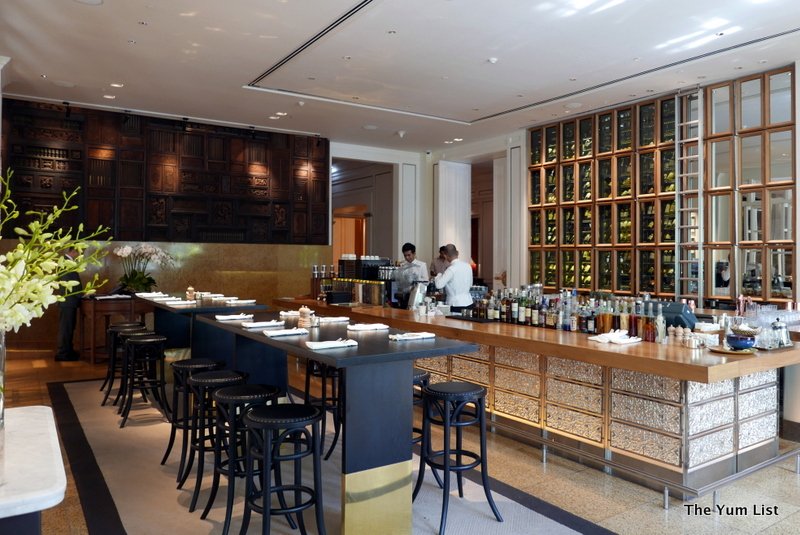 White-coated wait staff take our beverage order and soon we're established with a French press coffee and soy-milk cappuccino while we browse the a la carte options. Wait. Didn't I say buffet?
Best Breakfast in District 1?
Breakfast at Opera in Park Hyatt Saigon provides an extensive buffet but main dishes (as many as you like) can be ordered a la carte (included in the single buffet price), meaning you don't ever have to leave your seat if you don't want to. Mmm… I'm starting to warm up to this "buffet" idea.
The standard eggs done any number of ways, French toast, pancakes and noodle bowls are all for the choosing. Hubby's content with an omelette and chefs are happy to make my custom order of poached eggs with avocado, asparagus, mushrooms and grilled tomatoes. With coffee, juice and eggs on our table (without having to lift a shared spoon) there's not really any need for us to go much further.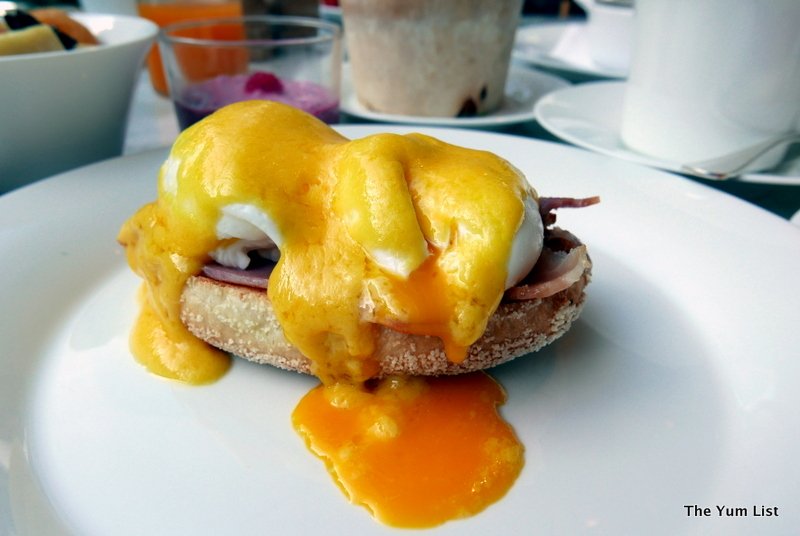 Park Hyatt Breakfast Buffet
There is a buffet calling, however, waiting apparently for me to tell you how dreadful it is. But. It's not. It's actually quite tolerable. Dare I say, agreeable, or even terrific?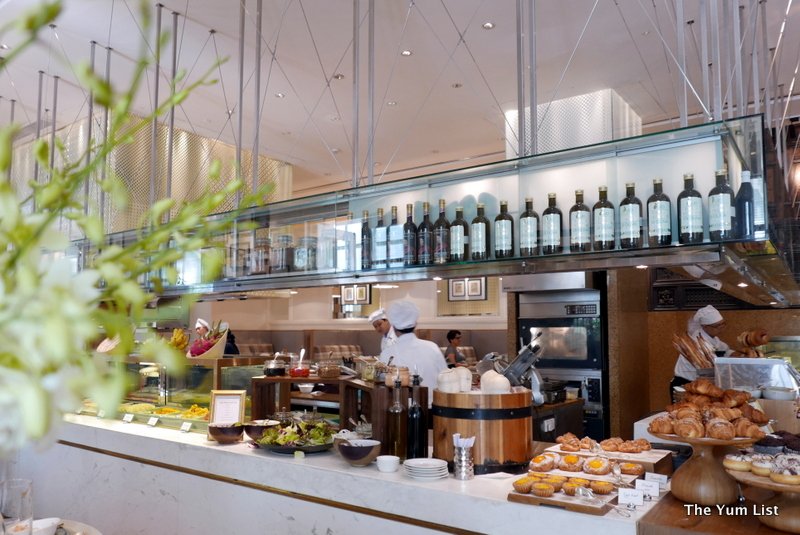 The long rectangular smorgasbord is backed by open kitchens and live cooking stations.
Down one end there's a fabulous selection of nuts, seeds, cereals and poached fruit accompanied by a choice of milk; whole, skim or soy. The opposite end hosts baskets and trays of gloriously buttery flaky pastries that, despite their distance and polar positioning might tempt even the most health-conscious away from the nuts and seeds.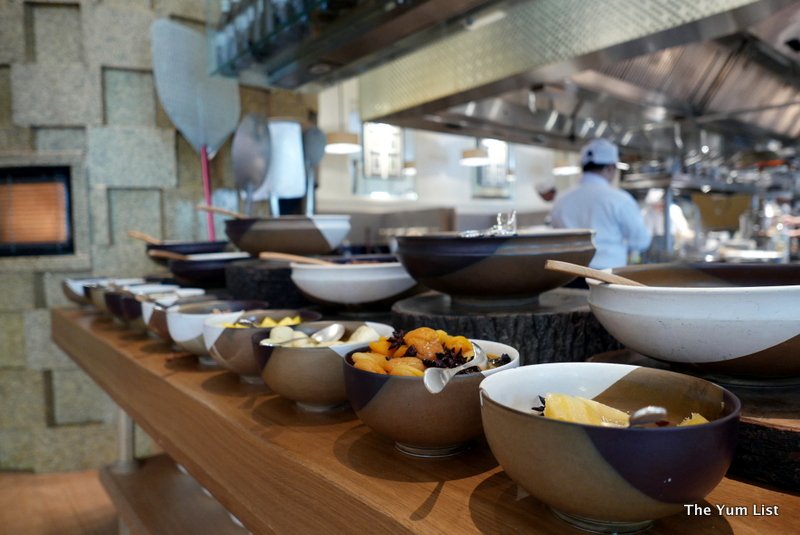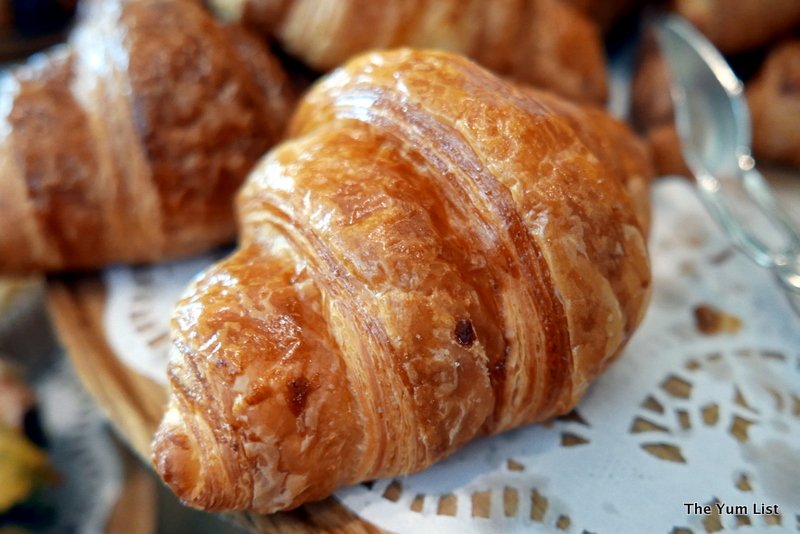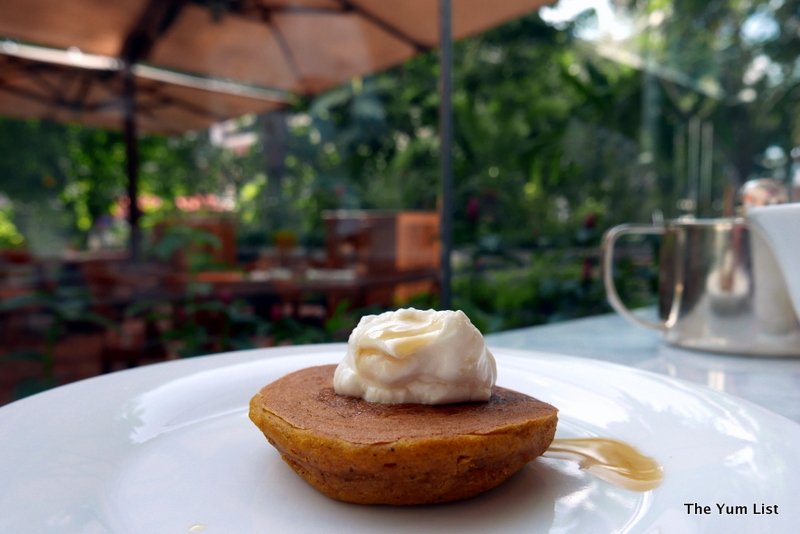 Then, there's the middle. The hot items. Beans, veg and bacon. Glorious strips of bacon. Bacon in all of its forms. Maple bacon, crispy bacon and a whole leg of pineapple glazed ham glistening with a sensuous shimmer.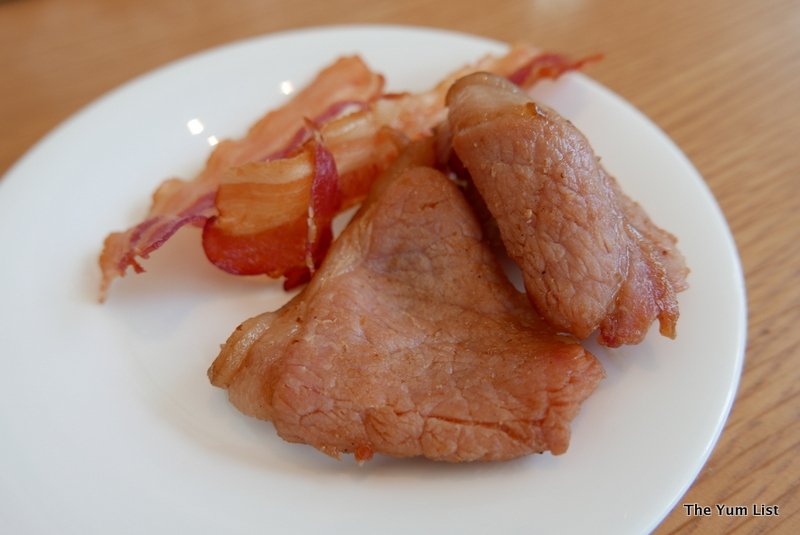 As if to counter a possible heart attack from bacon envy alone, the next section is a display of freshly cut fruits with papaya so sweet it would be easy to take a whole plate. There's yoghurt, Bircher muesli, chia seed puddings and freshly cut coconuts too.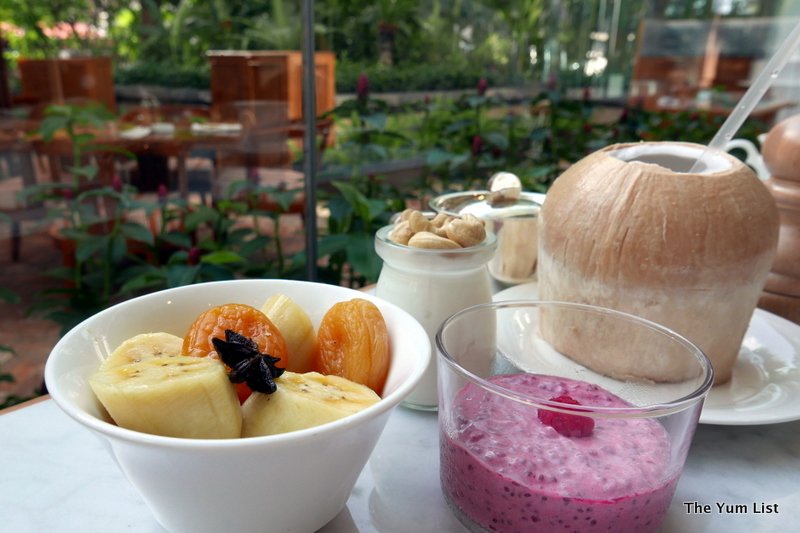 Eating my thoughts (along with a crusty slice of sourdough that I just nabbed from the fantastic bread section) I make my way back to our sunlit table and agree with hubby that we'll return again tomorrow.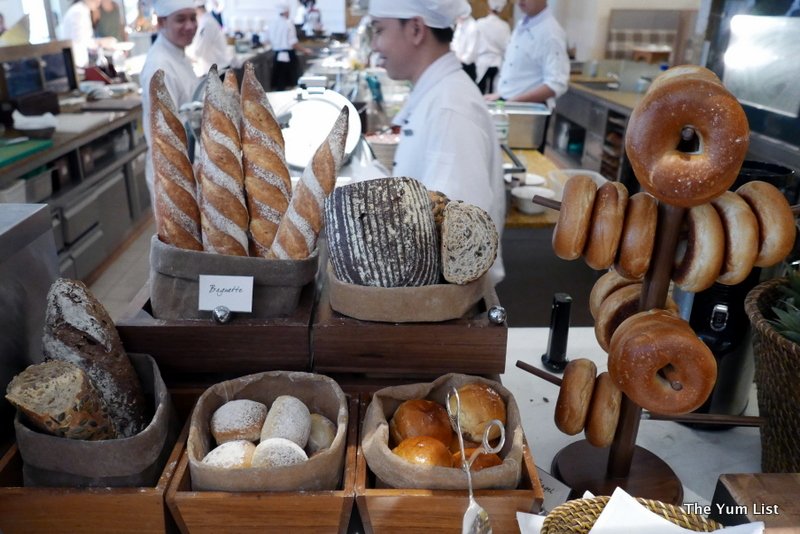 Reasons to visit Opera buffet at Park Hyatt Saigon: a la carte options alongside an extensive buffet; fantastic bread and pastry section; loads of bacon; good healthy section; stylish setting; not your usual hotel buffet.
Breakfast Park Hyatt Saigon
Opera Restaurant Park Hyatt Saigon
2 Lam Son Square, District 1
Ho Chi Minh City (Saigon)
Vietnam
+84 28 3824 1234
saigon.park.hyatt.com