Words: Craig J Selby      Photos: Monica Tindall
We are so very lucky to live in Malaysia with an abundance of fantastic food, and even more so during festive times. As we enter into the Chinese Year of the Dog, we're embraced by those familiar ting ting ting songs playing in every mall, sweet aromatic pineapple tarts flooding the night markets with their seductive temptation, and tables of standing patrons tossing colourful food into the air with giant chopsticks.
Gong Xi Fa Cai everyone, Happy Year of the Dog!
A few of us from The Yum List recently headed over to Five Sen5es at the The Westin Kuala Lumpur for a sumptuous Chinese New Year's Feast. We dined on dishes from across three stunning set meals available for groups during the festive season. You'll be pleased to know that the dishes are available a la carte also for those who don't want to dine in groups of ten, or for those, like me, who just want to feast on a few of their favourites.
Our Chinese New Year experience commenced with some theatre: Yee Sang – a traditional dish for this festive time, sharing luck and prosperity, involves everyone at the table mixing the dish with their chopsticks. The higher you can raise the ingredients, the more prosperous the year will be. At Five Senses, the Yee Sang is made special with the inclusion of fresh Norwegian salmon. The eclectic vibrant colours, rich sweet sauces, varied textures of crunchy, crispy, creamy in each bite – all make for an exciting dish. More so if it's your first time experiencing it. (Standard for RM 98; large for RM 168 – I'll take a large, thanks.)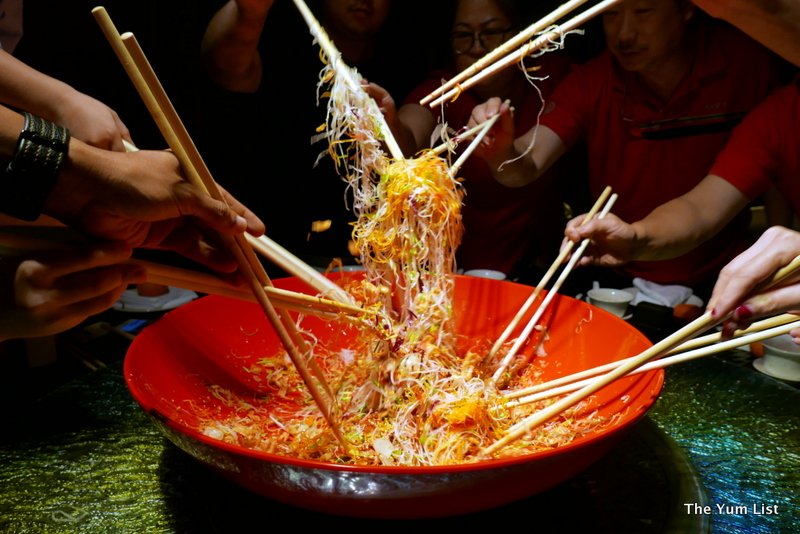 A Chinese banquet must have soup (RM 68). Usually, first or second, the soup is a 'tempter' for what is to come, setting the stage for the remainder of the meal. Many traditional soups are double boiled, adding complex flavours to the experience. Add dry scallop, morel, and baby cabbage and you get a delightful broth packed with flavour and texture.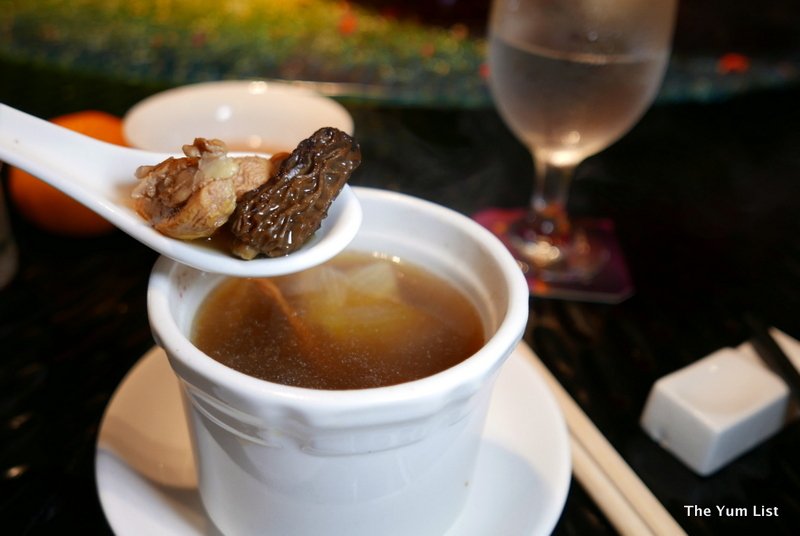 Our next course was braised duck with red yeast rice and peanut (RM 78 for a half duck; RM 138 for whole duck). I'm a huge duck fan and love the rich flavour of the protein. This one had crispy skin, tender meat, and as is tradition, was served bone in.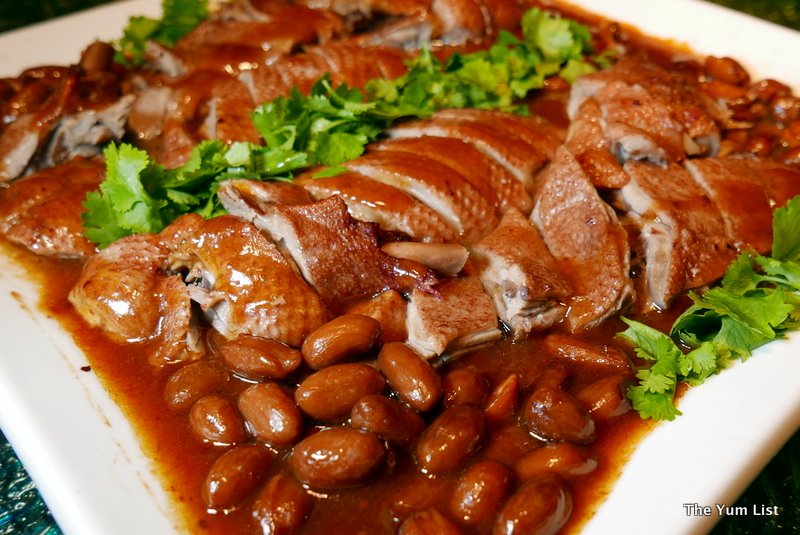 Succulent, juicy fish was next. This tender cod (RM 168) oozed with flavour, having absorbed the honey glaze and soy that it was steamed in. The thick pieces of fish were perfectly cooked, and melted in the mouth. I loved how delicate the flavour of the cod was. It had me going back for seconds.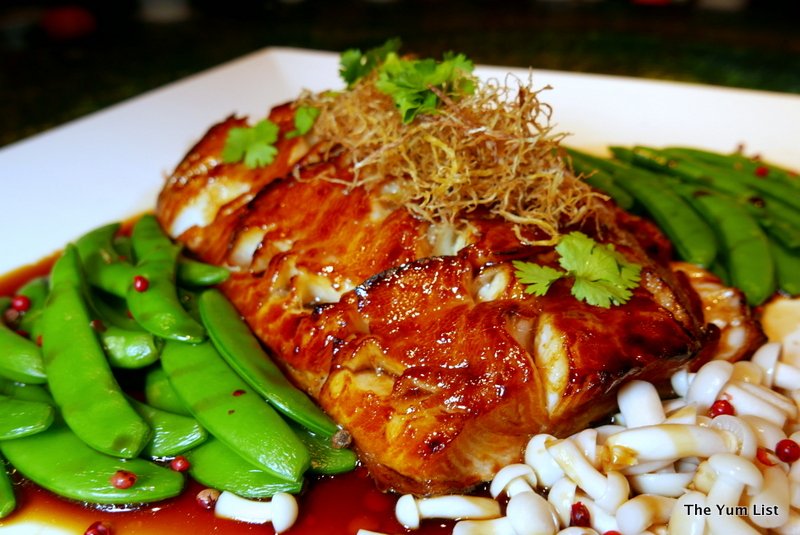 Quite unique was the pan-fried scallop minced chicken topped with citron salsa (RM 88). Plump scallops, pan seared, topped with a minced chicken concoction. A great mix of flavours. The salsa was a pleasant surprise, adding a nice acidic note to the tender morsels.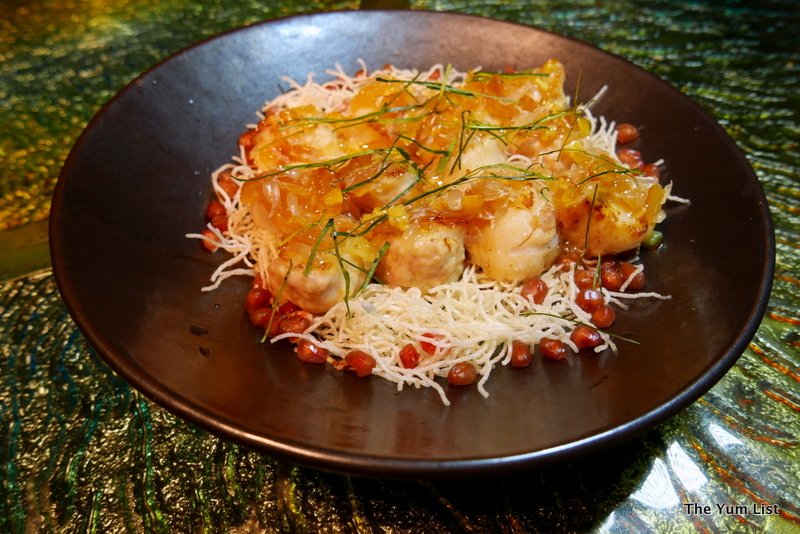 The deep-fried prawns with hawthorn sauce topped with osmanthus (RM 88) was great. These big juicy prawns were succulent, and the coating was fried to a delicious crisp. Hawthorn offers a sweetness to the dish and balances beautifully with the prawns.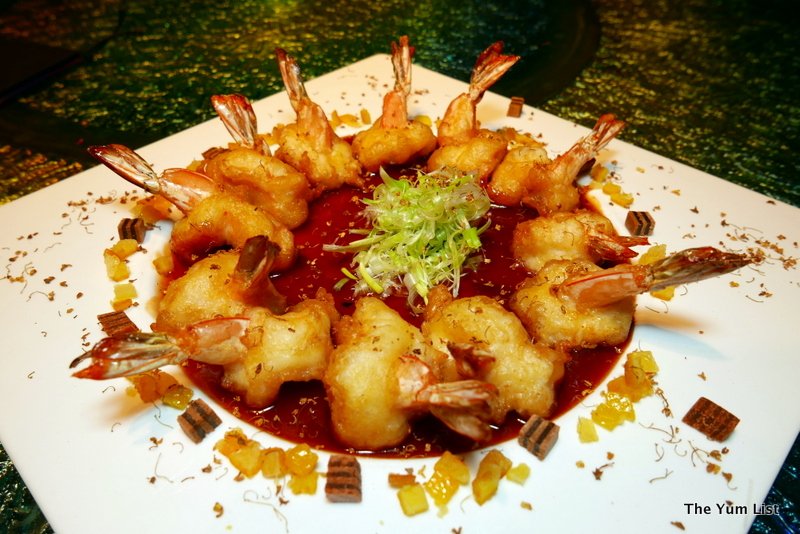 A more simplistic dish, but a welcome palette cleanser, and transition from the earlier rich dishes was the vegetable – stewed white baby cabbage with dried scallop and slivered garlic (RM 48). Generous pieces of cabbage were stewed until soft and layered with a generous amount of sauce and plentiful wolfberries – who knew veggies could be so tasty?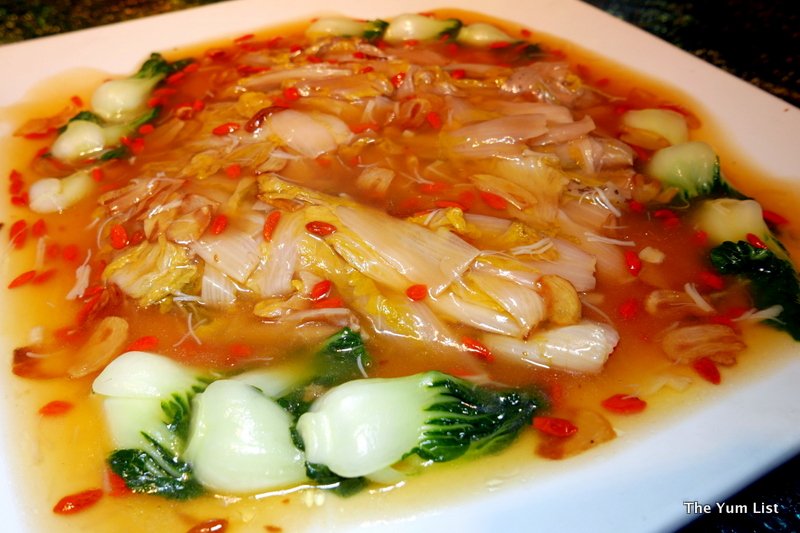 A staple with every Chinese mean is the rice. Our fried rice with sesame oil, diced chicken and chopped young ginger (RM58) was nice and light. The chicken pieces were plentiful, and the rice lightly fried so as to energise the overall flavour.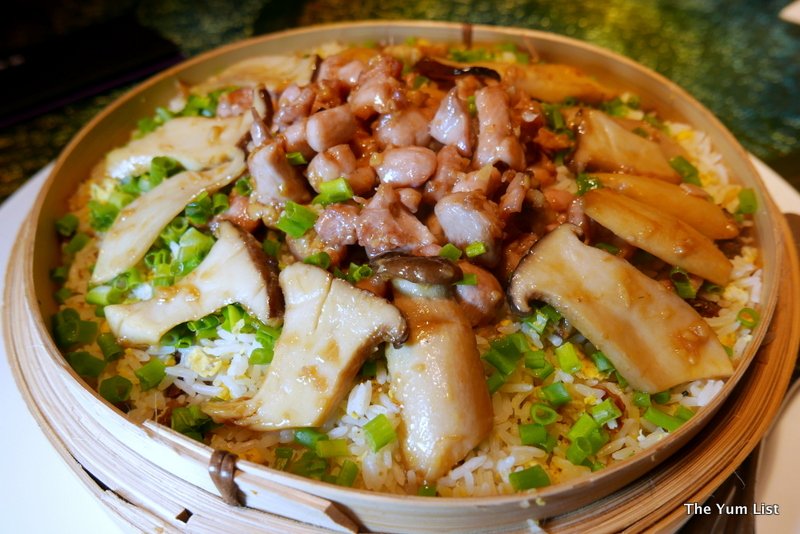 A speciality of the house is the Chinese New Year 'nian gau' (RM 18). I've never had anything quite like this before. It's a deliciously sweet bite of a sticky rice cake rolled in desiccated coconut. It's sweet to taste and silky smooth too.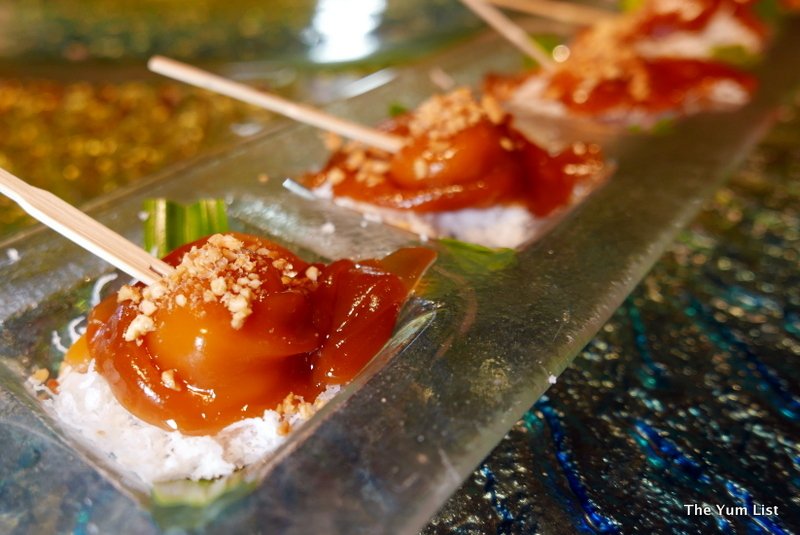 The actual dessert was worth the wait and somewhat very unexpected. I took my first mouthful, thought I knew exactly what it was, and was then told otherwise. It appeared to be mango and red beans, but it was in fact sweetened chilled pumpkin cream with black glutinous rice and ice cream (RM 16). This is a beautiful dish served chilled. The pumpkin tastes sweet and is super smooth and creamy. Eat the ice cream first, and then sop up all the gorgeous pumpkin.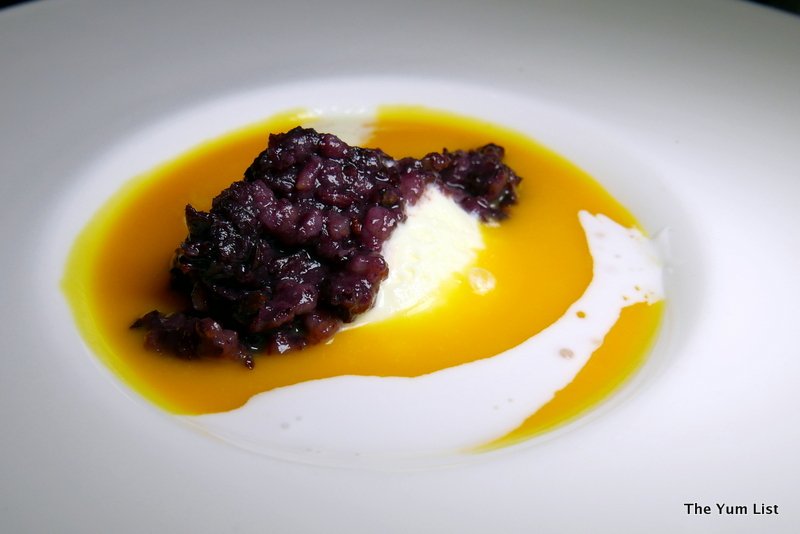 The team at Five Sen5es always does an amazing job with their menus. This year is no different. It's definitely worth a visit if you want to walk that balance between accessible and traditional Chinese dishes, and certainly, if you have friends or family visiting who are new to the Chinese New Year experience.
I hope you enjoy it as much as we did!
Five Sen5es has three distinct menu's for Chinese New Year – we sampled across the board to bring you a great selection. Tables of ten persons start from RM 1,888 depending upon the menu selected.
Reasons to visit:  Fantastic fresh and delicious Chinese New Year cuisine! Great service. Lovely environment.
Five Sen5es
The Westin Kuala Lumpur
199 Jalan Bukit Bintang
55100 Kuala Lumpur, Malaysia
+60 3 2773 8581
www.westindining.com.my
+6 03 2773 8338
[email protected]