Monica Tindall
Ask a local what is the best hotel in Ho Chi Minh City and without hesitation, Park Hyatt Saigon is at the top of the list. The sophisticated French colonial-style property offers elegance in design and modernity in comforts. Located in the heart of District 1, next to the Opera House and major shopping and lifestyle streets, the hotel is an icon in the city.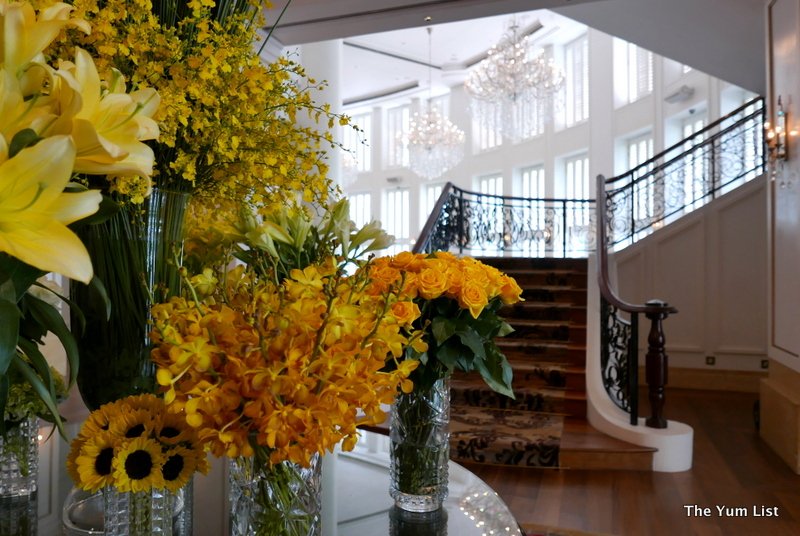 Rooms at Park Hyatt Saigon
Maintaining old-world charm by no means signifies a walk back in time. Benefitting from recent refurbishments, the Park Hyatt Saigon is in tip-top form matching classical refinement to contemporary travellers.
Tasteful heritage rooms combine graceful interior design with the latest in technology. Upholstered headboards with wooden trimming frame the king-size bed covered in white. Tall windows shaded by white shutters overlook the central courtyard and floral-print carpet overlays polished wooden floorboards. Vietnamese artworks are thoughtfully placed giving the feeling of a home rather than a hotel room.
Individually controlled air-conditioning and a ceiling fan are much appreciated (I've spent too many hours chilled to the bone in hotel rooms with central air-con). Quality sound system, TV, espresso machine and mini I-pad further increase the comfort level along with lush bath products and a daily fruit basket. The bathroom makes good use of a compact space and does well to include both a rain shower and separate bathtub. Anything else I need is at the touch of a button and each time I make a special request someone has attended to my room within minutes.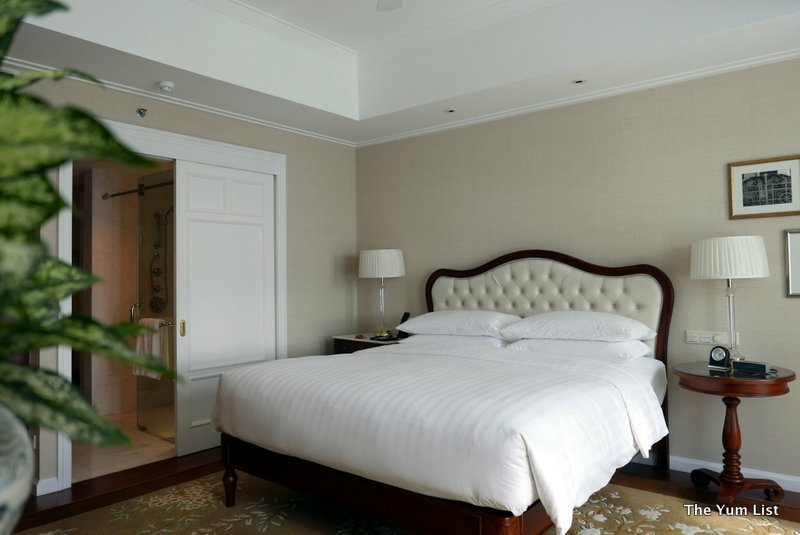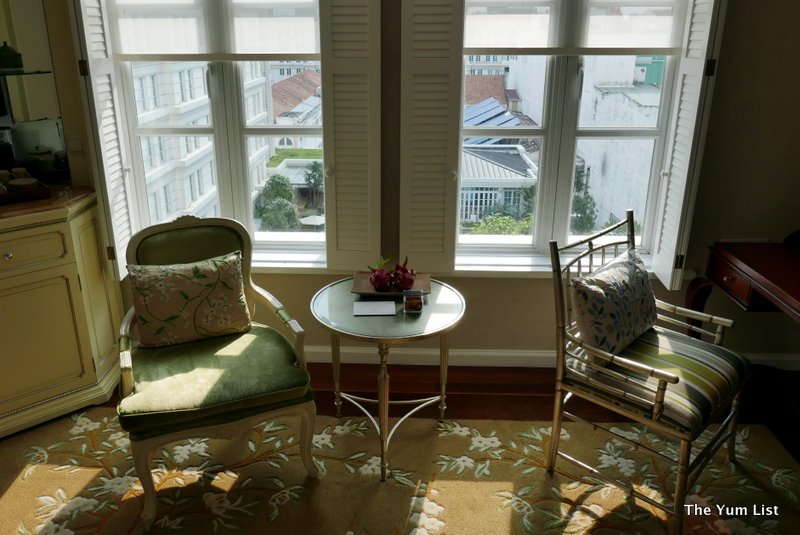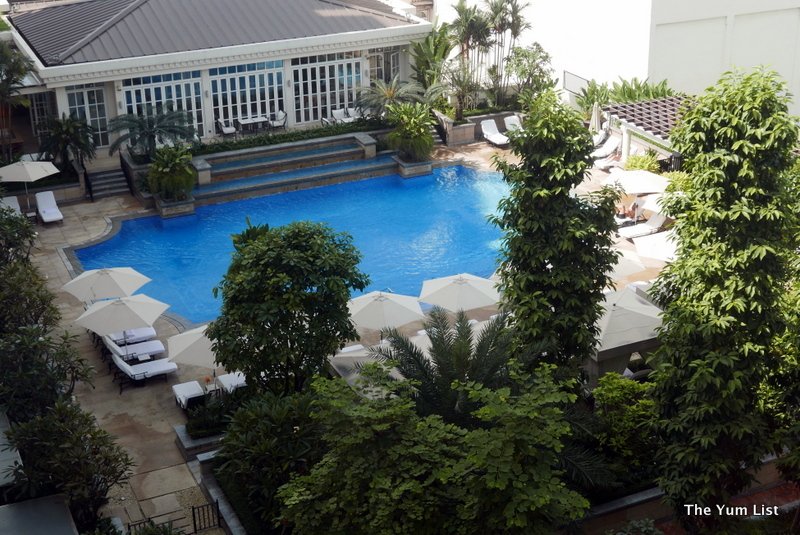 Facilities
While the location couldn't better (minutes' walking distance from tourist sites, entertainment, shopping and dining) Park Hyatt Saigon has plenty to stay in for.
The third floor is literally an oasis of green. Home to the hotel's spa, fitness room and pool, relaxation in whatever your desired form is found here. The recently renovated pool is entered via a garden of tropical trees, shrubs and flowers, with garden chairs and tables placed in the shade offering quiet sanctuary. The pool, lined with stylish white umbrellas and sun chairs is serviced by a friendly team offering drinks and poolside snacks.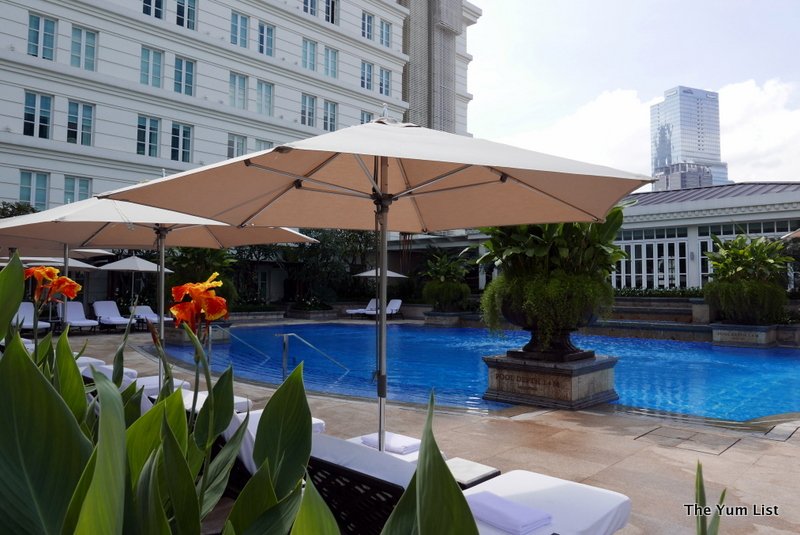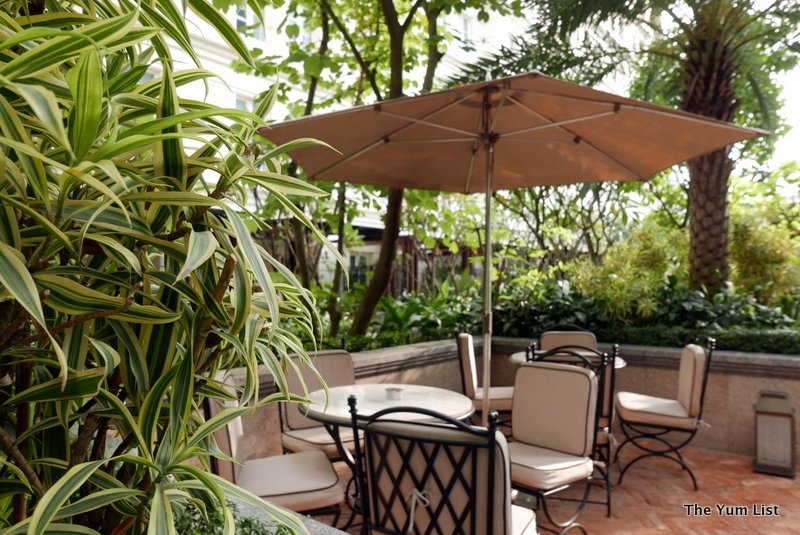 Being an early riser, I'm always grateful for a fitness Centre that can be accessed 24 hours and Park Hyatt Saigon's facilities are not only accessible 24-7 but also roundly furnished with an extensive range of cardio machines, free weights and strength equipment. Kettle balls, mats and so on ensure variety in our workouts and no excuses for not burning off the daily dose of pho and bánh mì we've been enthusiastically indulging in. Water, towels, fruit and headphones are all at the ready and the screens on the treadmills and other electronic trainers are fully functioning. Along with uninterrupted connection to international channels, they are also connected to the Internet and all of its features such as email and YouTube.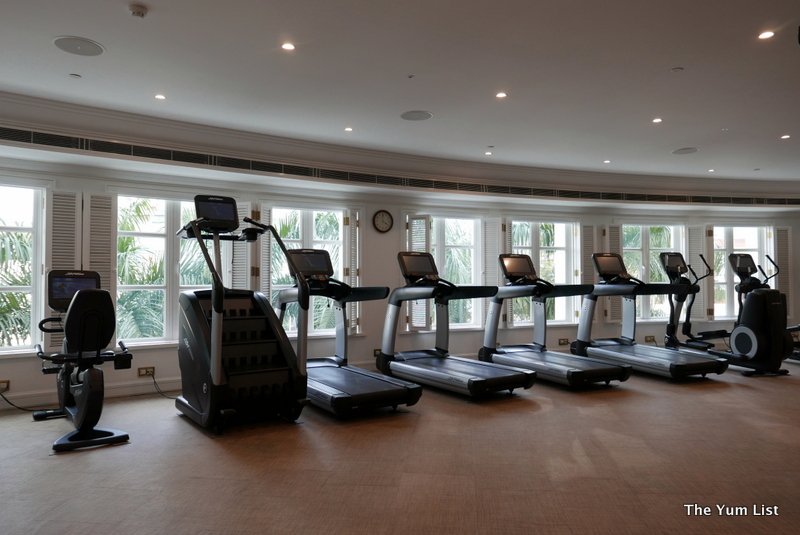 Dining at Park Hyatt Saigon
The restaurants at Park Hyatt Saigon need no advertisement. Just as the hotel is regarded as an icon in Ho Chi Minh City, so too are the food and beverage outlets. From the newly renovated Square One to the elegant Italian and breakfast restaurant of Opera, to the hotel bar 2 Lam Son and the tea time at Park Lounge, the hotel is clearly not only a well-endorsed luxury stay but also a fashionable place to see and be seen. Throughout the day there's a constant flow of stylishly dressed visitors nibbling on scones, sipping on cocktails or dining on a wine-paired dinner.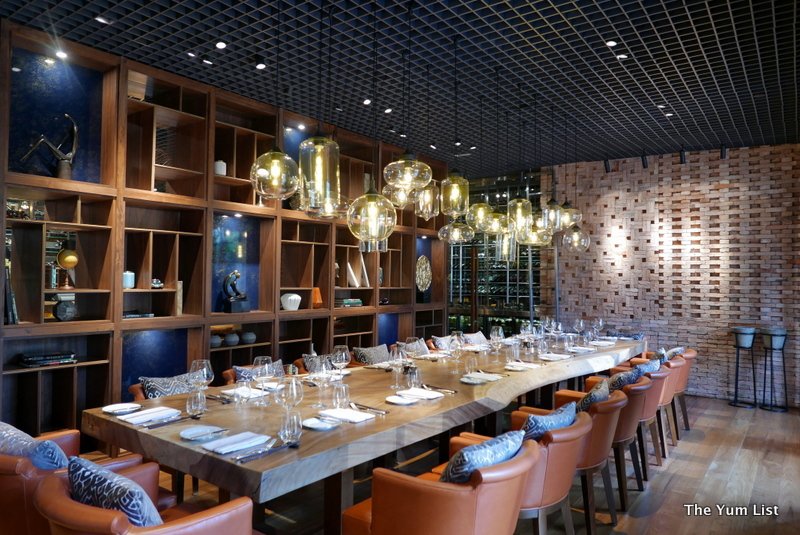 Breakfast in Opera restaurant at Park Hyatt Saigon has become so celebrated that even guests not staying at the hotel make reservations. Take an in-depth look at the experience here. Another highlight is dinner at Square One. Given a fresh makeover, the restaurant is a vibrant contemporary design, attractive enough in setting to warrant a visit, but with delicious French and Vietnamese menus to back it up. Read about what's on the menu and our personal recommendations here.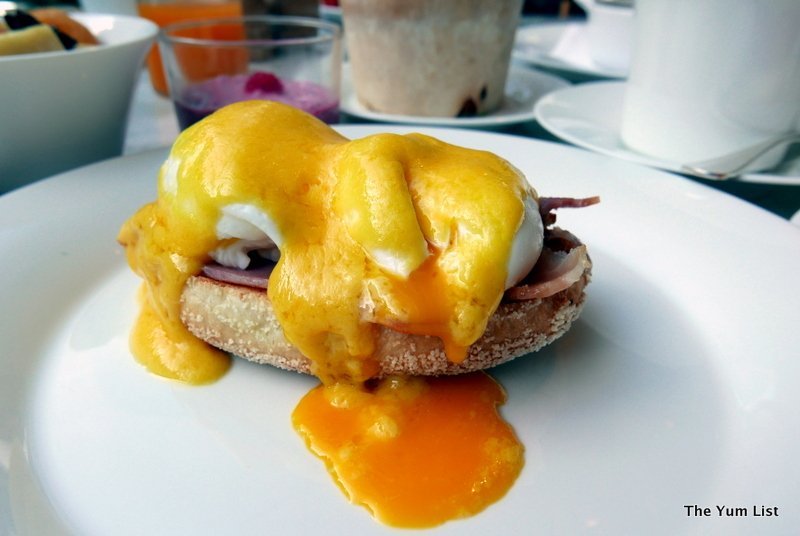 Business and leisure travellers should be equally happy at the Park Hyatt Saigon. With its central location, tastefully designed rooms, delicious food and beverage outlets, and excellent facilities, it's easy to find comfort here.
Reasons to visit: stylish hotel in an incredibly convenient location; excellent facilities and a peaceful respite from the busy-ness of Saigon; newly renovated rooms; must dine at Square One for dinner and breakfast at Opera is not to be missed.
Park Hyatt Saigon
2 Lam Son Square, District 1
Ho Chi Minh City (Saigon)
Vietnam
+84 28 3824 1234
saigon.park.hyatt.com